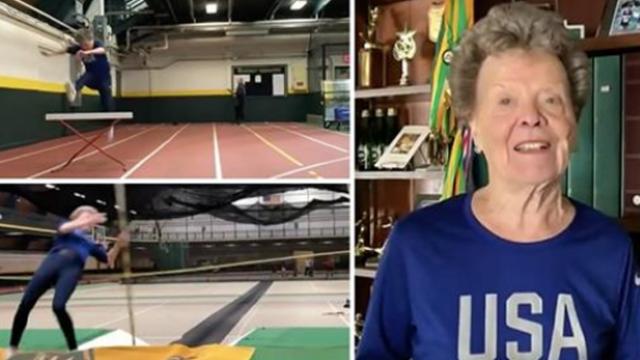 She started doing track and field at age 60. Now, at 84, she's a competitive pole vaulter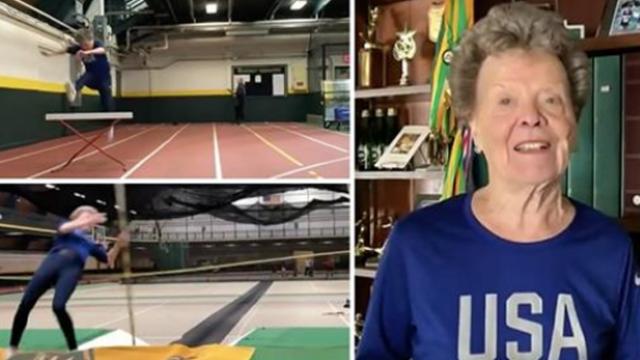 Those with a million and one excuses for why they cannot get out of bed and get active can stop. Flo Meiler is putting everyone to shame as an 84-year-old competitive pole vaulter. Did we mention that this woman is 84-years-old? Simply amazing!
For those who do not know, pole vaulting involves the athlete running full speed towards a marker. Upon arriving at the spot, the runner must stick a fiberglass pole into the ground and propel himself forward over a bar, which serves as the qualifying measure. Those who fail to provide enough strength during the running segment may knock down the bar and find themselves out of the competition. Flo works to make sure that such does not happen to her.
"You really have to work at that," the athlete tells the Associated Press. "You have to have the upper core and you have to have timing, and I just love it because it's challenging."
Flo has always been quite the athlete during her lifetime. She spent much of her early life playing tennis and other sports that require good coordination and thinking skills. It was not until age 60, however, that Flo decided to take up track and field. Many avid runners hang up their tennis shoes and switch to more calm sports at this age. Flo, however, is not your average person. She decided to start running for competition at 60-years-old and moved into the sport of pole vaulting at age 65.
Of course, pole vaulting is not the only thing that Flo does in the area of track and field. The 84-year-old also competes in the 60-meter hurdle, 800-meter run, and 200-meter relay races. Did we mention that Flo also participates in the triple jump, long jump, and pentathlon competitions? Well, she does.
So how does an 84-year-old athlete who shows no signs of slowing down do it? "I do training five days a week," Flo revealed. "And when I found out I was going to compete at the worlds, I've been training six days a week because I knew I would really [need to] get my body in shape."
Flo is deemed as quite the role model for obvious reasons. What other senior citizens do you know trains for competition in track and field? Most athletes hang up their hopes of winning gold in the sport after the age of 35. They are certainly not looking to compete after age 60.
Flo, once again, is not like the average athlete. This woman has clearly faced challenges in life with tenacity and a "can do" attitude. "She definitely shows up ready to train," said Flo's coach when asked about her oldest competitor. "Flo always has an amazing attitude and outlook on life."
May Flo's incredible attitude, dedication to excellence, and superb athletic skills bring her loads of success. You go, Flo!
Grandpa Rudy Noorlander's Remarkable Recovery After Grizzly Bear Attack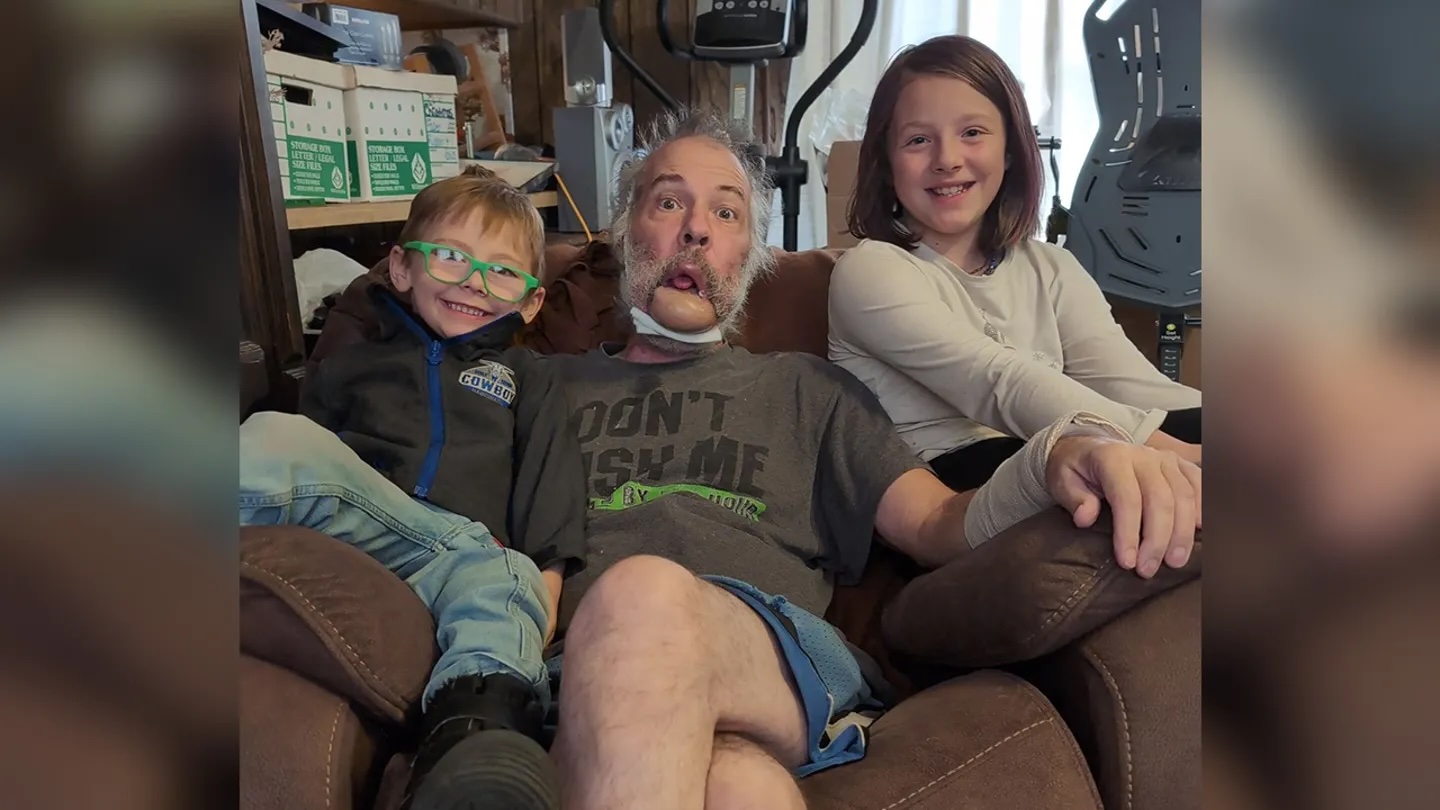 In the rugged wilderness of Montana, a brave 61-year-old man named Rudy Noorlander faced a terrifying encounter with a 9-foot-tall grizzly bear that left him with a ripped-off jaw. Despite this harrowing experience, Rudy's indomitable spirit and determination to recover have amazed his family and community.
On September 8th, while helping a father and son track a shot deer in Custer Gallatin National Forest, Rudy unexpectedly crossed paths with the massive grizzly bear. In a moment of sheer surprise, the bear attacked him, resulting in what Rudy humorously described as the "most disgusting French kiss of his life." The bear tore into his lower jaw, leaving Rudy in a life-threatening situation.
Recalling the traumatic incident, Rudy shared that the attack happened so quickly that he couldn't deploy his bear spray in time, and a misfire from his gun further complicated the situation. Desperate to fend off the bear, Rudy resorted to using his hands, but the grizzly clamped onto his lower jaw with incredible force. Despite the unbearable pain and the bear's rancid breath, Rudy valiantly fought for his life.
Miraculously, Rudy survived the ordeal, and he is expected to make a full recovery. Reflecting on the incident, he acknowledged that there were things he could have done differently to change the outcome, but he remains optimistic about the future. Supported by his family, including daughter Ashley, Rudy jokingly declared that he's going to be "like Rambo out there" in the Montana wilderness.
Despite facing one of the most challenging moments of his life, Rudy Noorlander maintains a positive and resilient attitude. Describing him as the "most positive person" she knows, Ashley praised her father's will to live and his fighting spirit. Rudy, a Montana native, owns Alpine Adventures, a snowmobile rental shop in Big Sky, and the incident has strengthened his connection with family, God, and personal growth.
With unwavering faith, Rudy believes that there is a purpose for his survival, and he plans to share his story through church devotionals and inspirational talks. He sees the attack as a turning point that has guided the rest of his life's journey.