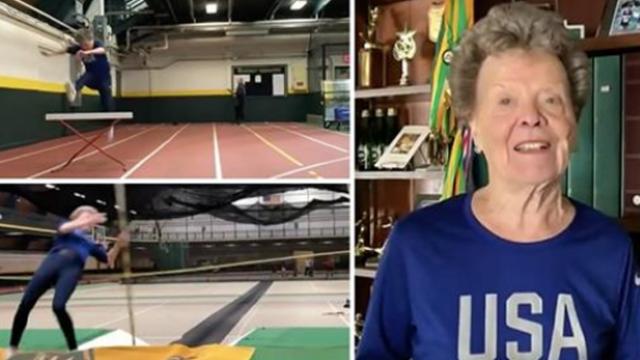 She started doing track and field at age 60. Now, at 84, she's a competitive pole vaulter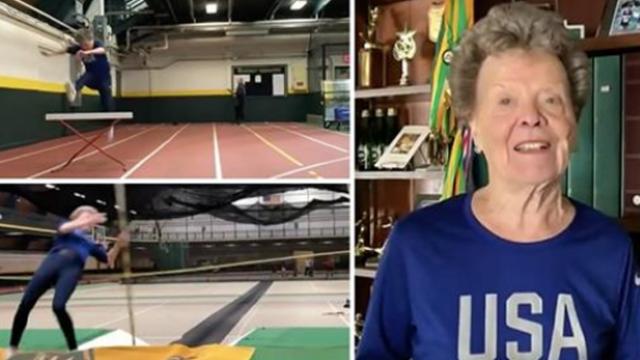 Those with a million and one excuses for why they cannot get out of bed and get active can stop. Flo Meiler is putting everyone to shame as an 84-year-old competitive pole vaulter. Did we mention that this woman is 84-years-old? Simply amazing!
For those who do not know, pole vaulting involves the athlete running full speed towards a marker. Upon arriving at the spot, the runner must stick a fiberglass pole into the ground and propel himself forward over a bar, which serves as the qualifying measure. Those who fail to provide enough strength during the running segment may knock down the bar and find themselves out of the competition. Flo works to make sure that such does not happen to her.
"You really have to work at that," the athlete tells the Associated Press. "You have to have the upper core and you have to have timing, and I just love it because it's challenging."
Flo has always been quite the athlete during her lifetime. She spent much of her early life playing tennis and other sports that require good coordination and thinking skills. It was not until age 60, however, that Flo decided to take up track and field. Many avid runners hang up their tennis shoes and switch to more calm sports at this age. Flo, however, is not your average person. She decided to start running for competition at 60-years-old and moved into the sport of pole vaulting at age 65.
Of course, pole vaulting is not the only thing that Flo does in the area of track and field. The 84-year-old also competes in the 60-meter hurdle, 800-meter run, and 200-meter relay races. Did we mention that Flo also participates in the triple jump, long jump, and pentathlon competitions? Well, she does.
So how does an 84-year-old athlete who shows no signs of slowing down do it? "I do training five days a week," Flo revealed. "And when I found out I was going to compete at the worlds, I've been training six days a week because I knew I would really [need to] get my body in shape."
Flo is deemed as quite the role model for obvious reasons. What other senior citizens do you know trains for competition in track and field? Most athletes hang up their hopes of winning gold in the sport after the age of 35. They are certainly not looking to compete after age 60.
Flo, once again, is not like the average athlete. This woman has clearly faced challenges in life with tenacity and a "can do" attitude. "She definitely shows up ready to train," said Flo's coach when asked about her oldest competitor. "Flo always has an amazing attitude and outlook on life."
May Flo's incredible attitude, dedication to excellence, and superb athletic skills bring her loads of success. You go, Flo!
A Teen's Inspiring Journey to Morehouse College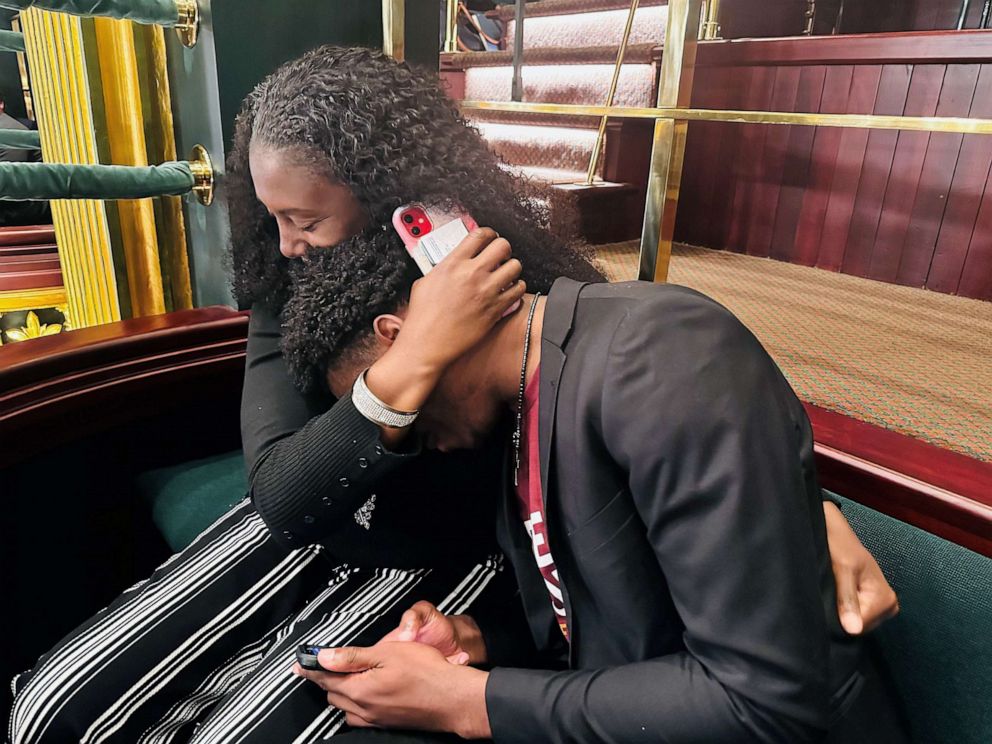 Imagine the feeling of accomplishing your dreams after years of hard work and dedication. That's exactly what happened to Amir Staten, a remarkable teenager whose video celebrating his acceptance into Morehouse College went viral. His infectious joy captured the hearts of people around the world, and it's not hard to see why.
Morehouse College, located in Atlanta, Georgia, has a long and prestigious history. Established in 1867, it is a historically black college and one of the oldest educational institutions for African Americans. The college was founded with a mission to provide a quality education and develop strong leaders who would go on to make a positive impact on society.
Amir's acceptance into Morehouse College is a testament to his perseverance and commitment to his studies. Not only did he receive an acceptance letter, but he was also granted a full ride scholarship. This scholarship covers the cost of tuition, which amounts to around $51,000 per year. This incredible opportunity has lifted a significant financial burden off Amir's shoulders, allowing him to focus on his education and future aspirations.
In addition to the full ride scholarship, Amir was named one of 15 Bonner Scholars. The Bonner Scholarship is a prestigious program that emphasizes the importance of community service. To maintain this scholarship, students must maintain a minimum GPA of 2.5 and contribute 10 hours of community service each week. It is a great honor for Amir to be chosen as one of these scholars, highlighting his dedication to making a positive difference in his community.
Amir's hard work throughout high school has been nothing short of exceptional. He consistently achieved honor roll grades, demonstrating his commitment to academic excellence. But his accomplishments didn't end there. Amir also took on leadership roles as the head of the Black Student Union, where he worked to promote inclusivity and raise awareness about important social issues. Additionally, he served as the captain of his school's basketball team, showcasing his discipline, teamwork, and determination.
Amir's accomplishments have not only made his family proud but have also inspired those around him. His mother expressed her admiration for his efforts, saying, "He has gone above and beyond what is expected of him." With his acceptance into Morehouse College, Amir can finally take a deep breath, knowing that his hard work has paid off.