Service Dogs Receive Valuable Training During Recently Held Theater Performance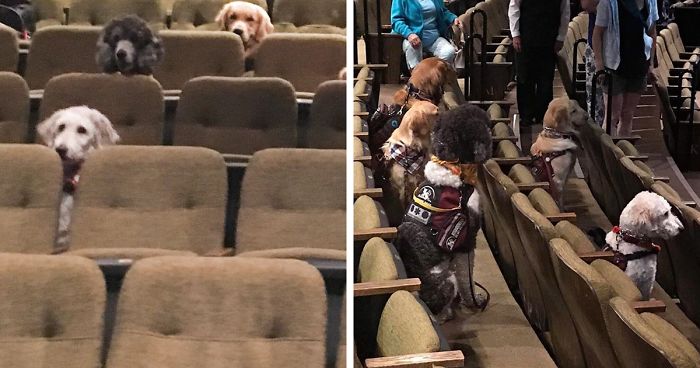 A typical audience for the performance of a popular musical tends to feature young and old people alike with varying levels of experience with the medium. Some may know lyrics to all the songs while others may just be trying to keep up with the happenings.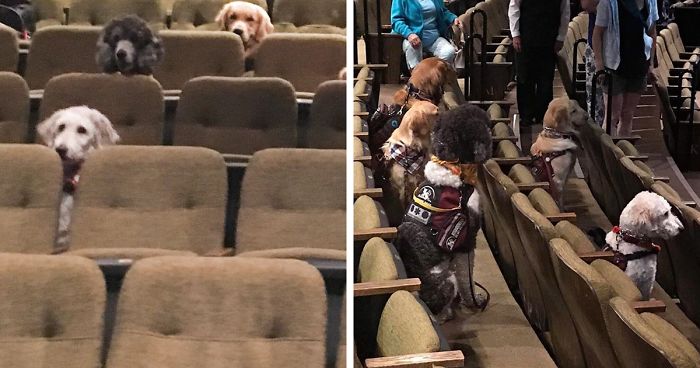 Still, you don't usually expect to see dogs taking part in the festivities, but for one recently held show, that turned out to be the case.
Via Little Things, a performance of the acclaimed musical "Billy Elliot" at the Festival Theatre in Ontario, Canada was attended by numerous dogs. It was a unique audience to say the least, but there was a good reason behind why the dogs were asked to be present for the performance.
These were not ordinary dogs catching a show. They are from K-9 Country Inn Working Service Dogs.
The performance itself was not of the usual variety. On the aforementioned occasion, the theater company put on a "relaxed performance."
Per the Stratford Festival's website, relaxed performances differ from the regular performances in that they are meant for attendees who will feel more comfortable being a part of a "less restricted audience environment."
To further differentiate the relaxed performances from their more conventional counterparts and to also make them more accommodating, they also feature reduced lighting and sounds so as to prevent any audience members from being startled during the performance itself.
The relaxed performance of "Billy Elliot" was not just for the sake of entertaining the service dogs as it was also intended more to provide training for the hounds. The dogs who were present for the show were asked to sit along theater seats and they were taught how to properly behave as the show progressed.
Speaking to the Canadian Broadcasting Corporation, Laura Mackenzie, the owner and head trainer at K-9 Country Inn Working Service Dogs, said that the training was "important" for the dogs as it can prepare them to act accordingly in the future when the time comes for their handler to attend their preferred activities.
Mackenzie also pointed out that the dogs being at the performance was beneficial because it gave them an opportunity to be exposed to different kinds of lights and noises.
The theater company was also complimentary of the service dogs who were on hand for the relaxed performance of "Billy Elliot." Stratford Festival spokesperson Ann Swerdfager said that the dogs were "extremely well-behaved" during the performance. Swerdfager also highlighted the way in which the dogs moved about the theater, saying that they acted just like people would for a performance.
It's not just the service dogs and their potential future handlers who benefited from the recent relaxed performance. Swerdfager said that the dogs being in the audience also helped the performers. Thanks to the experience, the performers were able to get a sense of what it's like to put on a show for an audience made up of people as well as some service dogs.
The hope here is that the training will make it possible for more people to attend theater shows.
More service dogs could also be heading to the theater sometime soon. Mackenzie already has plans to bring new service dogs to future performances.
While nothing is set in stone just yet, it's possible that more service dogs could get a taste of the theater when a relaxed performance of "The Neverending Story" takes place in October. To be more specific, a relaxed performance of "The Neverending Story" is expected to take place on Oct. 2 at the Avon Theatre.
For those eager to see the service dogs as they were attending the show, K-9 Country Inn Service Dogs has an Instagram account featuring them.
Doctors Debate a New Study That Puts Kids' Screen TIme in a Positive Light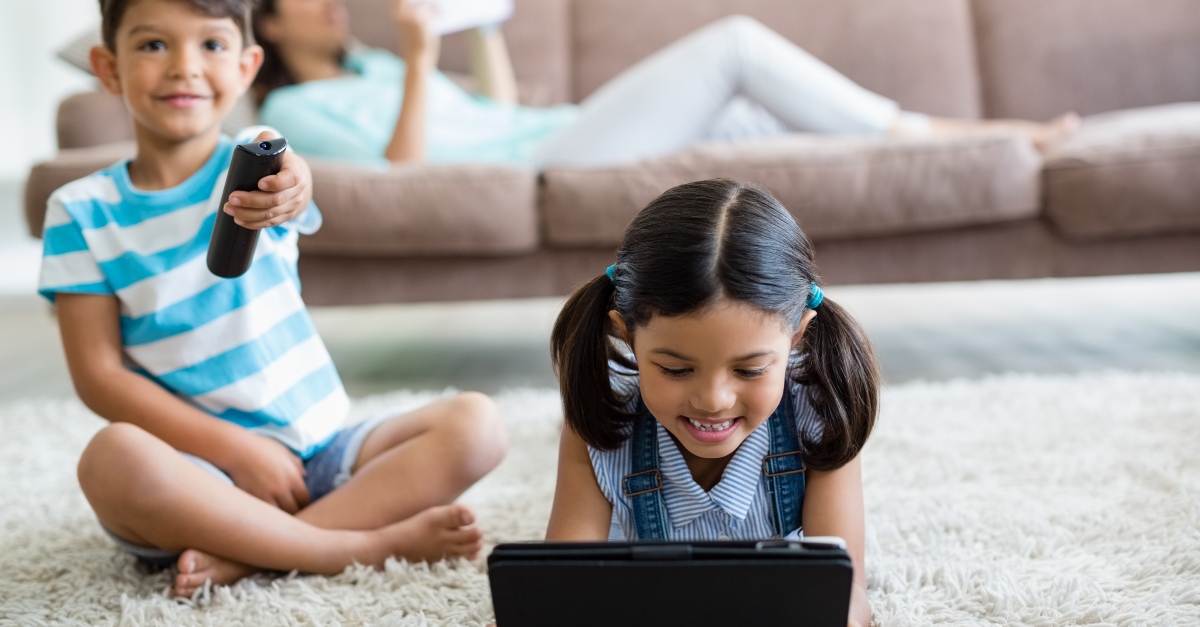 Is Screen Time A Common Sense Issue, Or Is There More To Learn From A Recent Study?
Children glued to their phones and tablets may give parents a break, but is the overall, long-term effect of "screen time" actually positive? On TV, the show "The Doctors" took on this question in response to a controversial study that seemed to claim that kids benefit from screen time more than they are harmed. Ironically, parents can go online and spend some screen time of their own catching up on this segment of "The Doctors" along with videos from well-known medical sources such as Kaiser Permanente and even the U.S. Government's NIH. Why did these doctors get heated about the results of the study?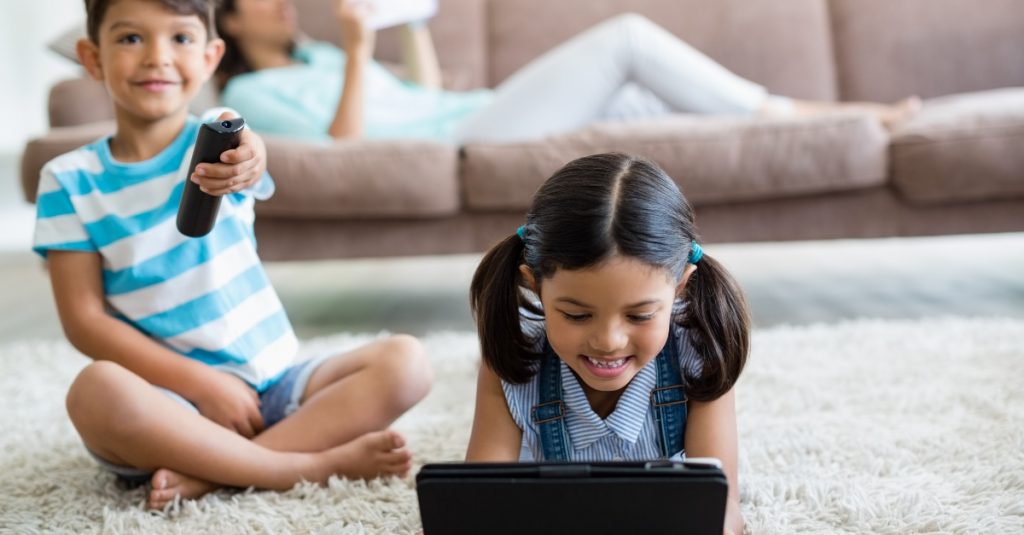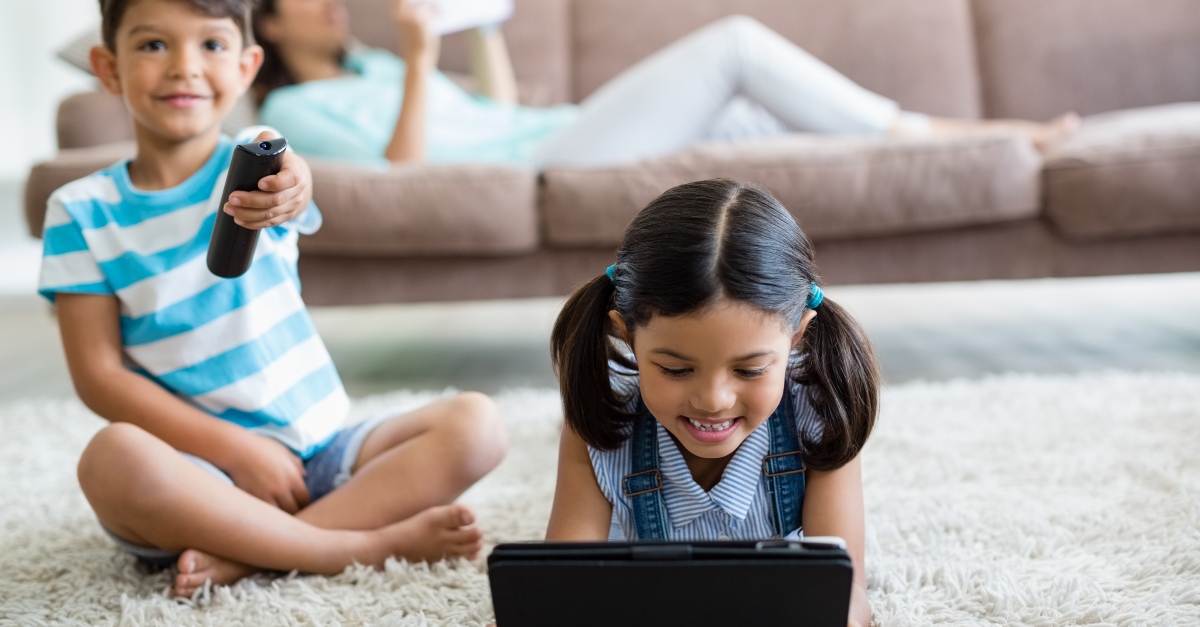 The Potential Dangers of Children Spending Significant Screen Time
Mental development of children involves diverse sensory inputs, problem-solving, interaction with others and managing of emotions. Screen time may help educate and entertain kids, but overall the brain and personality development of the child could be at risk if they spend too much time face-to-screen.
Is Erosion of Family Life Another Concern?
While studies often focus on screen time as a negative factor in children's school and developmental progress, the effect on family life as a whole is sometimes omitted. Kids who spend so many hours alone, not interacting with their families when they are at home, would in the past have been cause for concern. They might be depressed, have a developmental issue, or be holding in feelings about some difficult issue in their lives. Screen time is a distraction that could serve to mask these and other concerns. When kids participate in the family, physicians note, they not only grow but they have better access to interactive parenting.
Dr. Judy Ho And Her Analysis Of A Controversial "Study"
On "The Doctors," the team considered the positive spin on kids and screen time of a new but controversial study. Clinical psychologist Dr. Judy Ho, who had strong opinions on the subject, played the "bad guy" and asked tough questions, offering her own well-developed views. She noted that the study they were discussing was missing several key elements of a well-designed piece of research, and so the conclusions were unlikely to be useful as information for parents. The data simply served as an informal survey of interested parents, and the results were a compilation of general comments about kids' characteristics. There wasn't really any direct and scientific way to see cause and effect.
Boiling Down The Issue Of Screen Time For Kids
Parents may use decisions about gadget use as a teachable moment in their children's lives, but as always peer pressure is going to be a powerful force. Kids who aren't connected tend to miss out, as previous generations of TV-watching kids did, on social interactions with other kids which revolve around common media experiences.
Teaching Your Children to Grow into Adulthood
Parents have to weigh social "coolness" against developmental, family, and educational concerns. In the end, though it may be difficult for some parents, Dr. Patty's suggestions are a great starting point: have no-screen zones like the dining room with a basket by the door, have concrete limits for screen time — typically less than two hours a day — and try to make screen time a parent-child experience rather than a media consumption moment. Talk about screen-based experiences, think about them together, laugh at the funny stuff and ask questions about the serious stuff. Use screen time to help your child's mind grow.