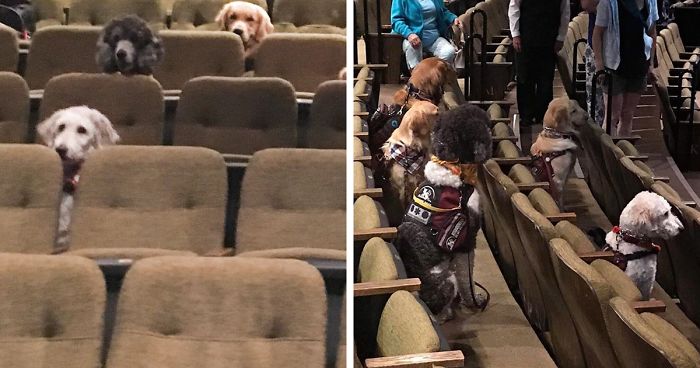 Service Dogs Receive Valuable Training During Recently Held Theater Performance
A typical audience for the performance of a popular musical tends to feature young and old people alike with varying levels of experience with the medium. Some may know lyrics to all the songs while others may just be trying to keep up with the happenings.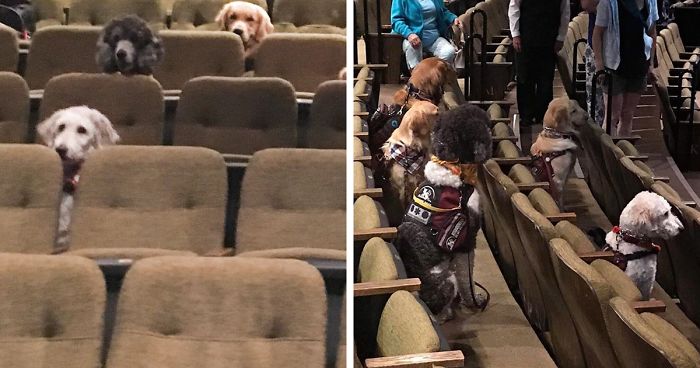 Still, you don't usually expect to see dogs taking part in the festivities, but for one recently held show, that turned out to be the case.
Via Little Things, a performance of the acclaimed musical "Billy Elliot" at the Festival Theatre in Ontario, Canada was attended by numerous dogs. It was a unique audience to say the least, but there was a good reason behind why the dogs were asked to be present for the performance.
These were not ordinary dogs catching a show. They are from K-9 Country Inn Working Service Dogs.
The performance itself was not of the usual variety. On the aforementioned occasion, the theater company put on a "relaxed performance."
Per the Stratford Festival's website, relaxed performances differ from the regular performances in that they are meant for attendees who will feel more comfortable being a part of a "less restricted audience environment."
To further differentiate the relaxed performances from their more conventional counterparts and to also make them more accommodating, they also feature reduced lighting and sounds so as to prevent any audience members from being startled during the performance itself.
The relaxed performance of "Billy Elliot" was not just for the sake of entertaining the service dogs as it was also intended more to provide training for the hounds. The dogs who were present for the show were asked to sit along theater seats and they were taught how to properly behave as the show progressed.
Speaking to the Canadian Broadcasting Corporation, Laura Mackenzie, the owner and head trainer at K-9 Country Inn Working Service Dogs, said that the training was "important" for the dogs as it can prepare them to act accordingly in the future when the time comes for their handler to attend their preferred activities.
Mackenzie also pointed out that the dogs being at the performance was beneficial because it gave them an opportunity to be exposed to different kinds of lights and noises.
The theater company was also complimentary of the service dogs who were on hand for the relaxed performance of "Billy Elliot." Stratford Festival spokesperson Ann Swerdfager said that the dogs were "extremely well-behaved" during the performance. Swerdfager also highlighted the way in which the dogs moved about the theater, saying that they acted just like people would for a performance.
It's not just the service dogs and their potential future handlers who benefited from the recent relaxed performance. Swerdfager said that the dogs being in the audience also helped the performers. Thanks to the experience, the performers were able to get a sense of what it's like to put on a show for an audience made up of people as well as some service dogs.
The hope here is that the training will make it possible for more people to attend theater shows.
More service dogs could also be heading to the theater sometime soon. Mackenzie already has plans to bring new service dogs to future performances.
While nothing is set in stone just yet, it's possible that more service dogs could get a taste of the theater when a relaxed performance of "The Neverending Story" takes place in October. To be more specific, a relaxed performance of "The Neverending Story" is expected to take place on Oct. 2 at the Avon Theatre.
For those eager to see the service dogs as they were attending the show, K-9 Country Inn Service Dogs has an Instagram account featuring them.
Love, Laughter, and 75 Years Together: Gene and Virginia Nelson's Remarkable Anniversary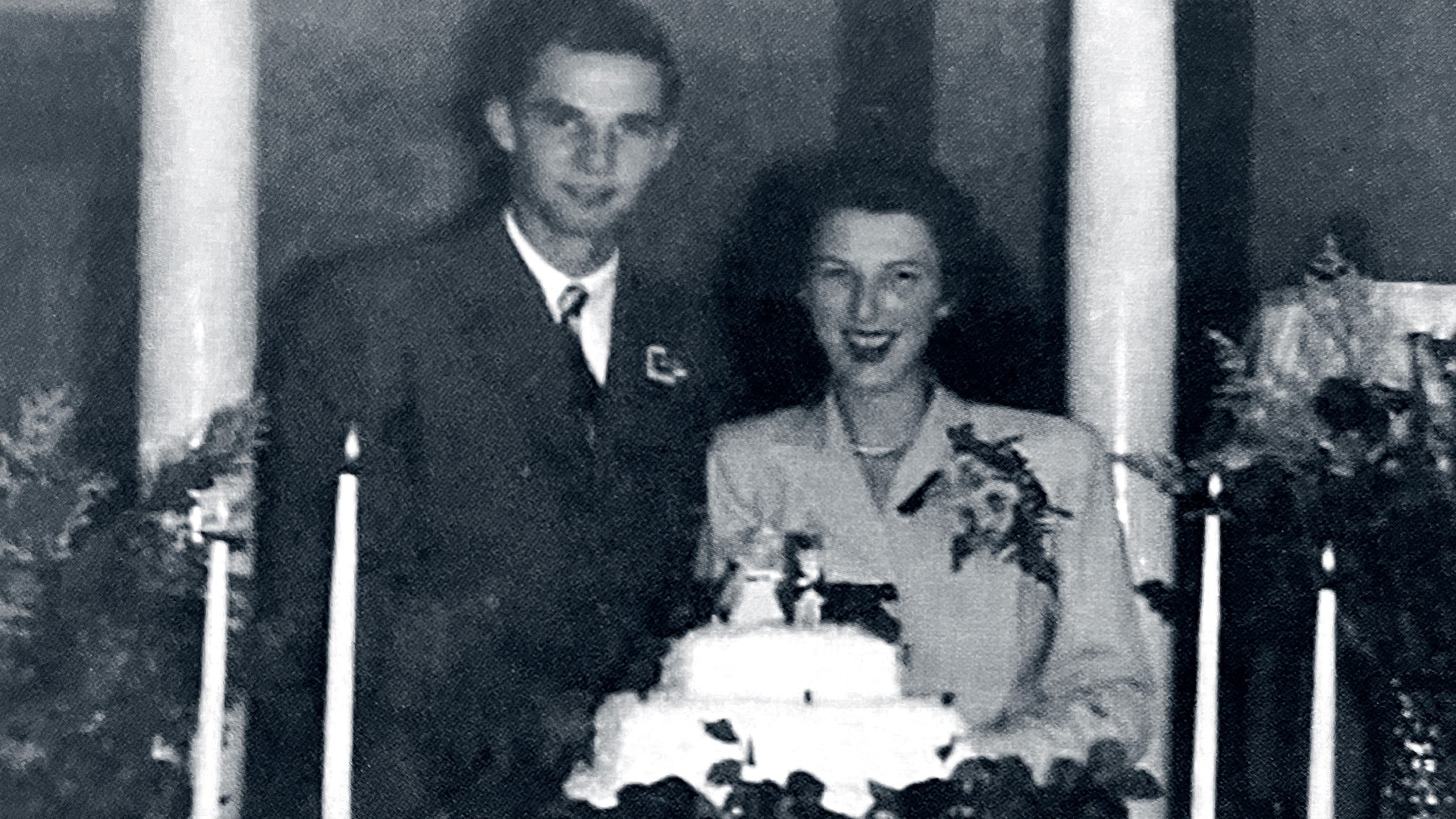 Gene and Virginia Nelson of Canby, Oregon, have a relationship that showcases love's enduring power. The couple recently celebrated an incredible 75 years of marriage, a milestone that very few can claim to have reached. When asked the secret to their lasting love, they attribute it to patience, trust, and a good sense of humor.
Gene, at 95, and Virginia, at 92, have seen a lifetime of changes and challenges, but their love has remained steadfast. When questioned about their enduring bond, Virginia simply replied, "We were just meant to be together!" Gene chimed in, "Have patience through the good times and the bad, try to be honest and faithful."
Their journey began 75 years ago on August 8 when they decided to elope from Brownsville, Oregon, in Linn County. They hopped on a bus to Reno and got married, a move that still brings a giggle to Virginia's lips as she recalls how they outfoxed their parents. At the time, Virginia was just 17, and Gene was 20, with Gene humorously adding, "I was 20 and five months, lacked 2 days, and she was 17 years and 25 days."
According to their grandson, Cody Westphal, their sharp minds are one of the reasons behind their enduring relationship. He said, "Just actively trying to exercise your mind is how it stays sharp."
The couple has three children and seven grandchildren, with the youngest being 29 years old. Gene recalled what made him know that Virginia was the one, saying, "She was a sweet girlfriend, and I hadn't found out any of her faults yet when we were young," which elicited laughter from both of them.
Judy, their daughter, expressed her pride in her parents' long-lasting love. She said, "It takes a lot to make it 75 years and not give up, and they never gave up."
Their sense of humor remains a cornerstone of their relationship, as Judy shared, "They both have a really good sense of humor." Gene and Virginia often engage in friendly banter, and even if they have disagreements during the day, they never go to bed angry.
The couple's thrifty nature is another shared trait. They still have the refrigerator they purchased right after their wedding from Sears Roebucks, and it's still in working condition. Just like their marriage, it has stood the test of time. Gene proudly mentioned, "Never had a service charge, and it's still working! We've always been thrifty."
Their light-hearted arguments, thrifty habits, and enduring love have earned them the nickname "the Bickersons" among family members. Cody noted, "Even if they fight all day, they don't go to bed angry. I think that's why they wake up the next day, and they're still the Bickersons!"
In the twilight of their lives, Gene and Virginia continue to cherish their partnership. As Gene put it, "We're in our waning days. I hope she outlives me because I don't want to outlive her." Their story is a heartwarming reminder that love, patience, and a good sense of humor can make a marriage truly timeless.