Service Dogs Receive Valuable Training During Recently Held Theater Performance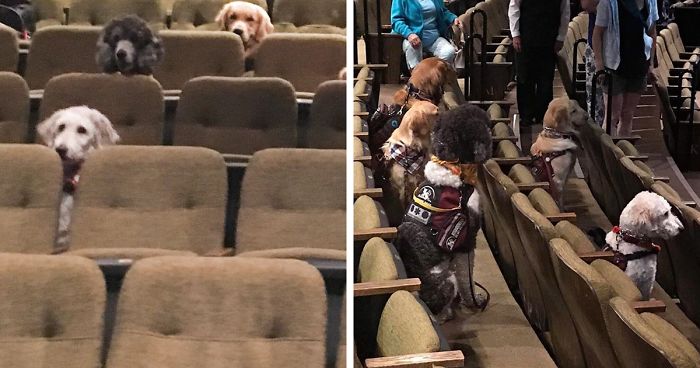 A typical audience for the performance of a popular musical tends to feature young and old people alike with varying levels of experience with the medium. Some may know lyrics to all the songs while others may just be trying to keep up with the happenings.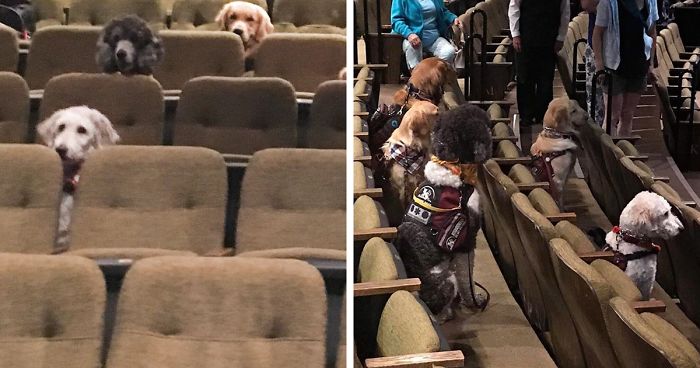 Still, you don't usually expect to see dogs taking part in the festivities, but for one recently held show, that turned out to be the case.
Via Little Things, a performance of the acclaimed musical "Billy Elliot" at the Festival Theatre in Ontario, Canada was attended by numerous dogs. It was a unique audience to say the least, but there was a good reason behind why the dogs were asked to be present for the performance.
These were not ordinary dogs catching a show. They are from K-9 Country Inn Working Service Dogs.
The performance itself was not of the usual variety. On the aforementioned occasion, the theater company put on a "relaxed performance."
Per the Stratford Festival's website, relaxed performances differ from the regular performances in that they are meant for attendees who will feel more comfortable being a part of a "less restricted audience environment."
To further differentiate the relaxed performances from their more conventional counterparts and to also make them more accommodating, they also feature reduced lighting and sounds so as to prevent any audience members from being startled during the performance itself.
The relaxed performance of "Billy Elliot" was not just for the sake of entertaining the service dogs as it was also intended more to provide training for the hounds. The dogs who were present for the show were asked to sit along theater seats and they were taught how to properly behave as the show progressed.
Speaking to the Canadian Broadcasting Corporation, Laura Mackenzie, the owner and head trainer at K-9 Country Inn Working Service Dogs, said that the training was "important" for the dogs as it can prepare them to act accordingly in the future when the time comes for their handler to attend their preferred activities.
Mackenzie also pointed out that the dogs being at the performance was beneficial because it gave them an opportunity to be exposed to different kinds of lights and noises.
The theater company was also complimentary of the service dogs who were on hand for the relaxed performance of "Billy Elliot." Stratford Festival spokesperson Ann Swerdfager said that the dogs were "extremely well-behaved" during the performance. Swerdfager also highlighted the way in which the dogs moved about the theater, saying that they acted just like people would for a performance.
It's not just the service dogs and their potential future handlers who benefited from the recent relaxed performance. Swerdfager said that the dogs being in the audience also helped the performers. Thanks to the experience, the performers were able to get a sense of what it's like to put on a show for an audience made up of people as well as some service dogs.
The hope here is that the training will make it possible for more people to attend theater shows.
More service dogs could also be heading to the theater sometime soon. Mackenzie already has plans to bring new service dogs to future performances.
While nothing is set in stone just yet, it's possible that more service dogs could get a taste of the theater when a relaxed performance of "The Neverending Story" takes place in October. To be more specific, a relaxed performance of "The Neverending Story" is expected to take place on Oct. 2 at the Avon Theatre.
For those eager to see the service dogs as they were attending the show, K-9 Country Inn Service Dogs has an Instagram account featuring them.
Dirt Biking Couple Reunites Stray Dog With His Family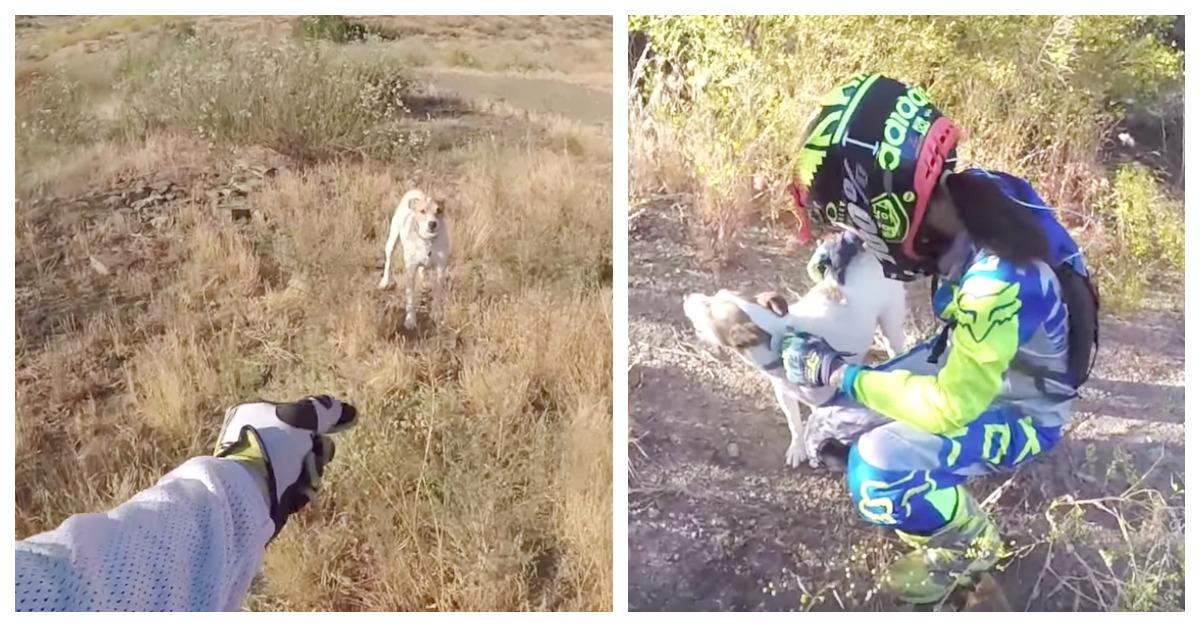 Southern California is a hotbed for people watching, But it is also a place where escaped dogs roam freely. One was reunited with his family thanks to the efforts of a couple out for a dirt bike ride. Gina and Dan were minding their own business, enjoying the Southern California weather. They took a video of their encounter with a dog that was out to have his own adventure.
When Gina and Dan first spotted the dog, they tried to approach him gently. Riding their dirt bikes, they began to trail behind the dog. Just as Dana was approaching him to grab him, he began to bark and promptly took off ahead of them. This didn't deter the couple, and they continued to trail him. When they eventually caught him, Dana read his dog tags to determine who his owner was.
Finding his name and a phone number on his tags, she promptly called it and left a voicemail message for the recipient. In the meantime, they took a seatbelt from their dirt bike and repurposed it to be a leash so that he couldn't run away from them again. They also gave Max some of their bottled water so the dog could keep cool and stay hydrated. The dog was so thirsty he drank the entire bottle, much to Gina's utter delight.
Gina and Dan looked after Max until his owner contacted them. Arrangements were then made for Max's owner to get him back. In the meantime, Max had made friends with Gina and Dan. Max liked them so much he promptly made the leap from the ground to the back of Gina's truck. Max is one dog with a strong intuition of his own, and that intuition told him when his owner was approaching Gina's truck to take Max back home.
This story illustrates how easy it is for people to bond with their dogs. It also shows that considerate people like Gina and Dan look out for others. With dogs getting away from their owners virtually every day, people are encouraged by stories such as this one. Anyone who has ever lost a dog knows how important it is to look out for others. Many stray dogs have been reunited with their owners due to the kindness of strangers. That kindness is something that dogs bring to the world, as dogs bring people together as nothing else can.
Max's story is an inspiring one with a happy ending. Seeing a lost dog reunited with his or her owner is something that everyone can appreciate. It tugs at the heartstrings of those who understand how important pets are to people. As members of the family, pets deserve to be looked after as much as anyone else does. People like Dan and Gina are invaluable in helping others reunite with the pets they love so much.