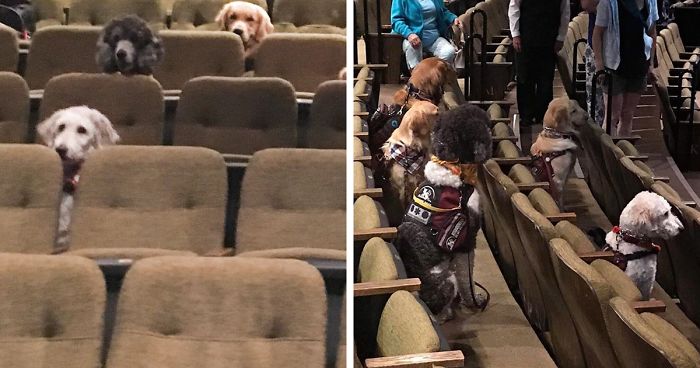 Service Dogs Receive Valuable Training During Recently Held Theater Performance
A typical audience for the performance of a popular musical tends to feature young and old people alike with varying levels of experience with the medium. Some may know lyrics to all the songs while others may just be trying to keep up with the happenings.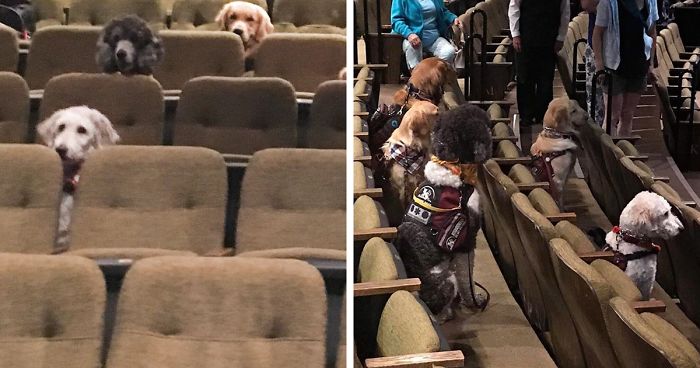 Still, you don't usually expect to see dogs taking part in the festivities, but for one recently held show, that turned out to be the case.
Via Little Things, a performance of the acclaimed musical "Billy Elliot" at the Festival Theatre in Ontario, Canada was attended by numerous dogs. It was a unique audience to say the least, but there was a good reason behind why the dogs were asked to be present for the performance.
These were not ordinary dogs catching a show. They are from K-9 Country Inn Working Service Dogs.
The performance itself was not of the usual variety. On the aforementioned occasion, the theater company put on a "relaxed performance."
Per the Stratford Festival's website, relaxed performances differ from the regular performances in that they are meant for attendees who will feel more comfortable being a part of a "less restricted audience environment."
To further differentiate the relaxed performances from their more conventional counterparts and to also make them more accommodating, they also feature reduced lighting and sounds so as to prevent any audience members from being startled during the performance itself.
The relaxed performance of "Billy Elliot" was not just for the sake of entertaining the service dogs as it was also intended more to provide training for the hounds. The dogs who were present for the show were asked to sit along theater seats and they were taught how to properly behave as the show progressed.
Speaking to the Canadian Broadcasting Corporation, Laura Mackenzie, the owner and head trainer at K-9 Country Inn Working Service Dogs, said that the training was "important" for the dogs as it can prepare them to act accordingly in the future when the time comes for their handler to attend their preferred activities.
Mackenzie also pointed out that the dogs being at the performance was beneficial because it gave them an opportunity to be exposed to different kinds of lights and noises.
The theater company was also complimentary of the service dogs who were on hand for the relaxed performance of "Billy Elliot." Stratford Festival spokesperson Ann Swerdfager said that the dogs were "extremely well-behaved" during the performance. Swerdfager also highlighted the way in which the dogs moved about the theater, saying that they acted just like people would for a performance.
It's not just the service dogs and their potential future handlers who benefited from the recent relaxed performance. Swerdfager said that the dogs being in the audience also helped the performers. Thanks to the experience, the performers were able to get a sense of what it's like to put on a show for an audience made up of people as well as some service dogs.
The hope here is that the training will make it possible for more people to attend theater shows.
More service dogs could also be heading to the theater sometime soon. Mackenzie already has plans to bring new service dogs to future performances.
While nothing is set in stone just yet, it's possible that more service dogs could get a taste of the theater when a relaxed performance of "The Neverending Story" takes place in October. To be more specific, a relaxed performance of "The Neverending Story" is expected to take place on Oct. 2 at the Avon Theatre.
For those eager to see the service dogs as they were attending the show, K-9 Country Inn Service Dogs has an Instagram account featuring them.
An Alligator Comfort Pet…Wait Wait What?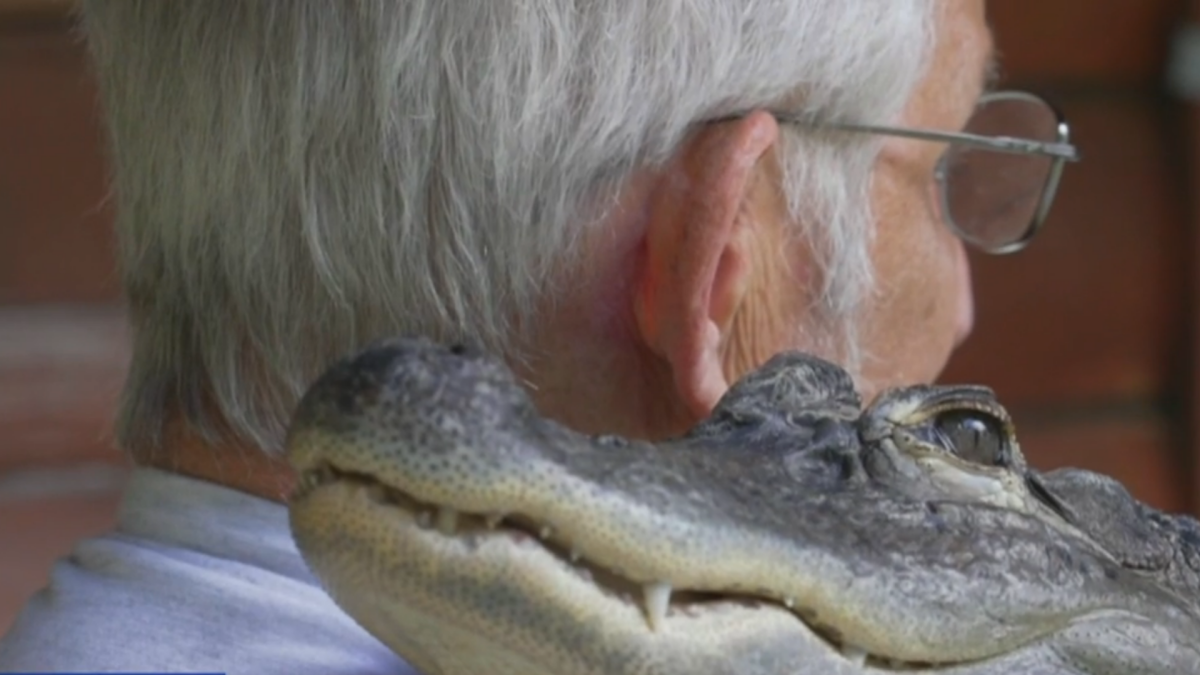 Joie Henney is the first to admit he has issues. Suffering from repeated deep depression, he has regularly had to seek out help to get out of deep funks that could become seriously negative. However, while many folks use counseling, pharmaceuticals or support groups, Henney has an odd comfort pet for emotional support. He has an alligator.
Personal pets are well-known for their mental health benefits, especially for people who otherwise suffer significantly from loneliness and isolation. And that emotional bond is not restricted to ordinary pets like dogs or cats. Many farm animals have been known to provide emotional support as well, like horses, ducks and even pigs. Some even had fictional made about the same. However, no one until Henney has specifically identified an alligator as a comfort pet.
Alligators are normally treated and placed in the category of dangerous predators. They are typically cold-blooded, no pun intended, killers that will snap at anything they consider food, including people. As it turns out though, Henney is also an alligator expert. So he knows a bit more about big lizards than the average person.
Dubbed, "Wally," Henney's comfort pet is a wayward fellow who first crossed paths with Henney when Wally mistakenly parked himself in a pond at the local Florida Disney World. Obviously, Wally and Disney visitors were not a good mix, so Henney was brought in to remove the confused alligator. Under state law, relocated alligators can't just be dumped in the wild again once they've been exposed to developed human areas, so Henney adopted the fellow instead. Wally can't complain much; he gets a steady diet of raw chicken legs and Cheetos at Henney's home in Pennsylvania.
Henney isn't an idiot about alligators either. From his own training and experience, Henney knows alligators will snap at anything near their face or head. Wally, for some reason, was not a snapper. In fact, Wally doesn't like to close his mouth. The odd behavior might explain why the alligator ended up at Disney World, unable to function normally in the wild. So, Henney figured out that Wally was very different and treated him accordingly. In his own words, Henney would describe their friendship and bond as very unique and special.
Um…what?
Henney himself has been through a lot. Having lost a number of close friends and relatives, he's been through the ringer with depression and many times would feel very down day to day. For some reason, Wally picked up on this and clearly made it evident he was there to help and comfort Henney. How was that signaled? Well, Henney would be sleeping on the couch and, since Wally was never kept in a cage, the alligator would find a way to get up on the couch and park himself on Henney. At least he didn't bite.
Some could argue the alligator just wanted to warm up on Henney since cold-blooded animals can't regulate their body heat well, but Henney has decided it's something more. These days, Henney brings Wally with him wherever he goes, whether it's on a walk or a visit to the doctor. Of course, they do have to keep their distance from folks, and the duo use the drive-through option a lot. Henney did get married as well, and Wally was the ringbearer. That said, no one was quick to grab the ring from the big lizard.
And for Henney, Wally has been a lifesaver, keeping the alligator expert out of depression and looking forward to tomorrow.