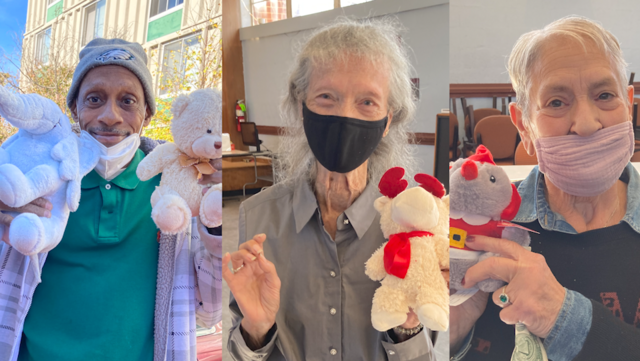 Seniors and Stuffed Animals – Who Would Have Thought?
For years in Philadelphia, Patricia worked every holiday providing and giving stuffed animals. Her list finally go so big one day, she had to start asking for donations. That little request ended up turning into a massive 11,000 toy donation drive, that even included local grade schools generating donation drives for her.
In one case, she had a creative young fellow who was having his bar mitzvah, and the mother asked if it was okay for the boy to collect 100 stuffed toys for Patricia. She was fine with the help but didn't expect the results. He collected over 400 stuffed animals. Not to be outdone, another synagogue ended up doubling that number, and a middle school tied with them or just beat out the figure with something close to 900.
In some cases, the donated dolls and animals had sad stories attached to them. In one case, a mother donated her daughter's collection of dolls; the girl had passed away prematurely, and the mother kept them in her room for years afterwards. Finally, she felt it was time to let go of the memories when the mother saw Patricia's Craigslist ad asking for donated stuffed animals and similar.
Once a collection gets big enough, Patricia then goes to work. All the donated toys then go to a list of senior homes, retired nun and veteran homes.
A typical trip transfers probably 250 different stuffed animals to senior recipients during the holidays. It's one of those odd needs; nobody would have thought on the average that seniors want stuffed animals as much as kids do. However, the toys bring back long-term memories for many of the patients, some who can still remember their earlier years even if they have no short-term memory anymore and suffer from dementia.
Interestingly, Patricia doesn't stop with stuffed animals. She also has a Philadelphia reputation for taking old flowers from stores and relocating them to people who want them. For Patricia, however, it all means she has a purpose to wake up for every day. Whether it's stuffed animals or flowers, Patricia is at work steadily making progress on her holiday campaign.
The work has been amazing, year after year, finding an effective way of recycling things that people don't want to make life a bit easier or more enjoyable for those who do want them again. Patricia's work is a bit like the train for unwanted toys going to their final stop. If they can have one more chance to make a person happy, it's worth the effort.
Generous Farmer Secretly Paid Alabama Residents Pharmacy Bills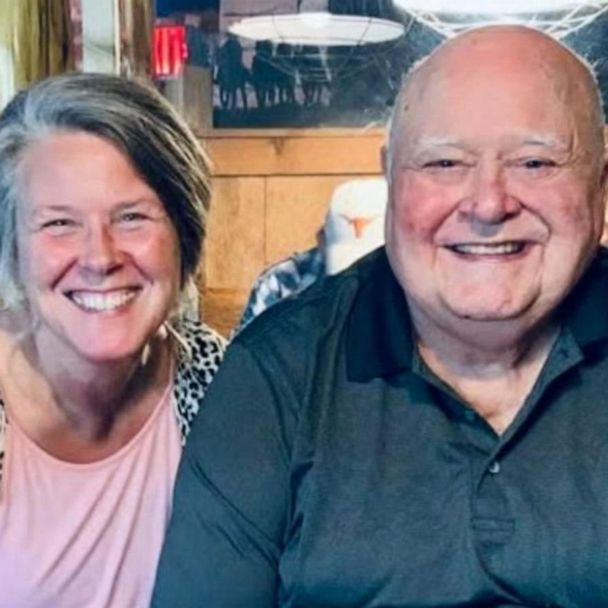 Alabama farmer Hody Childress has recently drawn recognition for his secret deeds of goodwill toward his neighborhood. Childress has been covering people's pharmacy expenses in secret to make it easier for individuals in need to pay for the prescriptions they need. His charitable contributions weren't revealed until after he passed away. People were inspired by his good deeds.
Childress, a farmer for more than 40 years, started paying people's pharmacy bills as a way to give back to his neighborhood. As someone who has been blessed in life, he says, "I wanted to help others who may not be as fortunate."
The people Childress has assisted have been profoundly affected by his unselfish deed of charity. One person thanks Childress for helping them, as they were unable to pay the hefty cost of their chronic condition's medication. "Hody came to my aid when I was unsure how to pay for my prescription. I will always be grateful to him for his kindness because he saved my life "they claim.
Childress's actions have also inspired others in the community to do the same. "I may not have much money to give, but I can definitely spare some for those in need," says one community member. "Hody has set a great example of how one person's kindness can make a big difference in the lives of others."
Childress's secret acts of kindness have not gone unnoticed, and he has been recognized by local organizations and businesses for his generosity. "Hody is a true role model in our community, and we are proud to have him as a member of our community," says a representative of a local pharmacy.
The actions of Hody Childress serve as a testament to the effectiveness of charity and kindness. His discreet gestures of generosity haven't just assisted individuals in need; they've also motivated others to follow in his footsteps. His unselfish acts have had a significant positive impact on many people's lives as well as a long-lasting effect on his town.