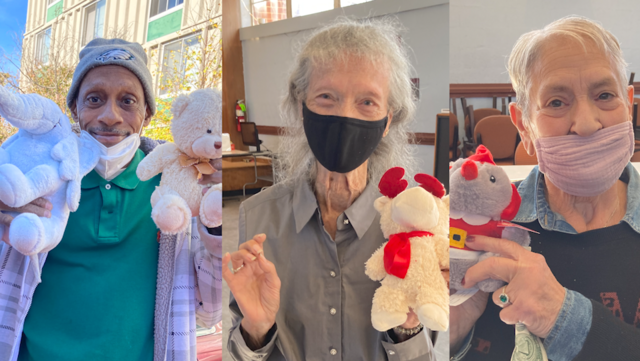 Seniors and Stuffed Animals – Who Would Have Thought?
For years in Philadelphia, Patricia worked every holiday providing and giving stuffed animals. Her list finally go so big one day, she had to start asking for donations. That little request ended up turning into a massive 11,000 toy donation drive, that even included local grade schools generating donation drives for her.
In one case, she had a creative young fellow who was having his bar mitzvah, and the mother asked if it was okay for the boy to collect 100 stuffed toys for Patricia. She was fine with the help but didn't expect the results. He collected over 400 stuffed animals. Not to be outdone, another synagogue ended up doubling that number, and a middle school tied with them or just beat out the figure with something close to 900.
In some cases, the donated dolls and animals had sad stories attached to them. In one case, a mother donated her daughter's collection of dolls; the girl had passed away prematurely, and the mother kept them in her room for years afterwards. Finally, she felt it was time to let go of the memories when the mother saw Patricia's Craigslist ad asking for donated stuffed animals and similar.
Once a collection gets big enough, Patricia then goes to work. All the donated toys then go to a list of senior homes, retired nun and veteran homes.
A typical trip transfers probably 250 different stuffed animals to senior recipients during the holidays. It's one of those odd needs; nobody would have thought on the average that seniors want stuffed animals as much as kids do. However, the toys bring back long-term memories for many of the patients, some who can still remember their earlier years even if they have no short-term memory anymore and suffer from dementia.
Interestingly, Patricia doesn't stop with stuffed animals. She also has a Philadelphia reputation for taking old flowers from stores and relocating them to people who want them. For Patricia, however, it all means she has a purpose to wake up for every day. Whether it's stuffed animals or flowers, Patricia is at work steadily making progress on her holiday campaign.
The work has been amazing, year after year, finding an effective way of recycling things that people don't want to make life a bit easier or more enjoyable for those who do want them again. Patricia's work is a bit like the train for unwanted toys going to their final stop. If they can have one more chance to make a person happy, it's worth the effort.
Grandpa Rudy Noorlander's Remarkable Recovery After Grizzly Bear Attack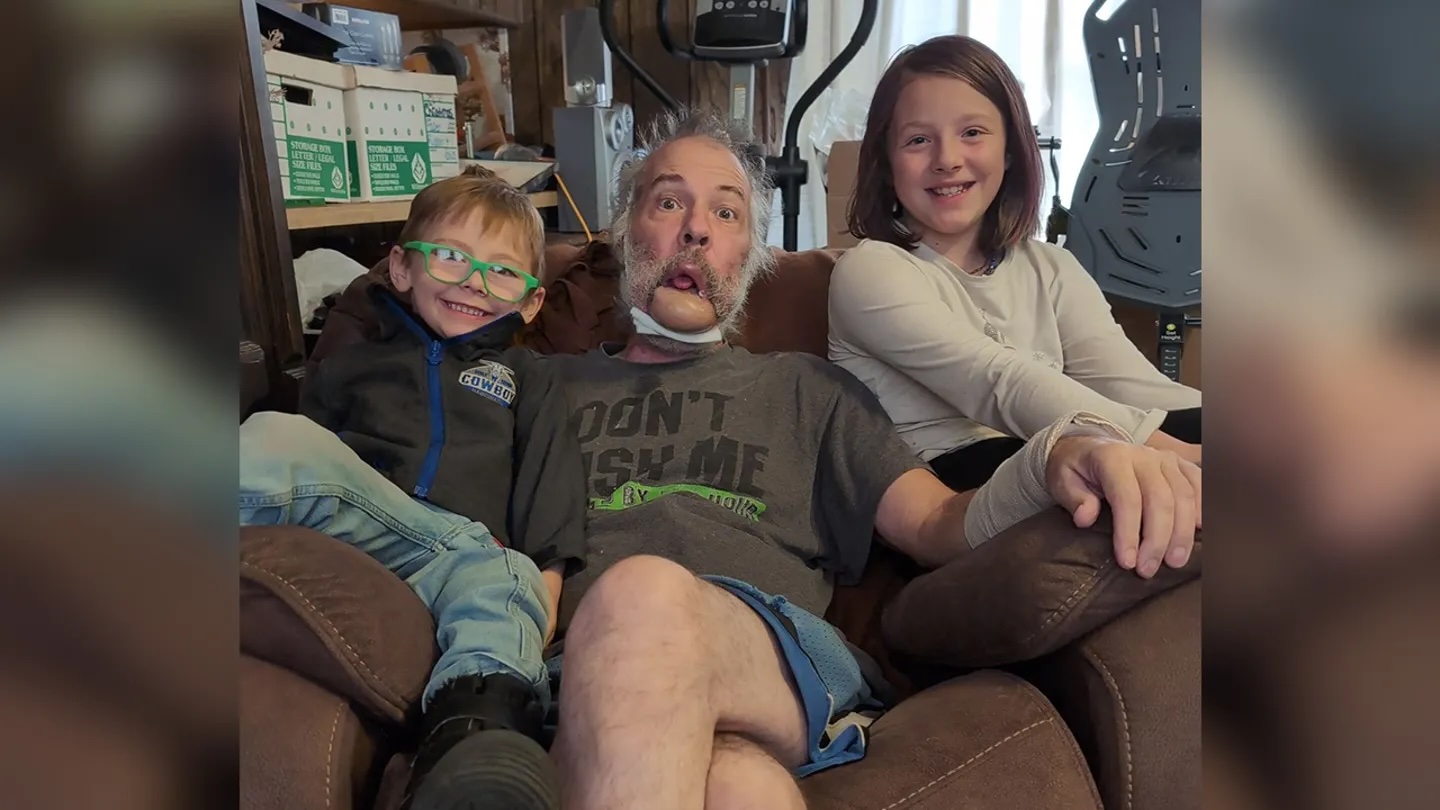 In the rugged wilderness of Montana, a brave 61-year-old man named Rudy Noorlander faced a terrifying encounter with a 9-foot-tall grizzly bear that left him with a ripped-off jaw. Despite this harrowing experience, Rudy's indomitable spirit and determination to recover have amazed his family and community.
On September 8th, while helping a father and son track a shot deer in Custer Gallatin National Forest, Rudy unexpectedly crossed paths with the massive grizzly bear. In a moment of sheer surprise, the bear attacked him, resulting in what Rudy humorously described as the "most disgusting French kiss of his life." The bear tore into his lower jaw, leaving Rudy in a life-threatening situation.
Recalling the traumatic incident, Rudy shared that the attack happened so quickly that he couldn't deploy his bear spray in time, and a misfire from his gun further complicated the situation. Desperate to fend off the bear, Rudy resorted to using his hands, but the grizzly clamped onto his lower jaw with incredible force. Despite the unbearable pain and the bear's rancid breath, Rudy valiantly fought for his life.
Miraculously, Rudy survived the ordeal, and he is expected to make a full recovery. Reflecting on the incident, he acknowledged that there were things he could have done differently to change the outcome, but he remains optimistic about the future. Supported by his family, including daughter Ashley, Rudy jokingly declared that he's going to be "like Rambo out there" in the Montana wilderness.
Despite facing one of the most challenging moments of his life, Rudy Noorlander maintains a positive and resilient attitude. Describing him as the "most positive person" she knows, Ashley praised her father's will to live and his fighting spirit. Rudy, a Montana native, owns Alpine Adventures, a snowmobile rental shop in Big Sky, and the incident has strengthened his connection with family, God, and personal growth.
With unwavering faith, Rudy believes that there is a purpose for his survival, and he plans to share his story through church devotionals and inspirational talks. He sees the attack as a turning point that has guided the rest of his life's journey.