Seamstresses In Bangladesh Get Access To Education
One of the first lessons learned by those who sew clothing for mass markets must follow the pattern. It's a time-consuming, repetitive process with little margin for error and less room for change.
Not only does the sewing follow a particular path, but the lives of the women who undertake the duties are just as repetitive.
In countries like Bangladesh, though many girls fantasize about pursuing higher studies that would eventually lead to multiple career opportunities, they are compelled to assist their families, who would not survive without their contribution.
Investigations have led to figures displaying that nearly eighty percent of garment workers who make supplies for conglomerates like Walmart, H&M, Target and more, are all females.
In the meantime, their male counterparts have traditionally been educated in administrative duties. Simultaneously, the educational ridge means that girls are fated to labor in low-paying factory jobs in hazardous situations since no other opportunities have been presented to them.
However, all this will change soon with the inauguration of a project by the Asian Women's University (AUW), known as Pathways for Promise.
This phenomenal program attempts to shift that stagnant path by recognizing women who demonstrate scholarly talent and offering them both schooling and a scholarship that reduces the pressure of monetary responsibilities that leaves them unrestricted to study.
At the onset, Pathways to Promise was confronted with some doubt. However, women who have gone through AUW's previous initiatives have attained success, so the project is now being greeted with heightened approval.
According to the University founder Kamal Ahmad, the effect they can have on standing as an example in the neighborhood and steering others to follow their move is much more outstanding and influential.
The founder added that the women being the first to get educated can set a great precedence for other family members.
Since the program got underway four years ago, almost five hundred students have signed up, most of whom have joined the pre-college program at the university.
Twenty-five women were the first batch of graduates in mid-2020, with a slew of others to follow over the next few years.
In addition to English and business studies, the women participate in the performing arts as an essential component of their curriculum.
Many of the women are from deprived communities, some of which are volatile; therefore, learning to communicate freely and without concern of recrimination creates a feeling of high esteem and opens up a new realm of potential.
They are very impoverished students, and what has been occurring is that the atmosphere makes them lockdown and be afraid to speak.
For most of the women, being involved in the performing arts enables them to evolve into extroverts, to articulate well, and to assert themselves, according to a performing arts teacher.
She notes that it gives the women a new avenue to communicate their rights and express what they are thinking without reluctance or doubt
Even though the current aim of the project is to enable skilled women to hone their talents through access to education, the larger idea is to shatter the systemic structure.
Those who graduate leave the institution equipped with the knowledge to take back to their communities.
They become the driving force for change in the garment industry, bringing light to what once appeared to be a dim future.
Finally, women who had no voice have someone to speak for them or, in other words, become the voice for the voiceless.
The Returned Wallet from Antarctica – Half A Decade Later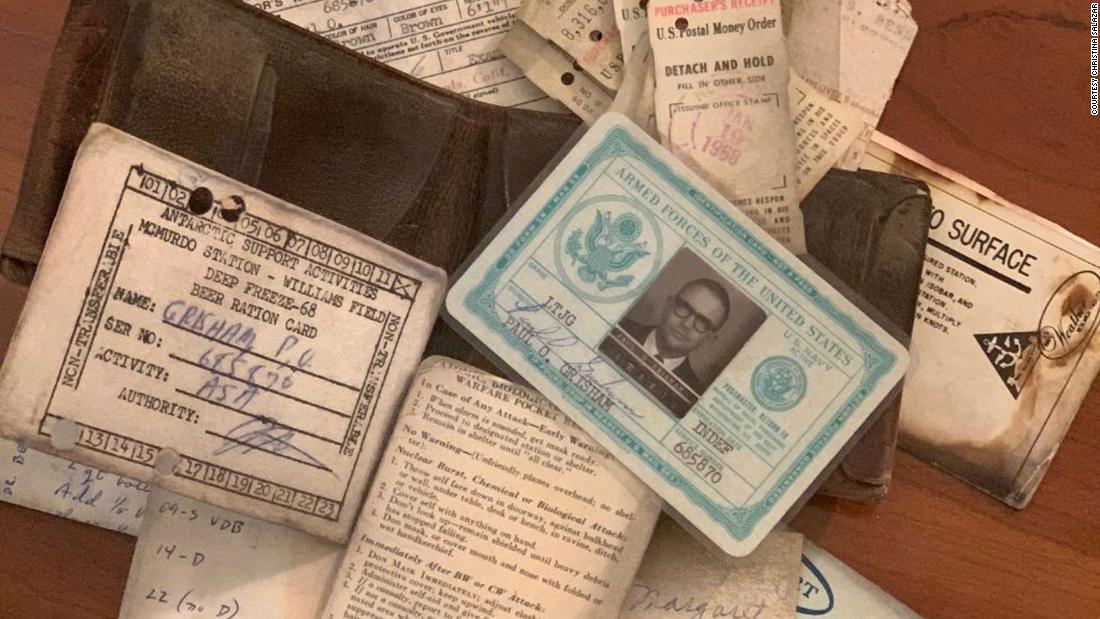 In 1968 a meteorologist was stationed in Antarctica among a number of military personnel. Their role was research as well as, and Paul Grisham's job was to track the weather in the southern pole region. Unfortunately, as crazy as it seems, Grisham managed to lose his wallet while working in the remote location and never did find it before leaving. That wallet sat in Antarctica at the station for another 53 years until it was rediscovered.
When the wallet was returned to Grisham, he felt like he was going back in a mental time machine. The wallet was in exceptionally good condition as well as the cards and materials that were kept in it. At 91 Grisham remarked first about how young he looked in the card photos as well as how far back that part of his life was.
The location, McMurdo Station, was being redesigned along with the demolishing and removal of older buildings. During the work, one of the construction crew found the wallet which had stayed in its place since Grisham had been stationed. Looking back on the cards now, Grisham continues to repeatedly trigger memories when he looks at his own Navy ID card. Last carried in 1968, the card was preserved and never deteriorated except for the edges of the leather. Included in the contents was a beer ration card, a guide card on how to deal with attacks ranging from nuclear to biological. And Grisham even included a recipe folded up in the cards for a liqueur.
The weather monitoring was a big issue at the time. Unlike today with tons of satellites spinning around the planet for watching everything from a farmer in the western side of China eat a sandwich to the weather's minute moves, back then the weather had to be observed in person. Grisham's job was to track the regional patterns so that planes and ships moving through the edge of the southern hemisphere to the station could do so safely and avoid storms. The work shifts were hard; Grisham remembered working a half day on, literally, and the half day off to rest and went straight for five long months.
Things weren't all about work. Grisham remembers they had pretty useful mini bowling alley which never got boring. And an inside gym was handy since jogging outside was off the list everyday of the year. Location-wise, the station was in one of the best locations in Antarctica as well; it would usually get to a balmy 25 degrees Fahrenheit. That was considerably better than other locations a bit further in easily only getting to a tepid minus 65 degrees.
When Grisham left the southern continent, he did so with a promotion, but he never did find his wallet before taking off. He doesn't have any fond wishes to return, still remembering a soda would explode from the cold in under 15 minutes if left outside. However, one thing he did miss was all the IOUs Grisham kept in his wallet from winning an inordinate number of poker games while on duty at McMurdo. It does make one wonder if he can still collect on this plus interest.
Grisham continues to be a name in history, but the rediscovered wallet was not his first entry. Grisham spent two hours talking with Sir Edmund Hillary about weather when Hillary arrived, and Grisham himself also got to reach the South Pole as well, some 850 miles inland. Sitting now at home, he enjoys the San Diego weather a lot more, but the wallet recovery was definitely a nice touch to Memoryville.