Seamstresses In Bangladesh Get Access To Education
One of the first lessons learned by those who sew clothing for mass markets must follow the pattern. It's a time-consuming, repetitive process with little margin for error and less room for change.
Not only does the sewing follow a particular path, but the lives of the women who undertake the duties are just as repetitive.
In countries like Bangladesh, though many girls fantasize about pursuing higher studies that would eventually lead to multiple career opportunities, they are compelled to assist their families, who would not survive without their contribution.
Investigations have led to figures displaying that nearly eighty percent of garment workers who make supplies for conglomerates like Walmart, H&M, Target and more, are all females.
In the meantime, their male counterparts have traditionally been educated in administrative duties. Simultaneously, the educational ridge means that girls are fated to labor in low-paying factory jobs in hazardous situations since no other opportunities have been presented to them.
However, all this will change soon with the inauguration of a project by the Asian Women's University (AUW), known as Pathways for Promise.
This phenomenal program attempts to shift that stagnant path by recognizing women who demonstrate scholarly talent and offering them both schooling and a scholarship that reduces the pressure of monetary responsibilities that leaves them unrestricted to study.
At the onset, Pathways to Promise was confronted with some doubt. However, women who have gone through AUW's previous initiatives have attained success, so the project is now being greeted with heightened approval.
According to the University founder Kamal Ahmad, the effect they can have on standing as an example in the neighborhood and steering others to follow their move is much more outstanding and influential.
The founder added that the women being the first to get educated can set a great precedence for other family members.
Since the program got underway four years ago, almost five hundred students have signed up, most of whom have joined the pre-college program at the university.
Twenty-five women were the first batch of graduates in mid-2020, with a slew of others to follow over the next few years.
In addition to English and business studies, the women participate in the performing arts as an essential component of their curriculum.
Many of the women are from deprived communities, some of which are volatile; therefore, learning to communicate freely and without concern of recrimination creates a feeling of high esteem and opens up a new realm of potential.
They are very impoverished students, and what has been occurring is that the atmosphere makes them lockdown and be afraid to speak.
For most of the women, being involved in the performing arts enables them to evolve into extroverts, to articulate well, and to assert themselves, according to a performing arts teacher.
She notes that it gives the women a new avenue to communicate their rights and express what they are thinking without reluctance or doubt
Even though the current aim of the project is to enable skilled women to hone their talents through access to education, the larger idea is to shatter the systemic structure.
Those who graduate leave the institution equipped with the knowledge to take back to their communities.
They become the driving force for change in the garment industry, bringing light to what once appeared to be a dim future.
Finally, women who had no voice have someone to speak for them or, in other words, become the voice for the voiceless.
Innovative Overpass To Reduce Wildlife Deaths and Injuries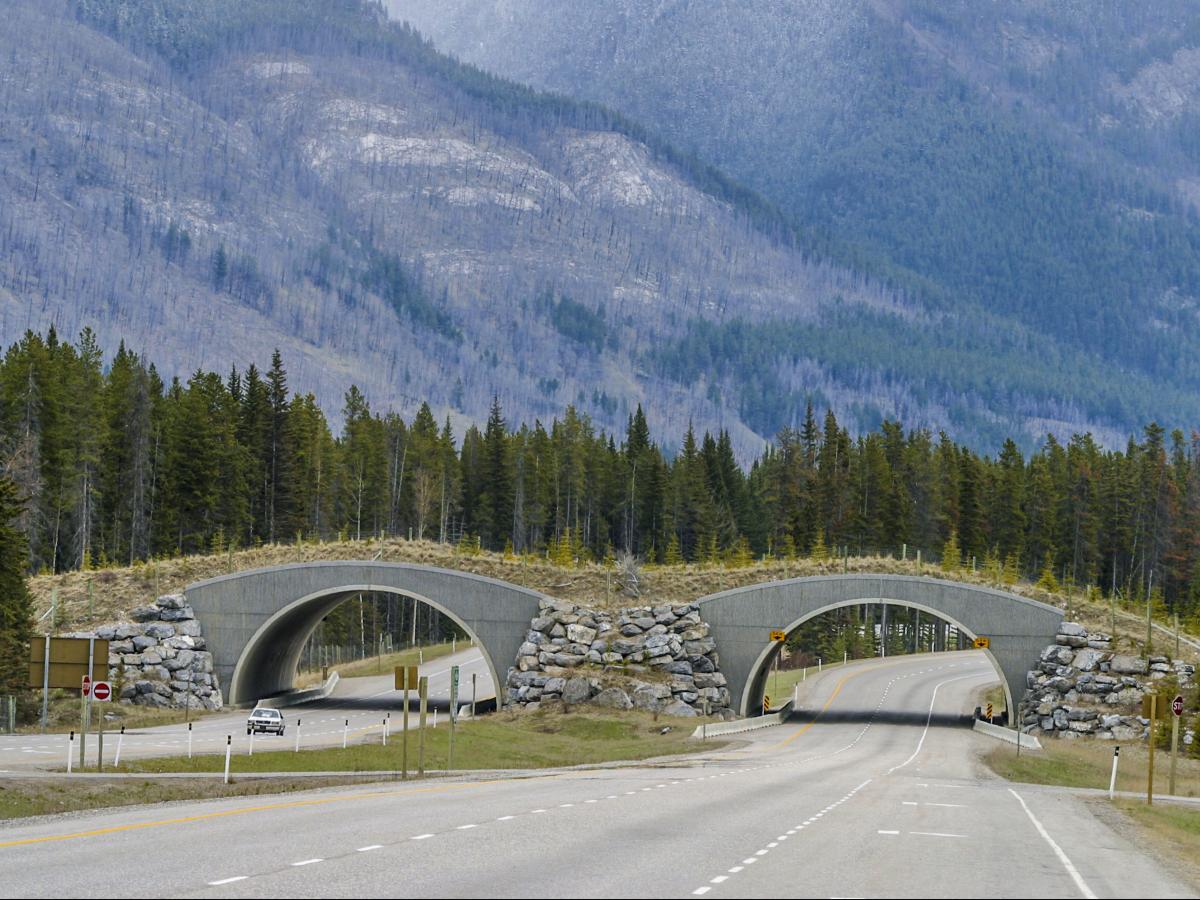 Sweden's declaration that it will build a network of animal crossings has been the latest example of international attempts to assist animals navigating busy roads.
Sweden's key highway draws to a complete halt each April. Dozens of reindeer led by indigenous Sami shepherds scramble all across E4 when they make their way west to the hills after a winter spent munching on lichen near Ume.
The crossings are becoming increasingly fractious as Sweden's city's main highway has become extremely busy, particularly if officials do not reach in time to close the route.
When drivers attempt to pass the reindeer as they cross the road, they spook the animals, causing lengthy gridlock as their Sami caregivers struggle to regain control.
According to Per Sandström, a land ecologist at the Swedish University of Agricultural Sciences who acts as a mediator between the Sami and municipalities to develop the crossings, these lichen lands can be precious for the reindeer during difficult climate conditions.
Swedish authorities announced this week that they would construct up to twelve viaducts for the reindeers, also known as "renoducts," to help with the crossings and make it easier for reindeer herds to access grazing.
The climate crisis has hit the country's 4,500 Sami herders and 250,000 reindeer hard, with forest fires in the summer and freezing rain in the winter hiding lichen under impenetrable sheets of ice.
Long-range mammals that aren't meant to live in these tiny, isolated pockets would profit most from this scheme, according to Sandström, who began his career in the United States, helping to establish grizzly bear ecological pathways in Montana.
The renoducts form part of a broader network of ecological bridges and crosswalks that seek to link fragmented ecosystems across the world.
Underpasses were also used to protect jaguars against traffic on Mexico's Yucatán peninsula.
Porcupines, apes, and kinkajous have used organic foliage crossings in the Peruvian Amazon to cross natural gas pipelines.
Bridges have been constructed over streets on Christmas Island to allow hundreds of thousands of red crabs to migrate from the jungle to the coasts on their annual cycle.
The wildlife bridges prevent several of the millions of wildlife fatalities each year on the world's roads and mitigate human infrastructure's unintended effects.
Since the bustling motorways around Los Angeles have fragmented habitats with low genetic variation, there are already indications of inbreeding amongst lions in the Santa Monica Mountains in southern California. An $87 million (£63 million) wild animals bridge is being built north of Los Angeles to help save the local mountain lion community from destruction. It will be the world's largest.
Animals may be harmed if their ecosystem is separated, as they may be unable to obtain food and water.
According to Mark Benson, a representative of Parks Canada's human-wildlife convergence group for Lake Louise, Yoho, and Kootenay, they might also have an effect on population genetic diversity.
In the United Kingdom, wildlife bridges are projected to be included in the government's wildlife recovery network, which seeks to link biodiverse areas as part of a 25-year environmental plan.
Natural England noted the environmental benefits in a 2015 study, citing the Netherlands as an example, and is creating a network of "ecoducts" to help animals travel across the world.
Highways England is progressively constructing wildlife bridges as a component of infrastructure projects around the region, with more expected for the future. However, some conservationists believe that not enough is being achieved in the United Kingdom.
Although significant demonstrations against the project failed to halt construction, De Retuerto believes they signaled a change of attitude toward environmental concerns in the UK.
He claims that a sustainable walkway at Twyford Down will be built solely for this purpose to invigorate the wildlife recovery network.