Seamstresses In Bangladesh Get Access To Education
One of the first lessons learned by those who sew clothing for mass markets must follow the pattern. It's a time-consuming, repetitive process with little margin for error and less room for change.
Not only does the sewing follow a particular path, but the lives of the women who undertake the duties are just as repetitive.
In countries like Bangladesh, though many girls fantasize about pursuing higher studies that would eventually lead to multiple career opportunities, they are compelled to assist their families, who would not survive without their contribution.
Investigations have led to figures displaying that nearly eighty percent of garment workers who make supplies for conglomerates like Walmart, H&M, Target and more, are all females.
In the meantime, their male counterparts have traditionally been educated in administrative duties. Simultaneously, the educational ridge means that girls are fated to labor in low-paying factory jobs in hazardous situations since no other opportunities have been presented to them.
However, all this will change soon with the inauguration of a project by the Asian Women's University (AUW), known as Pathways for Promise.
This phenomenal program attempts to shift that stagnant path by recognizing women who demonstrate scholarly talent and offering them both schooling and a scholarship that reduces the pressure of monetary responsibilities that leaves them unrestricted to study.
At the onset, Pathways to Promise was confronted with some doubt. However, women who have gone through AUW's previous initiatives have attained success, so the project is now being greeted with heightened approval.
According to the University founder Kamal Ahmad, the effect they can have on standing as an example in the neighborhood and steering others to follow their move is much more outstanding and influential.
The founder added that the women being the first to get educated can set a great precedence for other family members.
Since the program got underway four years ago, almost five hundred students have signed up, most of whom have joined the pre-college program at the university.
Twenty-five women were the first batch of graduates in mid-2020, with a slew of others to follow over the next few years.
In addition to English and business studies, the women participate in the performing arts as an essential component of their curriculum.
Many of the women are from deprived communities, some of which are volatile; therefore, learning to communicate freely and without concern of recrimination creates a feeling of high esteem and opens up a new realm of potential.
They are very impoverished students, and what has been occurring is that the atmosphere makes them lockdown and be afraid to speak.
For most of the women, being involved in the performing arts enables them to evolve into extroverts, to articulate well, and to assert themselves, according to a performing arts teacher.
She notes that it gives the women a new avenue to communicate their rights and express what they are thinking without reluctance or doubt
Even though the current aim of the project is to enable skilled women to hone their talents through access to education, the larger idea is to shatter the systemic structure.
Those who graduate leave the institution equipped with the knowledge to take back to their communities.
They become the driving force for change in the garment industry, bringing light to what once appeared to be a dim future.
Finally, women who had no voice have someone to speak for them or, in other words, become the voice for the voiceless.
Twins Whose Lemonade Stand Was Robbed Gets Surprised By Community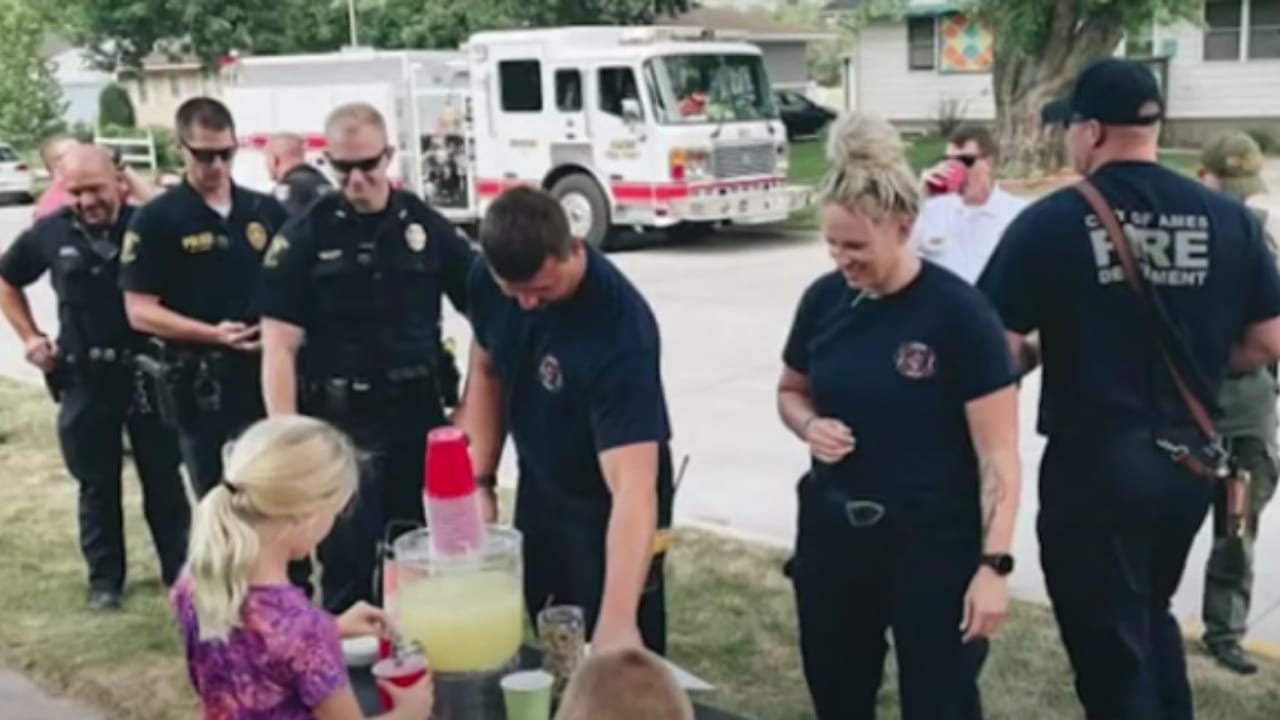 Being robbed is bad by every means; however, when it's a child or children who the criminals prey on, this draws the wrath of everyone.
When two innocent young girls are trying their hands at entrepreneurship, it is a sign that they have great plans ahead and believe that the world awaits them with open arms.
However, for a pair of nine-year-old twins, they saw the bitter side of life way too early, and the community decided to chime in and help remove or at least soften the scars in their minds of what the world represents.
After a robber decided to steal from a lemonade stand operated by the two 9-year-olds, the Ames community reacted.
Katelyn and Elias, twins, had a lemonade business on Monday, but things rapidly went south.
"We were simply selling lemonade when a car pulled up, and a girl got out, so I asked if she wanted lemonade," Katelyn explained. "She answered 'sure,' then took the tip jar, climbed into the passenger seat, and drove away."
When the family phoned the cops, they said the response was better than they could have ever imagined.
Officer Celena Rohland stated, "I started texting some of the folks I work with, asking them to get together and maybe visit the lemonade stand so that we could make a difference in Katelyn and Elias' day."
The twins reopened their stand, deciding that when life hands you lemons, you make lemonade.
The cops had no intention of taking the matter lightly. Four different law enforcement agencies arrived to assist them in recovering the money that the culprit stole.
"It makes me so glad to see these youngsters so happy right now. It's all about that. Taking care of our neighborhood," said one community member, Kyle Dirks. It is a sentiment shared by scores of other residents there.
Katelyn and Elias' mother commented that this life lesson makes it all worthwhile.
"There was one terrible apple," Karen Smidt explained, "but they got to experience the goodness of so many more people, and one bad apple will not spoil it for us." "We're going to keep going."
According to the family, they have now raised more than $750. They intend to donate the entire sum to the Shop with a Cop program, and they are thrilled to be able to give back to the community that has helped them.
What happened to these young entrepreneurs might be a lesson to many criminals who have the money but not the people's hearts.