Seamstresses In Bangladesh Get Access To Education
One of the first lessons learned by those who sew clothing for mass markets must follow the pattern. It's a time-consuming, repetitive process with little margin for error and less room for change.
Not only does the sewing follow a particular path, but the lives of the women who undertake the duties are just as repetitive.
In countries like Bangladesh, though many girls fantasize about pursuing higher studies that would eventually lead to multiple career opportunities, they are compelled to assist their families, who would not survive without their contribution.
Investigations have led to figures displaying that nearly eighty percent of garment workers who make supplies for conglomerates like Walmart, H&M, Target and more, are all females.
In the meantime, their male counterparts have traditionally been educated in administrative duties. Simultaneously, the educational ridge means that girls are fated to labor in low-paying factory jobs in hazardous situations since no other opportunities have been presented to them.
However, all this will change soon with the inauguration of a project by the Asian Women's University (AUW), known as Pathways for Promise.
This phenomenal program attempts to shift that stagnant path by recognizing women who demonstrate scholarly talent and offering them both schooling and a scholarship that reduces the pressure of monetary responsibilities that leaves them unrestricted to study.
At the onset, Pathways to Promise was confronted with some doubt. However, women who have gone through AUW's previous initiatives have attained success, so the project is now being greeted with heightened approval.
According to the University founder Kamal Ahmad, the effect they can have on standing as an example in the neighborhood and steering others to follow their move is much more outstanding and influential.
The founder added that the women being the first to get educated can set a great precedence for other family members.
Since the program got underway four years ago, almost five hundred students have signed up, most of whom have joined the pre-college program at the university.
Twenty-five women were the first batch of graduates in mid-2020, with a slew of others to follow over the next few years.
In addition to English and business studies, the women participate in the performing arts as an essential component of their curriculum.
Many of the women are from deprived communities, some of which are volatile; therefore, learning to communicate freely and without concern of recrimination creates a feeling of high esteem and opens up a new realm of potential.
They are very impoverished students, and what has been occurring is that the atmosphere makes them lockdown and be afraid to speak.
For most of the women, being involved in the performing arts enables them to evolve into extroverts, to articulate well, and to assert themselves, according to a performing arts teacher.
She notes that it gives the women a new avenue to communicate their rights and express what they are thinking without reluctance or doubt
Even though the current aim of the project is to enable skilled women to hone their talents through access to education, the larger idea is to shatter the systemic structure.
Those who graduate leave the institution equipped with the knowledge to take back to their communities.
They become the driving force for change in the garment industry, bringing light to what once appeared to be a dim future.
Finally, women who had no voice have someone to speak for them or, in other words, become the voice for the voiceless.
Joyous Return of Assumed Extinct Mini Pig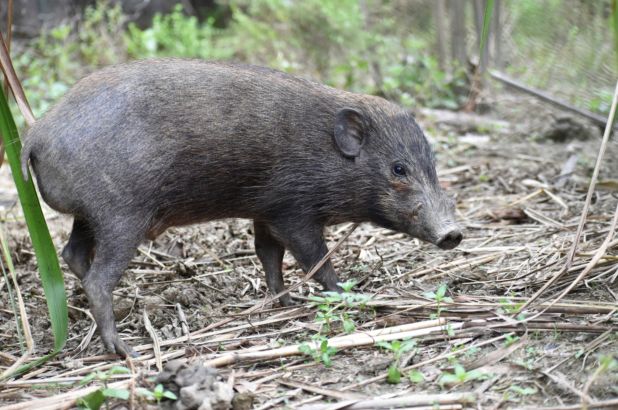 When animals go extinct, they become a footnote in history. The return of an assumed extinct species is not common. In fact, it's downright rare. So, in 1971, when the pygmy pig in India disappeared, many biologists and researchers expected the creature to be done for. The little creature normally lived in the foothills before the Himalayas reach up for the clouds and normally would reach a rocketing 10 inches in height off the ground. Given its natural size, the pygmy pig generally tried to stay out of sight to keep off the dinner menu of predators. It's own diet consisted of bugs and tubers, more than enough to keep the creature fed.
An Amazing Turnaround
However, after 100 years of human intervention and encroachment, by the 1970s the pig was written off. It wasn't until another 20 or so years later, researchers in the area managed to catch a few of the pygmy pigs alive. They nurtured them in captivity until they bred, and then the teams worked to continue increasing the pigs numbers. Finally, enough of a population was raised that the researchers could actually attempt to let the pygmy pigs go. The releases began in Assam, in the northeast part of India. And so began 25 more years of work trying to get the wild pigs to increase their number and avoid a complete wipeout. Today, some 300 to 400 creatures are estimated to be alive, running wild. Another 76 are held in reserve and continue to be raised in captivity, just in case. However, the best news is, the species is living again.
More Than One Colony Makes a Party
In addition to the original release in Assam, additional pigs have been released, with colonies established in Manas as well as Orang, both national parks in India, as well as a pair of animal sanctuaries.
The world can't afford to lose more species to extinction thanks to human development, including pigs. Currently, there are only 17 types of pigs left today. Without the efforts of conservationists, that number would drop further. Each extinction is like someone taking a giant eraser to a chalkboard of millions of years of evolution.
Of course, now the problem is nature itself as well. While the pygmy pig population has stabilized and is growing, the bigger problem is that they are still fragile. Swine flu and similar conditions can easily decimate these pigs before anyone can stop it simply through contagion. So, the conservationists have their hands full trying to keep the populations safe and separated from any carriers with potential viral threats.
Conservationism can be hard, and oftentimes it ends in disappointment trying to save an endangered creature. However, in India, this time the pygmy pig can be considered a win. And, if things stay on track, it should be able to re-establish itself very well.