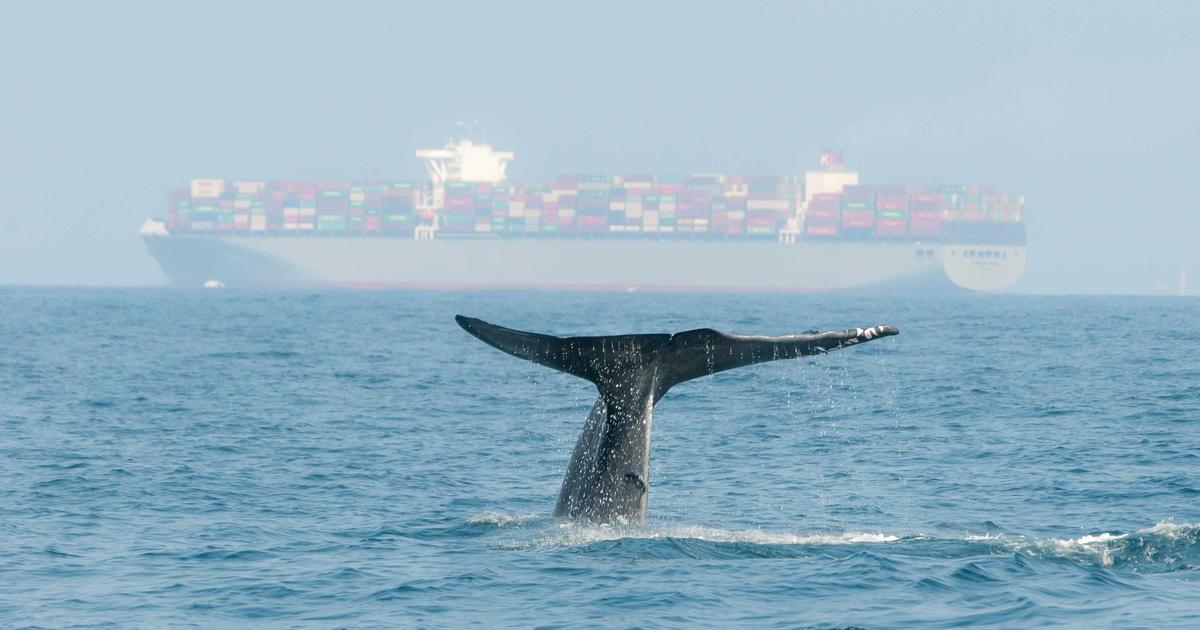 Seafaring Shipping Company Moves Over for Whales
Ships and whales don't mix. Unfortunately, it's been a long-known problem as the big container vessels migrate across the ocean's paths carrying bigger and bigger loads, as well as drawing deeper and deeper into the water. Dwarfing anything the size of a whale, container ships might as well be a massive bulldozer rolling over a rabbit when they get a large ocean mammal in their path.
However, one particular shipping company decided to change it's business practices given the potential risk to blue whales in its normal navigational route. Blue whales are already defined as an endangered species, and the MSC Mediterranean Shipping Company was not going to be the reason they went extinct. Knowing that the blue whale pods generally fed off the waters of Sri Lanka, a regular shipping route for the MSC vessels, the company decided to reroute ships to protect them.
The catalyst for the navigational change came from research provided to the company by universities and the International Fund for Animal Welfare. With solid statistics, academic work, biological studies and similar, the consortium painted a convincing picture of not only what the shipping activity could do in damage, but how it could be resolved in a way that worked for shipping companies as well. As it turned out, the ships basically had to shift their path 15 miles further south of Sri Lanka's coast to avoid the whale feeding grounds. Doing so averted contact and conflict entirely.
Collisions are the most damaging event that can happen to blue whales. One would think that the slow-moving container ships would be easy for the whales to avert. However, running such load engines and taking up such a wide path underwater, the container ships can draw a tremendous path through whale territory, easily confusing the big mammals and causing them to go the wrong way. That's when collisions occur.
However, with a simple change that moves the shipping route slightly to the south, the whales avoid collision entirely, and the ships still maintain a relatively close navigation to coastal areas, a common practice in the case of emergencies when navigating deep waters.
Unfortunately, the change by MSC didn't extend to other shipping companies, but it at least makes a significant difference for one major player in the region. Leading by example, the hope is that MSC's move will convince other shipping entities to do the same, avoid the whales and still find a feasible alternative for container movement through the area. The strategy is a proven one; whale strikes with MSC ships have dropped mammal fatalities by 95 percent.
And as for the blue whales off of Sri Lanka, their chances of survival have improved by one simple company decision.

AI, Childhood Images and a Holocaust Survivor Finding Her History Again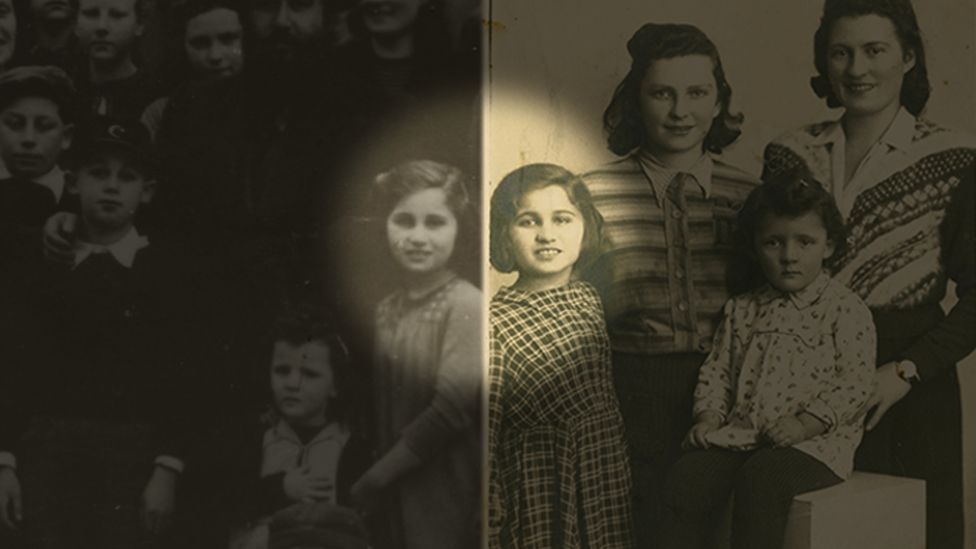 The first half the 20th century was not a good one for Blanche Fixler. As a Jew, she was a target for the Nazis, who succeeded in killing at least 6 million of her countrymen. They were so close to Fixler, at one point she was hiding underneath a bed trying not to breathe. Had she made a noise, the Nazi troops searching the room she was in would have grabbed her in an instant. Through luck, fear, feistiness and perseverance, Fixler survived the Holocaust.
Now, almost some 80 years later, Blanche Fixler is relieving history thanks to artificial intelligence, or AI. A program written by Daniel Pratt, also known as a engineer at Google, has become extremely effective at matching people's faces to their parts in history. In fact, it was so effective, it had a direct impact on Fixler; the software found her face in a historical image from the war period that no one previously knew was Blanche at all. She was just another face of thousands lost until she wasn't.
Dubbed "Numbers to Names," Pratt's program relies on the technology of facial recognition to do its work. While a person's appearance might change over time, their facial structure doesn't. And that makes for a comparable identification when the details are run through the thousands of calculations per second via the software.
In some respects, the software works with the logic of connecting dots. As it makes connections, it builds on that library and makes more connections. Many photos may have one or even two connections, but they still have five or a dozen more than are unknown. By constantly running and making new connections, the software persistently whittles away at the challenge. As it turned out, one of those successes was Blanche Fixler.
Blanche Fixler today is at the ripe age of 86. She is a world away from Germany and Poland and the nightmare she lived through, ensconced in the urban distance of New York. However, thanks to Pratt's program, Fixler has now been identified as a child in two historical photos. Pratt's software did the hard work and connected the dots.
Among the many who were grabbed, rounded up and killed in Poland, Fixler's entire family were victims of the Nazis. At the time, Blanche's name was Bronia to her family, but that was left in the past as she survived the war. Her luck was made possible by an aunt who hid Fixler from the soldiers regularly looking for Jews in hiding. When Fixler saw the photos that had her in them, she also identified her aunt as well as other relatives. That in turn creates more connections that Pratt and those using the software can benefit from in their ongoing work of identification.
The work has been partnered with the U.S. Holocaust Memorial Museum, and it continues to be worked on to provide closure and dignity for the thousands of families related to the victims of the Holocaust. By personalizing the faces of the 6 million, they gain a confirmed history versus being nameless and unknown among the masses lost.