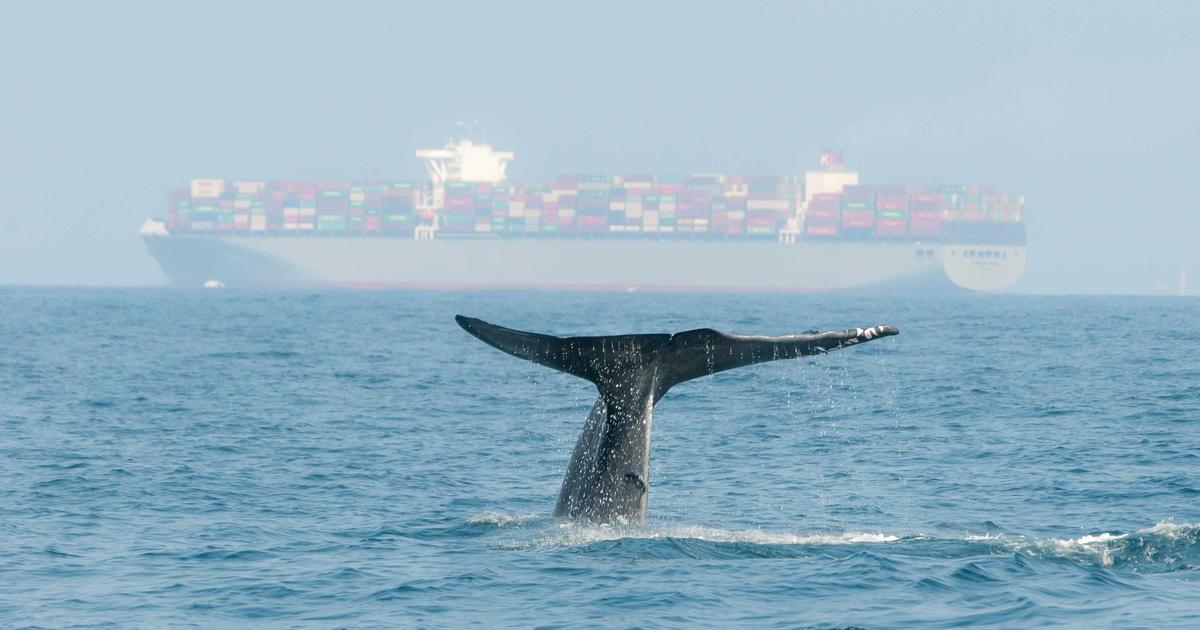 Seafaring Shipping Company Moves Over for Whales
Ships and whales don't mix. Unfortunately, it's been a long-known problem as the big container vessels migrate across the ocean's paths carrying bigger and bigger loads, as well as drawing deeper and deeper into the water. Dwarfing anything the size of a whale, container ships might as well be a massive bulldozer rolling over a rabbit when they get a large ocean mammal in their path.
However, one particular shipping company decided to change it's business practices given the potential risk to blue whales in its normal navigational route. Blue whales are already defined as an endangered species, and the MSC Mediterranean Shipping Company was not going to be the reason they went extinct. Knowing that the blue whale pods generally fed off the waters of Sri Lanka, a regular shipping route for the MSC vessels, the company decided to reroute ships to protect them.
The catalyst for the navigational change came from research provided to the company by universities and the International Fund for Animal Welfare. With solid statistics, academic work, biological studies and similar, the consortium painted a convincing picture of not only what the shipping activity could do in damage, but how it could be resolved in a way that worked for shipping companies as well. As it turned out, the ships basically had to shift their path 15 miles further south of Sri Lanka's coast to avoid the whale feeding grounds. Doing so averted contact and conflict entirely.
Collisions are the most damaging event that can happen to blue whales. One would think that the slow-moving container ships would be easy for the whales to avert. However, running such load engines and taking up such a wide path underwater, the container ships can draw a tremendous path through whale territory, easily confusing the big mammals and causing them to go the wrong way. That's when collisions occur.
However, with a simple change that moves the shipping route slightly to the south, the whales avoid collision entirely, and the ships still maintain a relatively close navigation to coastal areas, a common practice in the case of emergencies when navigating deep waters.
Unfortunately, the change by MSC didn't extend to other shipping companies, but it at least makes a significant difference for one major player in the region. Leading by example, the hope is that MSC's move will convince other shipping entities to do the same, avoid the whales and still find a feasible alternative for container movement through the area. The strategy is a proven one; whale strikes with MSC ships have dropped mammal fatalities by 95 percent.
And as for the blue whales off of Sri Lanka, their chances of survival have improved by one simple company decision.

500,000-Year-Old Wooden Structure Rewrites History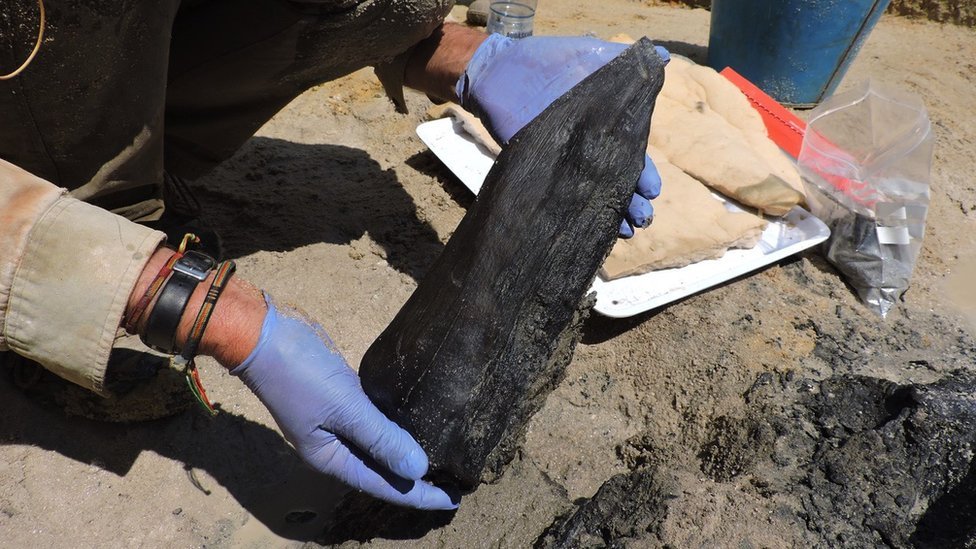 In an archaeological discovery, a wooden structure dating back an astonishing 500,000 years has been unearthed on the banks of a river in Zambia, challenging long-held beliefs about the capabilities of ancient humans. Researchers stumbled upon these ancient wooden logs, a revelation that has the potential to reshape our understanding of the lives of early humans.
The find, located on the riverbanks near Zambia's Kalambo Falls, provides compelling evidence that stone-age people may have constructed primitive shelters, forever altering our perception of their intelligence and resourcefulness. Archaeologist Prof Larry Barham, who led the research, was profoundly impacted by the discovery, stating, "This find has changed how I think about our early ancestors."
What makes this find truly remarkable is that it suggests ancient humans did more than merely survive; they thrived by creating something entirely new. These early humans exhibited intelligence, imagination, and craftsmanship by fashioning structures from wood, a material that had never before been transformed into such large and sophisticated objects.
The researchers also uncovered ancient tools, including digging sticks, but the most exciting find was two pieces of wood positioned at right angles to each other. "One is lying over the other, and both pieces of wood have notches cut into them," explained Geoff Duller, a professor of geography at the University of Aberystwyth and a member of the research team. "You can clearly see those notches have been cut by stone tools, making the two logs fit together to become structural objects."
Radiocarbon dating confirmed the wood's age, placing it at a staggering 476,000 years old. This revelation has ignited curiosity about the woodworking traditions of ancient societies, challenging the prevailing notion that early humans led simplistic, nomadic lives.
Perrice Nkombwe, a team member from the Livingstone Museum in Zambia, expressed her astonishment, saying, "I was amazed to know that woodworking was such a deep-rooted tradition. It dawned on me that we had uncovered something extraordinary."
The preservation of the wooden structure itself is a miracle. Typically, wood decays over time unless preserved under specific conditions. However, in the waterlogged environment along the Kalambo Falls, the wood remained intact, essentially pickled by the elements for millennia.
While the exact purpose of this ancient wooden structure remains a mystery, it has sparked numerous speculations. Prof. Duller suggests it might have been used as a place to sit beside the river and fish, although a complete understanding of its function remains elusive.
Moreover, the identity of the individuals who constructed this structure raises intriguing questions. "We don't know – it could have been Homo sapiens, and we just haven't discovered fossils from that age yet," Prof. Duller added. "But it could be a different species – [perhaps] Homo erectus or Homo naledi – there were a number of hominid species around at that time in southern Africa."
This discovery has the potential to enrich our understanding of ancient woodworking techniques, craftsmanship, and human interaction with the environment. As researchers continue their work at the Kalambo Falls site, the pages of history are being rewritten, and our appreciation for the ingenuity of our ancient ancestors grows ever deeper.