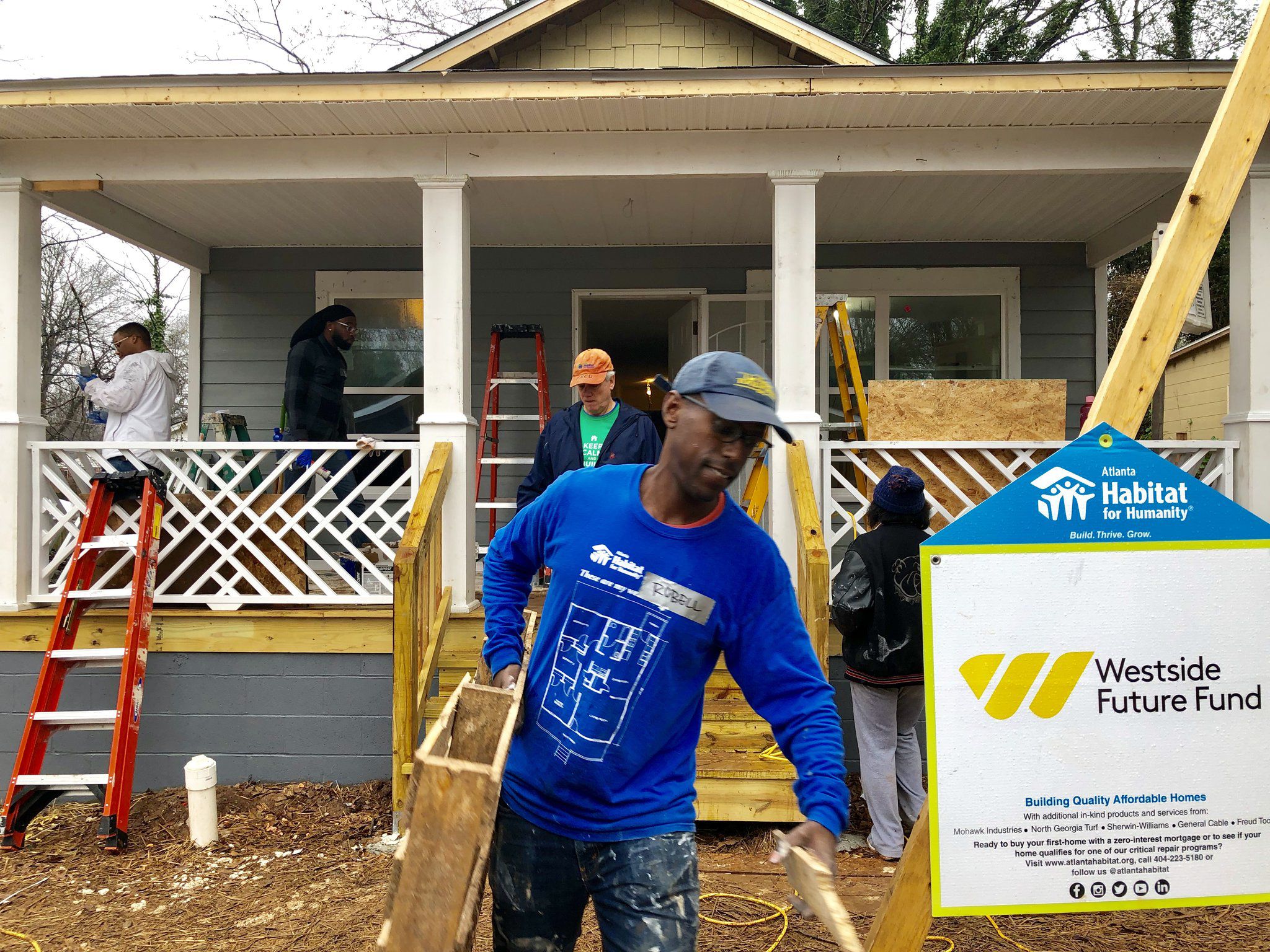 Scott Joins Giving Pledge by Donating $436 Million to Habitat for Humanity International
Billionaire Mackenzie Scott has signed a Giving Pledge promising to donate more than half her wealth. She was born in April of 1970 to a father who was a financial planner and a mother who stayed home. Early on she showed a talent for creative writing and in graduate school, she was acknowledged by award-winning author, Toni Morrison, as one of the best students she ever had. Her undergraduate degree was obtained at Princeton where she graduated with honors.
Scott was also married to Jeff Bezos, the founder of Amazon.com. They were married in 1993 after only a short period of dating. Shortly after their marriage, Bezos began Amazon.com. They have four children together but divorced in 2019. Dan Jewitt became her second husband in 2021. According to Forbes, Scott is worth forty-eight billion dollars, and $436 million of her donations will go to Habitat for Humanity International.
Her donation made up eight percent of the $325 million Habitat for Humanity International raised in 2020. Habitat is trying to increase affordable housing in communities of color. Habitat's mission is to build homes for working-class families. There is a lack of housing among working-class families worldwide. This lack of housing has caused the price of the houses that are available to rise. All of these factors have made if difficult for first-time buyers in the working class to buy affordable houses.
Scott's $436 million will help Habitat's efforts to accomplish what they are quoted as saying, " [they] hope to help create a world where everyone has a decent place to live." The money will help Habitat's efforts to increase Black homeownership, and it will help widen Habitat's volunteer base. This is being made possible by the Giving Pledge which was started in 2010 when Warren Buffet, Bill Gates, and other billionaires decided to set a new standard of giving. The Giving Pledge is open to billionaires who wish to give away the majority of their wealth either during their lifetime or after their death. Those involved are committed to making large donations that are meaningful and will continue over many years. These billionaires will donate to help try to solve problems like homelessness. This is where Scott's dedication to the Giving Pledge will make a difference. It will greatly impact Habitat for Humanity International in a positive way by providing housing to families who otherwise may not ever be able to afford it

Safe Haven for Pets Who's Owners Enter Rehab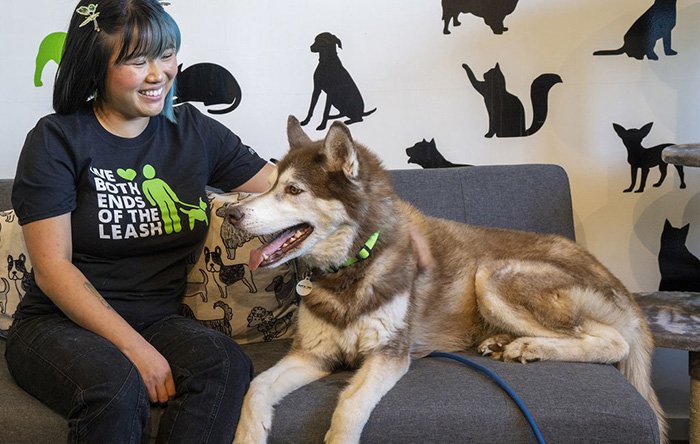 No pet owner likes to leave their pets for extended periods, no matter the reason for leaving. It's no different for people who may have drug or alcohol issues and might need to go for rehabilitation.
Not knowing who to leave the pet with or the level of care it will receive can lead to anxiety. However, there's a new resolve for people faced with that situation. Read on…
Bella was skeptical as she put her head up from inside the carrier she was being transported on to the boarding house.
A volunteer massaged the little black-and-white cat's hair to calm her fear of the dogs barking at the boarding facility's back.
The cat goes by the alias Bella since her owner, who's dealing with a tough time at home, wants to keep her cat's real name a secret. Pets in need of emergency shelter can stay with a foster family at Ruff Haven Crisis Sheltering, which provides short-term, no-cost accommodation for animals whose owners are homeless or fleeing domestic abuse.
Odyssey House, Utah's largest integrated addiction treatment center, and the foundation have just teamed up to offer three months of no-fee pet lodging to those who need it most.
"This is truly person-based, like person-led," said Beth Henry, Ruff Haven's foster coordinator. Pets are returned to their owners once treatment is complete and they have achieved a sense of security and well-being.
Enrollment and documenting of the owner's present status, followed by a brief examination of the pet (weight and overall health), immunizations, and ensuring that the animal is either fixed or is scheduled to be treated, are the first steps in the process of adoption.
The pet then gets connected with a foster home, and the owner receives weekly SMS updates on the progress of their animal. When a client and their pet are apart, Ruff Haven's fosters send videos and pictures of the pet to the client.
Several clients have the option of having their dogs dropped off for the Dogs All Day program by their foster parents, and their owners can come to meet them.
Henry stated, "It's a terrific confidence boost for them." In some cases, dogs are kept at the Dogs All Day center since their owners prefer to be able to visit them every day… It's rare for them to be greeted by their loved ones every single day. The stress of living with a cat is very hard on them.
In a press release, Adam Cohen, CEO of Odyssey, stated that pets can be a motivation for people to stay in difficult situations because they are worried about how their animals will be cared for if they are not there.
However, Ruff Haven Crisis Sheltering, which launched in June 2020, has already aided 320 families and almost hundreds of animals since then.
Owners often worry that they'll forget their pets during this time, but "the pets don't ever forget their owner," according to Kristina Pulsipher, the executive director at Ruff Havens. We do this for the reunions. And many of our former clients are now either volunteers or foster parents for us.