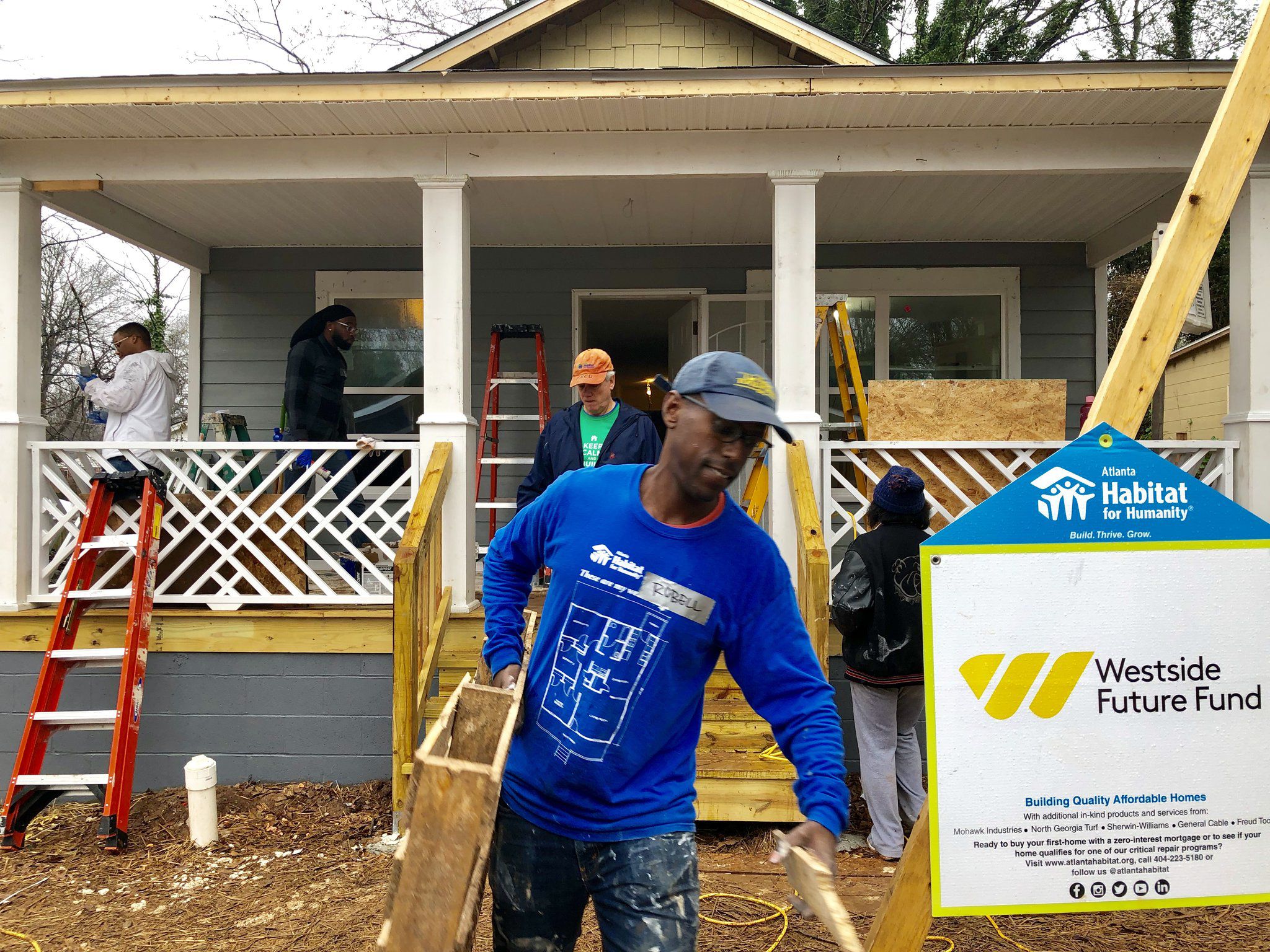 Scott Joins Giving Pledge by Donating $436 Million to Habitat for Humanity International
Billionaire Mackenzie Scott has signed a Giving Pledge promising to donate more than half her wealth. She was born in April of 1970 to a father who was a financial planner and a mother who stayed home. Early on she showed a talent for creative writing and in graduate school, she was acknowledged by award-winning author, Toni Morrison, as one of the best students she ever had. Her undergraduate degree was obtained at Princeton where she graduated with honors.
Scott was also married to Jeff Bezos, the founder of Amazon.com. They were married in 1993 after only a short period of dating. Shortly after their marriage, Bezos began Amazon.com. They have four children together but divorced in 2019. Dan Jewitt became her second husband in 2021. According to Forbes, Scott is worth forty-eight billion dollars, and $436 million of her donations will go to Habitat for Humanity International.
Her donation made up eight percent of the $325 million Habitat for Humanity International raised in 2020. Habitat is trying to increase affordable housing in communities of color. Habitat's mission is to build homes for working-class families. There is a lack of housing among working-class families worldwide. This lack of housing has caused the price of the houses that are available to rise. All of these factors have made if difficult for first-time buyers in the working class to buy affordable houses.
Scott's $436 million will help Habitat's efforts to accomplish what they are quoted as saying, " [they] hope to help create a world where everyone has a decent place to live." The money will help Habitat's efforts to increase Black homeownership, and it will help widen Habitat's volunteer base. This is being made possible by the Giving Pledge which was started in 2010 when Warren Buffet, Bill Gates, and other billionaires decided to set a new standard of giving. The Giving Pledge is open to billionaires who wish to give away the majority of their wealth either during their lifetime or after their death. Those involved are committed to making large donations that are meaningful and will continue over many years. These billionaires will donate to help try to solve problems like homelessness. This is where Scott's dedication to the Giving Pledge will make a difference. It will greatly impact Habitat for Humanity International in a positive way by providing housing to families who otherwise may not ever be able to afford it

500,000-Year-Old Wooden Structure Rewrites History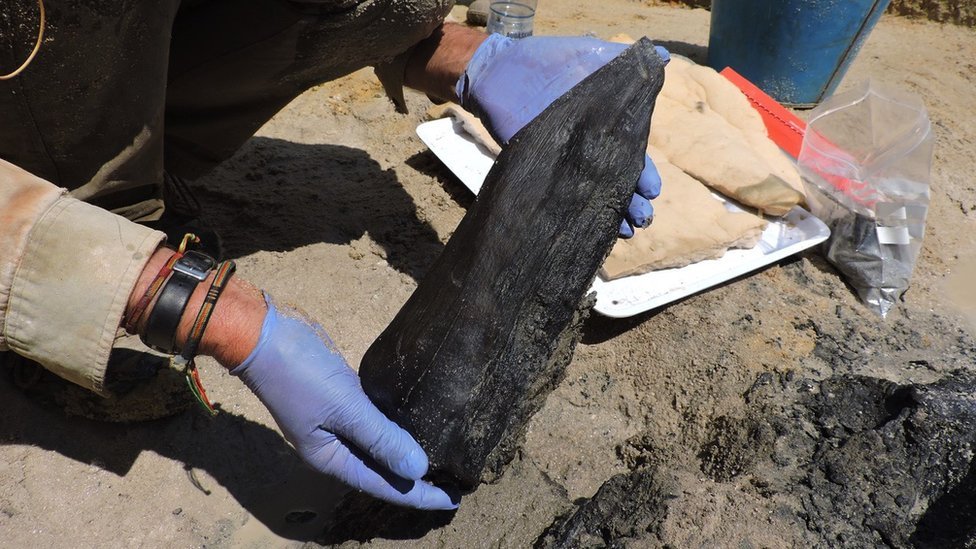 In an archaeological discovery, a wooden structure dating back an astonishing 500,000 years has been unearthed on the banks of a river in Zambia, challenging long-held beliefs about the capabilities of ancient humans. Researchers stumbled upon these ancient wooden logs, a revelation that has the potential to reshape our understanding of the lives of early humans.
The find, located on the riverbanks near Zambia's Kalambo Falls, provides compelling evidence that stone-age people may have constructed primitive shelters, forever altering our perception of their intelligence and resourcefulness. Archaeologist Prof Larry Barham, who led the research, was profoundly impacted by the discovery, stating, "This find has changed how I think about our early ancestors."
What makes this find truly remarkable is that it suggests ancient humans did more than merely survive; they thrived by creating something entirely new. These early humans exhibited intelligence, imagination, and craftsmanship by fashioning structures from wood, a material that had never before been transformed into such large and sophisticated objects.
The researchers also uncovered ancient tools, including digging sticks, but the most exciting find was two pieces of wood positioned at right angles to each other. "One is lying over the other, and both pieces of wood have notches cut into them," explained Geoff Duller, a professor of geography at the University of Aberystwyth and a member of the research team. "You can clearly see those notches have been cut by stone tools, making the two logs fit together to become structural objects."
Radiocarbon dating confirmed the wood's age, placing it at a staggering 476,000 years old. This revelation has ignited curiosity about the woodworking traditions of ancient societies, challenging the prevailing notion that early humans led simplistic, nomadic lives.
Perrice Nkombwe, a team member from the Livingstone Museum in Zambia, expressed her astonishment, saying, "I was amazed to know that woodworking was such a deep-rooted tradition. It dawned on me that we had uncovered something extraordinary."
The preservation of the wooden structure itself is a miracle. Typically, wood decays over time unless preserved under specific conditions. However, in the waterlogged environment along the Kalambo Falls, the wood remained intact, essentially pickled by the elements for millennia.
While the exact purpose of this ancient wooden structure remains a mystery, it has sparked numerous speculations. Prof. Duller suggests it might have been used as a place to sit beside the river and fish, although a complete understanding of its function remains elusive.
Moreover, the identity of the individuals who constructed this structure raises intriguing questions. "We don't know – it could have been Homo sapiens, and we just haven't discovered fossils from that age yet," Prof. Duller added. "But it could be a different species – [perhaps] Homo erectus or Homo naledi – there were a number of hominid species around at that time in southern Africa."
This discovery has the potential to enrich our understanding of ancient woodworking techniques, craftsmanship, and human interaction with the environment. As researchers continue their work at the Kalambo Falls site, the pages of history are being rewritten, and our appreciation for the ingenuity of our ancient ancestors grows ever deeper.