Scientists Tell Us Dogs Are Officially Smarter Than Cats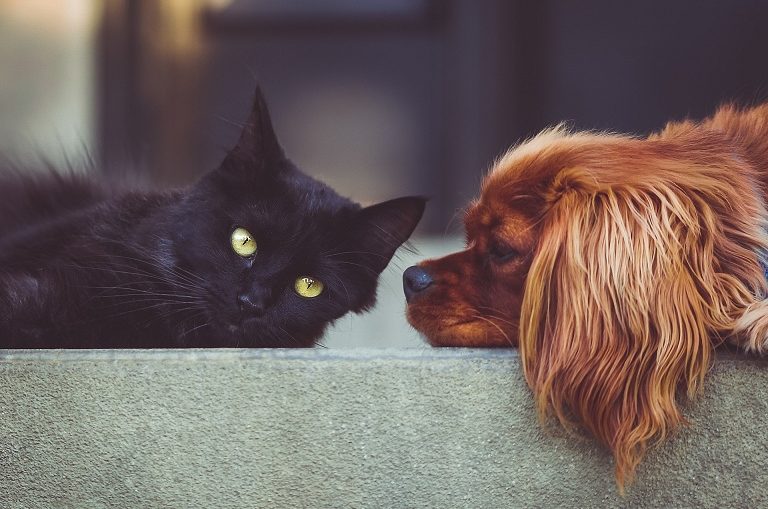 Dog people and cat people have long argued over a basic question:
Which pet is smarter, dogs or cats?
We may finally have an answer to this enduring question. A new study from Vanderbilt University confirms that dogs are brainier than cats. In fact, dogs have more neurons in their brains than animals with much larger brains, including lions and tigers and bears. Researchers have found that among carnivorous animals, the larger the brain, the "brainier" the animal. Dogs have larger brains than cats, and more thinking power. But animals that are larger than dogs, with much bigger heads, don't have more brain power.
Why should that be?
Animals that have to outsmart other animals to eat them, such as both dogs and cats in the wild, tend to be naturally intelligent. A cat has more neurons than a turtle. A dog has more neurons than a koala.
But brain power in the animal kingdom, aside from humans and other primates, tends to max out with dogs. That's probably because most dogs have humans who hunt for them. They have reliable sources of food. They don't undergo starvation. They don't experience any kind of canine anxiety over where their next meal is coming from. Having lower levels of stress from puppyhood to old age, they develop more connections in their brains.
Dogs have brains that could make them fierce hunters, but they develop even better brains when they have humans to take care of them.
It's natural to ask if maybe one of the reasons that dogs have such highly developed brains is that they have to devote a lot of brainpower to pleasing their humans. In terms of evolutionary biology, this is highly probable. Smart dogs are a less likely to get spayed or neutered, so they are more likely to pass down their big-brain genes to offspring.
Cats, on the other hand, aren't temperamentally inclined to think of ways to please their humans. A cat usually thinks it owns you, rather than the other way around. Cats don't need the learning ability of dogs because their humans value them for their good looks. Beautiful cats are far less likely than ugly cats to avoid being spayed or neutered, so they can pass their good looks down to their kittens, but just about nobody is trying to breed cats that do circus tricks.
Dr. Suzana Herculano-Houzel of Vanderbilt University has taken on the task of actually counting the number of neurons in dog and cat brains. Dogs have about 530 million neurons. Cats usually have about 250 million. (Humans, by comparison, usually have about 16 billion neurons, 30 times as many as their dogs, and 60 times as many as their cats.) Dr. Herculano-Houzel offers the observation that more neurons in the brain offers more brain power to respond to changing conditions in the world.
Dogs are just smarter than cats. They can adjust to new conditions more easily. They can learn tricks. They find novel ways to express affection to their owners.
But cats may still have the upper hand. What they lack in brainpower they make up with, well attitude. Dogs are smarter than cats, and far more able to bond to humans than cats, but cats have the personality that clearly establishes them as the rulers of their household domains.

Too Shallow for Swimming With Sharks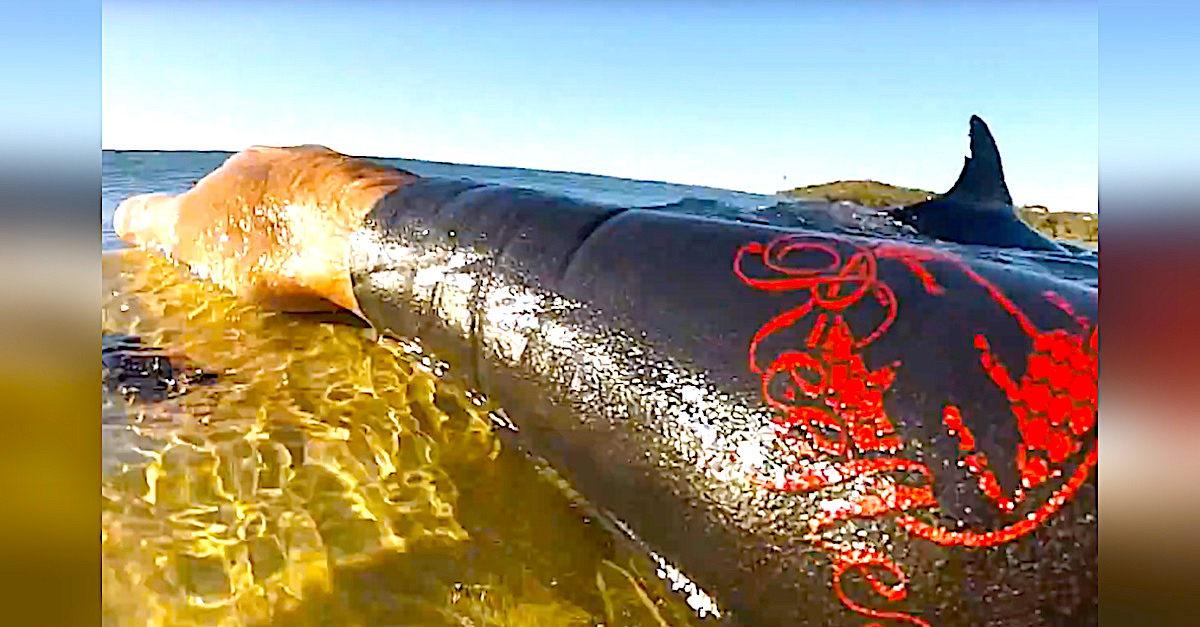 University of Florida student Stefani Luke loved the ocean. She lived to be on the water. She was given a surfboard when she was in high school, but growing up in Ft. Lauderdale didn't offer her much opportunity to ride any exciting waves. Going to college in Gainesville, Florida would provide her with a chance to take weekend trips to the popular beach town, St. Augustine to check out some waves.
One stormy Tuesday, Stefani and some friends heard the news about coastal swells reaching up to five feet. They loaded up their boards and began a caravan. There were 11 kids but only 8 surfboards. She was excited to finally have the chance to use her board on some real waves, but she was also very aware of sharks. She was a biology major, recently working as an intern at the US Fish and Wildlife Service. Most of her work there was done in a lab or in area rivers. The biggest risk at her job had been alligators.
Stefani's love of the ocean and interest in fisheries compelled her to stay abreast of shark activity along the east coast. She knew that in 2019, reports of shark attacks, either provoked or unprovoked, reached nearly 150.
The kids arrived at the beach, ready for some refreshing water and salty air. Today was a day to enjoy a day out of school. They unloaded the boards from their roof racks. Stefani waxed her beloved board alongside her good friends. Since there were more kids there than boards, Stefani offered her board up to a friend to try first. She figured she'd just do a little body surfing to warm up her muscles before fully engaging on her board.
The waves were slightly disappointing. The stories they'd heard about giant waves were exaggerated, topping out at maybe three feet. She swam into the surf and waited. She thought she was a good distance from the surfers with boards. The water was a little colder than expected, and she hadn't brought her wet suit. She swam parallel to the shore for a bit, to warm up. She ended up swimming close to her friend who'd borrowed her board. She waited in the line up, just beyond the breaking point of the waves. She was ready to body surf and catch some waves.
The waves were coming in sets of four. She took the first in a set. It picked her up and she swam with it. As she glided in toward the shore she saw the dark shadow of what she knew was a shark. Everyone knows that you don't panic when you see a shark. You don't thrash around in the water. You don't show signs of distress that signal to a shark that you're easy prey. She forgot all that. All Stefani could think was "I don't want to get eaten by a shark today!" She swam for her life. She swam fast, and probably a little crazy.
The realization of her frenzy made her calm down slightly. She dropped the panicky swimming. She stopped swimming to realize that she was only in about a foot of water! She felt very silly, probably looking like a fool to anyone who might've seen this spectacle.
She stood in the water to see her friend that had borrowed her board. Her friend asked with excitement, "Did you see that shark?!" Stefani acknowledged that she had in fact seen it. Her friend offered her the board back. Stefani declined, "No thanks. I like my legs. I like walking". It was at that moment that Stefani gave her board away. She was done surfing and never tried it again.