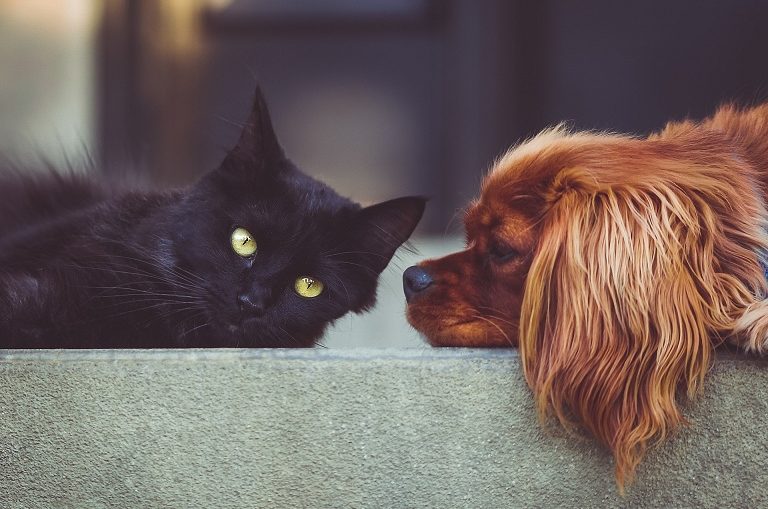 Scientists Tell Us Dogs Are Officially Smarter Than Cats
Dog people and cat people have long argued over a basic question:
Which pet is smarter, dogs or cats?
We may finally have an answer to this enduring question. A new study from Vanderbilt University confirms that dogs are brainier than cats. In fact, dogs have more neurons in their brains than animals with much larger brains, including lions and tigers and bears. Researchers have found that among carnivorous animals, the larger the brain, the "brainier" the animal. Dogs have larger brains than cats, and more thinking power. But animals that are larger than dogs, with much bigger heads, don't have more brain power.
Why should that be?
Animals that have to outsmart other animals to eat them, such as both dogs and cats in the wild, tend to be naturally intelligent. A cat has more neurons than a turtle. A dog has more neurons than a koala.
But brain power in the animal kingdom, aside from humans and other primates, tends to max out with dogs. That's probably because most dogs have humans who hunt for them. They have reliable sources of food. They don't undergo starvation. They don't experience any kind of canine anxiety over where their next meal is coming from. Having lower levels of stress from puppyhood to old age, they develop more connections in their brains.
Dogs have brains that could make them fierce hunters, but they develop even better brains when they have humans to take care of them.
It's natural to ask if maybe one of the reasons that dogs have such highly developed brains is that they have to devote a lot of brainpower to pleasing their humans. In terms of evolutionary biology, this is highly probable. Smart dogs are a less likely to get spayed or neutered, so they are more likely to pass down their big-brain genes to offspring.
Cats, on the other hand, aren't temperamentally inclined to think of ways to please their humans. A cat usually thinks it owns you, rather than the other way around. Cats don't need the learning ability of dogs because their humans value them for their good looks. Beautiful cats are far less likely than ugly cats to avoid being spayed or neutered, so they can pass their good looks down to their kittens, but just about nobody is trying to breed cats that do circus tricks.
Dr. Suzana Herculano-Houzel of Vanderbilt University has taken on the task of actually counting the number of neurons in dog and cat brains. Dogs have about 530 million neurons. Cats usually have about 250 million. (Humans, by comparison, usually have about 16 billion neurons, 30 times as many as their dogs, and 60 times as many as their cats.) Dr. Herculano-Houzel offers the observation that more neurons in the brain offers more brain power to respond to changing conditions in the world.
Dogs are just smarter than cats. They can adjust to new conditions more easily. They can learn tricks. They find novel ways to express affection to their owners.
But cats may still have the upper hand. What they lack in brainpower they make up with, well attitude. Dogs are smarter than cats, and far more able to bond to humans than cats, but cats have the personality that clearly establishes them as the rulers of their household domains.

The Ockendon Solar Farm's Remarkable Transformation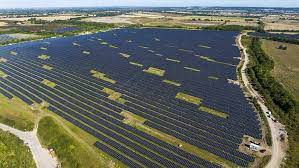 A once-neglected trash dump in England has undergone a breathtaking transformation into one of the United Kingdom's largest solar farms. The Ockendon solar farm, as it is now known, is set to provide electricity to an impressive 15,000 homes. With its 100,000 gleaming solar panels, it proudly stands as the third-largest solar farm in the entire UK.
This remarkable journey from waste ground to green energy oasis reflects the nation's growing commitment to renewable energy and sustainability. Frank Gordon, the director of policy at the Association for Renewable Energy and Clean Technology, highlighted the importance of projects like Ockendon solar farm in addressing the climate crisis. He told The Guardian, "We urgently need more solar in the UK to help meet our legally binding net-zero goals, and this summer's extraordinary global weather has further underlined the need for climate action."
The Ockendon solar farm is a shining example of the UK's transition to cleaner energy sources. Since 2020, nearly half of the nation's power has been sourced from a combination of wind, solar, bioenergy, and hydroelectric sources. This shift towards renewable energy not only reduces harmful emissions but also bolsters energy security and creates jobs in the burgeoning green energy sector.
The transformation of the Ockendon site is nothing short of inspirational. What was once a symbol of waste and environmental neglect has become a symbol of hope for a more sustainable future. As solar farms like Ockendon continue to sprout across the UK, they bring us one step closer to achieving our net-zero emissions goals and safeguarding the planet for generations to come.