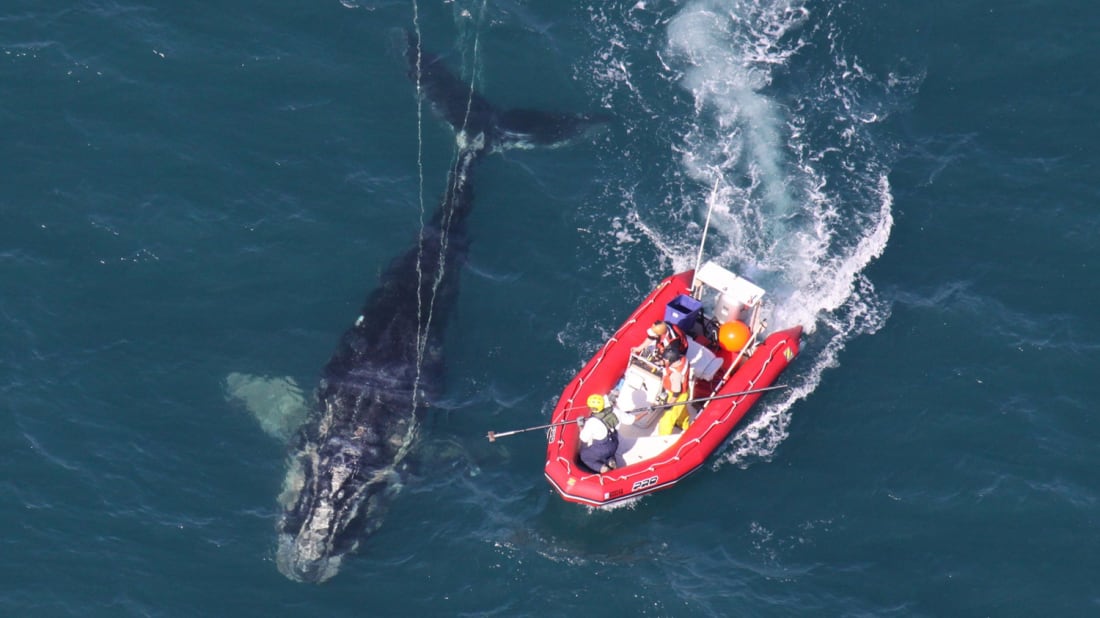 Saving Whales Entangled In Human Trash
Marine and fishing trash tends to be extremely disruptive in the ocean and, if left to itself, oftentimes causes the death of far more sea life than intended. Netting and ropes in particular are extremely problematic, continuing to catch larger fish on a regular basis without anyone usually available to fix the problem. The result ends up being thousands of carcasses floating in the ocean from animals trapped and ultimately helpless to free themselves.
As an agency of the federal government, the National Oceanic and Atmospheric Administration, or NOAA, also retains a team specific to helping large sea life escape debris traps created by human technology. In one particular case, that effort involved helping a fullsize female humpback whale.
In February, the NOAA team spotted the humpback and her calf swimming near Maui in the Hawaiian Islands Humpback Whale National Marine Sanctuary. Given the speed and force of the animal, it had somehow managed to get tied up with an extensive rope line running over 150 meters in length. However, for the whale, it was slowing garroting her. The rope had wrapped around the whale from the force of her swimming and was catching other debris as well. The job for the team was to get near enough to the whale to cut the line and free it from the mess.
After a good amount of effort and work, the team was finally able to cut the rope around the whale enough that it released and the humpback could swim again without all the drag and related entanglement. The remaining debris was cleaned up and removed from the water, and the whale moved on with her calf, likely more relaxed and finding it easier to swim again.
Unfortunately, for larger fish and mammals, entanglement in the ocean is a real threat. From leftover fishing nets to rope lines, buoys, foam, trash and other items that don't degrade easily in the water, these animals end up snagging the material and dragging it along with them. The accumulation not only tightly wraps around the animal, it also makes it more and more difficult to swim and move, making the victim an easy target for predators or exhausted from the additional work and difficulty. By some scientific estimates, human-generated debris kills over 300,000 dolphins, porpoises and whales annually. Even one-fourth of that figure is a tremendous amount of sea life lost needlessly.
A Teen's Inspiring Journey to Morehouse College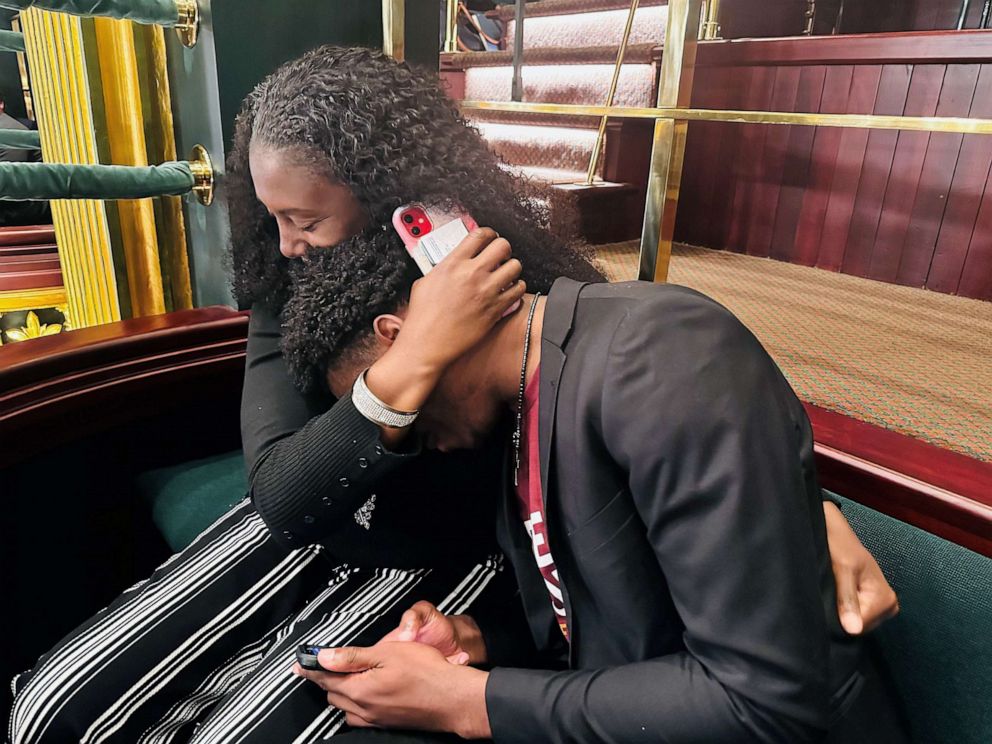 Imagine the feeling of accomplishing your dreams after years of hard work and dedication. That's exactly what happened to Amir Staten, a remarkable teenager whose video celebrating his acceptance into Morehouse College went viral. His infectious joy captured the hearts of people around the world, and it's not hard to see why.
Morehouse College, located in Atlanta, Georgia, has a long and prestigious history. Established in 1867, it is a historically black college and one of the oldest educational institutions for African Americans. The college was founded with a mission to provide a quality education and develop strong leaders who would go on to make a positive impact on society.
Amir's acceptance into Morehouse College is a testament to his perseverance and commitment to his studies. Not only did he receive an acceptance letter, but he was also granted a full ride scholarship. This scholarship covers the cost of tuition, which amounts to around $51,000 per year. This incredible opportunity has lifted a significant financial burden off Amir's shoulders, allowing him to focus on his education and future aspirations.
In addition to the full ride scholarship, Amir was named one of 15 Bonner Scholars. The Bonner Scholarship is a prestigious program that emphasizes the importance of community service. To maintain this scholarship, students must maintain a minimum GPA of 2.5 and contribute 10 hours of community service each week. It is a great honor for Amir to be chosen as one of these scholars, highlighting his dedication to making a positive difference in his community.
Amir's hard work throughout high school has been nothing short of exceptional. He consistently achieved honor roll grades, demonstrating his commitment to academic excellence. But his accomplishments didn't end there. Amir also took on leadership roles as the head of the Black Student Union, where he worked to promote inclusivity and raise awareness about important social issues. Additionally, he served as the captain of his school's basketball team, showcasing his discipline, teamwork, and determination.
Amir's accomplishments have not only made his family proud but have also inspired those around him. His mother expressed her admiration for his efforts, saying, "He has gone above and beyond what is expected of him." With his acceptance into Morehouse College, Amir can finally take a deep breath, knowing that his hard work has paid off.