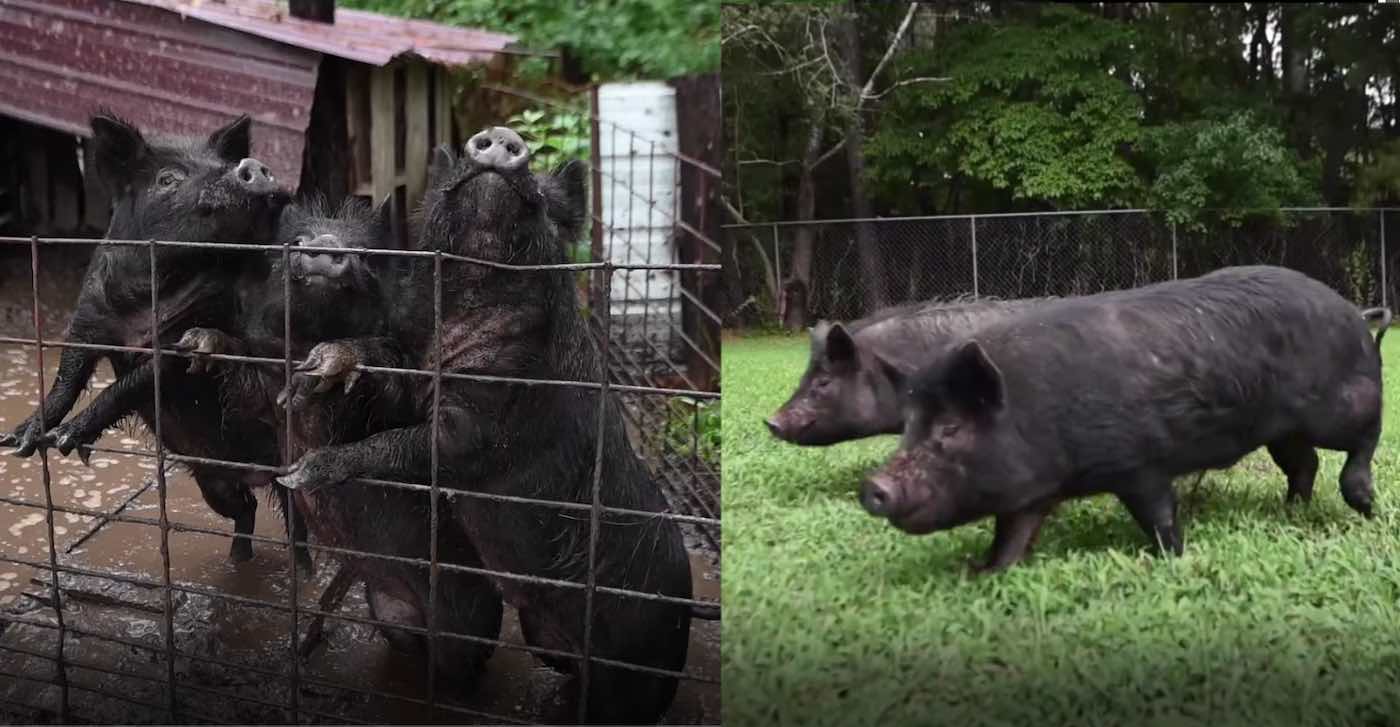 Saving Three Pigs From A Pen That Kept Flooding
Pigs don't necessarily get to enjoy anything remotely close to a high life. They are relegated to pits or pens, they often wallow in mud, and the food they eat tends to be garbage from humans or other animals. However, there is even a cruelty level for pigs, it turns out. A countryside owner had for years kept three pigs in a pen in the woods near his house. Unfortunately, not only were the animals exposed to the elements the whole time, they were also subjected to periodic flooding of their pen.
The local People for the Ethical Treatment of Animals chapter, or PETA, had regularly visited the pen and provided better food and straw for the animals to sleep on, but there was only so much they could do that wouldn't end up being washed away when the local waters rose and reached the pig pen. Finally, things got to the point that the local chapter management decided to have a talk with the pigs' owner and see if there was something they could do to take over ownership of the animals. Unlike the myths of PETA being aggressive and opting for illegal tactics, the local chapter was committed to addressing the challenge legally. Fortunately, it worked out pretty well as the pigs' owner decided to let PETA have the pigs altogether.
The PETA chapter wasted little time rescuing the flooded pigs. All three of them were rounded up, crated and trucked over to a partner sanctuary in North Carolina. The owner was probably surprised how fast the PETA crew was able to pack everything up before he could change his mind, but they weren't going to stick around to see if that happened. The pigs were safe and sound at their new home, the Blind Spot Animal Sanctuary & Rescue, well before the end of the day.
No one can argue that animals don't have behavior impacts from the way they are treated, and that applies even to pigs. The three animals gingerly sniffed and explored their new area, clumping together for safety. But, soon enough, they figured out the open field area is theirs, and they were off and running chasing food as well as dunking themselves in a small pool. The simple fact that they have room to spread out and not be saturated in water was a huge improvement.
And, according to the local PETA chapter responsible for the rescue, the three pigs are doing just fine and clearly far happier in their new home versus the old one.

The Swiss Join the Gas Cutoff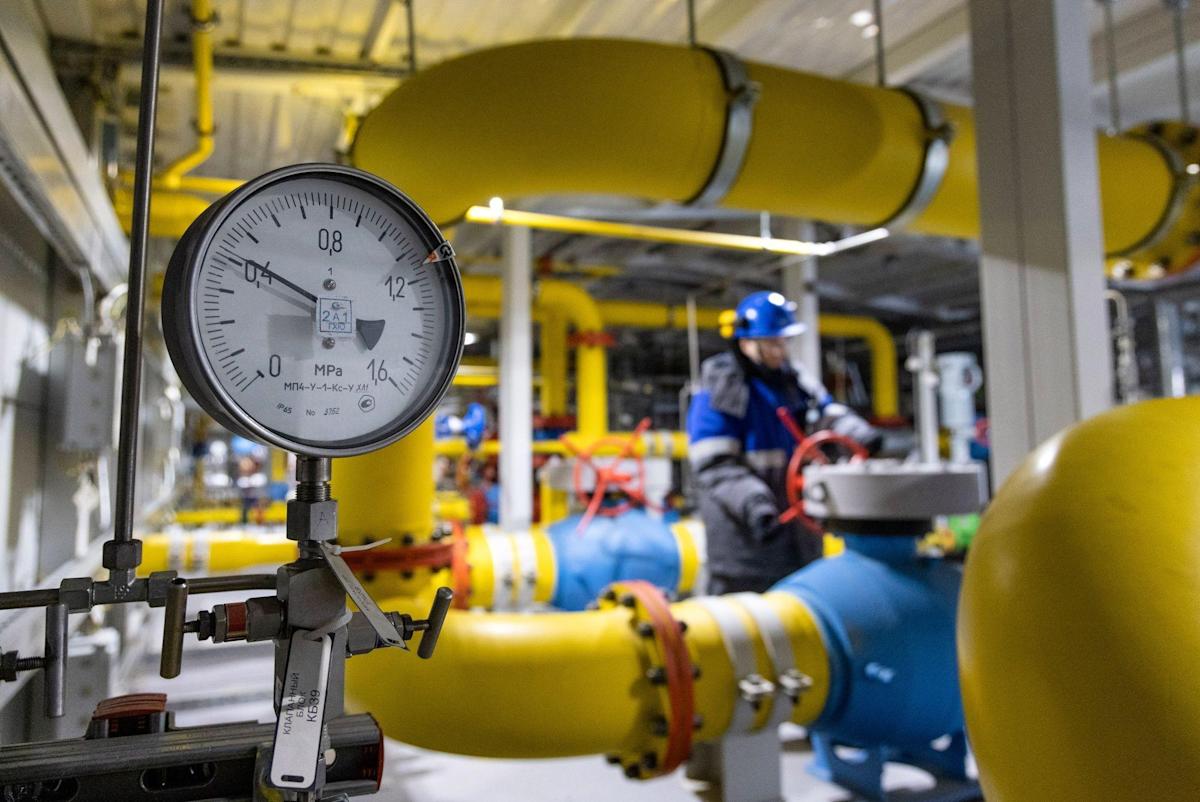 When the environmental movement started in Europe and the 1970s, much of the attention was directed at getting away from combustion-type fuels and dirty pollution. That led the city of Zurich, like many others, to look for alternative solutions. Natural gas became one of those answers. However, now, some 40 years later, the Swiss capitol is making a reverse step and moving away from natural gas for city power. Instead of being environmentally friendly, the resource is now seen as a problem with climate change.
10 years ago, Zurich's management started pushing for alternatives to natural gas supply. Homes that installed heating that used other means were encouraged and, where the grid was significantly changed, Zurich started shutting off those sections permanently for any new natural gas plumbing and flow.
Renewable energy sources have become the priority, such as solar power, as the Swiss continue their march away from anything having to do with fossil fuels. That includes capturing heat from processes that otherwise would not have been thought of before. For example, waste incinerators generate significant heat that can be captured, piped and delivered to homes in the nearby area without harm or heat loss. Instead of just venting that heat into the open air, it's sent to neighborhoods to heat homes instead, with plenty of filtering, of course.
The expected cessation of natural gas flow for Zurich, in all practical form, is expected to occur in 2024, which is now just around the corner. Interestingly, the events in Eastern Europe and Ukraine have only added impetus to the move, to further cut back on any support of Russia's commodities as a result of the invasion of Ukraine. What might have had resistance before has gained full bore support now socially and politically as the Swiss in general want to divest themselves of anything Russia in response. Multiple protests have already occurred demanding the same. However, it's a tall challenge; at least 47 percent of Switzerland's natural gas is imported, and the source is Russia. Zurich's main natural gas provider, Energie 360, has been swamped with questions about how to switch off natural gas and try alternatives. When asked why, customers have repeatedly pointed to the events in Ukraine as the primary cause of action.
For Zurich's management, the current political sentiment works in their favor of completing the strategy laid out a decade ago. The added social support has helped with the rollout to apply different alternatives to heating, as well as doing away with natural gas altogether. And that makes the 2024 target very reasonable and doable as a result.