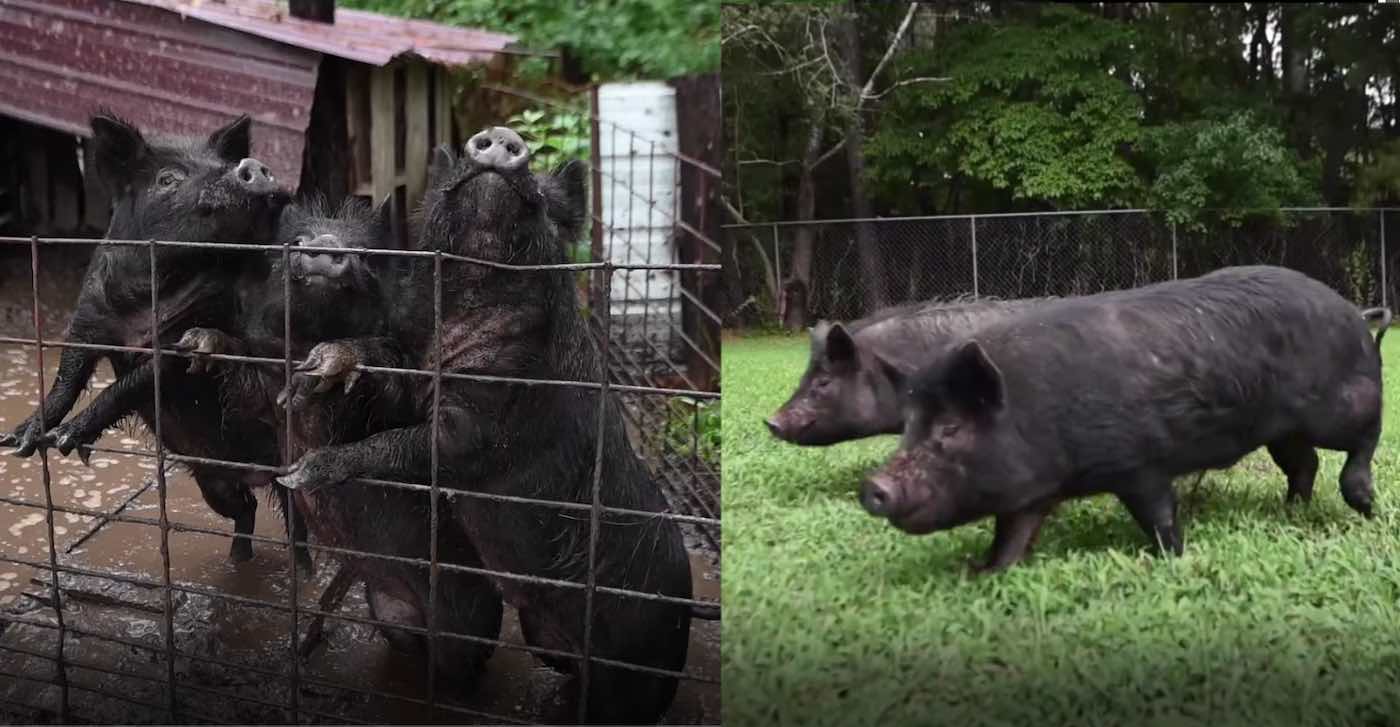 Saving Three Pigs From A Pen That Kept Flooding
Pigs don't necessarily get to enjoy anything remotely close to a high life. They are relegated to pits or pens, they often wallow in mud, and the food they eat tends to be garbage from humans or other animals. However, there is even a cruelty level for pigs, it turns out. A countryside owner had for years kept three pigs in a pen in the woods near his house. Unfortunately, not only were the animals exposed to the elements the whole time, they were also subjected to periodic flooding of their pen.
The local People for the Ethical Treatment of Animals chapter, or PETA, had regularly visited the pen and provided better food and straw for the animals to sleep on, but there was only so much they could do that wouldn't end up being washed away when the local waters rose and reached the pig pen. Finally, things got to the point that the local chapter management decided to have a talk with the pigs' owner and see if there was something they could do to take over ownership of the animals. Unlike the myths of PETA being aggressive and opting for illegal tactics, the local chapter was committed to addressing the challenge legally. Fortunately, it worked out pretty well as the pigs' owner decided to let PETA have the pigs altogether.
The PETA chapter wasted little time rescuing the flooded pigs. All three of them were rounded up, crated and trucked over to a partner sanctuary in North Carolina. The owner was probably surprised how fast the PETA crew was able to pack everything up before he could change his mind, but they weren't going to stick around to see if that happened. The pigs were safe and sound at their new home, the Blind Spot Animal Sanctuary & Rescue, well before the end of the day.
No one can argue that animals don't have behavior impacts from the way they are treated, and that applies even to pigs. The three animals gingerly sniffed and explored their new area, clumping together for safety. But, soon enough, they figured out the open field area is theirs, and they were off and running chasing food as well as dunking themselves in a small pool. The simple fact that they have room to spread out and not be saturated in water was a huge improvement.
And, according to the local PETA chapter responsible for the rescue, the three pigs are doing just fine and clearly far happier in their new home versus the old one.

The Return of the Valuable American Chestnut Tree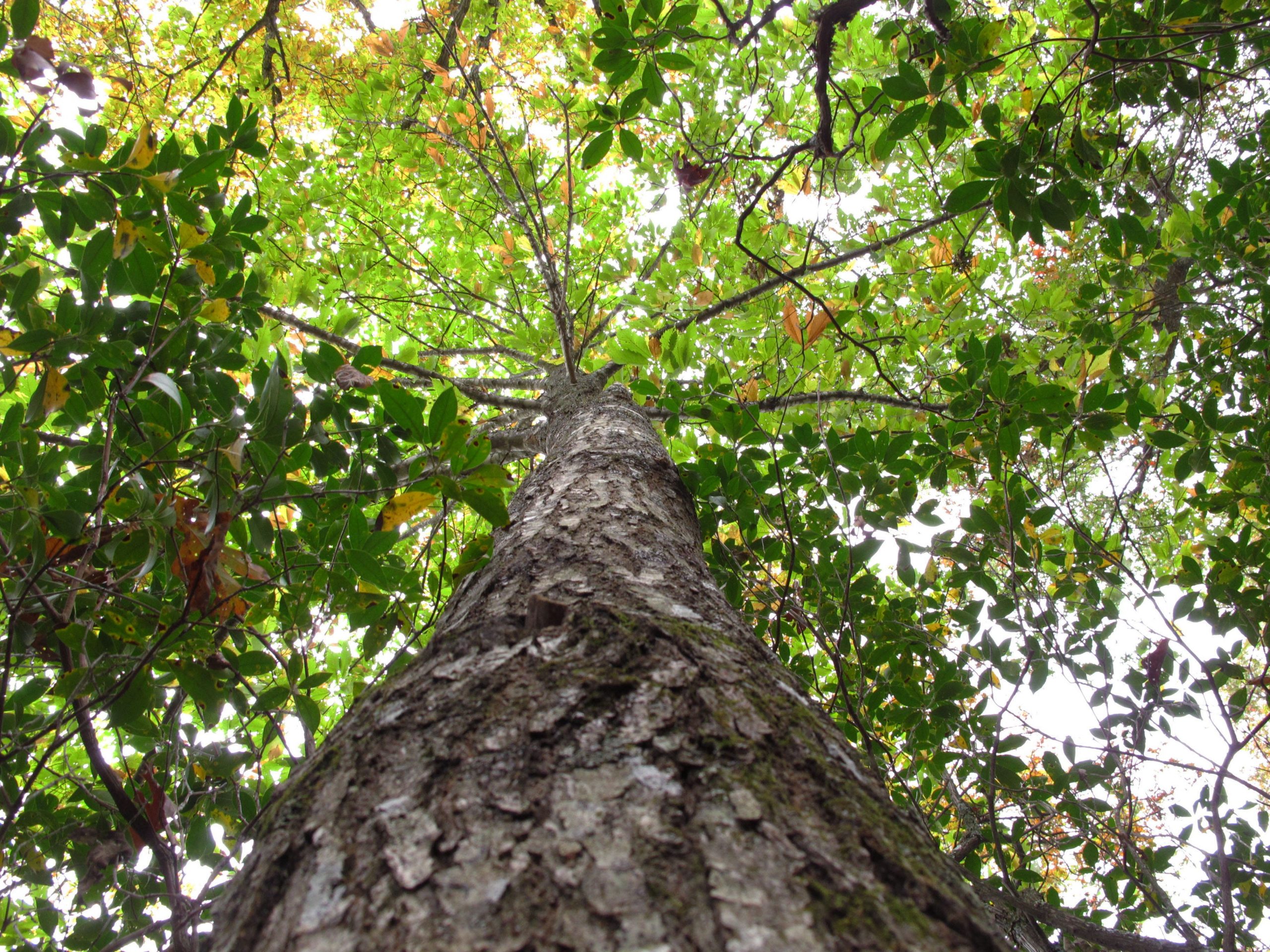 An aggressive fungus killed away billions of American chestnuts a hundred years ago. Scientists are now striving to bring the tree back to its former splendor after years of neglect.
Director of the American Chestnut Foundation's restoration Sara FitzSimmons knows she won't be able to see the final product of her efforts. Trees have a considerably longer life cycle than that.
Fitzsimmons has spent over two decades attempting to resurrect the American chestnut (Castanea dentata). The eastern USA and southern Ontario, Canada's woodlands were initially dominated by these essential species. An invasive pathogen was mistakenly spread by imported Asian trees, mainly employed as ornamental plants and in farms over a century ago, resulting in chestnut blight exposure.
The number of chestnut trees in the United States has decreased from between three and five billion to a maximum of 435 million, a decrease of 84 percent.
The American Chestnut Foundation, for example, is working to create a new variety of chestnut trees that is immune to blight and may get reintroduced to the wild. What is the date? To have an environmental effect with millions of sprouts on the terrain, Fitzsimmons estimates that it will take between 150 and 200 years.
Humanity and their mode of living relied heavily on American chestnut trees before the blight. Farmers could feed their pigs and turkeys chestnut nuts when the trees were plentiful. In addition to gathering nuts for food and commerce, they did a lot of foraging.
They found that the trees' wood was strong enough for use in constructions such as shingles and beams, as well as for flooring in residences, railroad ties, and telephone poles.
Better Chestnuts for the United States
Contrary to popular belief, chestnut trees aren't extinct despite the widespread destruction. They're not even on the endangered species list.
A protective layer of soil microorganisms keeps the blight fungus from reaching the trees' roots. As a result, American chestnut trees have a unique ability to persist deep in the ground.
Chestnut trees now are dwarfed by their progenitors, who grew up to 100 feet tall and had trunk diameters of 10 feet or more.
For its efforts to save the American chestnut from blight, the organization uses a breeding and biotechnology-based strategy. The American Chestnut Foundation uses backcross breeding as one of its methods. Select and transfer desirable traits from one variation to another using this strategy.
The ultimate goal is to use a different species' blight-resistance genes to improve American chestnut trees. Backcross breeding is explained by US Forest Service research ecologist Leila Pinchot, specializing in returning chestnut trees to forests.
"We want a tree that looks and acts like an American," she explains. Therefore this is an "attempt to merge the resistance genes from the Chinese chestnut with our Chestnut."
The tree's survival is not only dependent on backcrossing. SUNY-ESF professor William Powell, who directs the American Chestnut Research and Restoration Project, has utilized genetic engineering to create a tree that is immune to blight.
He mixed Wheat DNA with the American chestnut DNA. Over three decades, Powell has discovered a gene from wheat capable of fighting the blight fungus. One of the best things about this gene, according to him, is that it serves as an antifungal agent.