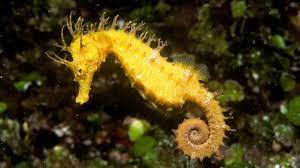 Saving the Sea Horses – One Women's Mission
The myth of the solo fisherman catching fish one by one or with a small net has been idolized first in literature and then in classic movies. However, in reality, modern fishing and seafood harvesting is anything but simple. Similar to land agriculture, modern fishing practically rakes entire ocean regions of sea life with massive nets that scoop up so much seal life, the boats themselves almost reach the waterline with weight. In doing so, this broad-based "scraping" of the ocean daily is wiping out entire ecosystems.
Most of the sealife caught in a net tends to be a primary fish caught. But a good percentage may also be other sealife crushed in the mass of food and protein to be harvested. Instead of finding a use for these portions or saving them from harm, they are killed in the netting process and then simply discarded like weeds picked out of a lawn. The technical method of this fishing, "bottom trawling," leaves the ocean floor sterile of any life that might swim and not cling or hide in coral or the sand below. It's not a new method of fishing, but the 20th century version is extremely effective at capture.
For the seahorse, a common sea floor creature found in different parts of the ocean worldwide, bottom trawling has been devastating. In that regard, Project Seahorse was begun in 1996 to help stop further destruction of the species as well as provide education on what needs to be done to change fishing for the future. The group and its issue gained significant recognition when seahorses, among other marine fish, were included in the list of needed protection maintained by the International Union for Conservation of Nature. And, Project Seahorse was also able to highlight a previously unknown market that was specifically harvesting seahorses for a dietary specialty in Chinese cuisine.
It is estimated that well over 70 million individual seahorses are killed annually by various forms of sea life harvesting. Bottom trawling is the primary means of catching the species, even if a single haul only produces a handful of seahorses per pull. The fact that the deathrate is in the dozens of millions only speaks to the volume of sea life harvested from the ocean in the same time period.
Wildlife protection groups and university research have both combined to try to educate government leaders on the need for change, cutting off fishing industry subsidies to reduce the number of players, and to ban bottom trawling where possible. While some countries have been responsive, others are more of a challenge given so much of their food industry and markets depend on the ocean. A specific target sought includes the creation of Marine Protected Areas, basically sanctuary zones where fishing is not allowed at all and violators are criminally punished. However, given that much of the ocean is in international waters, enforcement is minimal at best.
The above said, groups like Project Seahorse continue to try. The sea horse itself is a canary in the coal mine from their perspective. If the oceans are completely depleted, a lot more is going to go wrong with the planet than just the loss of a sea horse species, and humanity will pay that cost in dividends.
The Ockendon Solar Farm's Remarkable Transformation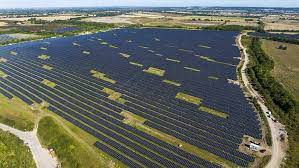 A once-neglected trash dump in England has undergone a breathtaking transformation into one of the United Kingdom's largest solar farms. The Ockendon solar farm, as it is now known, is set to provide electricity to an impressive 15,000 homes. With its 100,000 gleaming solar panels, it proudly stands as the third-largest solar farm in the entire UK.
This remarkable journey from waste ground to green energy oasis reflects the nation's growing commitment to renewable energy and sustainability. Frank Gordon, the director of policy at the Association for Renewable Energy and Clean Technology, highlighted the importance of projects like Ockendon solar farm in addressing the climate crisis. He told The Guardian, "We urgently need more solar in the UK to help meet our legally binding net-zero goals, and this summer's extraordinary global weather has further underlined the need for climate action."
The Ockendon solar farm is a shining example of the UK's transition to cleaner energy sources. Since 2020, nearly half of the nation's power has been sourced from a combination of wind, solar, bioenergy, and hydroelectric sources. This shift towards renewable energy not only reduces harmful emissions but also bolsters energy security and creates jobs in the burgeoning green energy sector.
The transformation of the Ockendon site is nothing short of inspirational. What was once a symbol of waste and environmental neglect has become a symbol of hope for a more sustainable future. As solar farms like Ockendon continue to sprout across the UK, they bring us one step closer to achieving our net-zero emissions goals and safeguarding the planet for generations to come.