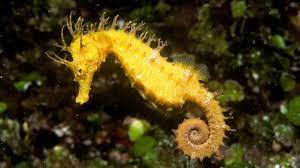 Saving the Sea Horses – One Women's Mission
The myth of the solo fisherman catching fish one by one or with a small net has been idolized first in literature and then in classic movies. However, in reality, modern fishing and seafood harvesting is anything but simple. Similar to land agriculture, modern fishing practically rakes entire ocean regions of sea life with massive nets that scoop up so much seal life, the boats themselves almost reach the waterline with weight. In doing so, this broad-based "scraping" of the ocean daily is wiping out entire ecosystems.
Most of the sealife caught in a net tends to be a primary fish caught. But a good percentage may also be other sealife crushed in the mass of food and protein to be harvested. Instead of finding a use for these portions or saving them from harm, they are killed in the netting process and then simply discarded like weeds picked out of a lawn. The technical method of this fishing, "bottom trawling," leaves the ocean floor sterile of any life that might swim and not cling or hide in coral or the sand below. It's not a new method of fishing, but the 20th century version is extremely effective at capture.
For the seahorse, a common sea floor creature found in different parts of the ocean worldwide, bottom trawling has been devastating. In that regard, Project Seahorse was begun in 1996 to help stop further destruction of the species as well as provide education on what needs to be done to change fishing for the future. The group and its issue gained significant recognition when seahorses, among other marine fish, were included in the list of needed protection maintained by the International Union for Conservation of Nature. And, Project Seahorse was also able to highlight a previously unknown market that was specifically harvesting seahorses for a dietary specialty in Chinese cuisine.
It is estimated that well over 70 million individual seahorses are killed annually by various forms of sea life harvesting. Bottom trawling is the primary means of catching the species, even if a single haul only produces a handful of seahorses per pull. The fact that the deathrate is in the dozens of millions only speaks to the volume of sea life harvested from the ocean in the same time period.
Wildlife protection groups and university research have both combined to try to educate government leaders on the need for change, cutting off fishing industry subsidies to reduce the number of players, and to ban bottom trawling where possible. While some countries have been responsive, others are more of a challenge given so much of their food industry and markets depend on the ocean. A specific target sought includes the creation of Marine Protected Areas, basically sanctuary zones where fishing is not allowed at all and violators are criminally punished. However, given that much of the ocean is in international waters, enforcement is minimal at best.
The above said, groups like Project Seahorse continue to try. The sea horse itself is a canary in the coal mine from their perspective. If the oceans are completely depleted, a lot more is going to go wrong with the planet than just the loss of a sea horse species, and humanity will pay that cost in dividends.
Whales Adopt Other Whales, Even Between Species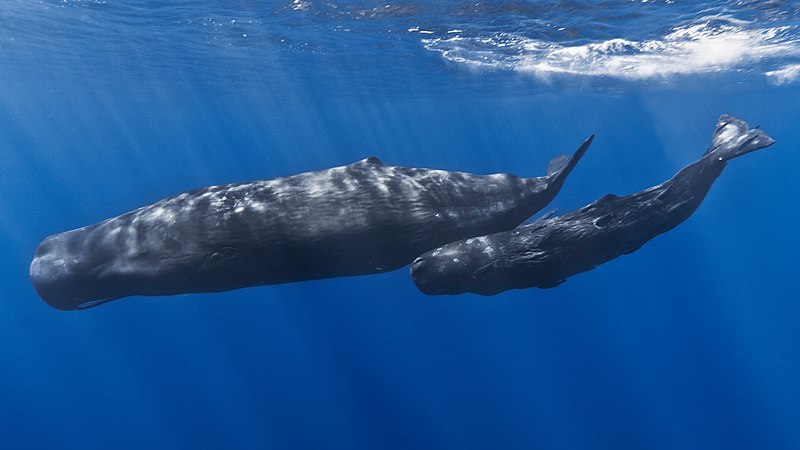 Do animals adopt young of other species? It's been known to happen among canines as well as raptors. However, for the first time, marine scientists have now confirmed whales are willing to adopt the young of different whale species as well.
As it turns out, an orphaned humpback whale has found a new parental figure with a southern right whale, completely mixing two different breeds of whale. Granted, both are large sea mammals, both breathe air and generally consume the same food groups, and they are technically both whales. But in the animal world, the differences are as distinct as a horse to a cow or a dog to a black bear. However, there the pair were, swimming together and clearly bonded right off the coast of an Esperance beach. From the researcher's perspective, the answer is clear; the adult southern whale has adopted the young and clearly smaller humpback whale.
Interestingly, the difference was caught immediately. Instead, it was Jess Wohling going over her work on a recent photography shoot who figured out what she was looking at was two different whales acting like mother and pup. At first, Wohling thought there was a camera glitch or a bad light exposure. However, as she studied the digital images from her camera, it became very clear, two different whales were swimming next to each other in tandem or like a parent and child whale pod. With the detail captured by the camera, Wohling compared the aspects of her image to whale images on the Internet, and she confirmed her hunch.
At that point, Wohling transmitted the digital image files to a whale researcher she knew, Katy Fannei. Looking at the images, Fannei not only confirmed Wohling's assumption, she was also shocked by the documented behavior and pretty much floored. The news hit the digital wire immediately as Fannei started sharing the news with everyone she knew in her professional circle. Everyone who got the communication and images, including researchers with far more experience than Fannei were also shocked by the apparent adoption behavior.
While it is quite possible for southern right whales to come into contact with humpback whales, they almost never converge with each other for any extended period of time. A lot of new hypotheses started getting thrown around. Was the southern right whale a female in mothering mode? Maybe it lost its own pup and the timing of finding a stray humpback child was a coincidence, or maybe some sort of protection in company perspective was going on. Most agreed on the idea of adoption taking place. Again, this wasn't unheard of in other species. Recently, an eagle pair adopted a falcon fledgling in Canada and have been raising it along with their eaglets.
The key behavior pattern arguing for adoption involves the close positioning of the humpback pup to the adult southern right whale in the water. It literally looks like a mother and child whale behavior. The major filter now is determining whether the pair are already tracked somewhere in the known southern right whale database the researchers use. If not, then the discovery will represent a unique and new biological finding.