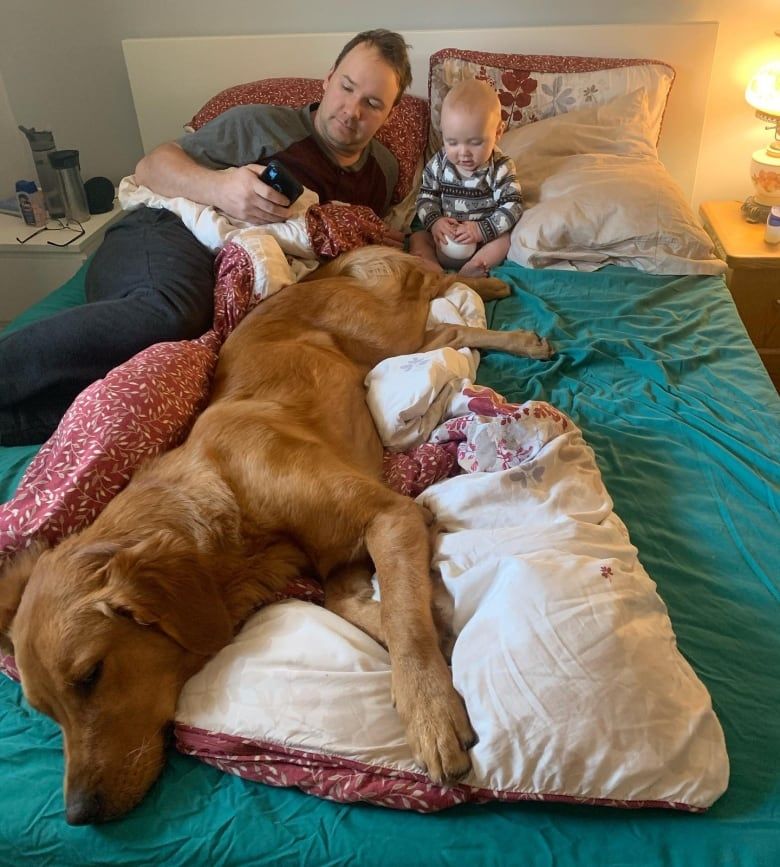 Saskatoon Dog Lost In Blizzard Reunited With Family
A dog is back into the warmth of it's home and the loving arms of its owners after spending three days lost in a blizzard, which many feared had killed him.
Despite the worries, efforts to find the Golden Retriever never ceased, and the outpouring of social media support showed that humankind is still helpful and sympathetic.
A cross-country skier returned the year and a half old Golden Retriever after finding him with only minor injuries despite three days in a snowstorm.
It all began in Saskatoon last Sunday when the dog's owner Julia Neufeldt agreed to let Louie hit the Furdale Dog Park to have some outdoor fun. A close friend had asked to walk the dog they decided to let him go.
However, the fun dog walk led to terror as Louie had wandered off, and they could not find him anywhere. Julia, who was devastated by the news, had become consumed with thoughts of all the possibilities, especially with the vast expanse that they had to search for the Retriever. She added that it felt as though a family member had gone missing, and it was overwhelming.
As desperation kicked in, Julia took to Facebook to share her pain with friends and family, but what happened next blew her mind. It's like the whole town heard about what happened, and the show of support kept rolling in, and so many searched for the missing pet dog.
Bolster From Social media
Julia said she expected a few dozen friends to share the information if anyone came across the dog. However, the post went viral, and not only friends but total strangers were sharing it and reaching out to the family to lend their support. Julia has a seven-month-old son so venturing out into the snowstorm to search for the dog was not possible.
However, scores of volunteers kept up the search and kept her updated by sending images whenever they spotted the dog. It was hurtful that Louie could be seen but was not accessible. They then lost sight of him, but on Wednesday, everyone decided to make a last-ditch effort to find the dog and get him home.
Julia had joined the search at this point, armed with a blanket and a glimmer of hope that finding Louie was still a possibility. Then the best phone call they could receive came in from the Saskatoon Animal Control Agency. They told her someone had seen Louie.
The cross-country skier was brought to Louie by his dog Banjo, amid their trip. The Animal Control team then linked the skier to Julia, who was delighted and thankful.
She had a mixture of emotions from shock to relief at getting back the dog safely. According to Julia, Louie has lost a few pounds but is poised to recover. He has a torn ACL but will get a surgery done soon.
She has since shared the great news with newfound friends on Facebook, and the encouragement and complimentary messages continued to flow.
Julia says her family is still in astonishment at how people rallied around despite not knowing them. She says this act of kindness outshines any negative news.
In the meantime, Louie will have to stay put for a while, but he is being fed, pampered, and showered with love. Julia adds that the little things that would bug her, like Louie wanting to run in and out of the house continually, are now minuscule after what they just endured.
She says the empty nest feeling has dissipated, and they are happy to have him in the warmth of the house again.
Five Heroic High School Freshman Heed Call to Action, Save Children From Icy Pond!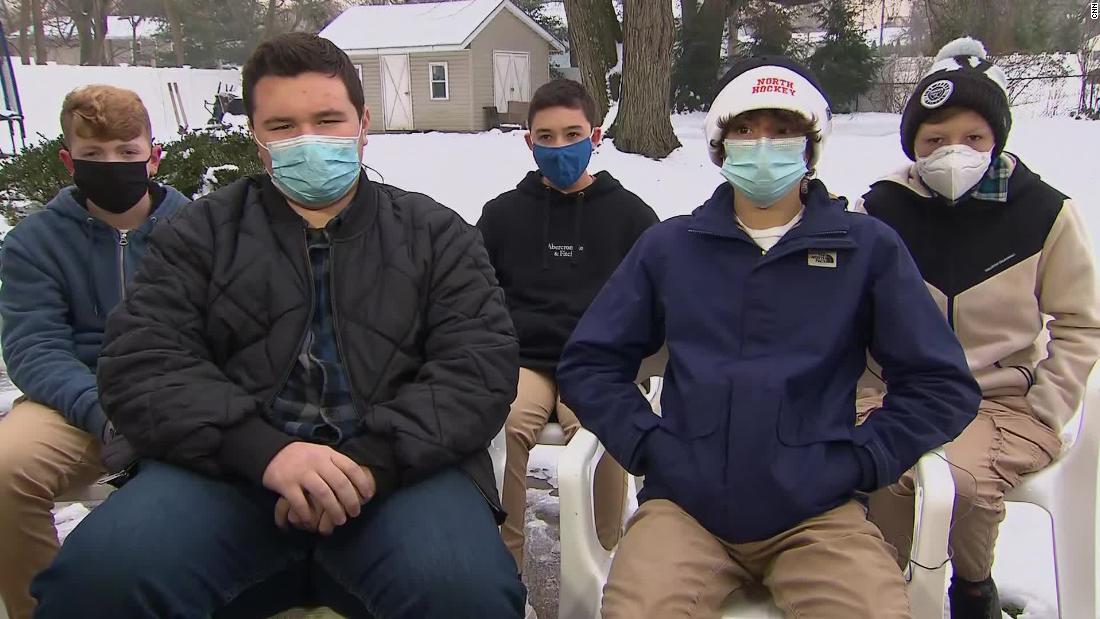 When the worst happens in front of our eyes, we all hope that we will have the fortitude to act. For five teenagers from New Jersey, a call to action manifested before themselves while heading home from an evening at Beacon Hill Country Club. The five kids were all from a local high school and they had been sledding at the local country club in Middletown when they heard a commotion coming from a pond near the bottom of the hill. As it turned out, two children on a sled had been rocketing straight toward the ice-covered surface. What happened next could have ended in tragedy if not for a group of brave kids.
Tyler Armagan, Ryan Day, Kieran Foley, Drew Scalice, and Joseph Dietrich had been hanging out at their favorite sledding spot in town when their lives changed forever. Kieran, a 14-year-old from New Jersey, said that he saw the two children careening down the hill and toward the ice-covered pond. Kieran stated, "They just went so fast right down the hill."
According to Kieran, the father of the children had been yelling for his kids to jump out of the sled. The problem was that 8-year-old Olivia and 4-year-old R.J. were not in control. In the Olympics, sleds can reach speeds of up to 70mph. While little Olivia and R.J. weren't going that fast, they were certainly not in control. True tragedy was hovering over the entire moment but the boys leaped into action.
As it turns out, Kieran and his friends were all from the same Boy Scout troop. The kids kept their cool and jumped into action immediately. Kieran and his friends formed a human chain down to the pond where the two children had fallen into the icy water. Knowing that time was of the essence, Kieran waded into the water. Kieran stated, "I knew it wasn't that deep, the water, so I just picked them up.."
Drew was also shocked by what happened though he was quick to act. Drew told reporters, "All I can remember is seeing the kids come down (the hill)." Drew would go on to describe how Ryan helped calm the kids down after pulling them from the water, asking them questions about Christmas and what presents that they would want. As it turns out, this was a wonderful way to calm the kids down as their parents arrived.
After pulling the children from the freezing water, Kieran and his buddies consoled them as they tried to keep them warm. Soon Richard Heid and Stephanie Irlbeck appeared, the parents quick to thank the heroic children that had stepped up to the plate to save their child. As frostbite can occur within ten minutes in the right frigid temperatures, it isn't dramatic to say that Kieran and his friends potentially saved two lives.
While 2020 was a constant lesson in how dark and hard the world can be, there are always silver linings to turn to for hope and inspiration. While much of the world was engulfed in chaos relating to politics or COVID, good folks like Kieran and his friends continue to do great things for the people around them. Perhaps we could all learn a little bit more from these heroic kids!