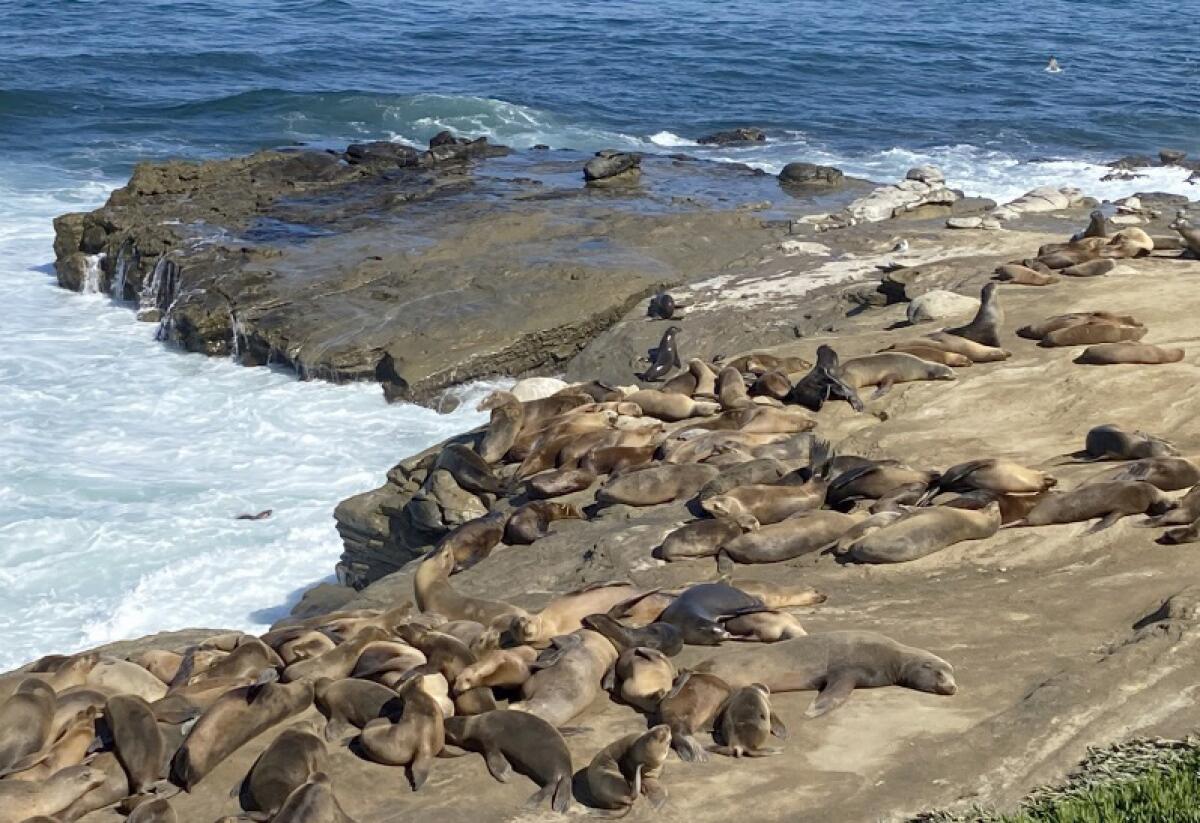 San Diego Beach Closed for 7 Years to Safeguard Sea Lions
For seven years, a picturesque stretch of beach in Point La Jolla, San Diego, will remain off-limits to beachgoers. The closure may seem puzzling to some, but it was a necessary step taken by city leaders to protect a cherished marine treasure: the sea lions that call this beach home.
Point La Jolla Beach is a sanctuary for sea lions, particularly during the crucial periods of birth and pup-raising. The beach has long been a favorite destination for tourists and locals alike, who flock to see the adorable sea lion pups and their mothers in their natural habitat. However, recent years have seen a troubling trend: visitors getting dangerously close to these marine mammals.
While the thrill of witnessing sea lions up close is undeniable, some visitors have crossed the line, posing a threat to both themselves and the animals they came to admire. Reports surfaced of tourists snapping photos with sea lions, flying drones too close to their faces, throwing sand, and even kicking them. Tragically, in one heart-wrenching incident, a sea lion pup lost its life after being cornered by a group of people.
In response to these concerning behaviors, city leaders stepped in, recognizing the need to safeguard both the public and the sea lions. In a move to ensure the well-being of these beloved creatures, Point La Jolla Beach and parts of nearby Boomer Beach were closed to the public for seven years.
The closure doesn't mean that people won't be able to observe the marine mammals anymore. Instead, visitors are required to maintain a respectful distance by staying behind barriers. While the beach may be temporarily off-limits, ocean access from the closed area remains available to those who wish to take a dip.
This decision was met with applause from wildlife advocacy groups, who saw the closure as a vital step in preserving this unique natural habitat. It's not just about protecting the sea lions; it's also about creating a safer environment for both humans and the animals they share the beach with.
According to a city statement reported by KPBS, "Members of the public have been observed trying to touch, take 'selfies,' and get as close to sea lions as possible, which is potentially dangerous for not only the public, but also the animals. Human interactions with adult sea lions and their young may result in injury to, and/or abandonment of, sea lion offspring, as well as aggressive behavior from adult sea lions."
In addition to enhancing safety, the closure is expected to have other positive effects. It could help reduce litter on the beach and mitigate human-caused erosion. Furthermore, it may transform the area into a haven for seabirds, as the absence of human disturbances allows nature to thrive.
Joe LaCava, a San Diego council member whose district includes Point La Jolla, emphasized the importance of the closure, stating, "We moved on this quickly to reduce prolonged conflict and confusion. This closure is keeping the public safe, it equips our rangers with enforcement capability, and it maintains historic access to the ocean for those that want to use it."
In the end, the decision to close Point La Jolla Beach serves as a vital reminder that our natural wonders must be protected and respected, not only for the animals that inhabit them but also for the generations of humans who wish to experience their beauty in the years to come.
Salton Sea's Lithium Bonanza: A Boost for Electric Vehicles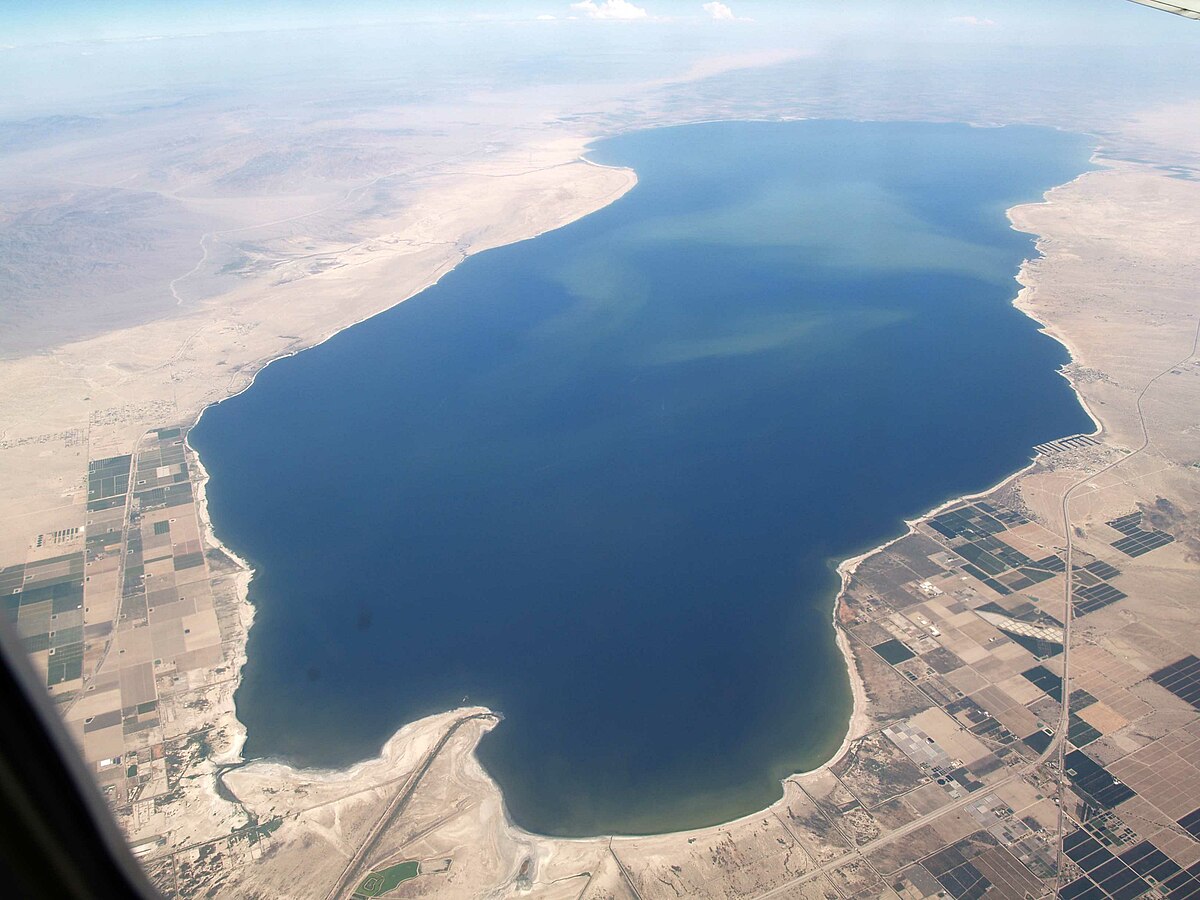 In a surprising turn of events, the Salton Sea in California, one of the largest lakes in the state, is making headlines for holding more lithium – a key component in electric vehicle batteries – than previously estimated. This newfound source of "white gold" beneath the lake's southern end presents a significant opportunity for the electric vehicle industry.
Recent federal analysis, led by researchers at Lawrence Berkeley National Laboratory, has unveiled a hidden treasure beneath the Salton Sea's surface. Deep in the hot fluids beneath the lake's southern region lies a reservoir of valuable lithium, a mineral essential for manufacturing electric vehicle batteries. The analysis suggests that a whopping 18 million metric tons of this precious resource could be extracted from the underground pool, separate from the lake's surface.
Termed as "white gold" due to its crucial role in powering electric vehicles, lithium is in high demand as the world shifts towards sustainable transportation. Alex Prisjatschew, an engineer with the U.S. Department of Energy, which funded the analysis, revealed that this estimate is the first public documentation of the potential lithium bounty at the Salton Sea. The projected 18 million metric tons could translate to approximately 382 million electric vehicle batteries.
The revelation that the Salton Sea holds such a substantial lithium reserve is groundbreaking for the electric vehicle industry. With fewer than 300 million cars and trucks registered in the United States, the potential to produce over 380 million electric vehicle batteries is indeed a game-changer. This discovery brings new hope for meeting the increasing demand for lithium as electric vehicles become more prevalent and critical in the effort to reduce carbon emissions.
The availability of vast lithium resources at the Salton Sea not only promises economic benefits but also contributes to environmental sustainability. As electric vehicles gain prominence in the transportation sector, a reliable and domestic source of lithium is crucial for reducing dependency on foreign markets and ensuring a stable supply chain.
The Salton Sea's unexpected role as a significant lithium reservoir marks a new chapter in the transition to cleaner and greener transportation. With ongoing advancements in electric vehicle technology, the newfound abundance of lithium provides an optimistic outlook for the industry's growth. As researchers and companies explore ways to extract and utilize this "white gold," the Salton Sea could emerge as a key player in shaping the future of sustainable transportation.