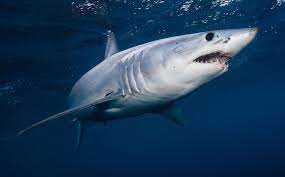 SafeWatersAI: The App That Predicts Shark Attack Risk with Accuracy
A groundbreaking new phone app called SafeWatersAI is revolutionizing water safety by accurately forecasting the risk of shark attacks. Developed by a team of brilliant engineers and data scientists, this app utilizes artificial intelligence (AI) to analyze historical shark attack data, shark behavior, and marine weather conditions. With an impressive 89% accuracy rate, SafeWatersAI aims to protect both humans and sharks, making water activities safer while ensuring the well-being of these majestic creatures. Moreover, the app's creators are committed to environmental conservation, as 5% of the profits will be allocated to ocean cleanup initiatives.
SafeWatersAI harnesses the power of artificial intelligence to analyze vast amounts of data related to shark attacks. By examining historical records and studying shark behavior patterns, the app's algorithms identify key factors that contribute to the likelihood of an attack. Additionally, the app considers marine weather conditions, which can influence shark activity. By combining these insights, SafeWatersAI generates accurate risk forecasts, allowing users to make informed decisions about their water activities.
The primary goal of SafeWatersAI is to promote safety in the water for both humans and sharks. By providing reliable risk assessments, the app helps swimmers, surfers, and beachgoers take necessary precautions to minimize the chance of shark encounters. For instance, on high-risk days, users can avoid wearing shiny accessories or swimming with open wounds, as these factors can attract sharks. Staying in shallow waters and hiring additional shark spotters are also recommended precautions. By adopting these measures, individuals can reduce the likelihood of shark attacks while enjoying their time in the water.
SafeWatersAI not only prioritizes human safety but also recognizes the importance of preserving marine ecosystems. The app's creators have pledged to donate 5% of their profits to ocean cleanup initiatives, emphasizing their commitment to environmental conservation. This ensures that while people benefit from the app's predictive capabilities, efforts are also made to protect and maintain the habitats of sharks and other marine life.
SafeWatersAI is a dynamic application that continuously analyzes new data to enhance its accuracy and effectiveness. As the app collects and processes more information, its AI algorithms become increasingly refined, resulting in even more reliable risk forecasts. This commitment to ongoing improvement ensures that users receive the most up-to-date and precise information, enabling them to make informed decisions about water activities.
Drew Carey's Beyond Generous Gesture to Support Striking Writers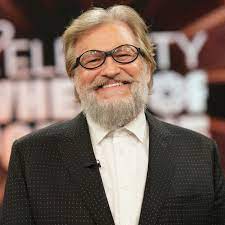 In times of struggle, acts of kindness and generosity can bring hope and relief to those in need. Drew Carey, a well-known television personality, has once again shown his compassion by providing daily lunches for members of the Writer's Guild of America (WGA) who are currently on strike. This remarkable gesture is helping to alleviate some of the financial strain faced by these hardworking individuals.
Drew Carey is graciously covering the expenses at two local businesses for WGA members who show their guild card. The two restaurants involved in this endeavor are Bob's Big Boy in Burbank and Swingers Diner on Beverly. With every meal, Drew is estimated to be spending thousands of dollars per day to ensure that these writers are well-fed during this challenging time.
This is not the first time that Drew Carey has demonstrated his support for the WGA. During the 2007 strike, he generously provided lunches to struggling writers for two consecutive months. His commitment to helping others in need has not wavered over the years, and he continues to be a beacon of kindness.
The gratitude expressed by the WGA members for Drew's actions is overwhelming. Many writers have taken to social media to share their appreciation and to highlight the impact of his generosity. One writer tweeted, "Drew bought me lunch for two months straight in '07 when I was struggling with that WGA strike. In a better place now, but Drew continues to be a good dude." The outpouring of thanks and support from the WGA community is a testament to the positive effect that Drew's kind gestures have on their lives.
The participating restaurants have become a gathering place for WGA members, who are not only enjoying the delicious meals but also feeling the love and support from Drew. The writers express their gratitude repeatedly, and the staff at the restaurants are grateful to be part of this compassionate act. They feel privileged to play a role in facilitating Drew's generosity and witness the joy it brings to those in need.
Being a writer can be challenging, with periods of financial uncertainty and limited opportunities. The current strike has exacerbated these difficulties, making every complimentary meal a significant relief for the writers. As one member explained, "They're very, very happy and they're very, very thankful to Drew." The impact of Drew's support goes beyond a single meal—it represents a lifeline for those facing financial hardships during the strike.
Drew Carey's unwavering commitment to supporting the WGA and his genuine care for those in need is truly commendable. His actions remind us of the power of kindness and the difference one person can make in the lives of others. As the strike continues, the lunches provided by Drew serve as a ray of hope and a reminder that the writing community is not alone in their fight.
In times of hardship, it is heartwarming to see individuals like Drew Carey step forward and offer their support. His kindness and generosity are an inspiration to us all, and his contributions to the well-being of the WGA members are deeply appreciated.