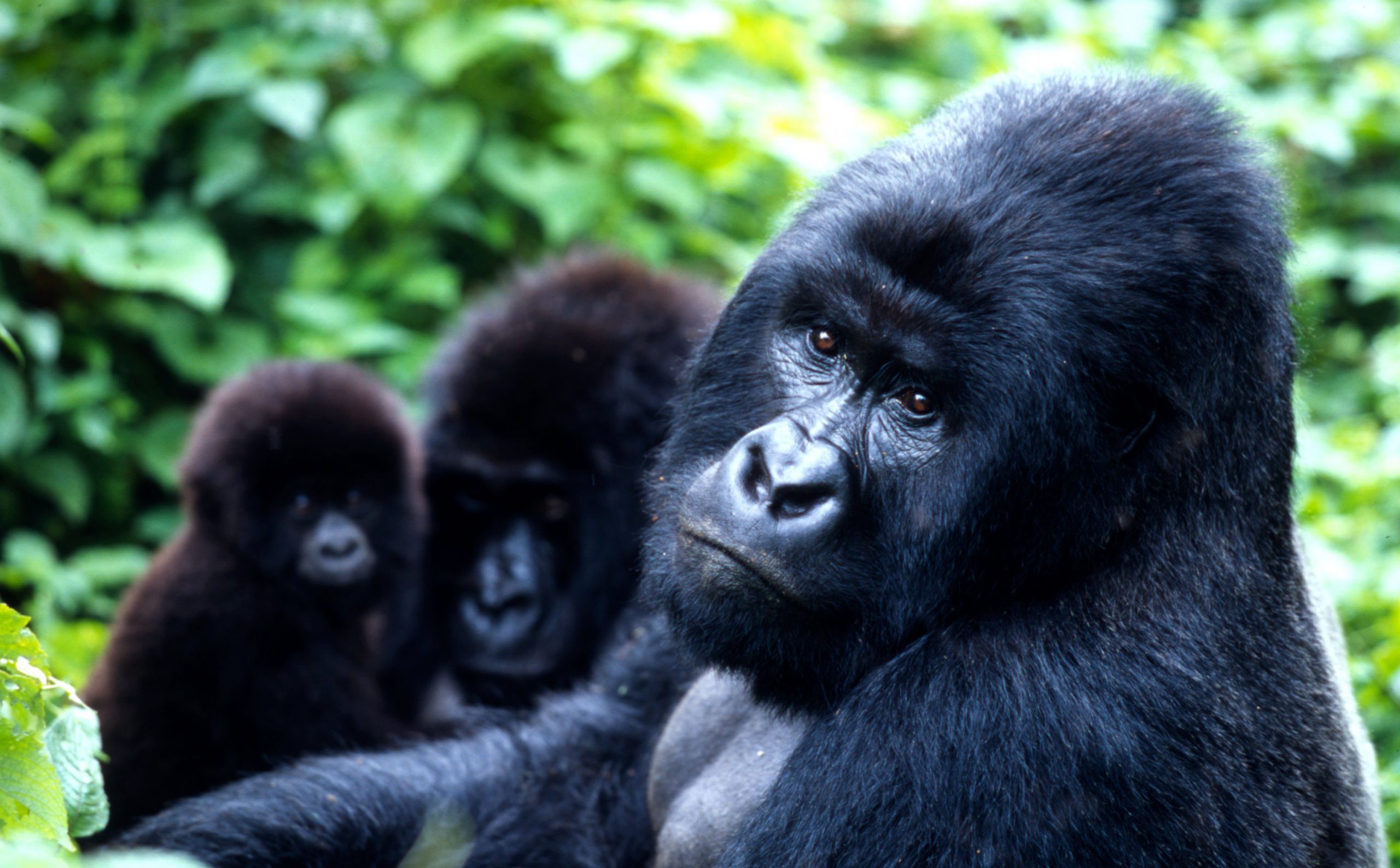 Rwanda's Mountain Gorillas Population Is Growing
People oftentimes hear about various species becoming endangered and great lengths being taken to protect the numbers that are left. However, because such instances tend to be so distant and far away, many think that the efforts are useless. That's why the mountain gorillas of Rwanda have been such a different case.
For generations, the gorillas have been profiled in National Geographic magazines, nature shows, TV specials, books, magazines and more. And as a result, unlike many other threatened species, the Rwandan gorillas have been watched and seen, year after year. Much of that exposure has been due to the work of Dian Fossey, a naturalist and scientist who put herself with the threatened gorillas, both to study them and protect the animals. Because of her work, Rwandan gorillas became visible and, more importantly, became a priority for the world. That made a difference.
When Fossey first started, the gorillas were down to 254 individuals, a miniscule number given they were the last of their species in the entire world. Amazingly, that number has now almost tripled. Further, there is now an additional 400 more in adjacent Uganda as well. It has taken decades, and Fossey's work triggered a massive response partnership with government, scientists, conservationists, and human communities in the vicinity. The results have produced a chance of survival for the gorillas, something they didn't have when Dian Fossey got started.
Locally, the mountain range that makes up the home area for the gorillas is known as Virunga Volcanoes. However, it was Fossey who gave them the title of the Gorillas in the Mist, a name that stuck and became popular in spreading awareness about the endangered animals.
Dian Fossey has since passed, but many dedicated personnel continue her work locally with the Dian Fossey Gorilla Fund, a non-profit committed to the gorilla's research and protection. That was well after Fossey herself spent 18 years plus working practically alone before her work gained attention. She was part of a critical group in anthropology, and shared work with names like Jane Goodall as well.
Today, the gorillas are part of a government-protected sanctuary. And they are not isolated in obscurity. Instead, the government allows groups of visitors, limited to a handful per trip, to travel with an expert and see the gorillas in person. The experience is both an income generator for additional protection as well as a chance for people to be educated in person about the Rwandan gorilla colony in its home. Additionally, the income helps the local villages as well, which goes a tremendous way in preventing poaching, a key activity locals were engaged in to make money when there was no protection and black market demand for gorilla body parts was in high demand.
There's no question that the gorillas would not have survived had it not been for the popularity popular attention towards the animals. And, while some will complain that the monetization of the animals is just capitalism corrupting things again, the same income has been providing the resources to both protect the gorillas as well as help them grow in numbers.
The Ockendon Solar Farm's Remarkable Transformation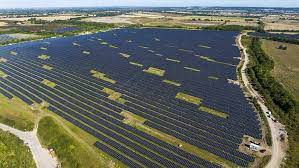 A once-neglected trash dump in England has undergone a breathtaking transformation into one of the United Kingdom's largest solar farms. The Ockendon solar farm, as it is now known, is set to provide electricity to an impressive 15,000 homes. With its 100,000 gleaming solar panels, it proudly stands as the third-largest solar farm in the entire UK.
This remarkable journey from waste ground to green energy oasis reflects the nation's growing commitment to renewable energy and sustainability. Frank Gordon, the director of policy at the Association for Renewable Energy and Clean Technology, highlighted the importance of projects like Ockendon solar farm in addressing the climate crisis. He told The Guardian, "We urgently need more solar in the UK to help meet our legally binding net-zero goals, and this summer's extraordinary global weather has further underlined the need for climate action."
The Ockendon solar farm is a shining example of the UK's transition to cleaner energy sources. Since 2020, nearly half of the nation's power has been sourced from a combination of wind, solar, bioenergy, and hydroelectric sources. This shift towards renewable energy not only reduces harmful emissions but also bolsters energy security and creates jobs in the burgeoning green energy sector.
The transformation of the Ockendon site is nothing short of inspirational. What was once a symbol of waste and environmental neglect has become a symbol of hope for a more sustainable future. As solar farms like Ockendon continue to sprout across the UK, they bring us one step closer to achieving our net-zero emissions goals and safeguarding the planet for generations to come.