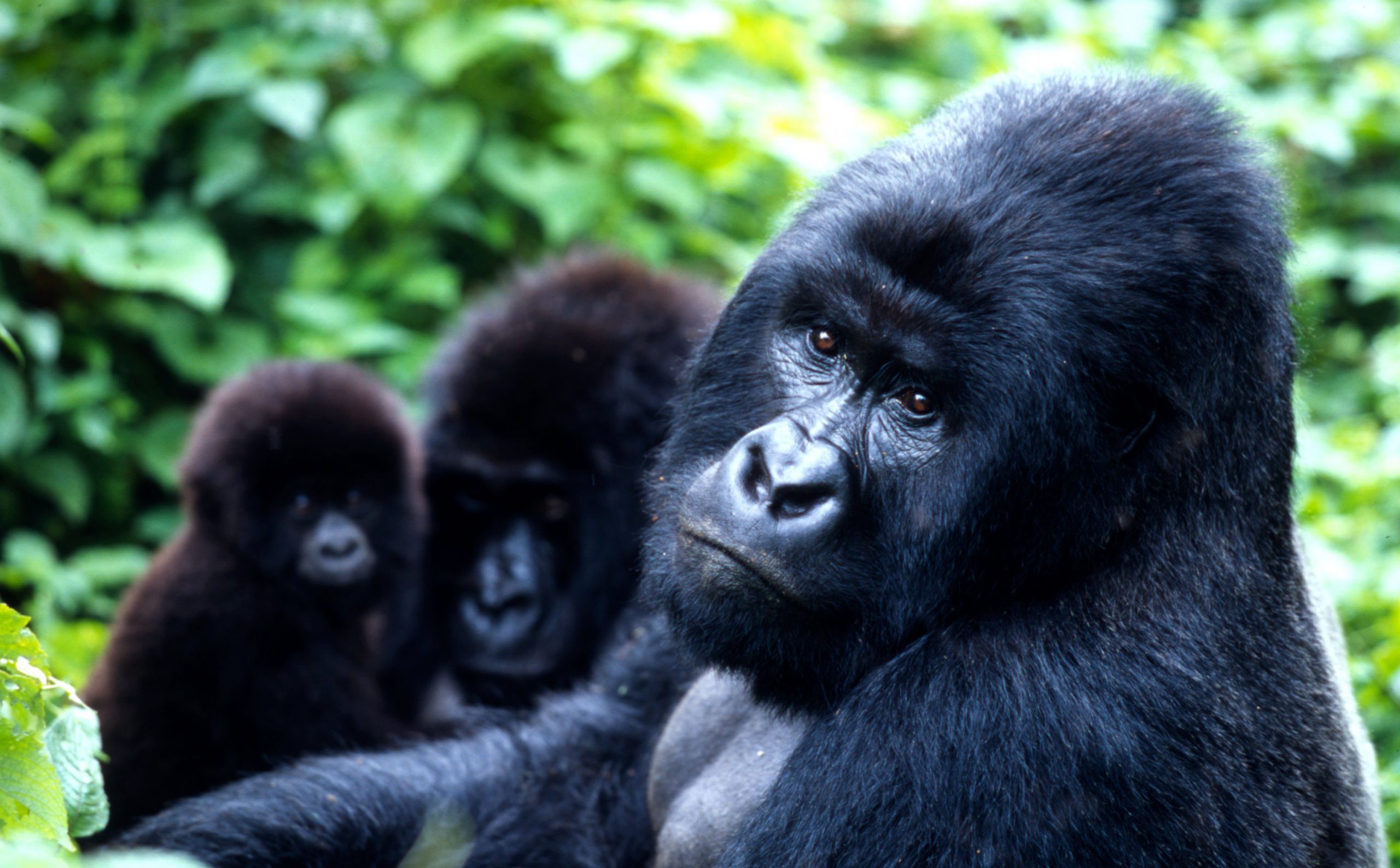 Rwanda's Mountain Gorillas Population Is Growing
People oftentimes hear about various species becoming endangered and great lengths being taken to protect the numbers that are left. However, because such instances tend to be so distant and far away, many think that the efforts are useless. That's why the mountain gorillas of Rwanda have been such a different case.
For generations, the gorillas have been profiled in National Geographic magazines, nature shows, TV specials, books, magazines and more. And as a result, unlike many other threatened species, the Rwandan gorillas have been watched and seen, year after year. Much of that exposure has been due to the work of Dian Fossey, a naturalist and scientist who put herself with the threatened gorillas, both to study them and protect the animals. Because of her work, Rwandan gorillas became visible and, more importantly, became a priority for the world. That made a difference.
When Fossey first started, the gorillas were down to 254 individuals, a miniscule number given they were the last of their species in the entire world. Amazingly, that number has now almost tripled. Further, there is now an additional 400 more in adjacent Uganda as well. It has taken decades, and Fossey's work triggered a massive response partnership with government, scientists, conservationists, and human communities in the vicinity. The results have produced a chance of survival for the gorillas, something they didn't have when Dian Fossey got started.
Locally, the mountain range that makes up the home area for the gorillas is known as Virunga Volcanoes. However, it was Fossey who gave them the title of the Gorillas in the Mist, a name that stuck and became popular in spreading awareness about the endangered animals.
Dian Fossey has since passed, but many dedicated personnel continue her work locally with the Dian Fossey Gorilla Fund, a non-profit committed to the gorilla's research and protection. That was well after Fossey herself spent 18 years plus working practically alone before her work gained attention. She was part of a critical group in anthropology, and shared work with names like Jane Goodall as well.
Today, the gorillas are part of a government-protected sanctuary. And they are not isolated in obscurity. Instead, the government allows groups of visitors, limited to a handful per trip, to travel with an expert and see the gorillas in person. The experience is both an income generator for additional protection as well as a chance for people to be educated in person about the Rwandan gorilla colony in its home. Additionally, the income helps the local villages as well, which goes a tremendous way in preventing poaching, a key activity locals were engaged in to make money when there was no protection and black market demand for gorilla body parts was in high demand.
There's no question that the gorillas would not have survived had it not been for the popularity popular attention towards the animals. And, while some will complain that the monetization of the animals is just capitalism corrupting things again, the same income has been providing the resources to both protect the gorillas as well as help them grow in numbers.
New Zealand Embraces Wildlife Revival Amidst Conservation Craze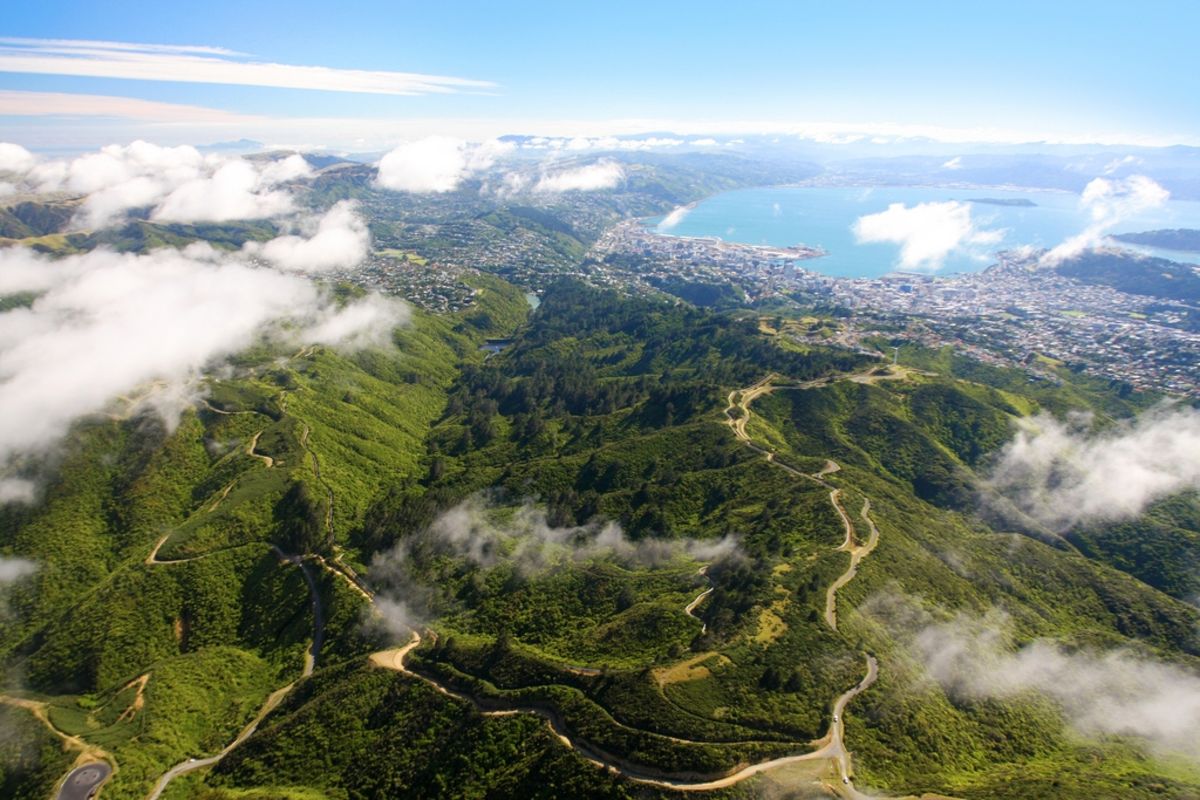 We are increasingly living in environmentally aware times. As more and more consumers turn to companies that embrace environmentalism, it is becoming increasingly clear that the world is in the middle of its conservationist craze. Nowhere has this been better embodied than in the capital of New Zealand, Wellington. Since the inception of Zelandia, a fully-fenced urban eco-sanctuary, Wellington has been embracing an explosion of wildlife and a passion for animals that has seemingly changed the entire city.
Let's take a closer look at Zealandia as we seek to better understand the conservation craze taking over Wellington.
Welcome to Zealandia
The implementation of Zealandia has helped Wellington experience an explosion in the wildlife that harkens back to its state of yesteryear, long before the arrival of humans and pests such as rats and birds that came along with them. Zealandia is the world's first fully-fenced urban eco-sanctuary and it is just a ten-minute drive from downtown Wellington. Zealandia seeks to emulate a part of Wellington's past, bringing a slice of nature back to life reminiscent of the area some 700 years ago.
James Willcocks is the Project Director for Predator Free Wellington, a group that focuses on a community-wide effort to eradicate pests in the area. Willcocks spoke in an interview regarding Zealandia and its impact on the surrounding area. Willcocks said, "In this era where there are so many negative signals from the world – global species decline, COVID, climate change – there's something people can do in their backyards."
Willcocks and the team at Predator Free Wellington are focused on making the nation free from predators such as stoats, weasels, and rats – as well as other problematic predators in the area. In getting rid of these pests, Willcocks has been instrumental in helping to rejuvenate Zealandia.
Danielle Shanahan is the Chief Executive at Zealandia and they were quick to emphasize the work being done on a local level. Shanahan said, "I don't think anyone could have predicted this level of success in terms of the bird community."
Thanks to the efforts of Zealandia and Predator Free Wellington, Shanahan says, "Species that have been gone from this region for over 100 years (have returned)."
New Zealand has experienced many conservation success stories in recent years, with the most notable among them being that of the endangered kaka. The endangered Kaka is a large green parrot that faced extinction due to habitat loss and predation. Another similar success story in the rehabilitation field is that of the Tui, and the kereru pigeon.
Local sightseers are reveling in the ecosystem revitalization that Zealandia has been working on. Not only have bird encounters increased in the region, but marine animals have even returned to the water of the nearby harbor. Fur seals and dolphins are exceedingly common, while orca will arrive several times throughout the year to feed on stingrays.
Dianella Biaggo of the Wellington City Council said, "It's pretty extraordinary when we have orca visible from our downtown buildings."