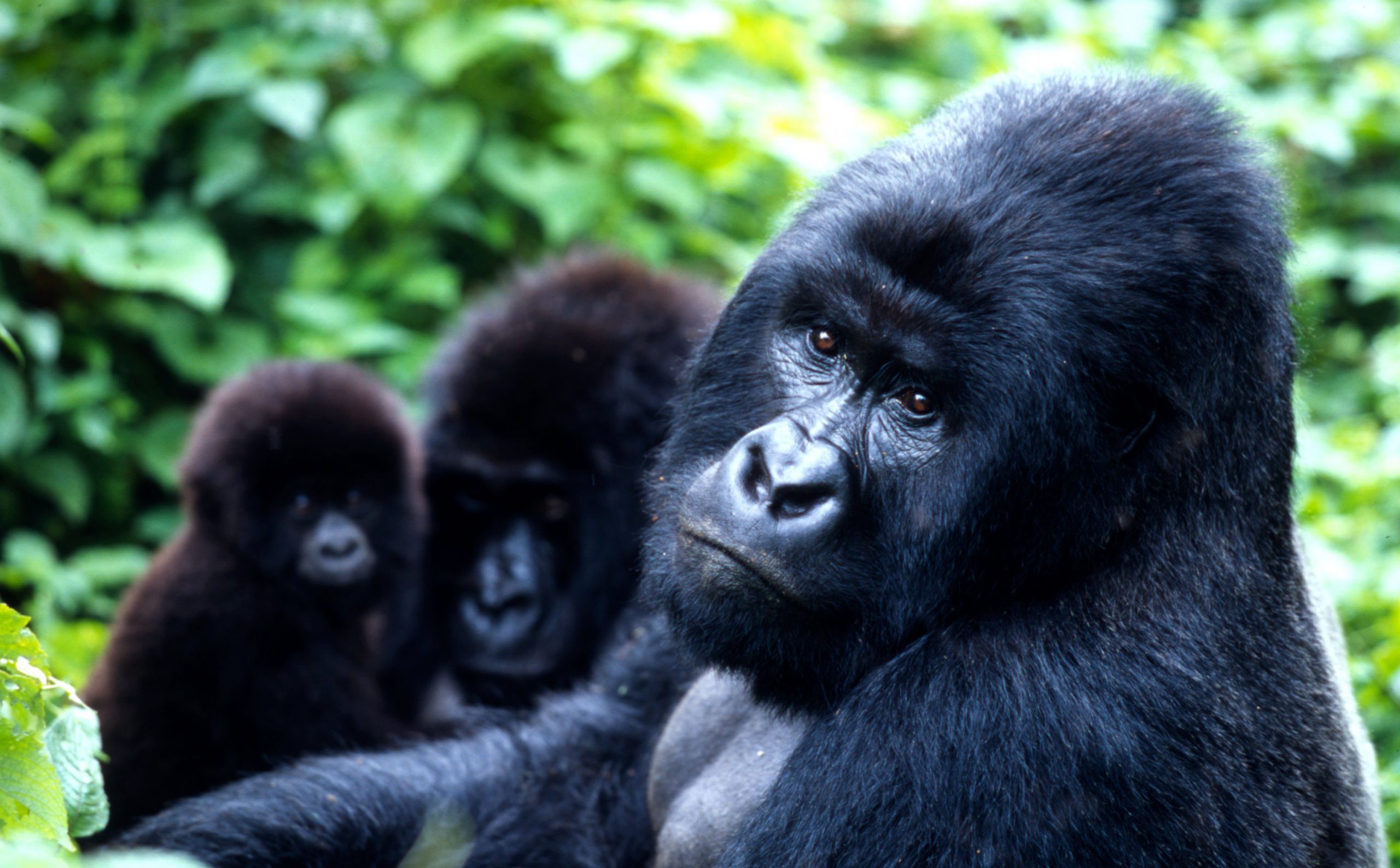 Rwanda's Mountain Gorillas Population Is Growing
People oftentimes hear about various species becoming endangered and great lengths being taken to protect the numbers that are left. However, because such instances tend to be so distant and far away, many think that the efforts are useless. That's why the mountain gorillas of Rwanda have been such a different case.
For generations, the gorillas have been profiled in National Geographic magazines, nature shows, TV specials, books, magazines and more. And as a result, unlike many other threatened species, the Rwandan gorillas have been watched and seen, year after year. Much of that exposure has been due to the work of Dian Fossey, a naturalist and scientist who put herself with the threatened gorillas, both to study them and protect the animals. Because of her work, Rwandan gorillas became visible and, more importantly, became a priority for the world. That made a difference.
When Fossey first started, the gorillas were down to 254 individuals, a miniscule number given they were the last of their species in the entire world. Amazingly, that number has now almost tripled. Further, there is now an additional 400 more in adjacent Uganda as well. It has taken decades, and Fossey's work triggered a massive response partnership with government, scientists, conservationists, and human communities in the vicinity. The results have produced a chance of survival for the gorillas, something they didn't have when Dian Fossey got started.
Locally, the mountain range that makes up the home area for the gorillas is known as Virunga Volcanoes. However, it was Fossey who gave them the title of the Gorillas in the Mist, a name that stuck and became popular in spreading awareness about the endangered animals.
Dian Fossey has since passed, but many dedicated personnel continue her work locally with the Dian Fossey Gorilla Fund, a non-profit committed to the gorilla's research and protection. That was well after Fossey herself spent 18 years plus working practically alone before her work gained attention. She was part of a critical group in anthropology, and shared work with names like Jane Goodall as well.
Today, the gorillas are part of a government-protected sanctuary. And they are not isolated in obscurity. Instead, the government allows groups of visitors, limited to a handful per trip, to travel with an expert and see the gorillas in person. The experience is both an income generator for additional protection as well as a chance for people to be educated in person about the Rwandan gorilla colony in its home. Additionally, the income helps the local villages as well, which goes a tremendous way in preventing poaching, a key activity locals were engaged in to make money when there was no protection and black market demand for gorilla body parts was in high demand.
There's no question that the gorillas would not have survived had it not been for the popularity popular attention towards the animals. And, while some will complain that the monetization of the animals is just capitalism corrupting things again, the same income has been providing the resources to both protect the gorillas as well as help them grow in numbers.
Whales Adopt Other Whales, Even Between Species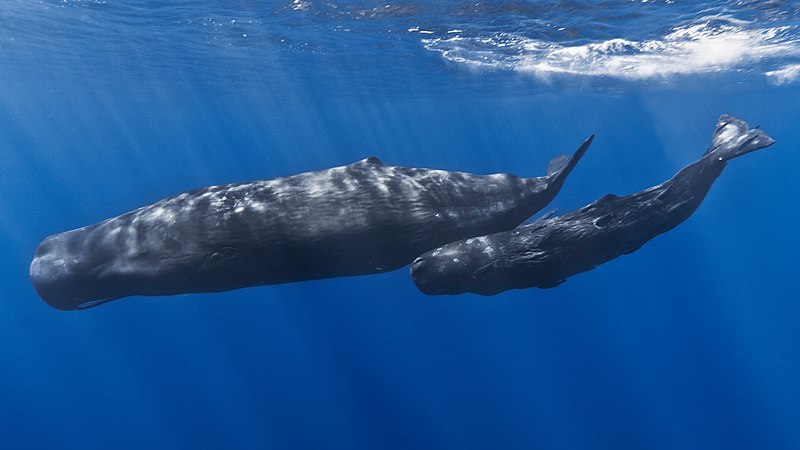 Do animals adopt young of other species? It's been known to happen among canines as well as raptors. However, for the first time, marine scientists have now confirmed whales are willing to adopt the young of different whale species as well.
As it turns out, an orphaned humpback whale has found a new parental figure with a southern right whale, completely mixing two different breeds of whale. Granted, both are large sea mammals, both breathe air and generally consume the same food groups, and they are technically both whales. But in the animal world, the differences are as distinct as a horse to a cow or a dog to a black bear. However, there the pair were, swimming together and clearly bonded right off the coast of an Esperance beach. From the researcher's perspective, the answer is clear; the adult southern whale has adopted the young and clearly smaller humpback whale.
Interestingly, the difference was caught immediately. Instead, it was Jess Wohling going over her work on a recent photography shoot who figured out what she was looking at was two different whales acting like mother and pup. At first, Wohling thought there was a camera glitch or a bad light exposure. However, as she studied the digital images from her camera, it became very clear, two different whales were swimming next to each other in tandem or like a parent and child whale pod. With the detail captured by the camera, Wohling compared the aspects of her image to whale images on the Internet, and she confirmed her hunch.
At that point, Wohling transmitted the digital image files to a whale researcher she knew, Katy Fannei. Looking at the images, Fannei not only confirmed Wohling's assumption, she was also shocked by the documented behavior and pretty much floored. The news hit the digital wire immediately as Fannei started sharing the news with everyone she knew in her professional circle. Everyone who got the communication and images, including researchers with far more experience than Fannei were also shocked by the apparent adoption behavior.
While it is quite possible for southern right whales to come into contact with humpback whales, they almost never converge with each other for any extended period of time. A lot of new hypotheses started getting thrown around. Was the southern right whale a female in mothering mode? Maybe it lost its own pup and the timing of finding a stray humpback child was a coincidence, or maybe some sort of protection in company perspective was going on. Most agreed on the idea of adoption taking place. Again, this wasn't unheard of in other species. Recently, an eagle pair adopted a falcon fledgling in Canada and have been raising it along with their eaglets.
The key behavior pattern arguing for adoption involves the close positioning of the humpback pup to the adult southern right whale in the water. It literally looks like a mother and child whale behavior. The major filter now is determining whether the pair are already tracked somewhere in the known southern right whale database the researchers use. If not, then the discovery will represent a unique and new biological finding.