Russian Makeup Artist Transforms Herself Into Popular Characters, And You Have to See It to Believe It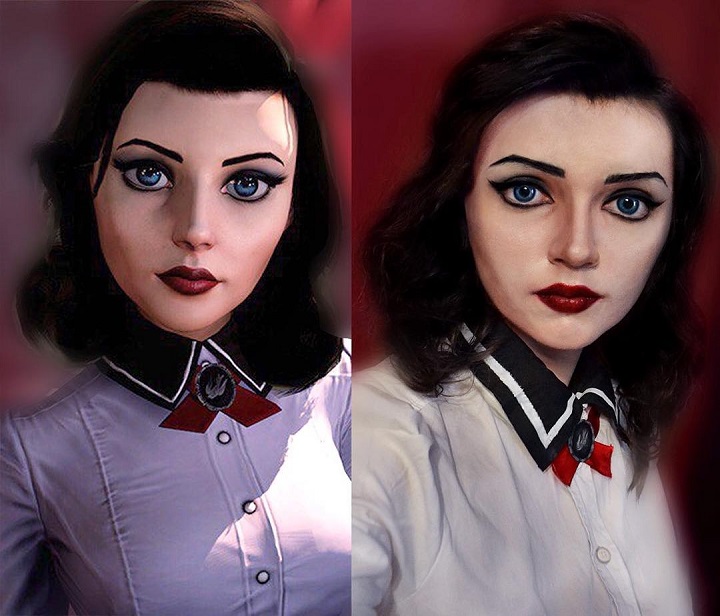 Makeup artists and gurus are popular on the Internet, as many people enjoy watching tutorials and others videos to be amazed at talents. A young Russian makeup artist is not only skilled at creating plenty of beautiful images, but can also transform into popular characters and the resemblance to the characters is mind blowing.
It seems like there aren't any limits when it comes to what you can accomplish with the right makeup products and technique, and so many different artists around the world have transformed to the next levels. A popular form of abstract makeup includes distorting the face past the point of recognition, which can be done in both spooky and positive ways. Some people use makeup to make their face look like a celebrity or give it an appearance that doesn't even look human, but Ksenia Perova from Russia doesn't just mimic monsters or real people. She brings these to life.
At 22 years old, Perova didn't plan on becoming a viral sensation, but she certainly is now with her makeup skills. She started developing her makeup talent because she wanted to participate in cosplay in 2014. She just started because it was fun, but soon her skills began to attract some attention.
You can see by following her on Instagram that she isn't afraid to take on some complex makeup looks, at times taking it to the extreme. It's hard to figure out how she can do some unique styles and look like she transforms her face's shape, appearance, texture, and size with just gloss and foundation. Many of her looks show childish figures that she is personifying that make her work even more impressive.
Perova has tackled many different looks, including Elsa, Wednesday Addams, and Kim Possible, and there doesn't seem to be a fictional character that she won't tackle and bring the look to life. On Instagram she has 80K followers and posts not only her makeup looks, but also other looks that celebrate cosplay, makeup, and television and film. While she probably enjoys her social media and viral fame, she said that she would continue with cosplay whether or not she got any fame from it. Despite her fame, she isn't even sure how she got started to begin with. She said that her first convention was in 2014 at Ava Expo, when she transformed into Oswin Oswald. She said it was strange for people to ask her to take a selfie, but it's easy to understand once you look at her work. Perova said that she wasn't sure how she got started in cosplay to begin with and thinks that other cosplayers have inspired her when she started scrolling on the Internet and wanted to do something as cool as what she saw. Any look you see from her is impressive, but she says her favorite look has been Arya from Game of Thrones and said that it was interesting to make her, since it is one of her favorite costumes. One of the looks she is most looking forward to creating is Mulan, which happens to be her favorite childhood character. She says that she has to buy new materials in order to make it perfect, since it's her favorite.
Cosplay is used to describe costume play, and some favorite sources include cartoons, anime, live action films, video games, and television. There has been a rapid growth of people doing this since the 1960s and it has become an important aspect of popular culture in Japan. There are many cosplay events and conventions are common, as well as websites, social networks, and other media.
Three Week Pet and House Sitting Turns Into a Year Long Mystery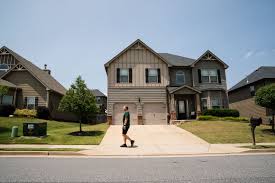 Any responsible pet owner knows that if you cannot bring the animals with you then you need to make arrangements to ensure they are taken care of. If you are going to be gone for any length of time it is also a good idea to have someone check in on the house once in a while to make sure everything is ok. Last year one Canadian man agreed to watch his neighbor's home while they were away.
The neighbors were going to be traveling for a few weeks visiting family overseas. They asked the man and his wife to watch the house and their pets and check on the house for three weeks while they went to Taiwan as his mother was dying and they wanted to see her and spend time with the family. They left the man $500 dollars for food for their 2 German Sheppards and their cat. The man agreed and went over daily to feed the pets and would walk through the house to check on things every week.
On July 1, he got an email asking if the man and his wife could watch things for a little longer. It was taking more time than they expected to take care of everything after his mother had died. They agreed and expected the man to return in 2 week's time. They never arrived and no other communications were received. On July 21, the man sent an email but never got a reply. By the end of the month the neighbor's cell phone had been disconnected and he was not responding to any email messages at all now. At some point in the following weeks a pipe had burst and ended up flooding the basement causing massive water damage. The man did not know what to do now since he still could not get in touch with the family.
He ended up paying someone out of his own pocket to have the leak fixed, and he also paid for one of their dogs to have surgery. This was quickly becoming a real nightmare situation, and worst of all, he had no idea how long it was going to last. He thought about trying to track them down via social media but they had a very common last name and he had no address or name for contact on who they were staying with in Taiwan so it seemed a search on his own was going to be fruitless.
The electricity was still running in the house, which the man credited to an autopayment. The internet was also still working. There was no way to track down a place of employment or other contact ins Canada who might know the couple and be able to help track them down. So, after waiting nearly a year, the man filed a missing person report with the police to try and get some help finding out what happened to the couple. Eventually, they got a response- there was good news and bad news.
The good news was that the couple were alive and well and not dead or in prison as the man had feared. The bad news was that they seemed to be very irresponsible and privileged people. They said they had asked a relative to come to get the pets and deal with the house but had never checked in with him to see if any of it had been done. They said the man and his wife could keep the pets if they wanted or he could find some way to take them off their hands. He also seemed to care little about the house and made a statement along the lines of – if we ever come back we can pay to fix it or just buy a new house.
The man said that he and his wife would keep the pets as they couldn't bear to give them up after a year of caring for them. They were also very worried about what this couple may do with animals they seemed to truly care so little about. It is one of the most bizarre stories ever, but at least it ends on a happy not and those pets are still in good hands and are being loved and cared for. But let this be a warning before anyone agrees to house sit or pet sit for something- get all the details and contact information before you ever say yes!