Russian Makeup Artist Transforms Herself Into Popular Characters, And You Have to See It to Believe It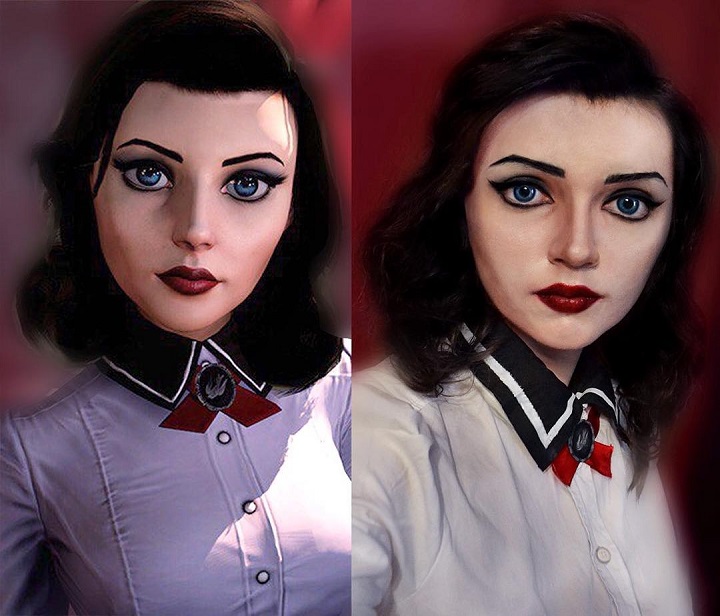 Makeup artists and gurus are popular on the Internet, as many people enjoy watching tutorials and others videos to be amazed at talents. A young Russian makeup artist is not only skilled at creating plenty of beautiful images, but can also transform into popular characters and the resemblance to the characters is mind blowing.
It seems like there aren't any limits when it comes to what you can accomplish with the right makeup products and technique, and so many different artists around the world have transformed to the next levels. A popular form of abstract makeup includes distorting the face past the point of recognition, which can be done in both spooky and positive ways. Some people use makeup to make their face look like a celebrity or give it an appearance that doesn't even look human, but Ksenia Perova from Russia doesn't just mimic monsters or real people. She brings these to life.
At 22 years old, Perova didn't plan on becoming a viral sensation, but she certainly is now with her makeup skills. She started developing her makeup talent because she wanted to participate in cosplay in 2014. She just started because it was fun, but soon her skills began to attract some attention.
You can see by following her on Instagram that she isn't afraid to take on some complex makeup looks, at times taking it to the extreme. It's hard to figure out how she can do some unique styles and look like she transforms her face's shape, appearance, texture, and size with just gloss and foundation. Many of her looks show childish figures that she is personifying that make her work even more impressive.
Perova has tackled many different looks, including Elsa, Wednesday Addams, and Kim Possible, and there doesn't seem to be a fictional character that she won't tackle and bring the look to life. On Instagram she has 80K followers and posts not only her makeup looks, but also other looks that celebrate cosplay, makeup, and television and film. While she probably enjoys her social media and viral fame, she said that she would continue with cosplay whether or not she got any fame from it. Despite her fame, she isn't even sure how she got started to begin with. She said that her first convention was in 2014 at Ava Expo, when she transformed into Oswin Oswald. She said it was strange for people to ask her to take a selfie, but it's easy to understand once you look at her work. Perova said that she wasn't sure how she got started in cosplay to begin with and thinks that other cosplayers have inspired her when she started scrolling on the Internet and wanted to do something as cool as what she saw. Any look you see from her is impressive, but she says her favorite look has been Arya from Game of Thrones and said that it was interesting to make her, since it is one of her favorite costumes. One of the looks she is most looking forward to creating is Mulan, which happens to be her favorite childhood character. She says that she has to buy new materials in order to make it perfect, since it's her favorite.
Cosplay is used to describe costume play, and some favorite sources include cartoons, anime, live action films, video games, and television. There has been a rapid growth of people doing this since the 1960s and it has become an important aspect of popular culture in Japan. There are many cosplay events and conventions are common, as well as websites, social networks, and other media.
Nurses Unite to Bail Out Father In Trouble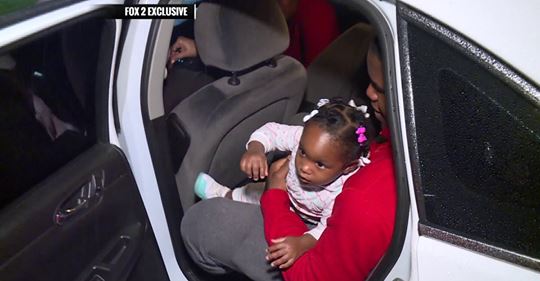 A near tragedy in an Illinois town was almost compounded by a police overreaction, but the quick thinking of a group of nurses saved the day and made everything turn out alright.
The story began in Centreville, a small town in the St. Louis metropolitan area. On the evening of April 7, 2019, a one-year-old girl named Demani began to choke on a penny. She had put a penny inside her mouth, as children are wont to do, but accidentally swallowed it. The penny became lodged in her throat. Her father, Darius Hinkle, and her mother, Donecia Pittman, who were with her at the time of the incident, were terrified for their daughter's safety. They put her in the car, and began to drive to the hospital. Naturally the mother comforted the choking child while the father drove. Time was of the essence, so they drove very quickly.
Unfortunately, a police officer saw them driving towards the hospital. Unaware of their destination or the situation, the police officer went into pursuit of the speeding vehicle. Obviously the father did not stop to waste time explaining the situation, but instead proceeded with all possible haste towards the medical center. Before they had gone many miles the speeding car was being followed buy a long line of police cars with sirens flashing. The father disregarded them and continued to the hospital, sometimes at speeds exceeding a hundred miles an hour. The police kept pursuit.
Very little time passed until they reached their destination, Touchette Regional Hospital. The distressed parents tried to make contact with medical personnel and to inform them of their child's dire predicament, but witnesses to the incident say that the police were almost entirely unconcerned with the well-being of the baby. Instead, the police forced the distressed parents to the ground, treating them with harshness and severity as they disregarded the choking infant. The father was arrested and taken away. The mother went in to see to her child.
The obstruction was removed from the child's trachea without the necessity of surgical intervention. Once Demani was out of danger, Ms. Pittman went to bond out her partner. When she arrived she encountered the biggest surprise in an evening filled with surprises. When Ms. Pittman stepped forward to speak to the desk clerk about paying the bail for Mr. Rucker, she was informed that the person immediately before her had already paid for it. That person was a nurse from the Touchette Regional. The nurses had seen the entire incident, including the man's overwhelming concern for his daughter and the police officers' complete indifference to the circumstances. They were moved to action by what they had witnessed. The nurses took up a collection among themselves and volunteered to pay the man's bond.
Although Mr. Rucker still faces criminal charges for this incident, and he will still have to appear in court and plead his case, the touching faith that the nurses showed in him has gathered national attention. The story has become an example of how human beings can support each other in the face of injustice. Contributions have been made to the man's legal defense and to reimburse the nurses for their time and trouble. One can only hope that the police have read this story as well and found in it an example for better behavior.