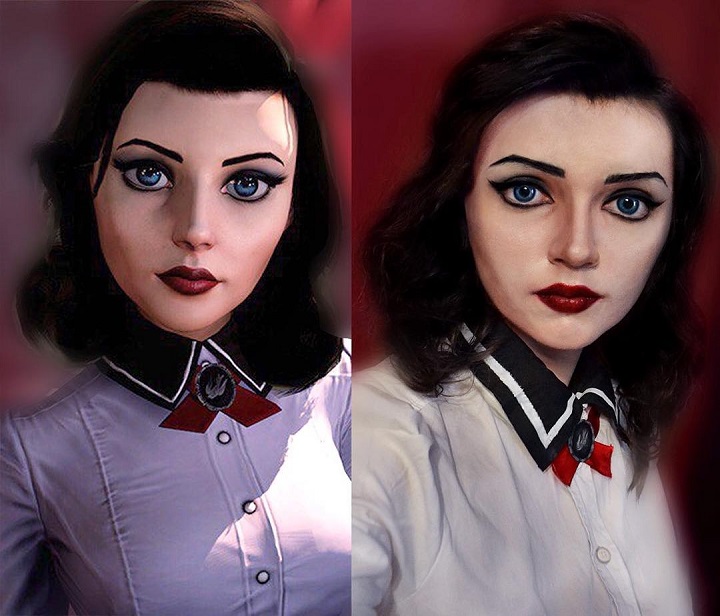 Russian Makeup Artist Transforms Herself Into Popular Characters, And You Have to See It to Believe It
Makeup artists and gurus are popular on the Internet, as many people enjoy watching tutorials and others videos to be amazed at talents. A young Russian makeup artist is not only skilled at creating plenty of beautiful images, but can also transform into popular characters and the resemblance to the characters is mind blowing.
It seems like there aren't any limits when it comes to what you can accomplish with the right makeup products and technique, and so many different artists around the world have transformed to the next levels. A popular form of abstract makeup includes distorting the face past the point of recognition, which can be done in both spooky and positive ways. Some people use makeup to make their face look like a celebrity or give it an appearance that doesn't even look human, but Ksenia Perova from Russia doesn't just mimic monsters or real people. She brings these to life.
At 22 years old, Perova didn't plan on becoming a viral sensation, but she certainly is now with her makeup skills. She started developing her makeup talent because she wanted to participate in cosplay in 2014. She just started because it was fun, but soon her skills began to attract some attention.
You can see by following her on Instagram that she isn't afraid to take on some complex makeup looks, at times taking it to the extreme. It's hard to figure out how she can do some unique styles and look like she transforms her face's shape, appearance, texture, and size with just gloss and foundation. Many of her looks show childish figures that she is personifying that make her work even more impressive.
Perova has tackled many different looks, including Elsa, Wednesday Addams, and Kim Possible, and there doesn't seem to be a fictional character that she won't tackle and bring the look to life. On Instagram she has 80K followers and posts not only her makeup looks, but also other looks that celebrate cosplay, makeup, and television and film. While she probably enjoys her social media and viral fame, she said that she would continue with cosplay whether or not she got any fame from it. Despite her fame, she isn't even sure how she got started to begin with. She said that her first convention was in 2014 at Ava Expo, when she transformed into Oswin Oswald. She said it was strange for people to ask her to take a selfie, but it's easy to understand once you look at her work. Perova said that she wasn't sure how she got started in cosplay to begin with and thinks that other cosplayers have inspired her when she started scrolling on the Internet and wanted to do something as cool as what she saw. Any look you see from her is impressive, but she says her favorite look has been Arya from Game of Thrones and said that it was interesting to make her, since it is one of her favorite costumes. One of the looks she is most looking forward to creating is Mulan, which happens to be her favorite childhood character. She says that she has to buy new materials in order to make it perfect, since it's her favorite.
Cosplay is used to describe costume play, and some favorite sources include cartoons, anime, live action films, video games, and television. There has been a rapid growth of people doing this since the 1960s and it has become an important aspect of popular culture in Japan. There are many cosplay events and conventions are common, as well as websites, social networks, and other media.
A Teen's Inspiring Journey to Morehouse College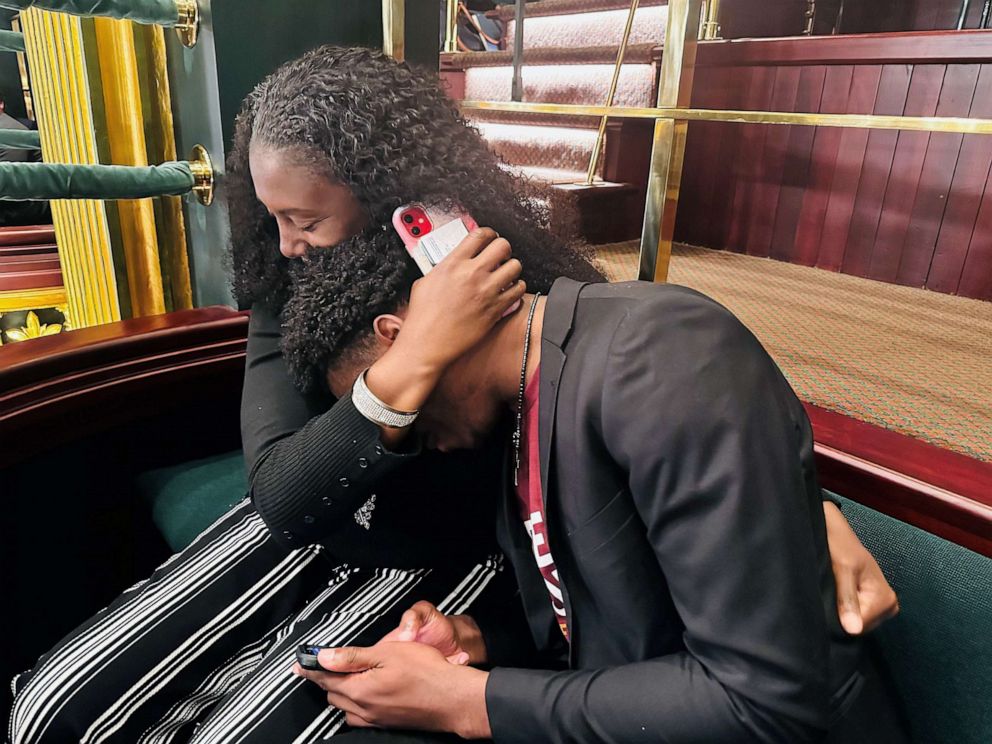 Imagine the feeling of accomplishing your dreams after years of hard work and dedication. That's exactly what happened to Amir Staten, a remarkable teenager whose video celebrating his acceptance into Morehouse College went viral. His infectious joy captured the hearts of people around the world, and it's not hard to see why.
Morehouse College, located in Atlanta, Georgia, has a long and prestigious history. Established in 1867, it is a historically black college and one of the oldest educational institutions for African Americans. The college was founded with a mission to provide a quality education and develop strong leaders who would go on to make a positive impact on society.
Amir's acceptance into Morehouse College is a testament to his perseverance and commitment to his studies. Not only did he receive an acceptance letter, but he was also granted a full ride scholarship. This scholarship covers the cost of tuition, which amounts to around $51,000 per year. This incredible opportunity has lifted a significant financial burden off Amir's shoulders, allowing him to focus on his education and future aspirations.
In addition to the full ride scholarship, Amir was named one of 15 Bonner Scholars. The Bonner Scholarship is a prestigious program that emphasizes the importance of community service. To maintain this scholarship, students must maintain a minimum GPA of 2.5 and contribute 10 hours of community service each week. It is a great honor for Amir to be chosen as one of these scholars, highlighting his dedication to making a positive difference in his community.
Amir's hard work throughout high school has been nothing short of exceptional. He consistently achieved honor roll grades, demonstrating his commitment to academic excellence. But his accomplishments didn't end there. Amir also took on leadership roles as the head of the Black Student Union, where he worked to promote inclusivity and raise awareness about important social issues. Additionally, he served as the captain of his school's basketball team, showcasing his discipline, teamwork, and determination.
Amir's accomplishments have not only made his family proud but have also inspired those around him. His mother expressed her admiration for his efforts, saying, "He has gone above and beyond what is expected of him." With his acceptance into Morehouse College, Amir can finally take a deep breath, knowing that his hard work has paid off.