Russian Makeup Artist Transforms Herself Into Popular Characters, And You Have to See It to Believe It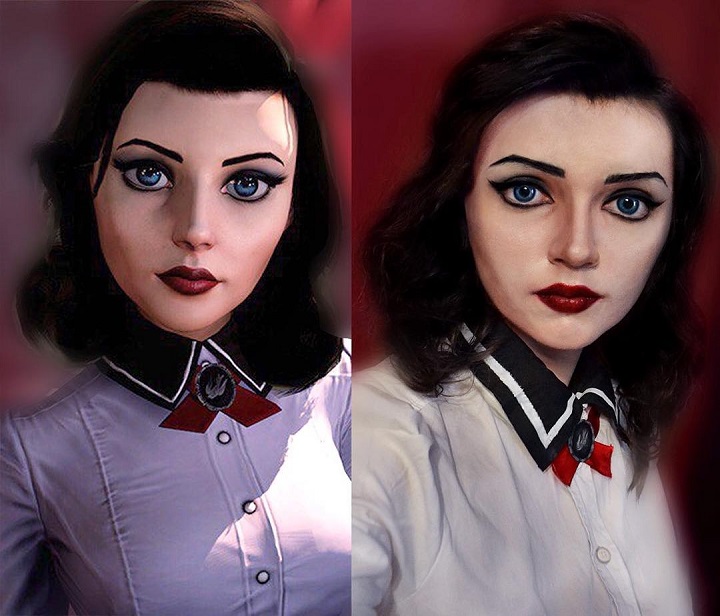 Makeup artists and gurus are popular on the Internet, as many people enjoy watching tutorials and others videos to be amazed at talents. A young Russian makeup artist is not only skilled at creating plenty of beautiful images, but can also transform into popular characters and the resemblance to the characters is mind blowing.
It seems like there aren't any limits when it comes to what you can accomplish with the right makeup products and technique, and so many different artists around the world have transformed to the next levels. A popular form of abstract makeup includes distorting the face past the point of recognition, which can be done in both spooky and positive ways. Some people use makeup to make their face look like a celebrity or give it an appearance that doesn't even look human, but Ksenia Perova from Russia doesn't just mimic monsters or real people. She brings these to life.
At 22 years old, Perova didn't plan on becoming a viral sensation, but she certainly is now with her makeup skills. She started developing her makeup talent because she wanted to participate in cosplay in 2014. She just started because it was fun, but soon her skills began to attract some attention.
You can see by following her on Instagram that she isn't afraid to take on some complex makeup looks, at times taking it to the extreme. It's hard to figure out how she can do some unique styles and look like she transforms her face's shape, appearance, texture, and size with just gloss and foundation. Many of her looks show childish figures that she is personifying that make her work even more impressive.
Perova has tackled many different looks, including Elsa, Wednesday Addams, and Kim Possible, and there doesn't seem to be a fictional character that she won't tackle and bring the look to life. On Instagram she has 80K followers and posts not only her makeup looks, but also other looks that celebrate cosplay, makeup, and television and film. While she probably enjoys her social media and viral fame, she said that she would continue with cosplay whether or not she got any fame from it. Despite her fame, she isn't even sure how she got started to begin with. She said that her first convention was in 2014 at Ava Expo, when she transformed into Oswin Oswald. She said it was strange for people to ask her to take a selfie, but it's easy to understand once you look at her work. Perova said that she wasn't sure how she got started in cosplay to begin with and thinks that other cosplayers have inspired her when she started scrolling on the Internet and wanted to do something as cool as what she saw. Any look you see from her is impressive, but she says her favorite look has been Arya from Game of Thrones and said that it was interesting to make her, since it is one of her favorite costumes. One of the looks she is most looking forward to creating is Mulan, which happens to be her favorite childhood character. She says that she has to buy new materials in order to make it perfect, since it's her favorite.
Cosplay is used to describe costume play, and some favorite sources include cartoons, anime, live action films, video games, and television. There has been a rapid growth of people doing this since the 1960s and it has become an important aspect of popular culture in Japan. There are many cosplay events and conventions are common, as well as websites, social networks, and other media.
Why women make capable firefighters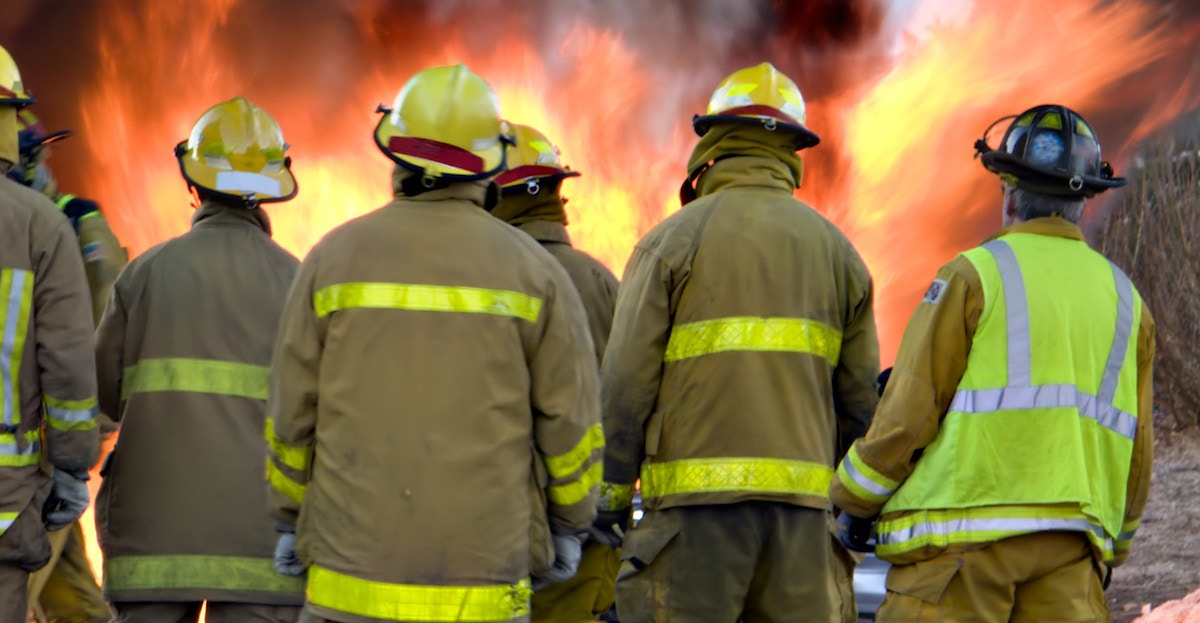 It's unfortunate that the idea persists in society that women are not capable of working as firefighters. As women have become increasingly prominent in other industries that have been traditionally dominated by males such as construction and logging, their numbers on the ranks of firefighting squads continue to remain low.
Take the Fire Department of New York as an example. In 2018, five women succeeded in graduating from New York City's Fire Academy. While some progress has been made for women in the FDNY since the fire department lost a gender discrimination lawsuit back in 1982, there are still fewer than one percent of firefighters for the department who are female. While fire departments in cities such as Seattle, Minneapolis, and Miami have more women, the average for fire departments across the nation is only about five percent female.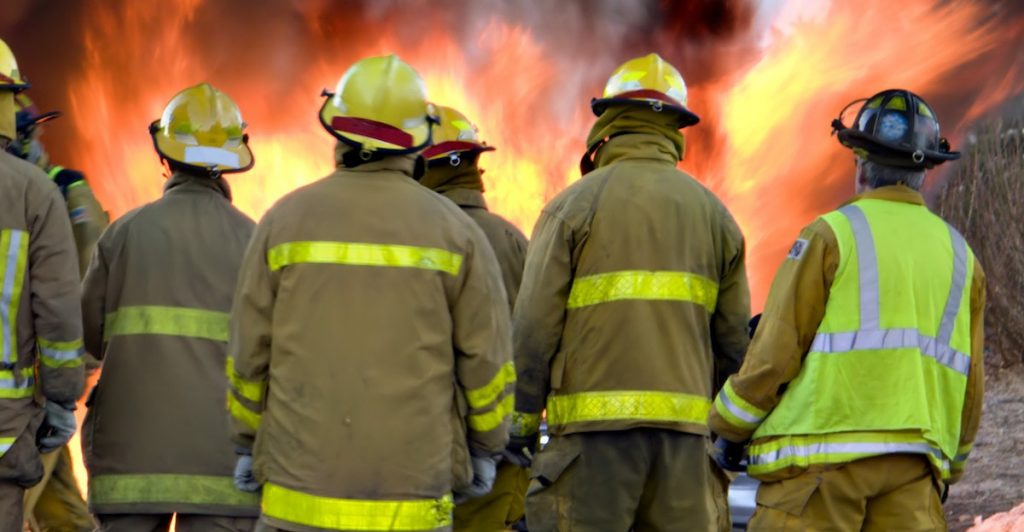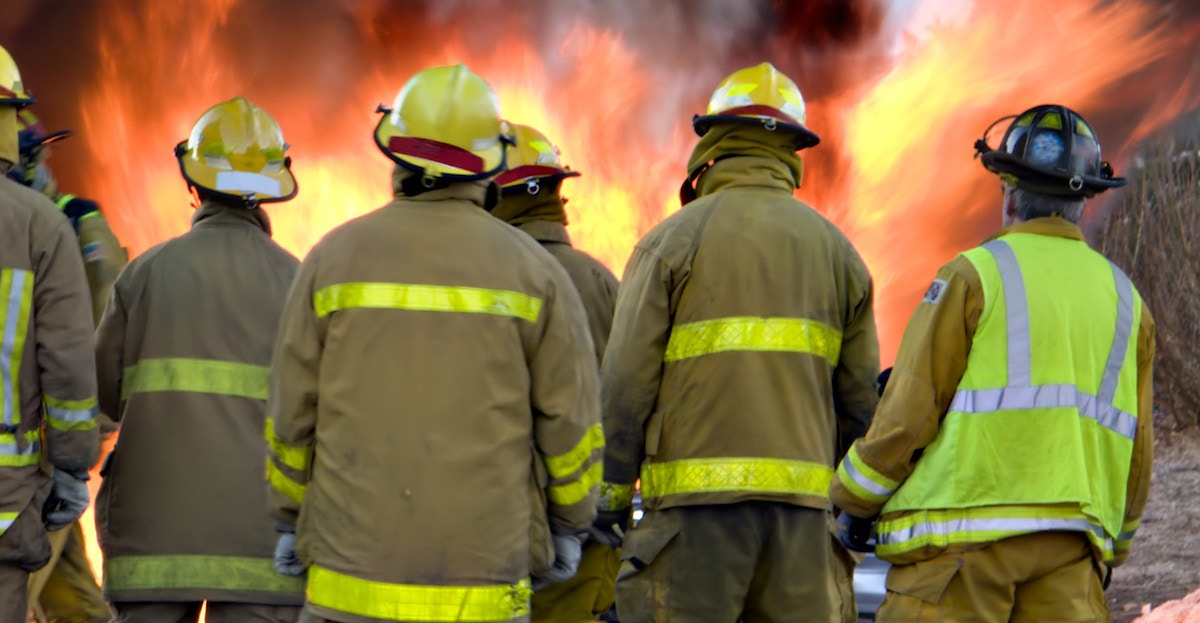 Historically, women have long been successfully putting out fires in this country. Back in 1815, Molly Williams volunteered to serve at the firehouse fo New York City's Oceanus Engine Company No. 11. Williams was a female slave working with a company that was not only all male, but all white as well. Williams was offered a job after she single-handedly handled a call when every man in the company was unable to handle the call because of being infected by the flu.
Another early female firefighter in the US was Emma Vernell. She was 50 years old when she became the first woman to work as a firefighter in the state of New Jersey.
Some people continue to wonder if women are really capable of working as firefighters. One needs only look at statistics to find an answer to this quandary. Consider statistics from the national Candidate Physical Abilities Test that firefighters need to pass. In 2008, 70 percent of all women who took the exam passed. This figure is not significantly far behind the percentage of men who passed the exam. In the same year, 75 percent of men passed. This shows that women are not statistically far behind men in taking the exam and passing or failing is more a matter of individual capabilities than a question of gender.
It's likely that women remain underrepresented in the firefighting profession because of traditionally perceived gender roles. Fire departments all over the country have been found to have testing and qualification procedures that not only discriminate against women, but also against minorities as well. Available equipment is often designed to fit men rather than women. Also, harassment toward women is rampant in some departments.
Nevertheless, women succeed in careers as firefighters. In fact, hundreds of women have attained the rank of captain or lieutenant in their careers as firefighters. In fact, the city of San Francisco fire department was led by a woman, Chief JoAnne Hayes-White, as of 2004.
It's important that people realize that females are perfectly capable of serving as firefighters because, as a female Wisconsin firefighter once remarked, "No one cares if you're a woman when their house is on fire".