Robots are Here For You and Your Mess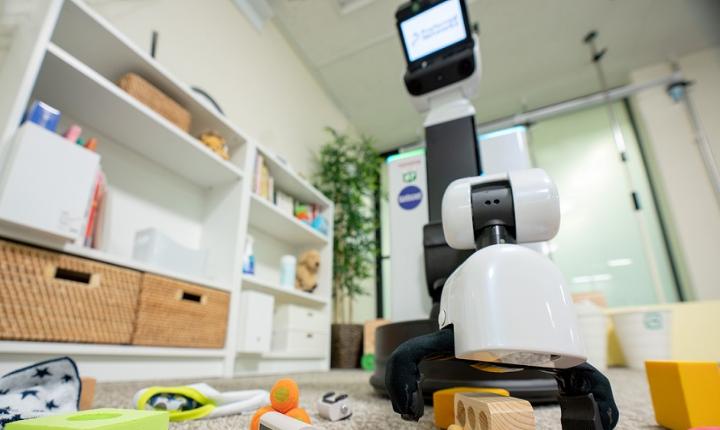 Modern technology has arrived and it is changing our world, right? So we can just go to bed tonight and we will have Rosie the AutoMaid pick up, dust, vacuum, and do the dishes while we sleep. If anyone is ready to skip to the bottom for contact and order information, we're sorry. Technology hasn't come quite that far – yet. Corporations with names like Toyota and institutions like MIT, however, are currently working on concepts such as house cleaning robots.
The Beginning of the End for the Vacuum Cleaner?
It probably isn't time to store away forever your handy hand-held and upright vacuum cleaners just yet but it may only be a matter of time. With AI, robotics and advanced engineering, the future may be closer than we think. This is much more than an advanced vacuum cleaner we are talking about, this is a tidying robot that will organize, respond, of course, sweep the floors and more…
The leading automated, intelligent vacuums like the iRobot Roomba and the Samsung Powerbot for example, apparently were only the beginning of the newer and smarter home vacuum cleaners. While these robotic vacuum devices clean floors, under tables and furniture and around objects, they aren't even close to the ideal concept of the tidy-bots.
More Than a Vacuum Cleaner
Although we played with the concept of home cleaning robot at the onset, the truth is that this concept isn't quite as far-fetched as it initially sounds. Imagine a robot that can organize various items, put things back where they belong, dust, vacuum and even respond to its owner. That isn't the description of some futuristic home cleaning machine, that is the actual result of AI, robotic design and technology being used now.
No, you haven't seen them at your local department store or online yet. That's because they aren't ready for commercial release or home use, just yet. But yes, they are being tested and being put through drills. That's correct, there are actually robots that are equipped with video sight, computer brains, lasers and functioning appendages to perform common tasks.
There May be a Tidy-Bot Soon Near You!
As you might have guessed, there are many aspects of these cleaning robots that aren't being freely discussed just yet – such as expected release dates.  There are videos available revealing some of the capabilities of these futuristic cleaners but we also know there are some obvious hurdles to overcome before we see that anticipated public release. These tidying robots will need to become faster to be more efficient. They will need to develop techniques and user interfaces that make these cool cleaning bots easy to program and handle other concerns before that happens.
So while we wait for the big reveal and as the race to release the first tidy-bot for home use is on, hang on to your trusted old vacuum cleaner, for now. Technology has already shown the world just how fast it is and how dramatically it can change everything and we shouldn't be surprised when technology finally finds a way into our homes. Perhaps even when we find a tidy-bot doing our chores.
That may be sooner than later.
Three Week Pet and House Sitting Turns Into a Year Long Mystery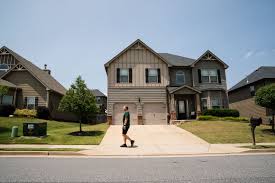 Any responsible pet owner knows that if you cannot bring the animals with you then you need to make arrangements to ensure they are taken care of. If you are going to be gone for any length of time it is also a good idea to have someone check in on the house once in a while to make sure everything is ok. Last year one Canadian man agreed to watch his neighbor's home while they were away.
The neighbors were going to be traveling for a few weeks visiting family overseas. They asked the man and his wife to watch the house and their pets and check on the house for three weeks while they went to Taiwan as his mother was dying and they wanted to see her and spend time with the family. They left the man $500 dollars for food for their 2 German Sheppards and their cat. The man agreed and went over daily to feed the pets and would walk through the house to check on things every week.
On July 1, he got an email asking if the man and his wife could watch things for a little longer. It was taking more time than they expected to take care of everything after his mother had died. They agreed and expected the man to return in 2 week's time. They never arrived and no other communications were received. On July 21, the man sent an email but never got a reply. By the end of the month the neighbor's cell phone had been disconnected and he was not responding to any email messages at all now. At some point in the following weeks a pipe had burst and ended up flooding the basement causing massive water damage. The man did not know what to do now since he still could not get in touch with the family.
He ended up paying someone out of his own pocket to have the leak fixed, and he also paid for one of their dogs to have surgery. This was quickly becoming a real nightmare situation, and worst of all, he had no idea how long it was going to last. He thought about trying to track them down via social media but they had a very common last name and he had no address or name for contact on who they were staying with in Taiwan so it seemed a search on his own was going to be fruitless.
The electricity was still running in the house, which the man credited to an autopayment. The internet was also still working. There was no way to track down a place of employment or other contact ins Canada who might know the couple and be able to help track them down. So, after waiting nearly a year, the man filed a missing person report with the police to try and get some help finding out what happened to the couple. Eventually, they got a response- there was good news and bad news.
The good news was that the couple were alive and well and not dead or in prison as the man had feared. The bad news was that they seemed to be very irresponsible and privileged people. They said they had asked a relative to come to get the pets and deal with the house but had never checked in with him to see if any of it had been done. They said the man and his wife could keep the pets if they wanted or he could find some way to take them off their hands. He also seemed to care little about the house and made a statement along the lines of – if we ever come back we can pay to fix it or just buy a new house.
The man said that he and his wife would keep the pets as they couldn't bear to give them up after a year of caring for them. They were also very worried about what this couple may do with animals they seemed to truly care so little about. It is one of the most bizarre stories ever, but at least it ends on a happy not and those pets are still in good hands and are being loved and cared for. But let this be a warning before anyone agrees to house sit or pet sit for something- get all the details and contact information before you ever say yes!