Robots are Here For You and Your Mess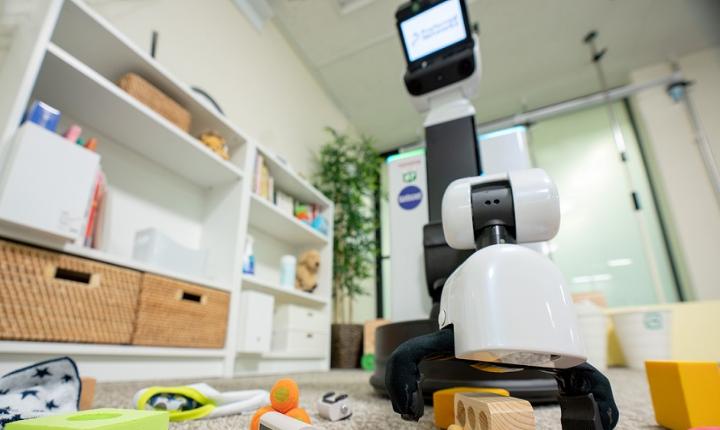 Modern technology has arrived and it is changing our world, right? So we can just go to bed tonight and we will have Rosie the AutoMaid pick up, dust, vacuum, and do the dishes while we sleep. If anyone is ready to skip to the bottom for contact and order information, we're sorry. Technology hasn't come quite that far – yet. Corporations with names like Toyota and institutions like MIT, however, are currently working on concepts such as house cleaning robots.
The Beginning of the End for the Vacuum Cleaner?
It probably isn't time to store away forever your handy hand-held and upright vacuum cleaners just yet but it may only be a matter of time. With AI, robotics and advanced engineering, the future may be closer than we think. This is much more than an advanced vacuum cleaner we are talking about, this is a tidying robot that will organize, respond, of course, sweep the floors and more…
The leading automated, intelligent vacuums like the iRobot Roomba and the Samsung Powerbot for example, apparently were only the beginning of the newer and smarter home vacuum cleaners. While these robotic vacuum devices clean floors, under tables and furniture and around objects, they aren't even close to the ideal concept of the tidy-bots.
More Than a Vacuum Cleaner
Although we played with the concept of home cleaning robot at the onset, the truth is that this concept isn't quite as far-fetched as it initially sounds. Imagine a robot that can organize various items, put things back where they belong, dust, vacuum and even respond to its owner. That isn't the description of some futuristic home cleaning machine, that is the actual result of AI, robotic design and technology being used now.
No, you haven't seen them at your local department store or online yet. That's because they aren't ready for commercial release or home use, just yet. But yes, they are being tested and being put through drills. That's correct, there are actually robots that are equipped with video sight, computer brains, lasers and functioning appendages to perform common tasks.
There May be a Tidy-Bot Soon Near You!
As you might have guessed, there are many aspects of these cleaning robots that aren't being freely discussed just yet – such as expected release dates.  There are videos available revealing some of the capabilities of these futuristic cleaners but we also know there are some obvious hurdles to overcome before we see that anticipated public release. These tidying robots will need to become faster to be more efficient. They will need to develop techniques and user interfaces that make these cool cleaning bots easy to program and handle other concerns before that happens.
So while we wait for the big reveal and as the race to release the first tidy-bot for home use is on, hang on to your trusted old vacuum cleaner, for now. Technology has already shown the world just how fast it is and how dramatically it can change everything and we shouldn't be surprised when technology finally finds a way into our homes. Perhaps even when we find a tidy-bot doing our chores.
That may be sooner than later.
Growing Up Near Nature Turns Children Into Happier Adults, According to a Research Study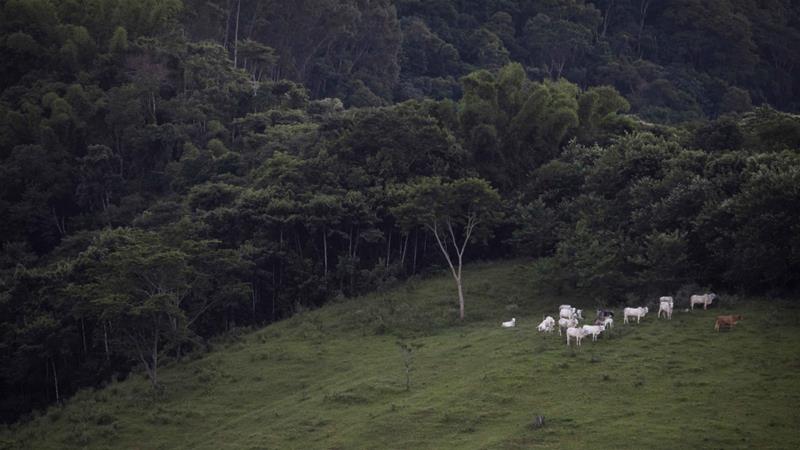 There are lots of different ways to grow up; however, there is a theory that those who grow up more in touch with nature are more likely to be happy as adults. While the reasoning behind this hypothesis was unclear at first, it is now obvious that being close to nature is better for the soul. The night sky is darker, making it easier for people to sleep. The air is cleaner since there isn't as much pollution out in the green areas. Finally, there is something that is claiming about watching the harmony of nature at work. Even though some people might be a bit hesitant to move this far away from civilization, there is now research showing that this kind of environment simply makes people happier.
Of course, people are always going to have their own personal preferences but the results of a recently published research paper are still intriguing. In a research paper that was completed in Denmark, a team of professionals followed close to 1 million people over the course of their childhoods. These were all children that were matched with appropriate controls for the completion of this study. The results of the study showed that the farther away from green children were, the more likely they were to develop a mental illness. Specifically, children who grow up exposed to the lowest levels of green were more than 50 percent more likely to develop mental health issues later in their life. This information was provided by databases kept by the Danish government.
To complete the study, researchers took a look at satellite images of the various parts of Denmark. They used these images to figure out how much green was located around the areas in which these children grew up. Green was used to indicate how much nature was nearby. Specifically, the participants did not have to grow up near a forest to be exposed to a ton of green and be free from mental illness. Simply being close to public parks and green spaces, which might include forests, would be enough.
One interesting finding was that people who were located in a higher socioeconomic class, despite living closer to the city, were still exposed to plenty of parks. This means that they have the ability to protect their children from being exposed to a risk factor of mental health issues, despite living in the city. It should come as no surprise that those who have access to more resources are less likely to develop mental health issues.
On the other hand, even controlling for this important factor, the researchers still showed that more green means a healthier mind and a happier life. The greater the percentage of someone's childhood spent near green spaces, the less likely they are to develop mental health issues as an adult. The researchers suggest that access to green spaces should be increased to allow people to spend more time near nature.
The professionals also say that more research is needed. Even though they found a strong correlation in the study, they also say that correlation does not necessarily increase causation. The results are still strong. People should make every effort to spend more time outdoors near green spaces. The air is cleaner. The mood is calmer. It is healthier for the mind. With these factors considered, it shouldn't come as a surprise that research is now showing that people need to spend more time disconnected from their devices communing with nature. Without a doubt, more parks are needed.