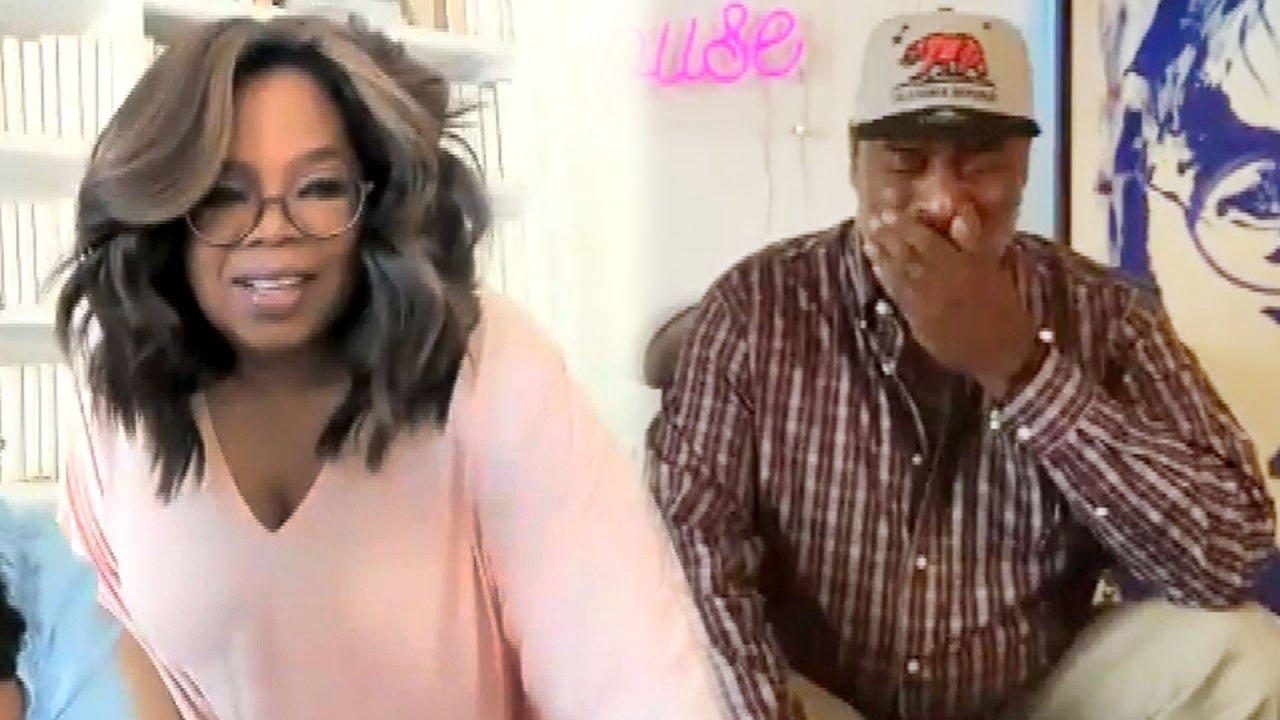 Richard Hutchins' Art Story Features Success in the Face of Homelessness
Homelessness often has a way of becoming hard for many people to escape. However, the recent success of artist Richard Hutchins has shown that it is never too late to improve yourself. This skilled artist had struggled with various challenges throughout his life before being discovered and becoming an acclaimed artist throughout Los Angeles.
Hutchins' Amazing Story
As a young boy, Hutchins was born into poverty in Georgia, where he had to work in the fields after school with his family at the age of six. During breaks, he learned how to create charcoal stickmen with twigs and the brown bags used for his farm work. His early ability in art just grew from there, as he focused more and more of his time on practicing and improving his skills.
In fact, Hutchins made a significant sale at 15, selling a painting for $1,500. However, unfortunately, this early success was interrupted when Hutchins was falsely accused of a crime and sent to jail in Los Angeles. He had moved to the area to find success as a painter and now found himself sitting in a cell for 22 hours a day with art brewing in his mind and waiting to come out in any way.
While he was allowed to write letters and draw on envelopes, this did not satisfy his need to create. He showed the kind of ingenuity here that would inspire his most excellent art – he mixed Skittles and M&M candy with water to remove some of the candy's dye. Using the hairs from his beard, he created a paintbrush on all sorts of different mediums. His jail art was featured in a Pasadena art gallery during this time.
More Struggles
Eventually, Richard was paroled from prison when it was found he was innocent of his crime. And while he worked for a studio in California as an artist for some time, a fire destroyed the building and around 800 pieces of his art. Without a job, he quickly became homeless and stayed that way for six years. However, he still worked constantly and became well known in the shelter community for his work.
And in April 2021, a blue van appeared near him with Charlie "Rocket" Jabaley in tow. This manager approached Hutchins and made big promises that Richard assumed were probably hot air. Nevertheless, he called Jabaley the next day and was taken to an art supply center. Here, he purchased $2,000 worth of art supplies, on Charlie's money, and was able to get started making real art again.
The Success
Since then, Hutchins has been the darling of the Los Angeles art community. Prints of his jail artwork now sell for around $700, with the originals going for $2,500. And Jabaley got Richard's work in the Sofitel gallery in Beverly Hills, where much of his work was featured. And another friend, who had held onto many of Richard's work over the years, donated it to Hutchins.
Since then, he has made around $250,000 on art sales. And while it was not an easy journey for him as a man, this success has helped to transform his life and has made him one of the most respected and promising artists in the California art scene.
It's a story that should inspire just about anybody, especially those artists who have struggled to get respect and have felt their careers slip away as they age. Sometimes, great artists mature late into success in their careers. And Hutchins can serve as an inspiration for those struggling in this way.

The Ancient Persian Method of Keeping Cool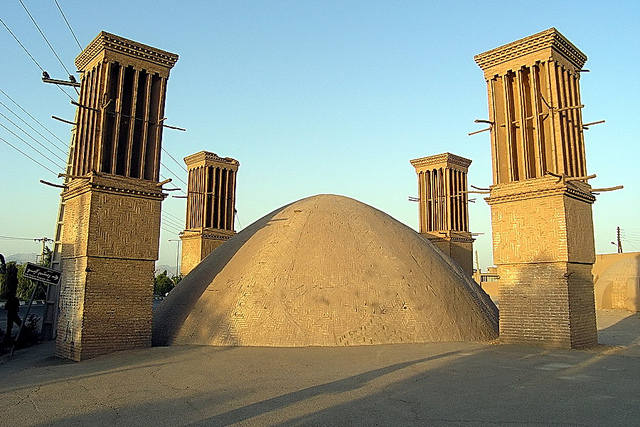 The desert tends to push the creativity of both nature and people. It can be an unforgiving place, the aridity sucking the moisture out of everything and making it hard to even scratch a living. However, for the resourceful, the desert simply ends up being another environment that requires a certain mindset to adjust.
In Iran, the modern territory of the ancient Persian empire, underground irrigation and water systems were used for thousands of years, long before anyone had air conditioning, much less refrigerators. However, a more interesting invention was the architectural concept of the wind catcher. Known locally as a bâdgir, the building type was regularly installed above the rooftops of ancient buildings in the area of Yazd. From a distance, they looked like squarish or rectangular in shape, and often protruded upward as a thin tower. The shape was intentional, however, as it fundamentally helped catch and funnel local winds down into the rest of the structure below.
The concept of the windcatcher is no longer used today. Electricity and modern appliances have made ancient architecture obsolete. Yet, at the time, these towers were very commonplace in ancient Persia, with openings intentionally crafted towards the direction of wherever the local winds would come from the most. Today, interestingly enough, the idea is starting to have a renaissance again, especially as electricity prices continue to rise and people are again becoming creative about seeking alternatives to expensive A/C.
The mechanism of aircatcher tower works with two key principles. First, it needs to be positioned in the right direction of the prevailing wind. This provides the pressure to push the air into and down the tower into the house when the winds are moving outside. Second, warm air rises. So, the hotter air inside the home seeks the highest point where to get out, and naturally replaces and moves upward and new air comes in and creates a lower, cooler level in the same rooms.
Of course, wind isn't just wind alone. It can carry a lot of stuff with it. That's how ancient cities have been buried over time. The tower design anticipates this problem as well, creating a catch basin for matter carried by the wind to drop at the foot of the tower as the wind comes in. The beneficial air moves throughout the home, but the dust and sand stay put, ready to be swept and dumped outside later on. Even more ingenious, some homes had the air move over internal water pools, which cooled the air down even further. Water is an exceptional heat sink, absorbing temperature and lowering heat considerably.
Of course, the building had to be constructed with a fine balance to make the air system work. Too many openings, and the pressure is lost. Too few openings, and not enough hot air escapes. The science of the tower architecture took a number of years to finesse, but it worked as early as 3,300 years ago. While the ancient Persian cities themselves are gone, with a few big relics left for history, the technology may still be relevant today. And, some are thinking why not try a good thing all over again? Especially given how limited resources are, an alternative to temperature control in the desert makes a lot of sense.