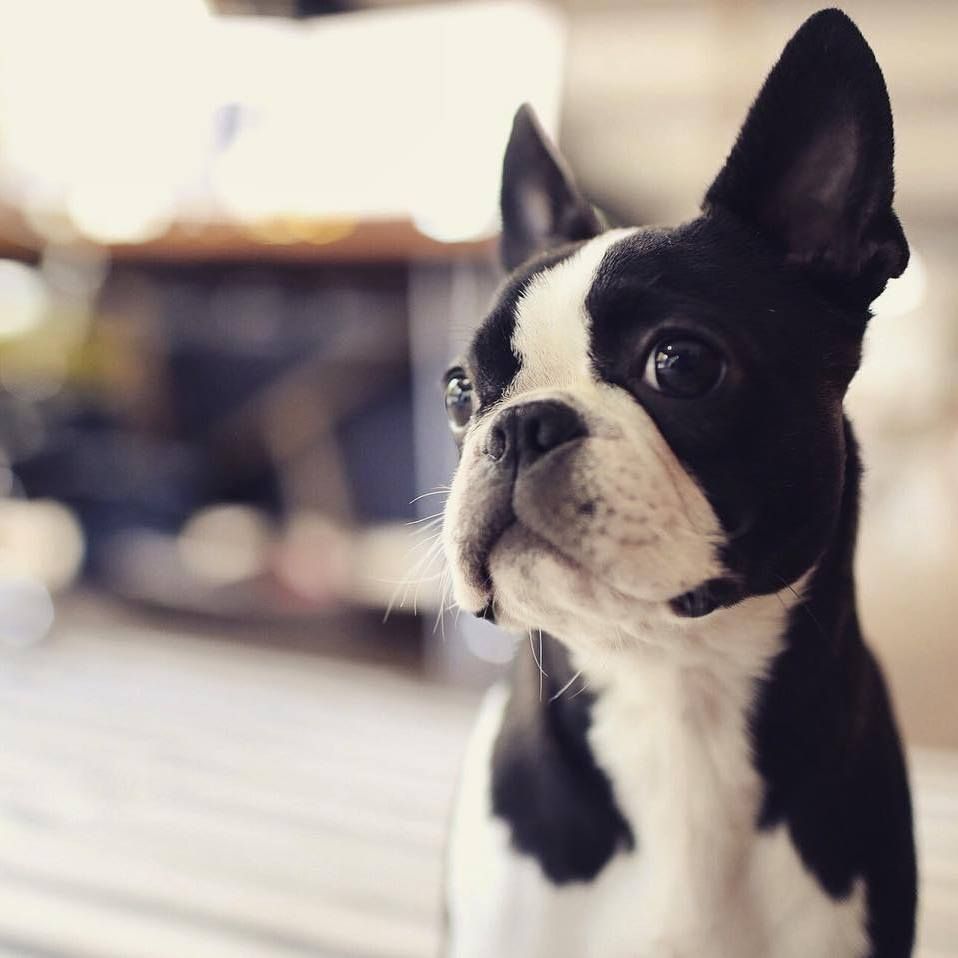 Reunited And It Feels So Good – Owner Finds Dogs After 3 Years
Peaches & Herb may have been on to something when they released that hit single back in 1979, at least in terms of pets and owners looking for them. This is the emotional story of a Boston Terrier named Ziggy who was loved and cared for by a Miami woman. Three years ago, Ziggy and this woman were separated, as pets sometimes are from their owners. The nature of the separation is up for debate; was Ziggy stolen from the woman's property? Or did Ziggy simply wander out of the yard? The details of the separation are not what's important here. What IS important is that this woman has spent the last three years searching for her beloved Boston Terrier through phone calls, adverts, social media posts, signs on telephone poles, you name it, she's probably done it.
Enter The Torneys
Brian and Danielle Torney foster dogs from time to time from their Port Charlotte home in Florida. They recently took on a new addition to the home, a Boston Terrier rescued by the Boston Terrier Rescue of Florida group. The Torneys were elated with the new pup and were nurturing the animal to eventually go to a good home. As always with each new addition, Brian scans the internet and social media posts to see if anyone was missing a dog. If nobody is located through this method, then the Torneys would continue to care for the dog until a new home can be found. Finding a previous owner in this fashion is akin to finding a needle in a haystack. But stranger things have happened in these searches and Brian was bowled over by what he found.
Previous Owner Located Through Modern Technology
Through Brian's perusing of Reddit and other sites, he came across a post by a woman from Miami trying to locate her missing Boston Terrier. Brian saw the pictures of the dog, and he compared the pictures to his new Boston Terrier and realized that the two dogs were one and the same. Brian was puzzled, how could this dog be 200 miles from his home?!? Where did the Boston Terrier Rescue team find this dog? Brain knew that he had a phone call to make.
The Phone Call
Brian called the number that was listed with the woman's post and was soon greeted by a woman's voice on the other end. Brian calmly explained that he was quite sure that he had her missing Boston Terrier and that he was located in Port Charlotte. The woman was overcome with elation, joy, and tears. She explained through happy sobs that her dog named Ziggy vanished three years ago, and she had some moments where her hope was failing, but she never lost it completely. In her heart, she knew that she would find him, no matter how long it took.
The Upcoming Reunion
The woman will be driving up from Miami to finally be reunited with her beloved Ziggy and the Torneys couldn't be happier about the news! Ziggy seems happier as well, wagging his little tail with a little more pizzazz than usual. This is a win for lost pets and pet owners, but it's a larger win for social media and the overall online community effort to get the news out about those owners who lose their loved pets.
Technology has helped out so many people over the years with advancements in medicine, quality of life, and staying in touch with loved ones. Much like old friends and high school classmates get back in touch through a site like Facebook, lost pets and their loving owners can eventually find each other over time, Ziggy and the Torneys are proof of that!
An Alligator Comfort Pet…Wait Wait What?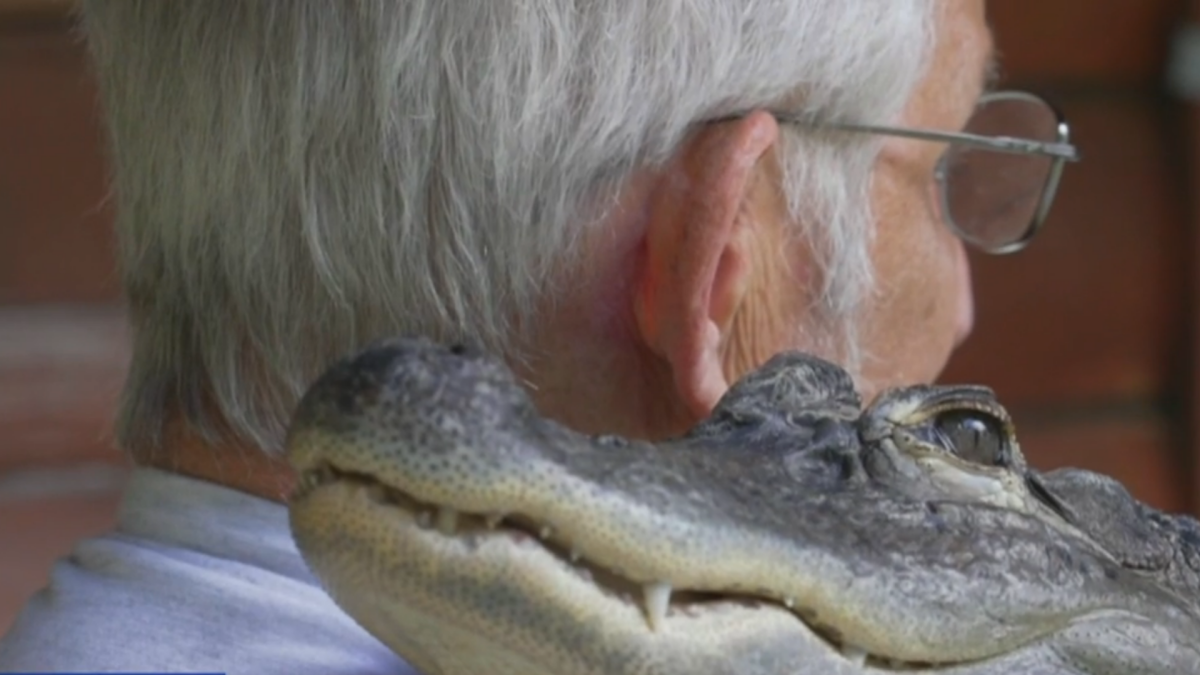 Joie Henney is the first to admit he has issues. Suffering from repeated deep depression, he has regularly had to seek out help to get out of deep funks that could become seriously negative. However, while many folks use counseling, pharmaceuticals or support groups, Henney has an odd comfort pet for emotional support. He has an alligator.
Personal pets are well-known for their mental health benefits, especially for people who otherwise suffer significantly from loneliness and isolation. And that emotional bond is not restricted to ordinary pets like dogs or cats. Many farm animals have been known to provide emotional support as well, like horses, ducks and even pigs. Some even had fictional made about the same. However, no one until Henney has specifically identified an alligator as a comfort pet.
Alligators are normally treated and placed in the category of dangerous predators. They are typically cold-blooded, no pun intended, killers that will snap at anything they consider food, including people. As it turns out though, Henney is also an alligator expert. So he knows a bit more about big lizards than the average person.
Dubbed, "Wally," Henney's comfort pet is a wayward fellow who first crossed paths with Henney when Wally mistakenly parked himself in a pond at the local Florida Disney World. Obviously, Wally and Disney visitors were not a good mix, so Henney was brought in to remove the confused alligator. Under state law, relocated alligators can't just be dumped in the wild again once they've been exposed to developed human areas, so Henney adopted the fellow instead. Wally can't complain much; he gets a steady diet of raw chicken legs and Cheetos at Henney's home in Pennsylvania.
Henney isn't an idiot about alligators either. From his own training and experience, Henney knows alligators will snap at anything near their face or head. Wally, for some reason, was not a snapper. In fact, Wally doesn't like to close his mouth. The odd behavior might explain why the alligator ended up at Disney World, unable to function normally in the wild. So, Henney figured out that Wally was very different and treated him accordingly. In his own words, Henney would describe their friendship and bond as very unique and special.
Um…what?
Henney himself has been through a lot. Having lost a number of close friends and relatives, he's been through the ringer with depression and many times would feel very down day to day. For some reason, Wally picked up on this and clearly made it evident he was there to help and comfort Henney. How was that signaled? Well, Henney would be sleeping on the couch and, since Wally was never kept in a cage, the alligator would find a way to get up on the couch and park himself on Henney. At least he didn't bite.
Some could argue the alligator just wanted to warm up on Henney since cold-blooded animals can't regulate their body heat well, but Henney has decided it's something more. These days, Henney brings Wally with him wherever he goes, whether it's on a walk or a visit to the doctor. Of course, they do have to keep their distance from folks, and the duo use the drive-through option a lot. Henney did get married as well, and Wally was the ringbearer. That said, no one was quick to grab the ring from the big lizard.
And for Henney, Wally has been a lifesaver, keeping the alligator expert out of depression and looking forward to tomorrow.