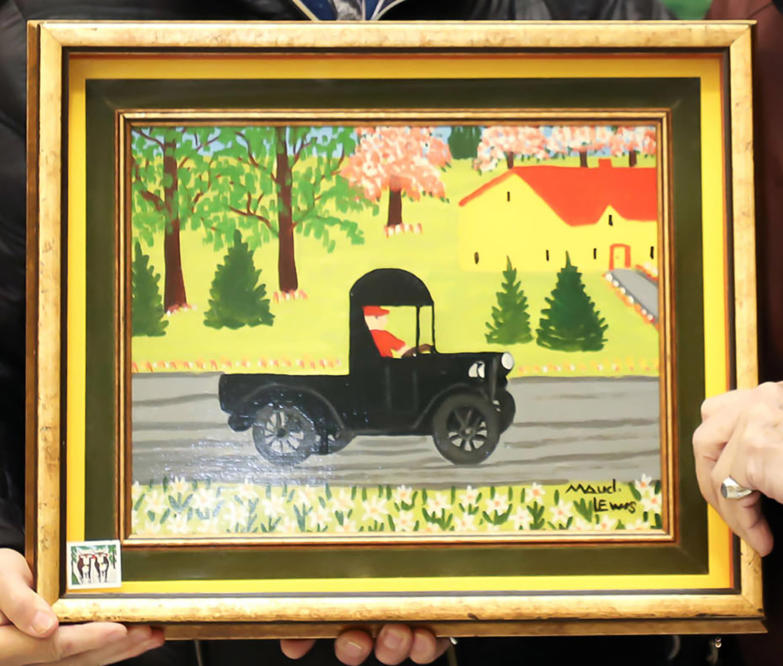 Restaurant's Regular Customer Trades Valuable Painting for Grilled Cheese Sandwich
Most people have or make a grilled cheese to achieve a full stomach. They don't expect that a melted cheese combination with pan-fried toast will turn into a small fortune. However, that was the case for one couple who focused on making and providing as many grilled cheese sandwiches as possible in a business day.
However, the perfect grilled cheese sandwich didn't happen yesterday or last week. Instead, the recipe that made Irene Demas a name on a map started some 50 years ago in London, a major city in Ontario Province. At the time, Irene and her husband had just been married. Tony Demas was trying to find a break in real estate, but it was Irene who saw a different path in food. The two talked and decided on a location that was going to give them a start as a restaurant. They named their first eatery The Villa.
However, neither of them had worked in food, much less commercial kitchen food preparation, even as a short order cook. So, Tony started off the venture, but within a few hours he asked Irene to step in and cover the kitchen. So, Irene started off with what she knew best, how to make grilled cheese sandwiches. It worked out well since that was the only thing that Irene knew how to make anyways, aside from boiling some water in a pot.
Of course, grilled cheese snacks weren't the only menu, and Irene did end up investing time in a culinary school to understand more about what to offer as well as how to make it well. In doing so, Irene developed a reputation for her cooking, and even got profiled on a local TV show. However, the grilled cheese sandwiches continued to be Irene and Tony's standby signature meal, which the locals kept coming back for more. That, in turn, helped bring in the cash that kept the business going.
Interestingly, one of their regular customers was a pair named John and Audrey Kinnear. And, amazingly, they were quite interested in trading John's artwork for lunch. In the 1990s, Irene and Tony had no idea who they were really talking to at the time. The Kinnears were simply local patrons and friends. Bartering seemed reasonable given the fact that Demas' liked John Kinnear's art and the Kinnears definitely liked Irene's sandwiches.
Over time, Irene and Tony ended up serving the Kinnears on a regular basis, providing daily meals even for John in between his painting stints. In return, the Demas' started picking up a few pieces here and there. One particular painting John gave them in trade for grilled cheese sandwiches covered a $25 tab and it was personal as well. John had painted his interpretation of The Villa, both as a payment and gift to the Demas'.
Much of John Kinnear's work was in watercolors, soft and delicate but also eye-catching. Many of the images covered the local countryside or animals common to the area on farms or recognizable wildlife. As it turned out, however, John Kinnear's work became far more popular over the years. And, for Irene and Tony Demas, the paintings that John provided them as food payment ended up being worth more than the meals provided, a lot more.
When all was said and done, the paintings that Irene and Tony collected from the Kinnears ended up years later being worth hundreds of thousands of dollars in the fine art world. Consider it dividends on a very delicious grilled cheese sandwich serving.
New Zealand Embraces Wildlife Revival Amidst Conservation Craze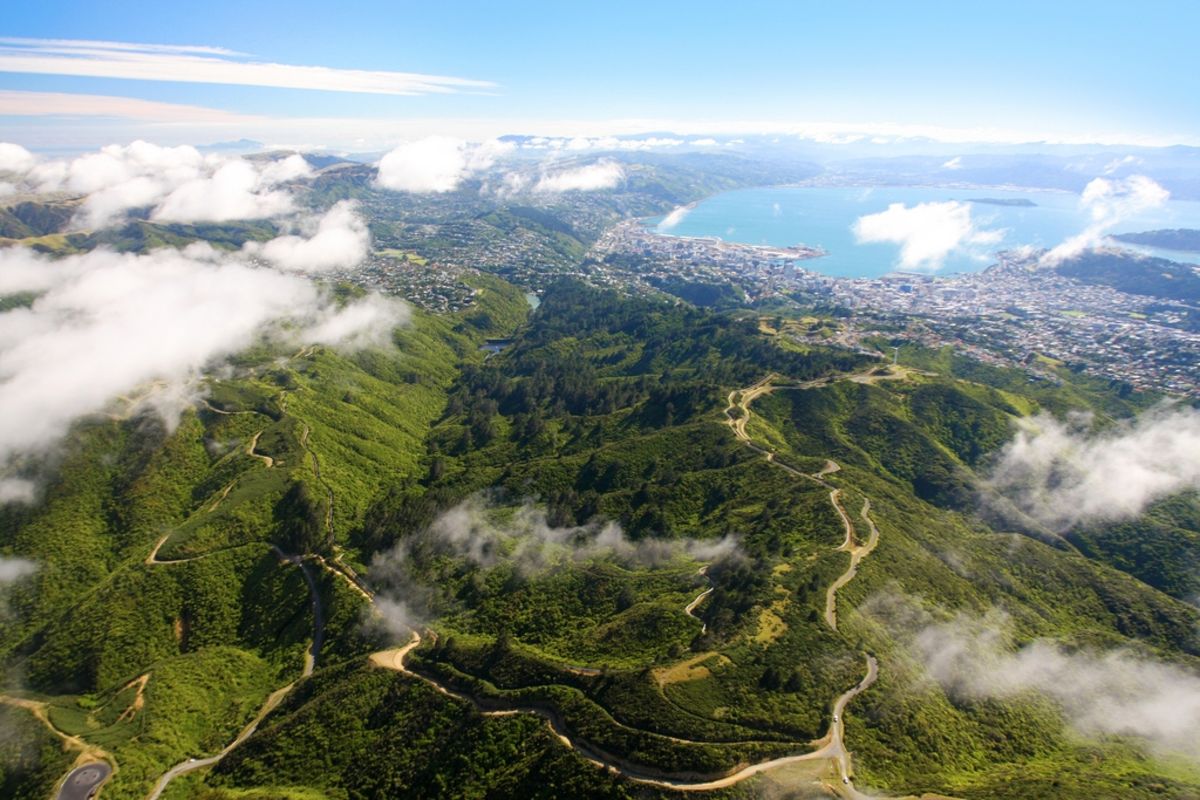 We are increasingly living in environmentally aware times. As more and more consumers turn to companies that embrace environmentalism, it is becoming increasingly clear that the world is in the middle of its conservationist craze. Nowhere has this been better embodied than in the capital of New Zealand, Wellington. Since the inception of Zelandia, a fully-fenced urban eco-sanctuary, Wellington has been embracing an explosion of wildlife and a passion for animals that has seemingly changed the entire city.
Let's take a closer look at Zealandia as we seek to better understand the conservation craze taking over Wellington.
Welcome to Zealandia
The implementation of Zealandia has helped Wellington experience an explosion in the wildlife that harkens back to its state of yesteryear, long before the arrival of humans and pests such as rats and birds that came along with them. Zealandia is the world's first fully-fenced urban eco-sanctuary and it is just a ten-minute drive from downtown Wellington. Zealandia seeks to emulate a part of Wellington's past, bringing a slice of nature back to life reminiscent of the area some 700 years ago.
James Willcocks is the Project Director for Predator Free Wellington, a group that focuses on a community-wide effort to eradicate pests in the area. Willcocks spoke in an interview regarding Zealandia and its impact on the surrounding area. Willcocks said, "In this era where there are so many negative signals from the world – global species decline, COVID, climate change – there's something people can do in their backyards."
Willcocks and the team at Predator Free Wellington are focused on making the nation free from predators such as stoats, weasels, and rats – as well as other problematic predators in the area. In getting rid of these pests, Willcocks has been instrumental in helping to rejuvenate Zealandia.
Danielle Shanahan is the Chief Executive at Zealandia and they were quick to emphasize the work being done on a local level. Shanahan said, "I don't think anyone could have predicted this level of success in terms of the bird community."
Thanks to the efforts of Zealandia and Predator Free Wellington, Shanahan says, "Species that have been gone from this region for over 100 years (have returned)."
New Zealand has experienced many conservation success stories in recent years, with the most notable among them being that of the endangered kaka. The endangered Kaka is a large green parrot that faced extinction due to habitat loss and predation. Another similar success story in the rehabilitation field is that of the Tui, and the kereru pigeon.
Local sightseers are reveling in the ecosystem revitalization that Zealandia has been working on. Not only have bird encounters increased in the region, but marine animals have even returned to the water of the nearby harbor. Fur seals and dolphins are exceedingly common, while orca will arrive several times throughout the year to feed on stingrays.
Dianella Biaggo of the Wellington City Council said, "It's pretty extraordinary when we have orca visible from our downtown buildings."