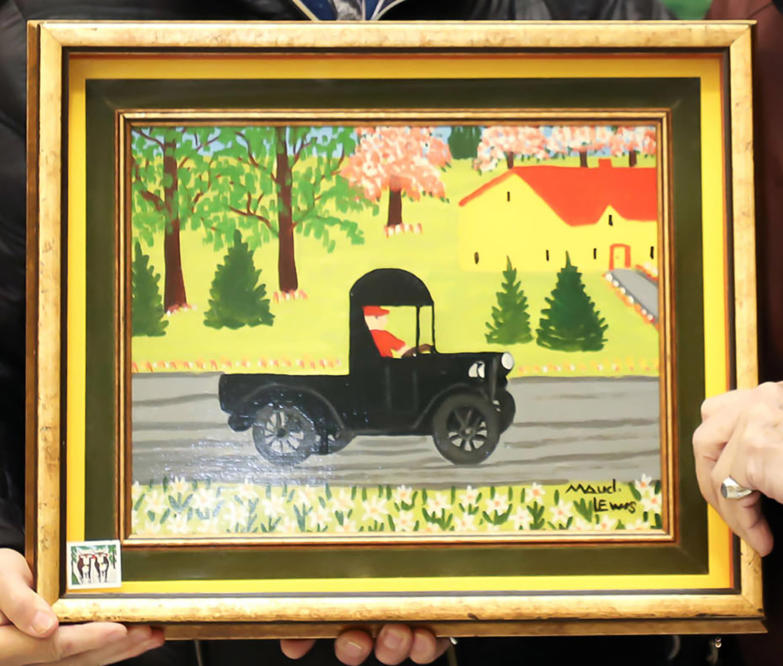 Restaurant's Regular Customer Trades Valuable Painting for Grilled Cheese Sandwich
Most people have or make a grilled cheese to achieve a full stomach. They don't expect that a melted cheese combination with pan-fried toast will turn into a small fortune. However, that was the case for one couple who focused on making and providing as many grilled cheese sandwiches as possible in a business day.
However, the perfect grilled cheese sandwich didn't happen yesterday or last week. Instead, the recipe that made Irene Demas a name on a map started some 50 years ago in London, a major city in Ontario Province. At the time, Irene and her husband had just been married. Tony Demas was trying to find a break in real estate, but it was Irene who saw a different path in food. The two talked and decided on a location that was going to give them a start as a restaurant. They named their first eatery The Villa.
However, neither of them had worked in food, much less commercial kitchen food preparation, even as a short order cook. So, Tony started off the venture, but within a few hours he asked Irene to step in and cover the kitchen. So, Irene started off with what she knew best, how to make grilled cheese sandwiches. It worked out well since that was the only thing that Irene knew how to make anyways, aside from boiling some water in a pot.
Of course, grilled cheese snacks weren't the only menu, and Irene did end up investing time in a culinary school to understand more about what to offer as well as how to make it well. In doing so, Irene developed a reputation for her cooking, and even got profiled on a local TV show. However, the grilled cheese sandwiches continued to be Irene and Tony's standby signature meal, which the locals kept coming back for more. That, in turn, helped bring in the cash that kept the business going.
Interestingly, one of their regular customers was a pair named John and Audrey Kinnear. And, amazingly, they were quite interested in trading John's artwork for lunch. In the 1990s, Irene and Tony had no idea who they were really talking to at the time. The Kinnears were simply local patrons and friends. Bartering seemed reasonable given the fact that Demas' liked John Kinnear's art and the Kinnears definitely liked Irene's sandwiches.
Over time, Irene and Tony ended up serving the Kinnears on a regular basis, providing daily meals even for John in between his painting stints. In return, the Demas' started picking up a few pieces here and there. One particular painting John gave them in trade for grilled cheese sandwiches covered a $25 tab and it was personal as well. John had painted his interpretation of The Villa, both as a payment and gift to the Demas'.
Much of John Kinnear's work was in watercolors, soft and delicate but also eye-catching. Many of the images covered the local countryside or animals common to the area on farms or recognizable wildlife. As it turned out, however, John Kinnear's work became far more popular over the years. And, for Irene and Tony Demas, the paintings that John provided them as food payment ended up being worth more than the meals provided, a lot more.
When all was said and done, the paintings that Irene and Tony collected from the Kinnears ended up years later being worth hundreds of thousands of dollars in the fine art world. Consider it dividends on a very delicious grilled cheese sandwich serving.
Whales Adopt Other Whales, Even Between Species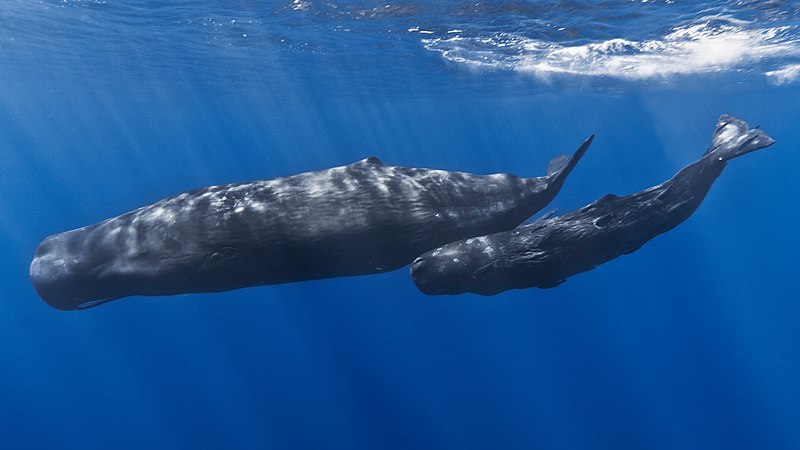 Do animals adopt young of other species? It's been known to happen among canines as well as raptors. However, for the first time, marine scientists have now confirmed whales are willing to adopt the young of different whale species as well.
As it turns out, an orphaned humpback whale has found a new parental figure with a southern right whale, completely mixing two different breeds of whale. Granted, both are large sea mammals, both breathe air and generally consume the same food groups, and they are technically both whales. But in the animal world, the differences are as distinct as a horse to a cow or a dog to a black bear. However, there the pair were, swimming together and clearly bonded right off the coast of an Esperance beach. From the researcher's perspective, the answer is clear; the adult southern whale has adopted the young and clearly smaller humpback whale.
Interestingly, the difference was caught immediately. Instead, it was Jess Wohling going over her work on a recent photography shoot who figured out what she was looking at was two different whales acting like mother and pup. At first, Wohling thought there was a camera glitch or a bad light exposure. However, as she studied the digital images from her camera, it became very clear, two different whales were swimming next to each other in tandem or like a parent and child whale pod. With the detail captured by the camera, Wohling compared the aspects of her image to whale images on the Internet, and she confirmed her hunch.
At that point, Wohling transmitted the digital image files to a whale researcher she knew, Katy Fannei. Looking at the images, Fannei not only confirmed Wohling's assumption, she was also shocked by the documented behavior and pretty much floored. The news hit the digital wire immediately as Fannei started sharing the news with everyone she knew in her professional circle. Everyone who got the communication and images, including researchers with far more experience than Fannei were also shocked by the apparent adoption behavior.
While it is quite possible for southern right whales to come into contact with humpback whales, they almost never converge with each other for any extended period of time. A lot of new hypotheses started getting thrown around. Was the southern right whale a female in mothering mode? Maybe it lost its own pup and the timing of finding a stray humpback child was a coincidence, or maybe some sort of protection in company perspective was going on. Most agreed on the idea of adoption taking place. Again, this wasn't unheard of in other species. Recently, an eagle pair adopted a falcon fledgling in Canada and have been raising it along with their eaglets.
The key behavior pattern arguing for adoption involves the close positioning of the humpback pup to the adult southern right whale in the water. It literally looks like a mother and child whale behavior. The major filter now is determining whether the pair are already tracked somewhere in the known southern right whale database the researchers use. If not, then the discovery will represent a unique and new biological finding.