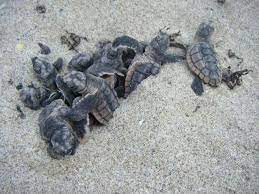 Residents of Florida Condo Protect Sea Turtle Nest
In a heartwarming display of environmental responsibility, residents of a condominium in Redington Beach, Florida, have shown utmost respect for a sea turtle nest located in their beach access area. Understanding the importance of protecting these endangered creatures, the residents have embraced their role in safeguarding the nest and complying with Florida's Marine Turtle Protection Act.
Disturbing a sea turtle nest is not only unethical but also a crime in Florida. Under the state's Marine Turtle Protection Act, tampering with a sea turtle nest is considered a third-degree felony. This legislation aims to safeguard the fragile and threatened sea turtle population, ensuring their nesting habitats remain undisturbed. The residents of the condo in Redington Beach have recognized the significance of these laws and have taken steps to protect the nest.
The sea turtle nest in question happens to be located at the bottom of the beach access stairs for the condominium. To prevent accidental disturbances, the condo administration has cordoned off the area, rendering the gate inaccessible. By doing so, they have created a safe zone for the nest, ensuring that residents and visitors do not unknowingly trespass upon it. As an alternative, a sand pile has been constructed to provide an alternative pathway to the beach.
Residents of the condo have shown a remarkable attitude towards the situation, recognizing that this is a natural occurrence and a temporary inconvenience. Barry Peters, a condo resident, emphasizes that coexisting with nature is crucial and that they must adapt to these circumstances. Other residents, like Louie Ann Stottler, express their admiration for sea life and acknowledge that humans are newcomers to the area. They understand the importance of cooperating with nature and have even made efforts to reduce light pollution, which can disorient sea turtle hatchlings.
Lindsey Fynn, the sea turtle conservation program manager at Clearwater Marine Aquarium, praises the dedication of Turtle Patrol, a team responsible for monitoring a 21-mile stretch of beach in Pinellas County during the turtle nesting season. The team diligently monitors the nests to ensure their safety and protection. With their expertise, they educate residents and visitors about the significance of giving sea turtles space and reporting any instances of vandalism.
The actions of the condo residents highlight the importance of respecting and protecting wildlife. Their cooperation demonstrates a deep understanding of the vital role sea turtles play in maintaining the ecological balance of our oceans. By adhering to the protective measures outlined in Florida's Marine Turtle Protection Act and working hand in hand with conservation organizations, residents are actively contributing to the preservation of these magnificent creatures for future generations to admire.
500,000-Year-Old Wooden Structure Rewrites History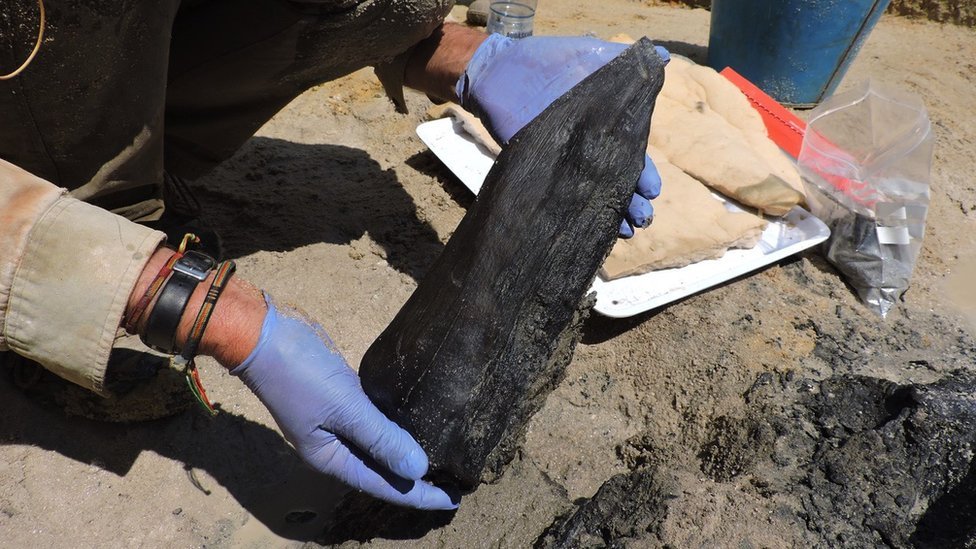 In an archaeological discovery, a wooden structure dating back an astonishing 500,000 years has been unearthed on the banks of a river in Zambia, challenging long-held beliefs about the capabilities of ancient humans. Researchers stumbled upon these ancient wooden logs, a revelation that has the potential to reshape our understanding of the lives of early humans.
The find, located on the riverbanks near Zambia's Kalambo Falls, provides compelling evidence that stone-age people may have constructed primitive shelters, forever altering our perception of their intelligence and resourcefulness. Archaeologist Prof Larry Barham, who led the research, was profoundly impacted by the discovery, stating, "This find has changed how I think about our early ancestors."
What makes this find truly remarkable is that it suggests ancient humans did more than merely survive; they thrived by creating something entirely new. These early humans exhibited intelligence, imagination, and craftsmanship by fashioning structures from wood, a material that had never before been transformed into such large and sophisticated objects.
The researchers also uncovered ancient tools, including digging sticks, but the most exciting find was two pieces of wood positioned at right angles to each other. "One is lying over the other, and both pieces of wood have notches cut into them," explained Geoff Duller, a professor of geography at the University of Aberystwyth and a member of the research team. "You can clearly see those notches have been cut by stone tools, making the two logs fit together to become structural objects."
Radiocarbon dating confirmed the wood's age, placing it at a staggering 476,000 years old. This revelation has ignited curiosity about the woodworking traditions of ancient societies, challenging the prevailing notion that early humans led simplistic, nomadic lives.
Perrice Nkombwe, a team member from the Livingstone Museum in Zambia, expressed her astonishment, saying, "I was amazed to know that woodworking was such a deep-rooted tradition. It dawned on me that we had uncovered something extraordinary."
The preservation of the wooden structure itself is a miracle. Typically, wood decays over time unless preserved under specific conditions. However, in the waterlogged environment along the Kalambo Falls, the wood remained intact, essentially pickled by the elements for millennia.
While the exact purpose of this ancient wooden structure remains a mystery, it has sparked numerous speculations. Prof. Duller suggests it might have been used as a place to sit beside the river and fish, although a complete understanding of its function remains elusive.
Moreover, the identity of the individuals who constructed this structure raises intriguing questions. "We don't know – it could have been Homo sapiens, and we just haven't discovered fossils from that age yet," Prof. Duller added. "But it could be a different species – [perhaps] Homo erectus or Homo naledi – there were a number of hominid species around at that time in southern Africa."
This discovery has the potential to enrich our understanding of ancient woodworking techniques, craftsmanship, and human interaction with the environment. As researchers continue their work at the Kalambo Falls site, the pages of history are being rewritten, and our appreciation for the ingenuity of our ancient ancestors grows ever deeper.