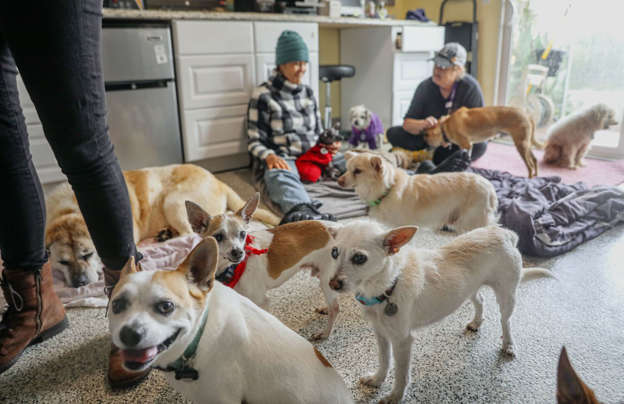 Rescuing Senior Dogs And Giving Them The Best Home
There is a location that goes by the name of Frosted Faces Foundation. Located near the town of Ramona, two acres are home to senior dogs who are completely cared for by a dedicated rescue program.
The program is more than just a simple kennel. Instead, it's designed to be a comfortable home, with comfortable dog beds, blankets, sweaters for canines that get cold, and regular activities. There is also a program for those with arthritis and health problems to get their regular medicine as well. And the dogs reflect their care; their eyes tell the story of appreciation for the care they receive.
All of the dogs rescued have had some kind of loss. Whether its psychological, in the form of abandonment, or physical in the form of harm and injuries, they've all suffered from something. So, one of the things the Foundation makes a point of achieving is providing a comfortable life for the dogs taken in by the rescue operation.
The Foundation was established in 2014, at that time being a simple group trying to create a bond between various dog owners that wanted to give their dogs more socialization. Andy and Kelly Smíšek, finally created a real rescue location and, surprisingly, as soon as they opened the front doors, a family showed up to adopt a dog.
The non-profit makes a specific point of helping older dogs. These canines have the hardest chance of being adopted, oftentimes being passed over by families who want a younger dog that will grow up in front of them and will live longer. The value of longevity is something that older dogs have very little currency, so they automatically lose in most adoptions. It doesn't help that older dogs have more health problems and behavioral issues as well. That combination only decreases their chances of adoption.
The rescue operations have made a huge impact. In 2022 it produced 406 adoptions, placing that number of older dogs in homes that will genuinely care for them. Small dogs are the fastest to place, but larger dogs can be adopted out as well within a few months of dedicated work. One of the key factors that helps is the fact that the rescue makes a point of covering the medical costs of the adopted dogs. That commitment allows the older dogs to be accepted versus rejected over fears of their expensive care otherwise. It's not a small commitment; guaranteeing the care of over 1,500 dogs charges something past $83,000 a month. The cost is addressed through donations and fundraising.
So, if you know an old dog that needs help, know there's also a place that wants to care for it in Ramona. It's just a matter of getting the dog to its better home.
California Costco Worker's Act of Kindness Earns Him Employee of the Month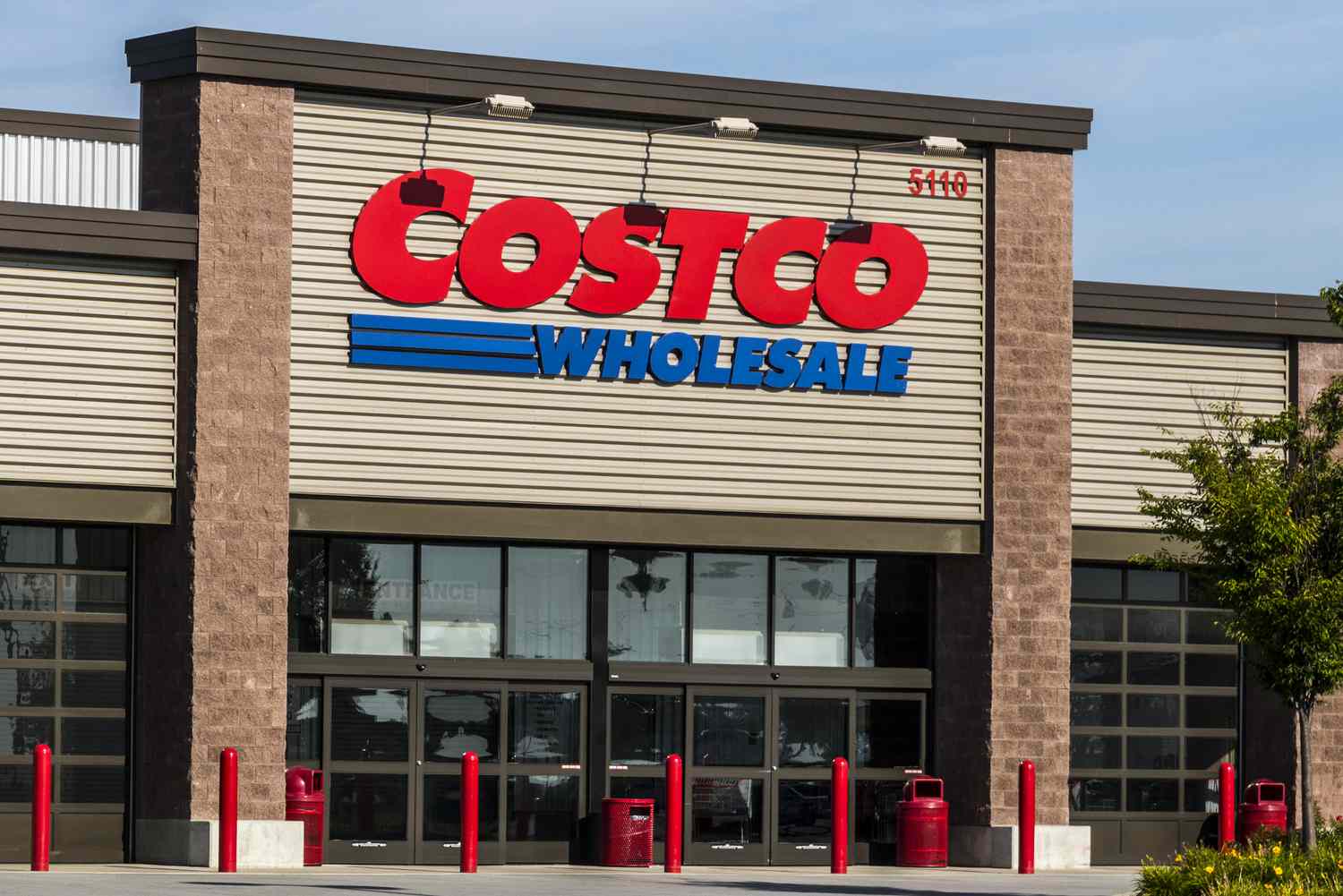 In the bustling aisles of a Costco store in Clovis, California, a heartwarming story of honesty and compassion recently unfolded. John Sotelo, a dedicated employee, was going about his daily tasks, putting away cases of water, when he stumbled upon an envelope that would change the course of his day and touch the hearts of many.
As Sotelo reached for one of the water pallets, his sharp eyes caught sight of a small envelope nestled among the bottles. Curiosity piqued, he picked it up and decided to take a look inside. To his astonishment, he discovered an incredible sum of $3,940 in cash within the envelope.
Most people might have been tempted to keep such a substantial amount of money, but not Sotelo. He knew that this money belonged to someone, and his strong sense of honesty and integrity guided his actions. Without hesitation, he promptly informed his manager about the discovery.
Sotelo's manager quickly recognized the gravity of the situation and decided to review the store's customer surveillance footage to identify the owner of the lost envelope. It wasn't long before they located the rightful owner, a Costco member who had unknowingly dropped her precious savings.
What followed was a heartwarming reunion between John Sotelo and the envelope's owner. The member was overwhelmed with gratitude and could hardly contain her emotions as she thanked Sotelo profusely. She explained that the money was intended for her children's education, making Sotelo's act of kindness all the more significant.
Sotelo's selfless and honorable action didn't go unnoticed by his colleagues and superiors. In recognition of his integrity and compassion, he was awarded the coveted title of "Employee of the Month."
Sotelo's unwavering honesty and his commitment to helping others in their time of need remind us all of the power of simple acts of kindness. His story also highlights the importance of maintaining our faith in the goodness of humanity and the belief that doing the right thing is always worth it, no matter the circumstances. John Sotelo's actions have not only earned him recognition but also the admiration and gratitude of his community, proving that integrity and compassion are values that should be celebrated and upheld.