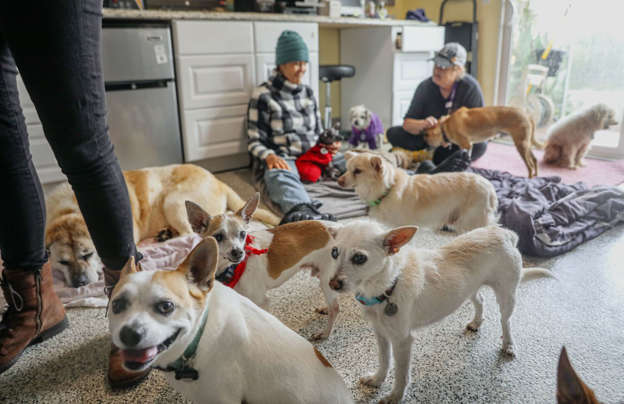 Rescuing Senior Dogs And Giving Them The Best Home
There is a location that goes by the name of Frosted Faces Foundation. Located near the town of Ramona, two acres are home to senior dogs who are completely cared for by a dedicated rescue program.
The program is more than just a simple kennel. Instead, it's designed to be a comfortable home, with comfortable dog beds, blankets, sweaters for canines that get cold, and regular activities. There is also a program for those with arthritis and health problems to get their regular medicine as well. And the dogs reflect their care; their eyes tell the story of appreciation for the care they receive.
All of the dogs rescued have had some kind of loss. Whether its psychological, in the form of abandonment, or physical in the form of harm and injuries, they've all suffered from something. So, one of the things the Foundation makes a point of achieving is providing a comfortable life for the dogs taken in by the rescue operation.
The Foundation was established in 2014, at that time being a simple group trying to create a bond between various dog owners that wanted to give their dogs more socialization. Andy and Kelly Smíšek, finally created a real rescue location and, surprisingly, as soon as they opened the front doors, a family showed up to adopt a dog.
The non-profit makes a specific point of helping older dogs. These canines have the hardest chance of being adopted, oftentimes being passed over by families who want a younger dog that will grow up in front of them and will live longer. The value of longevity is something that older dogs have very little currency, so they automatically lose in most adoptions. It doesn't help that older dogs have more health problems and behavioral issues as well. That combination only decreases their chances of adoption.
The rescue operations have made a huge impact. In 2022 it produced 406 adoptions, placing that number of older dogs in homes that will genuinely care for them. Small dogs are the fastest to place, but larger dogs can be adopted out as well within a few months of dedicated work. One of the key factors that helps is the fact that the rescue makes a point of covering the medical costs of the adopted dogs. That commitment allows the older dogs to be accepted versus rejected over fears of their expensive care otherwise. It's not a small commitment; guaranteeing the care of over 1,500 dogs charges something past $83,000 a month. The cost is addressed through donations and fundraising.
So, if you know an old dog that needs help, know there's also a place that wants to care for it in Ramona. It's just a matter of getting the dog to its better home.
Generous Farmer Secretly Paid Alabama Residents Pharmacy Bills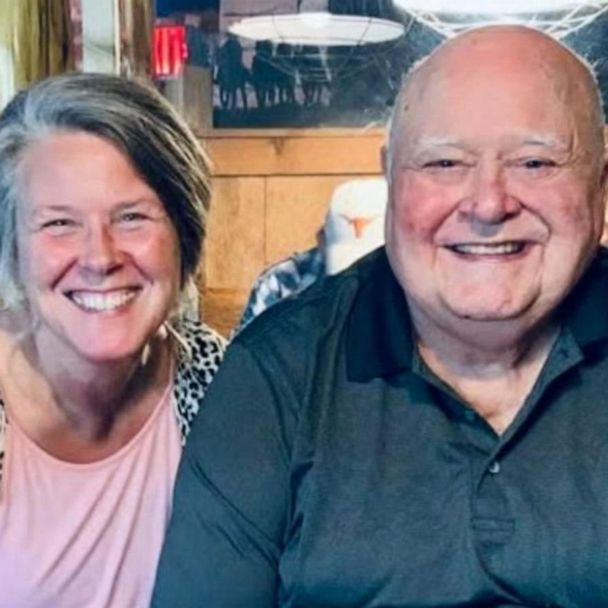 Alabama farmer Hody Childress has recently drawn recognition for his secret deeds of goodwill toward his neighborhood. Childress has been covering people's pharmacy expenses in secret to make it easier for individuals in need to pay for the prescriptions they need. His charitable contributions weren't revealed until after he passed away. People were inspired by his good deeds.
Childress, a farmer for more than 40 years, started paying people's pharmacy bills as a way to give back to his neighborhood. As someone who has been blessed in life, he says, "I wanted to help others who may not be as fortunate."
The people Childress has assisted have been profoundly affected by his unselfish deed of charity. One person thanks Childress for helping them, as they were unable to pay the hefty cost of their chronic condition's medication. "Hody came to my aid when I was unsure how to pay for my prescription. I will always be grateful to him for his kindness because he saved my life "they claim.
Childress's actions have also inspired others in the community to do the same. "I may not have much money to give, but I can definitely spare some for those in need," says one community member. "Hody has set a great example of how one person's kindness can make a big difference in the lives of others."
Childress's secret acts of kindness have not gone unnoticed, and he has been recognized by local organizations and businesses for his generosity. "Hody is a true role model in our community, and we are proud to have him as a member of our community," says a representative of a local pharmacy.
The actions of Hody Childress serve as a testament to the effectiveness of charity and kindness. His discreet gestures of generosity haven't just assisted individuals in need; they've also motivated others to follow in his footsteps. His unselfish acts have had a significant positive impact on many people's lives as well as a long-lasting effect on his town.