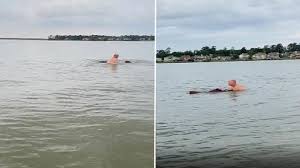 Rescuing a Dog That Was Abandoned in a Lake
People get trapped in lakes relatively frequently. It's always important to know that other people will try to help when a catastrophe like that happens. Dogs and other animals can get into similar situations. Dogs can swim a little bit, but they're not the best swimmers. They can also panic when they're in these circumstances. Fortunately, there are plenty of people who are willing to help them.
Quenton and Rebecca Champ live in Texas, near Lake Houston. This is in Houston. For the most part, the two of them tend to see similar animals near the lake. There are many wild birds that rest there. However, for the most part, it's not an especially vibrant ecosystem.
Many animals are nervous about living on or near lakes that have a lot of human homes near them. Wild animals tend to avoid humans. The animals that live near lakes tend to be fairly small. There are lots of insects and rodents there, and the birds will eat the insects.
People who come to visit lakes will usually appreciate the natural beauty of the lake itself. They won't necessarily focus on the wildlife in a lot of cases. While people will go to the ocean just to see whales, dolphins, sea birds, fish, and other famous animals, there is just less to see in lakes like Lake Houston. It's one of the most famous lakes in the area, but it's not known for its animal life.
Of course, since there are lots of people in the area overall, that means that there will be lots of domesticated animals, like dogs and cats. These animals don't know how to survive in threatening natural areas, since they have depended on humans for their entire lives. When they do get stuck in places like lakes, they will often struggle with basic survival. They're also more likely than many wild animals to get trapped inside of lakes in the first place.
Rebecca Champ saw evidence of this trend firsthand. She saw something that appeared to be swimming around with no direction in the very center of the natural lake.
She could not see what the animal was at first, given the size of a lake like this and the relative size of a dog. It just looked like a big, dark shadow. Fortunately, she had a set of binoculars, which made it easier for her to identify the animal herself. It turned out that it was a dog and not something wild.
Rebecca Champ and Quenton Champ may never know exactly what happened to the dog, but it looks like it was abandoned in one way or another. It would explain how it got there in the first place. Many dogs would not be especially good at swimming that far.
Even though dogs can be curious about lake habitats, they're not going to want to go exploring at a distance like that. Too many former dog owners seem to believe that a dog's natural instincts are going to suddenly appear, and the dog will be able to function in the wild like any other animal. Dogs that have always lived indoors cannot do this, because those survival skills are at least partly learned behaviors. What happened to this particular dog is not very surprising as a result.
Rebecca Champ and Quenton Champ own a boat, and they were able to use that in order to successfully rescue the dog. They performed the boat rescue well. The dog was very cold, but it looks like the poor animal is still going to be all right for the future.
"Superhero of the homeless!" Chants in Santiago describe real-life Batman that gives food to the homeless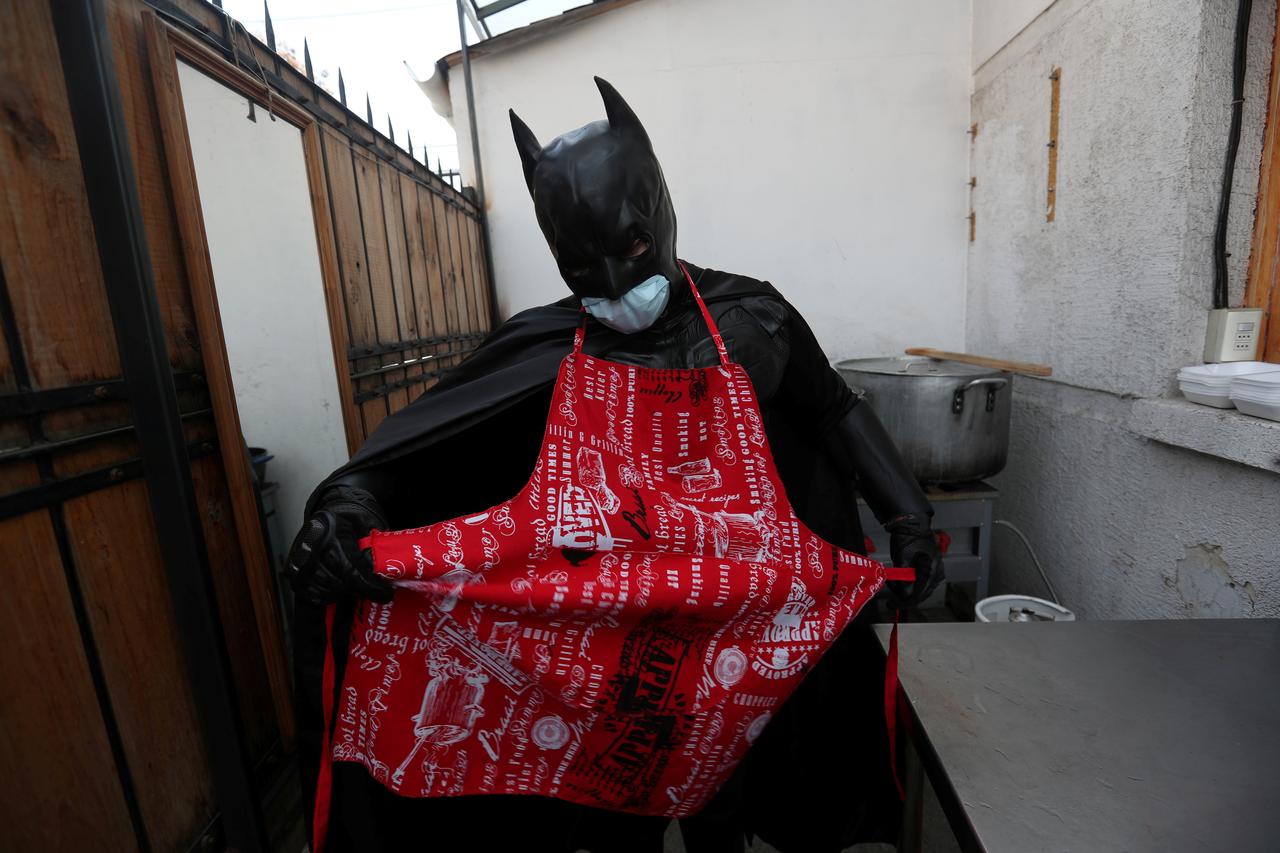 Unlike the fictional city of Gotham, the streets of Santiago are very real, but running in the dark, and fighting hunger is a true life superhero with the face of the Dark Knight, Batman.
Now he doesn't ride a Batmobil or know the first thing about Brazilian jujitsu, but he does his best in making life better for the homeless on the streets of Santiago by bringing them food on a regular basis. He doesn't solve crime or own any special combat gadgets, but he protects the homeless civilians from the villain of hunger and malnutrition.
With his Batmobil-esque SUV, he rides around the city distributing hot meals in his impressive costume- a cape and two masks, one with the typical bat ears and eye slots, and other for protection from the Coronavirus (even the fictional batman wasn't immune to viral diseases. So yeah, this one had to protect himself.)
The self-proclaimed "Solidarity Batman" is contributing his quota in making lockdown and the wave of the pandemic less agonizing for individuals on the streets, and we must say that he is doing a hell of a job. Many of his beneficiaries have only good things to say about him, and are super grateful for his selfless acts of benevolence.
Just like Bruce Wayne, this Batman knows his way around words, and he sure drops a few words of motivation, humor, and affection to people alongside giving them food.
What a guy!
He fills their stomachs, and gives them words of hope? If we didn't know better, we would be clamoring for the Avengers to consider him joining their team- Captain America certainly needs some real competition in motivational speaking.
According to him, Batman was the perfect superhero for his mission, as he represents community unity, and is loved by the people.
"Look around you, see if you can dedicate a little time, a little food, a little shelter, a word sometimes of encouragement to those who need it," he said in an interview.
Just like most masked superheroes, Santiago's Caped Crusader prefers to keep his identity unknown. But his face doesn't matter, does it? His good works already paint him as a beacon of hope and the world would be a better place if there were more of him running around.