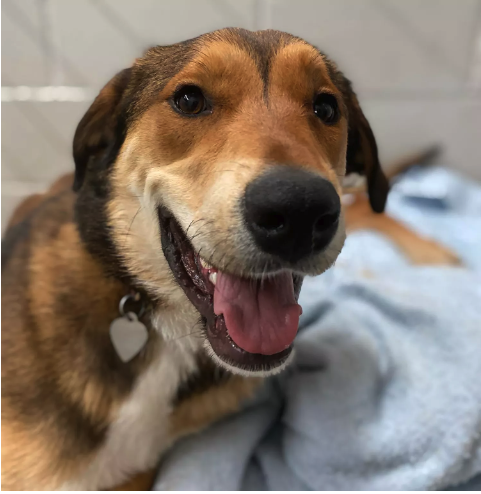 Rescue Dog Walks 10 miles Back to Former Shelter and Rings Doorbell
A lost dog named Bailey from El Paso, Texas recently made a miraculous return to her rescue after being missing. She was recently adopted into her forever home, 10 miles from the shelter when she escaped.
Her new owners searched the neighborhood and posted on social media. There were a few sightings of Bailey, but no one was able to catch her.
Miraculously, Bailey made it back to the rescue and rang the doorbell to alert them of her presence. The owners were shocked and overjoyed to see their pet and quickly took her inside to provide her with food and water. The rescue said:
"Bailey is now safe. To all those who searched, spotted, called, hoped – we thank you. As we know, dogs are incredible. Bailey made her own way back to ARL and rang our ring doorbell at 1:15 am, saying she wanted in. Staff rushed to the shelter and put Bailey in her run," the rescue posted with a photo of Bailey taken by the facility's doorbell camera.
Bailey's return was a mystery to her owners and the local community. How she found her way back to her home from several miles away remains unknown. Some experts believe that dogs have a remarkable sense of smell and can use it to navigate their way back to familiar places.
Bailey's story has spread quickly and has inspired many people. It is a testament to the remarkable resilience and intelligence of dogs and the strong bond they can form with their caretakers.
Lion At Zoo Boise Finally Getting A Friend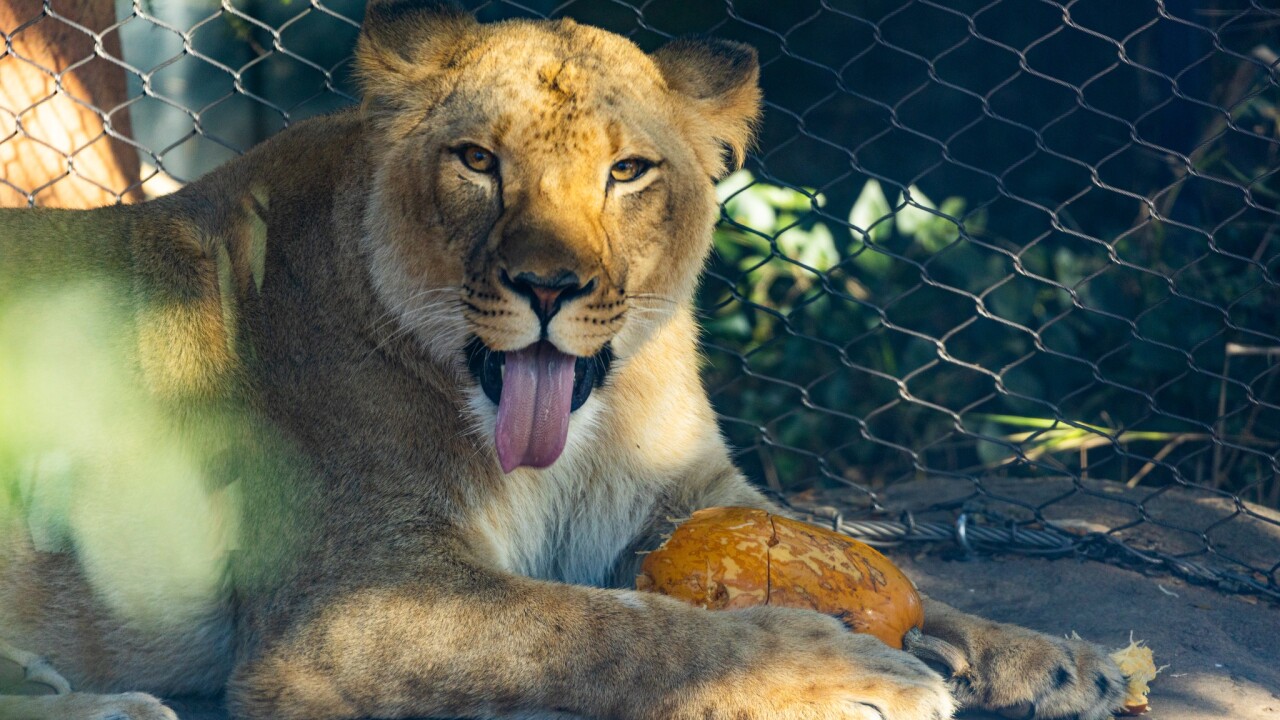 The Boise Zoo in Idaho is about to get a new addition to their animal family. A two-year-old lioness will be arriving from the Santa Barbara Zoo to join the male lion, Revan. The female African lion has not yet been named, but she was born in 2020 to parents Felicia and Ralph.
The decision to pair the two lions together was made with the intention of providing companionship for Revan, who has been living solo for the past year. While the two lions will not be bred, they will have the opportunity to socialize and form a bond with each other.
African lions are the only cats that live in groups called prides. These social structures consist of a few males, a dozen or so females, and their young. Lions are apex predators and are found throughout sub-Saharan Africa. They are known for their distinctive manes, with males sporting large, thick manes around their necks.
The Boise Zoo is located in Julia Davis Park and covers 11 acres of land. It is home to over 200 animals from around the world. In addition to lions, the zoo also houses primates, birds, reptiles, and many other animals. The zoo's mission is to provide a high-quality environment for its animals while also educating visitors about conservation and animal welfare.
Revan, the male lion, has been at the Boise Zoo since 2018. He was born in captivity at the Oakland Zoo in California and arrived in Boise at the age of 5. He is currently 10 years old and weighs over 400 pounds. He is known for his playful personality and enjoys interacting with his zookeepers.
The arrival of the new lioness is a significant event for the zoo, as it provides an opportunity for the animals to form a bond and engage in natural behaviors. Visitors to the zoo will also have the opportunity to see the two lions together and learn more about these magnificent animals.