Remote Tristan da Cunha Island Established As Biggest Marine Sanctuary in the Atlantic
If only the governments of first world countries could learn from the remote islands of Tristan da Cunha in the South Atlantic Ocean, then the world may end up worrying less about ocean protection and global warming.
The tiny inhabited archipelago of Tristan da Cunha has proclaimed nearly 700 thousand square kilometers of its lands as protected, making it the fourth most extensive protected area in the world. They are, however, the biggest in the Atlantic Ocean region.
Simply put, the group of protected islands is now protected by the United Nations Educational, Scientific and Cultural Organization (UNESCO) from unlawful fishing, mining, and any other activities that may impact the protected area's wildlife. The move by the country's government was made possible through partnerships with Great Britain, a country that is a third of Tristan da Cunha's size due to the vastness of the remote islands. The archipelago is just over 265 thousand square miles.
Even though the islands are more than six thousand miles from Britain, they are British territories, therefore both governments in conjunction with the Pristine Sea Initiative created by National Geographic and the Royal Society for the Protection of Birds, will preserve the designated area. Over the last four years the program, called Blue Belt, has protected ocean habitat spanning more than four million square miles.
The aim is to help protect the oceans across the globe by up to 30 percent over the next ten years. In doing so, they are also conserving millions of wildlife on both land and sea. The protected wildlife include migratory birds and sharks, penguins, seals, and whales. They also hope to conserve undersea kelp forests, which help combat free radicals that cause diseases.
They've been able to accomplish this feat because Great Britain has multiple remote territories which they've placed in the program. Less than 245 people of different cultures occupy the island, and their livelihood comes from the lobster fishery, which does not affect the protected areas.
What is Pristine seas?
The Pristine Sea Initiative, a baby of National Geographic, was established with one purpose in mind, to protect aquatic habitats and their endangered species. The Initiative is bent on helping the world reach the 2030 goal of ensuring protection for more than 30 percent of marine life.
Since its inception in 2008, the Initiative has assisted in collecting scientific data on the importance of specific maritime ecosystems. Their endeavor has supported the generation of 23 marine protected areas. The Initiative's missions have led to the discovery of previously unknown species, including undersea forests of kelp in the far north. Discoveries like that help the government with making environmental laws based on factual data.
Marine protection yields a more massive fish catch annually, according to a National Academy of Sciences study, which emphasizes that a continuation may see fishing improve by 20 percent in a few years. The study attributed the five percent increase in fishing yield over recent years to protecting marine life.
Meanwhile, just under ten percent of the world's oceans are protected, but less than three percent of the Marine Protected Areas are exempt from fishing. Environmentalists are hoping that with the world's dependence on fish for protein and as a livelihood to many, that more governments will make a move like Tristan da Cunha did to protect more areas. Ultimately there will be more fish than they need once marine habitats are conserved, especially since they are the breeding grounds for ocean wildlife.
National Geographic has highlighted that a small country could have made the most significant impact on marine preservation for 2020.
Use Mindfulness Methods to Cope with Holidays' Uncertainty and Stress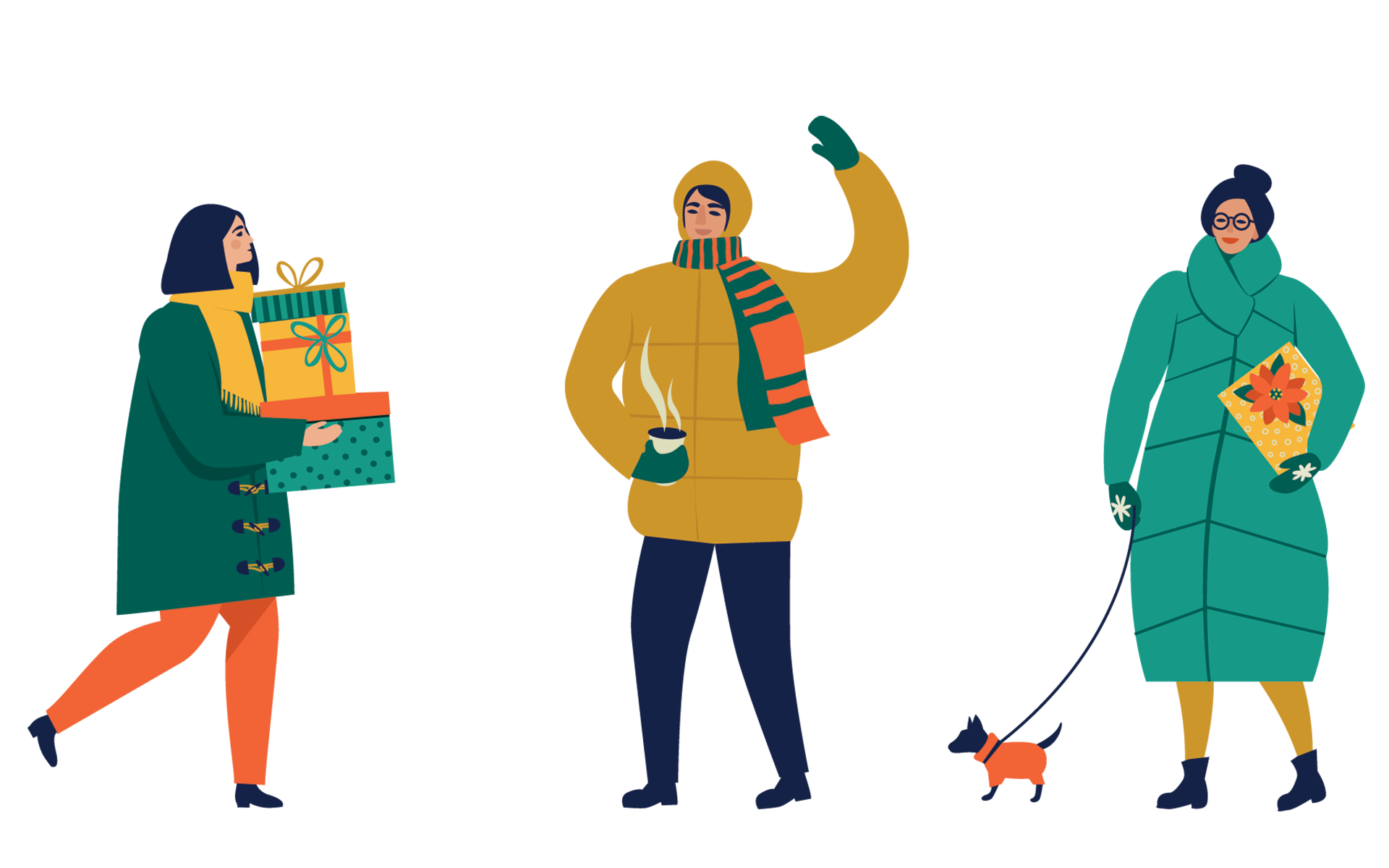 The coronavirus (Covid-19) pandemic has stunned the entire world. The deadly virus has affected millions across the world in terms of health, business, and economy. Numerous research studies have highlighted the effects of stress on people in the cold winter season.
However, 2020 is different because there is more stress due to Covid-19. People can't go out for shopping, share Thanksgiving dinners, or celebrate Christmas with their loved ones. There are several ways to cope with stress and anxiety, but practicing mindfulness is the best method to let go of the past and future.
Mindfulness allows you to recharge your brain and fully present in the moment. It helps fight depression, anxiety, and stress. At the same, mindfulness can help you cope with the uncertainty that usually occurs during the holiday season. Here are a few mindful ways to cope with tension and stress throughout the holiday season. Read on!
A Balanced Diet
Food is the central point of any event or celebration, but the holiday season is incomplete without delicious recipes and dishes. It is a great time to enjoy your food traditions. However, unhealthy diets can affect you both physically and mentally. So, make sure you choose the right type of food that you enjoy and benefit your overall wellbeing.
Studies show that the presentation of good food can enhance your eating experience. According to Dan Ariely, an experienced social psychologist, a good presentation of coffee can upscale its taste. Some people say that their coffee tastes more delicious when it is presented in fancy containers instead of paper cups.
Likewise, it is crucial to eat and drink wisely. Slow chewing allows your stomach to digest the food properly. You will also experience the flavor, texture, and smell if you take time with each bite.
Eat healthy food items, such as veggies and fruits because they are packed with essential vitamins, minerals, and antioxidants that can detoxify your body and increase blood flow to the brain. Eventually, you will have less stress and anxiety.
Listen to Relaxing Music
People enjoy the holiday season with the music they love. Listen to the music that demonstrates your religious, cultural, and societal norms. Many evolutionary psychologists say that early human beings developed music for enjoyment and calmness purposes.
According to Steven Pinker, a psychologist, music is an auditory cheesecake, a byproduct of natural selection. Most psychologists believe that early human played and used music to strengthen bonds within their tribes.
A growing body of research evidence shows that music can help reduce anxiety and stress. Some studies show that music increases blood circulation and lowers blood pressure levels. Not only does music improve balance, but it also boosts your brain's plasticity.
Recent studies have highlighted that music produces emotional effects on your brain and allows you to feel energized, calm, joyful, nostalgic, reflective, and stress-free. It is important to choose music that helps you to get rid of the hustle and bustle in your mind. Create a list of songs that soothes your mind and tranquil your heart.
Explore Nature
The holiday season is full of stress and anxiety of many people. Many people miss the pre-Covid-19 world where everyone could go outside and enjoy. Although urban life has its own mental implications, the pre-Covid-19 era was still better than the uncertain times of today.
Exploring Nature is one of the best ways to cope with your mental stress. A recent research study showed that spending time in Nature, especially in trees for about 15 minutes can help reduce negative thoughts, anxiety, confusion, and depressive symptoms. On the other hand, people who live in urban areas experience more stress.
Another research study highlighted that people who look up t tall trees for one minute had induced feelings of generosity and calmness. The participants of the study also reported that this practice had lowered their selfish behavior.