Remote Tristan da Cunha Island Established As Biggest Marine Sanctuary in the Atlantic
If only the governments of first world countries could learn from the remote islands of Tristan da Cunha in the South Atlantic Ocean, then the world may end up worrying less about ocean protection and global warming.
The tiny inhabited archipelago of Tristan da Cunha has proclaimed nearly 700 thousand square kilometers of its lands as protected, making it the fourth most extensive protected area in the world. They are, however, the biggest in the Atlantic Ocean region.
Simply put, the group of protected islands is now protected by the United Nations Educational, Scientific and Cultural Organization (UNESCO) from unlawful fishing, mining, and any other activities that may impact the protected area's wildlife. The move by the country's government was made possible through partnerships with Great Britain, a country that is a third of Tristan da Cunha's size due to the vastness of the remote islands. The archipelago is just over 265 thousand square miles.
Even though the islands are more than six thousand miles from Britain, they are British territories, therefore both governments in conjunction with the Pristine Sea Initiative created by National Geographic and the Royal Society for the Protection of Birds, will preserve the designated area. Over the last four years the program, called Blue Belt, has protected ocean habitat spanning more than four million square miles.
The aim is to help protect the oceans across the globe by up to 30 percent over the next ten years. In doing so, they are also conserving millions of wildlife on both land and sea. The protected wildlife include migratory birds and sharks, penguins, seals, and whales. They also hope to conserve undersea kelp forests, which help combat free radicals that cause diseases.
They've been able to accomplish this feat because Great Britain has multiple remote territories which they've placed in the program. Less than 245 people of different cultures occupy the island, and their livelihood comes from the lobster fishery, which does not affect the protected areas.
What is Pristine seas?
The Pristine Sea Initiative, a baby of National Geographic, was established with one purpose in mind, to protect aquatic habitats and their endangered species. The Initiative is bent on helping the world reach the 2030 goal of ensuring protection for more than 30 percent of marine life.
Since its inception in 2008, the Initiative has assisted in collecting scientific data on the importance of specific maritime ecosystems. Their endeavor has supported the generation of 23 marine protected areas. The Initiative's missions have led to the discovery of previously unknown species, including undersea forests of kelp in the far north. Discoveries like that help the government with making environmental laws based on factual data.
Marine protection yields a more massive fish catch annually, according to a National Academy of Sciences study, which emphasizes that a continuation may see fishing improve by 20 percent in a few years. The study attributed the five percent increase in fishing yield over recent years to protecting marine life.
Meanwhile, just under ten percent of the world's oceans are protected, but less than three percent of the Marine Protected Areas are exempt from fishing. Environmentalists are hoping that with the world's dependence on fish for protein and as a livelihood to many, that more governments will make a move like Tristan da Cunha did to protect more areas. Ultimately there will be more fish than they need once marine habitats are conserved, especially since they are the breeding grounds for ocean wildlife.
National Geographic has highlighted that a small country could have made the most significant impact on marine preservation for 2020.
Trading Solar Power for a Crypto Farm Stability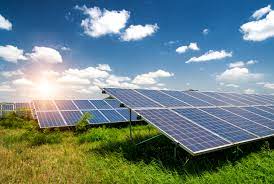 Crypto has been getting a bad rap in the news lately given how much energy it consumes to generate the financial bounty of new digital coins. A mass bank of ASIC-type number crunchers demand a lot of electricity, and that kind of power consumption day in day out leaves footprint that many are not comfortable with. However, being responsive to the times, a particularly creative crypto company has decided solar may be the big offset it needs to set things right, at least as far as that company's activity online. And that offset is going to happen in Montana with a big new construct titled the Basin Creek Solar Project, covering over 1,600 acres.
Trading Power for Power
Madison River Equity LLC has planned a 300 megawatt project to address both its mining operations as well as provide power to another 40,000 homes. Currently, Montana itself as a state only produces a total of 117 megawatts. So, adding almost 300 percent more to the local grid is going to end up providing a massive utility boost for the state economy and region, no question. The 300 megawatts don't come free; the planned crypto operation is expected to take 75 megawatts off the table for its own operations. However, even then, the entire project is a net gain for the state.
Great Things Aren't Always Wanted
Unfortunately, even with the clear benefits to power generation for the entire state, local folks aren't thrilled about the pending project. First, crypto mining is not a quiet affair. All those ASIC units needed to crunch the blockchain make a lot of noise, and combined it can seem like a massive jet engine going off. Further, the operation is not a 9 to 5 activity. Blockchain mining warehouses generally run 24/7, not turning off unless maintenance or a replacement is needed. A warehouse of them won't be any quieter.
Second, a massive solar facility is going to add a visible disruption to the area as well. It takes a lot of land and space to build a viable solar farm that pumps out serious power. Again, the locals aren't thrilled about their natural reserve suddenly being overtaken by thousands of solar panels across 1,600 acres. And the maintenance of such a facility is also going to produce a regular amount of by-product and eventual waste as well. Again, not something the locals are interested in.
Not a Sure Deal Yet
The big decision happens with the permit hearing scheduled for June 17, 2021. However, it's very likely that the locals are going to want to have their say as well. Crypto might be a big moneymaker for some, but out in the rural area it's starting to become a bit of a NIMBY issue, the kind of things folks want to stay back in the big city and not start showing up in their backyard.