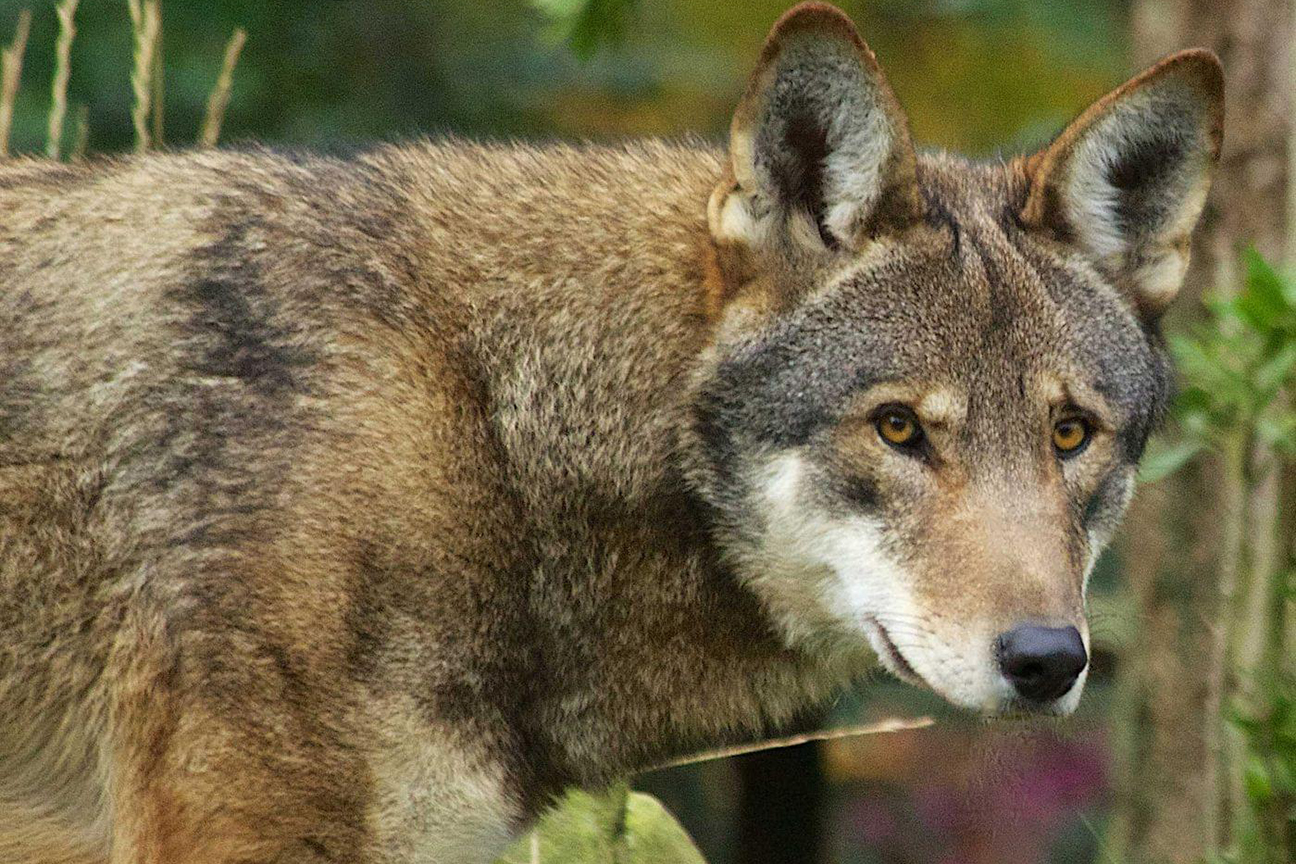 Red Wolves See Population Boost as 8 Animals Are Released Into the Wild
The red wolf is a striking canine endemic to the southeastern edge of the United States. As an intermediary between the common coyote and the gray wolf, the red wolf is known for its distinct size and color patterns. A contentious member of the canine debate, the red wolf is considered critically endangered as recognized by the Endangered Species Act of 1973.
While population numbers have been dwindling since the act was proclaimed, there has been some positivity to embrace in recent years. A recent court order mandated the release of eight red wolves into nature, a decision put in place by the Southern Environmental Law Center as it worked with conservation groups throughout the nation.
Urging Positive Momentum in Conservation Circles
Critically endangered since 1973, the red wolf, unfortunately, falls to the back of the pack when it comes time to have a national conversation about conservation. According to Ron Sutherland, a member of the Wildlands Network environmental group, this recent proclamation by the court to release the eight wolves was a massive step in the right direction. Sutherland said that he hopes for the Fish and Wildlife Service to start working again with the people of North Carolina to resuscitate the red wolf population.
John Tirpak is a mother prominent voice in the conservation movement geared toward supporting the red wolf population. Tirpak works as the Associate Regional Director of Ecological Services at the Fish and Wildlife Service. Through his efforts, Tirpak hopes to help craft an 'implementation plan' based upon established recovery goals to help bring the red wolf back from the brink.
Releasing Red Wolves to Nature
Our latest story of conservation in North Carolina is centered on four red wolf pups that were born at the Akron Zoo. These wolves were then placed within a den at the Pocosin Lakes Wildlife Refuge on the eastern edge of North Carolina. This was done as a proponent of pup fostering, a successful method that helps to prime young pups for re-integration in nature. With a success rate hovering near 100%, pup fostering is one of the primary conservation measures put in place to help bring red wolves back.
Unfortunately, pup fostering can be difficult work. The puppies have to be relocated before they reach two weeks old because their eyes are still closed. With closed eyes, a quick move allows wolves to acclimate with their new litter-mates as they resemble the smell at that age. To properly tackle this process, zookeepers, biologists, and volunteers must work as one across the nation.
Joe Madison serves as the Director at the Red Wolf Program in North Carolina. As the leader of the project, Madison got to watch as the wolf mother moved its foster pups to a new location with the rest of its litter. From then on, scientists have been tracking and monitoring all of their movements near the den.
Tragically, red wolves would be labeled as officially extinct in the 80s. From that point forward, people like Madison and Tirpak were vital in bringing breeding pairs back to the country. In 1987, four breeding pairs were bred from the original 14 animals held at the Alligator River Wildlife Refuge. This would lead to the 'rewilding' efforts that we see today.
Right now, Joe Madison is focused on his Prey for the Pack initiative to support landowners in improving their property. In exchange, these same landowners will allow red wolves onto their land to live in peace and quiet while the fostering and rehabilitation process continues unhindered.

Re-purposing Old Wind Turbine Blades With Smart Ideas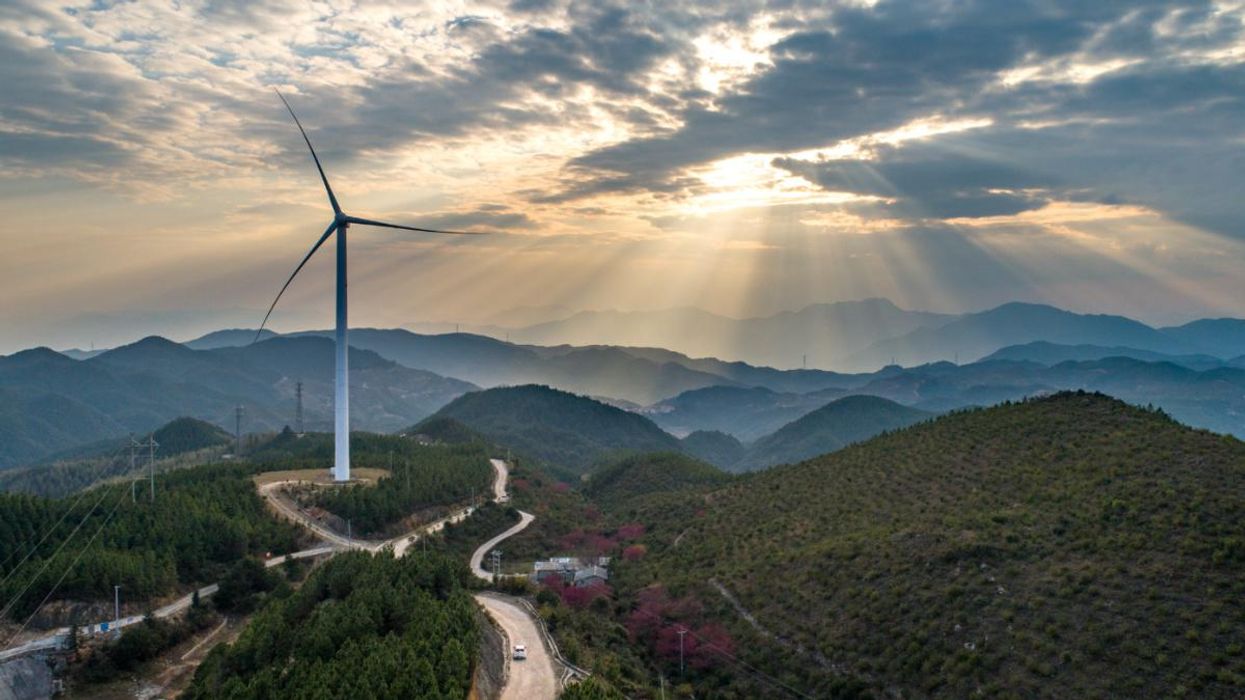 People have probably seen them in the distance next to highways or out in the country, wind farms generating energy for local and regional communities with a free resource in the local wind patterns shaped by geological forms in the area.
However, like anything mechanical, eventually even giant wind turbines start to breakdown and need replacement. And that creates a new issue about what to do with old turbine blades. Interestingly, there is no shortage of solutions for this challenge.
Industrial rafters in Ireland have found the old turbine blades ideal for being repurposed into recycled base material. The output has been turned into reinforcement for bridges, concrete forms, wake walls along the coastlines and noise barriers. Not only are the turbine blades large in size, producing a great amount of workable material for crafters, they are made of fiberglass, which is an extremely flexible and strong material. Traditionally, fiberglass is not recyclable. However, that fiberglass can become raw material for repurposed fiberglass in other structures. It finds a use for what otherwise would end up in the landfill and the same channel helps reduce the need to create more fiberglass as well.
Given the first generation of blades had some challenges with being reused until folks got creative with the fiberglass source, the subsequent generations of turbine blades are now being made from carbon fiber instead. Carbon fiber has a very high re-use factor, and that's a good thing for Ireland, which is already dealing with what do about 11,000 tons of old blades coming into waste management within the next four or five years.
A typical junked blade runs a length of 14 meters, more than long enough for small bridges that may only be 5 to 10 meters long. The blade becomes the core for a new bridge, and the outer material is wrapped around it for both protection and aesthetics. The result is a walking bridge that has an ideal gentle curve for walking and an integrity that can easily handle pathway weight on it without problems.
On the coast, wake barriers provide a needed protection to help stop erosion and keep soil on land versus being washed into the ocean. The old blades provide a durable and element-resistant material that can last for years as a barrier, stopping erosion and re-using material otherwise destined for landfill space. Alternatively, other jurisdictions are thinking about using the blades for transmission towers and electrical elevated junction points for power grids.
The creativity that is being shown with how to re-use old turbine blades has been an amazing development, and it's a good sign that the first generation of blades is not going to be yet another mistake created by good intentions but ending up polluting the environment in a different way. Not to mention, the re-utilization of the blade material has produced various other building material savings as well, producing downstream positive effects and less consumption overall as a result.