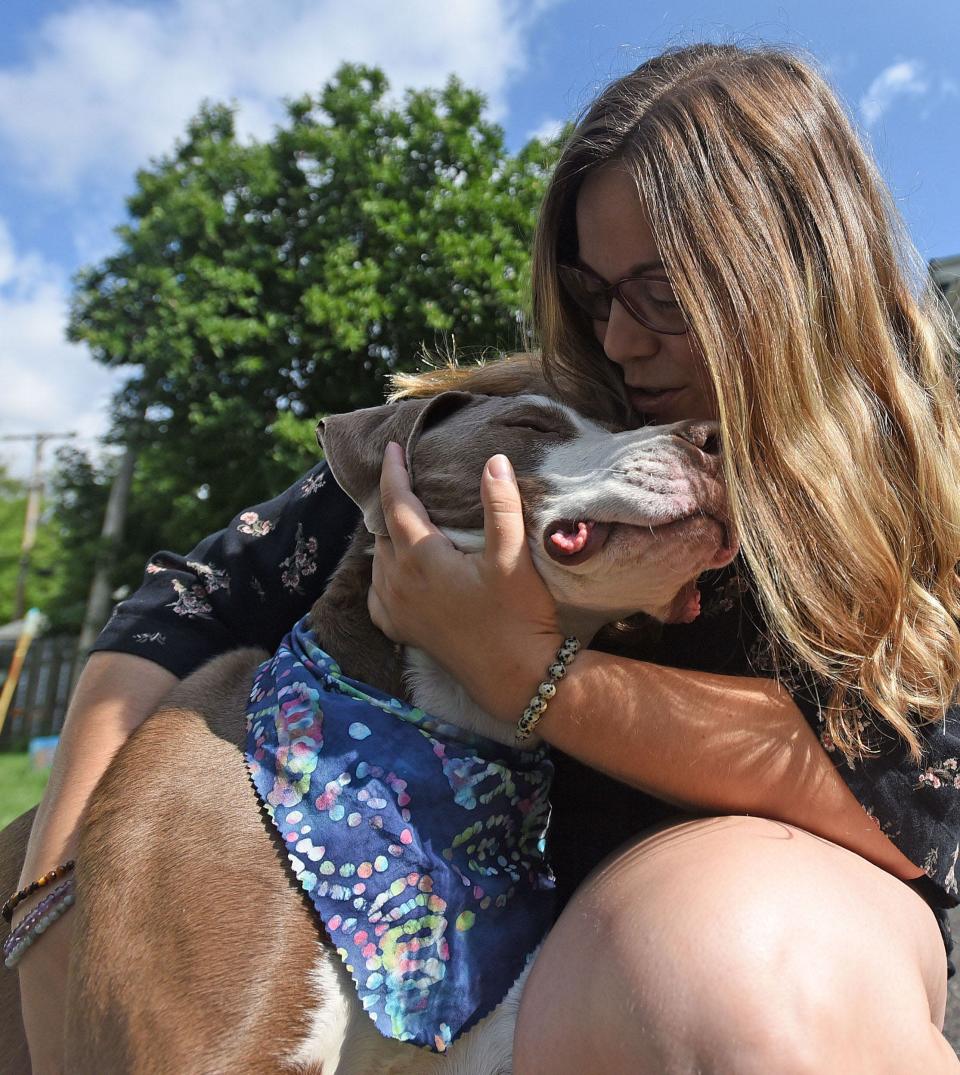 Razz the Dog Beats the Odds
When a dog gains weight, owners typically worry it will get fat. However, in the case of Razz who reached weighing in at 73 pounds, normal eating is anything but normal. Razz has a problem. As it turned out, he liked to eat things that a dog normally wouldn't be expected to eat. However, for his owner, Razz is now showing signs of being healthy again, gaining muscle tone and shape.
When Razz first showed up, however, he was the farthest thing from looking healthy. The dog was completely wasted, atrophied to bare skin and bone. The dog couldn't move at all; essentially, he was on his last ropes. Once an immediate evaluation was done, the vet examining Razz put him on steroids and monitoring. After about a week, and a lot of urination thanks to the drugs, the dog began to move again.
Razz was a definite case of special needs. And that required a lot of hands-on care day in and day out. As it turned out, Razz just needed to be understood; he was deaf. Humans dealing with Razz couldn't make sense of him, which ended up meaning that the dog kept getting repeatedly discarded. Instead, the animal was just being misunderstood. The dog wasn't completely out of it. Razz had the ability to make out basic commands such as understanding when a human said "no," when to "sit," and he got the basic concept of "toy." However, the rest of his communication comprehension is jumbled without proper hearing.
However, with all the above progress, Razz still has a serious problem being able to walk properly. The vet generally felt there was a neurological block. However, while the puzzle of his affliction continued to be an unknown, Razz at least made himself at home with the vet. He has no problem just sitting outside and enjoying the air, more on the driveway and asphalt than on the grass for some reason. And he's a big fan of suntanning.
Ultimately, Razz was finally adopted by a new owner who understood his situation and was willing to provide the dog with the augmented care he needed. The new home was with a family, which helped spread the attention, and the dog was still local in terms of his new home. That meant the vet team could still followup on how Razz was doing by seeing him around town. Their hard work paid off; the dog has been happy, he's continuing to put on weight, and Razz is showing all the signs of finally being a happy dog. That's what matters.

Grandpa Rudy Noorlander's Remarkable Recovery After Grizzly Bear Attack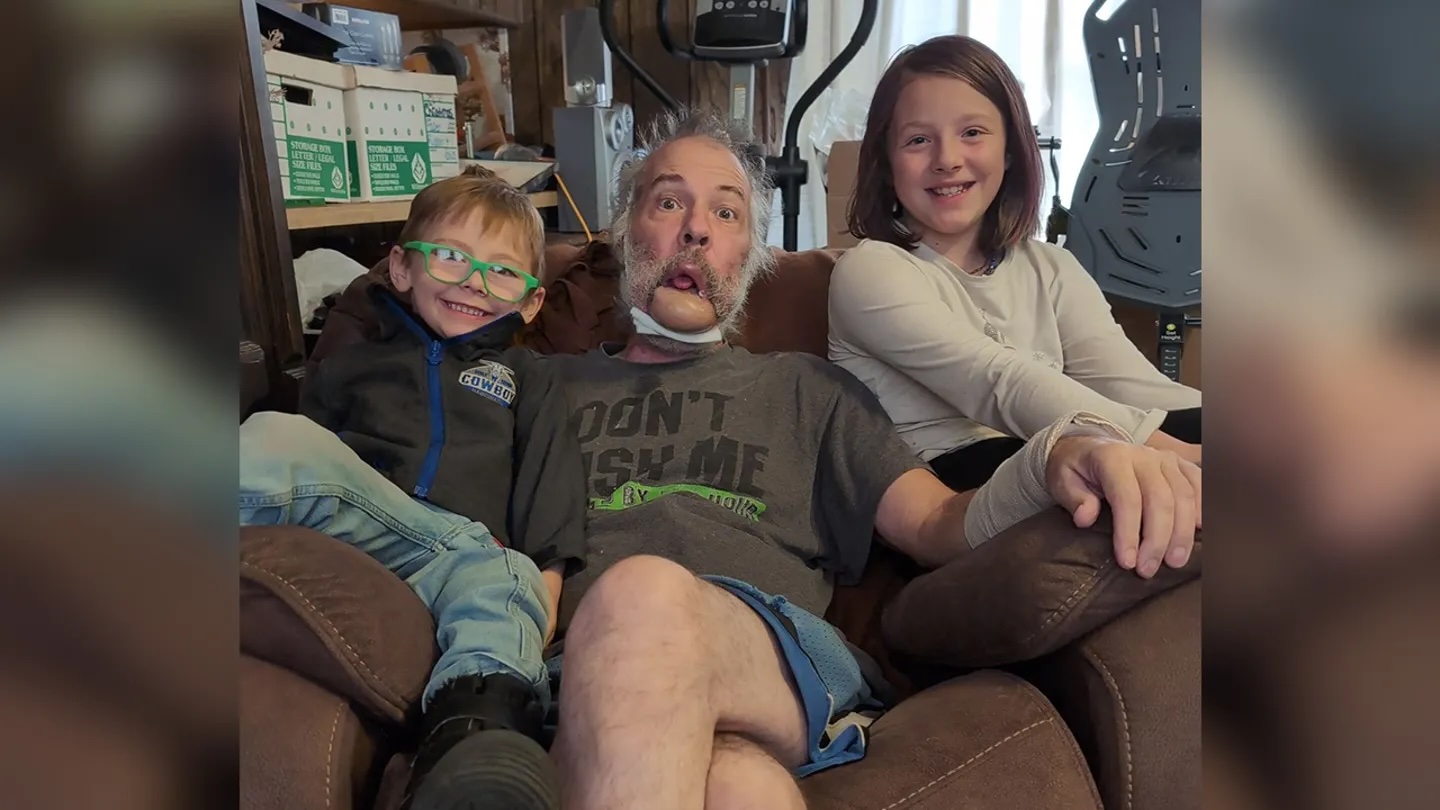 In the rugged wilderness of Montana, a brave 61-year-old man named Rudy Noorlander faced a terrifying encounter with a 9-foot-tall grizzly bear that left him with a ripped-off jaw. Despite this harrowing experience, Rudy's indomitable spirit and determination to recover have amazed his family and community.
On September 8th, while helping a father and son track a shot deer in Custer Gallatin National Forest, Rudy unexpectedly crossed paths with the massive grizzly bear. In a moment of sheer surprise, the bear attacked him, resulting in what Rudy humorously described as the "most disgusting French kiss of his life." The bear tore into his lower jaw, leaving Rudy in a life-threatening situation.
Recalling the traumatic incident, Rudy shared that the attack happened so quickly that he couldn't deploy his bear spray in time, and a misfire from his gun further complicated the situation. Desperate to fend off the bear, Rudy resorted to using his hands, but the grizzly clamped onto his lower jaw with incredible force. Despite the unbearable pain and the bear's rancid breath, Rudy valiantly fought for his life.
Miraculously, Rudy survived the ordeal, and he is expected to make a full recovery. Reflecting on the incident, he acknowledged that there were things he could have done differently to change the outcome, but he remains optimistic about the future. Supported by his family, including daughter Ashley, Rudy jokingly declared that he's going to be "like Rambo out there" in the Montana wilderness.
Despite facing one of the most challenging moments of his life, Rudy Noorlander maintains a positive and resilient attitude. Describing him as the "most positive person" she knows, Ashley praised her father's will to live and his fighting spirit. Rudy, a Montana native, owns Alpine Adventures, a snowmobile rental shop in Big Sky, and the incident has strengthened his connection with family, God, and personal growth.
With unwavering faith, Rudy believes that there is a purpose for his survival, and he plans to share his story through church devotionals and inspirational talks. He sees the attack as a turning point that has guided the rest of his life's journey.