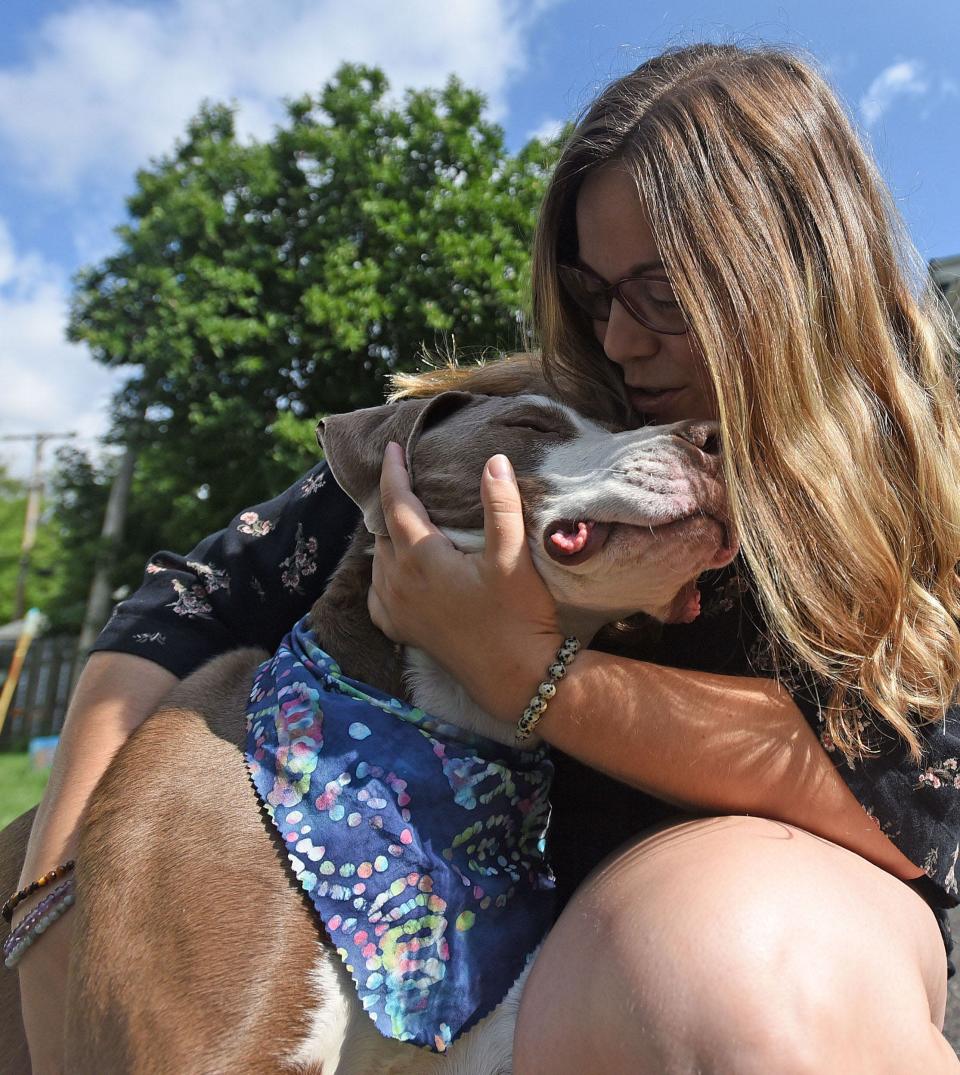 Razz the Dog Beats the Odds
When a dog gains weight, owners typically worry it will get fat. However, in the case of Razz who reached weighing in at 73 pounds, normal eating is anything but normal. Razz has a problem. As it turned out, he liked to eat things that a dog normally wouldn't be expected to eat. However, for his owner, Razz is now showing signs of being healthy again, gaining muscle tone and shape.
When Razz first showed up, however, he was the farthest thing from looking healthy. The dog was completely wasted, atrophied to bare skin and bone. The dog couldn't move at all; essentially, he was on his last ropes. Once an immediate evaluation was done, the vet examining Razz put him on steroids and monitoring. After about a week, and a lot of urination thanks to the drugs, the dog began to move again.
Razz was a definite case of special needs. And that required a lot of hands-on care day in and day out. As it turned out, Razz just needed to be understood; he was deaf. Humans dealing with Razz couldn't make sense of him, which ended up meaning that the dog kept getting repeatedly discarded. Instead, the animal was just being misunderstood. The dog wasn't completely out of it. Razz had the ability to make out basic commands such as understanding when a human said "no," when to "sit," and he got the basic concept of "toy." However, the rest of his communication comprehension is jumbled without proper hearing.
However, with all the above progress, Razz still has a serious problem being able to walk properly. The vet generally felt there was a neurological block. However, while the puzzle of his affliction continued to be an unknown, Razz at least made himself at home with the vet. He has no problem just sitting outside and enjoying the air, more on the driveway and asphalt than on the grass for some reason. And he's a big fan of suntanning.
Ultimately, Razz was finally adopted by a new owner who understood his situation and was willing to provide the dog with the augmented care he needed. The new home was with a family, which helped spread the attention, and the dog was still local in terms of his new home. That meant the vet team could still followup on how Razz was doing by seeing him around town. Their hard work paid off; the dog has been happy, he's continuing to put on weight, and Razz is showing all the signs of finally being a happy dog. That's what matters.

A Teen's Inspiring Journey to Morehouse College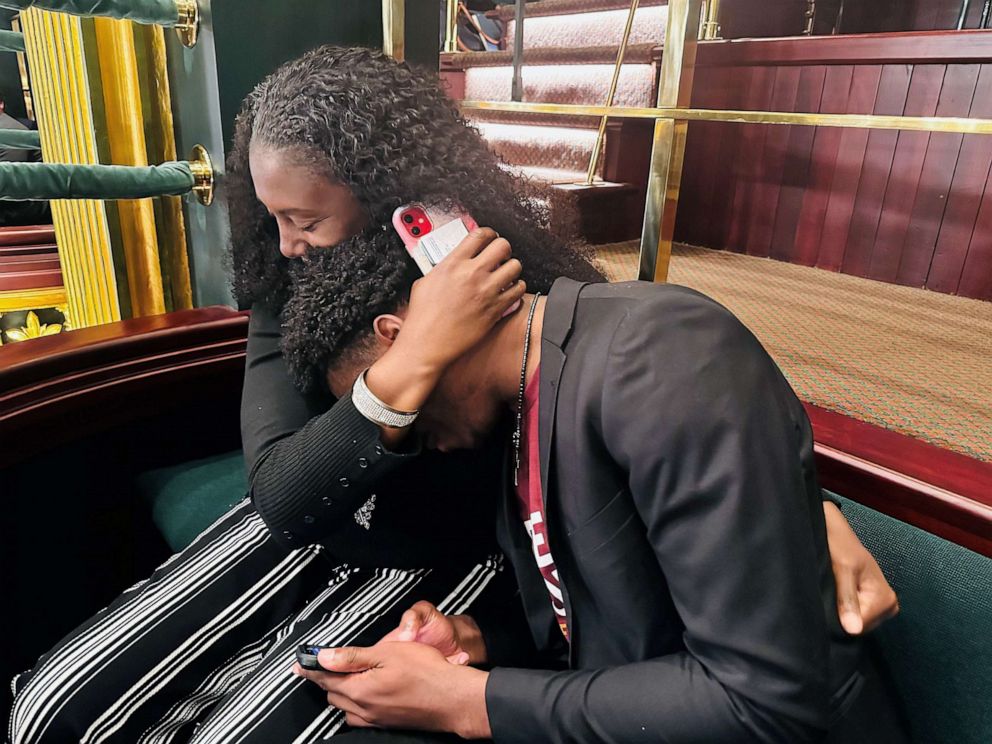 Imagine the feeling of accomplishing your dreams after years of hard work and dedication. That's exactly what happened to Amir Staten, a remarkable teenager whose video celebrating his acceptance into Morehouse College went viral. His infectious joy captured the hearts of people around the world, and it's not hard to see why.
Morehouse College, located in Atlanta, Georgia, has a long and prestigious history. Established in 1867, it is a historically black college and one of the oldest educational institutions for African Americans. The college was founded with a mission to provide a quality education and develop strong leaders who would go on to make a positive impact on society.
Amir's acceptance into Morehouse College is a testament to his perseverance and commitment to his studies. Not only did he receive an acceptance letter, but he was also granted a full ride scholarship. This scholarship covers the cost of tuition, which amounts to around $51,000 per year. This incredible opportunity has lifted a significant financial burden off Amir's shoulders, allowing him to focus on his education and future aspirations.
In addition to the full ride scholarship, Amir was named one of 15 Bonner Scholars. The Bonner Scholarship is a prestigious program that emphasizes the importance of community service. To maintain this scholarship, students must maintain a minimum GPA of 2.5 and contribute 10 hours of community service each week. It is a great honor for Amir to be chosen as one of these scholars, highlighting his dedication to making a positive difference in his community.
Amir's hard work throughout high school has been nothing short of exceptional. He consistently achieved honor roll grades, demonstrating his commitment to academic excellence. But his accomplishments didn't end there. Amir also took on leadership roles as the head of the Black Student Union, where he worked to promote inclusivity and raise awareness about important social issues. Additionally, he served as the captain of his school's basketball team, showcasing his discipline, teamwork, and determination.
Amir's accomplishments have not only made his family proud but have also inspired those around him. His mother expressed her admiration for his efforts, saying, "He has gone above and beyond what is expected of him." With his acceptance into Morehouse College, Amir can finally take a deep breath, knowing that his hard work has paid off.