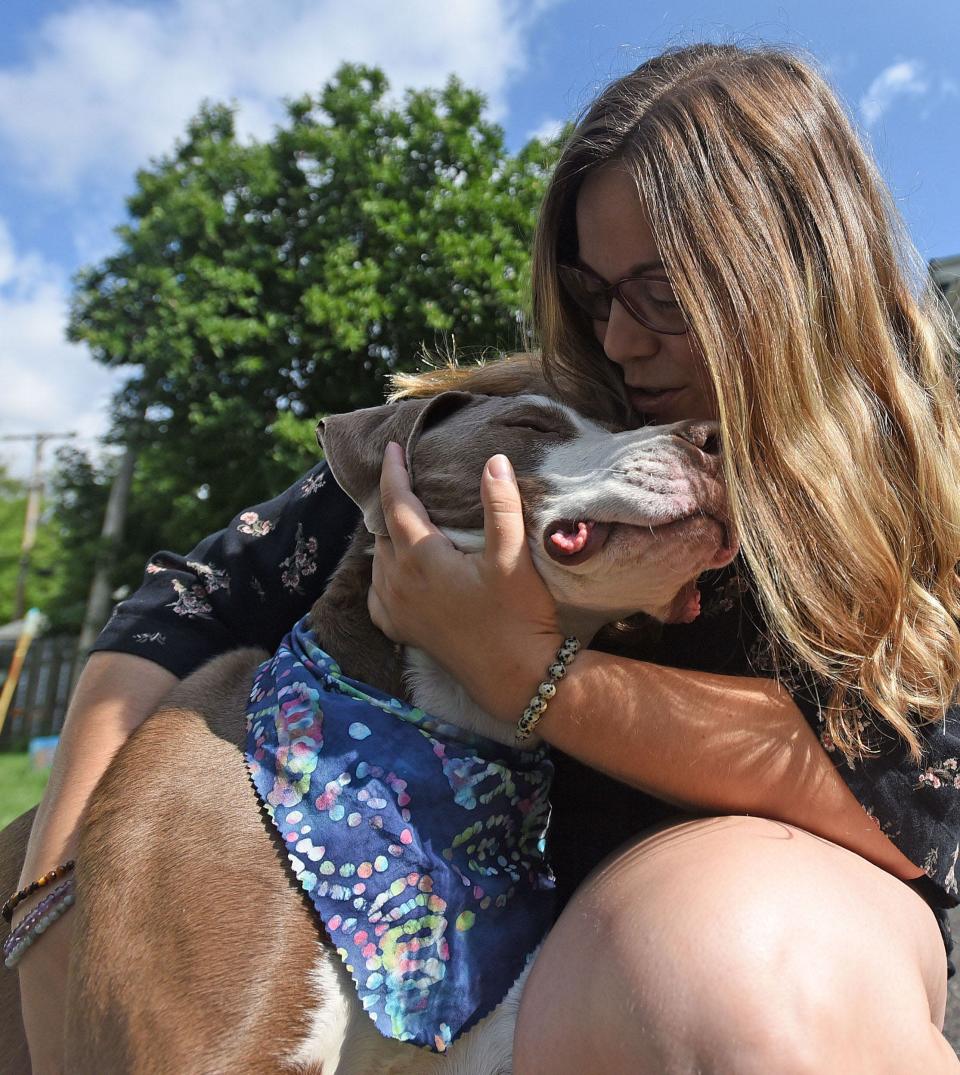 Razz the Dog Beats the Odds
When a dog gains weight, owners typically worry it will get fat. However, in the case of Razz who reached weighing in at 73 pounds, normal eating is anything but normal. Razz has a problem. As it turned out, he liked to eat things that a dog normally wouldn't be expected to eat. However, for his owner, Razz is now showing signs of being healthy again, gaining muscle tone and shape.
When Razz first showed up, however, he was the farthest thing from looking healthy. The dog was completely wasted, atrophied to bare skin and bone. The dog couldn't move at all; essentially, he was on his last ropes. Once an immediate evaluation was done, the vet examining Razz put him on steroids and monitoring. After about a week, and a lot of urination thanks to the drugs, the dog began to move again.
Razz was a definite case of special needs. And that required a lot of hands-on care day in and day out. As it turned out, Razz just needed to be understood; he was deaf. Humans dealing with Razz couldn't make sense of him, which ended up meaning that the dog kept getting repeatedly discarded. Instead, the animal was just being misunderstood. The dog wasn't completely out of it. Razz had the ability to make out basic commands such as understanding when a human said "no," when to "sit," and he got the basic concept of "toy." However, the rest of his communication comprehension is jumbled without proper hearing.
However, with all the above progress, Razz still has a serious problem being able to walk properly. The vet generally felt there was a neurological block. However, while the puzzle of his affliction continued to be an unknown, Razz at least made himself at home with the vet. He has no problem just sitting outside and enjoying the air, more on the driveway and asphalt than on the grass for some reason. And he's a big fan of suntanning.
Ultimately, Razz was finally adopted by a new owner who understood his situation and was willing to provide the dog with the augmented care he needed. The new home was with a family, which helped spread the attention, and the dog was still local in terms of his new home. That meant the vet team could still followup on how Razz was doing by seeing him around town. Their hard work paid off; the dog has been happy, he's continuing to put on weight, and Razz is showing all the signs of finally being a happy dog. That's what matters.

A Boy Expected to Never Write Shows the World What 12 Fingers Can Do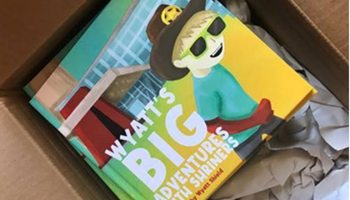 When Wyatt Shield was born, doctors immediately knew they had a developmental mutation case on their hands, no pun intended. The newborn boy was born with 12 fingers. Specifically, each hand came with an additional thumb. Technically known as thumb polydactyly, Wyatt was going to be able to live and function, but the use of hands for dexterity work like writing was going to be limited or none. Like many children with extra parts due to development mutations, Wyatt's extra thumbs were removed a year later thanks to the support and help of the Shriners Children's Hospital, located in St. Louis.
However, regardless of what the medical experts and doctors thought at the time, Wyatt wasn't keen on agreeing with their conclusion about his recovery. Instead, some five years later, Wyatt decided to become an author and write his first book. The story was about his experience at the Shriners' Hospital, from what he could remember, and what he was told about what occurred there to help him. Even more surprising, the book gained enough support to be published, and it's now in circulation.
The story of Wyatt's surgery trip covers all the different procedures he had to go through as well as his perspective of the doctors. It's a kid's view of the world clearly, and Wyatt wanted to show other kids not only could he prove medical experts wrong, but write a book doing so as well. His parents think Wyatt just rocks something huge. It's a classic outcome of what a child can pursue if he's not stopped first and prevented from achieving the "impossible."
The Shriner impact is a family thing for Wyatt and his parents as well. Wyatt's grandfather on his mother's side was a Shriner for a half century. Seeing the program give back personally to the family was a work effort coming full circle because of all the years of volunteering and support his grandfather provided Shriners before Wyatt was ever born. In the same vein, some of the profits from Wyatt's book sales will go right back to the Shriners, as Wyatt and his family wanted. It's a sense of paying forward for the next child that needs help like what Wyatt received for his hands.
And, as for Wyatt, he's off to his next adventure and challenge. His hands are doing just fine, and he's taking on new ideas for his next books as well.