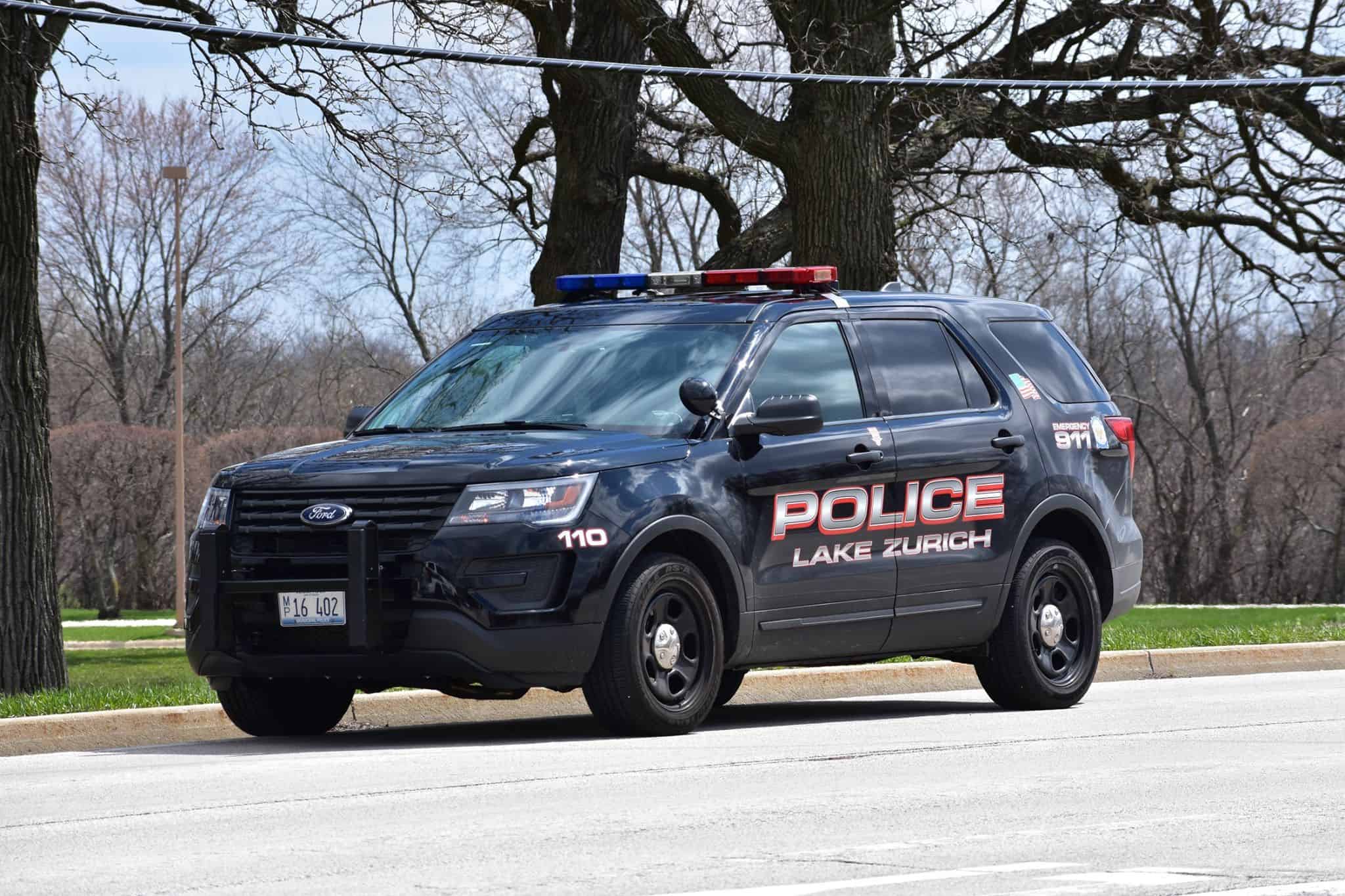 Rather Than Citations, Lake Zurich Motorists Get Gift Cards From Cops to Address Violations
In a time when the relationship between residents and law enforcement has often gotten toxic, there are still good things happening. The police in one state have single-handedly taken a positive step to help build trust as well as assist residents in not breaching traffic regulations.
The program got underway in Illinois recently and now the police in Lake Zurich has begun enforcing it in their jurisdiction.
Rather than issuing citations for vehicle parts infractions, the Lake Zurich Police Department is now issuing gift cards to drivers who violate traffic laws.
The Lake Zurich Police Dept and Advance Auto Parts teamed up to develop this system, which aims to improve safety for local motorists.
To kick off the effort, employees based at the Lake Zurich Advance Auto Parts shop at 740 South Rand Road awarded the town's Chief of police Steve Husak as well as the officers there with $1,500 worth of gift cards valued at $25 each.
Rather than issuing a penalty, the police officers will instead give drivers a $25 gift voucher to use toward the repair of their vehicle's tail lights, headlights, or other basic parts that aren't working.
"As summer approaches and more people get behind the wheel, it's critical to keep traffic safety at the forefront of our minds," Husak said.
"It's a difficult time for the economy." We can help drivers get the supplies they need to keep their cars running safely by working with the neighborhood Advance Auto Parts store," Husak said.
The gift card can be used at all Advance Auto Parts stores, such as the one in Lake Zurich, by the recipient of the gift card.
For the first time in Lake County and also in Illinois, the Lake Zurich Police Dept has agreed to join the effort.
The Village of Lake Zurich is a residential area of Chicago within Lake County, Illinois in the U. S. The populace was 19,759 as of the 2020 census. "Lake Zurich" is the name of a body of water that is entirely within the boundaries of the township.
At 11 per 1,000 persons, Lake Zurich's total crime rate is near the national average for urban centers of all levels. One in 95 people in Lake Zurich is a crime victim, according to FBI data collected.
Lake Zurich, according to niche.com, is a safe and welcoming community. There are numerous parks and protected areas within a short distance of the area's schools. Although Lake Zurich is a small town, it is close to shopping, dining, and public transit, as well as Chicago. People in this community are incredibly welcoming.
About 232.9 acres, as well as 2.8 miles of waterfront, make Lake Zurich. Its volume is 1635.6 acre-feet, and its deepest point is 33 feet. Its average depth is seven feet.
400-Pound Black Bear Rescued From Waterway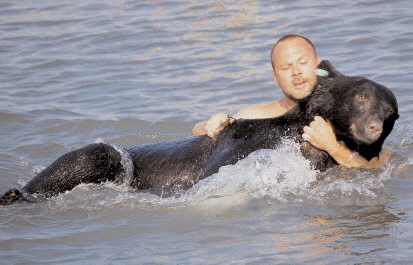 A Florida man recently became a hero after saving a 400lb black bear from drowning. Black bears are known to be excellent swimmers and are athletic animals, but the bear in question was not in its usual state when it jumped into the water. The bear had been tranquilized after walking into a residential neighborhood, and when the tranquilizer started to take effect, it ran towards the water and eventually began to sink.
Wildlife biologist Adam Warwick immediately sprang into action, jumping into the water to save the bear. Despite the bear's massive size, Adam was able to keep its head above water and pull it to safety. Although he suffered only a scratch in the process, Adam's bravery was a testament to the care and dedication of wildlife officials in protecting and preserving the natural world.
Black bears are found in various parts of North America, including Florida, and are excellent swimmers. They are known for their athletic ability and can easily swim across rivers and lakes in search of food and territory. However, when the bear in question was tranquilized, it was not in its natural state, and its swimming abilities were significantly compromised.
The incident highlights the importance of wildlife officials in preserving natural habitats and protecting animals from harm. Despite the risks involved, these officials put their lives on the line to ensure that animals receive the care and protection they need. The successful rescue of the black bear is a reminder of the importance of caring for the environment and all its inhabitants, no matter how large or small.