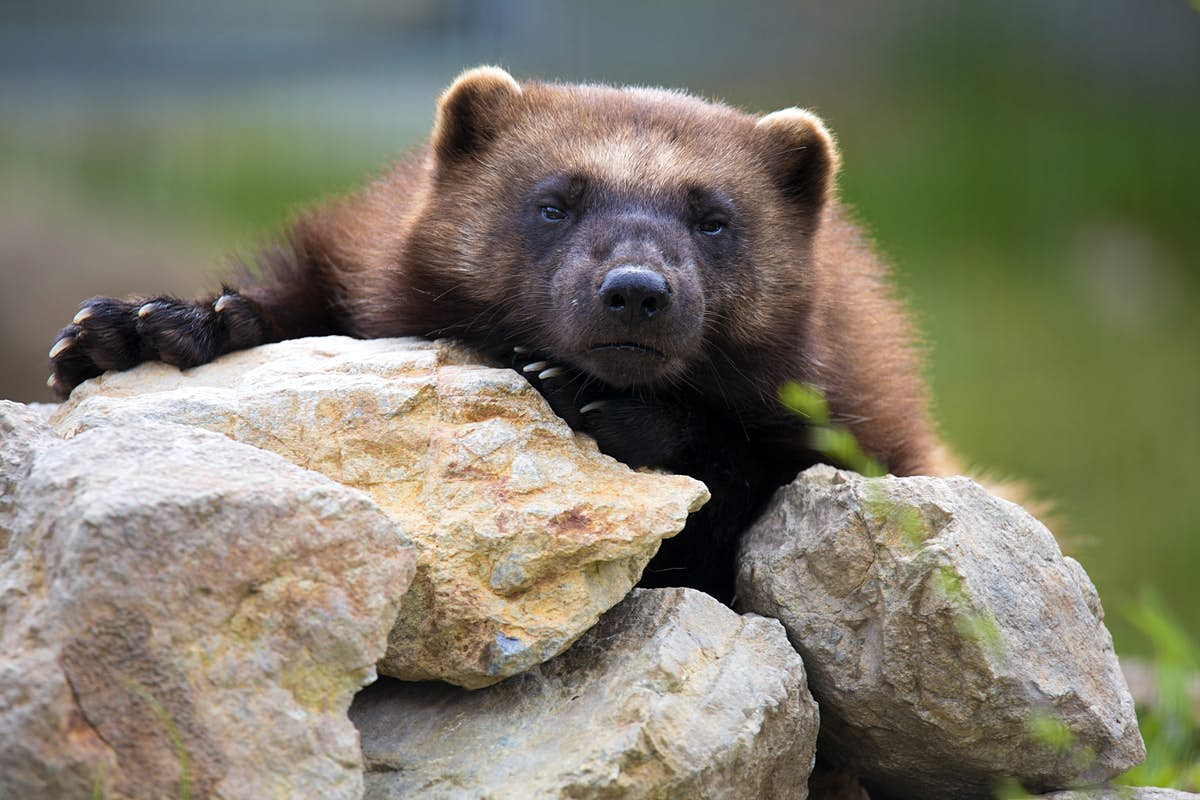 Rare Wolverines Spotted in Mt. Rainier National Park For the First Time in a CENTURY!
Mount Rainier National Park is one of the great natural destinations in North America. Nestled in the heart of Washington State, Mount Rainier National Park was established in 1899 as the fifth national park of the United States of America. With more than 97% of the park dedicated to natural preservation under the National Wilderness Preservation System, travelers from all over the planet visit to get their front-row seat to the great outdoors. National conservationists were stunned when a rare sort of visitor turned up for the first time in over 100 years — a family of wolverines!
Wolverines are a misunderstood and rarely seen species of animal also referred to as a glutton or skunk bear. One of the largest land-dwelling animals in the Mustelidae family, these stocky carnivores used to be significantly more common throughout North America and Canada until rampant and unregulated trapping during the 19th century set back their population. According to conservationists at Mt. Rainier National Park, wolverines hadn't been spotted as a family unit within the borders of Mt. Rainier for over 100 years. This all changed on a cool day in 2020 when a mother wolverine and her two young kits were spotted by a set of wildlife cameras.
The team at the Cascades Carnivore Project had erected wildlife cameras with the intention of capturing animals in their wild habitat. This kind of HD exposure to the world allows people far away from the park to connect with the importance of conservation and the touching way that these animals live their lives. According to Superintendent Chip Jenkins of Mount Rainier National Park the discovery of the wolverines was quite important, saying, "It tells us something about the condition of the park."
Wolverines are relatively rare in the wild and even less common in front of cameras. As solitary animals, wolverines stick to themselves as they require a tremendous amount of space for their habitat — up to 600 total square miles will house just six wolverines comfortably! These feisty animals typically hunt small mammals, such as rabbits and rats, but they will feast on injured or sickly caribou if the timing is right.
The conservationist teams at Mt. Rainier National Park have pointed to global climate change as a primary antagonist to the reduction in habitat available to the wolverine. According to Jocely Akins of the Cascades Carnivore Project, the vast majority of wolverines live in the Pacific Northwest at higher elevations. Even with a severe reduction in their global numbers, wolverines are not yet listed under protection by the Endangered Species Act. Despite the current grim outlook for the health of the wolverine species, there have been animal activist groups pushing for regulated protection of the wolverine for more than 20 years. According to a reporter from the Missoula Current, the U.S. Fish and Wildlife Service will potentially render a judgment before the end of August 2020.
While the appearance of a young mama wolverine and her kits may scare some visitors, park officials have said that there is no cause for concern. Despite their depictions in pop culture and their ability to hunt, wolverines are timid creatures that will likely flee as soon as they see a human. The Mount Rainier National Park has also created a special downloadable guide for hikers that want to recognize wolverine tracks during their time in the park.
With millions of annual visitors and more than 236 thousand acres of pristine preserved nature, there has never been a better time to support your national parks! Who knows, you might even see a wolverine!
Saskatoon Dog Lost In Blizzard Reunited With Family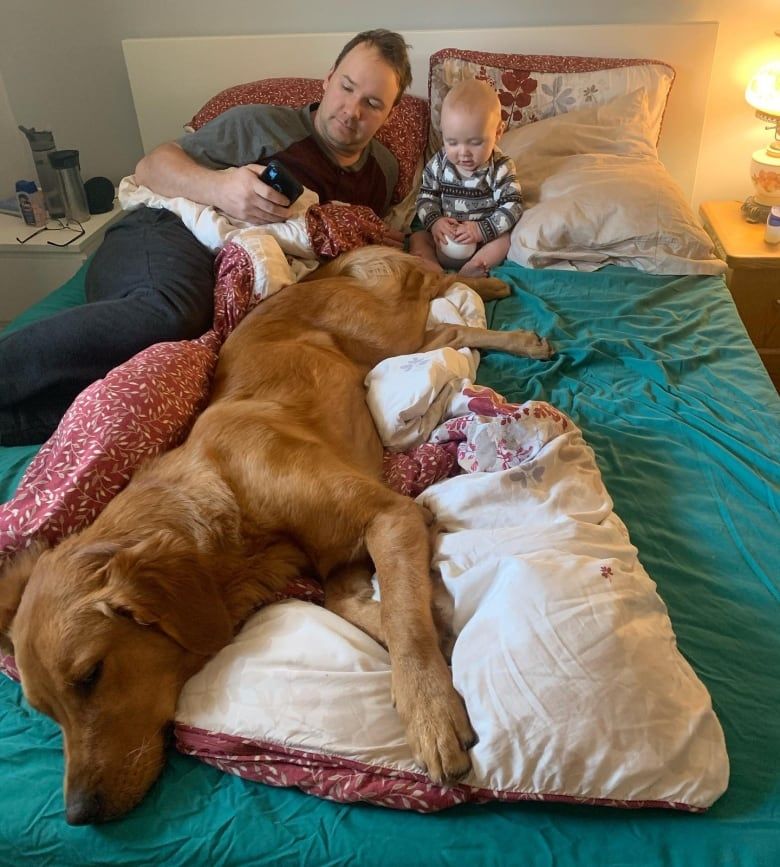 A dog is back into the warmth of it's home and the loving arms of its owners after spending three days lost in a blizzard, which many feared had killed him.
Despite the worries, efforts to find the Golden Retriever never ceased, and the outpouring of social media support showed that humankind is still helpful and sympathetic.
A cross-country skier returned the year and a half old Golden Retriever after finding him with only minor injuries despite three days in a snowstorm.
It all began in Saskatoon last Sunday when the dog's owner Julia Neufeldt agreed to let Louie hit the Furdale Dog Park to have some outdoor fun. A close friend had asked to walk the dog they decided to let him go.
However, the fun dog walk led to terror as Louie had wandered off, and they could not find him anywhere. Julia, who was devastated by the news, had become consumed with thoughts of all the possibilities, especially with the vast expanse that they had to search for the Retriever. She added that it felt as though a family member had gone missing, and it was overwhelming.
As desperation kicked in, Julia took to Facebook to share her pain with friends and family, but what happened next blew her mind. It's like the whole town heard about what happened, and the show of support kept rolling in, and so many searched for the missing pet dog.
Bolster From Social media
Julia said she expected a few dozen friends to share the information if anyone came across the dog. However, the post went viral, and not only friends but total strangers were sharing it and reaching out to the family to lend their support. Julia has a seven-month-old son so venturing out into the snowstorm to search for the dog was not possible.
However, scores of volunteers kept up the search and kept her updated by sending images whenever they spotted the dog. It was hurtful that Louie could be seen but was not accessible. They then lost sight of him, but on Wednesday, everyone decided to make a last-ditch effort to find the dog and get him home.
Julia had joined the search at this point, armed with a blanket and a glimmer of hope that finding Louie was still a possibility. Then the best phone call they could receive came in from the Saskatoon Animal Control Agency. They told her someone had seen Louie.
The cross-country skier was brought to Louie by his dog Banjo, amid their trip. The Animal Control team then linked the skier to Julia, who was delighted and thankful.
She had a mixture of emotions from shock to relief at getting back the dog safely. According to Julia, Louie has lost a few pounds but is poised to recover. He has a torn ACL but will get a surgery done soon.
She has since shared the great news with newfound friends on Facebook, and the encouragement and complimentary messages continued to flow.
Julia says her family is still in astonishment at how people rallied around despite not knowing them. She says this act of kindness outshines any negative news.
In the meantime, Louie will have to stay put for a while, but he is being fed, pampered, and showered with love. Julia adds that the little things that would bug her, like Louie wanting to run in and out of the house continually, are now minuscule after what they just endured.
She says the empty nest feeling has dissipated, and they are happy to have him in the warmth of the house again.