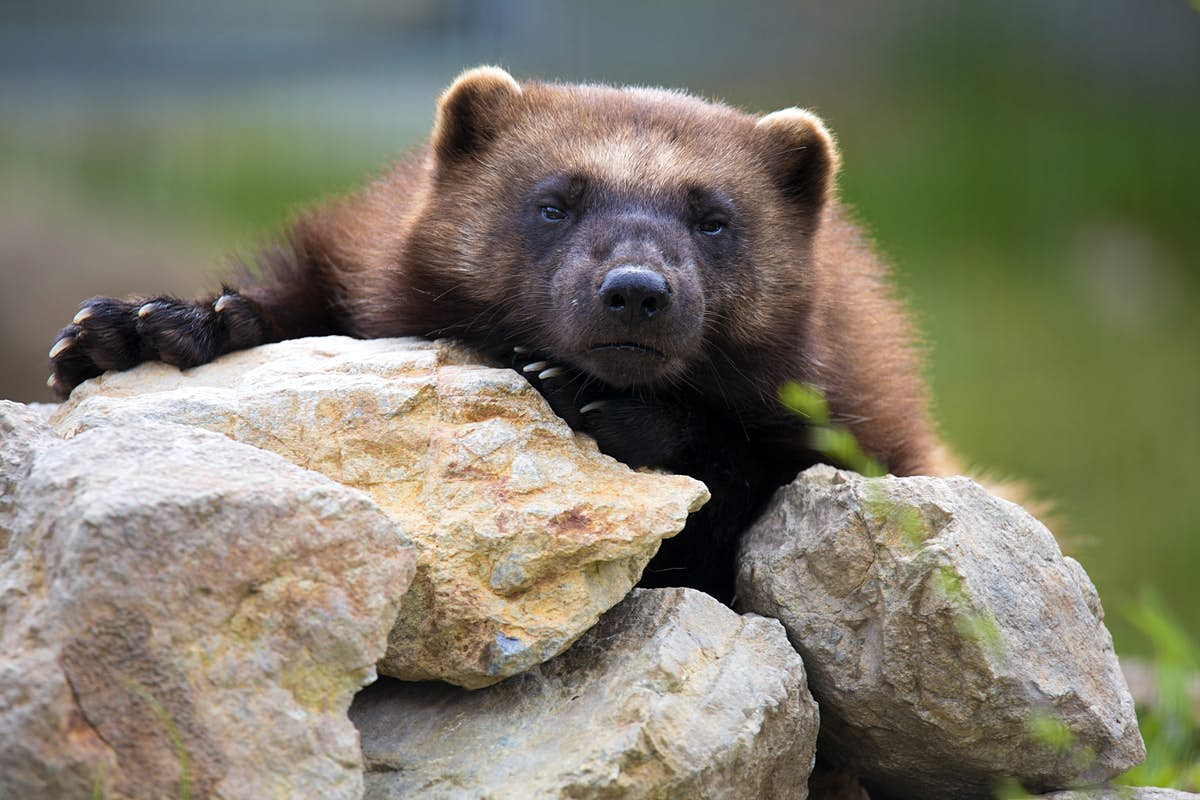 Rare Wolverines Spotted in Mt. Rainier National Park For the First Time in a CENTURY!
Mount Rainier National Park is one of the great natural destinations in North America. Nestled in the heart of Washington State, Mount Rainier National Park was established in 1899 as the fifth national park of the United States of America. With more than 97% of the park dedicated to natural preservation under the National Wilderness Preservation System, travelers from all over the planet visit to get their front-row seat to the great outdoors. National conservationists were stunned when a rare sort of visitor turned up for the first time in over 100 years — a family of wolverines!
Wolverines are a misunderstood and rarely seen species of animal also referred to as a glutton or skunk bear. One of the largest land-dwelling animals in the Mustelidae family, these stocky carnivores used to be significantly more common throughout North America and Canada until rampant and unregulated trapping during the 19th century set back their population. According to conservationists at Mt. Rainier National Park, wolverines hadn't been spotted as a family unit within the borders of Mt. Rainier for over 100 years. This all changed on a cool day in 2020 when a mother wolverine and her two young kits were spotted by a set of wildlife cameras.
The team at the Cascades Carnivore Project had erected wildlife cameras with the intention of capturing animals in their wild habitat. This kind of HD exposure to the world allows people far away from the park to connect with the importance of conservation and the touching way that these animals live their lives. According to Superintendent Chip Jenkins of Mount Rainier National Park the discovery of the wolverines was quite important, saying, "It tells us something about the condition of the park."
Wolverines are relatively rare in the wild and even less common in front of cameras. As solitary animals, wolverines stick to themselves as they require a tremendous amount of space for their habitat — up to 600 total square miles will house just six wolverines comfortably! These feisty animals typically hunt small mammals, such as rabbits and rats, but they will feast on injured or sickly caribou if the timing is right.
The conservationist teams at Mt. Rainier National Park have pointed to global climate change as a primary antagonist to the reduction in habitat available to the wolverine. According to Jocely Akins of the Cascades Carnivore Project, the vast majority of wolverines live in the Pacific Northwest at higher elevations. Even with a severe reduction in their global numbers, wolverines are not yet listed under protection by the Endangered Species Act. Despite the current grim outlook for the health of the wolverine species, there have been animal activist groups pushing for regulated protection of the wolverine for more than 20 years. According to a reporter from the Missoula Current, the U.S. Fish and Wildlife Service will potentially render a judgment before the end of August 2020.
While the appearance of a young mama wolverine and her kits may scare some visitors, park officials have said that there is no cause for concern. Despite their depictions in pop culture and their ability to hunt, wolverines are timid creatures that will likely flee as soon as they see a human. The Mount Rainier National Park has also created a special downloadable guide for hikers that want to recognize wolverine tracks during their time in the park.
With millions of annual visitors and more than 236 thousand acres of pristine preserved nature, there has never been a better time to support your national parks! Who knows, you might even see a wolverine!
The Returned Wallet from Antarctica – Half A Decade Later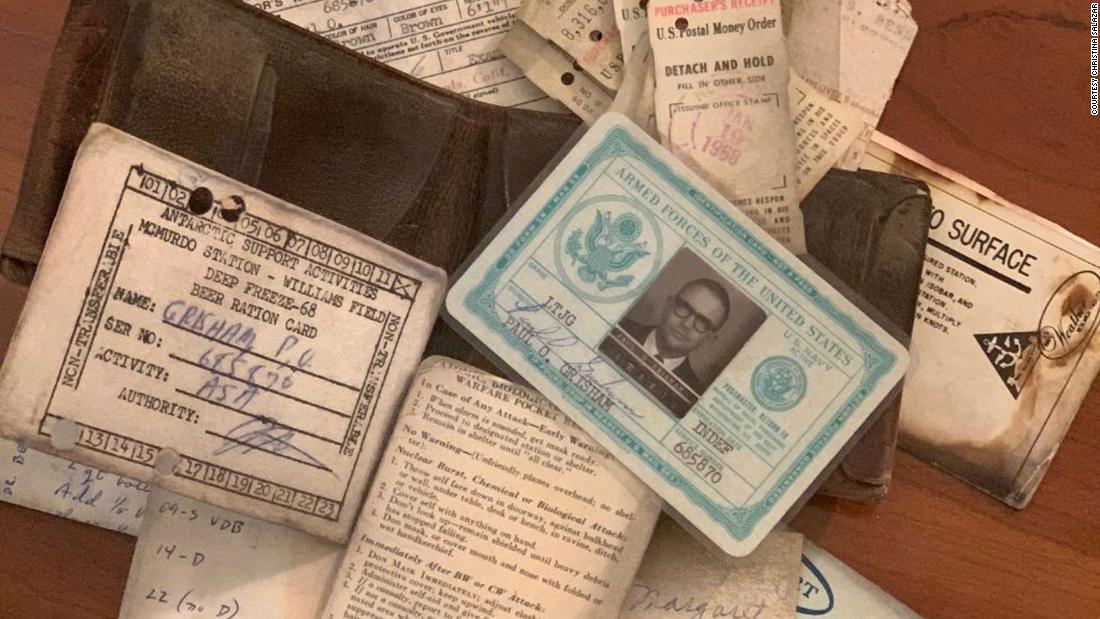 In 1968 a meteorologist was stationed in Antarctica among a number of military personnel. Their role was research as well as, and Paul Grisham's job was to track the weather in the southern pole region. Unfortunately, as crazy as it seems, Grisham managed to lose his wallet while working in the remote location and never did find it before leaving. That wallet sat in Antarctica at the station for another 53 years until it was rediscovered.
When the wallet was returned to Grisham, he felt like he was going back in a mental time machine. The wallet was in exceptionally good condition as well as the cards and materials that were kept in it. At 91 Grisham remarked first about how young he looked in the card photos as well as how far back that part of his life was.
The location, McMurdo Station, was being redesigned along with the demolishing and removal of older buildings. During the work, one of the construction crew found the wallet which had stayed in its place since Grisham had been stationed. Looking back on the cards now, Grisham continues to repeatedly trigger memories when he looks at his own Navy ID card. Last carried in 1968, the card was preserved and never deteriorated except for the edges of the leather. Included in the contents was a beer ration card, a guide card on how to deal with attacks ranging from nuclear to biological. And Grisham even included a recipe folded up in the cards for a liqueur.
The weather monitoring was a big issue at the time. Unlike today with tons of satellites spinning around the planet for watching everything from a farmer in the western side of China eat a sandwich to the weather's minute moves, back then the weather had to be observed in person. Grisham's job was to track the regional patterns so that planes and ships moving through the edge of the southern hemisphere to the station could do so safely and avoid storms. The work shifts were hard; Grisham remembered working a half day on, literally, and the half day off to rest and went straight for five long months.
Things weren't all about work. Grisham remembers they had pretty useful mini bowling alley which never got boring. And an inside gym was handy since jogging outside was off the list everyday of the year. Location-wise, the station was in one of the best locations in Antarctica as well; it would usually get to a balmy 25 degrees Fahrenheit. That was considerably better than other locations a bit further in easily only getting to a tepid minus 65 degrees.
When Grisham left the southern continent, he did so with a promotion, but he never did find his wallet before taking off. He doesn't have any fond wishes to return, still remembering a soda would explode from the cold in under 15 minutes if left outside. However, one thing he did miss was all the IOUs Grisham kept in his wallet from winning an inordinate number of poker games while on duty at McMurdo. It does make one wonder if he can still collect on this plus interest.
Grisham continues to be a name in history, but the rediscovered wallet was not his first entry. Grisham spent two hours talking with Sir Edmund Hillary about weather when Hillary arrived, and Grisham himself also got to reach the South Pole as well, some 850 miles inland. Sitting now at home, he enjoys the San Diego weather a lot more, but the wallet recovery was definitely a nice touch to Memoryville.