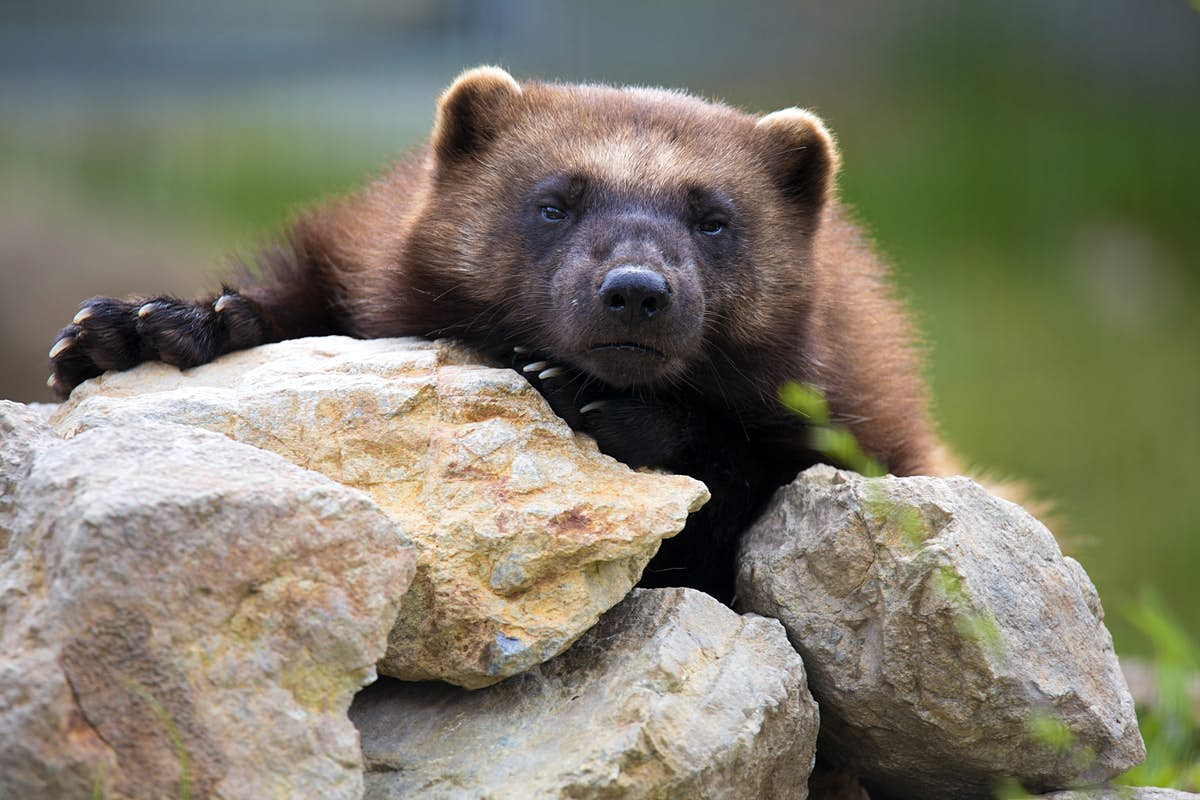 Rare Wolverines Spotted in Mt. Rainier National Park For the First Time in a CENTURY!
Mount Rainier National Park is one of the great natural destinations in North America. Nestled in the heart of Washington State, Mount Rainier National Park was established in 1899 as the fifth national park of the United States of America. With more than 97% of the park dedicated to natural preservation under the National Wilderness Preservation System, travelers from all over the planet visit to get their front-row seat to the great outdoors. National conservationists were stunned when a rare sort of visitor turned up for the first time in over 100 years — a family of wolverines!
Wolverines are a misunderstood and rarely seen species of animal also referred to as a glutton or skunk bear. One of the largest land-dwelling animals in the Mustelidae family, these stocky carnivores used to be significantly more common throughout North America and Canada until rampant and unregulated trapping during the 19th century set back their population. According to conservationists at Mt. Rainier National Park, wolverines hadn't been spotted as a family unit within the borders of Mt. Rainier for over 100 years. This all changed on a cool day in 2020 when a mother wolverine and her two young kits were spotted by a set of wildlife cameras.
The team at the Cascades Carnivore Project had erected wildlife cameras with the intention of capturing animals in their wild habitat. This kind of HD exposure to the world allows people far away from the park to connect with the importance of conservation and the touching way that these animals live their lives. According to Superintendent Chip Jenkins of Mount Rainier National Park the discovery of the wolverines was quite important, saying, "It tells us something about the condition of the park."
Wolverines are relatively rare in the wild and even less common in front of cameras. As solitary animals, wolverines stick to themselves as they require a tremendous amount of space for their habitat — up to 600 total square miles will house just six wolverines comfortably! These feisty animals typically hunt small mammals, such as rabbits and rats, but they will feast on injured or sickly caribou if the timing is right.
The conservationist teams at Mt. Rainier National Park have pointed to global climate change as a primary antagonist to the reduction in habitat available to the wolverine. According to Jocely Akins of the Cascades Carnivore Project, the vast majority of wolverines live in the Pacific Northwest at higher elevations. Even with a severe reduction in their global numbers, wolverines are not yet listed under protection by the Endangered Species Act. Despite the current grim outlook for the health of the wolverine species, there have been animal activist groups pushing for regulated protection of the wolverine for more than 20 years. According to a reporter from the Missoula Current, the U.S. Fish and Wildlife Service will potentially render a judgment before the end of August 2020.
While the appearance of a young mama wolverine and her kits may scare some visitors, park officials have said that there is no cause for concern. Despite their depictions in pop culture and their ability to hunt, wolverines are timid creatures that will likely flee as soon as they see a human. The Mount Rainier National Park has also created a special downloadable guide for hikers that want to recognize wolverine tracks during their time in the park.
With millions of annual visitors and more than 236 thousand acres of pristine preserved nature, there has never been a better time to support your national parks! Who knows, you might even see a wolverine!
Kind couple reunite homeless man with his family after 20 years apart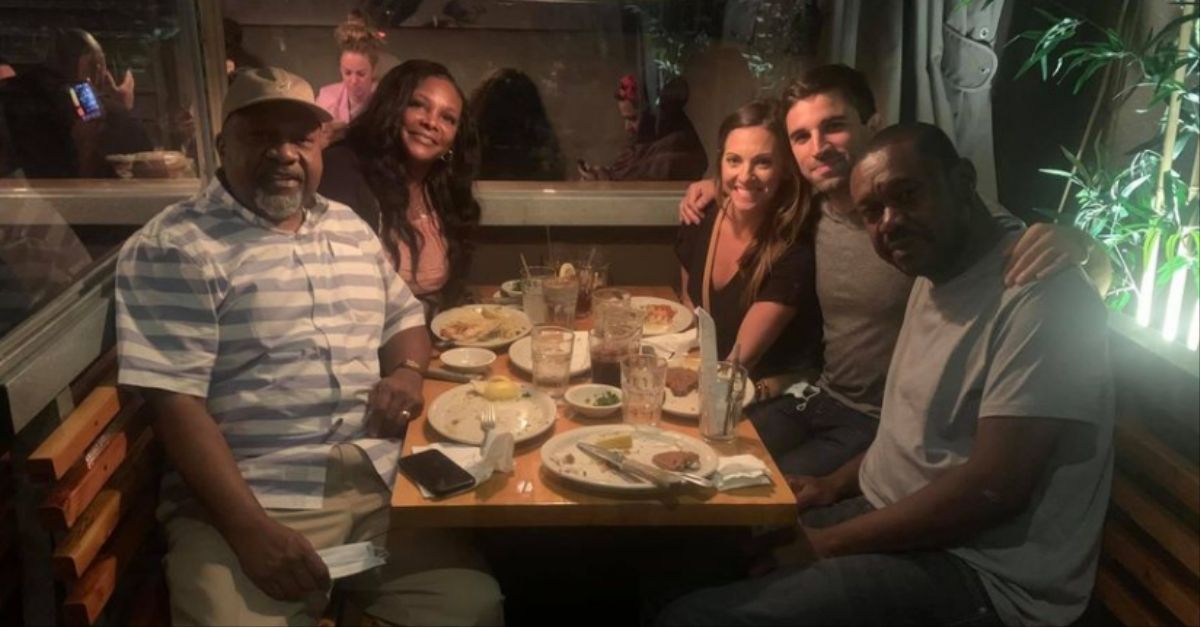 "Everyone just stares at me. I'm an educated man, but all they see is a person who doesn't have a home and doesn't have anyone to call."
These were the sad, heartbreaking words Randi Emmans heard as she stepped outside her apartment in Los Angeles to take her dog on a walk. 54-year-old Petro Reid was the man Emmans had just heard talking to himself, and he was in a bad place mentally.
She called up her boyfriend, John Suazo to jointly hold a conversation with Reid. He was quite surprised at first, because according to him, no one had ever taken interest in him, and he poured out his mind to them.
For a homeless man, the person they had just held a conversation with was very fluent in expressing himself.
"He was so impressive," said Suazo.
"The whole conversation really touched us."
From the conversation, they found out that Reid had left his family home in Charleston, S.C., and moved to L.A. in 1999 to live with an aunt. Barely a year later, he found himself going off the rails and homeless due to drug and alcohol addiction.
He became a popular figure in jail, from where he'd occasionally call home and send letters to his grandmother's house in Charleston.
"It was always for petty crimes, usually shoplifting to support my habits, food and things of that nature," he said. "That cycle continued for years, and whenever I got released, I was right back on the streets."
For more than two decades, Reid wandered the streets of L.A. in search of his family or some beacon of hope, and for those two decades he didn't find anything- until Emmans heard him.
He had lost all hope of living a decent life. He always thought of his family, but the chances of setting eyes on them once again were pretty dim, so he gave up.
He found Emmans and her boyfriend non-judgmental. They genuinely cared about his situation and that was why he opened up to them.
"John and Randi saw me as more than what everyone else saw me as — just a homeless person living on the streets," he said. "They believed in me, despite the situation they found me in."
After giving him food, water, and other basic human needs, the couple felt they hadn't done enough to truly take him out of misery and ridicule. Emmans made a post on Facebook, a public plea asking for donations to help cover the costs of a night or two at a hotel, so Reid could get rest up, recuperate, and have decent hot meals.
Her post received a lot of engagements, and in only 3 days, they were able to raise about $6,500 for Reid. The funds were used to lodge him in a hotel, get him a new mobile phone, and buy him some new clothes.
Although grateful for all Emmans and Suazo had done, Reid still wanted to find his family. He asked the couple for help and they decided to help him.
Reid took on the name Franklin Mitchell after an encounter with the police in L.A. He didn't have his identity card, so the name stood- that was why his family members could never reach him.
In the search for his family, Reid gave Emmans and Suazo some names he could remember, as well as his grandmother's address, without knowing if she was still living there or alive at all.
"Randi and I started plugging away on the Internet, and we were able to find his grandmother's name associated with the address," Suazo said. "We called wrong numbers until, finally, we got someone who was his uncle's ex-wife."
This was when all the dominoes started falling in place.
Reid's uncle, Pierre Grant was informed by his ex-wife of a certain contact about his nephew and he immediately called the couple to set up a meeting.
Grant said "For over 20 years, we had been praying and believing that one day we would find him, and the day finally came. This is a miracle."
He took a flight paid for by Emmans and Suazo to L.A. to link up with his nephew. The amazing couple were also able to pay for a covid-19 test for Reid, Grant, and themselves- all which came back negative.
The long awaited family reunion came on Friday, August 7. Mia Green, Reid's cousin was also present for the reunion. It was a touching and soulful moment for Reid as he tightly embraced his cousin and uncle after 20 years of wandering the streets of L.A.
Now that Reid has finally reunited with his family, he plans to get his life together and back on track.
"I believe I can help a lot of people that are still in the position that I was in," said Reid.
He plans to start the next chapter of his education and find himself a stable, paying job.