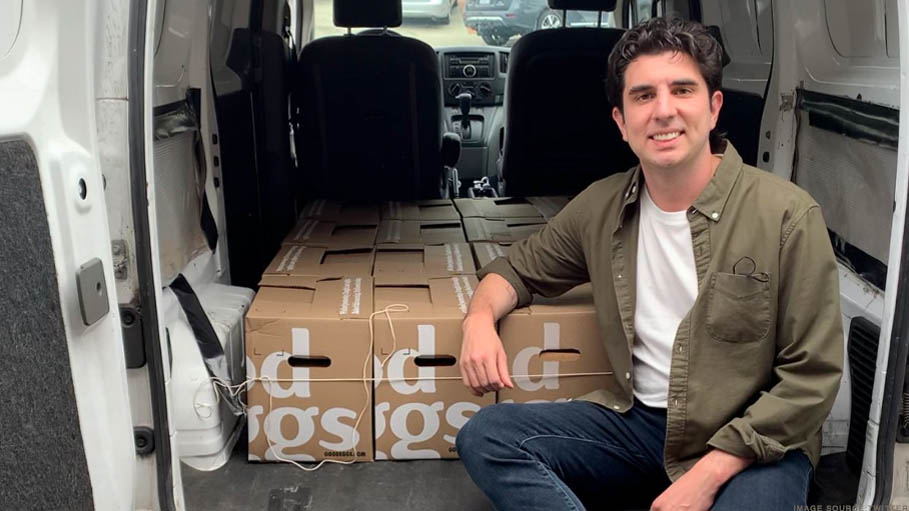 Random Acts of Kindness as a Nonrandom Life Plan
"Practice Random Acts of Kindness and Senseless Acts of Beauty"
This is the phrase that started the random acts of kindness movement decades ago, but it rings even stronger now. Anne Herbert based a philosophy on random kindness in reaction to the terrible things that exist in the world, and what started as a slogan became a blog and then a book. People around the world took up the reins to make changes in their own lives to practice these principles. Unlike many other ways of living, this one depends on individuals making small changes in their own lives without intention or expectation of reward. Because of the random nature of the philosophy the acts you choose may be just as much a surprise to you as to the people directly affected.
Turning 30 Can Be Scary
As a child and even a teenager, many simply can't imagine living into adulthood. What happens after you reach a certain age? Do you really become a different person? What does it feel like to be responsible for yourself and others? When you turn 16, you can get a driver's license, and when you turn 18, you are legally able to make contracts and perform other adult actions. 30 is a milestone that just feels like a step toward becoming old. Many people feel anxious about turning 30, but there isn't really a support group for that event.
Gratitude to Kindness
Bryan Tsiliacos felt those fears and looked for a way to deal with them. The first thing he tried was a gratitude list, because it can be difficult to focus on your worries when you realize how much in your life you have to be grateful for. After he wrote down the 30 things that first came to mind, he realized that all of those things happened because of the kindness and generosity of other people in his life. That was when he realized that he could take actions himself that could provide joy for others in his community.
Not So Random
Rather than perform truly random actions, Bryan decided to plan out actions and events that could provide a great impact on a larger number of people. It isn't the size of the action that counts, but the intent and the love behind it. Because he was turning 30, Bryan made a goal to perform 30 acts of kindness before his birthday. For his first act, he made over 400 desserts for local firefighters. Then he asked area principals what the schools needed. Bryan contacted potential sponsors to help fulfill the teachers' wishes, and ended up donating 150 supply kits to local middle schools that included disinfecting wipes, paper, and markers. Anyone who feels inspired by what Bryan has achieved can follow him on Instragram at @30actsby30 to enjoy his accomplishments and to share their own with him.

Drew Carey's Beyond Generous Gesture to Support Striking Writers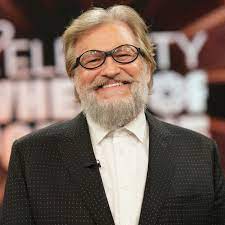 In times of struggle, acts of kindness and generosity can bring hope and relief to those in need. Drew Carey, a well-known television personality, has once again shown his compassion by providing daily lunches for members of the Writer's Guild of America (WGA) who are currently on strike. This remarkable gesture is helping to alleviate some of the financial strain faced by these hardworking individuals.
Drew Carey is graciously covering the expenses at two local businesses for WGA members who show their guild card. The two restaurants involved in this endeavor are Bob's Big Boy in Burbank and Swingers Diner on Beverly. With every meal, Drew is estimated to be spending thousands of dollars per day to ensure that these writers are well-fed during this challenging time.
This is not the first time that Drew Carey has demonstrated his support for the WGA. During the 2007 strike, he generously provided lunches to struggling writers for two consecutive months. His commitment to helping others in need has not wavered over the years, and he continues to be a beacon of kindness.
The gratitude expressed by the WGA members for Drew's actions is overwhelming. Many writers have taken to social media to share their appreciation and to highlight the impact of his generosity. One writer tweeted, "Drew bought me lunch for two months straight in '07 when I was struggling with that WGA strike. In a better place now, but Drew continues to be a good dude." The outpouring of thanks and support from the WGA community is a testament to the positive effect that Drew's kind gestures have on their lives.
The participating restaurants have become a gathering place for WGA members, who are not only enjoying the delicious meals but also feeling the love and support from Drew. The writers express their gratitude repeatedly, and the staff at the restaurants are grateful to be part of this compassionate act. They feel privileged to play a role in facilitating Drew's generosity and witness the joy it brings to those in need.
Being a writer can be challenging, with periods of financial uncertainty and limited opportunities. The current strike has exacerbated these difficulties, making every complimentary meal a significant relief for the writers. As one member explained, "They're very, very happy and they're very, very thankful to Drew." The impact of Drew's support goes beyond a single meal—it represents a lifeline for those facing financial hardships during the strike.
Drew Carey's unwavering commitment to supporting the WGA and his genuine care for those in need is truly commendable. His actions remind us of the power of kindness and the difference one person can make in the lives of others. As the strike continues, the lunches provided by Drew serve as a ray of hope and a reminder that the writing community is not alone in their fight.
In times of hardship, it is heartwarming to see individuals like Drew Carey step forward and offer their support. His kindness and generosity are an inspiration to us all, and his contributions to the well-being of the WGA members are deeply appreciated.