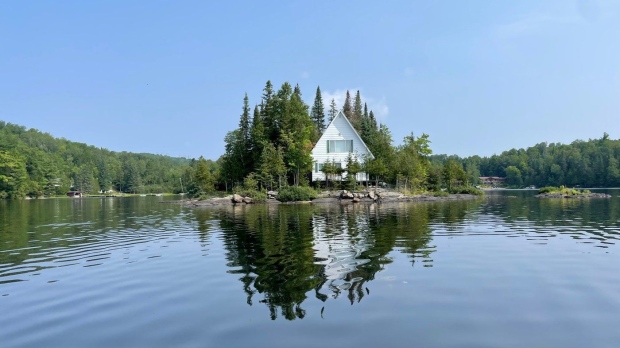 Quebec Company "Mon Technicien" Boosts Employee Happiness with Private Island Getaway
In a surprising and exciting move, a company based in Quebec, known as "Mon Technicien," has taken employee perks to a whole new level by purchasing a private island. This remarkable decision aims not only to enhance the happiness of its employees but also to attract potential new team members with an enticing and unique benefit.
The private island boasts a charming 2-bedroom cabin that can comfortably accommodate up to 8 people. This inviting retreat provides employees with a tranquil escape from the hustle and bustle of everyday life. But that's not all – the island comes fully equipped with exciting amenities such as a barbecue for outdoor cooking, a pedal boat for leisurely rides on the water, and a dinghy for further aquatic adventures. For those who love water sports, there's an array of equipment available to ensure a thrilling experience.
One might wonder why a company would go to such lengths to provide its employees with access to a private island. The answer lies in Mon Technicien's commitment to fostering a positive work environment and enhancing employee satisfaction. By offering employees the opportunity to book stays on the private island, the company is giving them a chance to unwind, relax, and rejuvenate in a truly unique setting.
What's even more remarkable is that this incredible perk comes at no cost to the employees. Stays on the private island are fully covered by the company, showcasing Mon Technicien's dedication to its workforce's happiness and well-being. This gesture undoubtedly reflects the company's belief that a happy and content workforce is a more productive and engaged one.
In a world where work-life balance and employee happiness are gaining increasing attention, Mon Technicien's initiative is a shining example of how companies can think outside the box to create a positive and enjoyable work culture. As the employees of Mon Technicien bask in the beauty of their private island getaway, they are not only benefiting personally but also becoming ambassadors for a company that truly cares about its team's happiness and success.
The Ockendon Solar Farm's Remarkable Transformation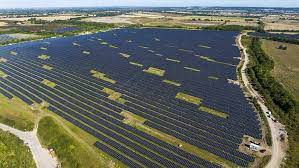 A once-neglected trash dump in England has undergone a breathtaking transformation into one of the United Kingdom's largest solar farms. The Ockendon solar farm, as it is now known, is set to provide electricity to an impressive 15,000 homes. With its 100,000 gleaming solar panels, it proudly stands as the third-largest solar farm in the entire UK.
This remarkable journey from waste ground to green energy oasis reflects the nation's growing commitment to renewable energy and sustainability. Frank Gordon, the director of policy at the Association for Renewable Energy and Clean Technology, highlighted the importance of projects like Ockendon solar farm in addressing the climate crisis. He told The Guardian, "We urgently need more solar in the UK to help meet our legally binding net-zero goals, and this summer's extraordinary global weather has further underlined the need for climate action."
The Ockendon solar farm is a shining example of the UK's transition to cleaner energy sources. Since 2020, nearly half of the nation's power has been sourced from a combination of wind, solar, bioenergy, and hydroelectric sources. This shift towards renewable energy not only reduces harmful emissions but also bolsters energy security and creates jobs in the burgeoning green energy sector.
The transformation of the Ockendon site is nothing short of inspirational. What was once a symbol of waste and environmental neglect has become a symbol of hope for a more sustainable future. As solar farms like Ockendon continue to sprout across the UK, they bring us one step closer to achieving our net-zero emissions goals and safeguarding the planet for generations to come.