Puppy Care Basics: Top Tips for When Your Puppy is Attacked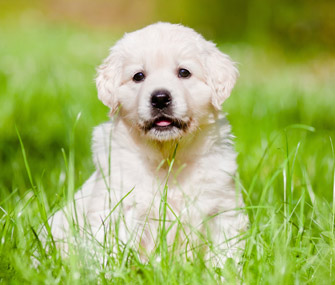 If you have a new puppy, one of your worst fears may be that it is attacked by another animal. It's one of those fears that we all have when we first get a new puppy. We've heard about and seen other attacks, so it's very much in the realm of possibilities. Fortunately, there are some important tips that you should consider, so you can protect your puppy.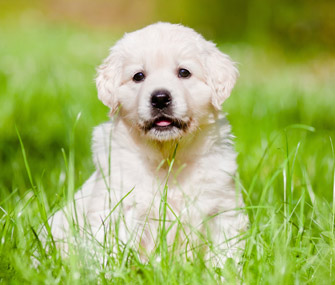 What Are the Signs of Attack?
Your puppy will probably appear to be an easy target to dogs and other animals, but if you pay attention, you may just notice the signs, and be able to remove yourself and your pet form the situation. You may notice the following signs:
Snarling
Barking
Growling
Baring teeth
You should be aware of your surroundings any time you're outside playing with, walking, or in other ways interacting with your puppy. So, at the first sign of aggressive behavior by another animal, take immediate action. If that behavior is directed specifically at your puppy, this is typically a good time to pick your puppy up and put yourself between you and the other animal.
You can also mitigate the circumstances by avoiding areas like dog parks where you know there may be dangerous animals or aggressive dogs, particularly when your dog is still so young. There are plenty of ways to give your puppy the social interaction and the exercise they need without putting them in a bad situation.
Stay Calm & Collective
You should be aware of your surroundings, but you must also stay calm both before and after the attack. When you are calm and collected, you may be able to pull the animals apart, ask for help from others who are close by, and even add a level-headed approach to the situation.
When you are calm and collected, you can also assert your authority over the other animal. It doesn't always work, particularly if the other animal already sees you as a threat or challenge.
Speak with conviction and command.
Watch your body language.
Stand tall and avoid submissive postures.
The best strategy is still to remove yourself and your puppy from the situation by making a quick exit. While you're edging away, though, you can (hopefully) avoid being bitten or attacked.
Emotional Support
Your first thought is to protect your puppy and get you and the puppy away from the situation. Your next thought should be to offer emotional support to your puppy. Check to make sure that your puppy really is physically ok. Are there bite marks? Bruising? Limping? Is the puppy whimpering?
If you're concerned about the well-being of your puppy, take your little one to the veterinarian. They will perform a full exam and may recommend additional tests or scans to make sure everything is ok. The vet may also recommend that you monitor your puppy over the next few days.
Gather Information
Don't forget to talk to the other owner(s). It's not typically helpful to confront or accuse the other person(s). Remain calm, and ask for contact information. Take pictures, and jot down (or record) details about what happened, what the dog looks like (breed if you know it), and any previous history about the animal. For example, if you know or if the owner mentions that the animal has attacked other dogs in the past, it shows a pattern of aggressive behavior. Take note of the date, time, and any other information that's related to the incident.
If your puppy is in good health, you may never need to remember the details of the attack or potential incident. But, it's better to be safe than sorry. If the owner of the other animal claims that you're at fault, you need as much information as you can get to describe what really happened.

These Hermit Crabs Will Blow Your Mind With Stunning Natural Ritual.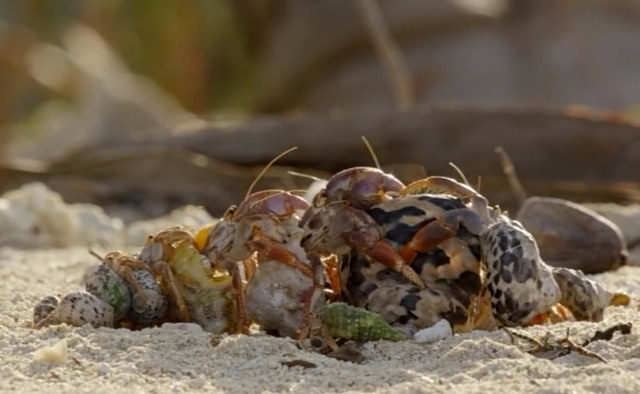 If you are like most people then you are likely fascinated with the ocean and all the creatures inside it. While we can talk forever about massive whales, scuttling squids, and scary sharks, we'd rather highlight a cute little crustacean known as the hermit crab. Now, you've likely heard of the hermit crab and, perhaps, you even know what it looks like. As a member of the superfamily known as the Paguroidea, hermit crabs manage to stand out all on their own. In fact, after learning about this natural ritual that hermit crabs complete, you might even want one of your own!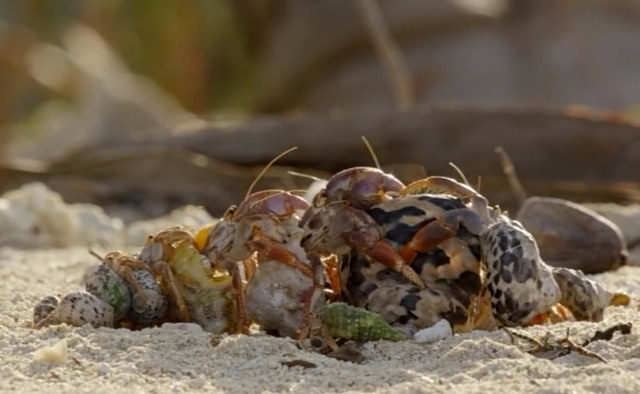 In a post shared on Facebook by a user named Melody Flowers, it was revealed that hermit crabs are always looking for bigger shells to live in. While you probably knew this already, what you didn't realize about this ritual is far more fascinating. According to the post, which has since been backed up by other scientific journals, hermit crabs like to line up next to shells that happen to be too big for them. Hermit crabs can wait for up to eight hours for another crab to come along and try the shell out. Why do these crabs wait next to shells that are too large for them? As it turns out, the first hermit crab is simply waiting for the second crab in line to discard its shell.
So we outlined a natural ritual that hermit crabs undertake when finding a new home. Why is this so fascinating? While you may have summoned up an image of two hermit crabs swapping shells, that isn't entirely accurate. As the second crab lines up behind the shell, more will come to follow. Before long, observers would be able to watch as dozens of hermit crabs all trade shells with one another to ensure that everyone has a comfortable home to live in. The smallest shell of the bunch gets left behind while the shell that started the queue will go to the largest hermit crab of the lot. That's pretty amazing, isn't it? The coordination and cooperation that these hermit crabs have to deploy is nothing short of impressive. If only humans could get along so well when it comes to making to sure everyone is comfortable and safe within their home.
Even though hermit crabs will work together in order to find homes, they are still a competitive species. Gastropod shells can become a limited resource due to a variety of natural and unnatural factors, such as climate change and pollution. When hermit crabs are of a similar size, they are more competitive and violent with one another. When hermit crabs vary dramatically in size, there are more resources available for every member of the group. Hermit crabs are a fascinating sort of creature because they can come in varying sizes with a lifespan ranging between 12 and 70 years. The next time that you see a hermit crab, make sure it has the perfect shell to call home. Maybe it will remember you a couple of decades later!