Puppy Care Basics: Top Tips for When Your Puppy is Attacked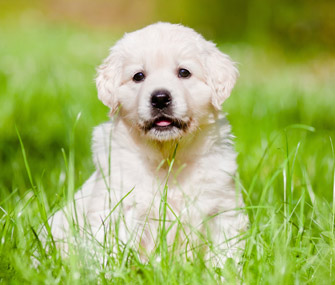 If you have a new puppy, one of your worst fears may be that it is attacked by another animal. It's one of those fears that we all have when we first get a new puppy. We've heard about and seen other attacks, so it's very much in the realm of possibilities. Fortunately, there are some important tips that you should consider, so you can protect your puppy.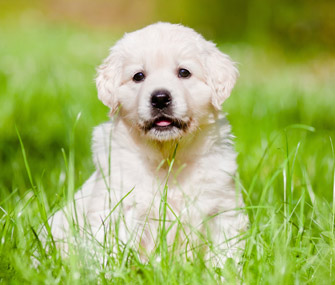 What Are the Signs of Attack?
Your puppy will probably appear to be an easy target to dogs and other animals, but if you pay attention, you may just notice the signs, and be able to remove yourself and your pet form the situation. You may notice the following signs:
Snarling
Barking
Growling
Baring teeth
You should be aware of your surroundings any time you're outside playing with, walking, or in other ways interacting with your puppy. So, at the first sign of aggressive behavior by another animal, take immediate action. If that behavior is directed specifically at your puppy, this is typically a good time to pick your puppy up and put yourself between you and the other animal.
You can also mitigate the circumstances by avoiding areas like dog parks where you know there may be dangerous animals or aggressive dogs, particularly when your dog is still so young. There are plenty of ways to give your puppy the social interaction and the exercise they need without putting them in a bad situation.
Stay Calm & Collective
You should be aware of your surroundings, but you must also stay calm both before and after the attack. When you are calm and collected, you may be able to pull the animals apart, ask for help from others who are close by, and even add a level-headed approach to the situation.
When you are calm and collected, you can also assert your authority over the other animal. It doesn't always work, particularly if the other animal already sees you as a threat or challenge.
Speak with conviction and command.
Watch your body language.
Stand tall and avoid submissive postures.
The best strategy is still to remove yourself and your puppy from the situation by making a quick exit. While you're edging away, though, you can (hopefully) avoid being bitten or attacked.
Emotional Support
Your first thought is to protect your puppy and get you and the puppy away from the situation. Your next thought should be to offer emotional support to your puppy. Check to make sure that your puppy really is physically ok. Are there bite marks? Bruising? Limping? Is the puppy whimpering?
If you're concerned about the well-being of your puppy, take your little one to the veterinarian. They will perform a full exam and may recommend additional tests or scans to make sure everything is ok. The vet may also recommend that you monitor your puppy over the next few days.
Gather Information
Don't forget to talk to the other owner(s). It's not typically helpful to confront or accuse the other person(s). Remain calm, and ask for contact information. Take pictures, and jot down (or record) details about what happened, what the dog looks like (breed if you know it), and any previous history about the animal. For example, if you know or if the owner mentions that the animal has attacked other dogs in the past, it shows a pattern of aggressive behavior. Take note of the date, time, and any other information that's related to the incident.
If your puppy is in good health, you may never need to remember the details of the attack or potential incident. But, it's better to be safe than sorry. If the owner of the other animal claims that you're at fault, you need as much information as you can get to describe what really happened.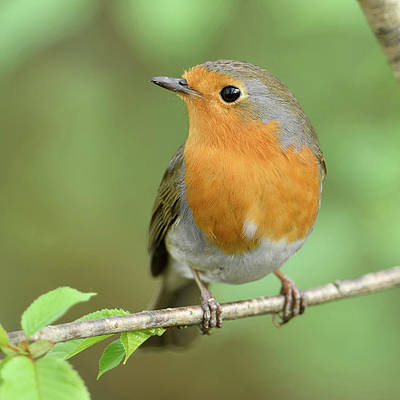 The color peach is most associated with the fruit of the same name. Apart from the fruit and a few flowers, the color peach is not commonly found in nature. There are certainly very few animals that have any shades of peach. However, there is one breed in birds that do display the color peach on its chest. The Eurasian Bullfinch is a small-size but bulky looking bird that is native to Europe and certain regions of Asia. Their range of travel is estimated to be around ten million square kilometers. Their preferred habitat parks, gardens, hedges, trees, and agricultural areas. They get their name from the bull-shaped head. Parts of the upper body are colored grey while the feathers are a mixture of black and white. The legs and feet are pinkish-brown in color. Juvenile bullfinch birds have the same shape as adult birds but they don't have the same colors. The young ones are mostly grey and brown.
For breeding purposes, the Eurasian Bullfinch nests in tall bushes. They lay about 4-7 eggs. The chest is often mistakenly described as red, but it is as peach as it gets. The males have brighter colors, while the females have a slightly beige color on their chest. Their unique color makes them easily recognizable from other birds with similar size and shape. Although the bird has a bulky shape, it is considered a small to medium-sized bird.
They are social creatures and are often found in pairs or groups. They are mostly found busy looking for seeds. Only 10% of BTO Garden BirdWatch gardens have the Bullfinch. Their shy and reclusive personality makes them a rare bird to fine. Although they mostly eat seeds, for their young ones do they occasionally feed on insects. Initially, they were mostly found in woodlands but have now slowly moved to gardens too. Although they migrate during winter months, mostly they stay in the same spot throughout their lives. If you are looking to spot one, try to look for them in a suburban garden with scrubs or thick hedgerows. They prefer to find a thick cover for the nests. As food supply has become more scattered, it has forced the bullfinch to travel more often.
There are reclusive in personality and shy away from human contact. During colder months, they migrate to southern regions of Europe and Asia. Their diet mostly consists of seeds from plants such as ash, elm, and nettle. Their liking for flower buds made them be considered as a pest of fruit trees. Although they are not considered to be an endangered species, their population has seen a decline due to the loss of arable weeds and new agricultural practices.
One of the unique features of the Eurasian Bullfinch is its ability to store seeds in a small sac at the bottom of their mouths. This feature is useful when they have to bring back seeds from long distances for their young ones. Amongst the finch species of bird, the Bullfinch is the only bird that has evolved into adapting this remarkable sac in the mouth.
Another stunning feature of the Eurasian Bullfinch is their singing ability. They have a beautiful soft and subtle call. When the male seeks to attract the females, it uses a soft tone mostly audible to other bullfinch birds only. The call from the male is a polite descending set of notes, repeated at specific intervals. The bullfinch is also skillful in mimicry and is popular birds to keep as pets. They are even able to follow tunes played to them.