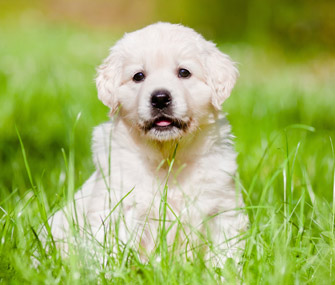 Puppy Care Basics: Top Tips for When Your Puppy is Attacked
If you have a new puppy, one of your worst fears may be that it is attacked by another animal. It's one of those fears that we all have when we first get a new puppy. We've heard about and seen other attacks, so it's very much in the realm of possibilities. Fortunately, there are some important tips that you should consider, so you can protect your puppy.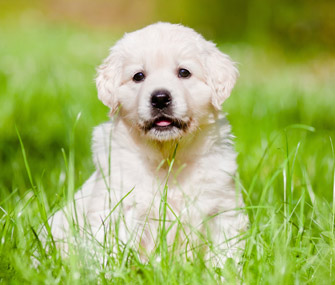 What Are the Signs of Attack?
Your puppy will probably appear to be an easy target to dogs and other animals, but if you pay attention, you may just notice the signs, and be able to remove yourself and your pet form the situation. You may notice the following signs:
Snarling
Barking
Growling
Baring teeth
You should be aware of your surroundings any time you're outside playing with, walking, or in other ways interacting with your puppy. So, at the first sign of aggressive behavior by another animal, take immediate action. If that behavior is directed specifically at your puppy, this is typically a good time to pick your puppy up and put yourself between you and the other animal.
You can also mitigate the circumstances by avoiding areas like dog parks where you know there may be dangerous animals or aggressive dogs, particularly when your dog is still so young. There are plenty of ways to give your puppy the social interaction and the exercise they need without putting them in a bad situation.
Stay Calm & Collective
You should be aware of your surroundings, but you must also stay calm both before and after the attack. When you are calm and collected, you may be able to pull the animals apart, ask for help from others who are close by, and even add a level-headed approach to the situation.
When you are calm and collected, you can also assert your authority over the other animal. It doesn't always work, particularly if the other animal already sees you as a threat or challenge.
Speak with conviction and command.
Watch your body language.
Stand tall and avoid submissive postures.
The best strategy is still to remove yourself and your puppy from the situation by making a quick exit. While you're edging away, though, you can (hopefully) avoid being bitten or attacked.
Emotional Support
Your first thought is to protect your puppy and get you and the puppy away from the situation. Your next thought should be to offer emotional support to your puppy. Check to make sure that your puppy really is physically ok. Are there bite marks? Bruising? Limping? Is the puppy whimpering?
If you're concerned about the well-being of your puppy, take your little one to the veterinarian. They will perform a full exam and may recommend additional tests or scans to make sure everything is ok. The vet may also recommend that you monitor your puppy over the next few days.
Gather Information
Don't forget to talk to the other owner(s). It's not typically helpful to confront or accuse the other person(s). Remain calm, and ask for contact information. Take pictures, and jot down (or record) details about what happened, what the dog looks like (breed if you know it), and any previous history about the animal. For example, if you know or if the owner mentions that the animal has attacked other dogs in the past, it shows a pattern of aggressive behavior. Take note of the date, time, and any other information that's related to the incident.
If your puppy is in good health, you may never need to remember the details of the attack or potential incident. But, it's better to be safe than sorry. If the owner of the other animal claims that you're at fault, you need as much information as you can get to describe what really happened.

Sweet Elderly Man Joins Makeup Class To Help Wife With Makeup, Quickly Goes Viral!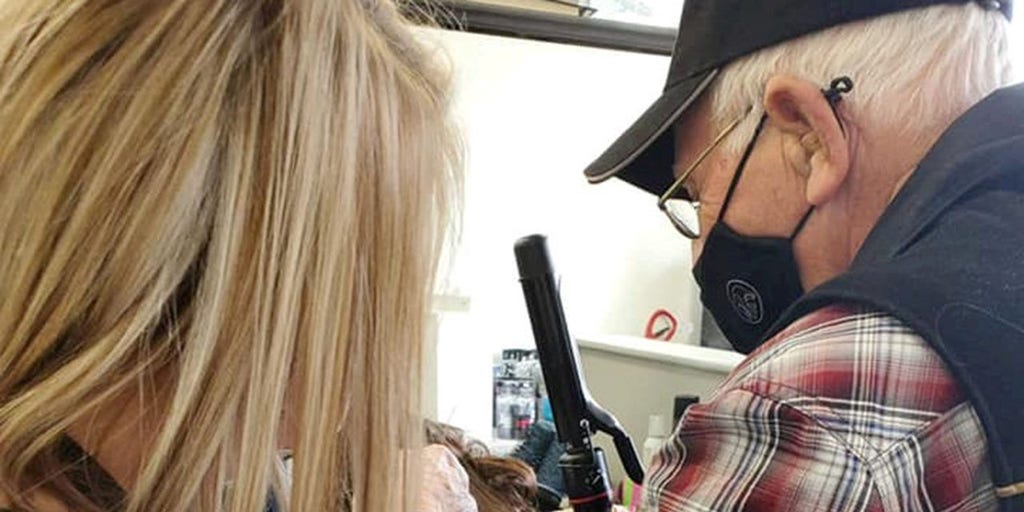 Carrie Hannah is the director at Delmar College of Hair and Esthetics, located in Alberta, Canada. A haircare professional with years of experience under her belt as an instructor, Hannah had grown accustomed to teaching even the most unusual of students the skills they would need to succeed in the hair, makeup, and beauty world. With that being said, even Carrie was surprised when she met with an elderly man at her school who had wished to learn a few things in the field. His reasoning? Well, that's the reason for today's story.
Let's leap into one of the most touching beauty school stories you'll ever read!
Helping Hands For Those We Love
There are few things in life more important than taking care of and providing care to the ones that we love. When we stand before our significant other and bind ourselves together in marriage, we truly hope to embrace 'TIl Death Do Us Part' in the same way that our story's subject has.
Carrie Hannah had been preparing for classes with her students as if it were any other day when she was approached by a white-haired, elderly man. The man, who wishes to remain anonymous, would introduce himself to Carrie before getting into the reason for their meeting — the elderly man had wanted to help his wife with her makeup.
According to Carrie, the elderly man explained that his wife had been struggling with her vision as she grew older. As she struggled to see, her beauty routine became more of a chore. His wife was struggling to curl her hair and had even burned herself in the process. Her husband wanted to help, but he didn't know exactly how, and that's where our two protagonists came together.
Carrie would go on to say that the man "genuinely cared" about his wife and her process. Carrie would continue, "His wife always cared about her appearance, and he wanted to help."
A New Set of Skills
With his motive explained and a spot available to him, Carrie would quickly get her new student into a class. At 79 years old, he was certainly going to be one of her most experienced students. The story would get picked up by Hair Design by Birtney and photos from the class would quickly go viral. Thousands of users would share the images and hundreds of thousands of views would quickly follow.
According to Hair Design by Britney, the man learned how to use a curler while also teaching him how to perform volume curls on shorter hair. Another point of emphasis that the teacher was sure to go over would involve the application of mascara. Of course, all of these lessons were combined with a hefty dose of safety training as they did not want to have any more burn incidents at home.
Commenters on the story would go crazy for the elderly man looking to support his wife. Comments ranged from compliments over his heart and attention to respect for his ambition to learn new skills outside his comfort zone. Another user recalled that their father had done something similar for their mother who had been diagnosed with Alzheimer's.
According to Hannah, working with the man to help his wife would become a highlight of her more than 31-year-career in the beauty industry. Hannah says, "We needed some cheering up and he sure did it."