Puppy Care Basics: Top Tips About Helping Your Puppy Through Spaying and Neutering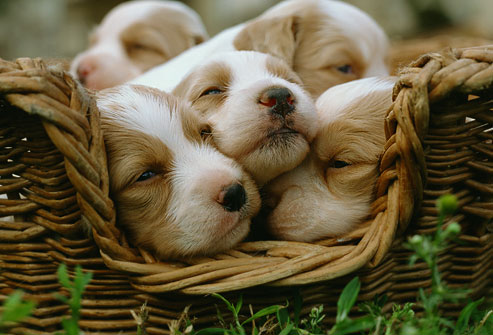 There are lots of reasons why you've chosen to spay or neuter your puppy. It's the responsible thing to do, because there are already too many homeless pets. It can also contribute to the health and long life of your puppy. Neutered males live 18% longer, while spayed females live 23% longer. Part of those longevity stats probably link back to lower incidents of testicular cancer and prostate cancer. a
How Does It Work?
When your female puppy is spayed, the vet removes the uterus and ovaries in a procedure called an ovariohysterectomy. So, your puppy will not be able to reproduce, and she will probably not demonstrate the behavioral issues associated with going into heat.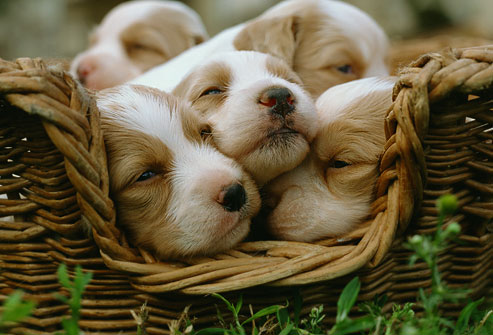 When your male puppy is neutered, the vet puts him under anesthesia, makes incisions, and removes the testicles. The vet typically fits your puppy with a cone to prevent them from licking the area. The incision should take about two weeks to heal, and your vet will monitor the healing and continued health of your pet.
Quick Tips to Support Recovery
The spay or neuter procedure is not the most pleasant experience, but your puppy will recover fairly quickly. You can support his or her recovery by following these quick tips:
Check the incision every day. Make sure it's healing properly. Contact your vet if you notice unusual swelling, discharge, or odors.
Don't give your puppy a bath for ~10 days, or as instructed by your vet.
Set up a quiet, comfortable environment for your puppy to avoid over-stimulation.
Use the cone to prevent your puppy from licking or biting at the incision.
Keep your puppy from getting overexcited. Keep him or her from jumping around or running until fully recovered.
If your puppy develops diarrhea or vomiting, or demonstrates other symptoms, contact your vet right away.
Why You Should Spay/Neuter?
While there is some risk associated with any medical procedure, the benefits far outweigh any possible dangers. It's an effective and low-cost way to help your puppy live a long and happy life. After a minor inconvenience, your puppy can return to their former playful selves. It can help improve their behavior, since your puppy more affectionate. Your puppy may also be less likely to roam or engage in fights.
Your puppy is a part of your life. You care about him or her, and you really don't want to inflict any pain. Sometimes, it's just important to consider your puppy's overall health and happiness. The best time to spay or neuter your puppy is by four months of age, but the breed will also factor in. Seek out and discuss the procedure with your vet. He or she should have the experience to provide the care you need, while insuring that you're doing what's best for your puppy at the appropriate time. It really is a loving and caring decision that will only serve to solidify the bond you have with your puppy both now and in the future.

Handicapped Puppy Befriends Flightless Pigeon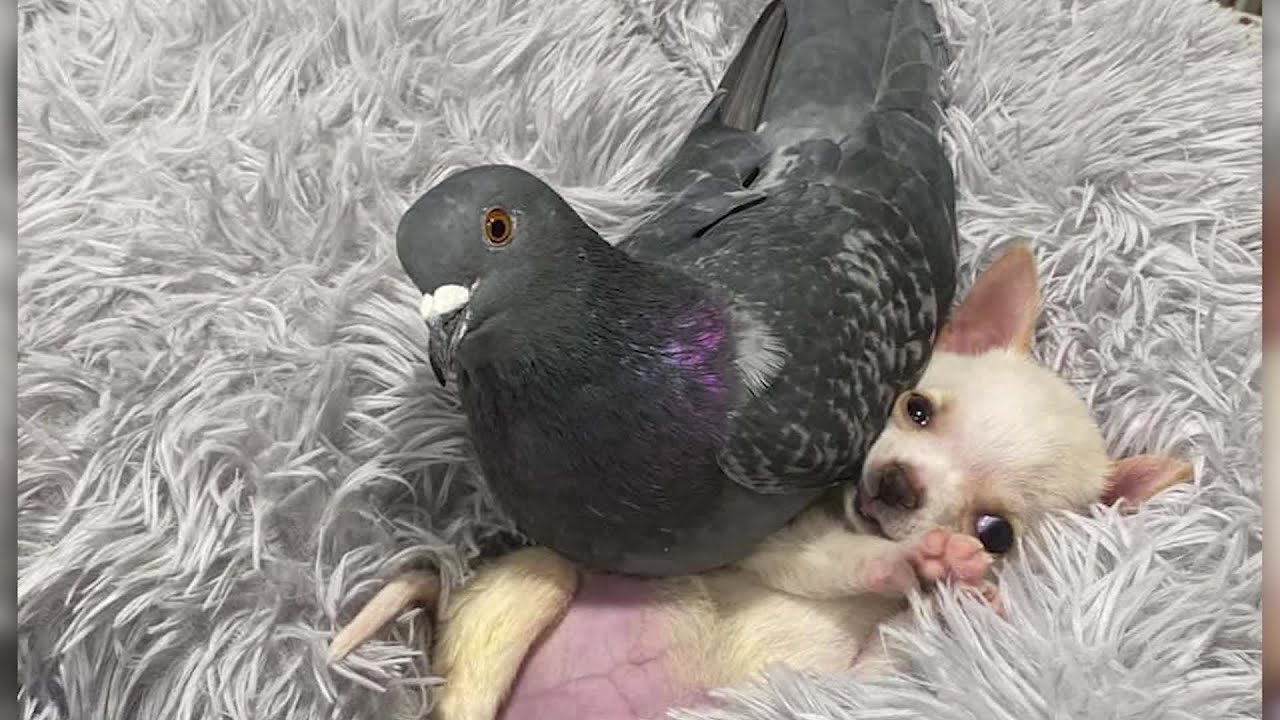 In Rochester, NY, Sue Rogers runs a non-profit called the Mia Foundation. The rescue organization rescues and rehabilitates animals who have birth defects or deformities and tries to find them a loving home. About a year ago, a pigeon was found unable to move in the parking lot of a car dealership. The pigeon was huddled and cowering on the ground. When a local wildlife rescue was called, they said the bird had neurological damage that caused him not to be able to fly. They thought that euthanization would be the best option for him.
Sue was having none of that. She stepped in and took the bird, who she named Herman, under her wing, so to speak. She made space for him in her shelter and kept him close where she could keep an eye on him. He liked to sit on a furry dog pillow and watch her work.
A couple months ago, a tiny Chihuahua was brought to the Mia Foundation. He was an infant, maybe a few months old, when his South Carolina breeders sent him to Sue. He's a teacup sized Chihuahua they named Little Lundy and he was born with spinal cord damage. Sue also determined that he was suffering from swimmers syndrome. Swimmers syndrome is a developmental deformity that causes the front and hind legs to be splayed out. This makes it almost impossible for Little Lundy to walk.
Although swimmers syndrome is thought to be untreatable, according to a few studies and an article in a veterinary journal, it can be treatable. With some physical therapy and at-home treatment, Little Lundy could live a long and happy life, which is exactly what Sue plans for him.
When Little Lundy arrived at the Mia Foundation he decided to get acquainted with his new surroundings and the other animals at the shelter. One particular encounter, created a friendship that has gone viral. Herman and Little Lundy, a puppy and a pigeon, are the unlikeliest of friends, but they have a lot in common. They both have trouble walking, or flying in Hermans case, and they were living in the same place. You could say, they were in the right place at the right time to become instant friends.
In the six weeks they have been together, Herman and Little Lundy have become inseparable. They do everything together, which is a lot of sleeping and snuggling. Mostly, with Herman sitting on top of Little Lundy, which doesn't bother him in the slightest. This friendship was so out of the ordinary that Sue had to document it. The viral sensation of the puppy and pigeon has brought attention to the Mia Foundation that was much needed. The rescue organization runs solely on donations to help cover the costs of taking care of the animals and for needed surgeries. So far, about $6000 was donated because of this unlikely friendship and over 100 adoption inquiries. Hopefully when they are adopted, they are able to stay together.