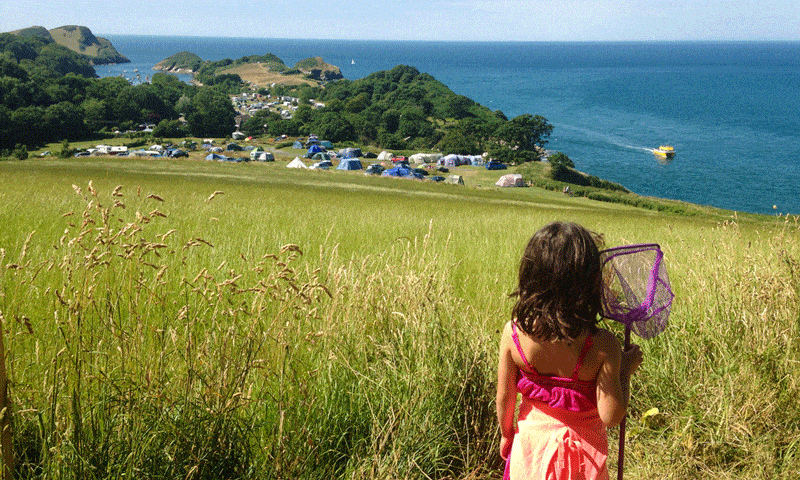 Preparing For Your First Camping Trip With Kids In Tow
There's nothing quite as relaxing as a trip away from home to enjoy the outdoors. If you have kids, you already know that they relish in the sunlight and love exploring nature. Camping as a family is a wonderful way to spend time together doing just that. Preparing for your first ever camping trip will ensure that your children have a blast, leading the way to future trips together in this form.
Try A Practice Run
Before heading out for a camping excursion, try a trial run at home to see how your kids fare. Set up a tent in your backyard and keep tabs on all the items your family needs while you spend the night. Luckily, it isn't too far away and you can grab things as you see fit. Write down a list of the items you used, and keep it handy for your "real" camping trip away from home.
Keep Devices Off
In today's day and age, everyone has a cell phone or electronic device to look at. Camping should be based around nature and experiences as a family unit. Let older kids know they will need to shut down their phones while you are spending time together. Allow them an hour or so at nighttime to catch up with friends, but make it a priority that the device is shut off again for another day of fun, if applicable.
Don't Make It Difficult
For a first camping trip, forego hiking in the woods to a remote location to set up your sleeping quarters. Instead, head to a family camping facility. Here your children have amenities available, such as restrooms with running water, electricity, and maybe even a gift shop or small store. This way you can observe what is needed and not needed for future trips out with your kids.
Don't Overplan Your Excursion
There is no need to write up a schedule of events you wish to partake in with your kids. Instead, keep a few "must-dos" in mind and wing the rest. Spontaneity can be a great thing for everyone. You'll see that your kids come up with unique ways to overcome boredom and creativity will abound. Refrain from writing up lists and allow nature to take its course. Another idea is to let each member of the family come up with an idea for an activity that everyone can do together. After this has been completed, another family member gets a turn. This way each person gets to experience something that they want to try.
Allow For Some Dirt To Accumulate
At home, you likely let your kids know when you don't want them to get dirty. While camping, let this rule slide by and let your kids feel the earth without restriction. Dirt never hurt anyone and it will let your child roam around without worrying about their appearance or whether they will be scolded about its presence. Some of the best fun is to be had with dirt involved! This can always be washed off in a shower house, lake, or via a sponge bath if needed. Keep your child's good clothing at home when you go camping so you do not worry about it becoming ruined during a time when you just want to have fun with each other.
It Might Not Be What You Expect
Don't go into a camping trip thinking that it will be magical for all who are involved. You may have a child that just isn't the camping type, and that is okay. You may find that your child really enjoys camping, however. You won't know until you try!
Father in Bumblebee costume escorts his kid back to school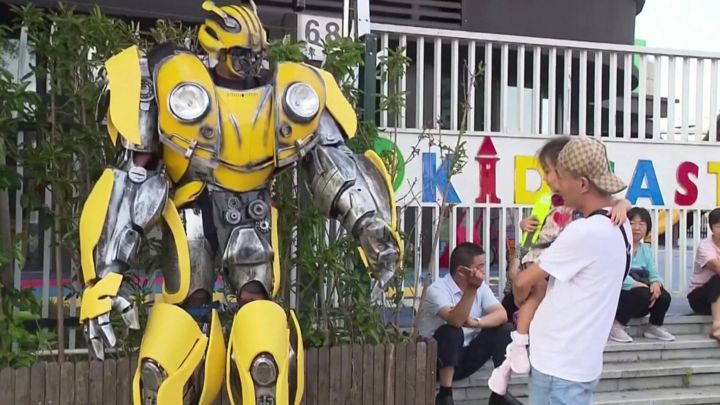 Bumblebee from the American sci-fi movie series Transformers never had a kid, but if he did, he'd have definitely escorted him to school.
A father in Shanghai, China has gone above and beyond to encourage his kid to go back to school after staying at home for months due to the Covid-19 pandemic. There's no way any child is refusing to walk with Bumblebee into school, and this man had that in mind when building his Autobot suit.
Just like the rest of the world, China had been on lockdown, and for months, kids had to stay away from school to prevent infection and spread of the deadly virus. However, some normalcy is being restored in some parts of the region, and schools now have the green light to open and allow children continue with their education.
The Bumblebee suit wasn't only for his kid, though. He built it to serve as some amusement and surprise to other kids at school- and that he did.
"I also want to bring happiness to other children. I didn't only wear it for my own child. All of them were preschoolers," he said in the video.
His suit looks like the real thing. The only things missing were metal, alien technology, and missiles- not much, right? Standing about 2.3-metre tall, the suit was built using soft materials to prevent touchy and curious children from getting injured- and he was right to have done that because he was rushed and hugged by children upon arrival at the school.
The excitement of the kids at the sight of Bumblebee could light up astronomical units of outer space, as the intergalactic warrior once again put smiles on the faces of humans. Kudos to this amazing dad for his efforts to make kids happy to resume back to school- he'd probably do it every day if he could.
The home-made suit seems to be inspired by the 2017 movie Bumblebee.