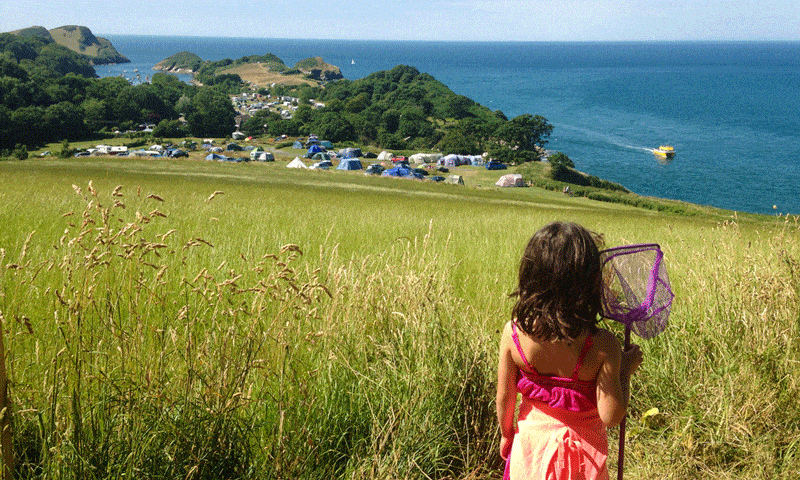 Preparing For Your First Camping Trip With Kids In Tow
There's nothing quite as relaxing as a trip away from home to enjoy the outdoors. If you have kids, you already know that they relish in the sunlight and love exploring nature. Camping as a family is a wonderful way to spend time together doing just that. Preparing for your first ever camping trip will ensure that your children have a blast, leading the way to future trips together in this form.
Try A Practice Run
Before heading out for a camping excursion, try a trial run at home to see how your kids fare. Set up a tent in your backyard and keep tabs on all the items your family needs while you spend the night. Luckily, it isn't too far away and you can grab things as you see fit. Write down a list of the items you used, and keep it handy for your "real" camping trip away from home.
Keep Devices Off
In today's day and age, everyone has a cell phone or electronic device to look at. Camping should be based around nature and experiences as a family unit. Let older kids know they will need to shut down their phones while you are spending time together. Allow them an hour or so at nighttime to catch up with friends, but make it a priority that the device is shut off again for another day of fun, if applicable.
Don't Make It Difficult
For a first camping trip, forego hiking in the woods to a remote location to set up your sleeping quarters. Instead, head to a family camping facility. Here your children have amenities available, such as restrooms with running water, electricity, and maybe even a gift shop or small store. This way you can observe what is needed and not needed for future trips out with your kids.
Don't Overplan Your Excursion
There is no need to write up a schedule of events you wish to partake in with your kids. Instead, keep a few "must-dos" in mind and wing the rest. Spontaneity can be a great thing for everyone. You'll see that your kids come up with unique ways to overcome boredom and creativity will abound. Refrain from writing up lists and allow nature to take its course. Another idea is to let each member of the family come up with an idea for an activity that everyone can do together. After this has been completed, another family member gets a turn. This way each person gets to experience something that they want to try.
Allow For Some Dirt To Accumulate
At home, you likely let your kids know when you don't want them to get dirty. While camping, let this rule slide by and let your kids feel the earth without restriction. Dirt never hurt anyone and it will let your child roam around without worrying about their appearance or whether they will be scolded about its presence. Some of the best fun is to be had with dirt involved! This can always be washed off in a shower house, lake, or via a sponge bath if needed. Keep your child's good clothing at home when you go camping so you do not worry about it becoming ruined during a time when you just want to have fun with each other.
It Might Not Be What You Expect
Don't go into a camping trip thinking that it will be magical for all who are involved. You may have a child that just isn't the camping type, and that is okay. You may find that your child really enjoys camping, however. You won't know until you try!
Mysterious Buyer Orders HUGE Girl Scout Order to Save Troop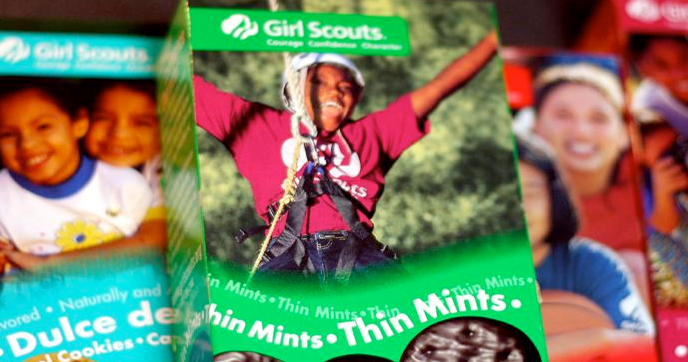 When Kayla Dillard and her daughter went gathered with their troop to sell Girl Scout Cookies, they had no idea what was in store for them. If you only have a brief understanding of the Girl Scouts, you likely know that they are revered for the delicious snacks sold outside of stores and parking lots every year. One mystery man in Greenville, South Carolina, apparently loved the cookies so much that he decided to buy the entire stock from Dillard and her troop. This heartwarming story had a rather mysterious ending, however, with nobody knowing who the man was.
Let's peel this story back and start from the beginning, and maybe we'll learn more about the mysterious hero!
Troop 1574: Selling Cookies to Make a Difference
Kayla Dillard manages the cookie sales offered by Troop 1574. As part of her job, Dillard helps the scouts to advertise their cookies while making sales, using the received money to further support the troop. Dillard had been managing the station on a regular Friday night when a mystery man approached the table. Dillard relayed the story on social media at a later time saying, "This man purchased seven packs of cookies and gave the girls $40 and said to keep the change."
A large order and not at all out of the ordinary, Dillard thought that she had made a great sale to a kind soul. Little did she know, the night was only getting started. The man would return shortly after making his first purchase before telling the troop, "Pack up all of your cookies – I'm taking them!"
According to Dillard, the man had wanted to help the troop while also getting the kids out of the cold. Apparently, the weather was bitter and cold, leaving the troop more than a little uncomfortable. Needless to say, the entire troop was ecstatic when they heard that their mystery buyer was taking the rest of the lot. Dillard would go on to say of the mystery buyer, "$540 he spent on cookies. What an amazing soul!!!!"
Despite the story going viral, Dillard and her scout troop have been unable to identify the man. Numerous reporters and local news agencies have tried to contact the mystery buyer in order to highlight his story. As it turns out, this is one hero who has decided to remain unidentified.
History of the Girl Scouts
The Girl Scouts were founded by Juliette Gordon Low in 1912, during the middle of what we now call the Progressive Era. It was at this point in American history that women couldn't vote and this was something that frustrated the nearly deaf Juliette Gordon Low to no end. In order to fight back against this oppressive, Juliette would host events with fellow women, playing games, hiking, camping, and learning about the world around them.
Juliette and her girls would learn different languages, how to lend a helping hand, and how to read the stars. Thanks to these early efforts, the Girl Scouts Club would grow by leaps and bounds over the years, potentially to a level that Juliette never could have imagined. At the time of this writing, and according to the Girl Scouts, there are more than 1.7 m million girls and 750,000 adults within the organization across 92 countries.