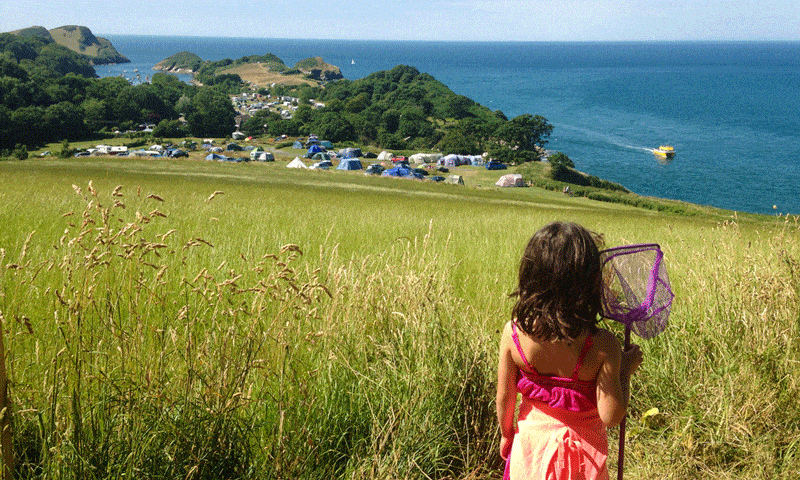 Preparing For Your First Camping Trip With Kids In Tow
There's nothing quite as relaxing as a trip away from home to enjoy the outdoors. If you have kids, you already know that they relish in the sunlight and love exploring nature. Camping as a family is a wonderful way to spend time together doing just that. Preparing for your first ever camping trip will ensure that your children have a blast, leading the way to future trips together in this form.
Try A Practice Run
Before heading out for a camping excursion, try a trial run at home to see how your kids fare. Set up a tent in your backyard and keep tabs on all the items your family needs while you spend the night. Luckily, it isn't too far away and you can grab things as you see fit. Write down a list of the items you used, and keep it handy for your "real" camping trip away from home.
Keep Devices Off
In today's day and age, everyone has a cell phone or electronic device to look at. Camping should be based around nature and experiences as a family unit. Let older kids know they will need to shut down their phones while you are spending time together. Allow them an hour or so at nighttime to catch up with friends, but make it a priority that the device is shut off again for another day of fun, if applicable.
Don't Make It Difficult
For a first camping trip, forego hiking in the woods to a remote location to set up your sleeping quarters. Instead, head to a family camping facility. Here your children have amenities available, such as restrooms with running water, electricity, and maybe even a gift shop or small store. This way you can observe what is needed and not needed for future trips out with your kids.
Don't Overplan Your Excursion
There is no need to write up a schedule of events you wish to partake in with your kids. Instead, keep a few "must-dos" in mind and wing the rest. Spontaneity can be a great thing for everyone. You'll see that your kids come up with unique ways to overcome boredom and creativity will abound. Refrain from writing up lists and allow nature to take its course. Another idea is to let each member of the family come up with an idea for an activity that everyone can do together. After this has been completed, another family member gets a turn. This way each person gets to experience something that they want to try.
Allow For Some Dirt To Accumulate
At home, you likely let your kids know when you don't want them to get dirty. While camping, let this rule slide by and let your kids feel the earth without restriction. Dirt never hurt anyone and it will let your child roam around without worrying about their appearance or whether they will be scolded about its presence. Some of the best fun is to be had with dirt involved! This can always be washed off in a shower house, lake, or via a sponge bath if needed. Keep your child's good clothing at home when you go camping so you do not worry about it becoming ruined during a time when you just want to have fun with each other.
It Might Not Be What You Expect
Don't go into a camping trip thinking that it will be magical for all who are involved. You may have a child that just isn't the camping type, and that is okay. You may find that your child really enjoys camping, however. You won't know until you try!
American Couple's Kindness Shines in Snowy Adventure with South Korean Tourists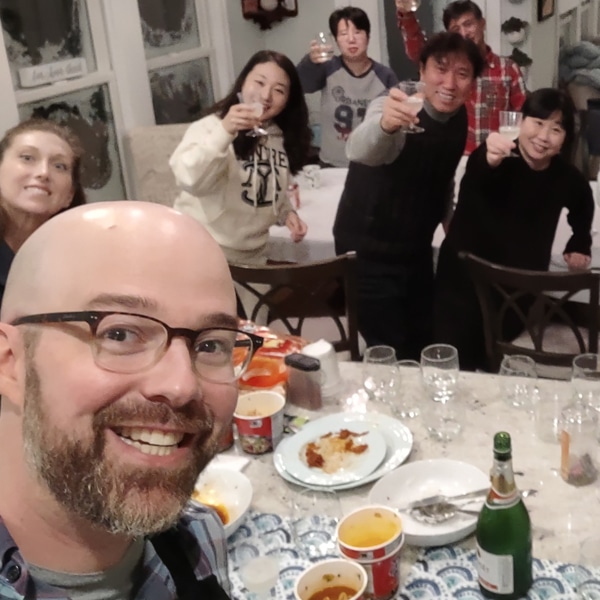 In a heartwarming tale of kindness and friendship, an American couple from Buffalo, New York, opened their home to a group of stranded South Korean tourists during a severe blizzard on December 23rd. What started as a simple request for shovels turned into a heartwarming story that went viral, bringing people together across borders. The couple's act of compassion not only provided shelter but also sparked an enduring bond that led to a special reunion in South Korea. Let's delve into this remarkable story and explore the lasting impact of their selfless act.
As the blizzard raged outside, ten South Korean tourists found themselves stuck in their van, unable to move through the heavy snow. Seeking assistance, they approached a nearby house and requested shovels to dig themselves out. However, they received much more than they had anticipated. The couple, who had prepared for a quiet Christmas at home, welcomed the strangers with open arms and invited them inside.
The storm had brought these strangers together, creating an opportunity for cultural exchange and friendship. During the two nights and three days they spent together, the couple and their unexpected guests bonded over stories, shared meals, and even watched American football. The couple, who had a deep appreciation for Korean cuisine, surprised their guests with an array of Korean food ingredients. The South Korean visitors were amazed to find soy sauce, mirin, chili powder, chili paste, a rice cooker, and Korean cookbooks, as if the couple had been preparing for their arrival.
News of the couple's kindness quickly spread across the internet, captivating hearts around the world. Social media platforms buzzed with messages of admiration and appreciation for their selfless act. Many people were inspired by their story and were motivated to perform acts of kindness themselves. The couple received an outpouring of support, with kind messages, cards, and generous gifts from various Korean groups, including a year of free fried chicken at Genesis BBQ.
Months later, in May, the couple embarked on a 10-day tour of Seoul, graciously invited by the Korea Tourism Organization. This visit was not merely a sightseeing adventure but a chance to reunite with the guests they had sheltered during the blizzard. Andrea, the wife, expressed her gratitude and joy, saying, "To see everyone in Korea again is such a blessing." The couple had always held an appreciation and interest in Korean culture, and their chance encounter had brought them closer to this beautiful country.
The bond forged during their time together in Buffalo proved to be strong and lasting. The couple and their South Korean guests became lifelong friends. The experience inspired not only the couple but also their guests, who felt compelled to pay it forward and spread kindness to others. Through their act of compassion, the American couple created a ripple effect of goodwill, reminding us of the power of empathy and humanity.