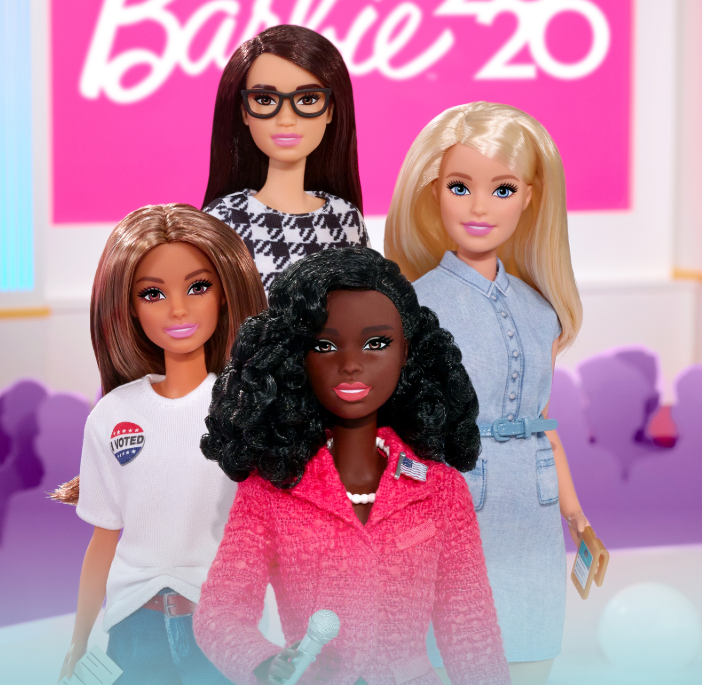 Politics Are Never an Empty Field – Barbie Runs for Office in 2020
The classic American doll, Barbie, has performed, been portrayed in, or taken over just about every professional function in society. So, it's no surprise that given the real themes in 2020 that Barbie would also decide to go into politics. Art imitating life it may be, but Barbie is likely to represent a serious contender against even the most seasoned politicians, that is if her fans were old enough to vote.
2020 is not the first time Barbie has entered politics. Believe it or not, her first foray into elections was some 28 years ago in 1992 when she tried to run for President. However, the toy doll was a bit of an independent at the time and didn't get a lot of recognition on her own. Today, things are different. Not only is Barbie a 2020 candidate, she also has in place a solid professional election team on her side as well. Along with her are a handful of cool, savvy and with the times staffers and election strategists. The early polls are already showing Walmart and Target segments are responding, carrying her entire campaign team on the shelves and selling them as a combined unit.
Examined up close and interested electorate fans will find Barbie's campaign manager as a key strategist, her campaign fundraiser to keep things paid and moving, and even a Barbie voter. Of course, her fans can add votes too. The entire team is set to hit the prime time. Barbie herself is positioned to show herself as a leader ready to hit the ground running, complete in business suit and with her telecom assortment of communication tools. And, let's not forget, every business jacket should have an American flag lapel pin too.
Her campaign manager is decked out in a professional ensemble as well, ready to manage the stage as well as cue to the poll analysts and computer graphics behind the scenes to support her candidate. And Barbie's fundraiser is hitting the road in blue denim and comfortable style, driving miles and miles to bring in the donors.
The key message from Barbie, however, is to prime young girls for politics. Girls and women can not only have their part in campaigns, they can be the lead candidate as well. And the idea of a real woman President is no figment of the imagination. While Barbie is, after all, just a toy, the reality of a woman President is very likely in the next two elections if not the third. In fact, the U.S. is behind the curve in this respect, as many countries around the world have already had women leaders and many still do. When that happens, given elections happen every four years, the next candidate in 20 years may have well be a young girl who had Barbie as her own special election candidate.
In the meantime, Barbie and her campaign team let girls practice for the future now, complete with all the accessories and campaign road style needed to win the big ticket.
American Couple's Kindness Shines in Snowy Adventure with South Korean Tourists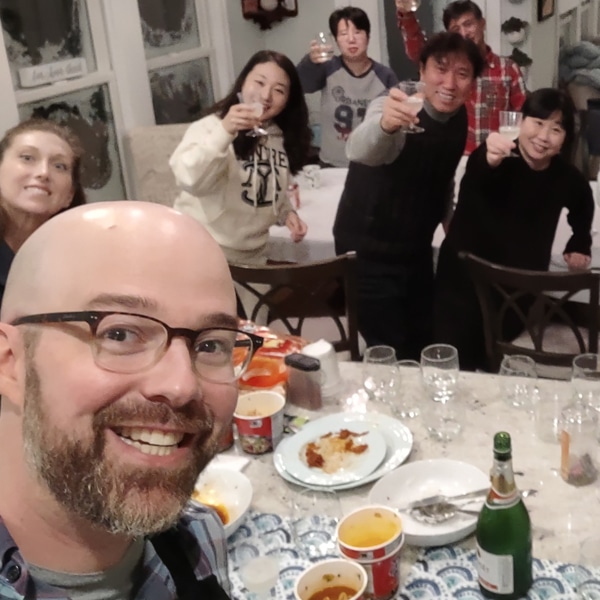 In a heartwarming tale of kindness and friendship, an American couple from Buffalo, New York, opened their home to a group of stranded South Korean tourists during a severe blizzard on December 23rd. What started as a simple request for shovels turned into a heartwarming story that went viral, bringing people together across borders. The couple's act of compassion not only provided shelter but also sparked an enduring bond that led to a special reunion in South Korea. Let's delve into this remarkable story and explore the lasting impact of their selfless act.
As the blizzard raged outside, ten South Korean tourists found themselves stuck in their van, unable to move through the heavy snow. Seeking assistance, they approached a nearby house and requested shovels to dig themselves out. However, they received much more than they had anticipated. The couple, who had prepared for a quiet Christmas at home, welcomed the strangers with open arms and invited them inside.
The storm had brought these strangers together, creating an opportunity for cultural exchange and friendship. During the two nights and three days they spent together, the couple and their unexpected guests bonded over stories, shared meals, and even watched American football. The couple, who had a deep appreciation for Korean cuisine, surprised their guests with an array of Korean food ingredients. The South Korean visitors were amazed to find soy sauce, mirin, chili powder, chili paste, a rice cooker, and Korean cookbooks, as if the couple had been preparing for their arrival.
News of the couple's kindness quickly spread across the internet, captivating hearts around the world. Social media platforms buzzed with messages of admiration and appreciation for their selfless act. Many people were inspired by their story and were motivated to perform acts of kindness themselves. The couple received an outpouring of support, with kind messages, cards, and generous gifts from various Korean groups, including a year of free fried chicken at Genesis BBQ.
Months later, in May, the couple embarked on a 10-day tour of Seoul, graciously invited by the Korea Tourism Organization. This visit was not merely a sightseeing adventure but a chance to reunite with the guests they had sheltered during the blizzard. Andrea, the wife, expressed her gratitude and joy, saying, "To see everyone in Korea again is such a blessing." The couple had always held an appreciation and interest in Korean culture, and their chance encounter had brought them closer to this beautiful country.
The bond forged during their time together in Buffalo proved to be strong and lasting. The couple and their South Korean guests became lifelong friends. The experience inspired not only the couple but also their guests, who felt compelled to pay it forward and spread kindness to others. Through their act of compassion, the American couple created a ripple effect of goodwill, reminding us of the power of empathy and humanity.