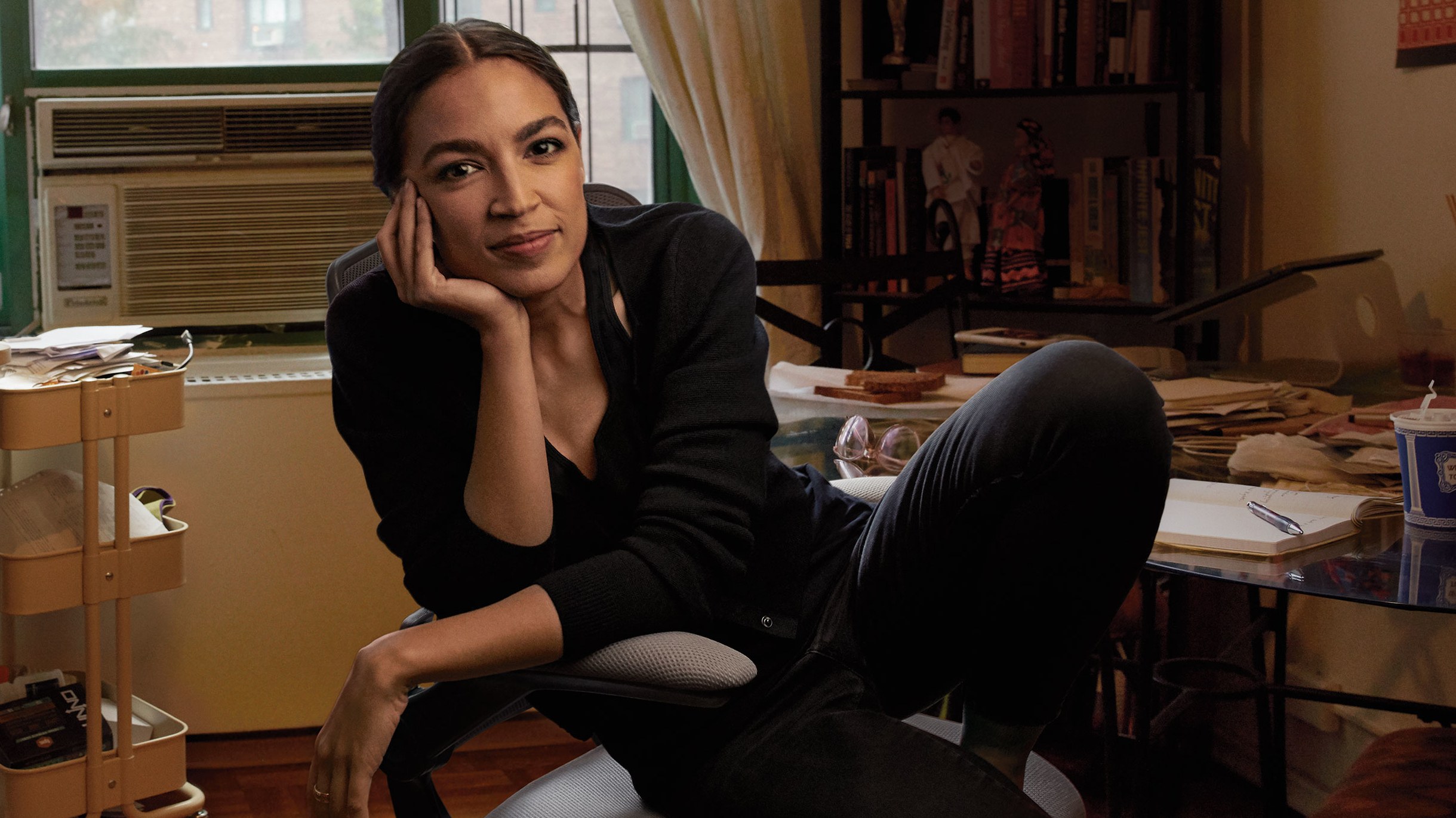 Politicians With Large Bank Accounts
Most politicians know that by saying the right things, they can keep themselves in office. One of the most important things for politicians to keep under wraps, however, is their actual net worth. As it turns out, most people don't like it when their elected representatives are stashing millions of dollars away in the bank account! While there is nothing intrinsically wrong with being wealthy, you'll be blown away by how much the following politicians are worth.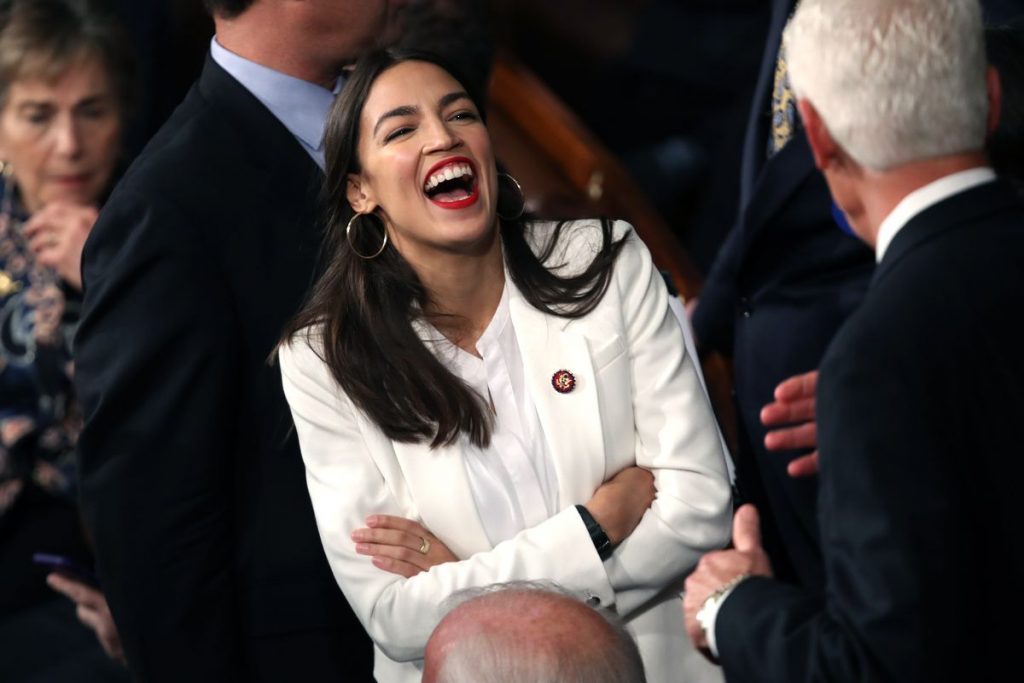 Betsy DeVos – $8.1 BILLION
Whatever Betsy DeVos (formerly Betsy Prince) may have lacked in experience when she was nominated for Secretary of Education, she more than made up with personal wealth. Betsy DeVos comes from one of Michigan's wealthiest families, and she married into probably the only family wealthier than her own, the DeVos'. Betsy's net worth comes from her husband's former company, Amway Inc. Amway was a pyramid marketing scheme that was founded by Jay Van Andel. Betsy's brother, Erik Prince, is the founder of the controversial overseas mercenary company, Blackwater. Despite her controversial background, Betsy DeVos was hand selected by the GOP in order to serve as President Trump's Secretary of Education. She is one of the few original cabinet members still in her position, almost four years later.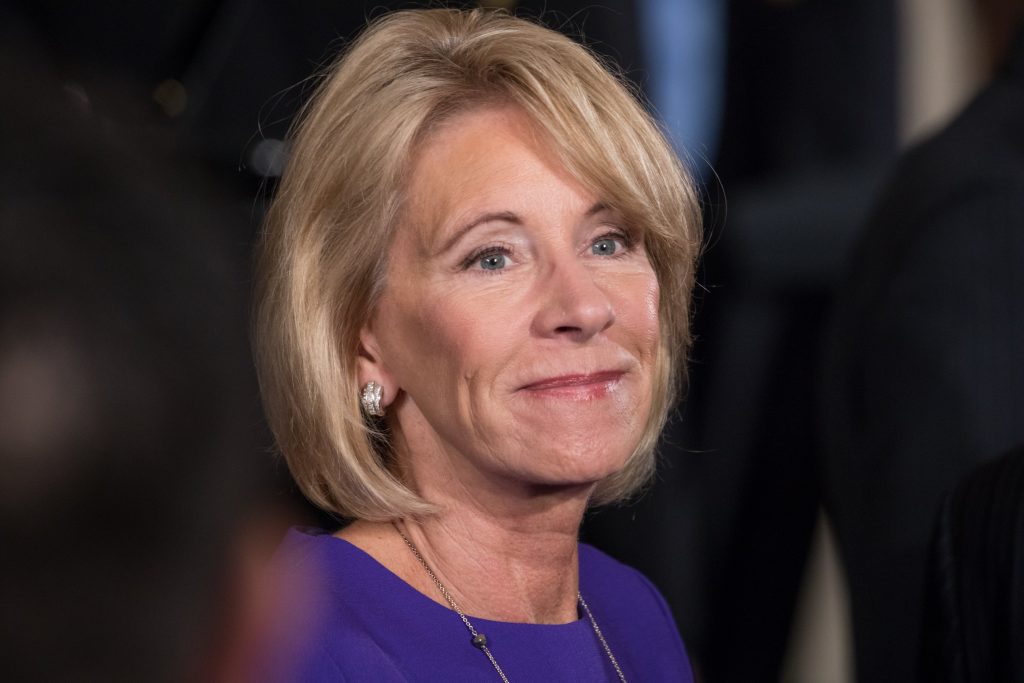 Mitch McConnell – $225 Million
Mitch McConnell is probably the most divisive figure in politics since, well, ever. McConnell is the Senate Majority Leader for the Republican Party, and he has been an opposing force for all things progressive since he first began his career in politics decades ago. McConnell has cashed in on his work as a politician with notable contributions from fossil fuel companies. McConnell's entire net worth has been derived from his career in Washington D.C. McConnell has operated as the Assistant Attorney General, the Senate Majority Whip, and of course, the Senate Majority Leader. McConnell earns more than $200,000 per year in base salary for his work but that seems like just an allowance compared to his other income streams.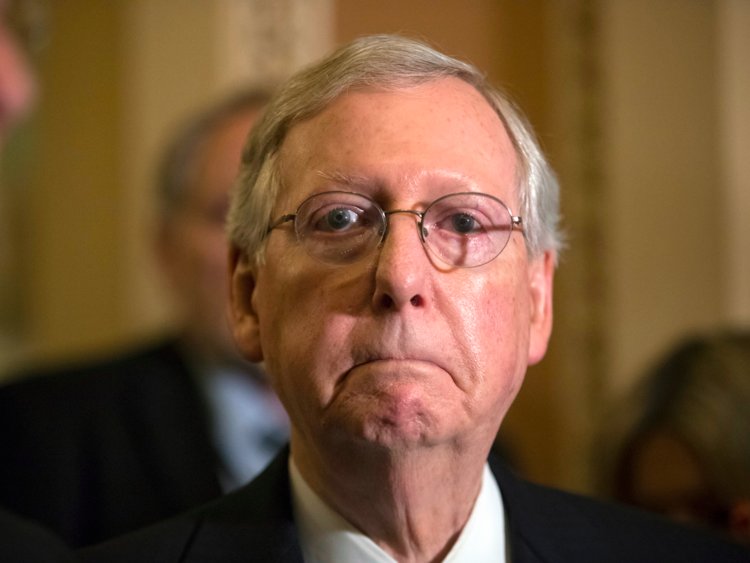 Beto O'Rourke – $9 Million
Beto O'Rourke rose to fame in 2018 as the Democratic upstart poised to turn Texas Blue. O'Rourke may be new to the political scene on a national level, but he has been working hard for his constituents in Texas for the past six years. O'Rourke accumulated the majority of his wealth in the private sector before moving into the political world.. While O'Rourke is nowhere near as wealthy as the majority of names on this list, his quick rise to national fame can only mean that he has a long future ahead of him. Many members of the Democratic party believe that O'Rourke could be the future of the party itself with a potential presidential bid growing in 2020.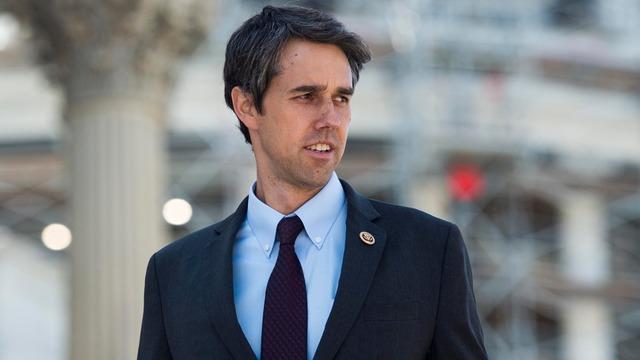 Jared Polis – $122 Million
Jared Polis is the Governor of Colorado and one of the fastest rising stars in politics. At just 43 years old, Polis is already worth an astounding $122 million yet the majority of his wealth pre-dates his work in Congress or as the Governor of Colorado. Polis is the founder of American Information Systems which was just the first of his many successful business ventures. Polis also made history for being the first openly gay parent to serve as a member of Congress. Polis is also a graduate from Princeton University. While Polis doesn't have a ton of name recognition yet, you can safely bet that he will gain more acclaim in the coming years.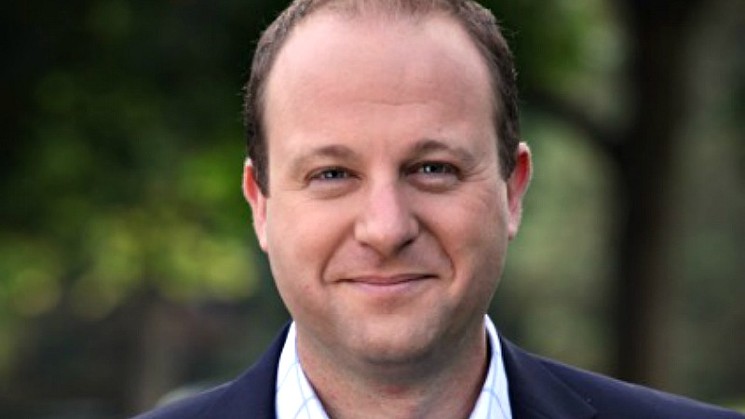 Ted Cruz – $4.6 Million
Noted for his intrinsic understanding of constitutional law, Cruz grew a name for himself in the Republican party thanks to his razor-sharp mind and staunch conservative ideals. Cruz personal advised President George W. Bush before developing into the nationally known as the State Senator from Texas. Cruz has shown higher ambitions throughout his political career after running for President in 2016 but he now seems content in his current role. Cruz no doubt has a healthy array of options before him should he choose to leave his current position. Cruz's wealth has come completely from his work in politics.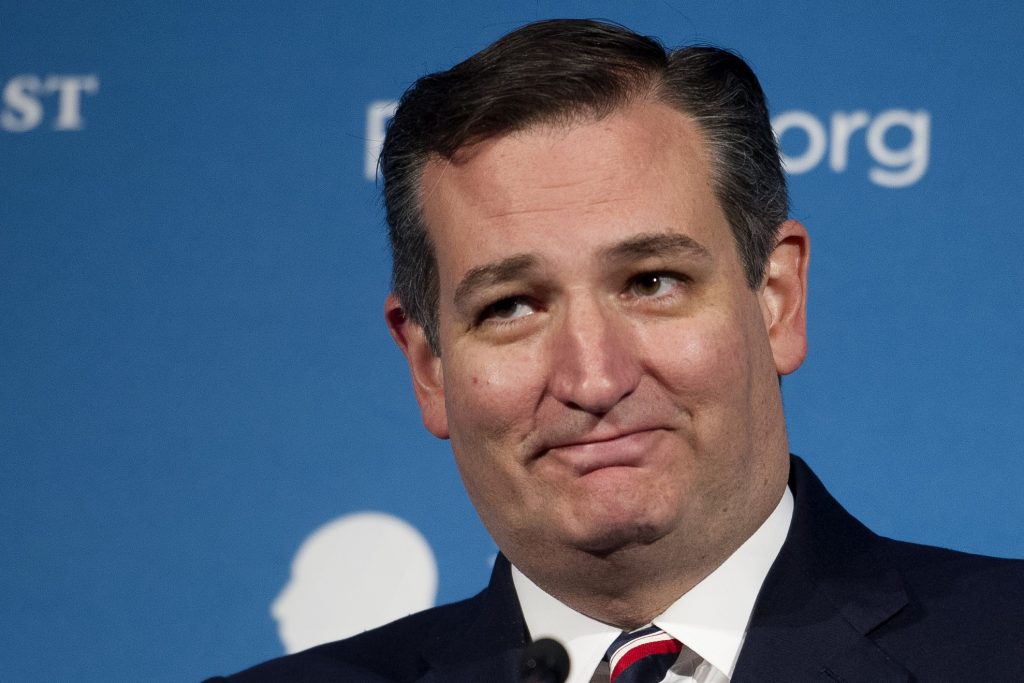 John Delaney – $92 Million
John Delaney serves as a representative of Maryland's 6th District. In the House of Representatives, Delaney has been working to develop a name for himself ahead of a potential Presidential run in 2020. As one of the wealthiest politicians in the country, Delaney has a large enough bank account to support any future political campaigning. Delaney graduated from Columbia University and Georgetown Law and he is the founder of several successful companies. Delaney also notably owns an AMEX Centurion Card, one of the rarest credit cards in existence. Delaney is a fascinating figure in that he could become a legitimate player in national politics in the coming years, but he currently lacks the name brand appeal.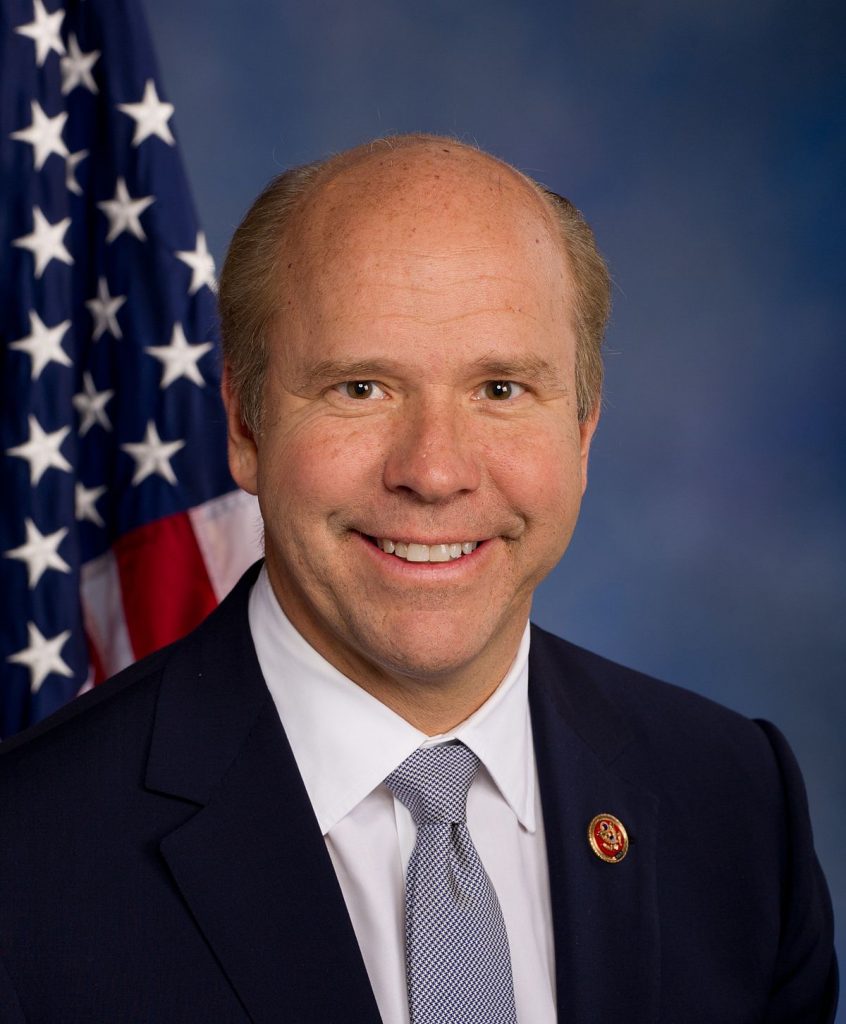 Darrell Issa – $283 Million
Darrell Issa is the wealthiest member of Congress. Issa comes from California's 49th District where he serves in the House of Representatives. Issa was first elected nine years ago but despite his long tenure in politics, the vast majority of his wealth predates his work in public office. Issa earned his wealth primarily through his auto company, Directed Electronics, where he served as CEO. Issa was embroiled in various political scandals in 2017 before he decided to step away from politics altogether. Issa likely would not have been re-elected had he chosen to run again in 2018, so his decision to step down was likely to help save face for his political party.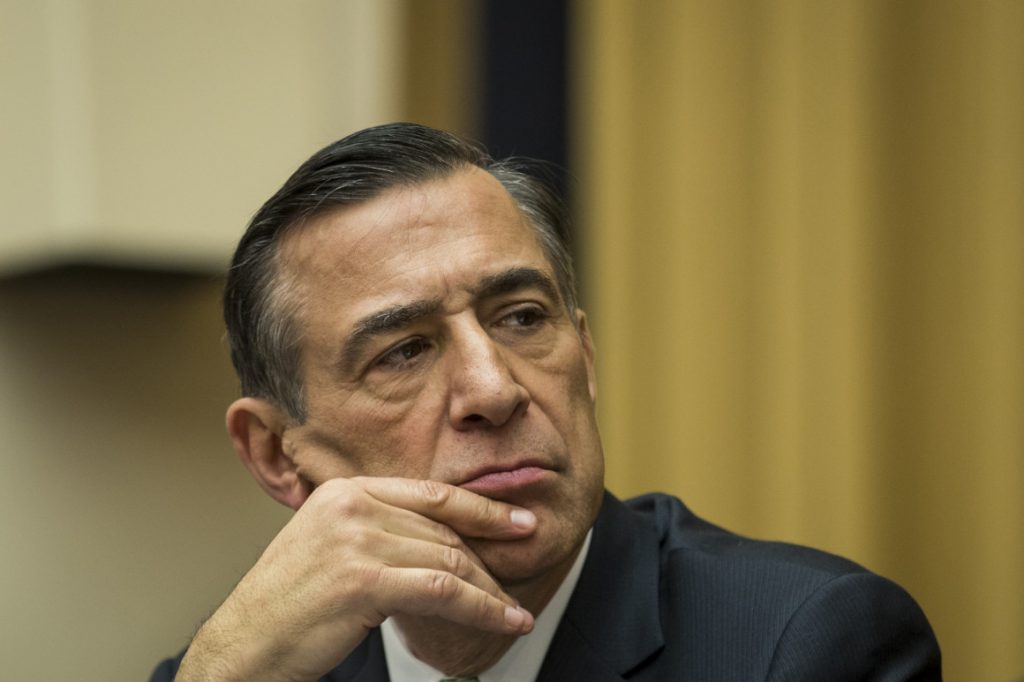 Michael McCaul – $113 Million
Michael McCaul hails from Texas's 10th Congressional District. With an enormous net worth, it only makes sense to wonder how McCaul earned it in politics. McCaul earned the vast majority of his wealth before entering politics as he worked in law after graduating from Trinity University as well as Harvard University's School of Government. Before working in Congress, McCaul was a federal prosecutor who focused on terrorism. McCaul has also worked on several prominent committees in the House of Representatives. McCaul is revered for his sharp political mind as well as his decorated legal background. McCaul has served in politics since 2005 and continues to have a bright future within the Republican party.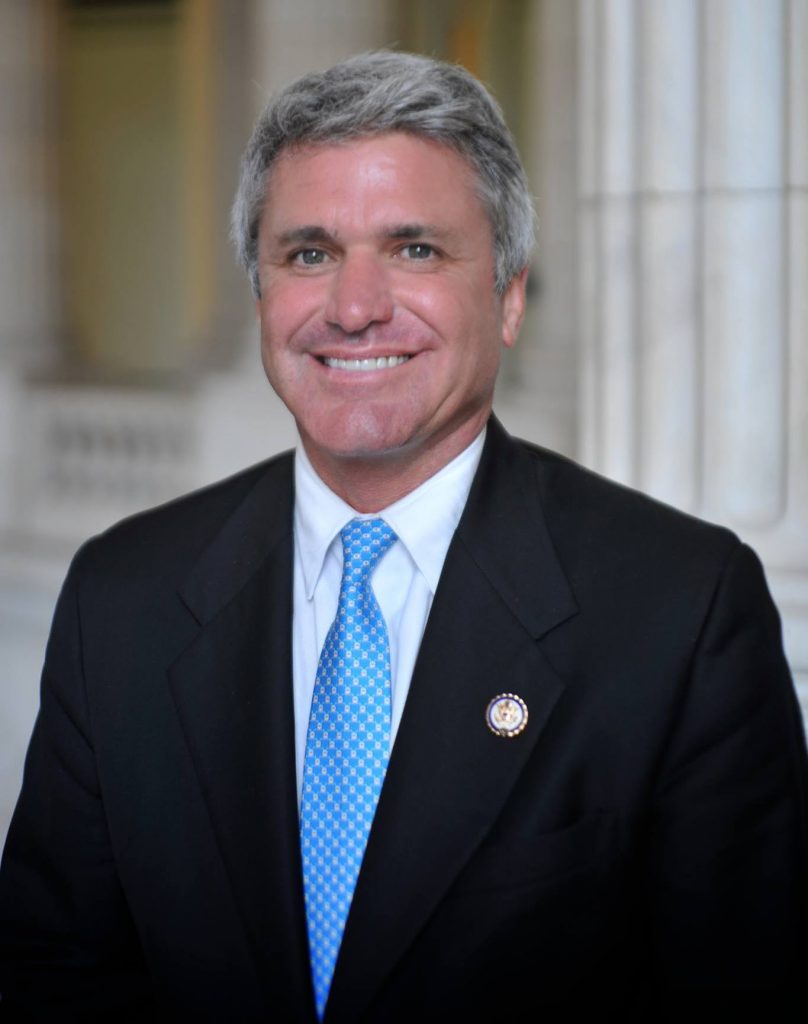 Bernie Sanders – $2 Million
Bernie Sanders is likely the most popular politician in the United States at the time of this writing. Sanders rose to fame during the 2016 Democratic Primaries as he ran on a platform of Democratic-Socialism. While Sanders ultimately did not secure the nomination, his ideas took hold and now Bernie is back for another run in 2020. Sanders modest wealth, in comparison to many on this list, has come largely from his work as a writer, speaker, and activist. Sanders garnered the vast majority of his income through book sales after his prominent rise in 2016. What makes Sanders so interesting is that he is often attacked for having two houses to his name despite being one of the statistically the least wealthy members of Congress.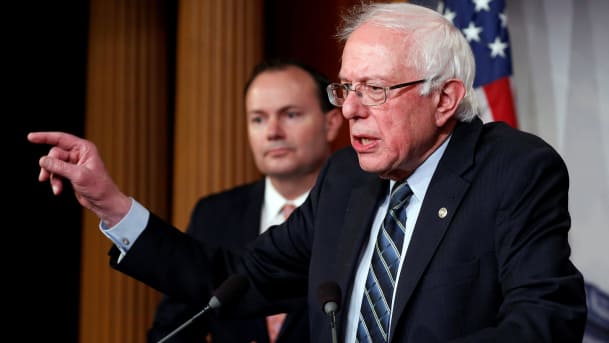 Elizabeth Warren – $5 Million
Elizabeth Warren is a United States Senator who hails from Massachusetts. She's been working in Washington D.C. for the past six years. Warren has risen to national attention in recent years due mostly to her opposition to President Trump as well as his corresponding (and constant) remarks about her heritage. Warren came into Washington D.C. with a background in law, and she earned the vast majority of her wealth while teaching at prominent Universities. Warren has also released several high-profile books, and we have no doubt that she will release several more before she hangs up her political career. Warren entered into politics in 2007 after the financial crisis, and she has been a steadying hand in the Democratic party ever since.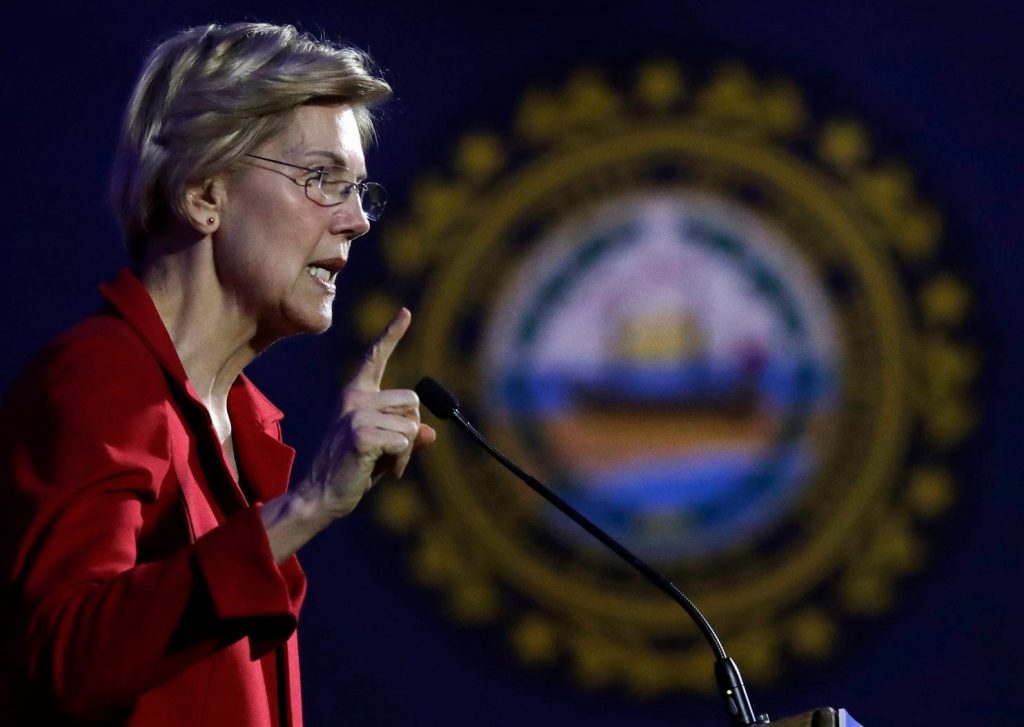 Dave Trott – $119 Million
Very few politicians on our list will have found their wealth prior to politics but Dave Trott is one of them. Dave Trott is a former State Representative from Michigan's 11th Congressional District. Trott first worked at a huge law firm where he established the bulk of his personal wealth. Trott found the U.S. Housing Collapse in the early '00s as the perfect opportunity to really develop his wealth as he made bank evicting homeowners. Trott quickly earned the nickname, 'The Foreclosure King'. Trott also made national headlines for refusing to hold Town Hall meetings for his constituents while deliberately editing meetings with his constituents in order to make them look bad. Trott chose to get out of politics in 2018 and is now comfortably retired.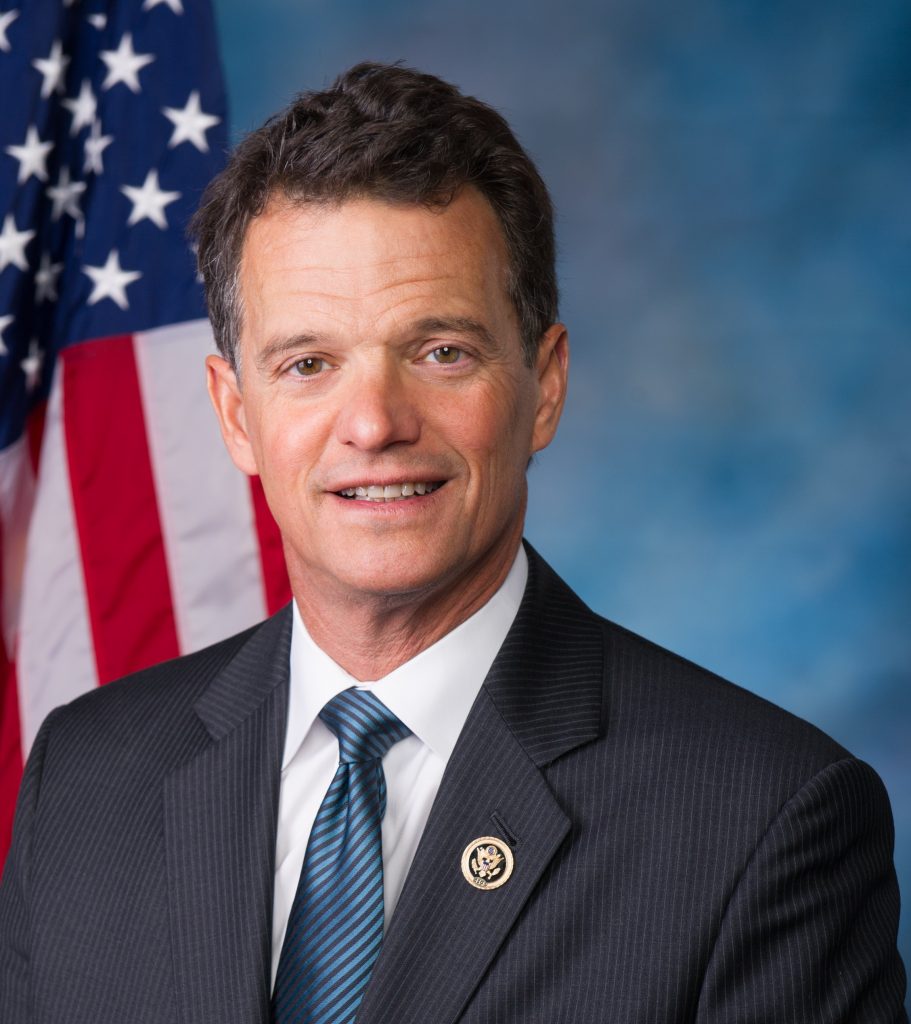 Alexandria Ocasio-Cortez – $100K
Alexandria Ocasio-Cortez probably doesn't belong on this list, but she is such a political lightning rod that we thought we had to list her. Known as AOC, Cortez is the youngest female in the House of Representatives to ever be elected into office. AOC was working as a bartender while running in New York's 14th Congressional District. AOC has developed a massive following among progressives and an equally large 'hate following' among conservatives. She famously could not even afford to move to Washington D.C. after winning her Congressional race, and she had to wait until her new salary kicked in order to relocate. We think her net worth is likely due to skyrocket in the coming years due to her youth, ideas, and natural marketability.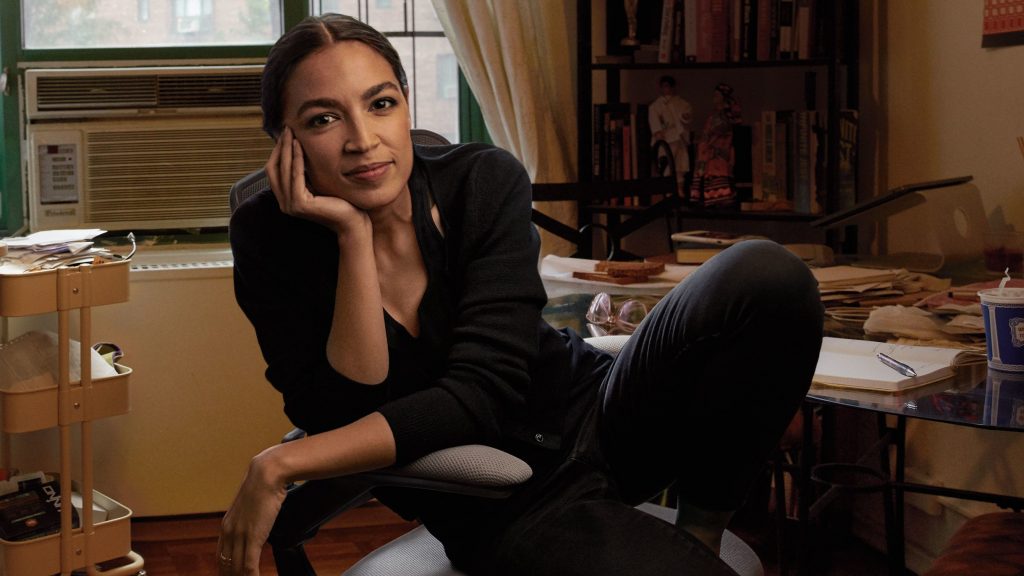 Howard Schultz – $3.1 Billion
Howard Schultz is mulling a Presidential campaign bid in 2020 but that doesn't mean he isn't already known by much of the world. Schultz is the founder and CEO of the coffee chain, Starbucks. Schultz revolutionized the world of quick-service coffee and in doing, so he managed to establish a brand that stands alongside other globally recognized companies. Schultz paved the way toward his enormous wealth by pioneering the quick-serve coffee world while embracing all the different avenues of branding. Now, Starbucks is as much a way of life as it is a cup of coffee. Schultz hasn't officially thrown his hat into the political ring yet, but he seems more than willing to do so.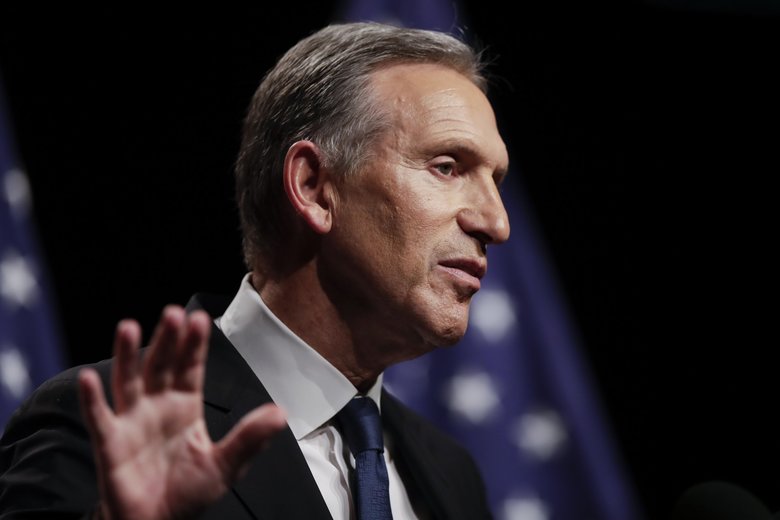 Mark Warner – $90 Million
Mark Warner is a United States Senator from the state of Virginia. He serves as the Vice Chair of the Senate Intelligence Committee, and he has worked extensively on a number of other committees during his time in Washington D.C. Warner's massive wealth was accrued after his graduation from Harvard Law School. Warner made his fortune as a venture capitalist and an early adopter of several successful technology companies including the famous Nextel. Warner is also famously the co-founder of Capital Cellular Corporation which has a net worth on its own of up to $200 million. Warner is considered to be the wealthiest member of the United States Senate though his income has taken a hit since focusing explicitly on politics rather than private sector work.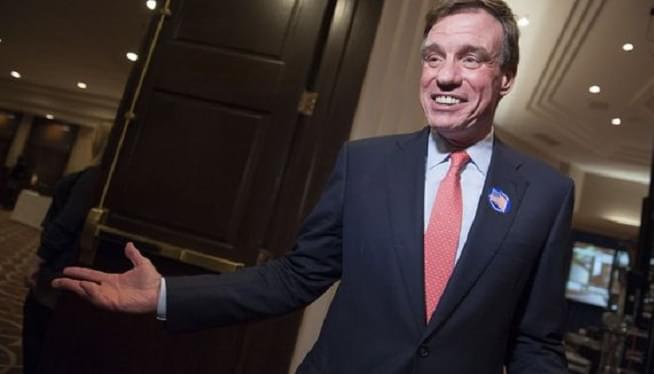 Paul Ryan – $6 Million
Once slated to become the next fresh-faced leader of the Republican Party, Paul Ryan has quietly slid to the back of the room. Ryan has been in politics his entire professional life, and he has made quite the pretty penny for his work. Ryan was Mitt Romney's Vice President during the 2012 Election and from there he went on to become Speaker of the House. As House Speaker, Paul Ryan had a divisive rein with both sides of the political aisle seemingly discomfited with his efforts. While Ryan's work as House Speaker is all but done, a career in politics is still possible either inside of Washington D.C. or outside of it as a consultant.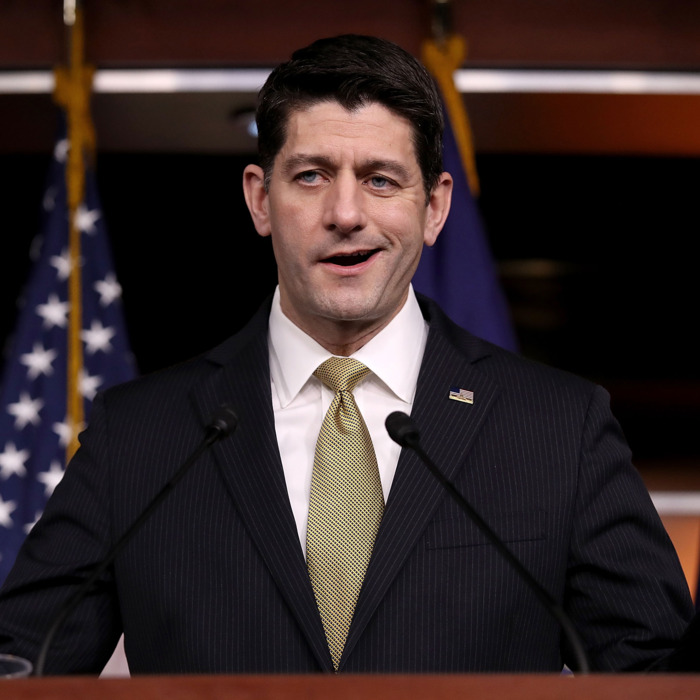 Vern Buchanan – $74 Million
Vern Buchanan comes from Florida's 16th District, and he serves on the U.S. House of Representatives. Buchanan worked extensively in the private sector before navigating into the political field. Buchanan worked for more than 30 years in a number of different businesses that make up his auto empire. Buchanan owns several dealerships in Florida, and he is also a prominent real estate investor. Buchanan has also opened tow different reinsurance companies, and he continues to spread his finances around in order to diversify his holdings. Buchanan is one of the wealthiest members of the political elite and it doesn't look like he plans on slowing down any time soon.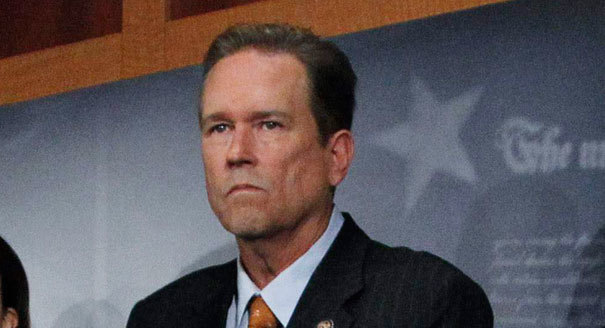 Chuck Schumer – $1 Million
Chuck Schumer is the Senate Minority Leader after taking the position from Harry Reid. As one of the faces of the Democratic Party, Schumer has national appeal on both sides of the aisle. With that being said, Schumer is notoriously one of the least wealthy members of the Senate. Schumer has been in politics since 1999 and despite his high-profile work, he continues to barely crack the $1 million mark for his net worth. Schumer's low net worth is a proponent of his own resistance to and opposition of political lobbying.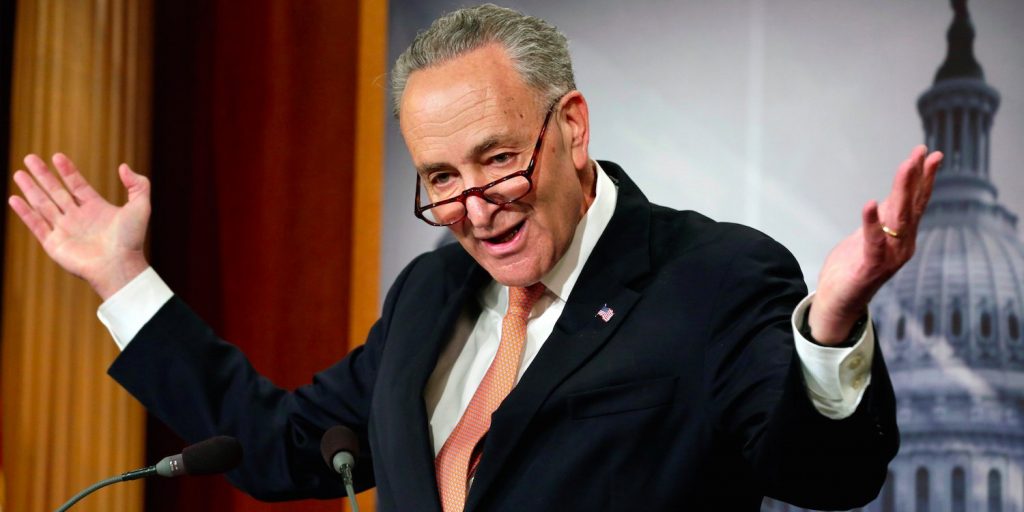 Pete Ricketts – $2.2 Billion
Pete Ricketts is the Governor of Nebraska and the son of Joe Ricketts. Joe Ricketts founded TD Ameritrade and it is through this avenue that Pete Ricketts found the majority of his wealth. Ricketts is also a co-owner of the famous Chicago Cubs, a baseball team, along with several other members of his family. Ricketts has been catapulting up the national board ever since he and his father began working closer and closer with President Donald Trump. It wouldn't be a surprise to see Pete Ricketts take on a more prominent political position within the Republican Party in the coming years.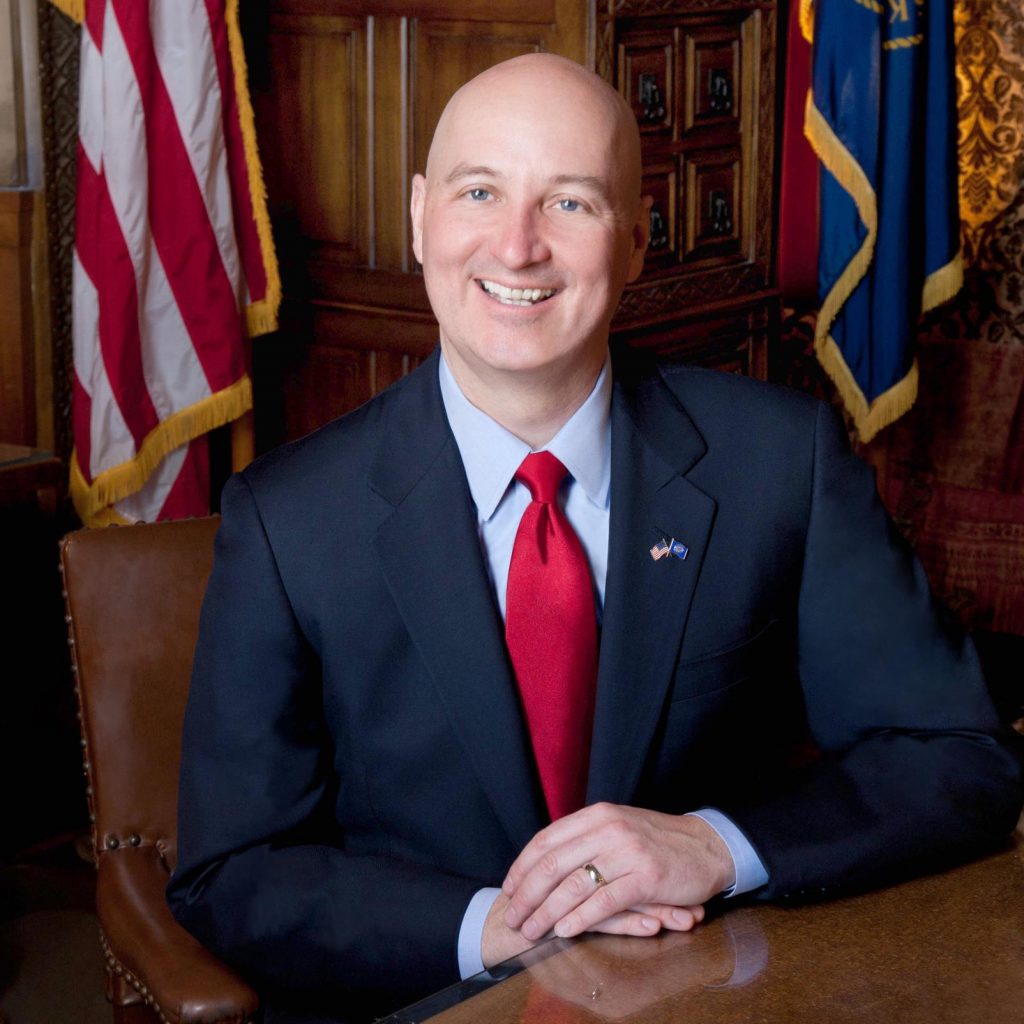 Nancy Pelosi – $29 Million
Nancy Pelosi is one of the most recognizable Democratic leaders in the past 30 years. As the current Speaker of the House, she is a vocal force preventing President Trump from effectively getting his way in everything that he seeks. With that being said, Pelosi's enormous wealth isn't due entirely to her political career. Pelosi has a successful history of real estate investments to go along with speaking engagements, book deals, and various positions on Capitol Hill. Pelosi has served as the Speaker of the House, the House Minority Whip, and the Chair of California's own Democratic Committee. While Pelosi's net worth may pale in comparison to some names on this list, we don't doubt that she'll start to see her income climb after her work against President Trump.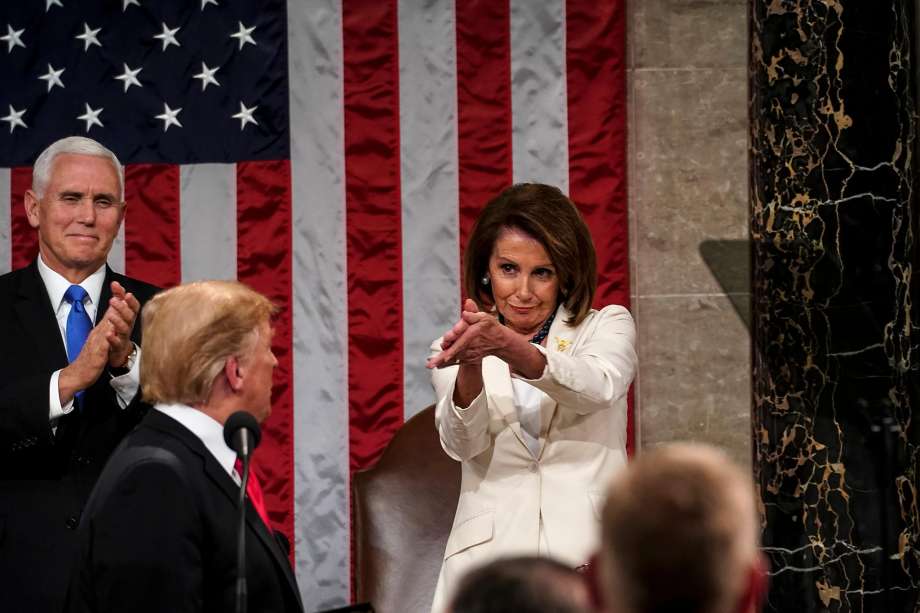 Rick Scott – $149 Million
Rick Scott is a U.S. Senator from the State of Florida. Scott recently edged out Bill Nelson in the 2018 Senate Elections and now he is firmly entrenched in office once again. Scott had served as the Governor of Florida since 2011 until he was succeeded by Ron DeSantis. Scott has an astronomical net worth due in large part to his work in law and healthcare. After retiring from the Navy, Scott would go on to create the Columbia Hospital Corporation. The Columbia Hospital Corporation has since become one of the largest for-profit healthcare companies in the country. The company would be shuttered after Scott and Columbia were fined by the Department of Justice for health care fraud. Scott was not charged with a crime.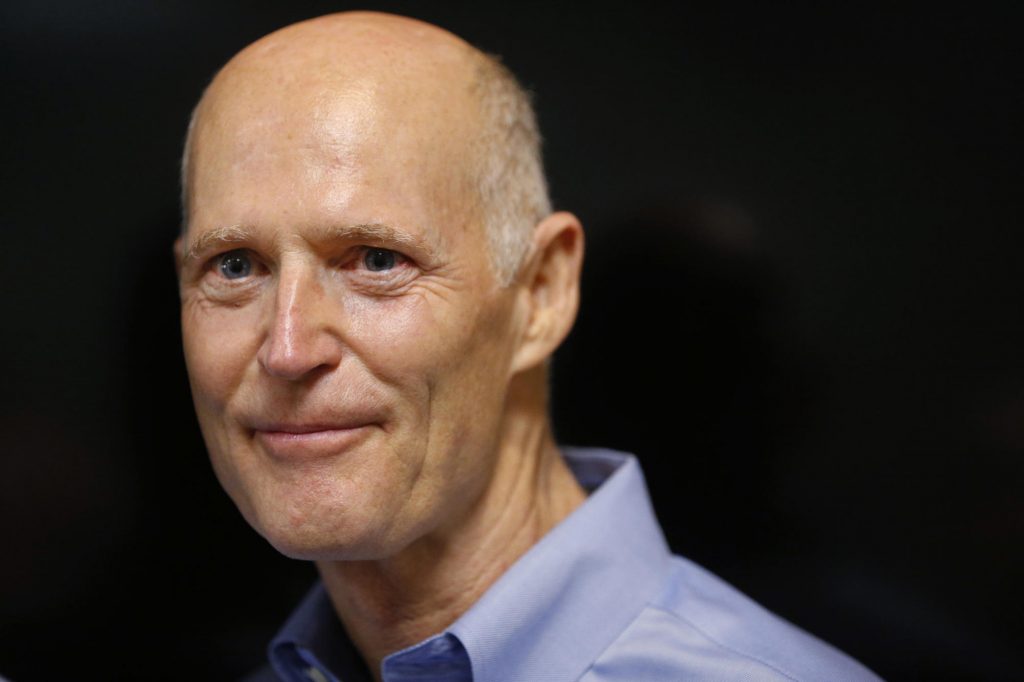 Al Gore – $300 Million
Despite never gaining the Presidency himself, Al Gore is likely to be one of the most important political figures to have ever risen to prominence in modern America. Gore served as the 45th Vice President of the United States alongside Bill Clinton. Gore famously lost to George W. Bush in 2000 due to a 'Florida Recount' that to this day is controversial. Outside of the office, Gore is renowned for his work combating global climate change, and he has even been awarded a Nobel Peace Prize. Gore's enormous net worth is likely due to his work as a venture capitalist and prominent investor of several major companies. Gore also works extensively writing books and producing documentaries on topics that he cares about.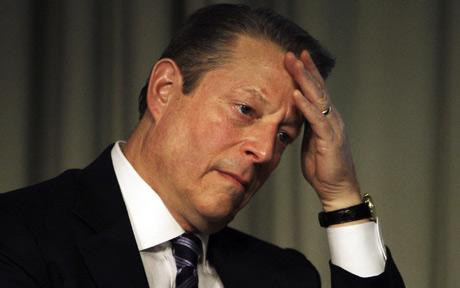 Greg Gianforte – $136 Million
Greg Gianforte serves as a member of the U.S. House of Representatives from Montana. He was charged with assaulting a reporter in 2017 yet he only received a small fine and mandatory anger management, as well as the tacit endorsement of the President of the United States. Gianforte earned the majority of his wealth in the private sector as he worked extensively in the world of computer technology and software. Gianforte's largest share of wealth came from his work with the Oracle Corporation. Gianforte is also a public speaker and published author as well as a lecturer on entrepreneurship. Gianforte is also active with his own charity foundation, the Gianforte Family Charitable Trust.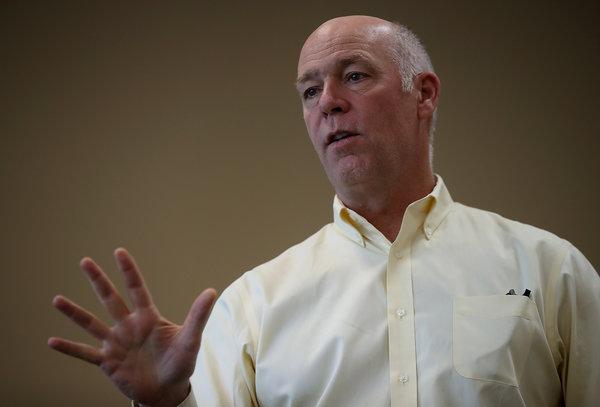 Jon Corzine – $400 Million
Jon Corzine is the 54th Governor of New Jersey. Corzine has probably the largest bank account when compared to other governors in the United States. Corzine was formerly a U.S. Senator for New Jersey from '01 to '06 before he went on to win his Governorship. Prior to work in politics, Corzine established his enormous wealth while working at Goldman Sachs. Corzine joined Goldman Sachs in 1976 where he worked as a bond trader before ultimately becoming a co-manager. Corzine worked his way up the ladder before becoming a Sachs CFO and senior partner. Corzine has also been associated with the famous Bilderberg Group.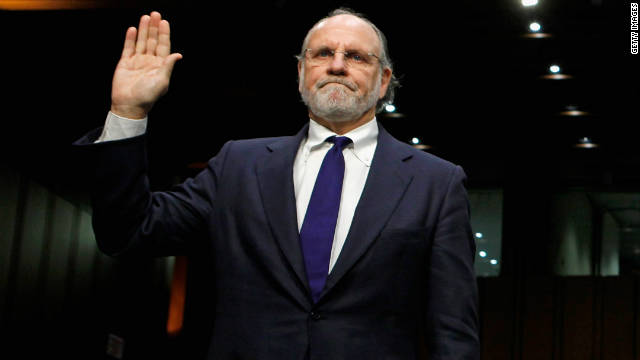 Richard Blumenthal – $81 Million
Richard Blumenthal is a prominent United States Senator from the state of Connecticut, a position that he has held since 2011. Blumenthal had served as the Attorney General of Connecticut prior to his Senate run, a job that he held from 1991 to 2011. Blumenthal is one of the wealthiest members of the Senate thanks to his long and decorated career in politics. Blumenthal enlisted in the U.S. Marine Corps Reserve in the '70s and he eventually earned the rank of sergeant. Blumenthal never served in Vietnam as he received a draft deferment for school and work. Blumenthall is one of the most popular senators to ever serve in the state of Connecticut, breaking the vote record of the state with more than one million votes in 2016. Blumenthal is a noted critic of the Trump Administration.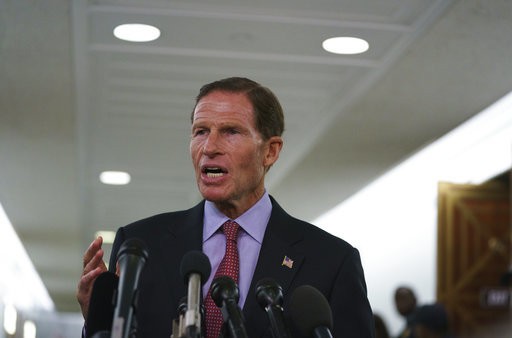 Scott Peters – $95 Million
Scott Peters serves as the U.S. Representative for the 52nd Congressional District in California, a position that he has held since 2013. Peters had worked on the San Diego City Counsel for two separate terms before seeking his Congressional position. Relatively little is known about Scott Peters' background outside of the fact that he and his wife own Cameron Holdings. Cameron Holdings is the source of the vast majority of their wealth and when including his wife, Lynn E. Gorguze, the two have a net worth north of $120 million. Scott also served the U.S. Environmental Protection Agency as an economist before earning his law degree from NYU School of Law.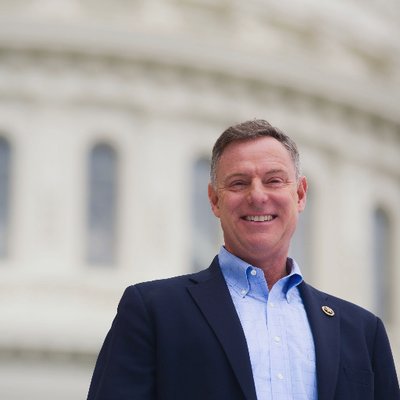 Mitt Romney – $250 Million
Romney is a political icon thanks to his election campaign against President Barack Obama back in 2012. While Romney was ultimately unsuccessful, he had already made a mark for himself as the governor of Massachusetts. Romney is back in the thick of things in the political world as the United States Senator in Utah. As a moderate conservative, Romney looks to have many options in the coming years as the Republican party adjusts around President Trump's style of leadership. Romney's enormous wealth spans several industries including consultation, writing, political work, and his own business background. Romney most notably earned his enormous wealth from Bain & Company and Damon Corporation, two past business endeavors that date back to the '90s.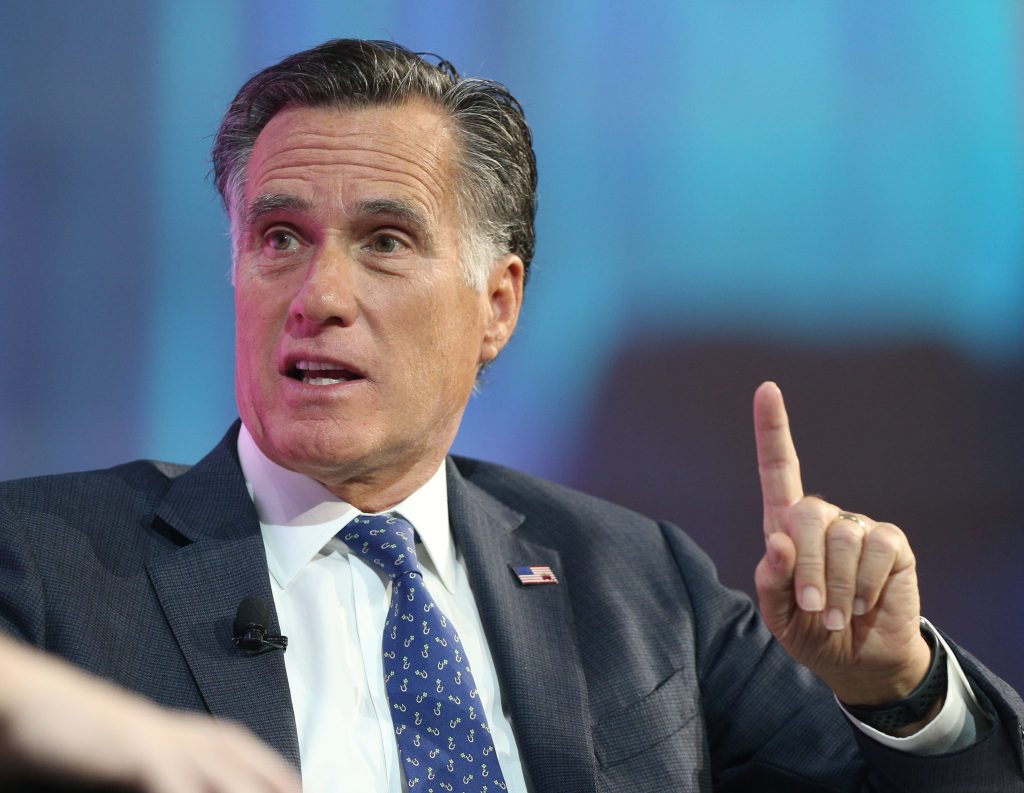 Bruce Rauner – $1 Billion
Bruce Rauner is the 42nd Governor of Illinois and one of the wealthiest Republicans in elected office. Rauner earned the vast majority of his wealth while serving as a chairman for R8 Capital Partners and GTCR. Rauner worked at GTCR for over 30 years where he likely accrued most of his wealth. Rauner was a controversial governor but he was also a successful one. A report in 2015 revealed that Rauner was earning more than $3 million per week due to his work in politics and his businesses outside of it, though critics would argue that he often linked the two into one murky position. Rauner recently lost re-election to J.B. Pritzker, an even wealthier Democrat.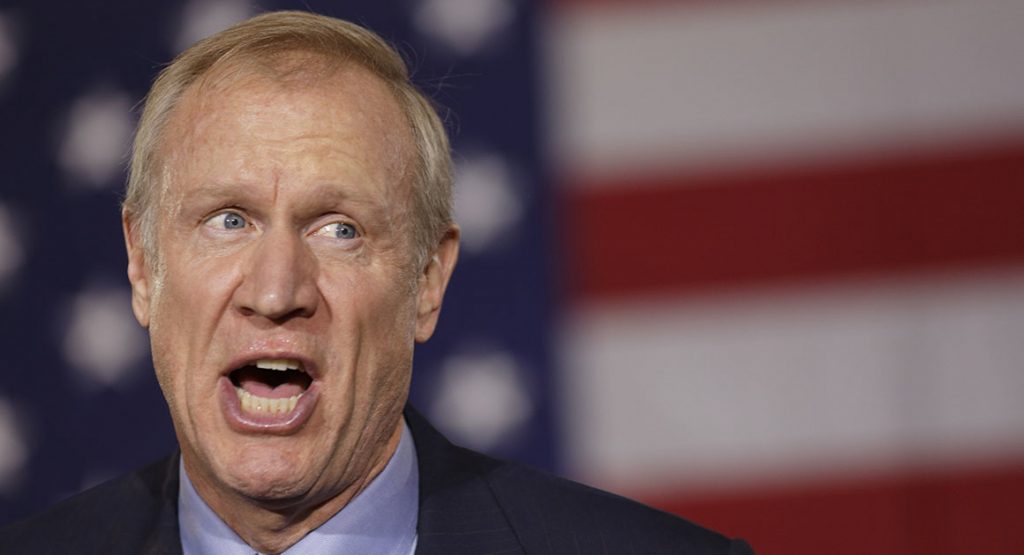 Joe Kennedy III – $42 Million
Joe Kennedy III is a rising star in the Democratic party. Kennedy currently serves as the U.S. Representatitive from Massachusett's 4th Congressional District. Kennedy is the grandson of Bobby Kennedy and the grand-nephew of JFK himself. Joe Kennedy was a lawyer before turning to politics and he graduated from Stanford University. Kennedy served in the Peace Corps before returning to Havard Law for his J.D. Degree. After working as a prosecutor, Kennedy has turned entirely to the political world and now sits as a potential Presidential Candidate for 2020 and beyond.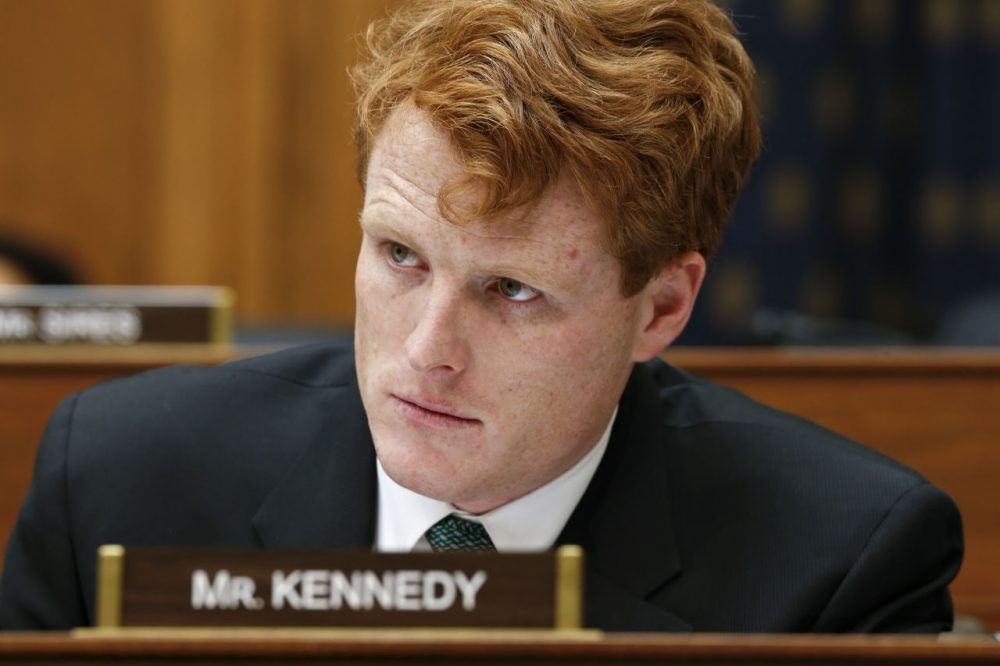 Ben Carson – $30 Million
Ben Carson was another prominent Republican figurehead during the 2016 Republican Primaries. Carson now serves as the Secretary of Housing and Urban Develop under President Trump. Carson is renowned for being one of the most accomplished neurosurgeons in the world and he is the former of Director of Pediatric Neurosurgery at the prestigious Johns Hopkins Hospital. Carson's enormous wealth came entirely from his work in the private sector though he continues to earn a handsome salary in his current position. Carson had also been awarded the Presidential Medal of Freedom back in 2008 thanks to his work and decorum within the medical field. Carson has a bright future in politics should he choose to pursue it.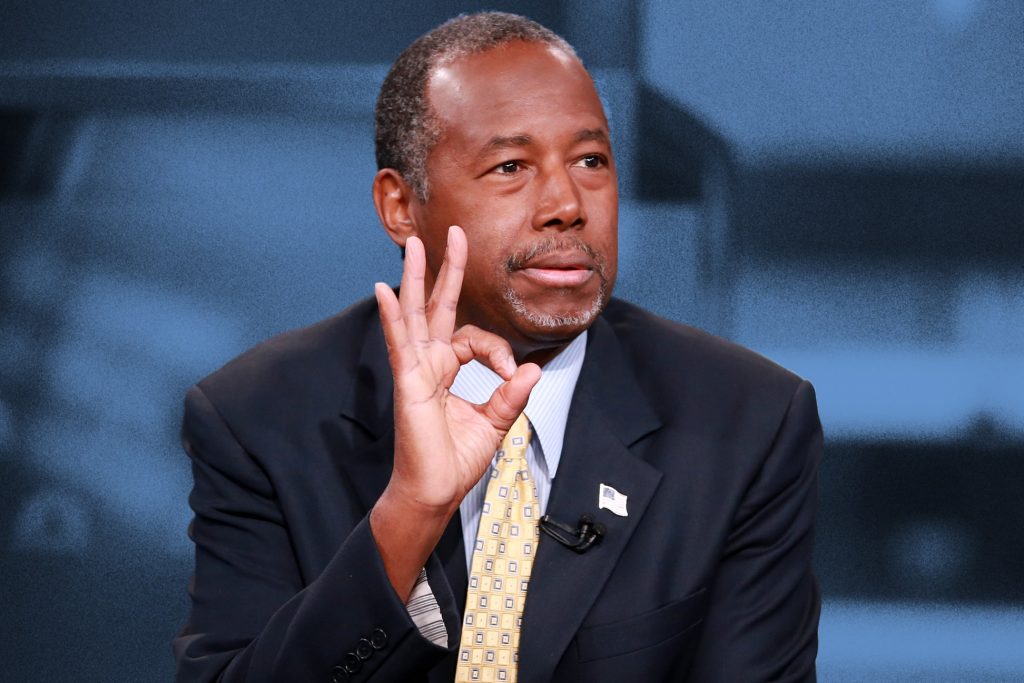 Bob Mueller – $4 Million
Bob Mueller lands on our list not just for his wealth but also his impact on the current political climate. Bob Mueller is currently head of the Special Counsel investigating Russian interference into the 2016 Presidential Election as well as any potential ties to President Trump and his Administration. Mueller is a prominent Republican who graduated from Princeton University. He is a former Marine who fought in the Vietnam War where he earned numerous decorations for heroism and bravery. Mueller is the 6th Director of the FBI and he was appointed by George H.W. Bush. He has also been appointed to positions by George W. Bush, Bill Clinton, and Barack Obama. Mueller has spent his entire adult life either serving in the military or working for the FBI.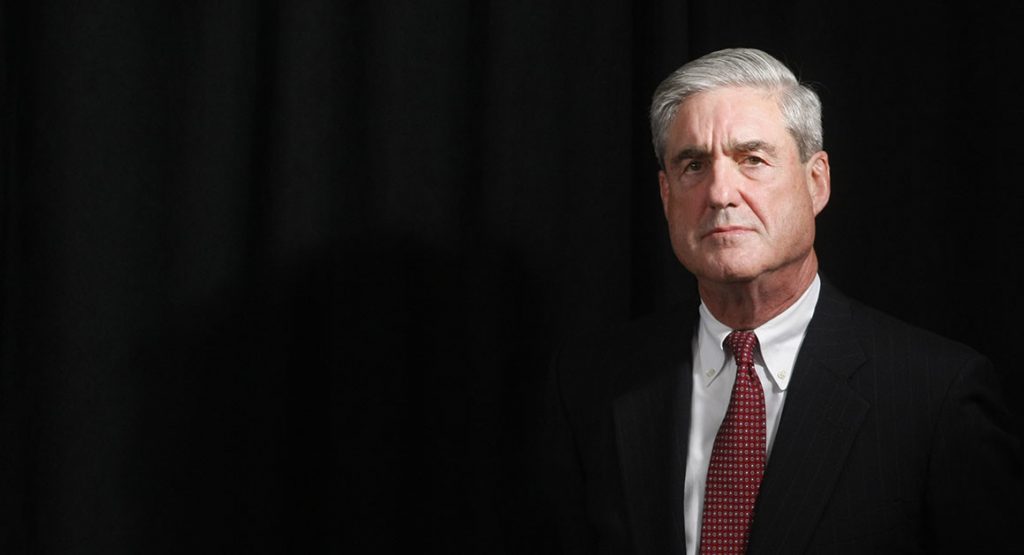 John Kerry – $194 Million
John Kerry has been a political mainstay since the early '00s. Kerry first rose to national prominence in 2004 when he ran against incumbent President George W. Bush. While Kerry did not win, he managed to create an avenue for a career in politics. Kerry would go on to work as the Secretary of State for President Barack Obama. Kerry has also served as a U.S. Senator, the Lieutenant Governor of Massachusetts, and is even a veteran of the Vietnam War. The majority of Kerry's enormous net worth has come via book deals and speaking engagements with his political career giving him the outreach required to bring in an audience.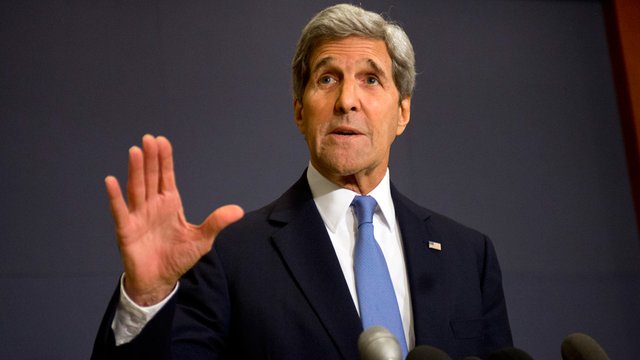 Bill Clinton – $189 Million
Bill Clinton is the 42nd President of the United States and the former Governor of Arkansas from 1979 to 1981. As one of the most popular Democratic politicians in the history of the party, Clinton has quite a few decorations to his name. He served over the longest period of economic expansion in the history of the country all while serving as the third youngest President in the history of the country. Clinton earned his massive wealth in a variety of ways due to his public presence including his five published books and numerous speaking engagements. In fact, Clinton gives more than a dozen paid speeches per year with the average speech costing nearly $100,000.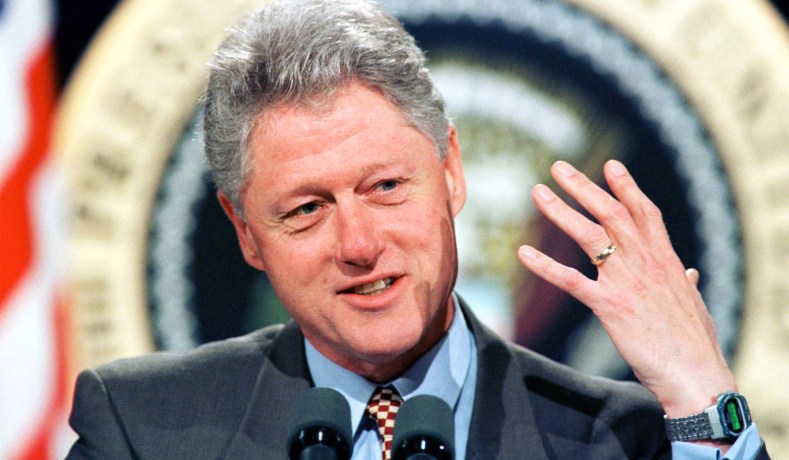 Hillary Clinton – $51 Million
There is no figure more divisive in politics over the past decade than Hillary Clinton. Clinton was the First Lady of the United States from '93 to '01 alongside her husband, Bill Clinton. Clinton would go on to serve as the Secretary of State under President Obama and after that stint she would run for President in 2016. Clinton has been serving in politics for decades and the majority of her wealth can be tied to her work. Clinton is a speaker and published author with more than five books to her name. Hillary Clinton won more votes than Donald Trump during the Presidential Election of 2016 but Donald Trump won the Electoral College.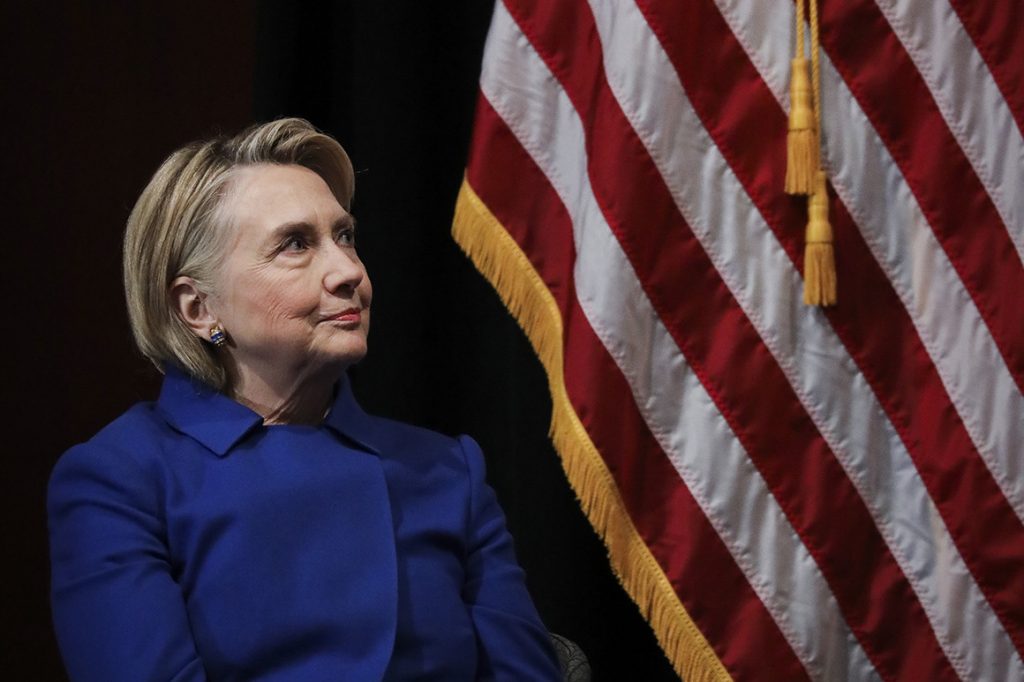 Dianne Feinstein – $94 Million
Feinstein is one of the oldest members of the U.S. Senate with a career dating back to the early '90s. Feinstein is one of the most popular senators in the country due to the record-shattering voter turnout that she received in 2012. Despite her long and successful political career, the majority of Feinstein's net worth dates back to her life before politics. Her husband worked as an investment banker and the two managed to make several savvy investments en route to accruing their enormous wealth. Feinstein currently lives in a $17 million home in San Francisco which means that, yeah, she's likely doing pretty good still. As the oldest member of the U.S. Senate, Feinstein's future in the political party is likely to serve as a figurehead more than an activist.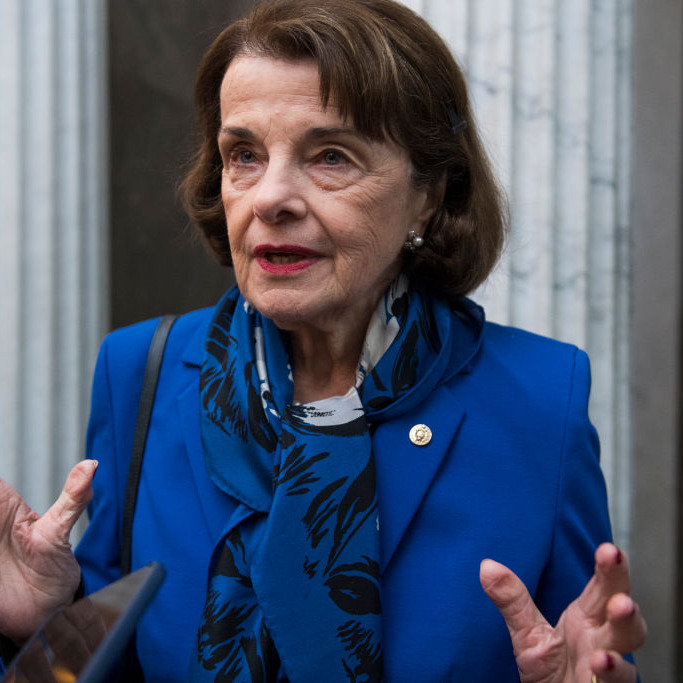 Jim Justice – $1.7 Billion
Next to some of the following names on our list, Jim Justice looks like a small timer. Still, Justice is a billionaire due to his ties to the coal mining and agricultural industry. He is the current Governor of West Virginia and his net worth is creeping into the $2 Billion territory. Much of Jim's wealth came by way of his inheritence when his father passed on a successful coal mining business. Justice is also known for political hackery as he switched parties in 2014 in order to win Democratic votes before switching back to the Republican Party within six months of his election win. Justice is also notable for denying the impact of global climate change.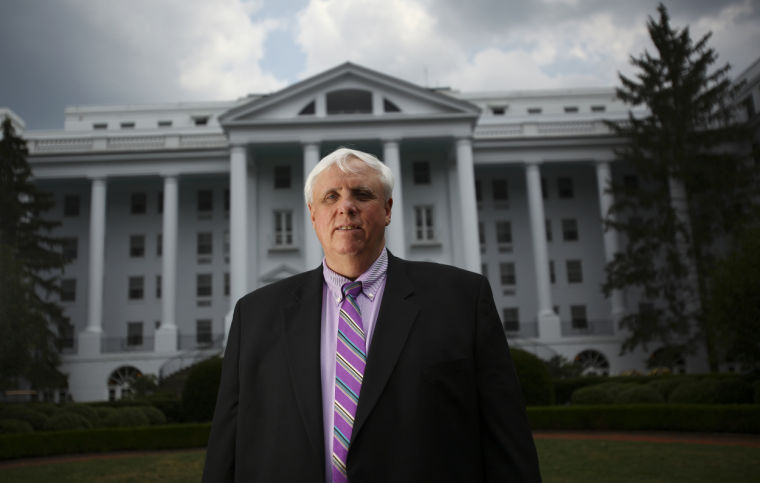 Michael Bloomberg – $52 Billion
Michael Bloomberg is the 11th wealthiest person in the world at the time of this writing. Bloomberg founded Bloomberg L.P which is a mass media company that has spread into several avenues of industry, to keep things simple. Bloomberg's early business success is probably most notably tied to Bloomberg Terminal which is a software system that operates within the financial sector. Bloomberg served as the Mayor of New York City from 2002 to 2013 after taking the job from Rudy Giuliani. Bloomberg bounces around between work with his corporation and his own philanthropic outreach. He is also a vocal critic of the Trump Administration and has considered a Presidential run in 2020.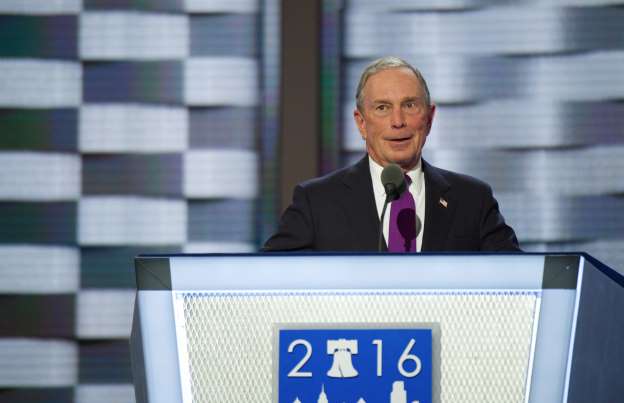 Mark Dayton – $1.6 Billion
Mark Dayton was the 40th Governor of Minnesota. He also served as a U.S. Senator and a State Auditor for Minnesota, as well. Mark Dayton aligns with Democratic policy, but he is actually a member of the Democratic Farmer Labor Party. Dayton likely came into much of his wealth by way of marriage after he married Alida Ferry Rockefeller back in 1978. Dayton has been serving in some political fashion since the '60s when he was a protestor of the Vietnam War. He would go on to serve in Walter Mondale in the '70s before fully committing himself to politics. Dayton was also one of the most prominent voices in voting against the War in Iraq. He has since faded away from politics due to how jaded the job has made him.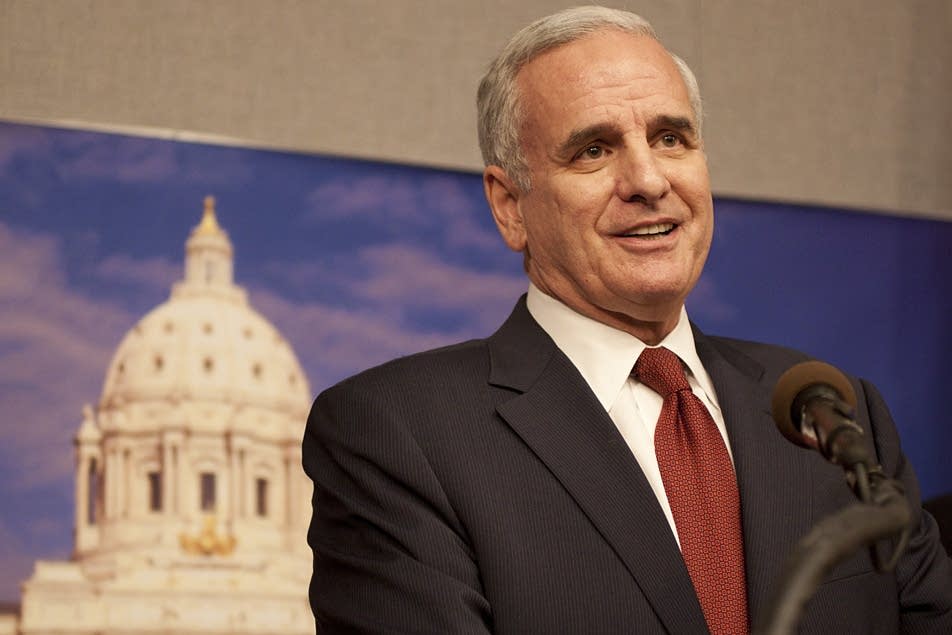 George W. Bush – $35 Million
Is there any political figure in U.S. history more divisive than George W. Bush? President from 2001 to 2009, W was in charge during the infamous attacks on 9/11. Dubya, as he is also known, was the man in charge when the War in Afghanistan officially began. With a famously difficult tenure in the White House, Bush at least has an enormous bank account to fall back on. Bush inherited his wealth from the oil industry that his father worked in, and he is also a part owner of the Texas Rangers, a professional baseball team. Bush also earns plenty of money for his speaking engagements and book deals.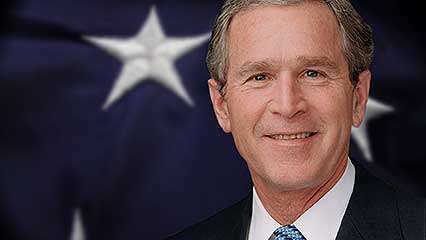 Bill Haslam – $2.3 Billion
Bill Haslam is one of the wealthiest people in the world. He is a high-profile member of the Republican Party and the 49th Governor of Tennessee. Haslam graduated from Emory University where he was quick to jump into the business world alongside his father, Jim Haslam. Bill Haslam would become President of Pilot Corp back in the '90s and he would go on to start his own chain of department stores, Saks Fifth Avenue. Haslam would make the majority of his wealth as a consultant at Saks while also serving on the Board of Directors for Harold's Stores. Haslam stepped away from the governorship in 2018 and has since retreated from the public eye to a certain degree. At one point in time, Haslam was the second wealthiest governor in the country.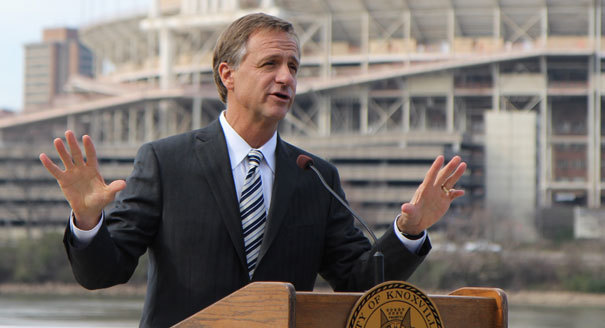 Donald J. Trump – #3 Billion (??)
As the current President of the United States, Donald Trump is at the epicenter of political controversy. A reality TV star with a history in real estate, Trump has put his money into just about every sort of venture that you can think of, with the majority failing. From bankrupt casinos to failed concepts like Trump Steaks and even Trump Water, there doesn't seem to be a limit of what President Trump will do to market his property. With that being said, President Trump's net worth is purportedly hovering at $3.1 billion. Yet, he is the only President since Nixon to refuse to release his tax returns so this number is very much in the air. President Trump currently possesses Schrodinger's Bank Account. He could be worth many billions or significantly less than his inflated rhetoric might indicate.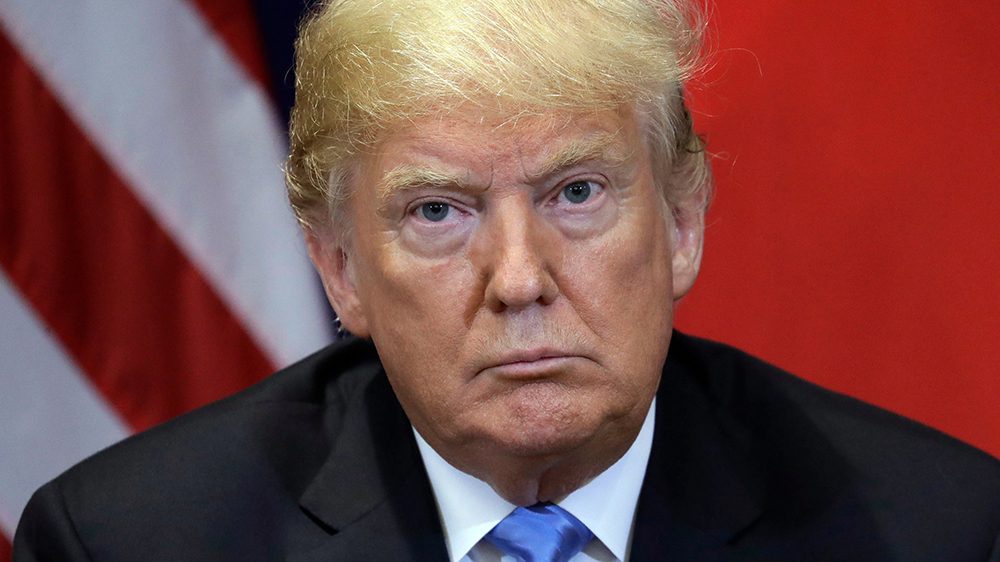 Daughter Overwhelms Parents Restaurant With Customers By Posting On TikTok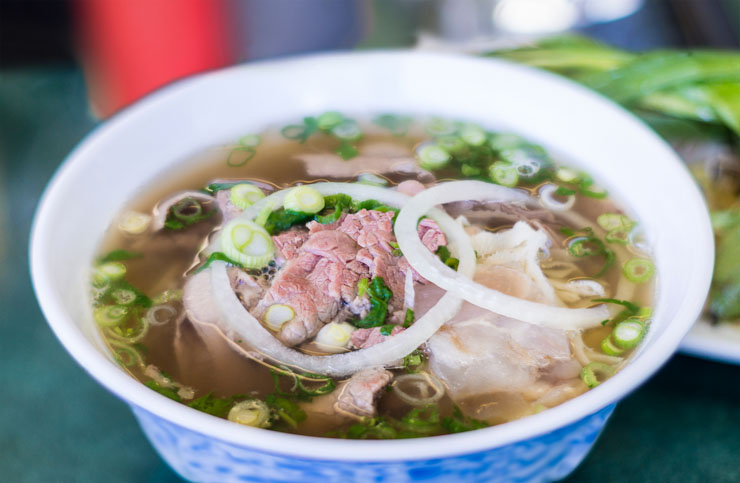 A seven-second video posted on TikTok by Jennifer Le has saved her parents' Vietnamese pho restaurant from going out of business. In the video, Le showed the empty restaurant and her dad looking sad at the register. She then asked for social media's help to keep the restaurant in business. The restaurant is in California and was doing ok before the pandemic, but has since had trouble getting customers to dine in.
The video went viral, and within hours, it had garnered millions of views and shares. People all over the world were touched by Le's message and began sharing the video on their social media accounts. The response was overwhelming, with people expressing their support for the restaurant and their willingness to help.
As a result of the video, the restaurant was flooded with customers, many of whom had never heard of the place before. The increased business allowed Le's parents to keep the restaurant open and the phones are ringing off the hook. The family was overwhelmed by the outpouring of support and expressed their gratitude to everyone who had shared the video and visited the restaurant.
Le's video is a perfect example of the power of social media to effect change. In just seven seconds, she was able to capture the attention of millions of people and inspire them to take action. The video also highlights the struggles faced by small businesses during the pandemic and the importance of community support in keeping these businesses afloat.
Le's video has since become a source of inspiration for many people who are struggling with similar issues. It serves as a reminder that even the smallest actions can have a significant impact, and that we all have the power to make a difference in our communities.