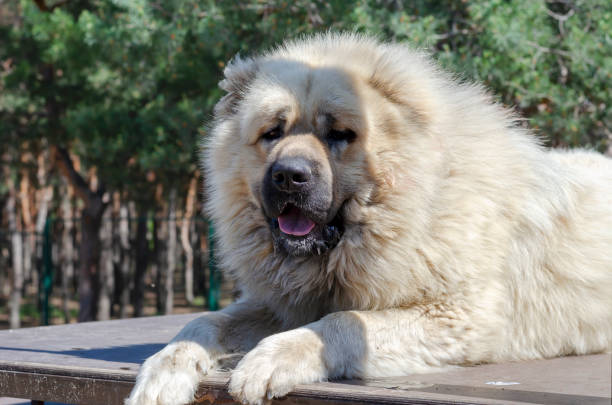 Police Save Hundreds of Dogs From a Nevada Breeding Farm
In what officials are describing as a "massive scale" animal cruelty case, around 300 dogs have been seized from a property in Nevada.
On Tuesday, detectives from the Nye County Sheriff's Office secured a search warrant for a property in Amargosa Valley after an investigation.
Officers arrested a couple – Oskana Higgins and Vasili Platunov – on felony charges related to animal abuse and neglect.
Deputies stayed on the property through the night to search for evidence to aid the investigation. Animal control teams and veterinary staff were also on hand to take care of the 300 dogs.
The NCSO announced the investigation is expected to continue for a few more days and that additional charges are likely for the couple.
Platunov operates a Caucasian shepherd dog breeding business, with dogs located at two sites in Amargosa Valley and another site, KTNV reported.
Caucasian shepherds are big, protective dogs that come from the Caucasus region. The Caucasus region is located near the Black Sea and the Caspian Sea.
Many animal breeding operations in the United States do not meet animal protection standards. The Humane Society of the United States (HSUS) has calculated that there are 10 thousand puppy mills in America. A puppy mill is an unethical commercial dog breeding business that places profit above the welfare of its dogs.
Dogs who are stuck in puppy mills are usually ill, malnourished, and haven't been socialized. Their mothers might spend their whole lives in tiny cages without any love or attention. And when they can't produce puppies anymore, sometimes the farmers simply kill them.
Earlier this spring, Nye County animal control officials saved over two dozen dogs from an Amargosa Valley residence, as KTNV first reported.
"Several of these dogs were severely malnourished," Desert Haven Animal Society executive director Beth Kakavulias told KTNV. "Dogs that typically weigh 150-200 pounds were found to only weigh 55-60 pounds."
Platunov has denied any wrongdoing, claiming that he has worked with Caucasian shepherds for over forty years and the dogs in question are healthy and well-cared for.
"The NCSO is requesting help from shelters that could house some of the dogs they have taken," the office said in a statement. "The Nye County Sheriff's Office is investigating a large-scale case of animal cruelty involving hundreds of dogs. Unfortunately, the dogs cannot be adopted until the court process is completed. However, we are looking for foster families who are willing to care for them during this time."
AI, Childhood Images and a Holocaust Survivor Finding Her History Again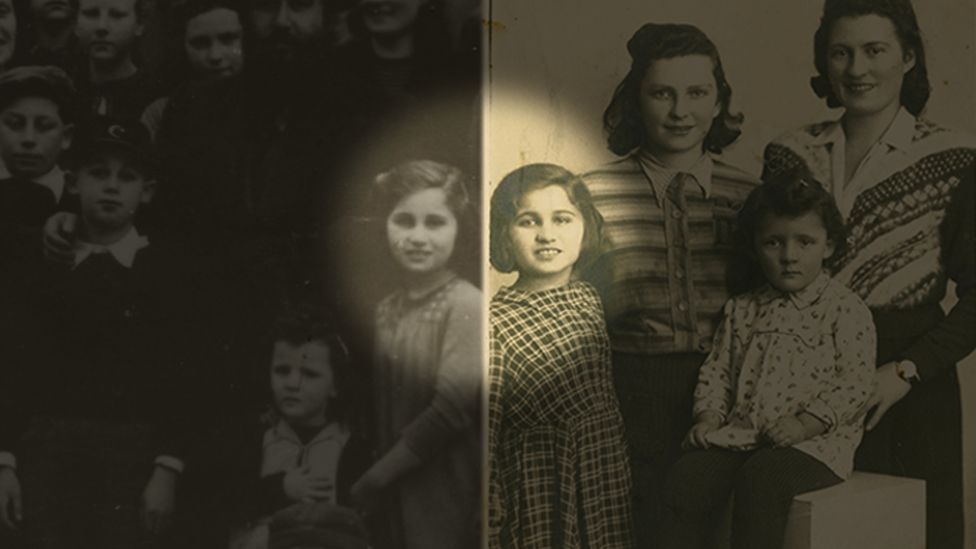 The first half the 20th century was not a good one for Blanche Fixler. As a Jew, she was a target for the Nazis, who succeeded in killing at least 6 million of her countrymen. They were so close to Fixler, at one point she was hiding underneath a bed trying not to breathe. Had she made a noise, the Nazi troops searching the room she was in would have grabbed her in an instant. Through luck, fear, feistiness and perseverance, Fixler survived the Holocaust.
Now, almost some 80 years later, Blanche Fixler is relieving history thanks to artificial intelligence, or AI. A program written by Daniel Pratt, also known as a engineer at Google, has become extremely effective at matching people's faces to their parts in history. In fact, it was so effective, it had a direct impact on Fixler; the software found her face in a historical image from the war period that no one previously knew was Blanche at all. She was just another face of thousands lost until she wasn't.
Dubbed "Numbers to Names," Pratt's program relies on the technology of facial recognition to do its work. While a person's appearance might change over time, their facial structure doesn't. And that makes for a comparable identification when the details are run through the thousands of calculations per second via the software.
In some respects, the software works with the logic of connecting dots. As it makes connections, it builds on that library and makes more connections. Many photos may have one or even two connections, but they still have five or a dozen more than are unknown. By constantly running and making new connections, the software persistently whittles away at the challenge. As it turned out, one of those successes was Blanche Fixler.
Blanche Fixler today is at the ripe age of 86. She is a world away from Germany and Poland and the nightmare she lived through, ensconced in the urban distance of New York. However, thanks to Pratt's program, Fixler has now been identified as a child in two historical photos. Pratt's software did the hard work and connected the dots.
Among the many who were grabbed, rounded up and killed in Poland, Fixler's entire family were victims of the Nazis. At the time, Blanche's name was Bronia to her family, but that was left in the past as she survived the war. Her luck was made possible by an aunt who hid Fixler from the soldiers regularly looking for Jews in hiding. When Fixler saw the photos that had her in them, she also identified her aunt as well as other relatives. That in turn creates more connections that Pratt and those using the software can benefit from in their ongoing work of identification.
The work has been partnered with the U.S. Holocaust Memorial Museum, and it continues to be worked on to provide closure and dignity for the thousands of families related to the victims of the Holocaust. By personalizing the faces of the 6 million, they gain a confirmed history versus being nameless and unknown among the masses lost.