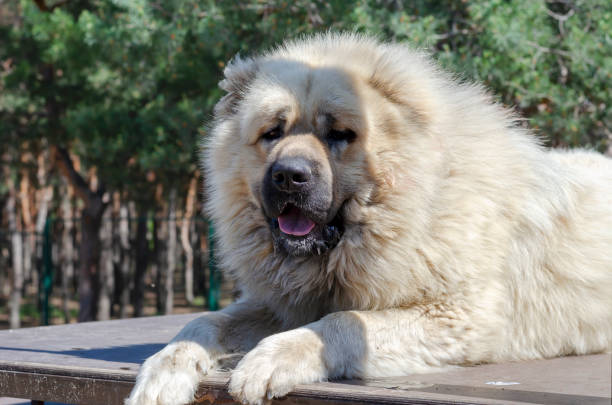 Police Save Hundreds of Dogs From a Nevada Breeding Farm
In what officials are describing as a "massive scale" animal cruelty case, around 300 dogs have been seized from a property in Nevada.
On Tuesday, detectives from the Nye County Sheriff's Office secured a search warrant for a property in Amargosa Valley after an investigation.
Officers arrested a couple – Oskana Higgins and Vasili Platunov – on felony charges related to animal abuse and neglect.
Deputies stayed on the property through the night to search for evidence to aid the investigation. Animal control teams and veterinary staff were also on hand to take care of the 300 dogs.
The NCSO announced the investigation is expected to continue for a few more days and that additional charges are likely for the couple.
Platunov operates a Caucasian shepherd dog breeding business, with dogs located at two sites in Amargosa Valley and another site, KTNV reported.
Caucasian shepherds are big, protective dogs that come from the Caucasus region. The Caucasus region is located near the Black Sea and the Caspian Sea.
Many animal breeding operations in the United States do not meet animal protection standards. The Humane Society of the United States (HSUS) has calculated that there are 10 thousand puppy mills in America. A puppy mill is an unethical commercial dog breeding business that places profit above the welfare of its dogs.
Dogs who are stuck in puppy mills are usually ill, malnourished, and haven't been socialized. Their mothers might spend their whole lives in tiny cages without any love or attention. And when they can't produce puppies anymore, sometimes the farmers simply kill them.
Earlier this spring, Nye County animal control officials saved over two dozen dogs from an Amargosa Valley residence, as KTNV first reported.
"Several of these dogs were severely malnourished," Desert Haven Animal Society executive director Beth Kakavulias told KTNV. "Dogs that typically weigh 150-200 pounds were found to only weigh 55-60 pounds."
Platunov has denied any wrongdoing, claiming that he has worked with Caucasian shepherds for over forty years and the dogs in question are healthy and well-cared for.
"The NCSO is requesting help from shelters that could house some of the dogs they have taken," the office said in a statement. "The Nye County Sheriff's Office is investigating a large-scale case of animal cruelty involving hundreds of dogs. Unfortunately, the dogs cannot be adopted until the court process is completed. However, we are looking for foster families who are willing to care for them during this time."
A Teen's Inspiring Journey to Morehouse College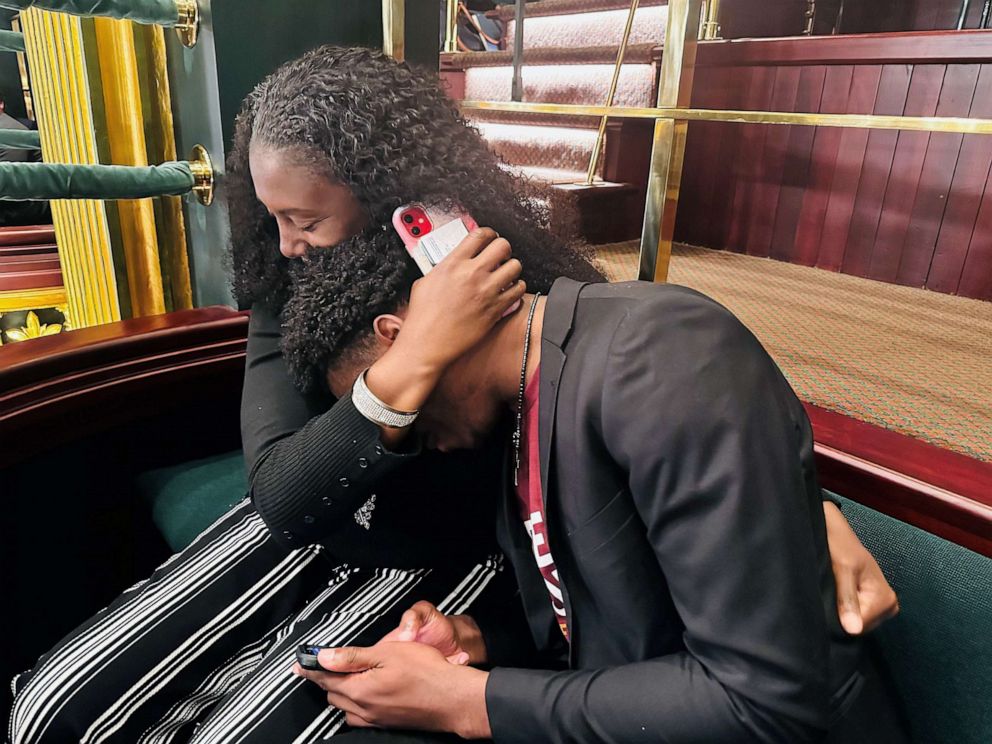 Imagine the feeling of accomplishing your dreams after years of hard work and dedication. That's exactly what happened to Amir Staten, a remarkable teenager whose video celebrating his acceptance into Morehouse College went viral. His infectious joy captured the hearts of people around the world, and it's not hard to see why.
Morehouse College, located in Atlanta, Georgia, has a long and prestigious history. Established in 1867, it is a historically black college and one of the oldest educational institutions for African Americans. The college was founded with a mission to provide a quality education and develop strong leaders who would go on to make a positive impact on society.
Amir's acceptance into Morehouse College is a testament to his perseverance and commitment to his studies. Not only did he receive an acceptance letter, but he was also granted a full ride scholarship. This scholarship covers the cost of tuition, which amounts to around $51,000 per year. This incredible opportunity has lifted a significant financial burden off Amir's shoulders, allowing him to focus on his education and future aspirations.
In addition to the full ride scholarship, Amir was named one of 15 Bonner Scholars. The Bonner Scholarship is a prestigious program that emphasizes the importance of community service. To maintain this scholarship, students must maintain a minimum GPA of 2.5 and contribute 10 hours of community service each week. It is a great honor for Amir to be chosen as one of these scholars, highlighting his dedication to making a positive difference in his community.
Amir's hard work throughout high school has been nothing short of exceptional. He consistently achieved honor roll grades, demonstrating his commitment to academic excellence. But his accomplishments didn't end there. Amir also took on leadership roles as the head of the Black Student Union, where he worked to promote inclusivity and raise awareness about important social issues. Additionally, he served as the captain of his school's basketball team, showcasing his discipline, teamwork, and determination.
Amir's accomplishments have not only made his family proud but have also inspired those around him. His mother expressed her admiration for his efforts, saying, "He has gone above and beyond what is expected of him." With his acceptance into Morehouse College, Amir can finally take a deep breath, knowing that his hard work has paid off.