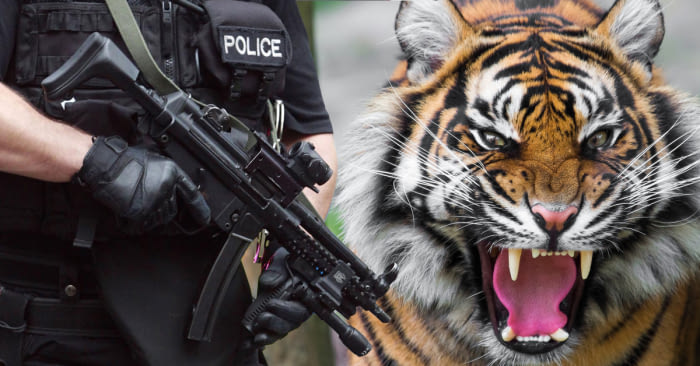 Police Have 45-Minute Standoff With A Tiger Before Discovering It's Just A Toy
Police have a very difficult job that at times takes a toll on their perception and their ability to judge situations. That being said, sometimes what might seem like the worst situation possible is actually no where near as scary as you might imagine.
Just such a case happened in Scotland when police received a call that a wild tiger was loose on someone's property in February of 2018. The call was about what was perceived to be a wild tiger on the grounds of a farm in the Hatton area that was not restrained or caged. The police took the call from the farm owner himself who claimed he had spotted a real tiger on his farm.
It is not every day that you get a call about a wild animal being loose on someone's property, especially a tiger that could easily kill a person in a matter of seconds. The officers took the time to strategize and figure out how to get the tiger contained without hurting it. They dispatched officers to the farm to take care of the issue and to handle the tiger and before they knew it, they were in a heated and intense standoff with the beast.
They arrived quickly to find the flustered homeowner that was ready for the animal to be removed from his property. The police ended up in a standoff for about 45 minutes before someone noticed something fishy about the ferocious beast. Upon further inspection, it was found that the full size tiger they thought they were fighting, was actually just a stuffed animal that was life size and made to be very realistic.
Though officers felt silly following the call, it was for the best that the animal was not real as it would likely have been killed if it had been. It is not often that this type of animal is loose with the general public, not even in cases where zoos are nearby for the simple fact that they are secured to make sure that they do not escape.
In this case, everything worked out for the best but there have been numerous other cases where an animal escapes or is set free by its owner only to wreak havoc and to scare the living daylights out of everyone that sees them. In most cases, animals that are wild that do escape from captivity are humanely euthanized to prevent them from hurting anyone that is part of the general public.
Officers that were involved in the standoff may have felt silly but in the end it was best for beast and humans alike that the animal turned out to be stuffed. No word on what it was doing on the farm or how it got there but I'm sure the farm owner is happy as well that the ferocious beast turned out to be nothing more than an oversized children's toy that posed no threat.
Cornwall Family's Dog Leads Rescue Team to Missing Cat Mowgli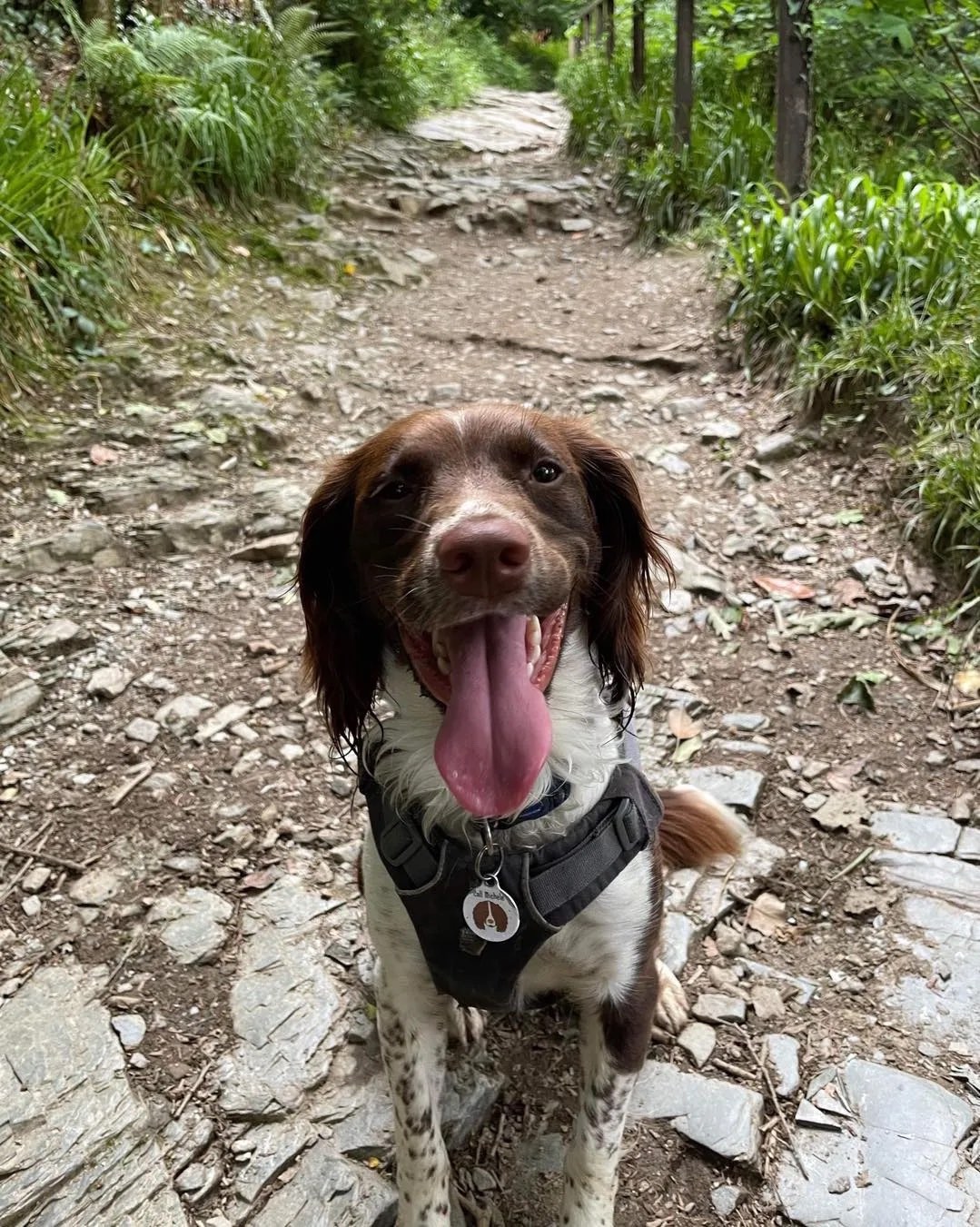 In a heartwarming tale of loyalty and bravery, a family in Cornwall, UK, was reunited with their missing cat, Mowgli, thanks to their quick-thinking dog, Daisy. Mowgli had gone missing on October 20 and was lost for six days before Daisy led the family to a surprising discovery.
Mowgli's owner, Michele Rose, had nearly given up hope of finding her beloved cat when Daisy, a spirited spring spaniel, exhibited unusual behavior near the woods surrounding their Cornwall home. "Daisy was going berserk," Michele explained, prompting the family to follow the determined dog.
Daisy, known to be good friends with Mowgli, seemed to sense something amiss and guided the family to an abandoned mineshaft. Michele's son, Hamish, shared with the PA news agency, "Daisy and Mowgli are pretty good mates, so she could probably tell he was down there."
The family's concern deepened as they realized Mowgli might be trapped in the mineshaft. Swift action was required, and a rescue team was summoned to the scene. Equipped with cages and rope, the team worked tirelessly for hours to reach the stranded feline.
To their astonishment, Mowgli was found safe at the bottom of the mineshaft. Miraculously, despite the ordeal, the resilient cat emerged unharmed. The rescue team carefully lifted Mowgli to safety, bringing joy and relief to the worried family.
"Without Daisy doing that, Mowgli could still be down there, that's for sure. She was persistent in making me follow her; it was amazing. Daisy is a superstar. She's an amazing dog," expressed Michele Rose in gratitude to her faithful canine companion during an interview with the BBC.
Hamish, Michele's son, added with a touch of humor, "If Daisy wasn't the favorite child already, she definitely is now," speaking to The Independent. The heroic efforts of Daisy not only saved Mowgli but also showcased the incredible bond between animals and their ability to understand and communicate in times of need.