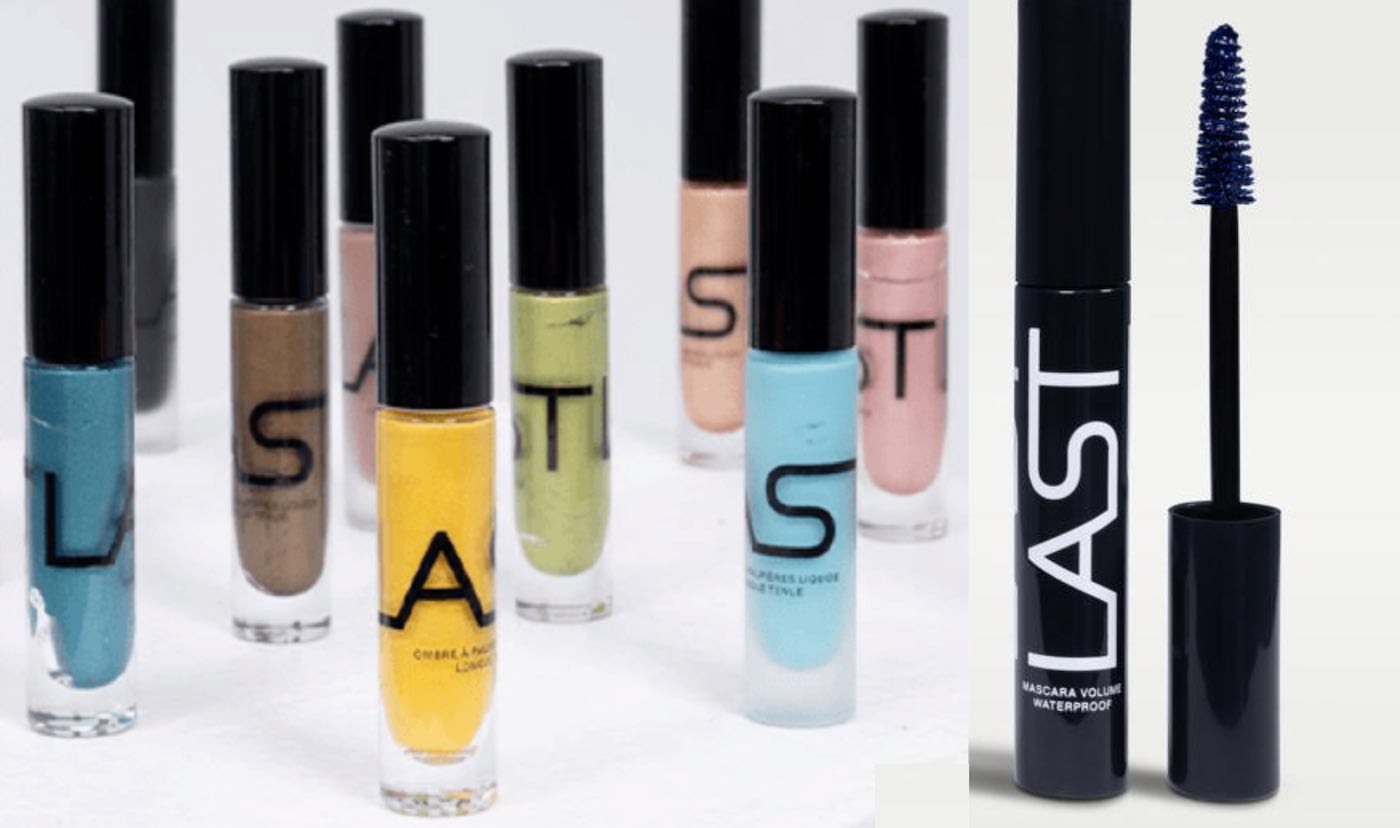 Plant Based, Sustainable Makeup is Now a Reality
As more companies in a range of industries look to make their operations environmentally friendly, some have to reconsider the traditional ways they have used for decades with great success. Cosmetics is one of these industries that uses an old formula to create the products and is now looking for a new, more green friendly way to bring the industry into the future.
Consumers may not be aware of it, but much of the long wear makeup on the market is made using fossil fuels, which is not good for the earth. Collection and use of fossil fuels creates byproducts that are harmful to the earth. One of the key ingredients in many cosmetics, isododecane, is made using crude oil. While plants can be used instead, many cosmetics makers have been reluctant to try any new methods to make eyeshadow, lipstick and other makeup products because they don't want to deal with the increased cost. In fact, using plants in place of oils can increase the cost of making them by 100 times, making it cost prohibitive for manufacturers.
Last, a new makeup line developed by Marc Delcourt, uses plant synthesis to make isododecane instead of the traditional oil. Combining this with vegetable waxes and olive oil, the products are made to be just as long-lasting as the competitors on the market, and have the same long wear times as conventionally made makeup. The Last products also incorporate recycled products into the packaging to make them even more green friendly. The idea is to give the consumer a choice to support green initiatives while still getting the same quality product they need.
The future plans for this new formulation of cosmetics go far beyond just the Last line and stand to change the entire cosmetics industry in time. Delcourt has future plans to expand on the methods that have made the Last products possible. Producing more of the plant based alternatives to fossil fuel ingredients, the company plans to sell it to other cosmetics manufacturers. These companies can then use the plant based isododecane to make the cosmetics they sell.
Stopping climate change and being more environmentally friendly is a mandate that more companies are embracing, and consumers are eager to support. By taking steps to reduce the amount of fossil fuels used, the cosmetics industry can be an example for others who want to do better.

Doubling-Up Solar Use and Protecting Water Simultaneously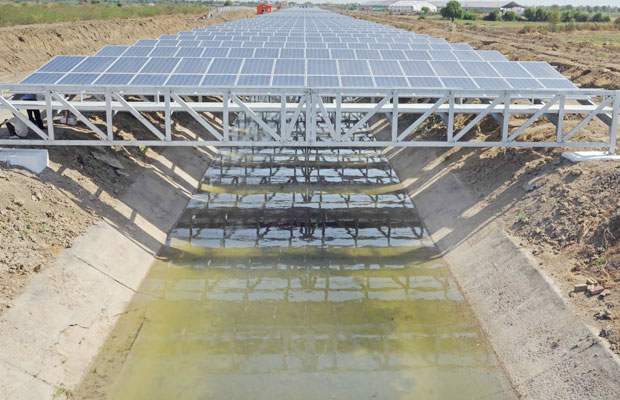 Put water out in the hot sun, and it will eventually disappear. Evaporation causes water to turn into gas and the same dissipates upward until it becomes condensate and rains back down. While this is part of how nature recycles moisture, for farming and water supplies, evaporation is a serious loss.
California is ground zero for agricultural drought and strained water systems, especially in 2022, facing another drought period in less than a decade. Much of the state's water is moved through a canal system, taking the moisture from the wetter north to provide water supply to the Central Valley and the Southern California region. However, while a tremendous amount of water moves everyday through the statewide canal system, a good portion of it is lost to evaporation as well as being directly exposed to the sun.
To solve the water loss problem partially as well as create a solar farm that generates easy energy, Turlock Irrigation District has invested some $20 million in creating serious solar panel covers for water canals traveling through the Turlock area. Two locations will have the construction applied, one being a 500-foot long section, and the other a much bigger stretch measuring a mile in distance. The project is being watched closely for success. If it works, there's a significant interest in keeping it going and adding to the effort.
California as a state is criss-crossed by 4,000 miles of water canals. Just on a space-basis alone, covering that network with solar panels could generate at least thirteen gigawatts of new energy daily. That would generate enough electricity for almost 10 million homes (9.75 million to be exact). The energy generation would be huge; right now there are 13.1 million homes statewide.
California won't be the first to apply solar panels over its water canals; that honor goes to India. However, if the project is successful, California will definitely hold the title to the biggest related project globally if the second mile-long part gets completed. Dubbed Project Nexus for both parts combined, Turlock's goal is to build and apply solar panel covers or canopies over the water canals themselves, as well as hooking them up to the power grid. The project is to start this year in Fall 2022 and expected completion is in 2024.
The panels are expected to have a direct impact on evaporation as well in a two-fold manner. First, their function as a cover breaks up the heat effect of the sun directly on the water in the canal. Second, the structures break up the wind factor, which can also create a drying effect as well. That means more water stays in liquid form and gets to its destination by traveling through the canal system. The difference matters; some 80 percent of water that is sourced in California goes to Southern California to sustain that region, after already providing sufficient supply for folks up north. Just from the hot sun exposure alone, up to 2 percent of the total is lost before the water arrives in the South. Adding some of that back in can be a gamechanger in supply, to the tune of 65 billion gallons a year.
The benefits are big stakes. If the project works, it could be the impetus to covering all of California's canals. And that could save and that could produce some 50,000 acres of hydrated farming soil or supply water to another 2 million people. That is in addition to the electricity benefits noted above. The world is changing, and folks visiting California and driving down Interstate 5 and other areas may see it first hand with Project Nexus and more.