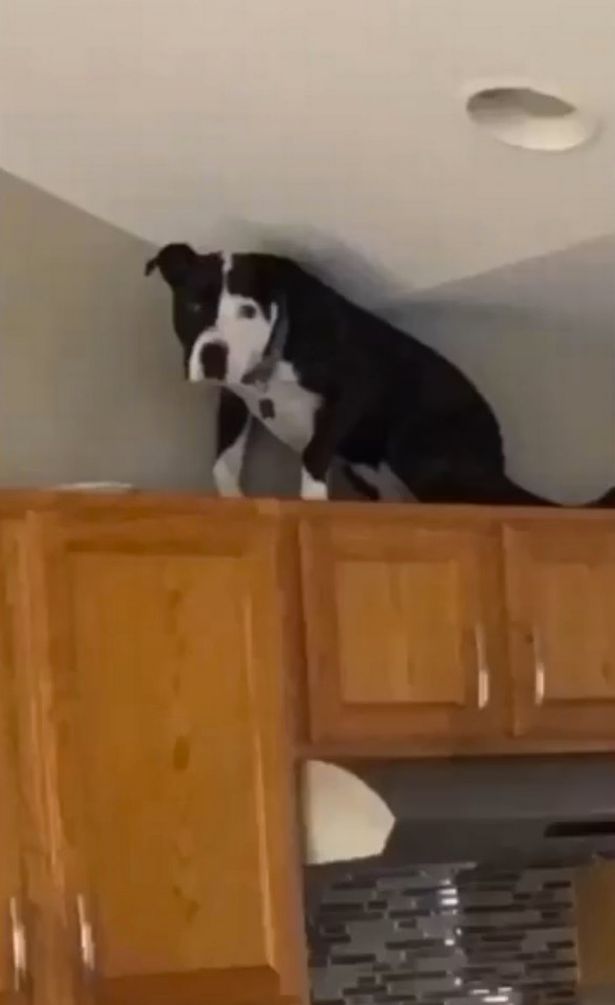 Pit Bull That Thinks He Is A Cat
I have a cat who actually likes to walk around the yard in a harness and leash. I also had a dog when I was younger who would rub up against us like a cat when he wanted us to give him pats. When most people in similar situations make the observation that their cat acts a bit like their dog or that their dog behaves more like a cat, it is usually said in a joking and half-kidding way. Dogs have very canine-like attributes and behaviors and characteristics we have become very familiar with. Same with cats, they have very feline behaviors and traits we expect to see. Even when they act a bit like their counterparts in the household it usually is in one or two interesting but minor ways.
I'm not sure that the same could be said for Mako the pit bull, though. Mako is not a huge dob but as a pit, he is no little thing either. So that makes his amazing cat-like behaviors all the more amazing and perplexing. You see, Mako is not content to be an oversize lap dog nor is he happy lazing the day away in a patch of sun. The cat-like trait Mako has taken upon himself to master is the art of climbing up onto the most ridiculous places imaginable. This pit bull is a master climber and his owners have found him in a wide range of truly stunning places over the last couple of years.
Mako has been documented jumping onto table and countertops, which were some of the first places the fledgling daredevil climbed up to. But it was as if the family cat was challenging him to do more, and so he did! Mako has also been found balancing on the top edge of the recliner and walking along the back of the couch. This pooch has managed to climb on top of cupboards and cabinets in the storage room and even got on top of the refrigerator in the kitchen before! The family has documented his antics in photos and videos that have made their rounds on the internet several times over the years.
The push for Mako to take his natural jumping abilities and interest to a whole new height is believed to be because of his feline companions. With several cats in the house, Mako had plenty of opportunities to watch the cats and learn from them. His owners have said a number of times that it is like he believes he is a cat and that when he sees them jump and climb, he thinks to himself 'well heck, I can do that to!'
I personally have never had a dog like Mako but I think that would be so cool. There would never be a dull moment and every day could be a game of "where will I find the dog today?"
American Couple's Kindness Shines in Snowy Adventure with South Korean Tourists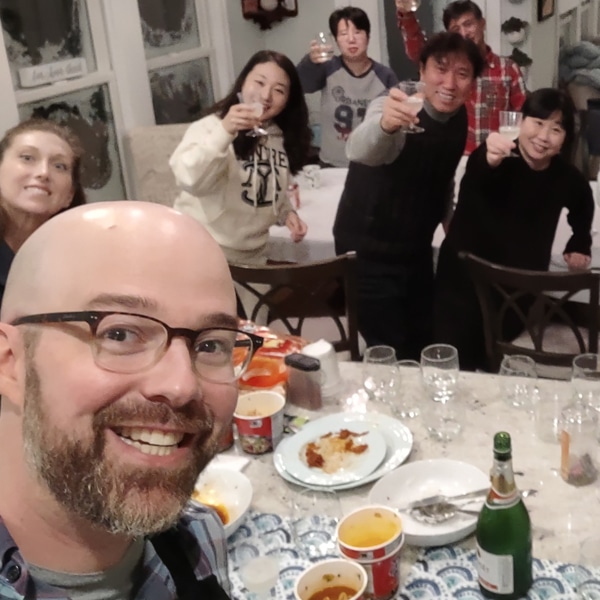 In a heartwarming tale of kindness and friendship, an American couple from Buffalo, New York, opened their home to a group of stranded South Korean tourists during a severe blizzard on December 23rd. What started as a simple request for shovels turned into a heartwarming story that went viral, bringing people together across borders. The couple's act of compassion not only provided shelter but also sparked an enduring bond that led to a special reunion in South Korea. Let's delve into this remarkable story and explore the lasting impact of their selfless act.
As the blizzard raged outside, ten South Korean tourists found themselves stuck in their van, unable to move through the heavy snow. Seeking assistance, they approached a nearby house and requested shovels to dig themselves out. However, they received much more than they had anticipated. The couple, who had prepared for a quiet Christmas at home, welcomed the strangers with open arms and invited them inside.
The storm had brought these strangers together, creating an opportunity for cultural exchange and friendship. During the two nights and three days they spent together, the couple and their unexpected guests bonded over stories, shared meals, and even watched American football. The couple, who had a deep appreciation for Korean cuisine, surprised their guests with an array of Korean food ingredients. The South Korean visitors were amazed to find soy sauce, mirin, chili powder, chili paste, a rice cooker, and Korean cookbooks, as if the couple had been preparing for their arrival.
News of the couple's kindness quickly spread across the internet, captivating hearts around the world. Social media platforms buzzed with messages of admiration and appreciation for their selfless act. Many people were inspired by their story and were motivated to perform acts of kindness themselves. The couple received an outpouring of support, with kind messages, cards, and generous gifts from various Korean groups, including a year of free fried chicken at Genesis BBQ.
Months later, in May, the couple embarked on a 10-day tour of Seoul, graciously invited by the Korea Tourism Organization. This visit was not merely a sightseeing adventure but a chance to reunite with the guests they had sheltered during the blizzard. Andrea, the wife, expressed her gratitude and joy, saying, "To see everyone in Korea again is such a blessing." The couple had always held an appreciation and interest in Korean culture, and their chance encounter had brought them closer to this beautiful country.
The bond forged during their time together in Buffalo proved to be strong and lasting. The couple and their South Korean guests became lifelong friends. The experience inspired not only the couple but also their guests, who felt compelled to pay it forward and spread kindness to others. Through their act of compassion, the American couple created a ripple effect of goodwill, reminding us of the power of empathy and humanity.