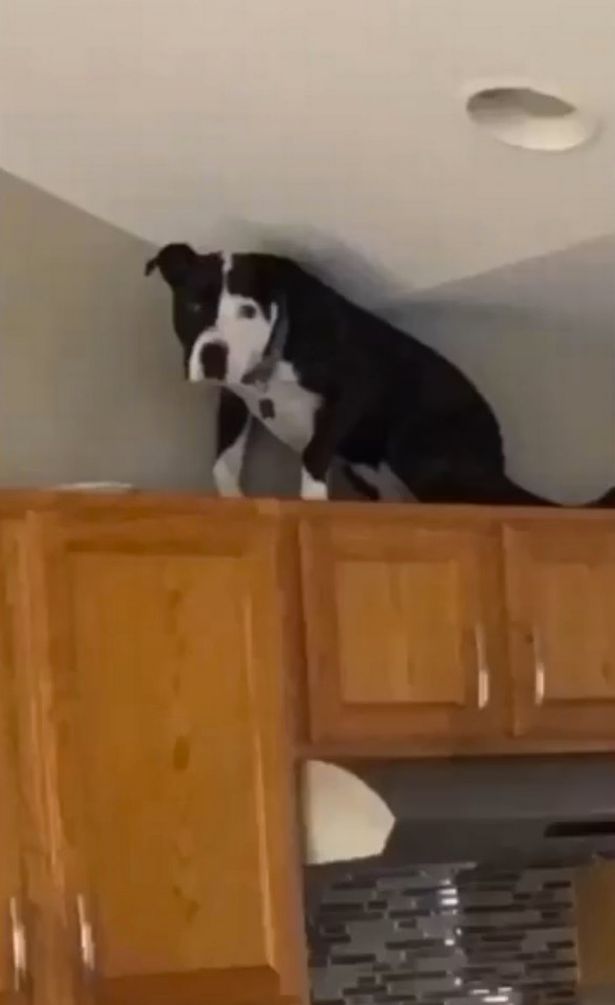 Pit Bull That Thinks He Is A Cat
I have a cat who actually likes to walk around the yard in a harness and leash. I also had a dog when I was younger who would rub up against us like a cat when he wanted us to give him pats. When most people in similar situations make the observation that their cat acts a bit like their dog or that their dog behaves more like a cat, it is usually said in a joking and half-kidding way. Dogs have very canine-like attributes and behaviors and characteristics we have become very familiar with. Same with cats, they have very feline behaviors and traits we expect to see. Even when they act a bit like their counterparts in the household it usually is in one or two interesting but minor ways.
I'm not sure that the same could be said for Mako the pit bull, though. Mako is not a huge dob but as a pit, he is no little thing either. So that makes his amazing cat-like behaviors all the more amazing and perplexing. You see, Mako is not content to be an oversize lap dog nor is he happy lazing the day away in a patch of sun. The cat-like trait Mako has taken upon himself to master is the art of climbing up onto the most ridiculous places imaginable. This pit bull is a master climber and his owners have found him in a wide range of truly stunning places over the last couple of years.
Mako has been documented jumping onto table and countertops, which were some of the first places the fledgling daredevil climbed up to. But it was as if the family cat was challenging him to do more, and so he did! Mako has also been found balancing on the top edge of the recliner and walking along the back of the couch. This pooch has managed to climb on top of cupboards and cabinets in the storage room and even got on top of the refrigerator in the kitchen before! The family has documented his antics in photos and videos that have made their rounds on the internet several times over the years.
The push for Mako to take his natural jumping abilities and interest to a whole new height is believed to be because of his feline companions. With several cats in the house, Mako had plenty of opportunities to watch the cats and learn from them. His owners have said a number of times that it is like he believes he is a cat and that when he sees them jump and climb, he thinks to himself 'well heck, I can do that to!'
I personally have never had a dog like Mako but I think that would be so cool. There would never be a dull moment and every day could be a game of "where will I find the dog today?"
Father in Bumblebee costume escorts his kid back to school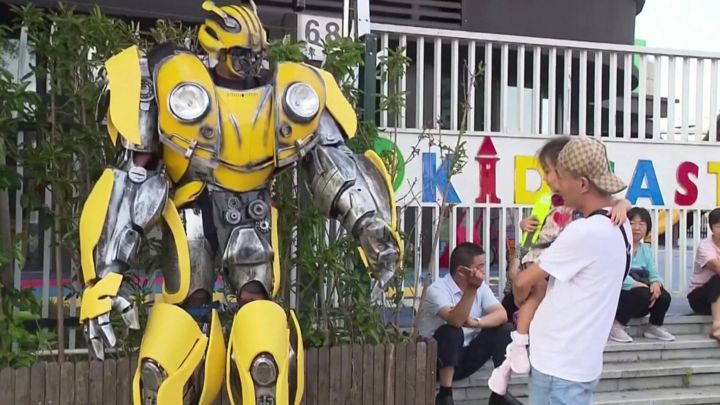 Bumblebee from the American sci-fi movie series Transformers never had a kid, but if he did, he'd have definitely escorted him to school.
A father in Shanghai, China has gone above and beyond to encourage his kid to go back to school after staying at home for months due to the Covid-19 pandemic. There's no way any child is refusing to walk with Bumblebee into school, and this man had that in mind when building his Autobot suit.
Just like the rest of the world, China had been on lockdown, and for months, kids had to stay away from school to prevent infection and spread of the deadly virus. However, some normalcy is being restored in some parts of the region, and schools now have the green light to open and allow children continue with their education.
The Bumblebee suit wasn't only for his kid, though. He built it to serve as some amusement and surprise to other kids at school- and that he did.
"I also want to bring happiness to other children. I didn't only wear it for my own child. All of them were preschoolers," he said in the video.
His suit looks like the real thing. The only things missing were metal, alien technology, and missiles- not much, right? Standing about 2.3-metre tall, the suit was built using soft materials to prevent touchy and curious children from getting injured- and he was right to have done that because he was rushed and hugged by children upon arrival at the school.
The excitement of the kids at the sight of Bumblebee could light up astronomical units of outer space, as the intergalactic warrior once again put smiles on the faces of humans. Kudos to this amazing dad for his efforts to make kids happy to resume back to school- he'd probably do it every day if he could.
The home-made suit seems to be inspired by the 2017 movie Bumblebee.