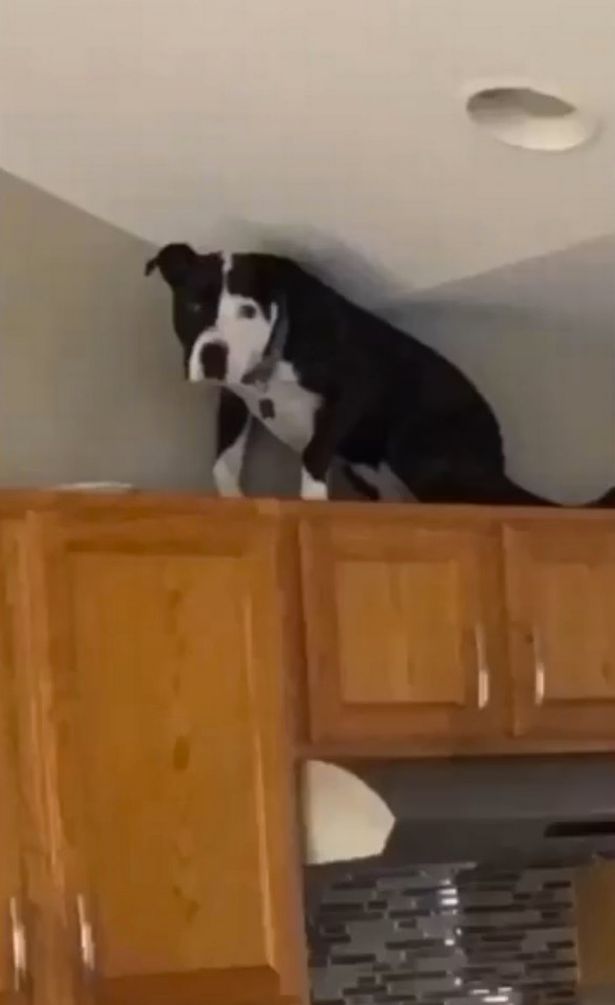 Pit Bull That Thinks He Is A Cat
I have a cat who actually likes to walk around the yard in a harness and leash. I also had a dog when I was younger who would rub up against us like a cat when he wanted us to give him pats. When most people in similar situations make the observation that their cat acts a bit like their dog or that their dog behaves more like a cat, it is usually said in a joking and half-kidding way. Dogs have very canine-like attributes and behaviors and characteristics we have become very familiar with. Same with cats, they have very feline behaviors and traits we expect to see. Even when they act a bit like their counterparts in the household it usually is in one or two interesting but minor ways.
I'm not sure that the same could be said for Mako the pit bull, though. Mako is not a huge dob but as a pit, he is no little thing either. So that makes his amazing cat-like behaviors all the more amazing and perplexing. You see, Mako is not content to be an oversize lap dog nor is he happy lazing the day away in a patch of sun. The cat-like trait Mako has taken upon himself to master is the art of climbing up onto the most ridiculous places imaginable. This pit bull is a master climber and his owners have found him in a wide range of truly stunning places over the last couple of years.
Mako has been documented jumping onto table and countertops, which were some of the first places the fledgling daredevil climbed up to. But it was as if the family cat was challenging him to do more, and so he did! Mako has also been found balancing on the top edge of the recliner and walking along the back of the couch. This pooch has managed to climb on top of cupboards and cabinets in the storage room and even got on top of the refrigerator in the kitchen before! The family has documented his antics in photos and videos that have made their rounds on the internet several times over the years.
The push for Mako to take his natural jumping abilities and interest to a whole new height is believed to be because of his feline companions. With several cats in the house, Mako had plenty of opportunities to watch the cats and learn from them. His owners have said a number of times that it is like he believes he is a cat and that when he sees them jump and climb, he thinks to himself 'well heck, I can do that to!'
I personally have never had a dog like Mako but I think that would be so cool. There would never be a dull moment and every day could be a game of "where will I find the dog today?"
More than Three Decades After Adoption, DNA Reunites Mother and Son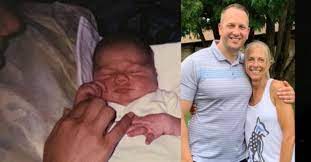 Melanie Pressley found out she was pregnant when she was 18 years old. Her boyfriend insisted on a termination, which she declined, but she worried that she wouldn't be able to give her kid the life he deserved. She gave her baby child up for adoption, but she never forgot about him. The mother and son have eventually reunited after 33 years apart.
Pressley described what lead her to explore adoption in an interview. "I simply knew I wouldn't be able to accomplish it financially," she explained. "And the second issue is that I wished him to have parents, so I thought it best to place him for adoption at that juncture."
During her pregnancy, Pressley engaged with an adoption center with the help of her family. She gave birth to her son in June of 1988 but didn't name him. After an initial objection, she convinced a nurse to hold the baby, and her sister snapped a photo.
Even after marrying and having three additional children, she pondered what her first child looked like while stressing every year on his birthday. After the death of Pressley's mother, she became overwhelmed with the desire to meet her son and cried since her mother never got the opportunity.
As a result, one of her daughters sent her a 23andMe kit as a surprise gift in May 2021. Meanwhile, her kid was doing the same activity approximately 300 miles away.
When Greg Vossler was nine years old, his parents informed him that he was adopted, but he was uninterested in learning more about his biological family. "I used to joke that 'I don't see a star who looks like me,' or 'No one who is a king or queen in some foreign nation looks like me,'" he remarked. "And I always claimed it was a joke. It was my method of getting that fast reply in my back pocket whenever someone asked; I'd never actually given it any serious thought."
But later, Vossler had his child, a son whom he named after himself. "One night, my spouse and I were relaxing and talking, and I remarked, 'I don't know anything about my medical records, heredity, or where I came from,'" he recalled. "And there was some 23andMe campaign going on." As a result, I took the exam."
Vossler did the test in 2019; therefore, when Pressley sent in her specimen in 2021, he was immediately identified as a match. Pressley stated, "I immediately sent a reply, and my first text was, I believe we're related." "I feel I am your birth mother," said the following message. And it just exploded up from there."
They started conversing, though Pressley stated that she didn't want to hear his voice until they met in person. They were ultimately reunited earlier this summer, and the bond was instantaneous. Vossler not only met his original mother, but he also received new family members. Meanwhile, Pressley has a recent photo of herself with her long-lost son.
"Everyone is emotional; they're all holding hands or hugging one other. 'Hey, I'm your half-brother, half-sister,' and so on. Melanie's elder sister, who was key in permitting Melanie to take that initial photo, approached me and touched my face. "It's the first time she's seen me in 33 years," Vossler said. "It's an incredible sensation. And that demonstrates that there's always space for families to develop and more love to share among them."