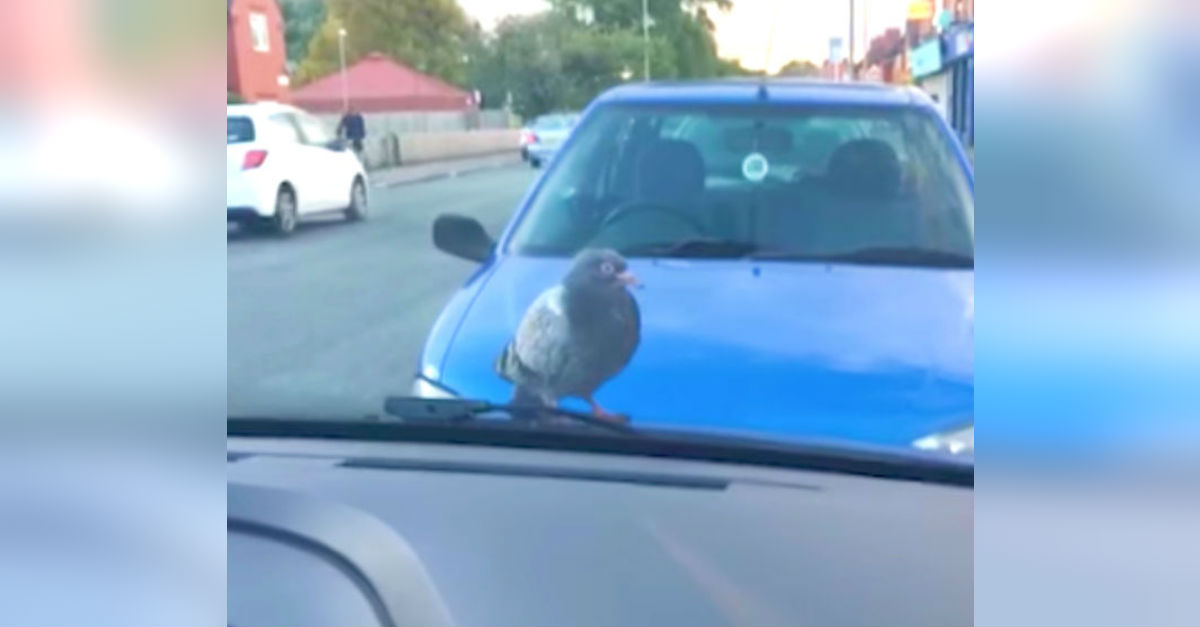 Pigeon Catches a Ride in the U.K., Shows Off Stunning Intelligence.
If you've ever been to the big city, you've likely acquainted yourself with the rats of the sky. We are talking, of course, about pigeons. Pigeons have long been granted a bad reputation thanks to how they've been portrayed in the media as well as pop-culture. Of course, pigeons aren't exactly exempt from having earned their reputation. You only need to try and eat your sandwich outside with a pigeon nearby to understand how they've become so disliked. With that being said, every pigeon is not the same. In fact, pigeons are broadly categorized into two groups: domesticated pigeons and feral pigeons. Today, we are going to introduce you to the feral pigeon that made drivers in the U.K. quake with laughter.
Whether you've lived in downtown New York City, in Manchester, or somewhere in between, you've likely acclimated yourself to life with pigeons. Pigeons have their trademark bobbing-head gait that looks cute and makes for a great Instagram video. Pigeons also have the tendency to, well, linger where they shouldn't as evidenced by one Carl Leonard as he drove through Manchester. Leonard had been sitting in the car after a trip to his hairstylist when a pigeon landed flat on the windshield of his vehicle. After a cursory tap, the pigeon wouldn't move. What was Carl to do?
As it turns out, there wasn't anything that Carl could do to rid himself of the bothersome pigeon. The bird merely sat on his hood and stared through the glass, ignoring any efforts by Carl to get the bird to leave. As Carl realized that the bird would not be leaving any time soon, the father decided to pull out his camera and record. After recording the bird, Carl tried to scare the pigeon away with his wipers, honking at the bird, and even driving. Eventually, Carl decided that he didn't care and that he had to go about his day.
But the bird stayed.
In this hilarious footage, Carl's son films the ten-minute drive from their hairstylist to their home with the pigeon proudly along for the ride. In the footage, Ryan shows the pigeon simply refusing to leave! Who knows, maybe the pigeon had somewhere special to be?
While this particular pigeon was a little annoying, most pigeons don't deserve their reputation as 'flying rats'. In fact, pigeons are pretty darn interesting when you take a closer look at them! Feral pigeons are surprisingly strong birds that have been bred to race with some birds being sold for over $300k! It's true! What's more, pigeons are capable of telling one person apart from the next. To put a flourishing finish on these fascinating pigeon facts, we'll let you know that the University of Iowa concluded that pigeons can accomplish 'string tasks' which showcase a basic level of intelligence.
Pigeons can recognize people, can problem solve, and even do basic math. Maybe Carl's video was just the beginning of the pigeon revolution? Make sure to keep those camera phones handy as you never know when a pigeon will commandeer your day!
"Superhero of the homeless!" Chants in Santiago describe real-life Batman that gives food to the homeless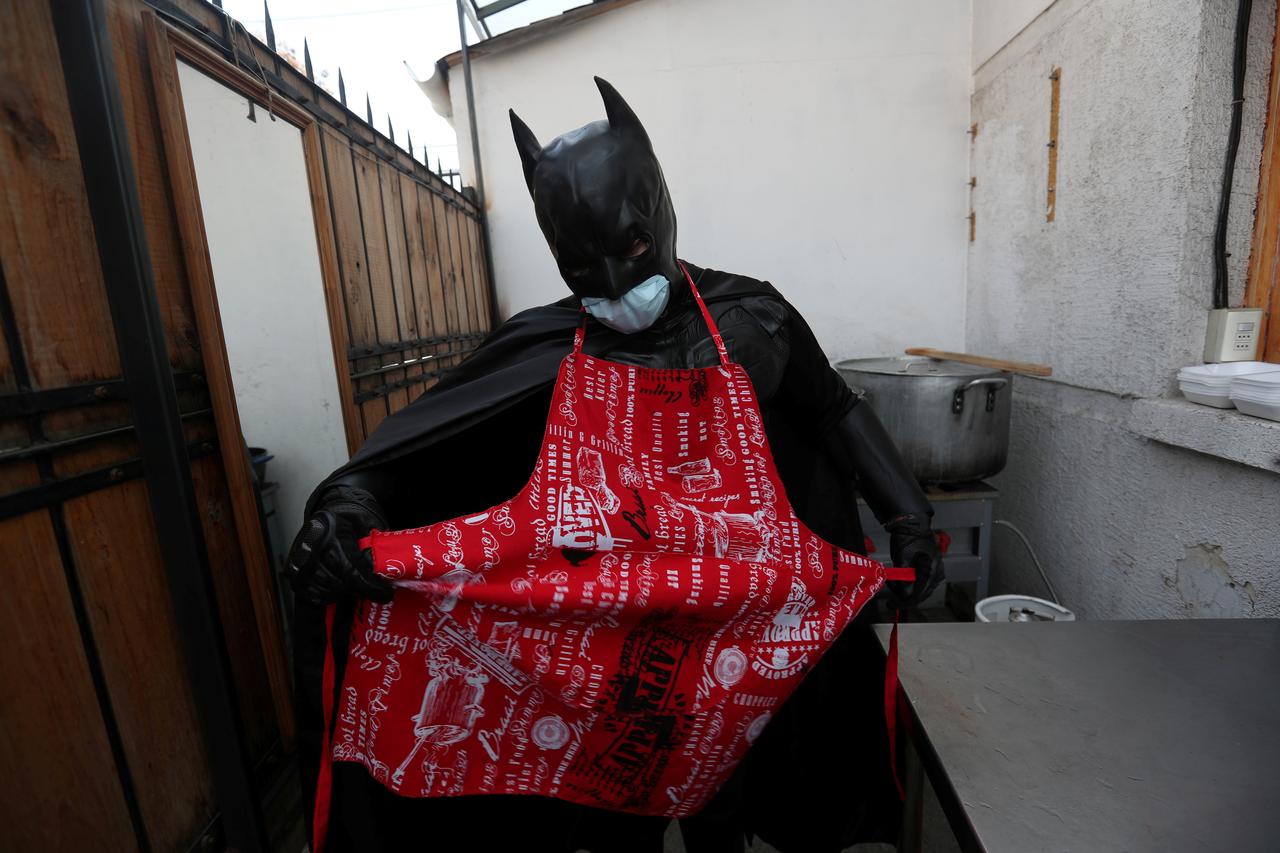 Unlike the fictional city of Gotham, the streets of Santiago are very real, but running in the dark, and fighting hunger is a true life superhero with the face of the Dark Knight, Batman.
Now he doesn't ride a Batmobil or know the first thing about Brazilian jujitsu, but he does his best in making life better for the homeless on the streets of Santiago by bringing them food on a regular basis. He doesn't solve crime or own any special combat gadgets, but he protects the homeless civilians from the villain of hunger and malnutrition.
With his Batmobil-esque SUV, he rides around the city distributing hot meals in his impressive costume- a cape and two masks, one with the typical bat ears and eye slots, and other for protection from the Coronavirus (even the fictional batman wasn't immune to viral diseases. So yeah, this one had to protect himself.)
The self-proclaimed "Solidarity Batman" is contributing his quota in making lockdown and the wave of the pandemic less agonizing for individuals on the streets, and we must say that he is doing a hell of a job. Many of his beneficiaries have only good things to say about him, and are super grateful for his selfless acts of benevolence.
Just like Bruce Wayne, this Batman knows his way around words, and he sure drops a few words of motivation, humor, and affection to people alongside giving them food.
What a guy!
He fills their stomachs, and gives them words of hope? If we didn't know better, we would be clamoring for the Avengers to consider him joining their team- Captain America certainly needs some real competition in motivational speaking.
According to him, Batman was the perfect superhero for his mission, as he represents community unity, and is loved by the people.
"Look around you, see if you can dedicate a little time, a little food, a little shelter, a word sometimes of encouragement to those who need it," he said in an interview.
Just like most masked superheroes, Santiago's Caped Crusader prefers to keep his identity unknown. But his face doesn't matter, does it? His good works already paint him as a beacon of hope and the world would be a better place if there were more of him running around.