Pigeon Catches a Ride in the U.K., Shows Off Stunning Intelligence.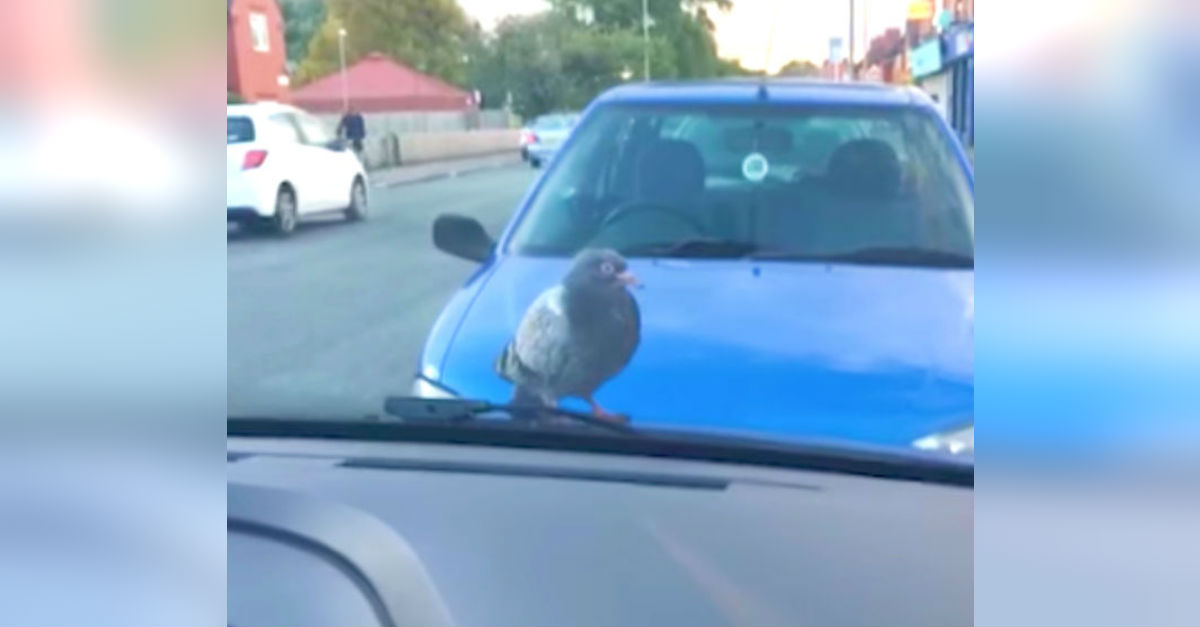 If you've ever been to the big city, you've likely acquainted yourself with the rats of the sky. We are talking, of course, about pigeons. Pigeons have long been granted a bad reputation thanks to how they've been portrayed in the media as well as pop-culture. Of course, pigeons aren't exactly exempt from having earned their reputation. You only need to try and eat your sandwich outside with a pigeon nearby to understand how they've become so disliked. With that being said, every pigeon is not the same. In fact, pigeons are broadly categorized into two groups: domesticated pigeons and feral pigeons. Today, we are going to introduce you to the feral pigeon that made drivers in the U.K. quake with laughter.
Whether you've lived in downtown New York City, in Manchester, or somewhere in between, you've likely acclimated yourself to life with pigeons. Pigeons have their trademark bobbing-head gait that looks cute and makes for a great Instagram video. Pigeons also have the tendency to, well, linger where they shouldn't as evidenced by one Carl Leonard as he drove through Manchester. Leonard had been sitting in the car after a trip to his hairstylist when a pigeon landed flat on the windshield of his vehicle. After a cursory tap, the pigeon wouldn't move. What was Carl to do?
As it turns out, there wasn't anything that Carl could do to rid himself of the bothersome pigeon. The bird merely sat on his hood and stared through the glass, ignoring any efforts by Carl to get the bird to leave. As Carl realized that the bird would not be leaving any time soon, the father decided to pull out his camera and record. After recording the bird, Carl tried to scare the pigeon away with his wipers, honking at the bird, and even driving. Eventually, Carl decided that he didn't care and that he had to go about his day.
But the bird stayed.
In this hilarious footage, Carl's son films the ten-minute drive from their hairstylist to their home with the pigeon proudly along for the ride. In the footage, Ryan shows the pigeon simply refusing to leave! Who knows, maybe the pigeon had somewhere special to be?
While this particular pigeon was a little annoying, most pigeons don't deserve their reputation as 'flying rats'. In fact, pigeons are pretty darn interesting when you take a closer look at them! Feral pigeons are surprisingly strong birds that have been bred to race with some birds being sold for over $300k! It's true! What's more, pigeons are capable of telling one person apart from the next. To put a flourishing finish on these fascinating pigeon facts, we'll let you know that the University of Iowa concluded that pigeons can accomplish 'string tasks' which showcase a basic level of intelligence.
Pigeons can recognize people, can problem solve, and even do basic math. Maybe Carl's video was just the beginning of the pigeon revolution? Make sure to keep those camera phones handy as you never know when a pigeon will commandeer your day!
Personal Clouds- Samoyed Dogs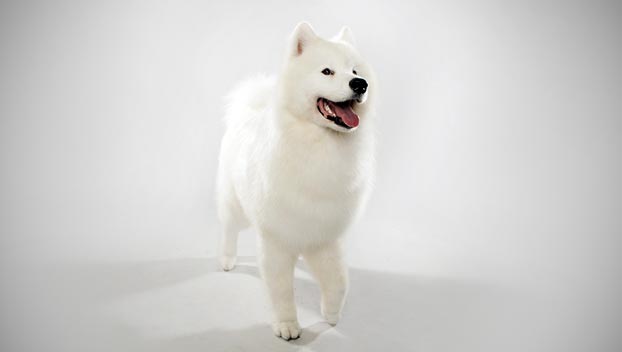 Many people around the country and indeed around the world are absolutely in love with the animal that is known as man's best friend- the dog. They go by many names and people love them all- dogs, doggos, canines, puppies, puppers, good bois, floofs, howlers, and woofers. Regardless of what you call them, and no matter what breed of dog you are talking about, a cute and well-behaved dog can instantly turn a bad day into a good day and put a smile on your face
However, some breeds garner special love and attention from their human companion. Some are better are defending our families and properties. Some are best-suited work helping us with work. Some are great with kids while others are best for a quieter family setup. Some like to run around and play all day. Some prefer to be laid back and lazy on the couch. Some are big and some are little. Some are plain-looking and some are very fancy. And then there are those rare breeds that seem to encompass so many groups that they stand out as a special breed all on their own, and the Samoyed breed of dog is one such example!
Samoyeds are very unique among the thousands of breeds of dogs because, you see, they often remind people of clouds. All it takes is one look at a Samoyed to see where that comes from. It doesnt take a lot of brains to see how soft and white and fluffy this breed is and how cloud-like they truly are!
They are gentle giants and are great pets to have as part of the family. The American Kennel Club talks about the Samoyed breed and calls them a very adaptable, family-oriented, energetic, friendly, and surprisingly gentle breed. This is why the attention surrounding this breed has taken off in recent years as more and more people are discovering this gentle and gorgeous breed and are finding out for themselves how much fun it can be to have a living floof ball in the home.
While they may look like a cloud and even feel like one with their soft fluffy coat of fur, this breed makes for a very big cloud! Samoyeds can reach a height of almost two feet at their shoulder when they are standing on all four, and the average weight for a full-grown male is between 65 and 70 pounds.
They are also a very active and energetic breed of dog, and they can extremely social with people in gnarly but particularly so with their family. They often want to be right with you, in tour lap, or at your side, loving to get hugs, and pets, and belly rubs. When you make a Samoyed dog part of your family, you best plan to spend the majority of your free time going for walks, playing in the yard, and engaging with them in the home. These dogs may closely resemble the clouds that lazily drift along in the sky on a sunny day, but they are a far cry from being lazy couch potatoes!
The only real drawback to these floofy clouds is the extent to which they shed. If all your clothes are black or your fanciest dresses and suits are darker colored then you may have some issues with the white hair that will ultimately end up everywhere. Their thick white coats protect them from cold temperatures which is what they were bred for as an original working-class dog for northern climates. It also means that these double-coated dogs shed all year long- and the shedding gets even more prolific when the summer heat kicks in. Also, people who have severe allergies to dander may find that the prolific spread of the fur around the house might be too much for their immune system to handle.
For most people, however, dealing with the vacuuming and cleaning of hair is a small price to pay to have your own personal cloud to hug and snuggle anytime that you want!