Pet Adoption Event Leads to Family Reunion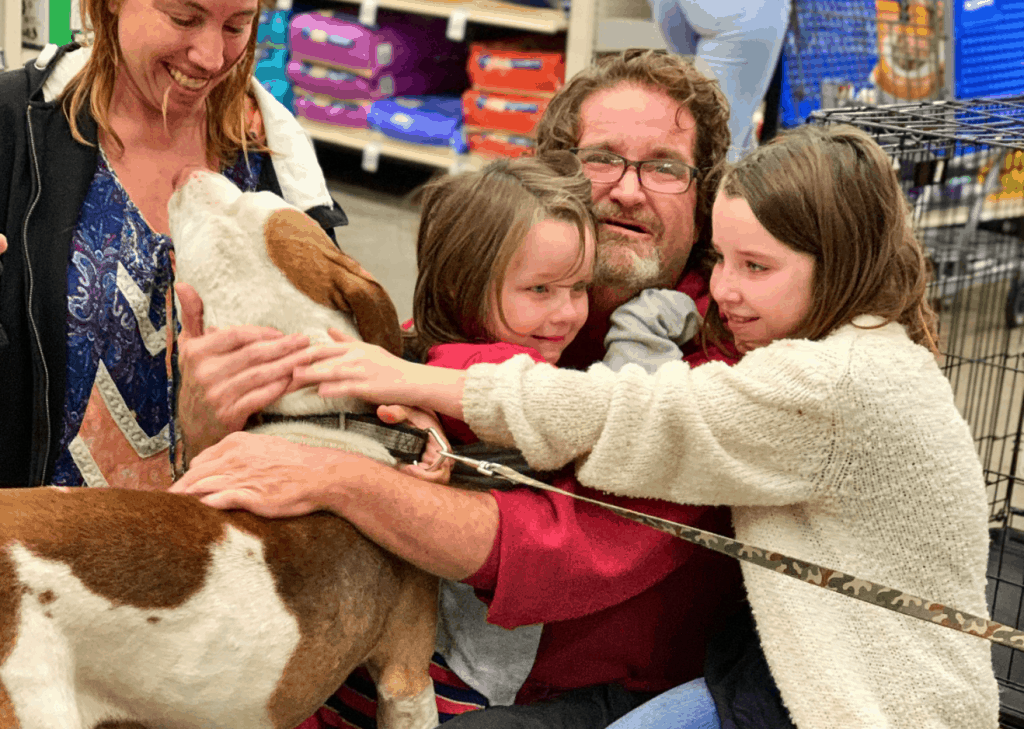 The Jacksonville Humane Society, a non-profit, no-kill animal shelter, is a member of No Kill Jacksonville. The shelter provides adoption and veterinary services to homeless pets in the area in an attempt to reduce suffering and create a community where no adoptable pet is killed simply because there isn't a space for it.
In 2018 alone, over 500 volunteers sacrificed over 27,000 hours to help meet those goals. A labor of love, the shelter helps keep families together and reunites pets with their families. 397 pets were returned to their owners in 2018, thanks to the hard work of the shelter workers.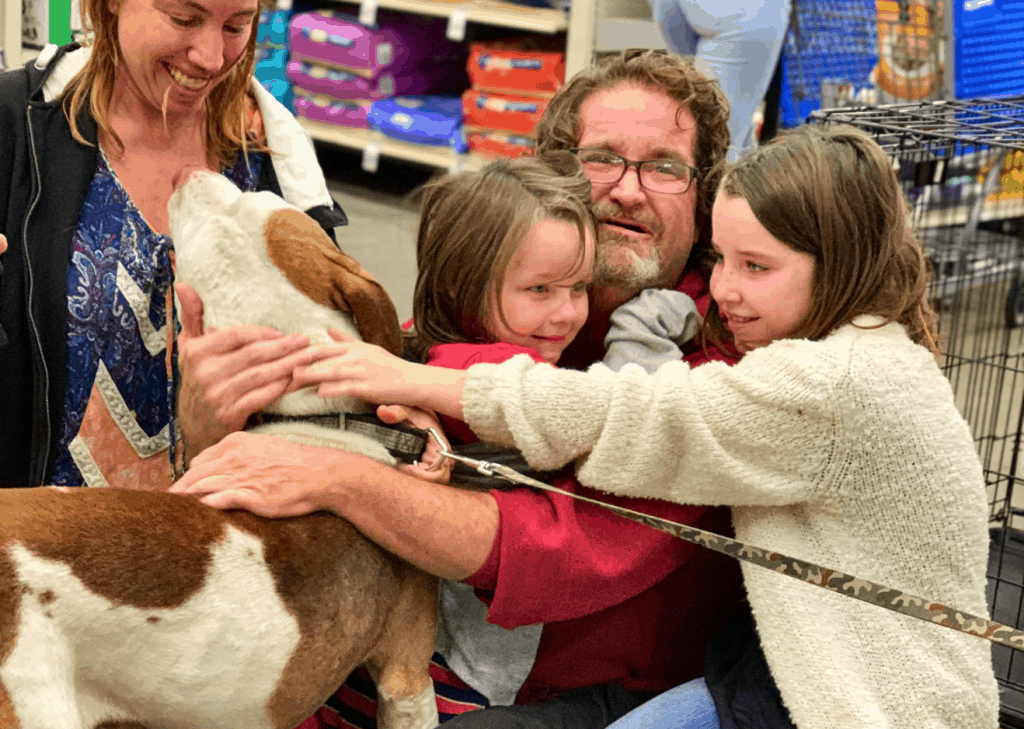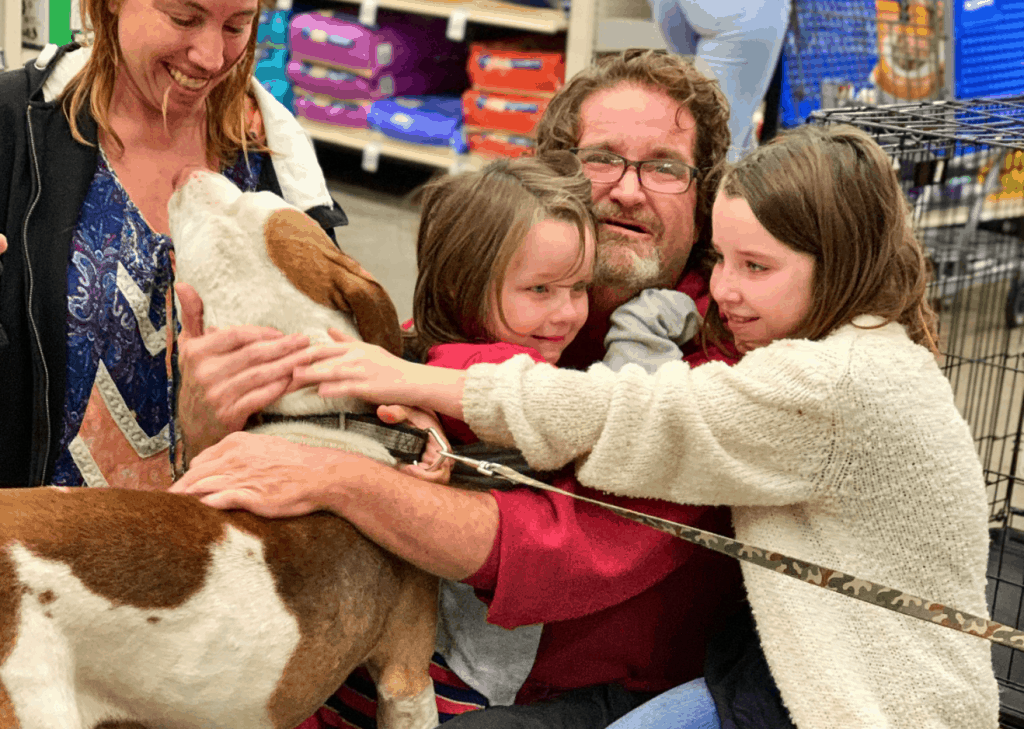 Special Adoption Events
Shelters like the Jacksonville Humane Society have special events where the adoption fees are reduced or waived, and where families can come out to see if they are interested in adopting an available pet for their own family. One such event was called Generosity Breeds Joy, a day chosen to celebrate the shelter's one year anniversary in its new and innovative building.
For the November 9 event, adoption fees were free, and some local restaurants offered to donate a percentage of proceeds to the shelter, as long as the diners asked on the special day. The special event also offered face painting, arts and crafts, and a special presentation for yoga with cats. There was even a special day camp for on November 12 for kids in grades kindergarten to 8th.
Surprise Reunion
On that special day, a family showed up at the PetSmart that was hosting the event in hopes of adopting a kitten. While they were waiting in line, they happened to notice a dog that was being readied for a walk. The brown-and-white dog looked very familiar to the family, who had lost a similar-looking dog in August.
The dad shouted loud enough to be heard throughout the store, "That's my Dopey!" The dog was so excited he ran over to see his dad, only to find that his whole family was there excited to see him again.
At that time, Dopey had been with the Jacksonville Humane Society for over a month. A kind stranger brought him in on October 1, believing he was a stray who needed to find a home. The shelter took good care of him and then brought him to the Generosity Breeds Joy event to try to find a forever home.
More and More Reunions
Just a few days later, the shelter reunited another family. A kitten was brought in during a big spay and neuter event, and she turned out to have a microchip. She was quickly reunited with her family.
One lucky lady in Florida was reunited with her dog who escaped a fence in 2007. She kept searching, looking in shelters and searching the streets when she was out. After 12 years, her Duchess was found living under a man's home in Pennsylvania, and she got to go home.
How You Can Help
You never know who you might be helping when you give to a shelter. You may find a new family member or help a pet that belongs to a friend. While many people are already overextended, there are a lot of ways you can help your local shelter.
If you have food your pet doesn't like, you can donate it instead of throwing it away. Let others in your community know so the shelter can receive assistance, and even if you can't volunteer, suggest it to teenage friends as a great way to get some work experience. It takes the whole community to make miracles like this happen.
Family Adopts an Enormous Puppy Who Is Compared to a Hippo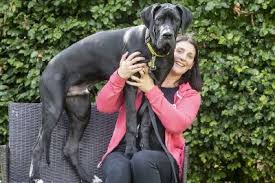 There is a saying that dogs are a man's best friend. There are countless individuals and families out there who are looking to share their love with a dog. One of the biggest questions people face when they are thinking about adopting a dog is the type of breed they would like. There are so many great options to choose from that it can be hard to make a decision. One couple in the United Kingdom decided to go with the biggest puppy they could possibly find.
This couple had been looking for a new dog for a long time. They already have four dogs at home but were ready for another. They were waiting and not sure if they would ever get the call that there was a dog waiting for them. Eventually, they got the call. There was a 5-month old puppy at the shelter who was looking for a new home. The animal had been surrounded by its previous owner who was no longer able to take care of the puppy. He was surrendered to the local shelter. The couple was so excited. They rushed down to meet the puppy.
They were utterly shocked by what they saw. They couldn't believe the dog they saw was still a puppy. Their eyes locked with a Great Dane. It was love at first sight. It turns out this puppy also happens to be the largest puppy in the entire country! The couple couldn't believe their luck!
The puppy was already towering at 6 feet tall. he also weighed in at 95 pounds. For comparison, this is more than most baby hippos! The owners were shocked to learn all of this information about a puppy that was going to be theirs. The shelter even told the couple that as the dog grows up, he might even get bigger. His size has the potential to double, which is quite absurd to most; however, this is exactly what happens with Great Dane puppies. The couple was so excited and started to love on him immediately.
The couple is already happy at home with their new family member. They say that the puppy has a big heart to match his enormous size. His heart is every bit as big as he is. He is playful and gentle at the same time. He is a joy to have around the house. The couple also knows that they don't know what's going to happen as he continues to grow up. The dog is only going to get bigger, so the couple has taken it upon themselves to try to safeguard some of the fragile items around the house.
Furthermore, the family also four other dogs they need to take care of in addition to the Great Done. The family also has a beautiful Dogue de Bordeaux, two separate Chinese crested dogs, and a gorgeous French bulldog. The family has said that the dogs still get along well. The dogs were a bit nervous at the size of the new puppy at first; however, they get along great now. The family is so excited to have a full house and there is plenty of love to go around.
The family also posts videos of what life is like with their new gentle giant as well. The walks can be quite entertaining as the family works to manage all of the dogs at once. This is a perfect example of the joy a dog can bring to the lives of people. What a beautiful family of dogs.