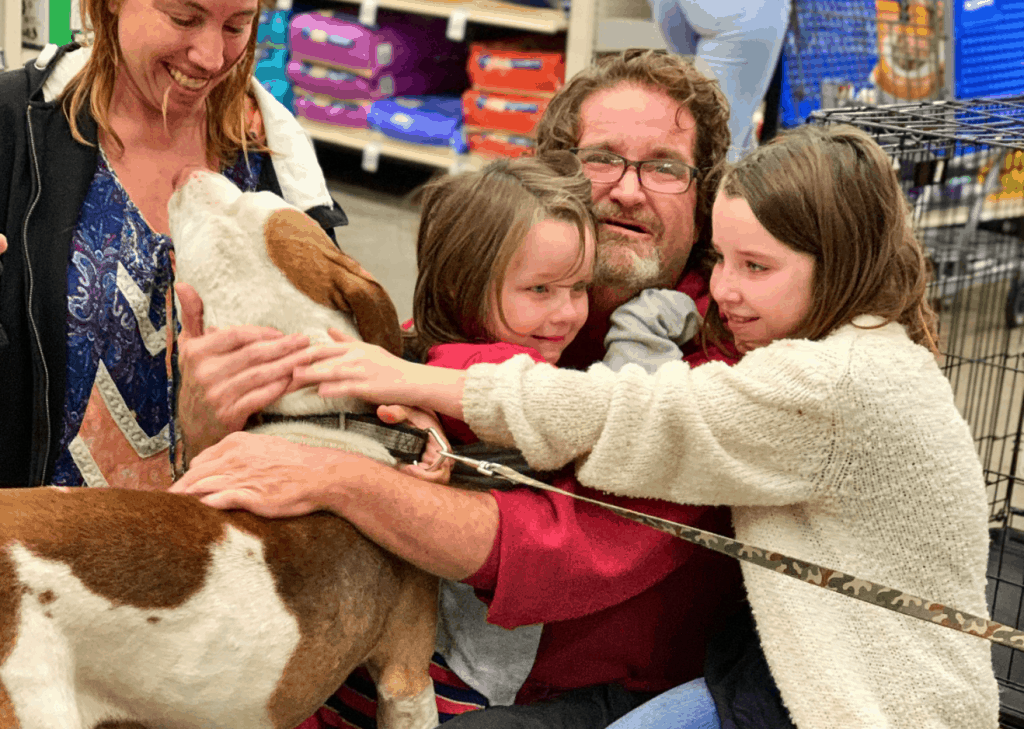 Pet Adoption Event Leads to Family Reunion
The Jacksonville Humane Society, a non-profit, no-kill animal shelter, is a member of No Kill Jacksonville. The shelter provides adoption and veterinary services to homeless pets in the area in an attempt to reduce suffering and create a community where no adoptable pet is killed simply because there isn't a space for it.
In 2018 alone, over 500 volunteers sacrificed over 27,000 hours to help meet those goals. A labor of love, the shelter helps keep families together and reunites pets with their families. 397 pets were returned to their owners in 2018, thanks to the hard work of the shelter workers.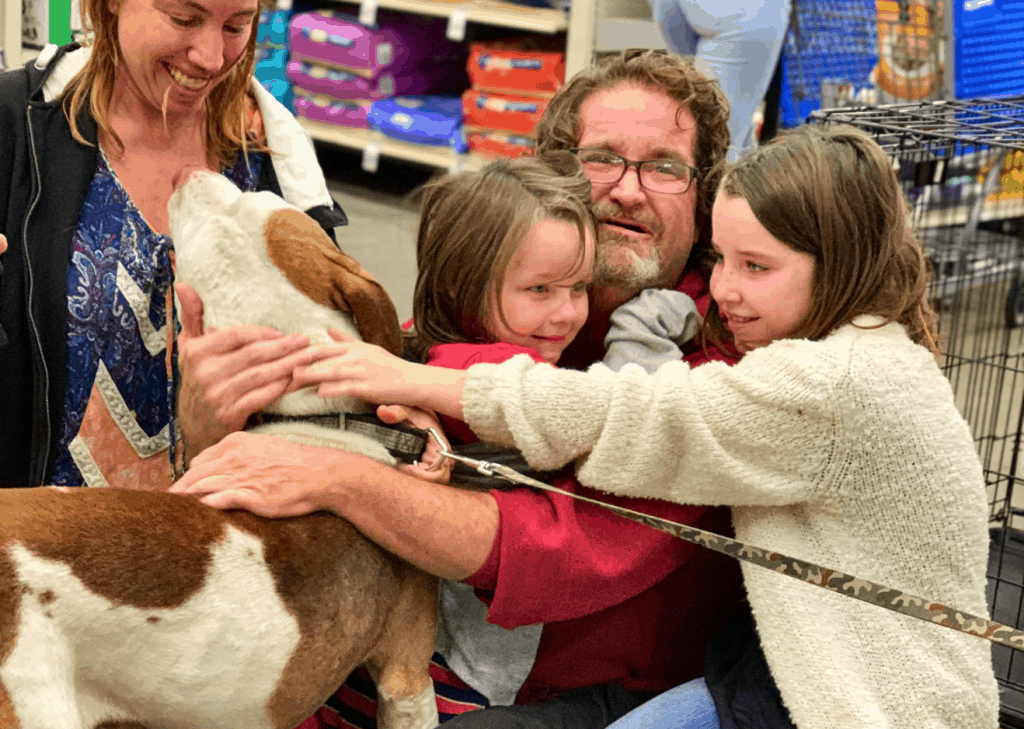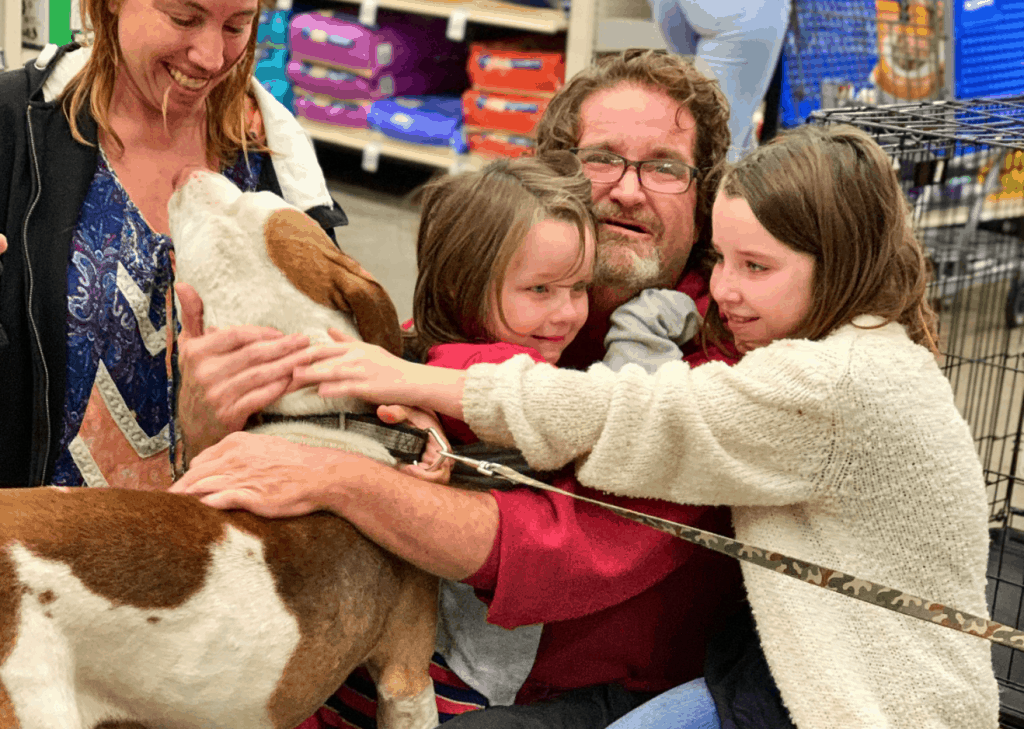 Special Adoption Events
Shelters like the Jacksonville Humane Society have special events where the adoption fees are reduced or waived, and where families can come out to see if they are interested in adopting an available pet for their own family. One such event was called Generosity Breeds Joy, a day chosen to celebrate the shelter's one year anniversary in its new and innovative building.
For the November 9 event, adoption fees were free, and some local restaurants offered to donate a percentage of proceeds to the shelter, as long as the diners asked on the special day. The special event also offered face painting, arts and crafts, and a special presentation for yoga with cats. There was even a special day camp for on November 12 for kids in grades kindergarten to 8th.
Surprise Reunion
On that special day, a family showed up at the PetSmart that was hosting the event in hopes of adopting a kitten. While they were waiting in line, they happened to notice a dog that was being readied for a walk. The brown-and-white dog looked very familiar to the family, who had lost a similar-looking dog in August.
The dad shouted loud enough to be heard throughout the store, "That's my Dopey!" The dog was so excited he ran over to see his dad, only to find that his whole family was there excited to see him again.
At that time, Dopey had been with the Jacksonville Humane Society for over a month. A kind stranger brought him in on October 1, believing he was a stray who needed to find a home. The shelter took good care of him and then brought him to the Generosity Breeds Joy event to try to find a forever home.
More and More Reunions
Just a few days later, the shelter reunited another family. A kitten was brought in during a big spay and neuter event, and she turned out to have a microchip. She was quickly reunited with her family.
One lucky lady in Florida was reunited with her dog who escaped a fence in 2007. She kept searching, looking in shelters and searching the streets when she was out. After 12 years, her Duchess was found living under a man's home in Pennsylvania, and she got to go home.
How You Can Help
You never know who you might be helping when you give to a shelter. You may find a new family member or help a pet that belongs to a friend. While many people are already overextended, there are a lot of ways you can help your local shelter.
If you have food your pet doesn't like, you can donate it instead of throwing it away. Let others in your community know so the shelter can receive assistance, and even if you can't volunteer, suggest it to teenage friends as a great way to get some work experience. It takes the whole community to make miracles like this happen.
Mayor Max III: The Golden Retriever Who Leads with Love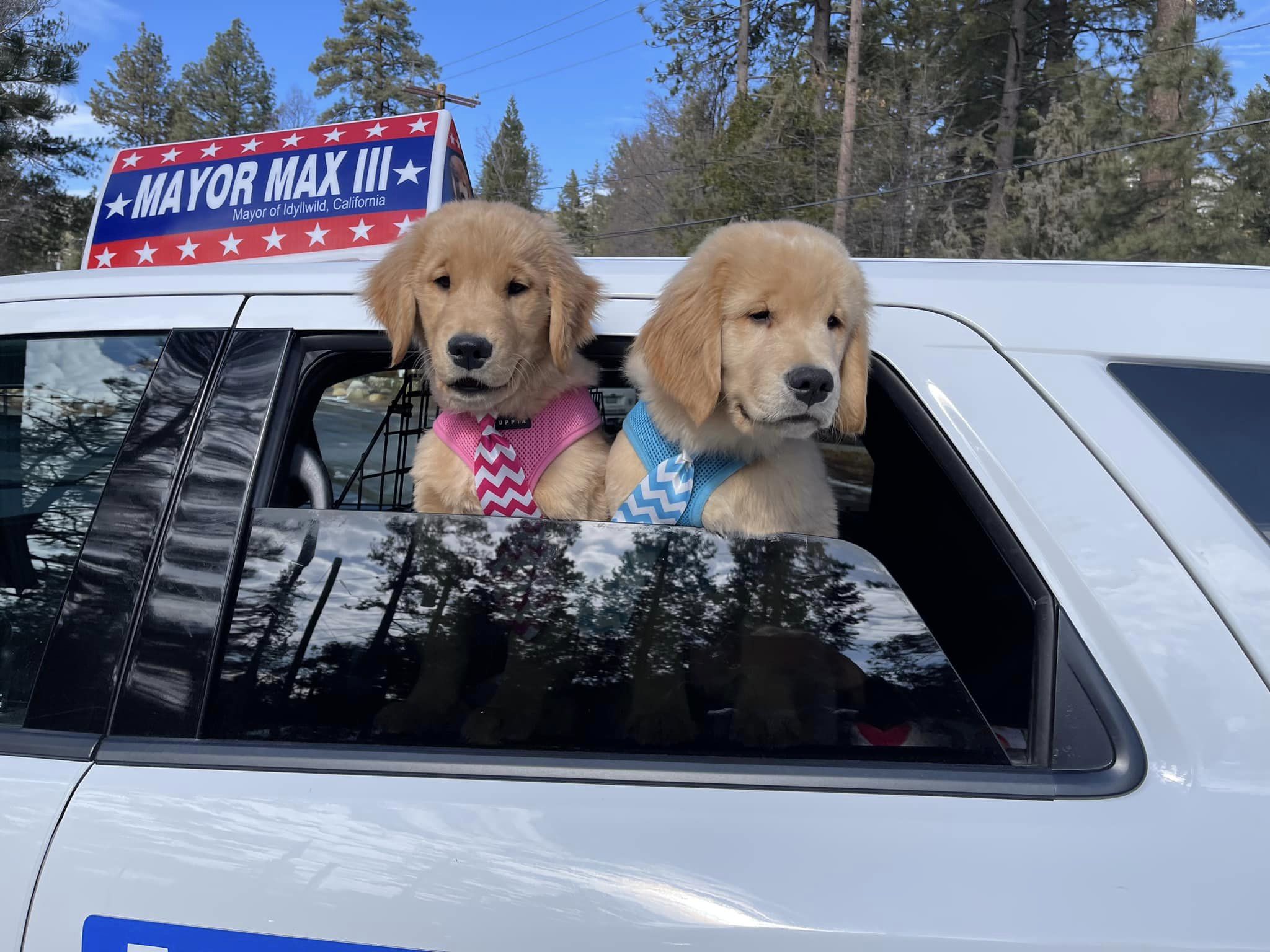 In the picturesque unincorporated mountain town of Idyllwild, nestled in the heart of Southern California, an extraordinary political figure has been making waves for the past year. But this isn't your typical politician; this is Mayor Max III, a lovable and charismatic golden retriever who has celebrated a year in office as the town's mayor. In a town known for its unique and quirky traditions, Max III has carved out a special place in the hearts of the residents.
The legacy of golden retriever mayors in Idyllwild began in 2012 when Mayor Max I took office, followed by Mayor Max II. These remarkable dogs were more than just pets; they were symbols of unity and positivity in a world sometimes marked by division and strife. Max III proudly continues this legacy, and some say he possesses a unique talent passed down from his predecessors—a charming "mouth-closing trick."
Phyllis Mueller, Max III's owner, attests to the magic of this trick. "I just held the treat above his mouth, and he knew exactly what to do, without any instruction," she says with a proud smile. This special skill has become a signature move during his public appearances in the center of town, where Max III has embraced his role with enthusiasm.
Mayor Max III's duties extend beyond his charming tricks. He is a dog on a mission to bring joy and comfort to the people of Idyllwild. His calendar is filled with visits to schools, nursing homes, and hospitals, where he spreads cheer and offers a welcome distraction from life's challenges. "It's a fun way to do politics because we don't do anything divisive, ever," Mueller explains.
Max's journey to becoming the mayor of Idyllwild is a heartwarming tale. Phyllis Mueller, a successful owner of a full-service marketing agency, always maintained a commitment to living on a smaller budget with the intention of giving back to the community. When she adopted Max, she realized that golden retrievers were the perfect ambassadors for her mission to achieve world peace through love and compassion.
Several golden retrievers later, Mueller, along with her husband Warren and their elderly dog Max, made a life-changing move from Pasadena to Idyllwild in the summer of 2011. Fate seemed to be on their side when the town's animal rescue center announced that it would be holding its first-ever election for a non-human mayor. This was the opportunity they had been waiting for.
In their cozy mountain home, Mayor Max III enjoys the perks of his position. Mueller proudly showcases one of two tie closets for the mayor, where Max's collection boasts an impressive 3,000 ties. However, being a mischievous pup at heart, Max couldn't resist indulging in a few of his ties, devouring three of them during his first month in office.
But beyond the ties and the charming tricks, Mayor Max III serves as a reminder to the people of Idyllwild that there is still goodness in the world. "Every day, people do good things," says Mueller, "and these dogs here, they are living angels, and they love you with all their heart."
As Mayor Max III continues his reign, the town of Idyllwild remains a shining example of how love, unity, and the unbreakable bond between humans and their four-legged companions can make the world a better place—one adorable golden retriever at a time.