Perfect Ways to Fake Your Travels this Year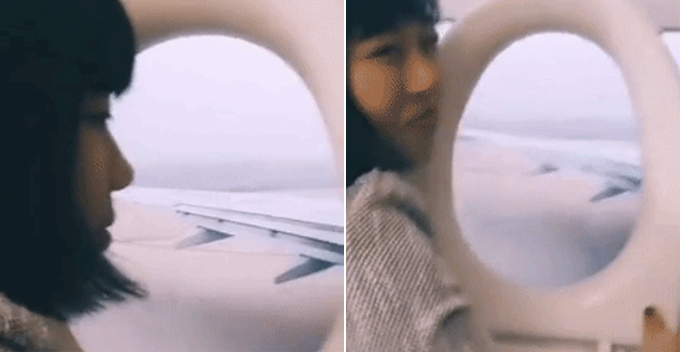 There are millions of people that are planning to take to the skies this year. They will end up traveling all over the world to exotic places that seem too good to visit. But did you know that there are people that are faking their travel experiences and posting the stories online for the world to see. And they are using some of the most hilarious ways to make it all happen. The reason so many people are faking their own plane ride is because of the "fake plane ride challenge." This challenge is taking social media by storm and the people involved in it are actually having fun imagining ways to make people think they are traveling the world.
The way the challenge works out is that a person engaging in the challenge is to take video of themselves flying on a jetliner through the air. They are supposed to use ordinary objects and use them to make people believe that they are in fact on a jet flying thousand of feet through the air to their next exotic destination. As the person's video plays out the picture slowly pulls back revealing the truth behind the images being shared on social media. In a world of smartphones and social media it is easy to create many such images with just a few of the following household items.
· The toilet seat. The toilet seat is more than just a place to sit when in the hands of an imaginative social media expert playing the "fake plane ride challenge." The person holds the toilet seat up in the air while filming it from up close. The seat is usually held at a slight angle to capture the clouds and the sky so it seems like the person in flying through the air. Of course, when the video is pulled back away from the seat, the truth is revealed.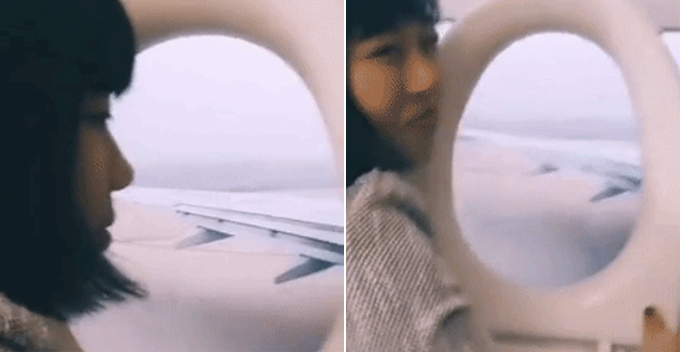 · The simple tea cup. It is possible that only an imaginative person would ever sea a tea cups handle as an airplane window. Much like the toilet seat the handle of the cup is positioned at an angle so the sky is all a person sees. But after the video is taken and the truth is revealed only the cup is seen against the backdrop of the sky.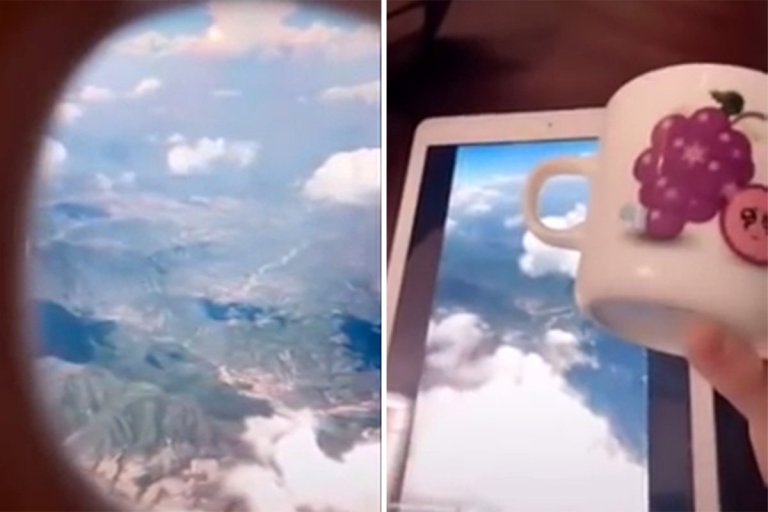 · The step stool. This prop allows a person to get a little more creative with the challenge as it provides more space for the camera to work with. Some individuals have taken a map and placed it under the prop to catch a famous location just under the aircraft. Well, when truth is told the prop and map has fooled a bunch of people believe the person has visited the famous sites.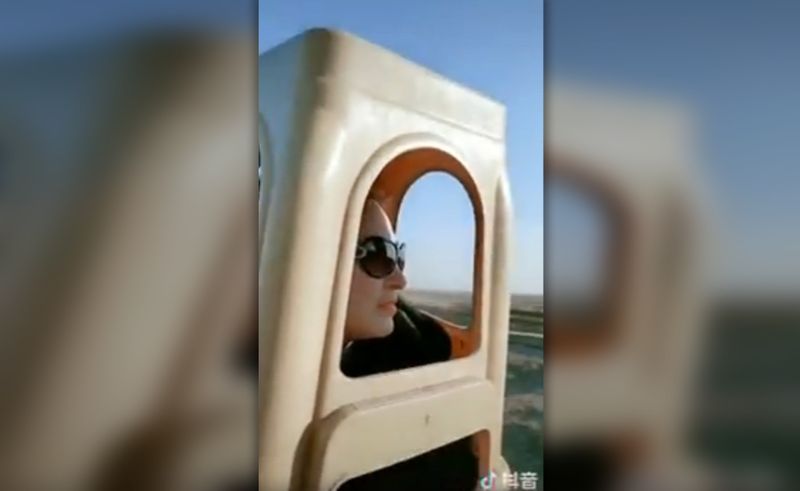 · Use the handle of a bottle. This prop has the shape of a window at the right angle. Simply place an image under it to capture the next great attraction for people to believe you have been too.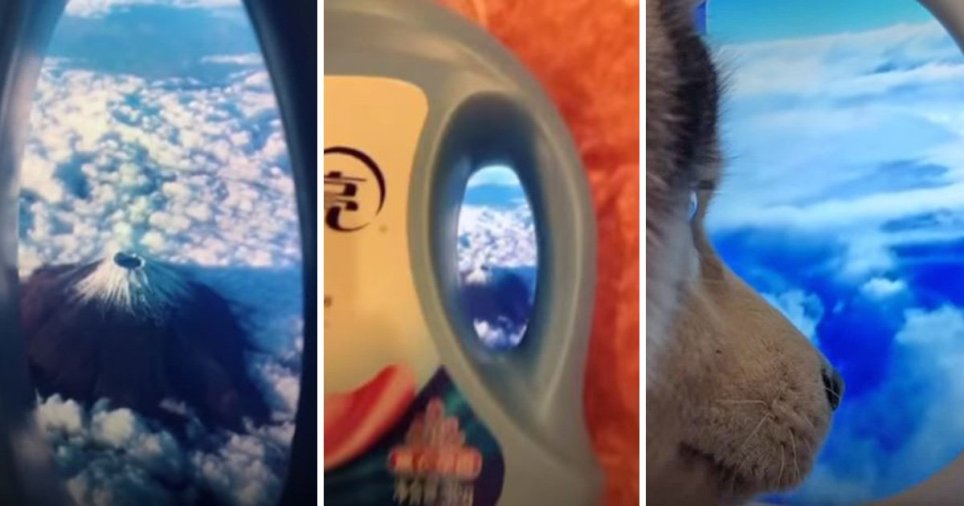 The human imagination has a lot of great ideas still to come. One can only stand to wonder what is next? Is it going to be the "Great Under Water Challenge?" As one would expect to portray some of the most surreal underwater environments. Time will only tell. For now, we will have to wait and see what imaginative minds create for the "fake plane ride challenge."
These Hermit Crabs Will Blow Your Mind With Stunning Natural Ritual.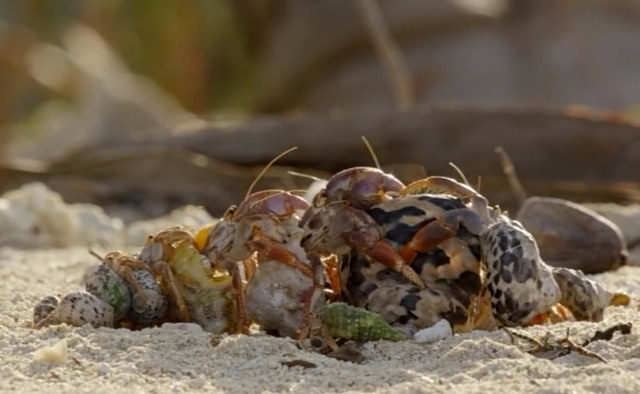 If you are like most people then you are likely fascinated with the ocean and all the creatures inside it. While we can talk forever about massive whales, scuttling squids, and scary sharks, we'd rather highlight a cute little crustacean known as the hermit crab. Now, you've likely heard of the hermit crab and, perhaps, you even know what it looks like. As a member of the superfamily known as the Paguroidea, hermit crabs manage to stand out all on their own. In fact, after learning about this natural ritual that hermit crabs complete, you might even want one of your own!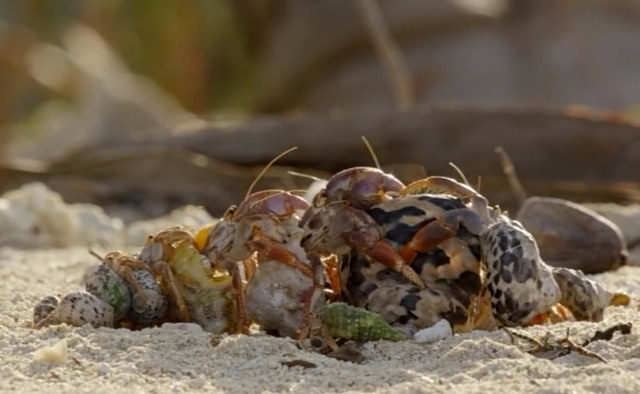 In a post shared on Facebook by a user named Melody Flowers, it was revealed that hermit crabs are always looking for bigger shells to live in. While you probably knew this already, what you didn't realize about this ritual is far more fascinating. According to the post, which has since been backed up by other scientific journals, hermit crabs like to line up next to shells that happen to be too big for them. Hermit crabs can wait for up to eight hours for another crab to come along and try the shell out. Why do these crabs wait next to shells that are too large for them? As it turns out, the first hermit crab is simply waiting for the second crab in line to discard its shell.
So we outlined a natural ritual that hermit crabs undertake when finding a new home. Why is this so fascinating? While you may have summoned up an image of two hermit crabs swapping shells, that isn't entirely accurate. As the second crab lines up behind the shell, more will come to follow. Before long, observers would be able to watch as dozens of hermit crabs all trade shells with one another to ensure that everyone has a comfortable home to live in. The smallest shell of the bunch gets left behind while the shell that started the queue will go to the largest hermit crab of the lot. That's pretty amazing, isn't it? The coordination and cooperation that these hermit crabs have to deploy is nothing short of impressive. If only humans could get along so well when it comes to making to sure everyone is comfortable and safe within their home.
Even though hermit crabs will work together in order to find homes, they are still a competitive species. Gastropod shells can become a limited resource due to a variety of natural and unnatural factors, such as climate change and pollution. When hermit crabs are of a similar size, they are more competitive and violent with one another. When hermit crabs vary dramatically in size, there are more resources available for every member of the group. Hermit crabs are a fascinating sort of creature because they can come in varying sizes with a lifespan ranging between 12 and 70 years. The next time that you see a hermit crab, make sure it has the perfect shell to call home. Maybe it will remember you a couple of decades later!