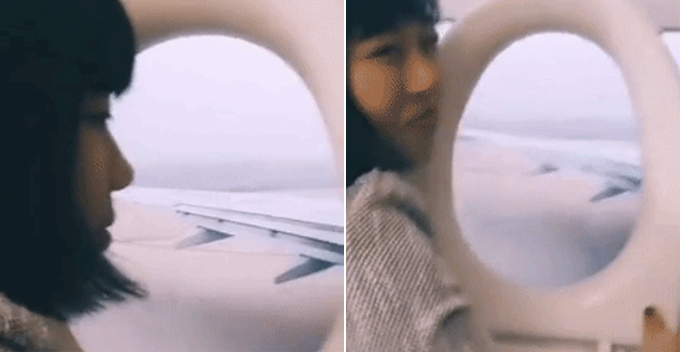 Perfect Ways to Fake Your Travels this Year
There are millions of people that are planning to take to the skies this year. They will end up traveling all over the world to exotic places that seem too good to visit. But did you know that there are people that are faking their travel experiences and posting the stories online for the world to see. And they are using some of the most hilarious ways to make it all happen. The reason so many people are faking their own plane ride is because of the "fake plane ride challenge." This challenge is taking social media by storm and the people involved in it are actually having fun imagining ways to make people think they are traveling the world.
The way the challenge works out is that a person engaging in the challenge is to take video of themselves flying on a jetliner through the air. They are supposed to use ordinary objects and use them to make people believe that they are in fact on a jet flying thousand of feet through the air to their next exotic destination. As the person's video plays out the picture slowly pulls back revealing the truth behind the images being shared on social media. In a world of smartphones and social media it is easy to create many such images with just a few of the following household items.
· The toilet seat. The toilet seat is more than just a place to sit when in the hands of an imaginative social media expert playing the "fake plane ride challenge." The person holds the toilet seat up in the air while filming it from up close. The seat is usually held at a slight angle to capture the clouds and the sky so it seems like the person in flying through the air. Of course, when the video is pulled back away from the seat, the truth is revealed.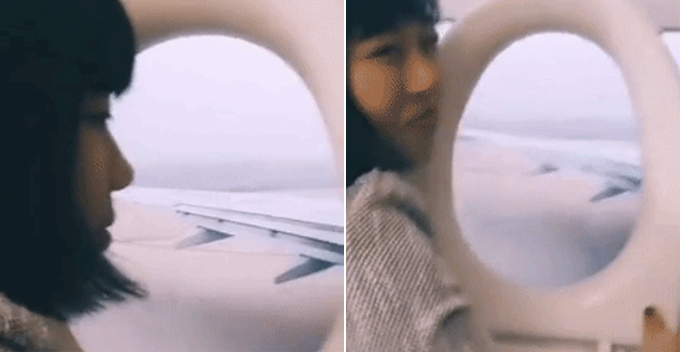 · The simple tea cup. It is possible that only an imaginative person would ever sea a tea cups handle as an airplane window. Much like the toilet seat the handle of the cup is positioned at an angle so the sky is all a person sees. But after the video is taken and the truth is revealed only the cup is seen against the backdrop of the sky.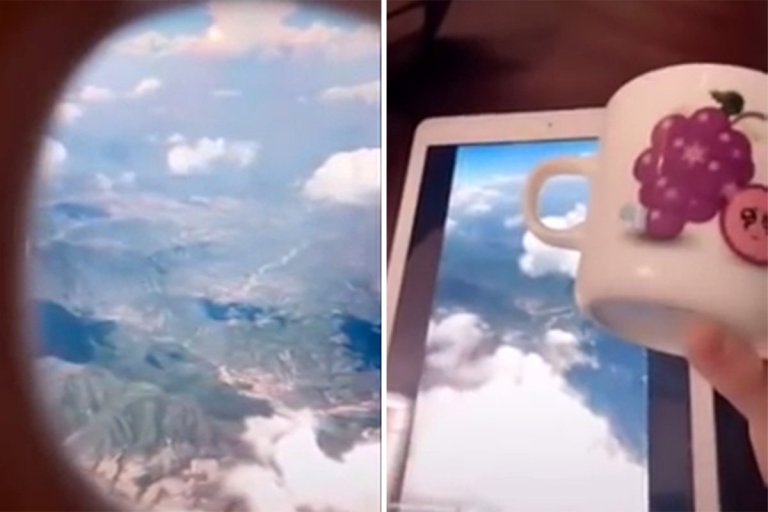 · The step stool. This prop allows a person to get a little more creative with the challenge as it provides more space for the camera to work with. Some individuals have taken a map and placed it under the prop to catch a famous location just under the aircraft. Well, when truth is told the prop and map has fooled a bunch of people believe the person has visited the famous sites.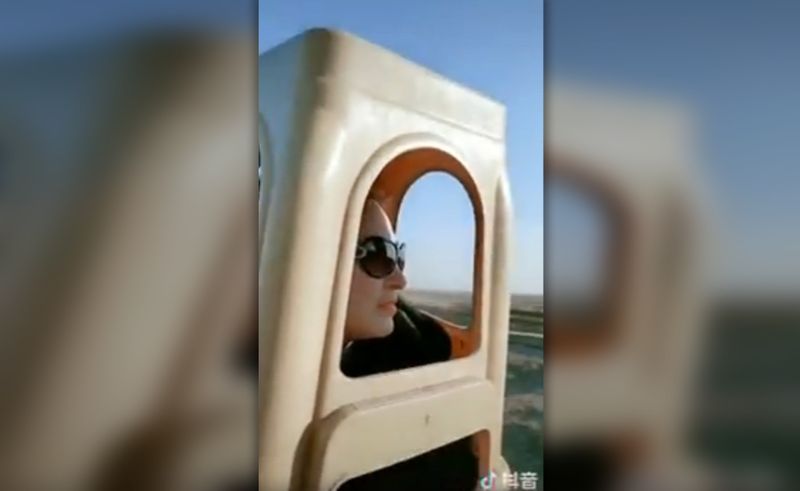 · Use the handle of a bottle. This prop has the shape of a window at the right angle. Simply place an image under it to capture the next great attraction for people to believe you have been too.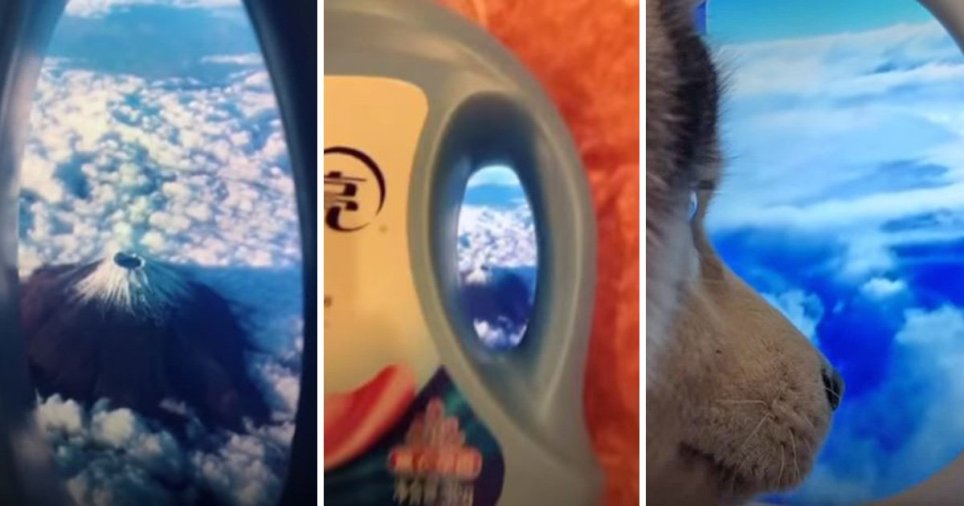 The human imagination has a lot of great ideas still to come. One can only stand to wonder what is next? Is it going to be the "Great Under Water Challenge?" As one would expect to portray some of the most surreal underwater environments. Time will only tell. For now, we will have to wait and see what imaginative minds create for the "fake plane ride challenge."
Punk Kid Goes From Homeless to Opening A Quirky Barbershop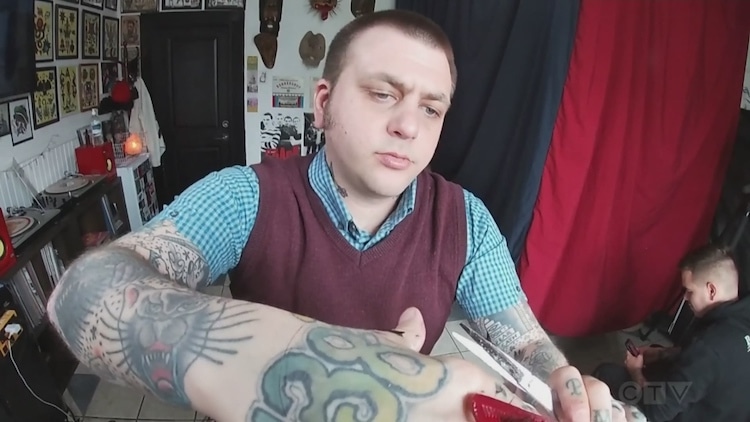 If you've ever seen the musical movie, Sweeney Todd: The Demon Barber of Fleet Street, starring Johnny Depp and Helena Bonham-Carter, then you could be forgiven for thinking twice before stepping into a barbershop for a straight-razor shave. However, many people have that reaction as well when stepping into Daryl Bidner's Little Barbershop of Horrors in today's Vancouver Island.
Bidner himself was never one for being mainstream. Growing up as a punk kid in his teen years, the barber today is a close-cropped fellow, arms blazoned with tattoos, and a late 1960s skinhead-style outfit décor via collared shirt, sleeveless sweater matched to his jeans and boots. However, when it comes to cutting hair, Bidner is all the professional and about business.
Starting off definitely wanting his barbershop to stand out and apart from the competition locally, Bidner modeled the entire theme of his haircutting venue around the movie, Little Shop of Horrors. He parlayed his interest in cutting hair for friends with mohawks into a bona fide skill, and now enjoys regular business as a barber for clientele young and old.
However, life wasn't always peachy-keen for Bidner. He was a school drop-out, had been in and out of drug addiction, and reached his own personal bottom after being homeless for an extended period. Ironically, it was a tattoo that finally seemed to put the young man back on track. His first tattoo allowed Bidner to skip the usual downspin of wasting the night high on something, and he sobered up. A number of days later, he did it again, using tattoos to get clean. By the 40th inking, Bidner was fundamentally off his addictions and broke his need to use mindlessly.
The tattooing was cathartic for Bidner, and he finally began to think about tomorrow instead of the next binge today. That in turn got him into thinking what Bidner could do for a proper living. Obviously, the young man was not going to go and wear a corporate suit the following Monday. So, he looked around at what made sense. Being a tattoo artist was logical, but then haircutting and being a barber appealed even more.
Bidner knuckled down, figured out how to get himself into barbering school, and after three years of grinding to perfect his skill, he had a license and started his own business with a single barber chair. Since that major breakthrough, Bidner has been at it as a barber for over five years, and he's been involved with community help drives and giving free haircuts to the homeless at local shelters as well. No surprise, Bidner credits his profession for saving his life and giving him direction, but it has also been a living lesson to others that no matter how bad it gets, people can pull themselves out and up again.