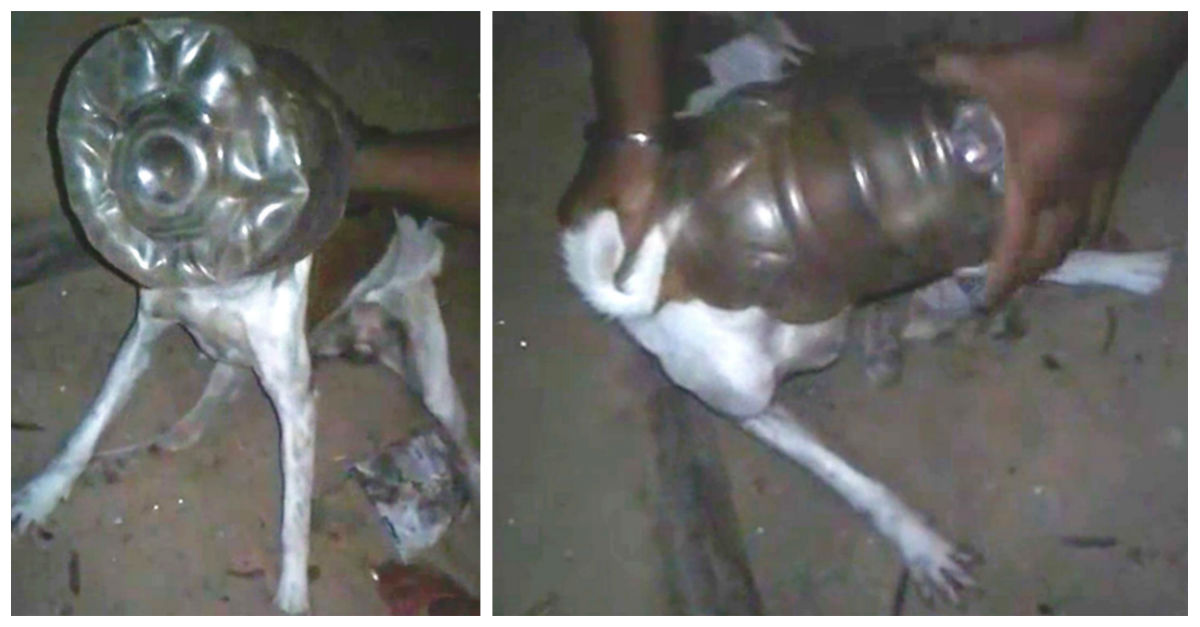 Paying Attention To Make Sure You Can Help When Needed
Getting Stuck and the Troubles It Brings
Sometimes young children reach into a small-mouthed bottle or jar to get a treat and discover that they can't get their hand back out while they are holding onto the treat. It can turn into a frustrating situation, and some children become frightened because they think now they're stuck forever. With children, there are hopefully adults around who can help them get their hand out and still find a way to get the treat.
The situation is much worse when it happens to a stray animal. Cats and dogs have to find food where they can, and every now and then they smell something delicious and put their heads in jars to get at the treat. If they are unlucky, they can't get their heads back out. If they are stuck for too long, they could starve because they are unable to eat. If the jar is too tight, they will have trouble breathing.
Even if they can't get their heads back out the way they got in, sometimes the poor creatures can break the jar by hitting it against something. Otherwise, they are dependant on the help of someone who notices their plight.
Meeting a New Friend at the Right Time
One little dog in Bhubaneswar, India, was unfortunate enough to get a bottle stuck on his head. Even though he wasn't very big, the poor little dog discovered that once he got his head in the glass bottle he couldn't get it back out again. For two long weeks, the poor dog managed to stay alive with his head stuck in a bottle.
Just as the situation was becoming dire, the little dog met up with two kind volunteers from an organization called Ekmara. They happened to be walking along and noticed him. Working as a team, they found a way to get the bottle off.
One of the volunteers started filming while the other one held the dog and went to work on the bottle. She twisted and turned and pulled, patiently but firmly working the bottle off.
How Did the Little Dog Live So Long?
Ekmara's founder, Purabi Patra, talked about another dog they had rescued from a similar situation about a week before. The other dog had his head in a jar for eight days before getting help. They figured the dog was drinking water from the jar caused by its own moisture when breathing. They also decided that the dog they helped more recently probably got water the same way.
Once their good deed was done, the volunteers happily watched the dog running away. They knew he was grateful and they were just glad they were in the right place at the right time. Thanks to the kindness of strangers, this story had a happily ever after.

Twins Whose Lemonade Stand Was Robbed Gets Surprised By Community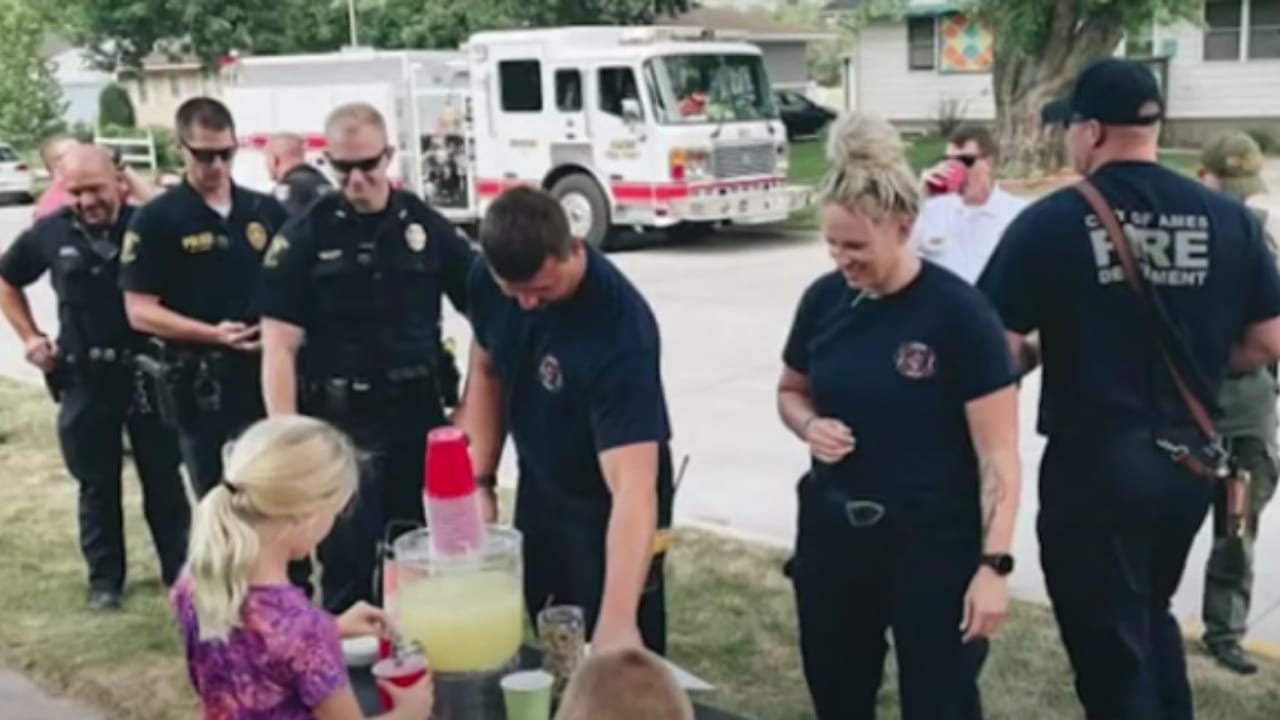 Being robbed is bad by every means; however, when it's a child or children who the criminals prey on, this draws the wrath of everyone.
When two innocent young girls are trying their hands at entrepreneurship, it is a sign that they have great plans ahead and believe that the world awaits them with open arms.
However, for a pair of nine-year-old twins, they saw the bitter side of life way too early, and the community decided to chime in and help remove or at least soften the scars in their minds of what the world represents.
After a robber decided to steal from a lemonade stand operated by the two 9-year-olds, the Ames community reacted.
Katelyn and Elias, twins, had a lemonade business on Monday, but things rapidly went south.
"We were simply selling lemonade when a car pulled up, and a girl got out, so I asked if she wanted lemonade," Katelyn explained. "She answered 'sure,' then took the tip jar, climbed into the passenger seat, and drove away."
When the family phoned the cops, they said the response was better than they could have ever imagined.
Officer Celena Rohland stated, "I started texting some of the folks I work with, asking them to get together and maybe visit the lemonade stand so that we could make a difference in Katelyn and Elias' day."
The twins reopened their stand, deciding that when life hands you lemons, you make lemonade.
The cops had no intention of taking the matter lightly. Four different law enforcement agencies arrived to assist them in recovering the money that the culprit stole.
"It makes me so glad to see these youngsters so happy right now. It's all about that. Taking care of our neighborhood," said one community member, Kyle Dirks. It is a sentiment shared by scores of other residents there.
Katelyn and Elias' mother commented that this life lesson makes it all worthwhile.
"There was one terrible apple," Karen Smidt explained, "but they got to experience the goodness of so many more people, and one bad apple will not spoil it for us." "We're going to keep going."
According to the family, they have now raised more than $750. They intend to donate the entire sum to the Shop with a Cop program, and they are thrilled to be able to give back to the community that has helped them.
What happened to these young entrepreneurs might be a lesson to many criminals who have the money but not the people's hearts.