Parent's Response to Dress Their Daughter More Girly Is Epic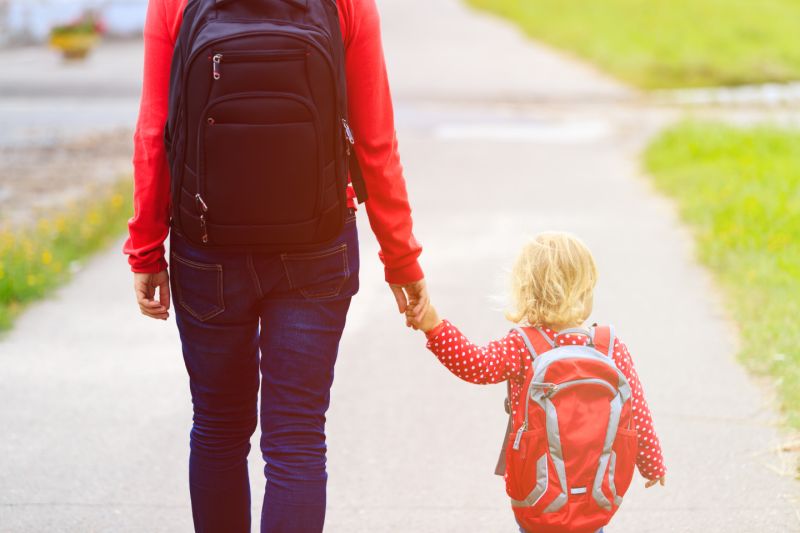 Society has always placed certain expectations on people based on their sex. Girls, for example, are expected to dress in pretty pink dresses while boys are expected to dress in blue. People use these colors to determine the sex of babies. This couple came to face this reality when dropping their daughter at daycare. Like most parents, they paid more attention to keeping their child comfortable in school. They had no idea that their daughter's clothes were not gender-specific enough for the teachers.
Steve and Jessica Rold, the Danish couple that received criticism for dressing their daughter in attire that the teachers did not consider girly, had a hilarious response. They chose to dress her in blue attire and place a Post-It with a bow drawing on her head. The teachers had, after all, suggested that a bow would make it easy for the other kids to know that she was a girl.
It Was All In Good Fun
The couple explained that they did not find out the gender of their child until she was born. She, therefore, wore hand-downs from her older brother. The couple said they understand why the teacher made the suggestion and that they were trying to help. Most kids are raised to believe that girls should be dressed in bows, pink, and flowery patterns. Even though the parents had not thought of it, other kids were likely to notice it and ask questions. Their child is still in the daycare. The couple explains that the school is excellent and that it focuses on early education and outdoor play.
The couple understands that the suggestion was in good faith. They, however, feel that the pressure on parents to dress their children a certain way is too much.
After the couple made their post on Reddit explaining what they had to go through, other parents came out to share their experiences and frustrations.
Is It Time to Break The Stereotype?
Everyone that has been to the children's aisle of a department store knows that the toys, clothes, and colors for boys and girls are very different. Anything with glitter, pink, flowers, butterflies, or rainbows is for girls. The boys' section is filled with blue and superhero figures. Surprisingly, babies have not always been dressed according to their sex. The notion that pink is for girls and blue is for boys only became popular in the 1980s. In the 1900s when colors for children started to become a thing, people considered pink for boys and blue for girls. It was not until in the 1940s that people started to agree that pink is for girls and blue is for boys.
It may have been a marketing idea. Marketers realize that if you think certain colors are for certain sexes, you would have to buy a new set of things for different sexes of your children. That would maximize their profits.
Other parents have applauded the couple's reaction. Most people feel that it is time to do away with the gender stereotypes.
You Want a Capybara as a Pet? Isn't it a Giant Rat?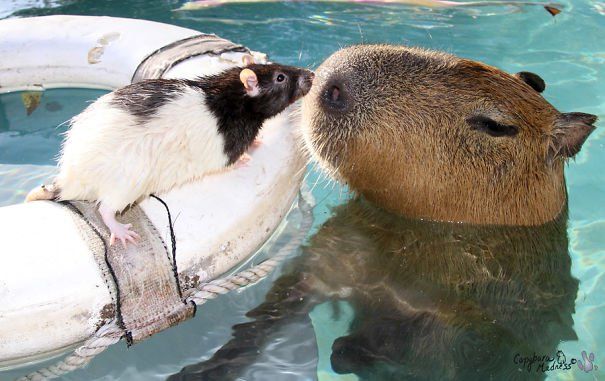 What in the world is a Capybara?
Take a small to medium size pig, turn it into a guinea pig with longer legs, give it clawed feet, and add in an absolutely loving attitude towards anything that pays it attention. Technically, the Capybara is a rodent, a very large rodent. These creatures can easily get up to 4 feet in length and up to two feet tall. They range in weight, with various specimens coming in anywhere from 70 lbs to as much as 150 lbs in size. Most folks first faced with one would likely back up from a Capybaras at first, but these creatures are absolutely affectionate regardless of what they are facing.
They Eat a Lot!
In terms of feed, the Capybara counts as an herbivore. It will easily consume up to eight pounds of food and they love to splash around in water, often leaving near creeks and rivers in the wild. And then they have this cuddling thing. They love to get up close with anything that pays them attention and doesn't try to eat them. The Capybara will do fine with dogs, cats, cattle and they even be seen giving a monkey a ride around the yard. They have a reputation for being used as a couch by a lot of other animals ranging from birds to other rodents, even when walking around.
The Party Hugger
Tame Capybaras will make friends will all kinds of animals most folks would never assume could hang out with these creatures. Rabbits are often seen snoozing with them when saddled in the same pen, and if there's a kiddie pool made available you can be these oversized rodents are going to play king of the mountain and park themselves right in the center of it. They not only have the ability to function as natural swimmers, a Capybara will frequently be found sleeping in water as well. It's not uncommon to see one slip underwater asleep and come back up in a splutter. They also have the ability to dive and stay under water up to 5 minutes long, easily getting away from danger on land if needed.
Natural Capabilities
Interestingly, Capybaras are no slow or easy to catch. They can run as fast as 35 kilometers per hour, easily keeping up with a typical horse. They tend to live in herds ranging from 10 to 20 in the wild, and at one point there was a concern they were going to become rare. However, domestic farm-raising of Capybaras solved the problem, and now there are plenty of the rodents available again.
It's not likely that a Capybara will be allowed as a pet in most jurisdictions in the U.S. Many states have laws barring the entry of non-native species to prevent them from causing environmental damage and wiping out a native species. However, if you ever get a chance, spend some time with these creatures in a tame setting. Their willingness to be friendly and inquisitive makes them absolutely interesting to watch, observe and interact with.