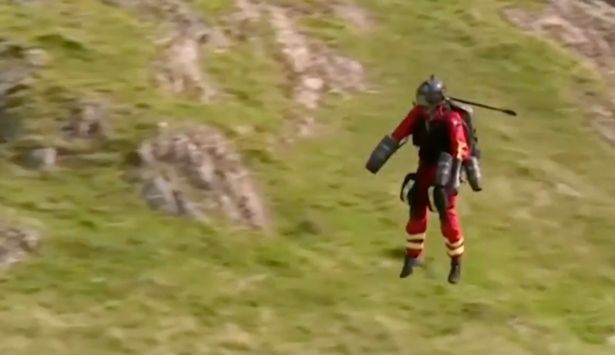 Paramedics Can Now Arrive To Scene on JetPacks!
Back in the 1970s, there was a kids' cartoon called The Jetsons. It was a comical glimpse into the modern future, particularly with what technology would be available. Along with space travel, robotic housekeeping and space travel, jet packs were a dime a dozen for the characters in the cartoons. Today, jet packs are still in prototype and testing when it comes to consumer use. Not to mention, someone will probably need to spell out where the public can fly to avoid accidents like what happens with drones. However, in one location, Lake District, a jet pack has become a useful tool for emergency response.
As most who fly know, bad weather and helicopters don't mix. So, while the Great North Air Ambulance Service, or GNAAS, is quite responsive to remote pickup needs, when the weather goes foul their aircraft are essentially grounded. Instead, a different company named Gravity Industries has put a solution to the test in real-time practice. A paramedic was chosen/volunteered to be trained with Gravity's Jet Suits for quick elevation hops that would otherwise have been done with a helicopter on a good weather day. The speed at which transit was achieved was eye-popping. A ground team would easily have taken almost an hour and a half to get to the rescue location; the trained paramedic took three and a half minutes.
For immediate health emergencies, the time difference could literally be life-saving. 90 minutes before the arrival of EMTs would probably mean likely death for severe heart attack victims. However, cutting down that response time to less than five minutes is a game-changer for the paramedic service. The speed in which help can be delivered clearly gives the GNAAS an expanded ability to get into remote locations or move faster than a ground team when the helicopters are unavailable.
The suit provided by Gravity Industries thrusts a person into the air with at least 1,000 horsepower, far more than a powerful truck and more than capable of overcoming earth's gravity. The miniature jet engines under the arms balance out the primary thruster behind the back, which helps avoid instability while traveling in the air. Given the bracing design, the user doesn't have to "carry" himself in the suit, a former problem, and instead the user leans forward to stay in place while traveling. The training curve is extremely low, with many able to learn fluent control with a day of training and practice. Even better, the units use multiple types of fuel, depending on what's available.
GNAAS and Gravity will continue to test and research the unit in practice, but they are already thinking about applications where victims are stuck in crevasses or avalanche areas and places where a helicopter cannot reach. The jetpack suit opens up big possibilities in these situations for immediate emergency response and victim stabilization. And, no surprise, GNAAS' application in the field is likely to be studied by hundreds of agencies for years to come.
A Teen's Inspiring Journey to Morehouse College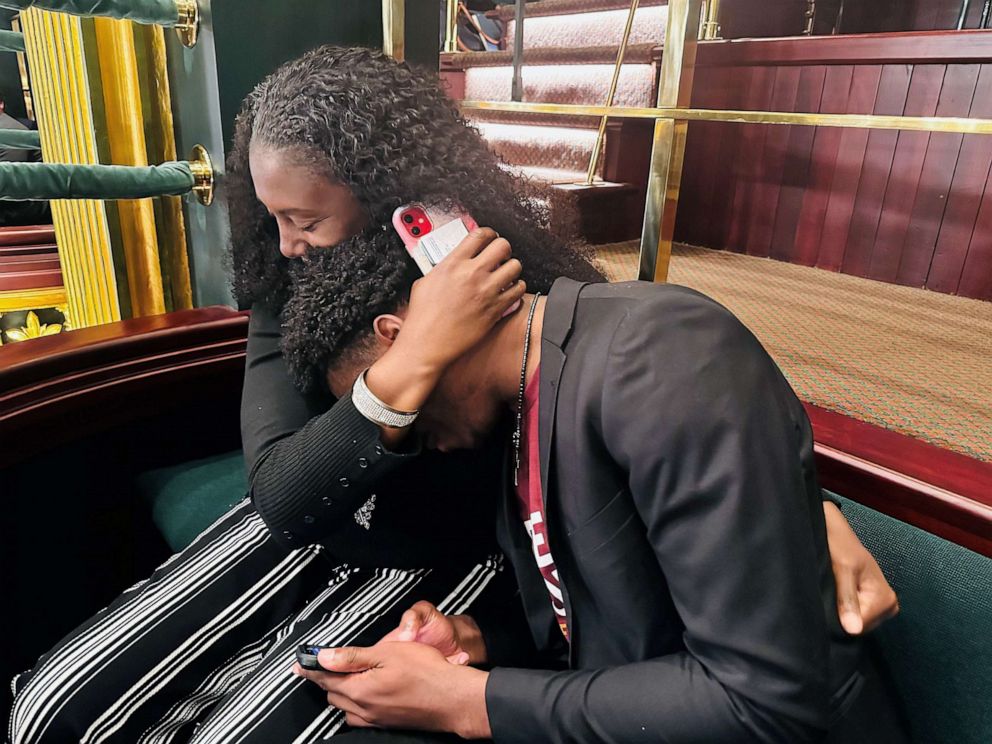 Imagine the feeling of accomplishing your dreams after years of hard work and dedication. That's exactly what happened to Amir Staten, a remarkable teenager whose video celebrating his acceptance into Morehouse College went viral. His infectious joy captured the hearts of people around the world, and it's not hard to see why.
Morehouse College, located in Atlanta, Georgia, has a long and prestigious history. Established in 1867, it is a historically black college and one of the oldest educational institutions for African Americans. The college was founded with a mission to provide a quality education and develop strong leaders who would go on to make a positive impact on society.
Amir's acceptance into Morehouse College is a testament to his perseverance and commitment to his studies. Not only did he receive an acceptance letter, but he was also granted a full ride scholarship. This scholarship covers the cost of tuition, which amounts to around $51,000 per year. This incredible opportunity has lifted a significant financial burden off Amir's shoulders, allowing him to focus on his education and future aspirations.
In addition to the full ride scholarship, Amir was named one of 15 Bonner Scholars. The Bonner Scholarship is a prestigious program that emphasizes the importance of community service. To maintain this scholarship, students must maintain a minimum GPA of 2.5 and contribute 10 hours of community service each week. It is a great honor for Amir to be chosen as one of these scholars, highlighting his dedication to making a positive difference in his community.
Amir's hard work throughout high school has been nothing short of exceptional. He consistently achieved honor roll grades, demonstrating his commitment to academic excellence. But his accomplishments didn't end there. Amir also took on leadership roles as the head of the Black Student Union, where he worked to promote inclusivity and raise awareness about important social issues. Additionally, he served as the captain of his school's basketball team, showcasing his discipline, teamwork, and determination.
Amir's accomplishments have not only made his family proud but have also inspired those around him. His mother expressed her admiration for his efforts, saying, "He has gone above and beyond what is expected of him." With his acceptance into Morehouse College, Amir can finally take a deep breath, knowing that his hard work has paid off.