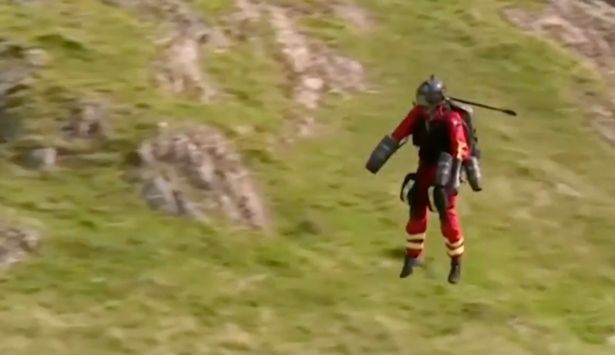 Paramedics Can Now Arrive To Scene on JetPacks!
Back in the 1970s, there was a kids' cartoon called The Jetsons. It was a comical glimpse into the modern future, particularly with what technology would be available. Along with space travel, robotic housekeeping and space travel, jet packs were a dime a dozen for the characters in the cartoons. Today, jet packs are still in prototype and testing when it comes to consumer use. Not to mention, someone will probably need to spell out where the public can fly to avoid accidents like what happens with drones. However, in one location, Lake District, a jet pack has become a useful tool for emergency response.
As most who fly know, bad weather and helicopters don't mix. So, while the Great North Air Ambulance Service, or GNAAS, is quite responsive to remote pickup needs, when the weather goes foul their aircraft are essentially grounded. Instead, a different company named Gravity Industries has put a solution to the test in real-time practice. A paramedic was chosen/volunteered to be trained with Gravity's Jet Suits for quick elevation hops that would otherwise have been done with a helicopter on a good weather day. The speed at which transit was achieved was eye-popping. A ground team would easily have taken almost an hour and a half to get to the rescue location; the trained paramedic took three and a half minutes.
For immediate health emergencies, the time difference could literally be life-saving. 90 minutes before the arrival of EMTs would probably mean likely death for severe heart attack victims. However, cutting down that response time to less than five minutes is a game-changer for the paramedic service. The speed in which help can be delivered clearly gives the GNAAS an expanded ability to get into remote locations or move faster than a ground team when the helicopters are unavailable.
The suit provided by Gravity Industries thrusts a person into the air with at least 1,000 horsepower, far more than a powerful truck and more than capable of overcoming earth's gravity. The miniature jet engines under the arms balance out the primary thruster behind the back, which helps avoid instability while traveling in the air. Given the bracing design, the user doesn't have to "carry" himself in the suit, a former problem, and instead the user leans forward to stay in place while traveling. The training curve is extremely low, with many able to learn fluent control with a day of training and practice. Even better, the units use multiple types of fuel, depending on what's available.
GNAAS and Gravity will continue to test and research the unit in practice, but they are already thinking about applications where victims are stuck in crevasses or avalanche areas and places where a helicopter cannot reach. The jetpack suit opens up big possibilities in these situations for immediate emergency response and victim stabilization. And, no surprise, GNAAS' application in the field is likely to be studied by hundreds of agencies for years to come.
Safe Haven for Pets Who's Owners Enter Rehab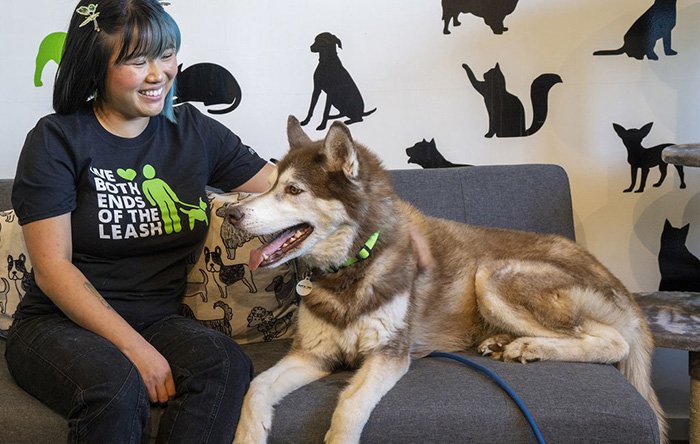 No pet owner likes to leave their pets for extended periods, no matter the reason for leaving. It's no different for people who may have drug or alcohol issues and might need to go for rehabilitation.
Not knowing who to leave the pet with or the level of care it will receive can lead to anxiety. However, there's a new resolve for people faced with that situation. Read on…
Bella was skeptical as she put her head up from inside the carrier she was being transported on to the boarding house.
A volunteer massaged the little black-and-white cat's hair to calm her fear of the dogs barking at the boarding facility's back.
The cat goes by the alias Bella since her owner, who's dealing with a tough time at home, wants to keep her cat's real name a secret. Pets in need of emergency shelter can stay with a foster family at Ruff Haven Crisis Sheltering, which provides short-term, no-cost accommodation for animals whose owners are homeless or fleeing domestic abuse.
Odyssey House, Utah's largest integrated addiction treatment center, and the foundation have just teamed up to offer three months of no-fee pet lodging to those who need it most.
"This is truly person-based, like person-led," said Beth Henry, Ruff Haven's foster coordinator. Pets are returned to their owners once treatment is complete and they have achieved a sense of security and well-being.
Enrollment and documenting of the owner's present status, followed by a brief examination of the pet (weight and overall health), immunizations, and ensuring that the animal is either fixed or is scheduled to be treated, are the first steps in the process of adoption.
The pet then gets connected with a foster home, and the owner receives weekly SMS updates on the progress of their animal. When a client and their pet are apart, Ruff Haven's fosters send videos and pictures of the pet to the client.
Several clients have the option of having their dogs dropped off for the Dogs All Day program by their foster parents, and their owners can come to meet them.
Henry stated, "It's a terrific confidence boost for them." In some cases, dogs are kept at the Dogs All Day center since their owners prefer to be able to visit them every day… It's rare for them to be greeted by their loved ones every single day. The stress of living with a cat is very hard on them.
In a press release, Adam Cohen, CEO of Odyssey, stated that pets can be a motivation for people to stay in difficult situations because they are worried about how their animals will be cared for if they are not there.
However, Ruff Haven Crisis Sheltering, which launched in June 2020, has already aided 320 families and almost hundreds of animals since then.
Owners often worry that they'll forget their pets during this time, but "the pets don't ever forget their owner," according to Kristina Pulsipher, the executive director at Ruff Havens. We do this for the reunions. And many of our former clients are now either volunteers or foster parents for us.