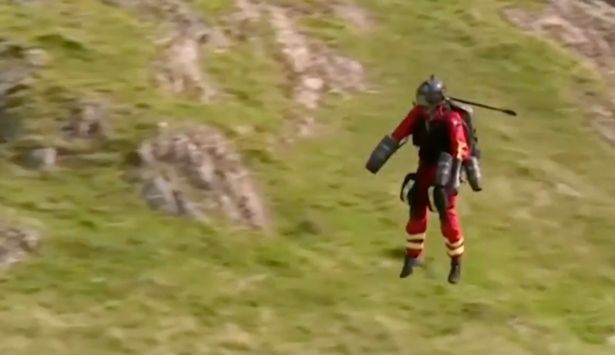 Paramedics Can Now Arrive To Scene on JetPacks!
Back in the 1970s, there was a kids' cartoon called The Jetsons. It was a comical glimpse into the modern future, particularly with what technology would be available. Along with space travel, robotic housekeeping and space travel, jet packs were a dime a dozen for the characters in the cartoons. Today, jet packs are still in prototype and testing when it comes to consumer use. Not to mention, someone will probably need to spell out where the public can fly to avoid accidents like what happens with drones. However, in one location, Lake District, a jet pack has become a useful tool for emergency response.
As most who fly know, bad weather and helicopters don't mix. So, while the Great North Air Ambulance Service, or GNAAS, is quite responsive to remote pickup needs, when the weather goes foul their aircraft are essentially grounded. Instead, a different company named Gravity Industries has put a solution to the test in real-time practice. A paramedic was chosen/volunteered to be trained with Gravity's Jet Suits for quick elevation hops that would otherwise have been done with a helicopter on a good weather day. The speed at which transit was achieved was eye-popping. A ground team would easily have taken almost an hour and a half to get to the rescue location; the trained paramedic took three and a half minutes.
For immediate health emergencies, the time difference could literally be life-saving. 90 minutes before the arrival of EMTs would probably mean likely death for severe heart attack victims. However, cutting down that response time to less than five minutes is a game-changer for the paramedic service. The speed in which help can be delivered clearly gives the GNAAS an expanded ability to get into remote locations or move faster than a ground team when the helicopters are unavailable.
The suit provided by Gravity Industries thrusts a person into the air with at least 1,000 horsepower, far more than a powerful truck and more than capable of overcoming earth's gravity. The miniature jet engines under the arms balance out the primary thruster behind the back, which helps avoid instability while traveling in the air. Given the bracing design, the user doesn't have to "carry" himself in the suit, a former problem, and instead the user leans forward to stay in place while traveling. The training curve is extremely low, with many able to learn fluent control with a day of training and practice. Even better, the units use multiple types of fuel, depending on what's available.
GNAAS and Gravity will continue to test and research the unit in practice, but they are already thinking about applications where victims are stuck in crevasses or avalanche areas and places where a helicopter cannot reach. The jetpack suit opens up big possibilities in these situations for immediate emergency response and victim stabilization. And, no surprise, GNAAS' application in the field is likely to be studied by hundreds of agencies for years to come.
Grandpa Rudy Noorlander's Remarkable Recovery After Grizzly Bear Attack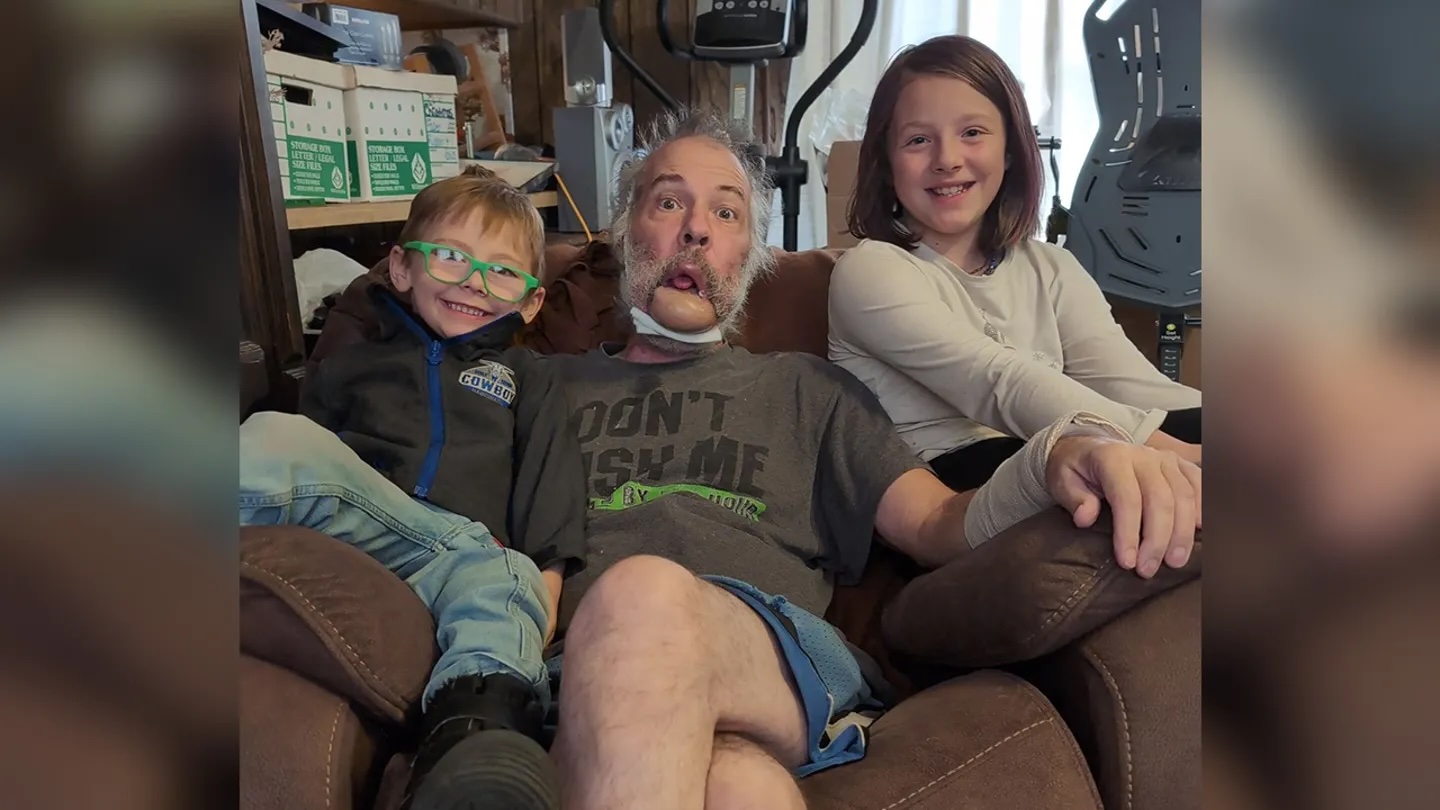 In the rugged wilderness of Montana, a brave 61-year-old man named Rudy Noorlander faced a terrifying encounter with a 9-foot-tall grizzly bear that left him with a ripped-off jaw. Despite this harrowing experience, Rudy's indomitable spirit and determination to recover have amazed his family and community.
On September 8th, while helping a father and son track a shot deer in Custer Gallatin National Forest, Rudy unexpectedly crossed paths with the massive grizzly bear. In a moment of sheer surprise, the bear attacked him, resulting in what Rudy humorously described as the "most disgusting French kiss of his life." The bear tore into his lower jaw, leaving Rudy in a life-threatening situation.
Recalling the traumatic incident, Rudy shared that the attack happened so quickly that he couldn't deploy his bear spray in time, and a misfire from his gun further complicated the situation. Desperate to fend off the bear, Rudy resorted to using his hands, but the grizzly clamped onto his lower jaw with incredible force. Despite the unbearable pain and the bear's rancid breath, Rudy valiantly fought for his life.
Miraculously, Rudy survived the ordeal, and he is expected to make a full recovery. Reflecting on the incident, he acknowledged that there were things he could have done differently to change the outcome, but he remains optimistic about the future. Supported by his family, including daughter Ashley, Rudy jokingly declared that he's going to be "like Rambo out there" in the Montana wilderness.
Despite facing one of the most challenging moments of his life, Rudy Noorlander maintains a positive and resilient attitude. Describing him as the "most positive person" she knows, Ashley praised her father's will to live and his fighting spirit. Rudy, a Montana native, owns Alpine Adventures, a snowmobile rental shop in Big Sky, and the incident has strengthened his connection with family, God, and personal growth.
With unwavering faith, Rudy believes that there is a purpose for his survival, and he plans to share his story through church devotionals and inspirational talks. He sees the attack as a turning point that has guided the rest of his life's journey.