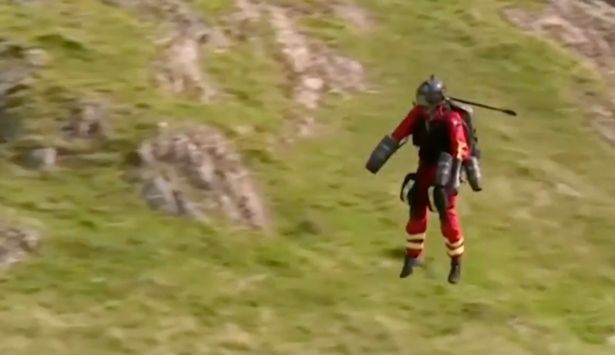 Paramedics Can Now Arrive To Scene on JetPacks!
Back in the 1970s, there was a kids' cartoon called The Jetsons. It was a comical glimpse into the modern future, particularly with what technology would be available. Along with space travel, robotic housekeeping and space travel, jet packs were a dime a dozen for the characters in the cartoons. Today, jet packs are still in prototype and testing when it comes to consumer use. Not to mention, someone will probably need to spell out where the public can fly to avoid accidents like what happens with drones. However, in one location, Lake District, a jet pack has become a useful tool for emergency response.
As most who fly know, bad weather and helicopters don't mix. So, while the Great North Air Ambulance Service, or GNAAS, is quite responsive to remote pickup needs, when the weather goes foul their aircraft are essentially grounded. Instead, a different company named Gravity Industries has put a solution to the test in real-time practice. A paramedic was chosen/volunteered to be trained with Gravity's Jet Suits for quick elevation hops that would otherwise have been done with a helicopter on a good weather day. The speed at which transit was achieved was eye-popping. A ground team would easily have taken almost an hour and a half to get to the rescue location; the trained paramedic took three and a half minutes.
For immediate health emergencies, the time difference could literally be life-saving. 90 minutes before the arrival of EMTs would probably mean likely death for severe heart attack victims. However, cutting down that response time to less than five minutes is a game-changer for the paramedic service. The speed in which help can be delivered clearly gives the GNAAS an expanded ability to get into remote locations or move faster than a ground team when the helicopters are unavailable.
The suit provided by Gravity Industries thrusts a person into the air with at least 1,000 horsepower, far more than a powerful truck and more than capable of overcoming earth's gravity. The miniature jet engines under the arms balance out the primary thruster behind the back, which helps avoid instability while traveling in the air. Given the bracing design, the user doesn't have to "carry" himself in the suit, a former problem, and instead the user leans forward to stay in place while traveling. The training curve is extremely low, with many able to learn fluent control with a day of training and practice. Even better, the units use multiple types of fuel, depending on what's available.
GNAAS and Gravity will continue to test and research the unit in practice, but they are already thinking about applications where victims are stuck in crevasses or avalanche areas and places where a helicopter cannot reach. The jetpack suit opens up big possibilities in these situations for immediate emergency response and victim stabilization. And, no surprise, GNAAS' application in the field is likely to be studied by hundreds of agencies for years to come.
Missing Hiker Spotted By Train Passenger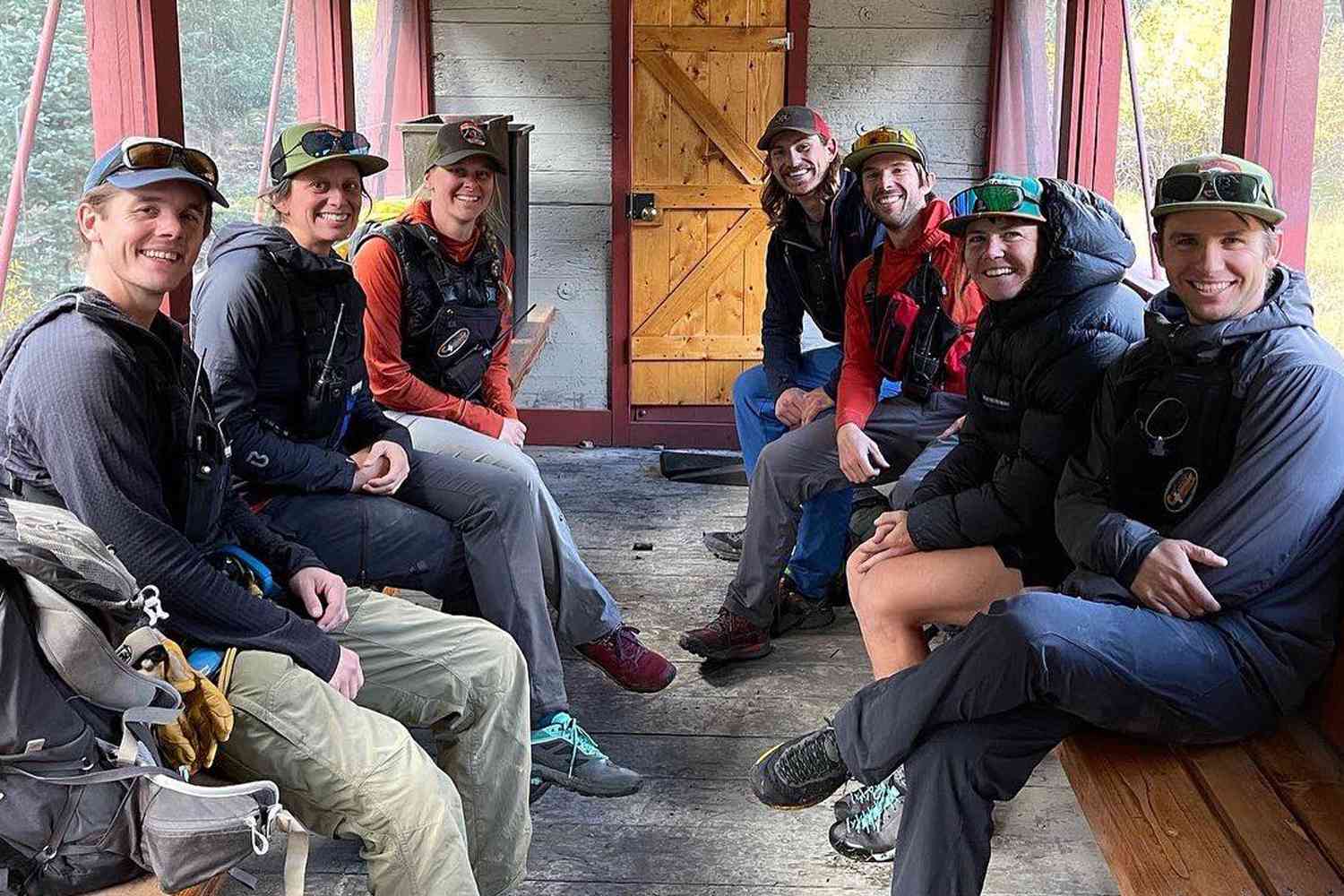 Day Trip Turns Into Two-Day Trip
A young woman hiking in Colorado found herself completely unprepared when she fell down a 90-foot cliff, becoming badly injured. A New Mexico native, the hiker left the trail in search of better photo opportunities. While trying to take pictures of the beautiful scenery, she lost her footing and could not prevent her accident. Her injuries included a broken leg and possible concussion, and she may have been unconscious for several hours. Because she only planned to be out during the day, the hiker only had enough supplies to last for a short time. Her clothes were suitable for a day trip, but not warm enough for nights in the area.
Injured Hiker Starts by Helping Herself
In her 20s, the hiker survived for two days with her injuries, but it is unknown how much longer she could have gone on without food, water, or medical aid. Because of her will to live, she managed to crawl to an area where she was more likely to be visible to passing travelers. The Animas River was cold and moving quickly, but the injured hiker managed to make it close to the riverbank. On the other side of the river, she could hear and see the train passing.
Train Passenger Becomes Unlikely Hero
Luckily for the injured hiker, at least one of the passing trains was a passenger train. One of the passengers was enjoying the view through the area and paying attention to the landscape, probably hoping for interesting sights and animal spotting. There is no doubt that she was surprised to see a human hand waving for help, but she did what all heroes do and acted immediately. The woman who spotted the injured hiker immediately notified the train officials so that they could notify the train company and find a train that could stop and see what was going on with the person waving.
Qualified Heroes
The engineer and fireman on the next train were a married couple who knew how to help injured people in emergencies. Nick and Kylah Breeden were on the next passing train, and they willingly stopped to help. Over 300 passengers waited while the couple checked out the situation, and Kylah stayed behind when it became clear that the hiker could not be transported across the river without extra help.
Kylah is a trained paramedic and she stayed with the hiker while waiting for help. The hiker needed to be transported across the river on a backboard because of her injuries. Then a gurney took her to a waiting helecopter.
Willing Heroes
If not for the actions of all those people, the hiker would doubtless have stayed alone without help. Many of the people who helped did so as part of their jobs, but they went above and beyond, such as when Kylah Breeden stayed overnight with the hiker while waiting for help. But none of it would have been possible if the train passenger simply wanting to enjoy the scenery didn't notice and immediately find help.