Owner Finds Stray Dog after 8 Years of Searching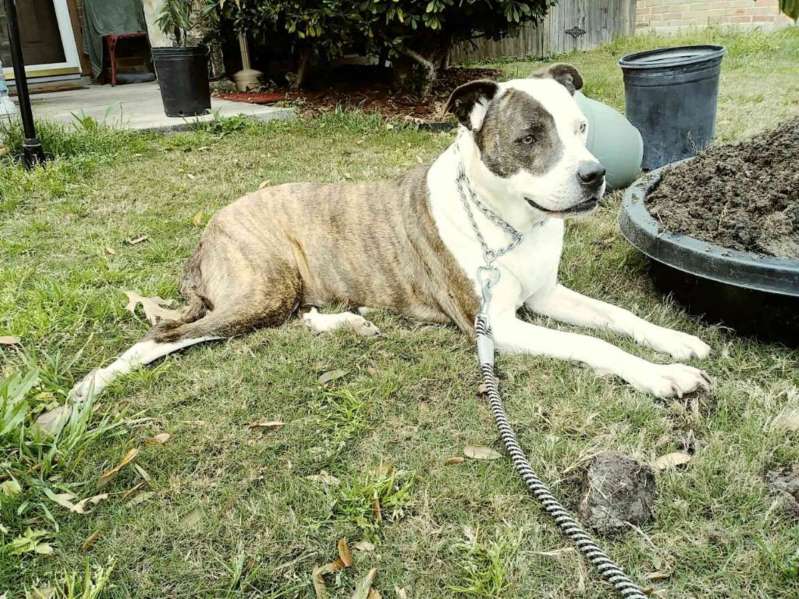 Sophia Hanson let her two large dogs, Laila, and Blake into the yard in 2009. A little later, she went outside to discover that they had vanished. Hanson told The Dodo that she is still unsure if they were stolen since no doors were left open and both disappeared.
After one year of searching, Hanson and her husband saw a post on Craigslist that someone within close proximity to their San Antonio home was selling a pit bull for $500. The dog looked suspiciously like Blake. Naturally, they were pretending like they were going to purchase a dog with money in hand. Hanson noted that when they went to the seller's house, they confirmed it was him and he was wearing the largest chain they had ever seen.
Sadly, the treatment of Blake caused major issues for him. Blake had to go through an entire rehabilitation process which has made him a giant teddy bear once again. Seeing this type of treatment of Blake made the Hansons fear the treatment of Laila, who was still missing. Hanson continued checking the local shelters for many years.
Thankfully, Laila had a guardian angel looking out for her. In 2018, Janice Rackley spotted Laila alone in a field, severely malnourished; not more than skin-and-bones. By her appearance, it was clear that she had been alone, uncared for and unloved for a long time. Rackley knew she had to take action quickly.


Rackley told The Dodo that the dog needed medical attention and nobody was going to help her get the proper treatment. Rackley further noted that she felt she found the dog for a reason and it was to help her. Laila was entirely dependent on Rackley for assistance.
Each day following, Rackley drove out to the field with heavy jugs of water and dog food. Initially, the dog was so frightened that she would run in the opposite direction as soon as Rackley approached. Eventually, Rackley had earned her trust.
After around six-months, Laila began to come closer and closer until she finally let Rackley pet her. Rackley then thought that maybe she could put a leash on her while eating. However, whenever Laila saw the leash, she would become frightened and run in the other direction.
Finally, as New Year's Eve approached and the weather became cold, Rackley determined that it was the last chance to rescue the dog so she picked up Laila, tossed her over her shoulder and brought the dog to her car. Surprisingly, Laila was calm and very sweet about the entire situation. For the one-month following, Laila would not leave Rackley's home.
Once her personality revealed itself, Rackley learned that the dog's past had many secrets. Laila knew how to sit, shake and lay down indicating that this dog had been well-trained so someone had to be missing her. Rackley brought Laila to animal control to be scanned for a microchip which had all of her information.
Meanwhile, 40-miles away, Hanson and her husband were ending their evening in the home. Just before they turned off their light in bed, they received a call from Rackley and could not believe what they were hearing. Hanson immediately jumped in the car as she could not wait another moment to see Laila. There was an emotional reunion when Laila and Hanson could not believe it was the other.
Hanson noticed that Laila had changed in many ways but Laila still remembered her past life. They previously nicknamed her Scooby Doo because of the sounds she made. When Hanson's husband yelled out, "Scooby-Doo! Scooby-Doo!" Laila made the same sounds once again. Today, Laila is home with three senior rescue dogs, including Blake and is adjusting to her old life. While she is still wary of her new siblings, she is so happy and grateful to be home with mom and dad.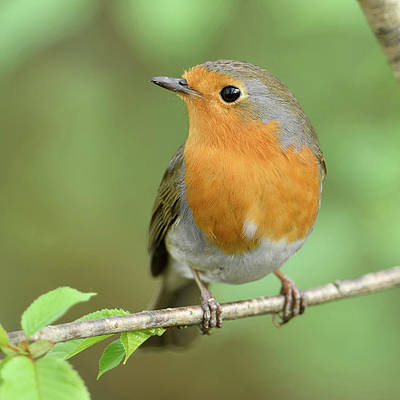 The color peach is most associated with the fruit of the same name. Apart from the fruit and a few flowers, the color peach is not commonly found in nature. There are certainly very few animals that have any shades of peach. However, there is one breed in birds that do display the color peach on its chest. The Eurasian Bullfinch is a small-size but bulky looking bird that is native to Europe and certain regions of Asia. Their range of travel is estimated to be around ten million square kilometers. Their preferred habitat parks, gardens, hedges, trees, and agricultural areas. They get their name from the bull-shaped head. Parts of the upper body are colored grey while the feathers are a mixture of black and white. The legs and feet are pinkish-brown in color. Juvenile bullfinch birds have the same shape as adult birds but they don't have the same colors. The young ones are mostly grey and brown.
For breeding purposes, the Eurasian Bullfinch nests in tall bushes. They lay about 4-7 eggs. The chest is often mistakenly described as red, but it is as peach as it gets. The males have brighter colors, while the females have a slightly beige color on their chest. Their unique color makes them easily recognizable from other birds with similar size and shape. Although the bird has a bulky shape, it is considered a small to medium-sized bird.
They are social creatures and are often found in pairs or groups. They are mostly found busy looking for seeds. Only 10% of BTO Garden BirdWatch gardens have the Bullfinch. Their shy and reclusive personality makes them a rare bird to fine. Although they mostly eat seeds, for their young ones do they occasionally feed on insects. Initially, they were mostly found in woodlands but have now slowly moved to gardens too. Although they migrate during winter months, mostly they stay in the same spot throughout their lives. If you are looking to spot one, try to look for them in a suburban garden with scrubs or thick hedgerows. They prefer to find a thick cover for the nests. As food supply has become more scattered, it has forced the bullfinch to travel more often.
There are reclusive in personality and shy away from human contact. During colder months, they migrate to southern regions of Europe and Asia. Their diet mostly consists of seeds from plants such as ash, elm, and nettle. Their liking for flower buds made them be considered as a pest of fruit trees. Although they are not considered to be an endangered species, their population has seen a decline due to the loss of arable weeds and new agricultural practices.
One of the unique features of the Eurasian Bullfinch is its ability to store seeds in a small sac at the bottom of their mouths. This feature is useful when they have to bring back seeds from long distances for their young ones. Amongst the finch species of bird, the Bullfinch is the only bird that has evolved into adapting this remarkable sac in the mouth.
Another stunning feature of the Eurasian Bullfinch is their singing ability. They have a beautiful soft and subtle call. When the male seeks to attract the females, it uses a soft tone mostly audible to other bullfinch birds only. The call from the male is a polite descending set of notes, repeated at specific intervals. The bullfinch is also skillful in mimicry and is popular birds to keep as pets. They are even able to follow tunes played to them.