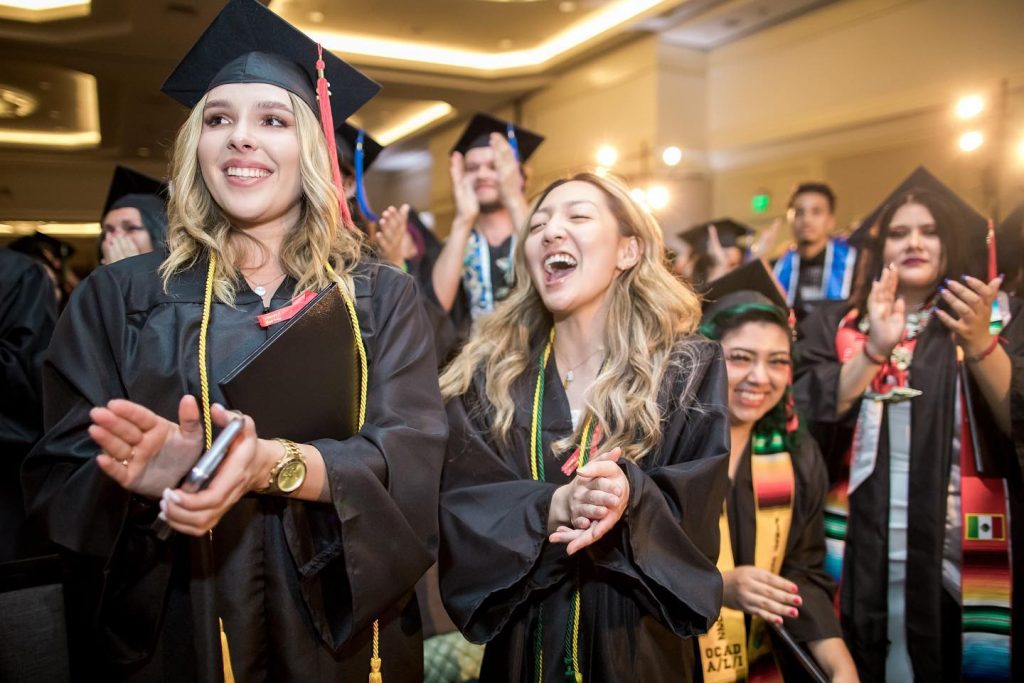 Otis College Class of 2022 Graduates Debt-Free Thanks To Snapchat Founder
May is the time of year that welcomes summer as well as graduates from schools all over the country. Otis College of Art and Design is no exception, producing yet another annual class of accomplishments, ready to hit the world with new talent, lots of zeal and a boatload of student loan debt. However, for one class this year from Otis, they will be able to hit the job market without a major, familiar burden on their backs. Instead, this year's class was able to graduate with a huge advantage versus their peers.
Otis College is an anomaly in the higher education world. Unlike many of the universities that it competes with, the art and design school has a student body that is 77 percent color. And, also, unlike other schools, 9 out of 10 students at the College depend on financing to help pay their way through to a degree. While the College is proud of its curriculum, even President Charles Hirschhorn, the school's top executive, notes that the financial aid burden can't be ignored. He said as much in the commencement speech this year, acknowledging that the financial burden of debts needing to be repaid limits graduates from what they can fully achieve saddled with the need to pay bills.
As a result, 2022 was going to be different. Instead of the usual graduation, where everyone marches in formal caps and gowns, receives their symbolic degree folder, and then buckles down a week later to find a job as soon as possible, this year's class received one more educational gift: not outstanding financial aid debt. That obligation for each of the graduates that was eligible was paid off by the CEOs of Snap Inc. and KORA Organics. Evan Spiegel and Miranda Kerr donated their funds to help out the graduating class and give the departing students the ability to hit the work world debt-free.
The gift was not out of the blue; Spiegel had attended Otis for a number of classes prior to transferring to Stanford University. From there, he jumped into starting Snapchat and turned himself into a billionaire. At age 31, his estimated worth is something over $5 billion. Spiegel and his wife, Miranda Kerr, chose to make the donation back to the school, in effect paying off the student debt of 285 graduates, essentially the class of 2022 from Otis College.
No surprise, the graduates were floored. Even President Hirschhorn was emotional, trying to keep his composure to continue the speech after hitting the zenith announcement during the commencement. The gift was no small measure; per the U.S. Department of Education, the average graduate from Otis College typically carried $27,000 in student loan debt.
One student summed up the impact of the gift, "If it is really gone, it puts me so much ahead," said Farhan Fallahifiroozi.
Safe Haven for Pets Who's Owners Enter Rehab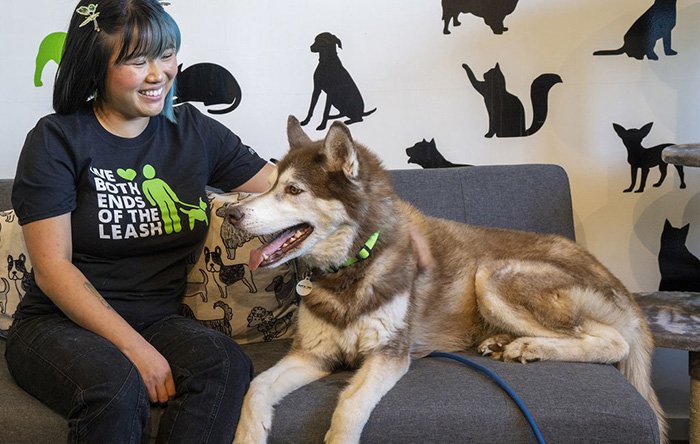 No pet owner likes to leave their pets for extended periods, no matter the reason for leaving. It's no different for people who may have drug or alcohol issues and might need to go for rehabilitation.
Not knowing who to leave the pet with or the level of care it will receive can lead to anxiety. However, there's a new resolve for people faced with that situation. Read on…
Bella was skeptical as she put her head up from inside the carrier she was being transported on to the boarding house.
A volunteer massaged the little black-and-white cat's hair to calm her fear of the dogs barking at the boarding facility's back.
The cat goes by the alias Bella since her owner, who's dealing with a tough time at home, wants to keep her cat's real name a secret. Pets in need of emergency shelter can stay with a foster family at Ruff Haven Crisis Sheltering, which provides short-term, no-cost accommodation for animals whose owners are homeless or fleeing domestic abuse.
Odyssey House, Utah's largest integrated addiction treatment center, and the foundation have just teamed up to offer three months of no-fee pet lodging to those who need it most.
"This is truly person-based, like person-led," said Beth Henry, Ruff Haven's foster coordinator. Pets are returned to their owners once treatment is complete and they have achieved a sense of security and well-being.
Enrollment and documenting of the owner's present status, followed by a brief examination of the pet (weight and overall health), immunizations, and ensuring that the animal is either fixed or is scheduled to be treated, are the first steps in the process of adoption.
The pet then gets connected with a foster home, and the owner receives weekly SMS updates on the progress of their animal. When a client and their pet are apart, Ruff Haven's fosters send videos and pictures of the pet to the client.
Several clients have the option of having their dogs dropped off for the Dogs All Day program by their foster parents, and their owners can come to meet them.
Henry stated, "It's a terrific confidence boost for them." In some cases, dogs are kept at the Dogs All Day center since their owners prefer to be able to visit them every day… It's rare for them to be greeted by their loved ones every single day. The stress of living with a cat is very hard on them.
In a press release, Adam Cohen, CEO of Odyssey, stated that pets can be a motivation for people to stay in difficult situations because they are worried about how their animals will be cared for if they are not there.
However, Ruff Haven Crisis Sheltering, which launched in June 2020, has already aided 320 families and almost hundreds of animals since then.
Owners often worry that they'll forget their pets during this time, but "the pets don't ever forget their owner," according to Kristina Pulsipher, the executive director at Ruff Havens. We do this for the reunions. And many of our former clients are now either volunteers or foster parents for us.