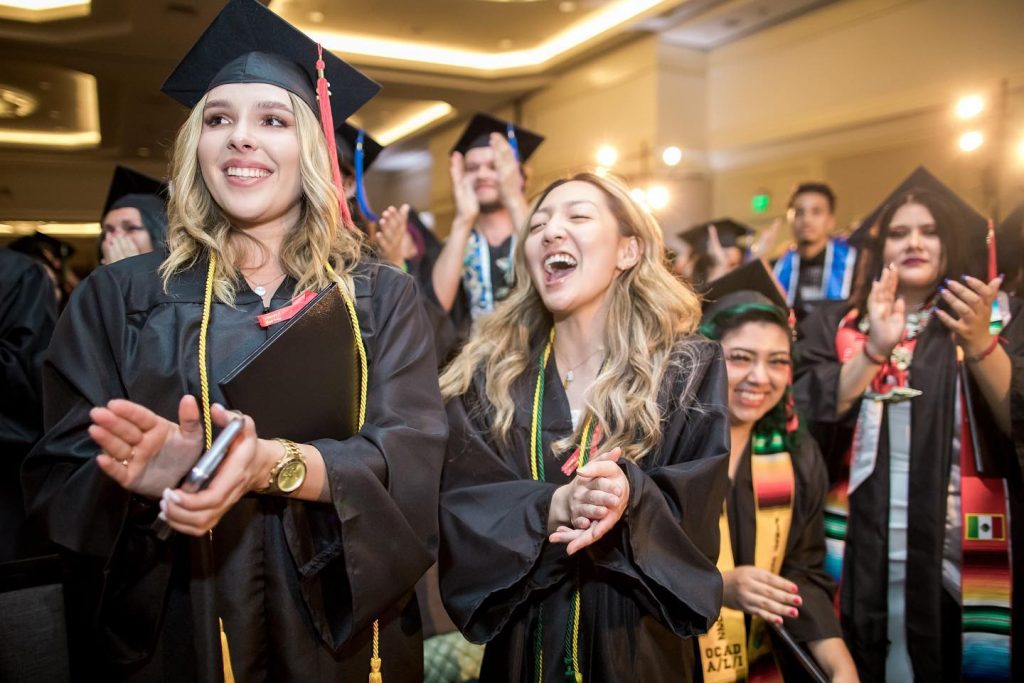 Otis College Class of 2022 Graduates Debt-Free Thanks To Snapchat Founder
May is the time of year that welcomes summer as well as graduates from schools all over the country. Otis College of Art and Design is no exception, producing yet another annual class of accomplishments, ready to hit the world with new talent, lots of zeal and a boatload of student loan debt. However, for one class this year from Otis, they will be able to hit the job market without a major, familiar burden on their backs. Instead, this year's class was able to graduate with a huge advantage versus their peers.
Otis College is an anomaly in the higher education world. Unlike many of the universities that it competes with, the art and design school has a student body that is 77 percent color. And, also, unlike other schools, 9 out of 10 students at the College depend on financing to help pay their way through to a degree. While the College is proud of its curriculum, even President Charles Hirschhorn, the school's top executive, notes that the financial aid burden can't be ignored. He said as much in the commencement speech this year, acknowledging that the financial burden of debts needing to be repaid limits graduates from what they can fully achieve saddled with the need to pay bills.
As a result, 2022 was going to be different. Instead of the usual graduation, where everyone marches in formal caps and gowns, receives their symbolic degree folder, and then buckles down a week later to find a job as soon as possible, this year's class received one more educational gift: not outstanding financial aid debt. That obligation for each of the graduates that was eligible was paid off by the CEOs of Snap Inc. and KORA Organics. Evan Spiegel and Miranda Kerr donated their funds to help out the graduating class and give the departing students the ability to hit the work world debt-free.
The gift was not out of the blue; Spiegel had attended Otis for a number of classes prior to transferring to Stanford University. From there, he jumped into starting Snapchat and turned himself into a billionaire. At age 31, his estimated worth is something over $5 billion. Spiegel and his wife, Miranda Kerr, chose to make the donation back to the school, in effect paying off the student debt of 285 graduates, essentially the class of 2022 from Otis College.
No surprise, the graduates were floored. Even President Hirschhorn was emotional, trying to keep his composure to continue the speech after hitting the zenith announcement during the commencement. The gift was no small measure; per the U.S. Department of Education, the average graduate from Otis College typically carried $27,000 in student loan debt.
One student summed up the impact of the gift, "If it is really gone, it puts me so much ahead," said Farhan Fallahifiroozi.
A Boy Expected to Never Write Shows the World What 12 Fingers Can Do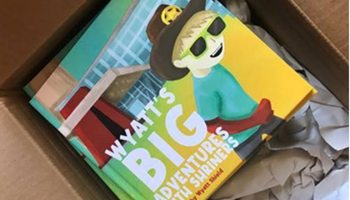 When Wyatt Shield was born, doctors immediately knew they had a developmental mutation case on their hands, no pun intended. The newborn boy was born with 12 fingers. Specifically, each hand came with an additional thumb. Technically known as thumb polydactyly, Wyatt was going to be able to live and function, but the use of hands for dexterity work like writing was going to be limited or none. Like many children with extra parts due to development mutations, Wyatt's extra thumbs were removed a year later thanks to the support and help of the Shriners Children's Hospital, located in St. Louis.
However, regardless of what the medical experts and doctors thought at the time, Wyatt wasn't keen on agreeing with their conclusion about his recovery. Instead, some five years later, Wyatt decided to become an author and write his first book. The story was about his experience at the Shriners' Hospital, from what he could remember, and what he was told about what occurred there to help him. Even more surprising, the book gained enough support to be published, and it's now in circulation.
The story of Wyatt's surgery trip covers all the different procedures he had to go through as well as his perspective of the doctors. It's a kid's view of the world clearly, and Wyatt wanted to show other kids not only could he prove medical experts wrong, but write a book doing so as well. His parents think Wyatt just rocks something huge. It's a classic outcome of what a child can pursue if he's not stopped first and prevented from achieving the "impossible."
The Shriner impact is a family thing for Wyatt and his parents as well. Wyatt's grandfather on his mother's side was a Shriner for a half century. Seeing the program give back personally to the family was a work effort coming full circle because of all the years of volunteering and support his grandfather provided Shriners before Wyatt was ever born. In the same vein, some of the profits from Wyatt's book sales will go right back to the Shriners, as Wyatt and his family wanted. It's a sense of paying forward for the next child that needs help like what Wyatt received for his hands.
And, as for Wyatt, he's off to his next adventure and challenge. His hands are doing just fine, and he's taking on new ideas for his next books as well.