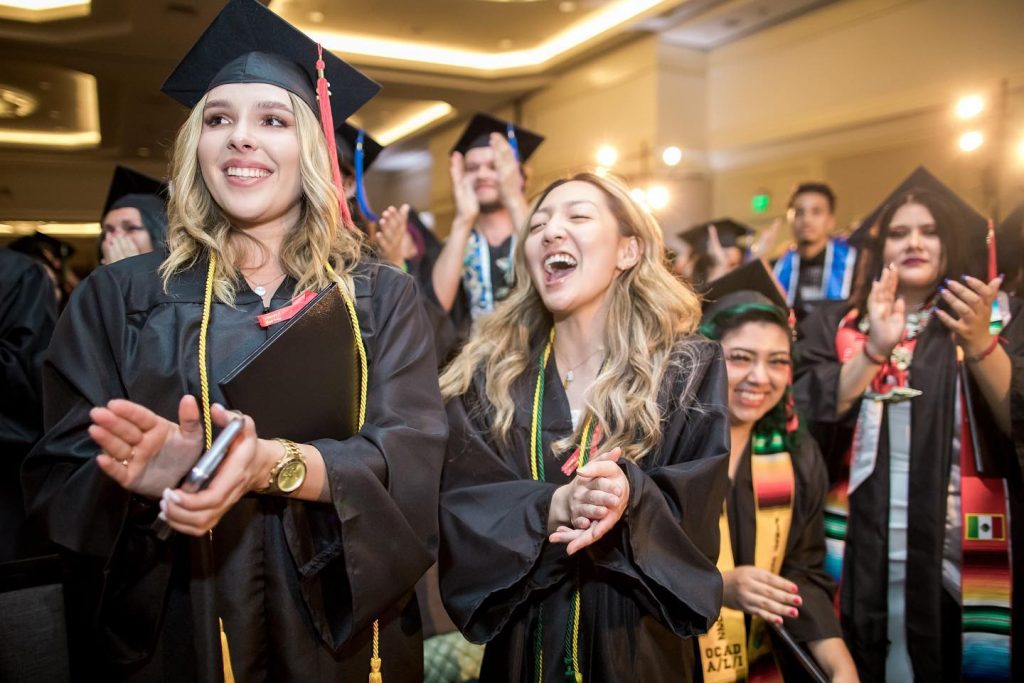 Otis College Class of 2022 Graduates Debt-Free Thanks To Snapchat Founder
May is the time of year that welcomes summer as well as graduates from schools all over the country. Otis College of Art and Design is no exception, producing yet another annual class of accomplishments, ready to hit the world with new talent, lots of zeal and a boatload of student loan debt. However, for one class this year from Otis, they will be able to hit the job market without a major, familiar burden on their backs. Instead, this year's class was able to graduate with a huge advantage versus their peers.
Otis College is an anomaly in the higher education world. Unlike many of the universities that it competes with, the art and design school has a student body that is 77 percent color. And, also, unlike other schools, 9 out of 10 students at the College depend on financing to help pay their way through to a degree. While the College is proud of its curriculum, even President Charles Hirschhorn, the school's top executive, notes that the financial aid burden can't be ignored. He said as much in the commencement speech this year, acknowledging that the financial burden of debts needing to be repaid limits graduates from what they can fully achieve saddled with the need to pay bills.
As a result, 2022 was going to be different. Instead of the usual graduation, where everyone marches in formal caps and gowns, receives their symbolic degree folder, and then buckles down a week later to find a job as soon as possible, this year's class received one more educational gift: not outstanding financial aid debt. That obligation for each of the graduates that was eligible was paid off by the CEOs of Snap Inc. and KORA Organics. Evan Spiegel and Miranda Kerr donated their funds to help out the graduating class and give the departing students the ability to hit the work world debt-free.
The gift was not out of the blue; Spiegel had attended Otis for a number of classes prior to transferring to Stanford University. From there, he jumped into starting Snapchat and turned himself into a billionaire. At age 31, his estimated worth is something over $5 billion. Spiegel and his wife, Miranda Kerr, chose to make the donation back to the school, in effect paying off the student debt of 285 graduates, essentially the class of 2022 from Otis College.
No surprise, the graduates were floored. Even President Hirschhorn was emotional, trying to keep his composure to continue the speech after hitting the zenith announcement during the commencement. The gift was no small measure; per the U.S. Department of Education, the average graduate from Otis College typically carried $27,000 in student loan debt.
One student summed up the impact of the gift, "If it is really gone, it puts me so much ahead," said Farhan Fallahifiroozi.
A Teen's Inspiring Journey to Morehouse College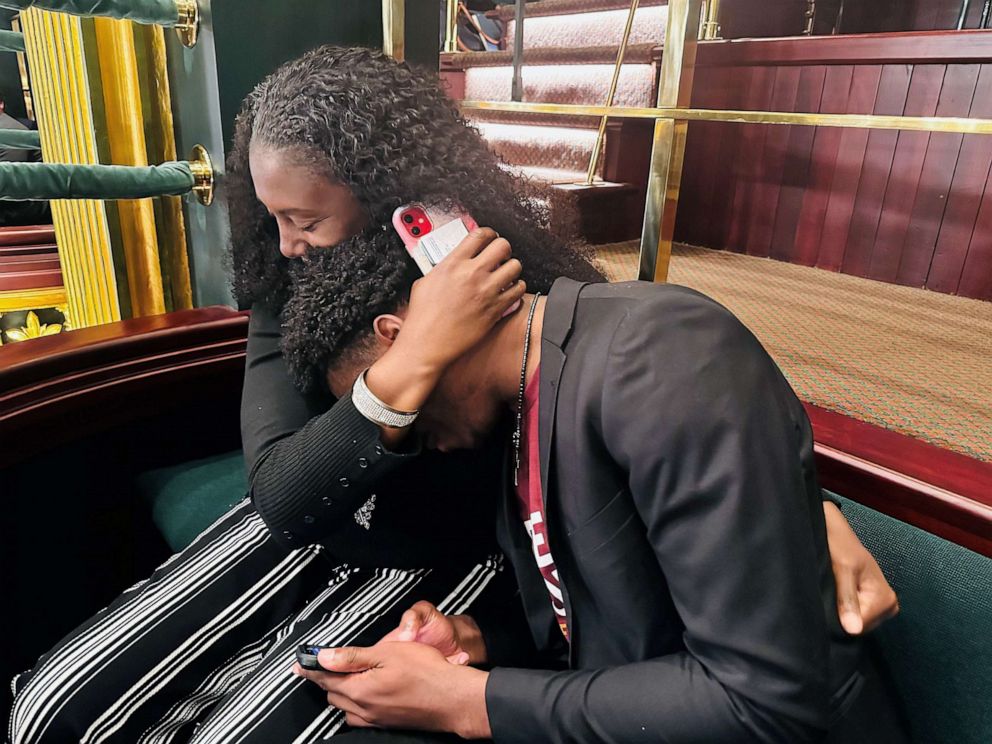 Imagine the feeling of accomplishing your dreams after years of hard work and dedication. That's exactly what happened to Amir Staten, a remarkable teenager whose video celebrating his acceptance into Morehouse College went viral. His infectious joy captured the hearts of people around the world, and it's not hard to see why.
Morehouse College, located in Atlanta, Georgia, has a long and prestigious history. Established in 1867, it is a historically black college and one of the oldest educational institutions for African Americans. The college was founded with a mission to provide a quality education and develop strong leaders who would go on to make a positive impact on society.
Amir's acceptance into Morehouse College is a testament to his perseverance and commitment to his studies. Not only did he receive an acceptance letter, but he was also granted a full ride scholarship. This scholarship covers the cost of tuition, which amounts to around $51,000 per year. This incredible opportunity has lifted a significant financial burden off Amir's shoulders, allowing him to focus on his education and future aspirations.
In addition to the full ride scholarship, Amir was named one of 15 Bonner Scholars. The Bonner Scholarship is a prestigious program that emphasizes the importance of community service. To maintain this scholarship, students must maintain a minimum GPA of 2.5 and contribute 10 hours of community service each week. It is a great honor for Amir to be chosen as one of these scholars, highlighting his dedication to making a positive difference in his community.
Amir's hard work throughout high school has been nothing short of exceptional. He consistently achieved honor roll grades, demonstrating his commitment to academic excellence. But his accomplishments didn't end there. Amir also took on leadership roles as the head of the Black Student Union, where he worked to promote inclusivity and raise awareness about important social issues. Additionally, he served as the captain of his school's basketball team, showcasing his discipline, teamwork, and determination.
Amir's accomplishments have not only made his family proud but have also inspired those around him. His mother expressed her admiration for his efforts, saying, "He has gone above and beyond what is expected of him." With his acceptance into Morehouse College, Amir can finally take a deep breath, knowing that his hard work has paid off.