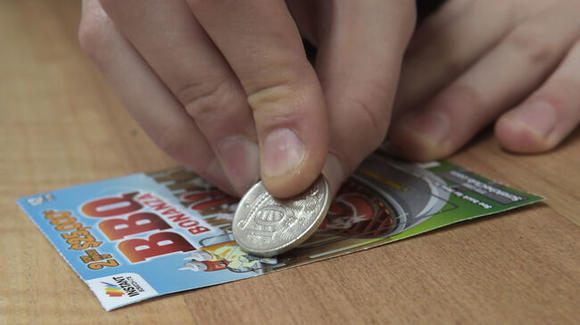 Open-heart Surgery Patient Wins Million Dollar Lottery From Ticket Received in a Get Well Card
Some people will use all sorts of algorithms to determine what the following winning lottery number will be, while others say it comes to them in a dream. Others tried for years to no avail.
However, some lottery players randomly select numbers, those who bought a ticket by chance, and even those who got the lottery ticket as a gift.
The latter is the case for a Massachusetts resident whose friend chose to send him a lottery ticket amid his life-threatening heart procedure at a hospital. If you never believed in miracles, this story might change your stance for even a moment as you read about the dramatic events surrounding the lottery ticket.
Lottery authorities say a Massachusetts man starting to recover from open-heart surgery managed to win a $1 million award on a scratch-off ticket presented to him by a buddy.
As shown in a press statement from the Massachusetts State Lottery Commission, three lottery scratch tickets were presented to the ailing Alexander McLeish by a friend inside a greeting card wishing him a speedy recovery earlier in the month.
A series of dramatic events then followed. As McLeish rubbed off the first set of letters on the scratch card, the first three letters on it represented his initials: A, W, and M. In the process of completing the five million dollar 100X Cashword game, which involved ensuring the letters and words on the ticket matched, he came across the word "heart" in the lower section of the ticket. It was a lot for a man who suffered from a heart condition.
The man walked away with a million dollars in the game's second-largest prize. The 20 dollars scratch-off lottery ticket has a total of ten lucky winners, with this year's grand prize being five million.
It was not McLeish's first win on a friend's ticket. According to lottery officials, he won a thousand dollars on a lottery ticket he received as a birthday present from a friend a few years ago.
McLeish picked the cash payout when he won a million dollars on Friday. As shown in the press statement, he obtained a one-time deposit of 650 thousand dollars.
According to an Investopedia article, the odds of winning a lottery vary greatly depending on which one you choose to play. As of November 2021, the chances of winning a Powerball drawing were one in 292.2 million. Put this into perspective by looking at the following:
If you believe the odds, your chances of dying in a catastrophic storm, being stung by a killer bee, wasp, or hornet, or being struck by lightning are all higher than winning the lottery. As far as most people are concerned, the chances of these things happening to them are meager.
Even though the odds of winning the lottery are extremely low, people continue to play. Roughly half of all American adults will spend more than a thousand dollars a month in the expectation of winning the lottery.
Adults who gambled in their local area increased by 40 percent when a lottery was brought into play, on average, every time. A significant proportion of lottery revenue comes from a small number of players in some states.
According to the latest stats from the North American Association of State and Provincial Lotteries, a Minnesota survey suggests that 20 percent of its lottery players account for 71 percent of lottery income. In Pennsylvania, 29 percent of the players accounted for 79 percent of revenue (NASPL).
In the meantime, there's no word yet on whether Mcleish will give any of the prize money to his friend who bought him the tickets.
Christmas Eve turned into an Elk-Rescue for Hours on a Frozen River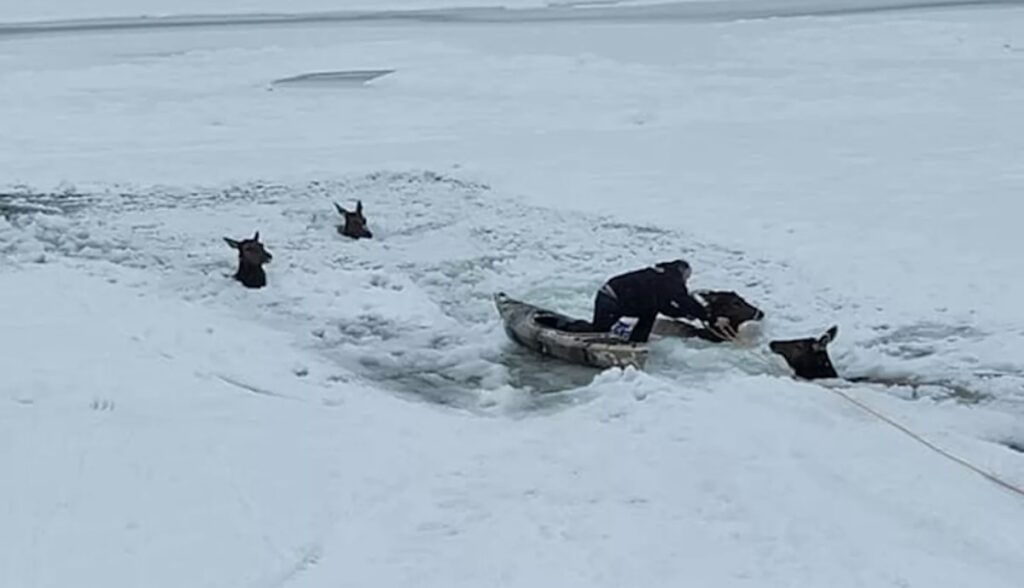 Elks are not usually keen on human companionship, and understandably so. However, after a dating rescue recently which saved several of them from being frozen to death, the Elk community might become more welcoming or not.
Either way, humans can certainly go out on a limb or relatively thin ice to rescue animals, even during Christmas.
Several dozen elk were found frozen to death in the Kettle River in Barstow, Washington, on Christmas Eve, according to the Ferry County Sheriff's office.
Coyote hunters Jeff Stuart and Jordan Fish came across a herd of cows and calves who had become stranded in the ice. About 40 elk had gathered on the other side of the river in a large pack. When they observed what occurred to the first 12 people, they either crossed successfully or decided not to.
Rylee Stuart, Jeff's wife, received a phone call informing him that he was on his way to Barstow to grab some rope to assist the stranded animals.
The number of rescuers climbed rapidly.
More than two dozen individuals helped Rylee and her family rescue the elk from the river, wrap them in blankets, and keep them warm by fire towards the end of the day.
Rylee told the media that, "We had to catch the animals and furthermore try to loosen them the moment they reached the river bank, without getting… kicked." "It wasn't the simplest process," she said.
One rescuer fractured his hand, another slipped into the icy water, and one was kicked in the back of the head by an elk while trying to save a group of people.
However, someone told them that no officers were available for an elk rescue. Rylee stated this in her interview. Officer Severin Erickson of Fish and Wildlife District 1 drove from Newport, two hours away, to aid the rescue operation.
"Bizarre" was the word Erickson used to describe the sight of three elk eating hay while standing next to humans. He believes that the animals' fear of humans reduced due to hypothermia and shock, according to Erickson.
Around eight o'clock that evening, the rescue finally came to an end after the sun had set. In the end, four calves and two cows died, while four cows and two calves escaped with the approval of Fish and Wildlife.
One of the elk was particularly noteworthy to Rylee. On reaching the riverbank, the calf was helpless and unable to stand. Her rescuers draped blankets over her and dragged her up close to the raging inferno. Her limbs had shifted.
She looked like she was on the verge of dying for several hours. After some time, she was able to walk on her own. Lucky was the moniker given to her by the rescuers.
You can't help but cry when you think about all you did to help these animals. "We laid with them, gave them CPR, and even cried over them!" Rylee made the statement.
Although no one expected to spend Christmas Eve in the frigid weather, rescuing elk from the river, this was an extraordinary event for everyone.