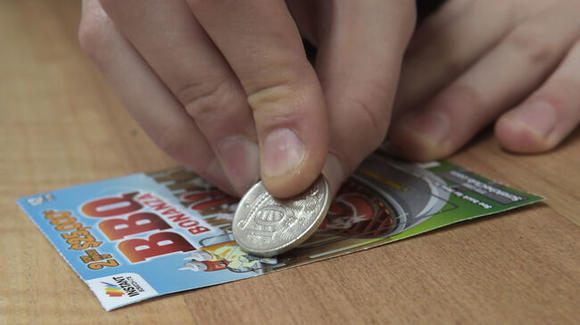 Open-heart Surgery Patient Wins Million Dollar Lottery From Ticket Received in a Get Well Card
Some people will use all sorts of algorithms to determine what the following winning lottery number will be, while others say it comes to them in a dream. Others tried for years to no avail.
However, some lottery players randomly select numbers, those who bought a ticket by chance, and even those who got the lottery ticket as a gift.
The latter is the case for a Massachusetts resident whose friend chose to send him a lottery ticket amid his life-threatening heart procedure at a hospital. If you never believed in miracles, this story might change your stance for even a moment as you read about the dramatic events surrounding the lottery ticket.
Lottery authorities say a Massachusetts man starting to recover from open-heart surgery managed to win a $1 million award on a scratch-off ticket presented to him by a buddy.
As shown in a press statement from the Massachusetts State Lottery Commission, three lottery scratch tickets were presented to the ailing Alexander McLeish by a friend inside a greeting card wishing him a speedy recovery earlier in the month.
A series of dramatic events then followed. As McLeish rubbed off the first set of letters on the scratch card, the first three letters on it represented his initials: A, W, and M. In the process of completing the five million dollar 100X Cashword game, which involved ensuring the letters and words on the ticket matched, he came across the word "heart" in the lower section of the ticket. It was a lot for a man who suffered from a heart condition.
The man walked away with a million dollars in the game's second-largest prize. The 20 dollars scratch-off lottery ticket has a total of ten lucky winners, with this year's grand prize being five million.
It was not McLeish's first win on a friend's ticket. According to lottery officials, he won a thousand dollars on a lottery ticket he received as a birthday present from a friend a few years ago.
McLeish picked the cash payout when he won a million dollars on Friday. As shown in the press statement, he obtained a one-time deposit of 650 thousand dollars.
According to an Investopedia article, the odds of winning a lottery vary greatly depending on which one you choose to play. As of November 2021, the chances of winning a Powerball drawing were one in 292.2 million. Put this into perspective by looking at the following:
If you believe the odds, your chances of dying in a catastrophic storm, being stung by a killer bee, wasp, or hornet, or being struck by lightning are all higher than winning the lottery. As far as most people are concerned, the chances of these things happening to them are meager.
Even though the odds of winning the lottery are extremely low, people continue to play. Roughly half of all American adults will spend more than a thousand dollars a month in the expectation of winning the lottery.
Adults who gambled in their local area increased by 40 percent when a lottery was brought into play, on average, every time. A significant proportion of lottery revenue comes from a small number of players in some states.
According to the latest stats from the North American Association of State and Provincial Lotteries, a Minnesota survey suggests that 20 percent of its lottery players account for 71 percent of lottery income. In Pennsylvania, 29 percent of the players accounted for 79 percent of revenue (NASPL).
In the meantime, there's no word yet on whether Mcleish will give any of the prize money to his friend who bought him the tickets.
AI, Childhood Images and a Holocaust Survivor Finding Her History Again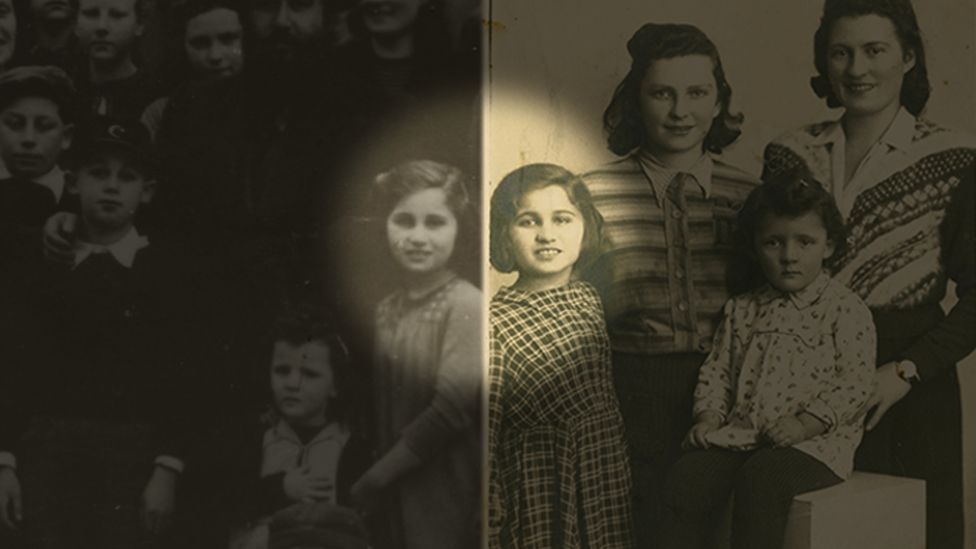 The first half the 20th century was not a good one for Blanche Fixler. As a Jew, she was a target for the Nazis, who succeeded in killing at least 6 million of her countrymen. They were so close to Fixler, at one point she was hiding underneath a bed trying not to breathe. Had she made a noise, the Nazi troops searching the room she was in would have grabbed her in an instant. Through luck, fear, feistiness and perseverance, Fixler survived the Holocaust.
Now, almost some 80 years later, Blanche Fixler is relieving history thanks to artificial intelligence, or AI. A program written by Daniel Pratt, also known as a engineer at Google, has become extremely effective at matching people's faces to their parts in history. In fact, it was so effective, it had a direct impact on Fixler; the software found her face in a historical image from the war period that no one previously knew was Blanche at all. She was just another face of thousands lost until she wasn't.
Dubbed "Numbers to Names," Pratt's program relies on the technology of facial recognition to do its work. While a person's appearance might change over time, their facial structure doesn't. And that makes for a comparable identification when the details are run through the thousands of calculations per second via the software.
In some respects, the software works with the logic of connecting dots. As it makes connections, it builds on that library and makes more connections. Many photos may have one or even two connections, but they still have five or a dozen more than are unknown. By constantly running and making new connections, the software persistently whittles away at the challenge. As it turned out, one of those successes was Blanche Fixler.
Blanche Fixler today is at the ripe age of 86. She is a world away from Germany and Poland and the nightmare she lived through, ensconced in the urban distance of New York. However, thanks to Pratt's program, Fixler has now been identified as a child in two historical photos. Pratt's software did the hard work and connected the dots.
Among the many who were grabbed, rounded up and killed in Poland, Fixler's entire family were victims of the Nazis. At the time, Blanche's name was Bronia to her family, but that was left in the past as she survived the war. Her luck was made possible by an aunt who hid Fixler from the soldiers regularly looking for Jews in hiding. When Fixler saw the photos that had her in them, she also identified her aunt as well as other relatives. That in turn creates more connections that Pratt and those using the software can benefit from in their ongoing work of identification.
The work has been partnered with the U.S. Holocaust Memorial Museum, and it continues to be worked on to provide closure and dignity for the thousands of families related to the victims of the Holocaust. By personalizing the faces of the 6 million, they gain a confirmed history versus being nameless and unknown among the masses lost.