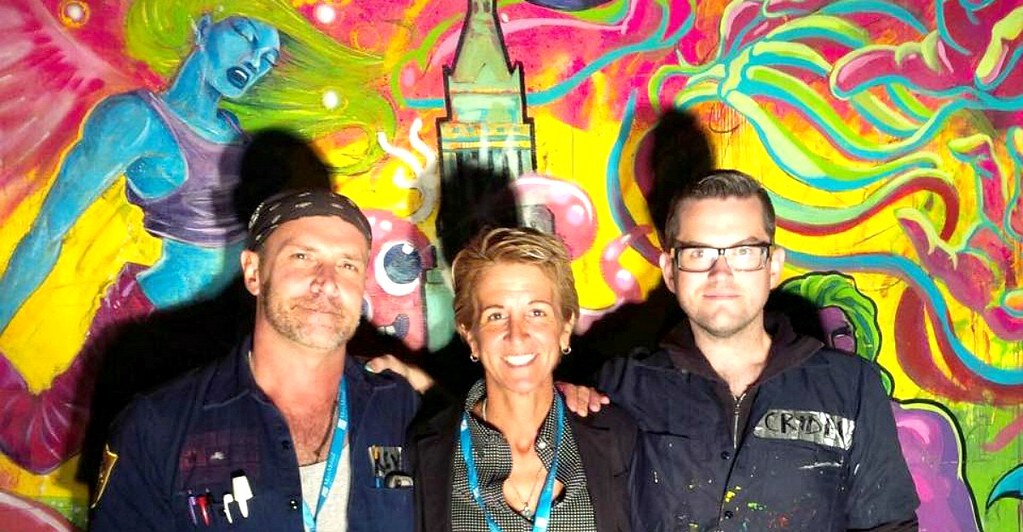 One Person's Love of Street Art Changes Cleveland Forever Through Non-Profit and Advocacy Work.
Have you ever been walking down the street when you noticed a bit of graffiti? Graffiti is a form of art that has been ingrained into our society since it first began. With that being said, our concept of modern graffiti can probably be traced back to a young student from Philadelphia named nicknamed Cornbread, way back in 1967. Even though graffiti can be used to wreck public spaces and cause business owners serious headaches, the art can also be used for good. Stamy Paul is a citizen of Cleveland, OH, who fell in love with graffiti. Wanting to have a custom mural painted for her home, Stamy began to reach out to graffiti artists in the city. Despite having a town covered in the art, she couldn't find anyone to take up her commission. This is what led Stamy to establish the nonprofit foundation, Graffiti HeArt.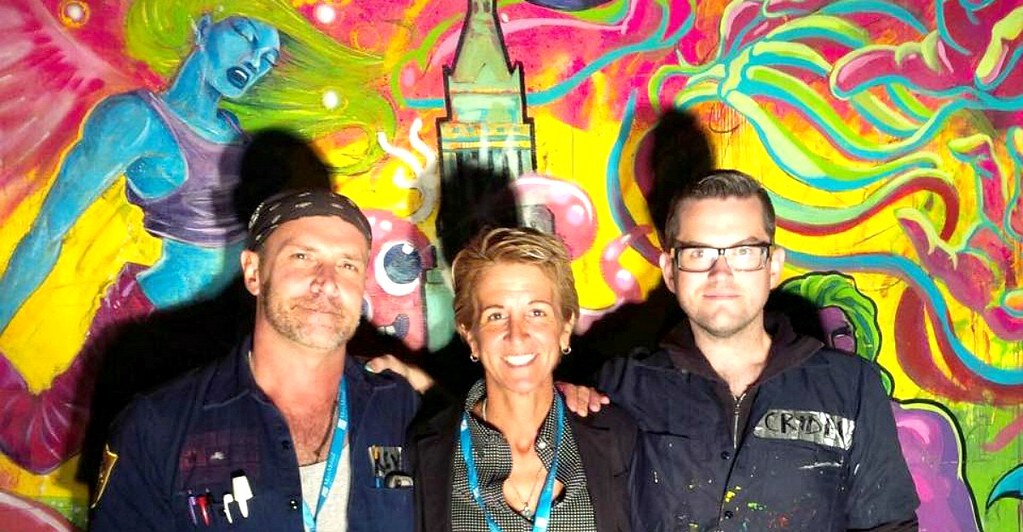 As a fan of graffiti, Stamy wanted to create a situation where these street artists could flourish without fear of repercussions. Stamy decided to establish Graffiti HeArt in 2013 with the goal of helping to revitalize Cleveland and the surrounding areas. Stamy's work with Graffiti HeArt has helped to put a spotlight on the hard work of talented artists in the area. The funds gained through the nonprofit are given to children from underserved communities who have had an interest in graffiti. Stamy, like many others, believes that graffiti can translate to a real-world career with a variety of similar professional tracks available. Through Graffiti HeArt, Stamy is able to give these talented artists an outlet and a road map to future opportunities.
Along with her work on the streets, the team at Graffiti HeArt has partnered with the Cleveland Institute of Art and their pre-college program. The course lasts for two weeks and is designed around helping the aforementioned underserved artists to improve their skills while establishing a professional portfolio. Rather than simply allowing these children to get punished for their love of art, they now have a safe and legal place to practice it with a potential career just around the corner. Graffiti HeArt is also accepting of interns through their volunteer internship program. Through this program, chosen artists get the opportunity to create murals that will be promoted and elevated by the city as well as the Graffiti HeArt non-profit. One example of such a mural is the Welcome to Cleveland piece that was created by Victor Ving, an artist from Brooklyn.
Thanks to Stamy's continued efforts with the non-profit, more people than ever are being introduced to graffiti as a valid art form rather than a public nuisance. The kids practicing the art are being afforded new opportunities while Stamy helps the city of Cleveland to nurture and reinvigorate aspects of the urban area. All told, Stamy Paul is doing her best to bring Cleveland together through art and communal collaboration. We could always use more stories like this!
Walmart Aims to Save Pollinators, Makes Massive Change to Supply Chains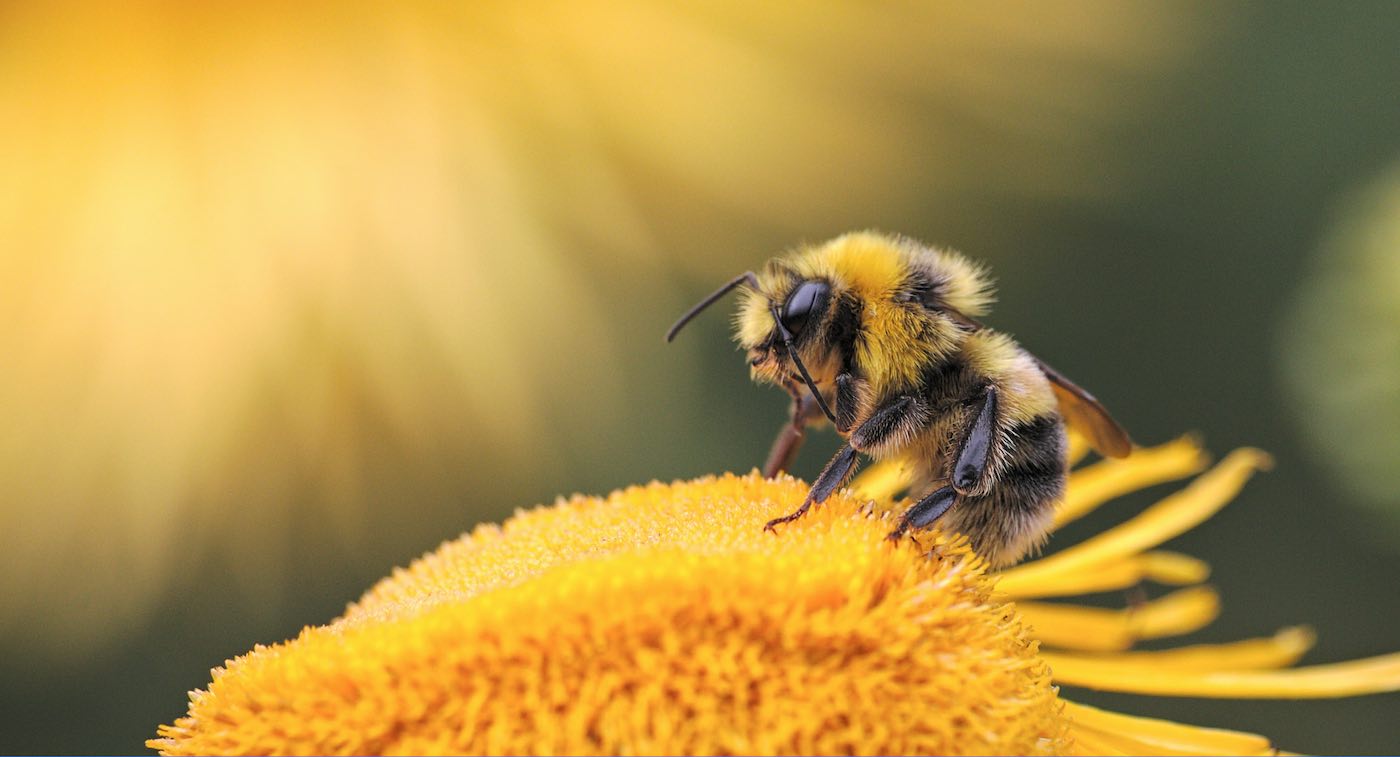 Were you to tune in for any number of apocalyptic or post-apocalyptic films in the past decade, you'd likely hear a storyline or two revolving around bees. Specifically, you'd hear stories about how the loss of bees in the wild can lead to wholesale catastrophe to ecosystems far and wide.
Bees play a pivotal role within our environment as pollinators, joining butterflies, beetles, and birds. Without these pollinators, the ecosystem as we know it would no longer function. As Walmart is one of the largest corporations on the planet, even the smallest change within their supply chain can have a butterfly-like effect across the planet. A new announcement from Walmart would reveal that they are introducing a pollinator health effort to support these important creatures.
Largest Pollinator Health Effort
As Walmart is one of the largest corporations on the planet, it stands to reason that they'd opt to produce one of the largest pollinator health efforts as well. Walmart announced a new commitment to reduce the threats aimed most directly at pollinators. These efforts by Walmart are going to take many different forms, though one area of focus is on integrated pest management, or the habits and practices revolving around expanding these key habitats while reducing pest threats.
According to Walmart, the U.S. branch of the company will pull 100% of its floral and fresh produce from suppliers that adopt and integrate the pest management practices highlighted above. As America's largest retailer, what Walmart decides to do can potentially set the tone for discussions revolving around pollinators and corporations in the future. Right now, the alleged goal is to integrate these IPM practices by 2025, at least according to an unnamed third party.
More than just focused on a single aspect of their supply chain, Walmart is actually taking a shot at several areas where they can reduce potential pollinator threats. According to Martin Mundo, Head of Produce Sourcing at Walmart U.S, Walmart is pushing suppliers to phase out and eliminate their use of nitroguanidine neonicotinoids and chlorpyrifos pesticides. Phasing out these problematic pesticides could lead to an industry-wide shift as consumers expect more from corporations.
While Walmart is uniquely focused on pesticides, that is far from the only area that they are addressing pollinator threats. Mundo wrote on the Walmart website that the chain would also begin to phase out and avoid selling "invasive plant species" within their retail locations. Mundo went on to add that Walmart would begin working with solar developers in order to craft pollinator habitats, similar to those found in Laurens, South Carolina.
Working With the Walmart Foundation
Leading the way in the philanthropic fields hasn't been what Walmart is most known for. With that being said, the Walmart Foundation continues to work with farmers and cultivators around the country to enact positive changes for the environment. Most recently, the Walmart Foundation pushed funding toward the Cornell Lab of Ornithology in order to further its studies and work collecting science data from citizens and local monitors.
Acquiring local data and inputting it at the Cornell Lab of Ornithology will allow scientists and researchers to better approach conservation planning in the future. Conservation planning is vital to the long-term health and vitality of our natural wonders, including the animals and insects therein.
Bees are known to be vital to our plane and if corporate leaders like Walmart understand that, hopefully, others will too. For now, we look to Cornell and to the various pollination partners under the Walmart umbrella while we wait to see if results begin to manifest!