One Person's Love of Street Art Changes Cleveland Forever Through Non-Profit and Advocacy Work.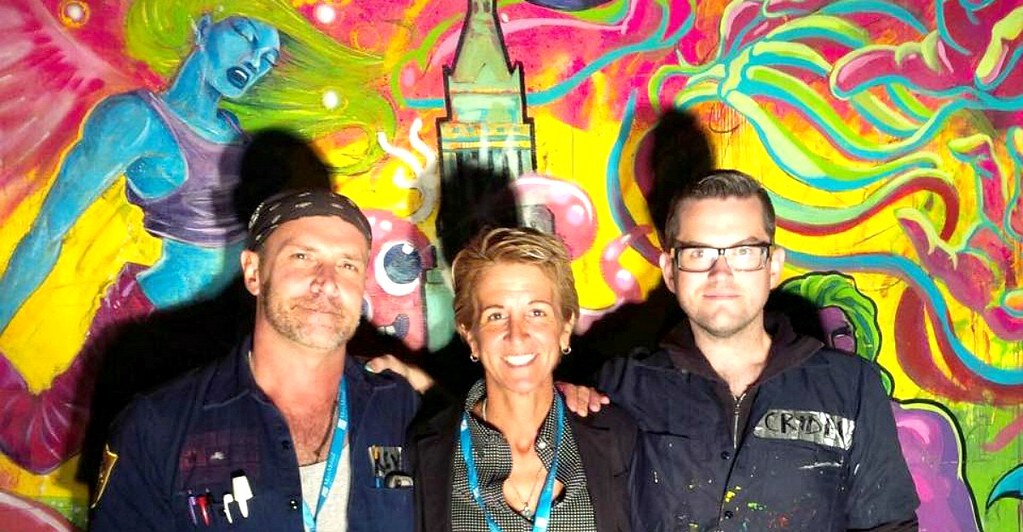 Have you ever been walking down the street when you noticed a bit of graffiti? Graffiti is a form of art that has been ingrained into our society since it first began. With that being said, our concept of modern graffiti can probably be traced back to a young student from Philadelphia named nicknamed Cornbread, way back in 1967. Even though graffiti can be used to wreck public spaces and cause business owners serious headaches, the art can also be used for good. Stamy Paul is a citizen of Cleveland, OH, who fell in love with graffiti. Wanting to have a custom mural painted for her home, Stamy began to reach out to graffiti artists in the city. Despite having a town covered in the art, she couldn't find anyone to take up her commission. This is what led Stamy to establish the nonprofit foundation, Graffiti HeArt.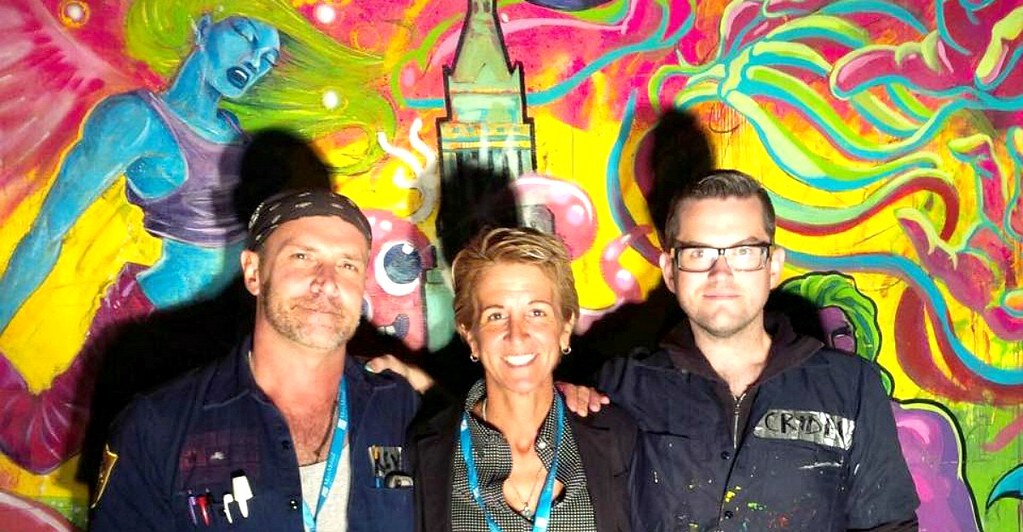 As a fan of graffiti, Stamy wanted to create a situation where these street artists could flourish without fear of repercussions. Stamy decided to establish Graffiti HeArt in 2013 with the goal of helping to revitalize Cleveland and the surrounding areas. Stamy's work with Graffiti HeArt has helped to put a spotlight on the hard work of talented artists in the area. The funds gained through the nonprofit are given to children from underserved communities who have had an interest in graffiti. Stamy, like many others, believes that graffiti can translate to a real-world career with a variety of similar professional tracks available. Through Graffiti HeArt, Stamy is able to give these talented artists an outlet and a road map to future opportunities.
Along with her work on the streets, the team at Graffiti HeArt has partnered with the Cleveland Institute of Art and their pre-college program. The course lasts for two weeks and is designed around helping the aforementioned underserved artists to improve their skills while establishing a professional portfolio. Rather than simply allowing these children to get punished for their love of art, they now have a safe and legal place to practice it with a potential career just around the corner. Graffiti HeArt is also accepting of interns through their volunteer internship program. Through this program, chosen artists get the opportunity to create murals that will be promoted and elevated by the city as well as the Graffiti HeArt non-profit. One example of such a mural is the Welcome to Cleveland piece that was created by Victor Ving, an artist from Brooklyn.
Thanks to Stamy's continued efforts with the non-profit, more people than ever are being introduced to graffiti as a valid art form rather than a public nuisance. The kids practicing the art are being afforded new opportunities while Stamy helps the city of Cleveland to nurture and reinvigorate aspects of the urban area. All told, Stamy Paul is doing her best to bring Cleveland together through art and communal collaboration. We could always use more stories like this!
Zookeepers Set Up Camera And Capture Pregnant Rhino Giving Birth Without Any Assistance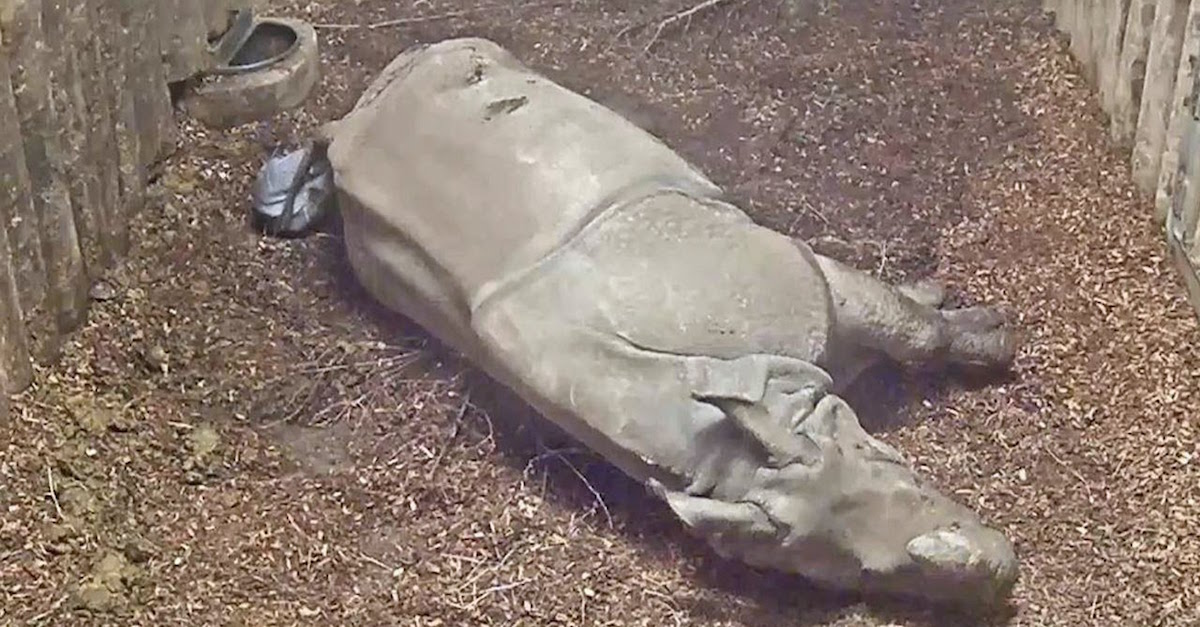 For a whopping sixteen months, Asha carried her baby in her womb. Asha, a rare greater one-horned rhinoceros, lives at the Chester Zoo in Cheshire, England. Luckily, her labor and delivery were much quicker than the gestational period was for her baby Rhino to come into the world.
After only about 20 minutes of labor, Asha successfully delivered a healthy male calf in the early morning hours on May 3, 2018, at her home at the Chester Zoo. The staff at the zoo were able to capture Asha's labor and delivery on video. The mama had an easy delivery on the floor of her enclosure and did not require assistance from the staff as she labored and brought her 132-pound baby boy. Once he is fully grown, Asha's son will balloon to an eye-popping two tons plus in weight!
Guests of the Chester Zoo were excited to visit the little rhino and his mama in their exhibit. Asha's baby is named Akeno which means "beautiful sunrise." Along with his birth, Akeno's first steps were also caught on tape along with snuggles with his 11-year-old mother Asha. They are a hit at the zoo and seem to be getting along well.
The staff at the well-visited zoo have been working towards keeping beautiful animals like Asha and baby Akeno together and better protected. One-horned rhinos are one-horned rhinos that are endangered at this point in a critical way and the staff is hoping the miraculous birth will not only attract visitors to the zoo but will draw attention to their work on this front. Animals like Asha and baby Akeno are the object of hunters who illegally poach them to be able to obtain their horns and sell them. There is a market for them as they are used in traditional Chinese medicine. A hunter can sell a single horn on the Asian black market for around $65,000 United States dollars. Even more offensive is the fact that wealthy hunters simply want the horns to hang on their walls and show off to friends as a status symbol of wealth and popularity.
According to a staff member of the Chester Zoo, not long ago there were less than 200 greater one-horned rhinoceros in the wild.
"They were hunted almost to extinction. Just in time steps were taken to protect them. Now there are about 2,600, but they still face threats in India and Nepal… it's important we do all we can to stop their numbers going down to critical levels again."
As the staff and many others work hard to fight against the illegally poaching of these beautiful animals, Asha and Akeno, who appears like he is dressed in a dark gray suit of armor, are enjoying their stay at the zoo and the many delighted visitors they come into contact with each day. The birth of Akeno on video has drawn more new visitors to the Chester Zoo and everyone seems to be happy with this new situation.