One Person's Love of Street Art Changes Cleveland Forever Through Non-Profit and Advocacy Work.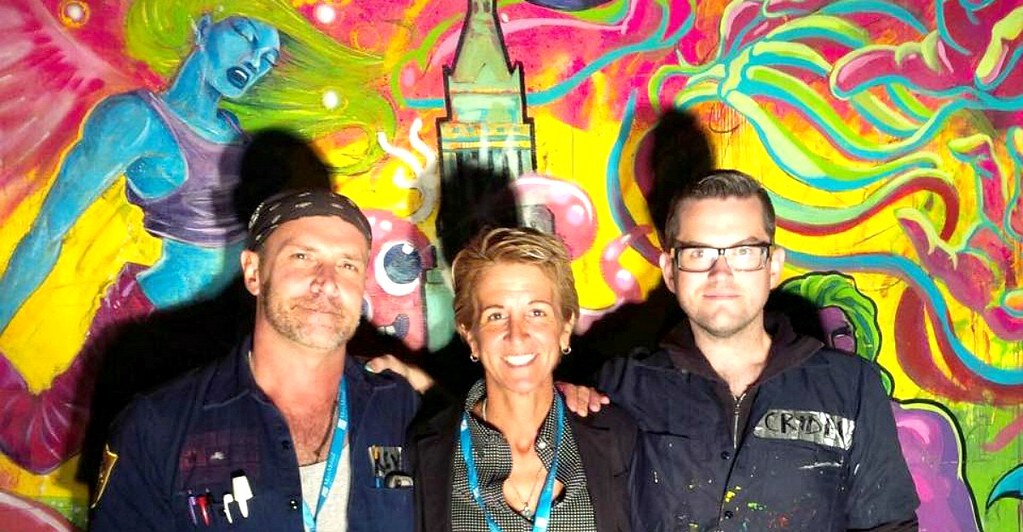 Have you ever been walking down the street when you noticed a bit of graffiti? Graffiti is a form of art that has been ingrained into our society since it first began. With that being said, our concept of modern graffiti can probably be traced back to a young student from Philadelphia named nicknamed Cornbread, way back in 1967. Even though graffiti can be used to wreck public spaces and cause business owners serious headaches, the art can also be used for good. Stamy Paul is a citizen of Cleveland, OH, who fell in love with graffiti. Wanting to have a custom mural painted for her home, Stamy began to reach out to graffiti artists in the city. Despite having a town covered in the art, she couldn't find anyone to take up her commission. This is what led Stamy to establish the nonprofit foundation, Graffiti HeArt.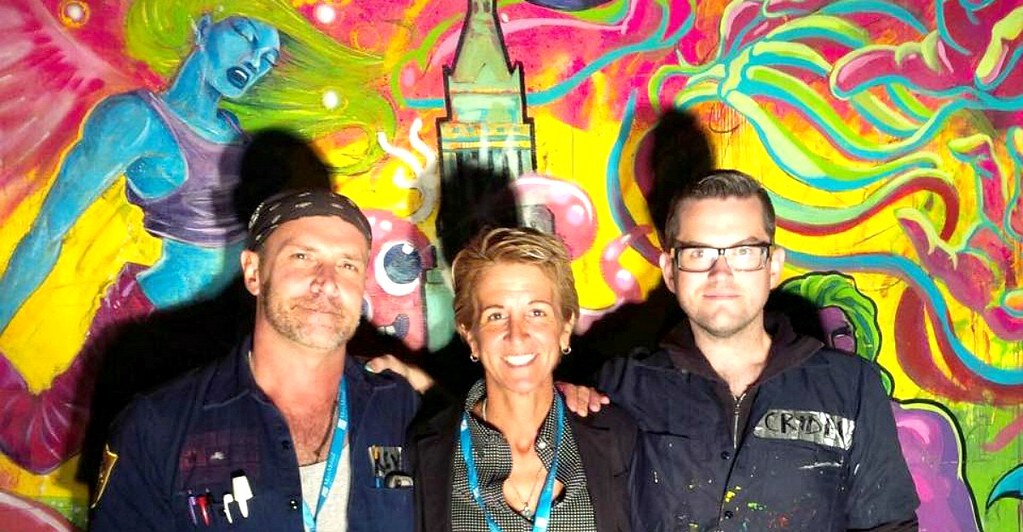 As a fan of graffiti, Stamy wanted to create a situation where these street artists could flourish without fear of repercussions. Stamy decided to establish Graffiti HeArt in 2013 with the goal of helping to revitalize Cleveland and the surrounding areas. Stamy's work with Graffiti HeArt has helped to put a spotlight on the hard work of talented artists in the area. The funds gained through the nonprofit are given to children from underserved communities who have had an interest in graffiti. Stamy, like many others, believes that graffiti can translate to a real-world career with a variety of similar professional tracks available. Through Graffiti HeArt, Stamy is able to give these talented artists an outlet and a road map to future opportunities.
Along with her work on the streets, the team at Graffiti HeArt has partnered with the Cleveland Institute of Art and their pre-college program. The course lasts for two weeks and is designed around helping the aforementioned underserved artists to improve their skills while establishing a professional portfolio. Rather than simply allowing these children to get punished for their love of art, they now have a safe and legal place to practice it with a potential career just around the corner. Graffiti HeArt is also accepting of interns through their volunteer internship program. Through this program, chosen artists get the opportunity to create murals that will be promoted and elevated by the city as well as the Graffiti HeArt non-profit. One example of such a mural is the Welcome to Cleveland piece that was created by Victor Ving, an artist from Brooklyn.
Thanks to Stamy's continued efforts with the non-profit, more people than ever are being introduced to graffiti as a valid art form rather than a public nuisance. The kids practicing the art are being afforded new opportunities while Stamy helps the city of Cleveland to nurture and reinvigorate aspects of the urban area. All told, Stamy Paul is doing her best to bring Cleveland together through art and communal collaboration. We could always use more stories like this!
Too Shallow for Swimming With Sharks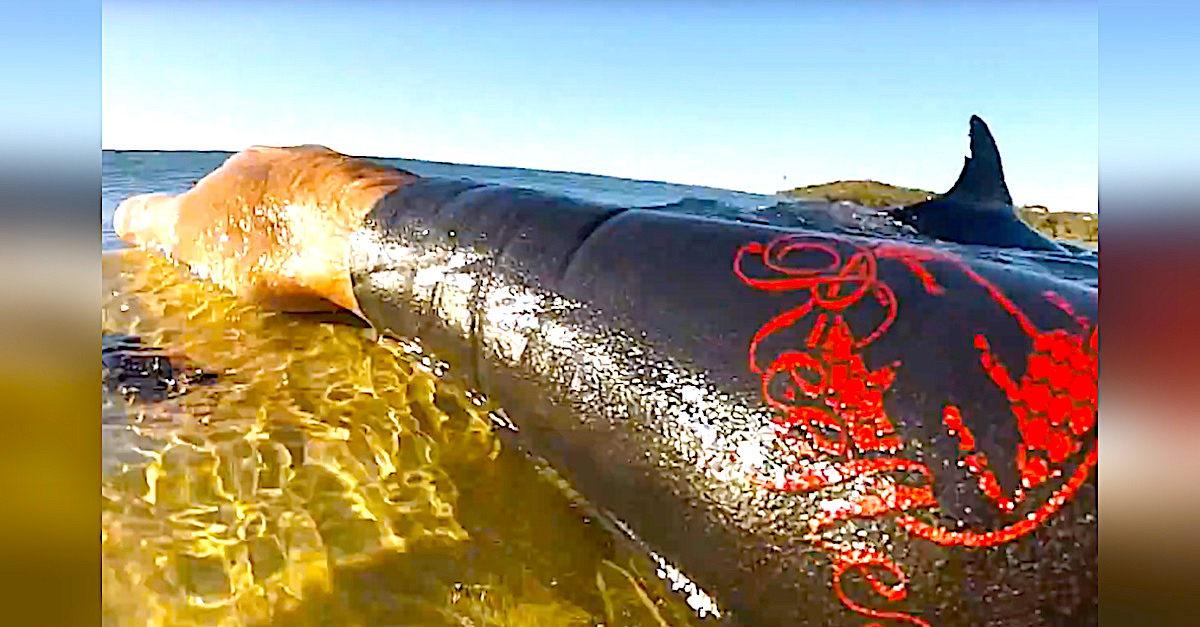 University of Florida student Stefani Luke loved the ocean. She lived to be on the water. She was given a surfboard when she was in high school, but growing up in Ft. Lauderdale didn't offer her much opportunity to ride any exciting waves. Going to college in Gainesville, Florida would provide her with a chance to take weekend trips to the popular beach town, St. Augustine to check out some waves.
One stormy Tuesday, Stefani and some friends heard the news about coastal swells reaching up to five feet. They loaded up their boards and began a caravan. There were 11 kids but only 8 surfboards. She was excited to finally have the chance to use her board on some real waves, but she was also very aware of sharks. She was a biology major, recently working as an intern at the US Fish and Wildlife Service. Most of her work there was done in a lab or in area rivers. The biggest risk at her job had been alligators.
Stefani's love of the ocean and interest in fisheries compelled her to stay abreast of shark activity along the east coast. She knew that in 2019, reports of shark attacks, either provoked or unprovoked, reached nearly 150.
The kids arrived at the beach, ready for some refreshing water and salty air. Today was a day to enjoy a day out of school. They unloaded the boards from their roof racks. Stefani waxed her beloved board alongside her good friends. Since there were more kids there than boards, Stefani offered her board up to a friend to try first. She figured she'd just do a little body surfing to warm up her muscles before fully engaging on her board.
The waves were slightly disappointing. The stories they'd heard about giant waves were exaggerated, topping out at maybe three feet. She swam into the surf and waited. She thought she was a good distance from the surfers with boards. The water was a little colder than expected, and she hadn't brought her wet suit. She swam parallel to the shore for a bit, to warm up. She ended up swimming close to her friend who'd borrowed her board. She waited in the line up, just beyond the breaking point of the waves. She was ready to body surf and catch some waves.
The waves were coming in sets of four. She took the first in a set. It picked her up and she swam with it. As she glided in toward the shore she saw the dark shadow of what she knew was a shark. Everyone knows that you don't panic when you see a shark. You don't thrash around in the water. You don't show signs of distress that signal to a shark that you're easy prey. She forgot all that. All Stefani could think was "I don't want to get eaten by a shark today!" She swam for her life. She swam fast, and probably a little crazy.
The realization of her frenzy made her calm down slightly. She dropped the panicky swimming. She stopped swimming to realize that she was only in about a foot of water! She felt very silly, probably looking like a fool to anyone who might've seen this spectacle.
She stood in the water to see her friend that had borrowed her board. Her friend asked with excitement, "Did you see that shark?!" Stefani acknowledged that she had in fact seen it. Her friend offered her the board back. Stefani declined, "No thanks. I like my legs. I like walking". It was at that moment that Stefani gave her board away. She was done surfing and never tried it again.