One Person's Love of Street Art Changes Cleveland Forever Through Non-Profit and Advocacy Work.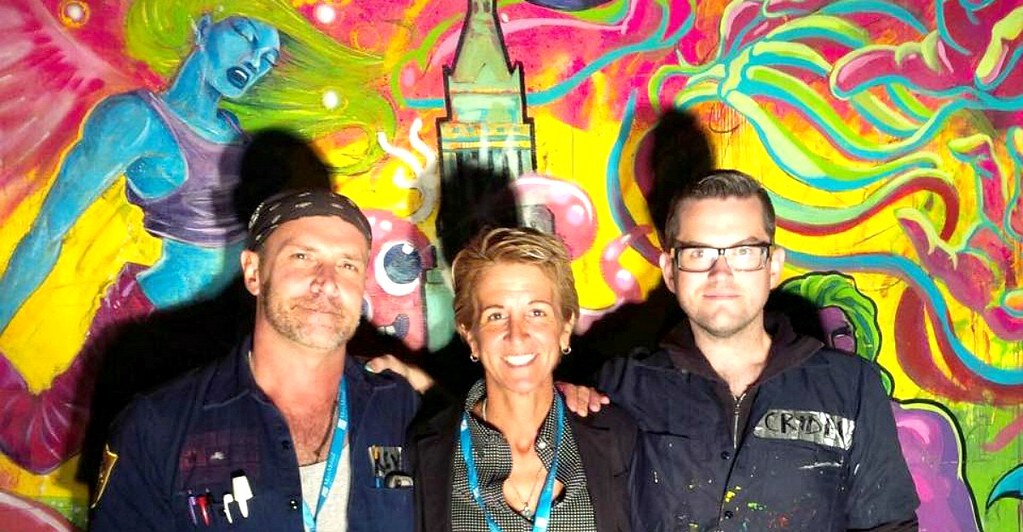 Have you ever been walking down the street when you noticed a bit of graffiti? Graffiti is a form of art that has been ingrained into our society since it first began. With that being said, our concept of modern graffiti can probably be traced back to a young student from Philadelphia named nicknamed Cornbread, way back in 1967. Even though graffiti can be used to wreck public spaces and cause business owners serious headaches, the art can also be used for good. Stamy Paul is a citizen of Cleveland, OH, who fell in love with graffiti. Wanting to have a custom mural painted for her home, Stamy began to reach out to graffiti artists in the city. Despite having a town covered in the art, she couldn't find anyone to take up her commission. This is what led Stamy to establish the nonprofit foundation, Graffiti HeArt.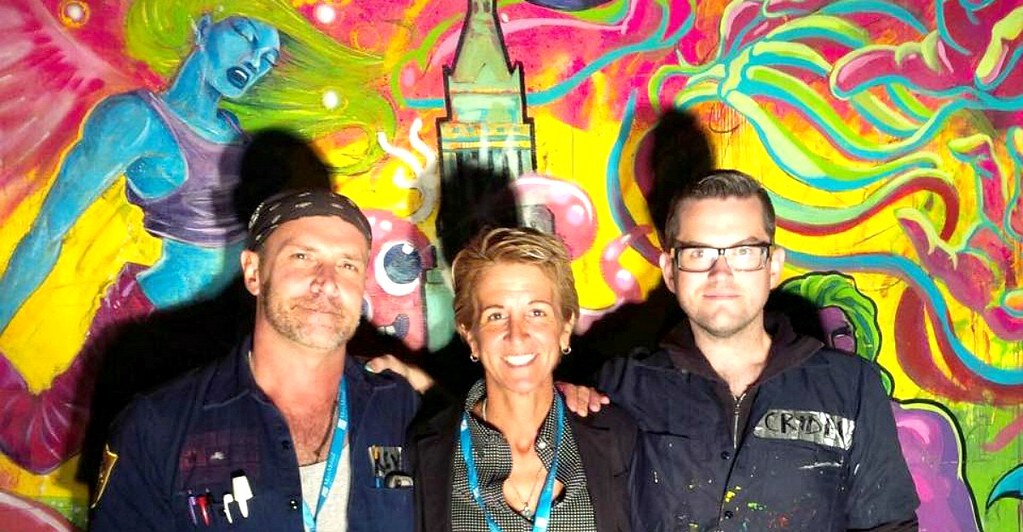 As a fan of graffiti, Stamy wanted to create a situation where these street artists could flourish without fear of repercussions. Stamy decided to establish Graffiti HeArt in 2013 with the goal of helping to revitalize Cleveland and the surrounding areas. Stamy's work with Graffiti HeArt has helped to put a spotlight on the hard work of talented artists in the area. The funds gained through the nonprofit are given to children from underserved communities who have had an interest in graffiti. Stamy, like many others, believes that graffiti can translate to a real-world career with a variety of similar professional tracks available. Through Graffiti HeArt, Stamy is able to give these talented artists an outlet and a road map to future opportunities.
Along with her work on the streets, the team at Graffiti HeArt has partnered with the Cleveland Institute of Art and their pre-college program. The course lasts for two weeks and is designed around helping the aforementioned underserved artists to improve their skills while establishing a professional portfolio. Rather than simply allowing these children to get punished for their love of art, they now have a safe and legal place to practice it with a potential career just around the corner. Graffiti HeArt is also accepting of interns through their volunteer internship program. Through this program, chosen artists get the opportunity to create murals that will be promoted and elevated by the city as well as the Graffiti HeArt non-profit. One example of such a mural is the Welcome to Cleveland piece that was created by Victor Ving, an artist from Brooklyn.
Thanks to Stamy's continued efforts with the non-profit, more people than ever are being introduced to graffiti as a valid art form rather than a public nuisance. The kids practicing the art are being afforded new opportunities while Stamy helps the city of Cleveland to nurture and reinvigorate aspects of the urban area. All told, Stamy Paul is doing her best to bring Cleveland together through art and communal collaboration. We could always use more stories like this!
Are There Any Different Characteristics Between Left And Right Handers?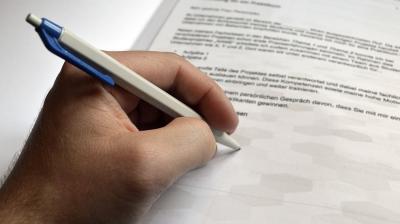 The dominant handedness for the population is the right hand, with 10% of the population is left-handed. This statistic has been consistent for at least five thousand years, which is in the early Paleolithic phase of the Stone Age.
* Left-handed people were considered evil or not lucky, and the Latin word for left is "sinister."
* Because of the right-handed dominance, the typical spiral notebook opens right to left with the spiral on the left side. Those who are left-handed writing is not convenient. Spiral notebooks are also available for left-handers, which opens left to right with the spiral on the right side.
* Research published in Brain at the University of Oxford, which reviewed the DNA of 400,000 people in the U.K., found that right-handers' verbal skills were inferior to that of left-handers. A study of the brain images from 10,000 people supported by the fact that the left and right sides of the brain communicated with each other.
* Further, genetic studies found that the genes between right and left-handers were different, which resulted in the difference in their brain structures.
A genetic component in handedness is apparent, according to Dr. Gwenaëlle Douaud, associated with Oxford's Welcome Centre for Integrative Neuroimaging as a Fellow. However, more research is needed to study in more depth the difference in verbal tasks between left and right-handedness, according to Dr. Akira Wiberg, a fellow at the University of Oxford. The question must be thoroughly investigated relative to the coordination of the left and right hemispheres of the brain using more sophisticated verbal-ability testing.
Studies continue to look at factors other than genetics that contribute to determining the differences between left and right-handedness. One line of research is to determine the general factor of nature/nurture. Nature generally refers to genetic factors, while nurture refers to environmental factors. For instance, studies have found that your dominant hand is 25% determined by genetics, and 75% determined by environmental factors. However, handedness is far more complex based on genetic factors alone. The scientist used a population that would be better predictive as to the main factor which determined handedness. Twin studies were conducted based on the hypothesis that the main factor is genetics and not the environment (nongenetic). Australian and Dutch families were studied with twins (25,000 people). But to the surprise of scientists, only 25% of the study participants, handedness was explained by genes. The conclusion was that influential environmental factors determined the handedness of 75% of the population.
A study performed by Carolien G. F. de Kovel from the Max Planck Institute for Psycholinguistics in Nijmegen based on 500,000 participants. This study concluded that:
a. Left-handedness is determined in the first few years of life,
b. Handedness can also be determined before birth using ultrasound.
c. Left-handedness was suppressed later in life by such environmental factors as forcing left-handed children to relearn handedness because of the bias towards right-handed children that were taught writing in UK schools which practice was common in the UK.
d. Because of the forced relearning of handedness, standardized handedness tests did not account for the environmental factor of bias against left-handedness because of social taboos.
e. Environmental factors that increase left-handedness were birth weight, whether the infant was breastfed (i.e., not being breastfed increased chance of being left-handed), and mothers who gave birth in the summer increased chance of having left-handed children.
Conclusion
There are multiple factors, both nature, and nurture, that are factors in determining handedness. One can argue that the determination of handedness may depend upon the biased hypothesis of a scientist based on their non-scientific point of view. However, it is easy to dismiss the principal reason as opposed to research results. The fault is probably not the design of the research studies, but the inherent complex question of the ultimate cause of handedness, which means that there are multiple causes of handedness and the research studies cannot control the various nature and nurture factors that are intertwined.