One Person's Love of Street Art Changes Cleveland Forever Through Non-Profit and Advocacy Work.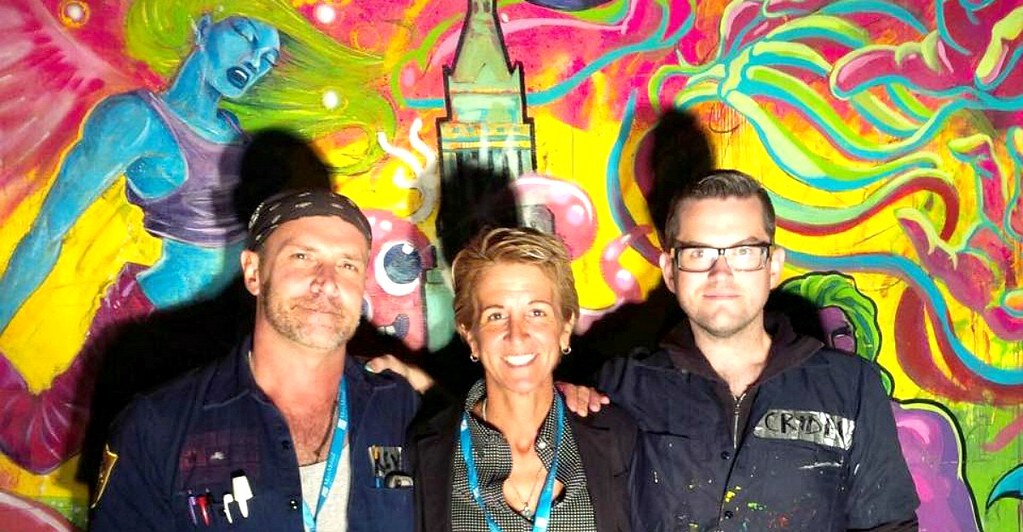 Have you ever been walking down the street when you noticed a bit of graffiti? Graffiti is a form of art that has been ingrained into our society since it first began. With that being said, our concept of modern graffiti can probably be traced back to a young student from Philadelphia named nicknamed Cornbread, way back in 1967. Even though graffiti can be used to wreck public spaces and cause business owners serious headaches, the art can also be used for good. Stamy Paul is a citizen of Cleveland, OH, who fell in love with graffiti. Wanting to have a custom mural painted for her home, Stamy began to reach out to graffiti artists in the city. Despite having a town covered in the art, she couldn't find anyone to take up her commission. This is what led Stamy to establish the nonprofit foundation, Graffiti HeArt.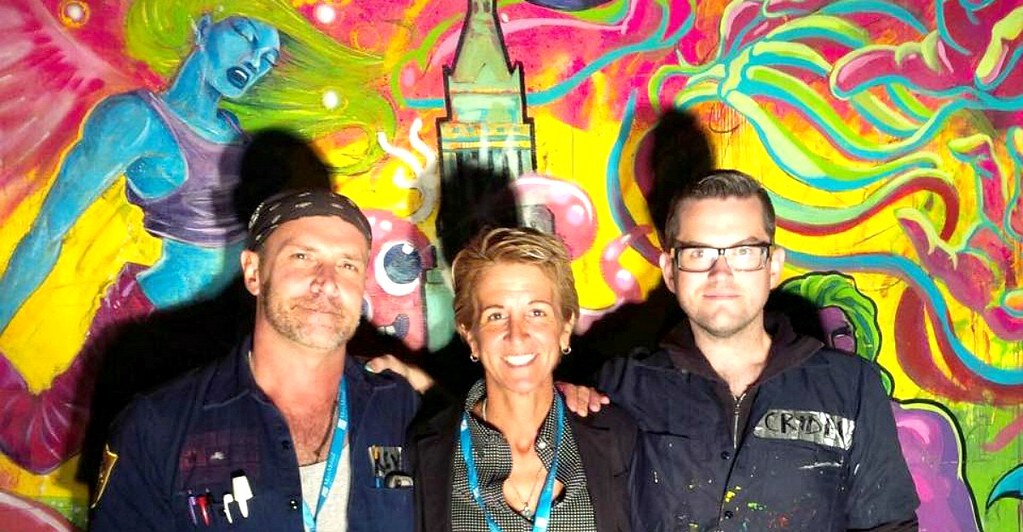 As a fan of graffiti, Stamy wanted to create a situation where these street artists could flourish without fear of repercussions. Stamy decided to establish Graffiti HeArt in 2013 with the goal of helping to revitalize Cleveland and the surrounding areas. Stamy's work with Graffiti HeArt has helped to put a spotlight on the hard work of talented artists in the area. The funds gained through the nonprofit are given to children from underserved communities who have had an interest in graffiti. Stamy, like many others, believes that graffiti can translate to a real-world career with a variety of similar professional tracks available. Through Graffiti HeArt, Stamy is able to give these talented artists an outlet and a road map to future opportunities.
Along with her work on the streets, the team at Graffiti HeArt has partnered with the Cleveland Institute of Art and their pre-college program. The course lasts for two weeks and is designed around helping the aforementioned underserved artists to improve their skills while establishing a professional portfolio. Rather than simply allowing these children to get punished for their love of art, they now have a safe and legal place to practice it with a potential career just around the corner. Graffiti HeArt is also accepting of interns through their volunteer internship program. Through this program, chosen artists get the opportunity to create murals that will be promoted and elevated by the city as well as the Graffiti HeArt non-profit. One example of such a mural is the Welcome to Cleveland piece that was created by Victor Ving, an artist from Brooklyn.
Thanks to Stamy's continued efforts with the non-profit, more people than ever are being introduced to graffiti as a valid art form rather than a public nuisance. The kids practicing the art are being afforded new opportunities while Stamy helps the city of Cleveland to nurture and reinvigorate aspects of the urban area. All told, Stamy Paul is doing her best to bring Cleveland together through art and communal collaboration. We could always use more stories like this!
Three Week Pet and House Sitting Turns Into a Year Long Mystery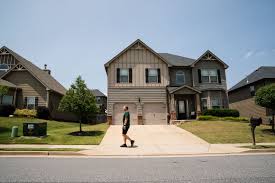 Any responsible pet owner knows that if you cannot bring the animals with you then you need to make arrangements to ensure they are taken care of. If you are going to be gone for any length of time it is also a good idea to have someone check in on the house once in a while to make sure everything is ok. Last year one Canadian man agreed to watch his neighbor's home while they were away.
The neighbors were going to be traveling for a few weeks visiting family overseas. They asked the man and his wife to watch the house and their pets and check on the house for three weeks while they went to Taiwan as his mother was dying and they wanted to see her and spend time with the family. They left the man $500 dollars for food for their 2 German Sheppards and their cat. The man agreed and went over daily to feed the pets and would walk through the house to check on things every week.
On July 1, he got an email asking if the man and his wife could watch things for a little longer. It was taking more time than they expected to take care of everything after his mother had died. They agreed and expected the man to return in 2 week's time. They never arrived and no other communications were received. On July 21, the man sent an email but never got a reply. By the end of the month the neighbor's cell phone had been disconnected and he was not responding to any email messages at all now. At some point in the following weeks a pipe had burst and ended up flooding the basement causing massive water damage. The man did not know what to do now since he still could not get in touch with the family.
He ended up paying someone out of his own pocket to have the leak fixed, and he also paid for one of their dogs to have surgery. This was quickly becoming a real nightmare situation, and worst of all, he had no idea how long it was going to last. He thought about trying to track them down via social media but they had a very common last name and he had no address or name for contact on who they were staying with in Taiwan so it seemed a search on his own was going to be fruitless.
The electricity was still running in the house, which the man credited to an autopayment. The internet was also still working. There was no way to track down a place of employment or other contact ins Canada who might know the couple and be able to help track them down. So, after waiting nearly a year, the man filed a missing person report with the police to try and get some help finding out what happened to the couple. Eventually, they got a response- there was good news and bad news.
The good news was that the couple were alive and well and not dead or in prison as the man had feared. The bad news was that they seemed to be very irresponsible and privileged people. They said they had asked a relative to come to get the pets and deal with the house but had never checked in with him to see if any of it had been done. They said the man and his wife could keep the pets if they wanted or he could find some way to take them off their hands. He also seemed to care little about the house and made a statement along the lines of – if we ever come back we can pay to fix it or just buy a new house.
The man said that he and his wife would keep the pets as they couldn't bear to give them up after a year of caring for them. They were also very worried about what this couple may do with animals they seemed to truly care so little about. It is one of the most bizarre stories ever, but at least it ends on a happy not and those pets are still in good hands and are being loved and cared for. But let this be a warning before anyone agrees to house sit or pet sit for something- get all the details and contact information before you ever say yes!