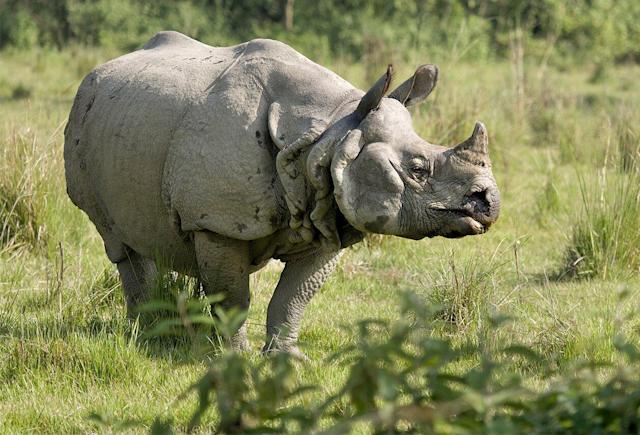 One-Horned Rhinos Got Frisky During the COVID Pandemic
When animals reach the critical point of being endangered, their population is usually down to just a few hundred on the entire planet. That was the case for the One-Horned Rhino for a number of years. Hunted for its horn as a trophy and a number of other reasons, this particular rhino almost joined the list of species completely wiped out and never to be seen again. However, with a huge amount of conservation effort and government intervention, the population has now grown back to at least 4,014 known rhinos living and thriving.
Probably 70 percent of the One-Horned Rhinos live and roam in the Assam province of India. The only other place with a sizable portion of the species' population is Nepal. The animal is closely monitored and a full census is tracked and reported biannually. In the latest count, there was plenty of good news, as the rhinos had boosted their overall population by at least 5 percent with another 274 new individual creatures now counted.
Two big factors helped the growth: parks and nature reserves were closed from visitation during the COVID pandemic, and the animals themselves began mating more frequently with less distraction. No surprise, the situation is likely to trigger quite a bit of rhino behavior study over the next two years with regards to how to effectively spur population growth environmentally.
The conservation effort involved includes a dual government approach between India and its neighbor, Nepal, as well as a considerable amount of help from charitable donors and the public. Given the clear success of recent efforts, it is likely that a number of other rhino conservation efforts internationally will likely try to emulate the same formula for better results in their target areas as well.
Some of the critical factors that still pose a threat to any rhino species continue to be loss of habitat due to development and death by poachers. Unfortunately, both threats are still very active and growing. Development is probably more of an issue now, as effective law enforcement has made poaching extremely hard. Unfortunately, land use change has considerably more impetus, especially as agrarian needs and farming continue to gobble up available land. With a shrinking range of roaming areas, rhinos tend to die off and shrink in population.
In Assam, however, the Kaziranga National Park has been expanded, providing additional roaming area for the One-Horned Rhino population, effectively doubling the overall square kilometer range and more. A similar approach is being planned for the Orang National Park as well. All of this is possible due to a partnership between non-profit donations and government assistance. In addition, with restrictions on visitors, the rhinos now have the best possible odds for growth in a decade, and the results are showing.
California Costco Worker's Act of Kindness Earns Him Employee of the Month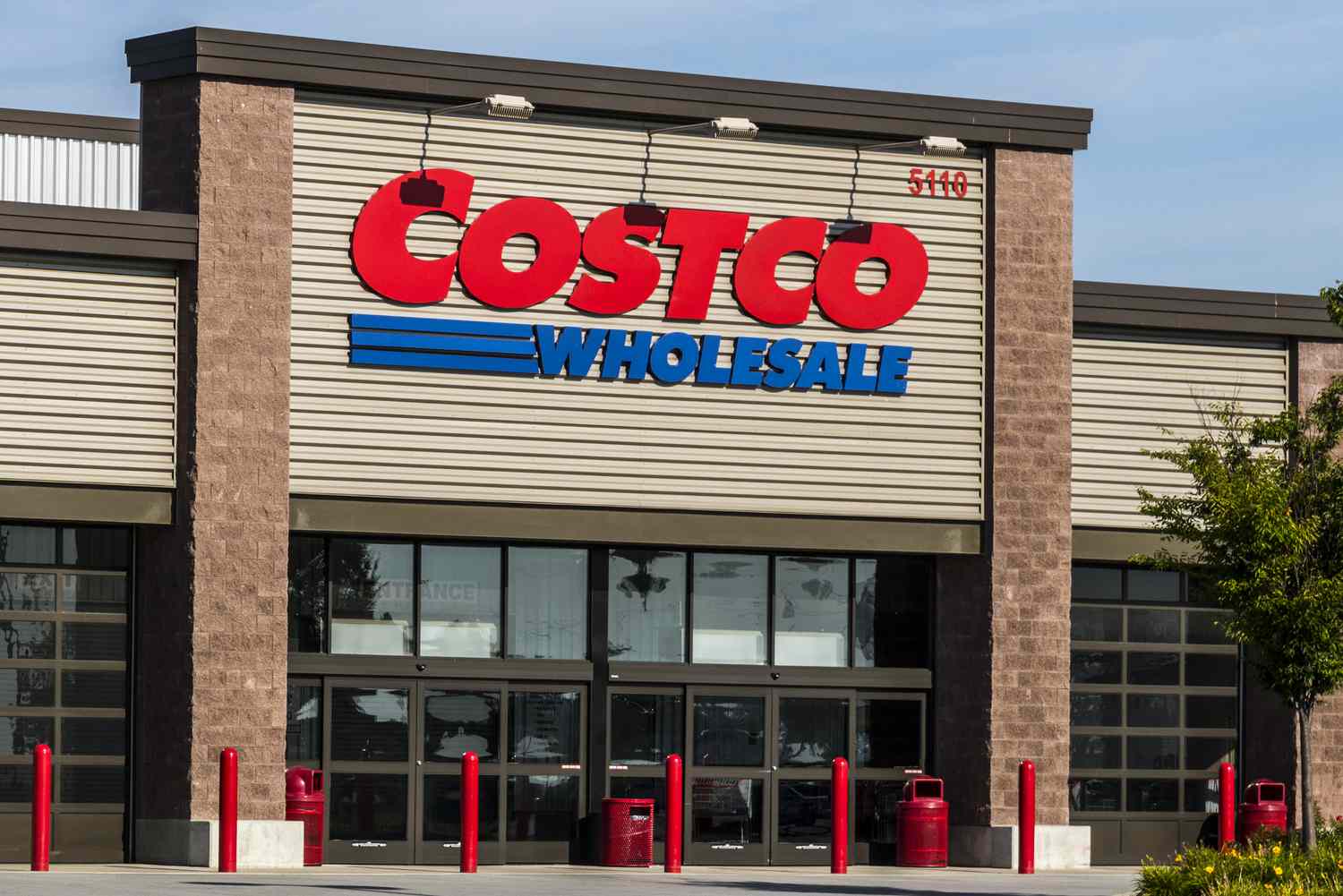 In the bustling aisles of a Costco store in Clovis, California, a heartwarming story of honesty and compassion recently unfolded. John Sotelo, a dedicated employee, was going about his daily tasks, putting away cases of water, when he stumbled upon an envelope that would change the course of his day and touch the hearts of many.
As Sotelo reached for one of the water pallets, his sharp eyes caught sight of a small envelope nestled among the bottles. Curiosity piqued, he picked it up and decided to take a look inside. To his astonishment, he discovered an incredible sum of $3,940 in cash within the envelope.
Most people might have been tempted to keep such a substantial amount of money, but not Sotelo. He knew that this money belonged to someone, and his strong sense of honesty and integrity guided his actions. Without hesitation, he promptly informed his manager about the discovery.
Sotelo's manager quickly recognized the gravity of the situation and decided to review the store's customer surveillance footage to identify the owner of the lost envelope. It wasn't long before they located the rightful owner, a Costco member who had unknowingly dropped her precious savings.
What followed was a heartwarming reunion between John Sotelo and the envelope's owner. The member was overwhelmed with gratitude and could hardly contain her emotions as she thanked Sotelo profusely. She explained that the money was intended for her children's education, making Sotelo's act of kindness all the more significant.
Sotelo's selfless and honorable action didn't go unnoticed by his colleagues and superiors. In recognition of his integrity and compassion, he was awarded the coveted title of "Employee of the Month."
Sotelo's unwavering honesty and his commitment to helping others in their time of need remind us all of the power of simple acts of kindness. His story also highlights the importance of maintaining our faith in the goodness of humanity and the belief that doing the right thing is always worth it, no matter the circumstances. John Sotelo's actions have not only earned him recognition but also the admiration and gratitude of his community, proving that integrity and compassion are values that should be celebrated and upheld.